We are passionate about sharing stories here at Love My Dress and have a lovely one to share with you today. Imagine that you always wanted to be a bridal designer and you were taken on as one of your favourite company's first interns. Now that would be brilliant wouldn't it?
Now imagine that you then became production manager, that would be even better. But imagine that nine years after you started as an intern, you actually became the owner of that company. How utterly fantastic would that be? Well, this is actually what has happened to the fabulous Miina Laitsaari as she has become the new owner of the wonderful sustainable and ethical brand fashion brand, Indiebride London.
Miina has actually merged two bridal brands; 'Minna', the vintage and boho inspired label, and 'Indiebride' – a more alternative independent label. The new label, Indiebride London is a fabulous combination of these two aesthetics – bohemian and vintage inspired wedding dresses for the free-spirited and environmentally conscious brides who want their dress to have its own unique story.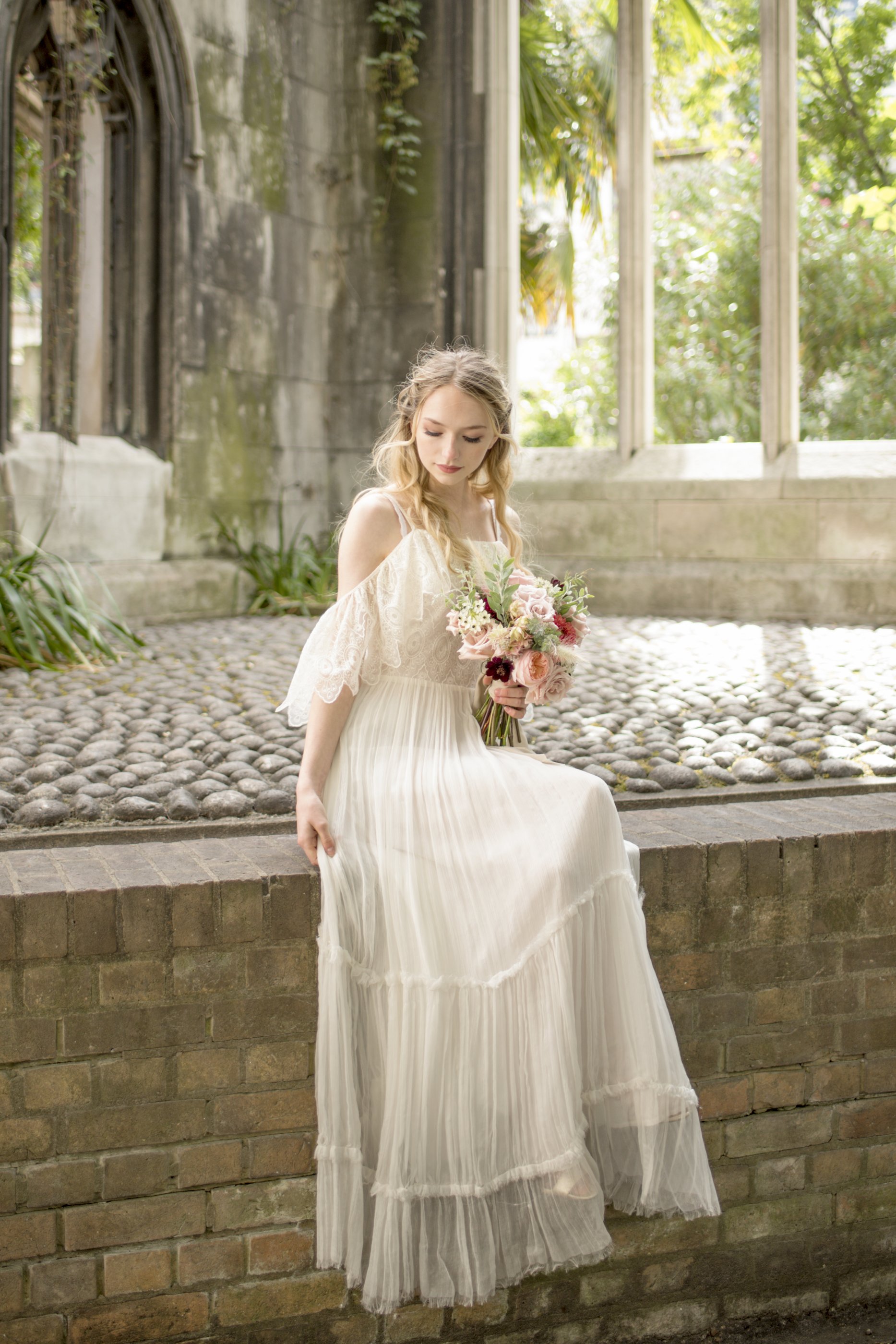 "Our mission is the make the process of choosing your wedding dress as easy and as memorable as possible," says Miina. "Our heirloom quality bridal gowns and accessories are handmade and designed in London by people who are passionate about creating beautiful, handcrafted pieces."
"We don't believe in bridal trends. We listen to our customers and design our collections around their feedback. Our dresses are all made to order, which means you can add your personal touch to your dress and make it truly yours. You'll work with the same person throughout the process, from your initial appointment to the day you get to take your dress home."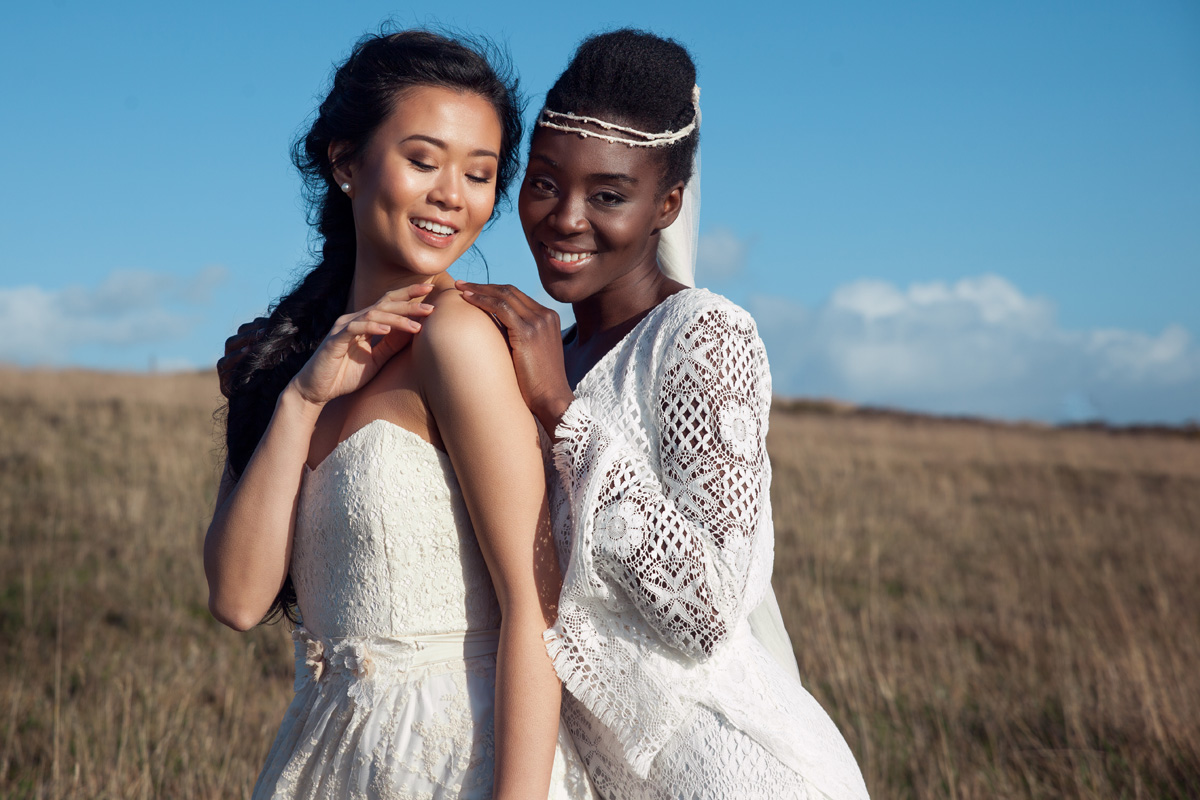 And the dresses themselves are just gorgeous. There's a full range of shapes and styles and I am a huge fan of the shorter styles in the collection. Olympia has a gorgeous high neckline and fine lace details and the wrap styling of Flora is just a delicious blank canvas that you can accessorise to perfection.
When it comes to longer gowns, I love Charley, a bohemian design with a V-neck and an open back and the vintage inspired Tanita, with billowing slash sleeves and a vintage look. There are also a number of tops and skirts if you prefer bridal separates and the super pretty Gwen top is my favourite – the soft and delicate lace is an absolute winner.
The designer herself at work
Crucially, it's not just the designs that are beautiful, it's also Indiebride London's focus on sustainability that also makes it a very special brand.
"Indiebride London takes pride in being a sustainable bridal wear brand. It's important for us to not just create beautiful bohemian wedding dresses but also to take nature's wellbeing into consideration. The most important dress of your life can be made by respecting the environment and the people in it. At Indiebride London, you will know who made your wedding dress and where the materials came from."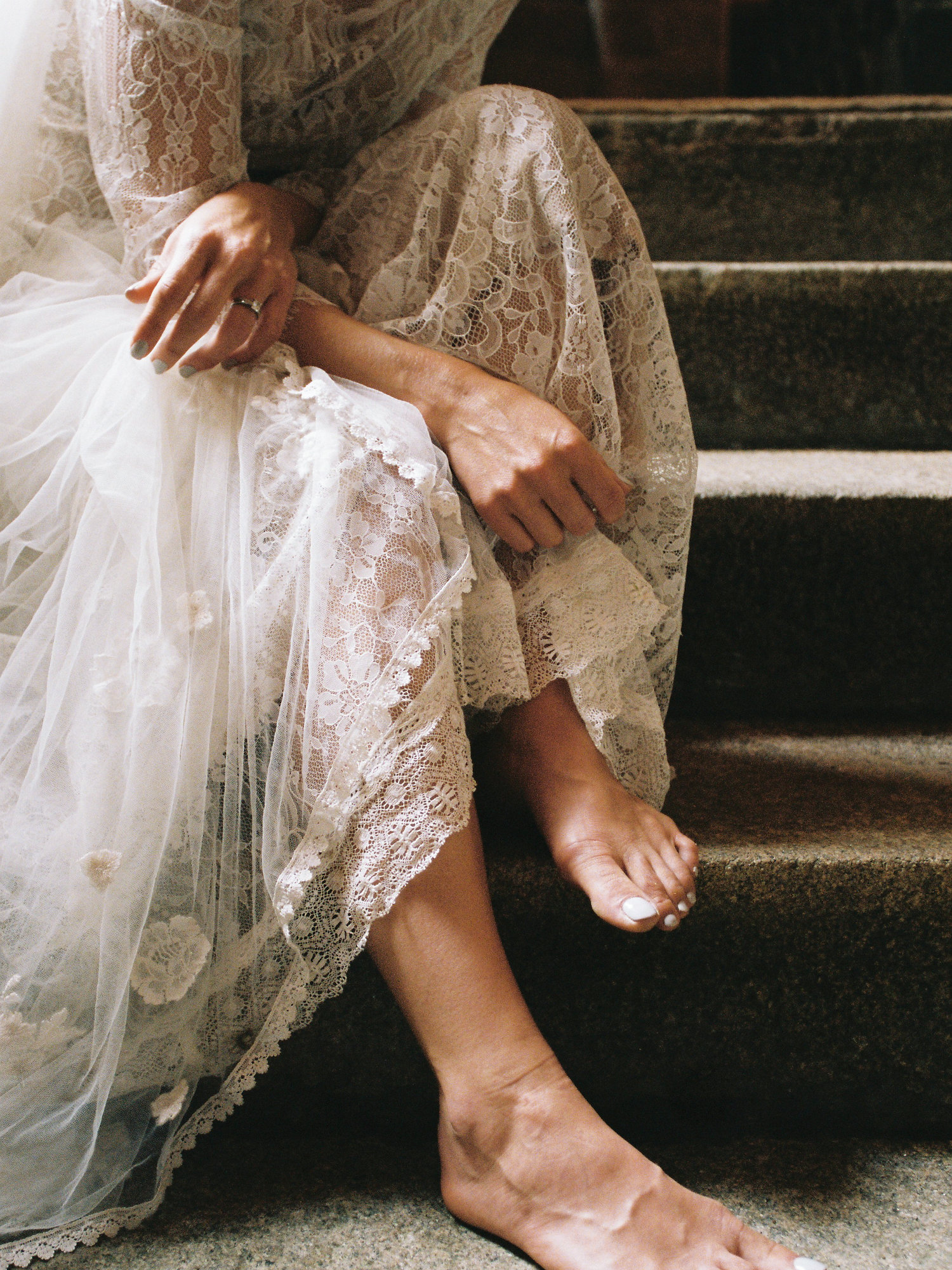 Gowns are designed to create as little cut waste as possible but, where fabric is cut, it's reused. Indiebride London use the offcut to make their belts and embellish their veils and other accessories. Offcuts that can't be used are donated and natural materials are used as much as possible.
So, how do you order your Indiebride London dress? Well, you can book an appointment in the showroom or place any standard order online. If you'd like to customise your dress, just get in touch with the team. Dresses are usually made in 12 weeks with skirts and tops taking 6-8 weeks and accessories taking 4 weeks to create. If you need your items faster, let the team know and this is also possible (at any extra charge).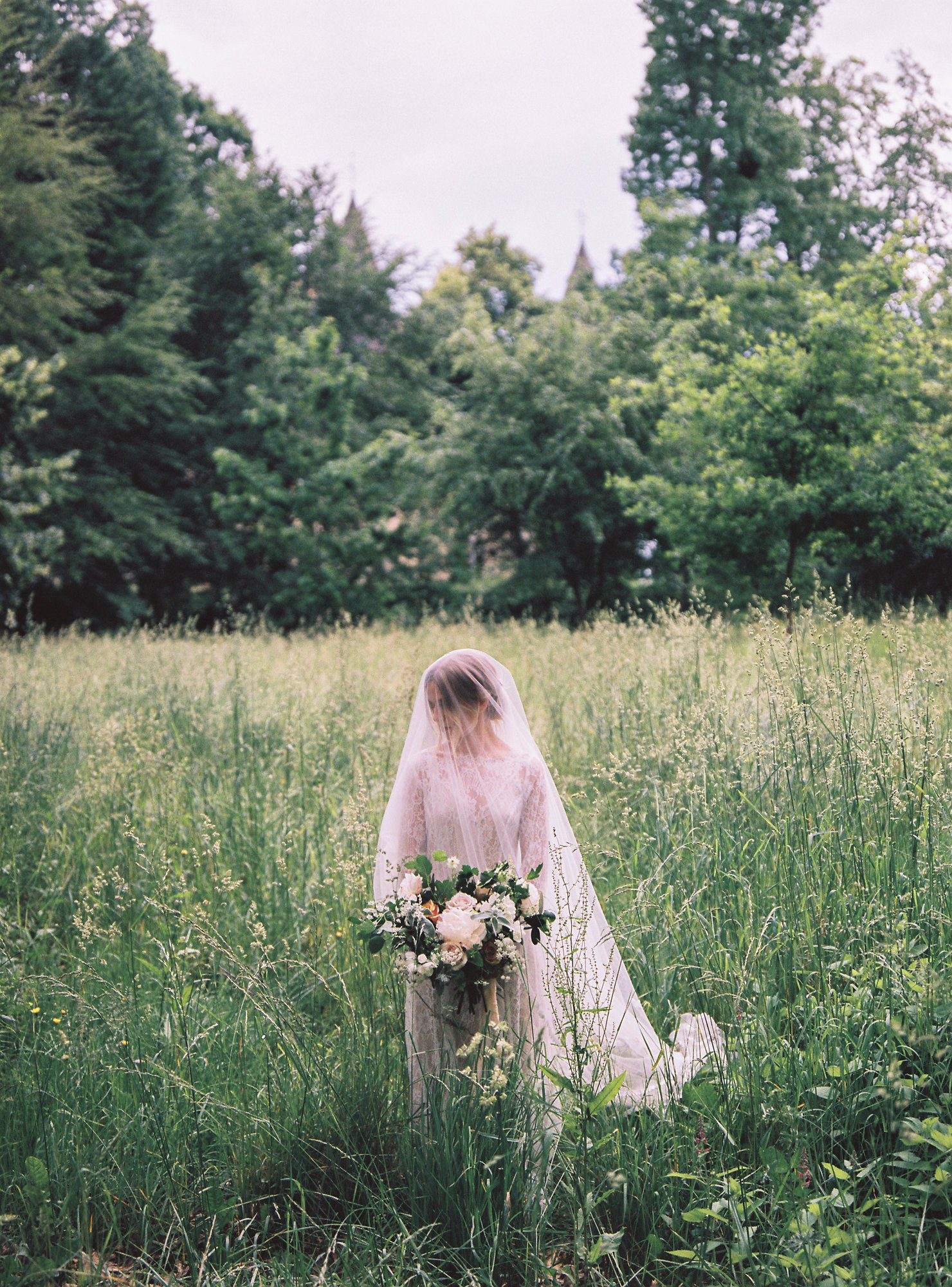 I know that all of us here at Love My Dress would love to wish Miina lots of love and luck as she takes Indiebride London into exciting new bridal adventures.
To find out more about Indiebride London and the collections, simply visit the website or book your appointment here.
Annabel x