Happy Sunday lovely ones! And summer is finally upon us, HOORAY! We love to share some of our very favourite weddings for a Sunday and this beautiful occasion is no exception.
Andy and Sally exchanged vows on 26th May. Their day was full of laid back charm and children having fun as the couple and their friends celebrated in the glorious surroundings and settings of exclusive countryside wedding venue Dewsall Court in Hereford
Images by Philippa James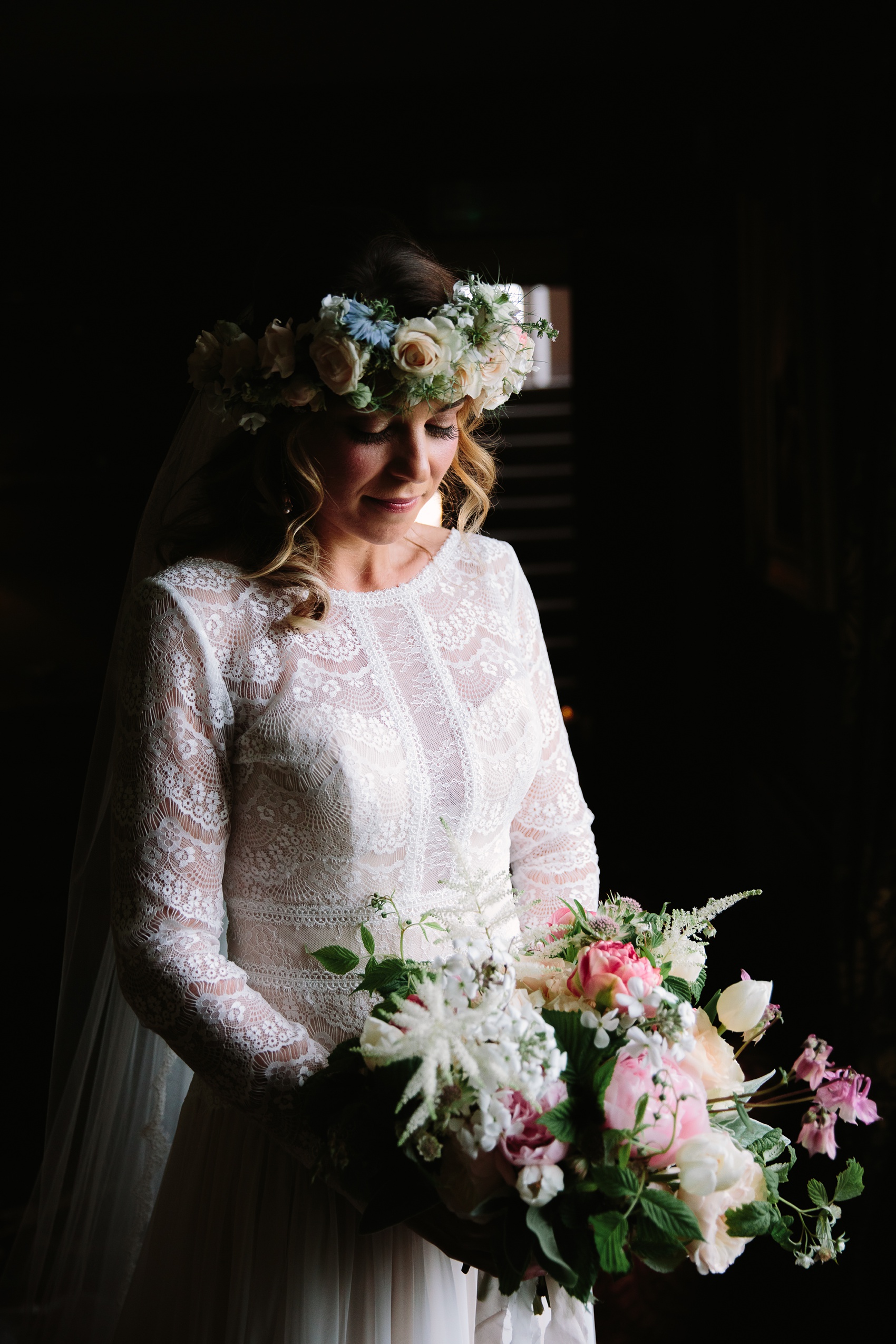 "I really wanted a style that reflected us for the wedding, as opposed to a specific trend. This helped in the decisions for everything, from the venue to the dress and flowers. I've always loved vintage bits and bob; things that are a little bit quirky and represent personalities and tastes. Because neither of us are particularly religious, we opted to get married outside in the beautiful gardens at Dewsall Court, which also helped create a really relaxed atmosphere."
[RELATED]
"I chose a Maggie Sottero gown, bought from Georgina Scott Bridal, but decided from the offset I'd be open minded about which dresses I'd try on when it came to choosing 'the one'. I didn't want to write something off in case the design flattered my figure as I lack confidence in that area. I loved my dress because of the beautiful delicate lace, the sleeves, the safe neckline and because it made me smile when I looked in the mirror."
"For my hair accessories I knew I wanted a crown made with mismatched field style flowers from the outset. I also had a vintage butterfly broach and flower broach placed in my hair as a way of having both of my grans close, as they passed them down to me."
"I bought my rose gold floral vintage style earrings from Marks & Spencer. I didn't get any other accessories as I felt it would have been too much with my busy dress. "
"My shoes were Gucci and were super high! I made sure they were comfy though and the block heel meant I wouldn't get stuck in any grass whilst trying to get down the aisle!"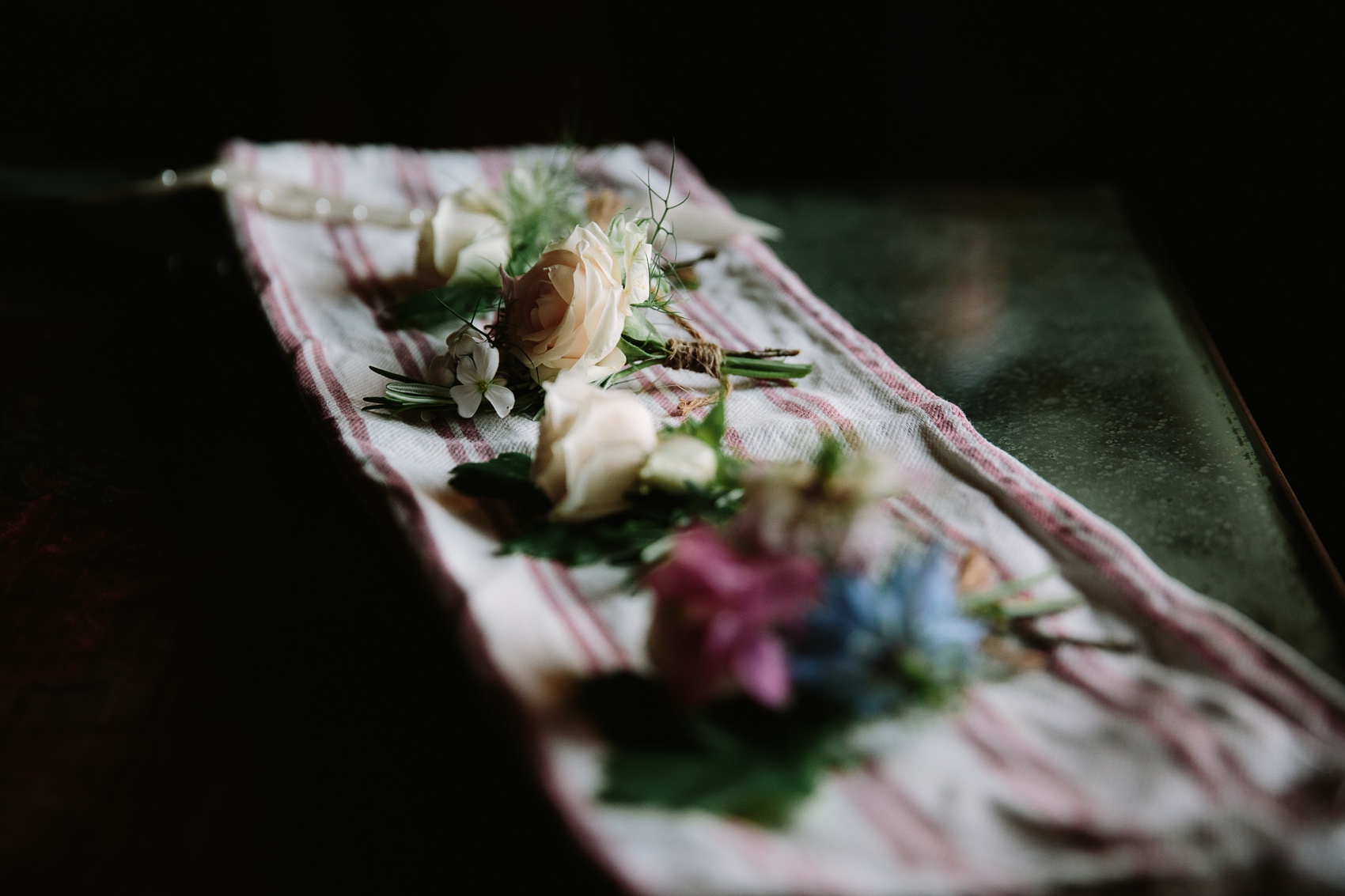 "We used Tammy Hall at Wild Bunch Flowers for all of the wedding flowers. I wanted mismatched flowers and nothing too manicured. The bouquets were tied together with strands of ribbon as I love different textures."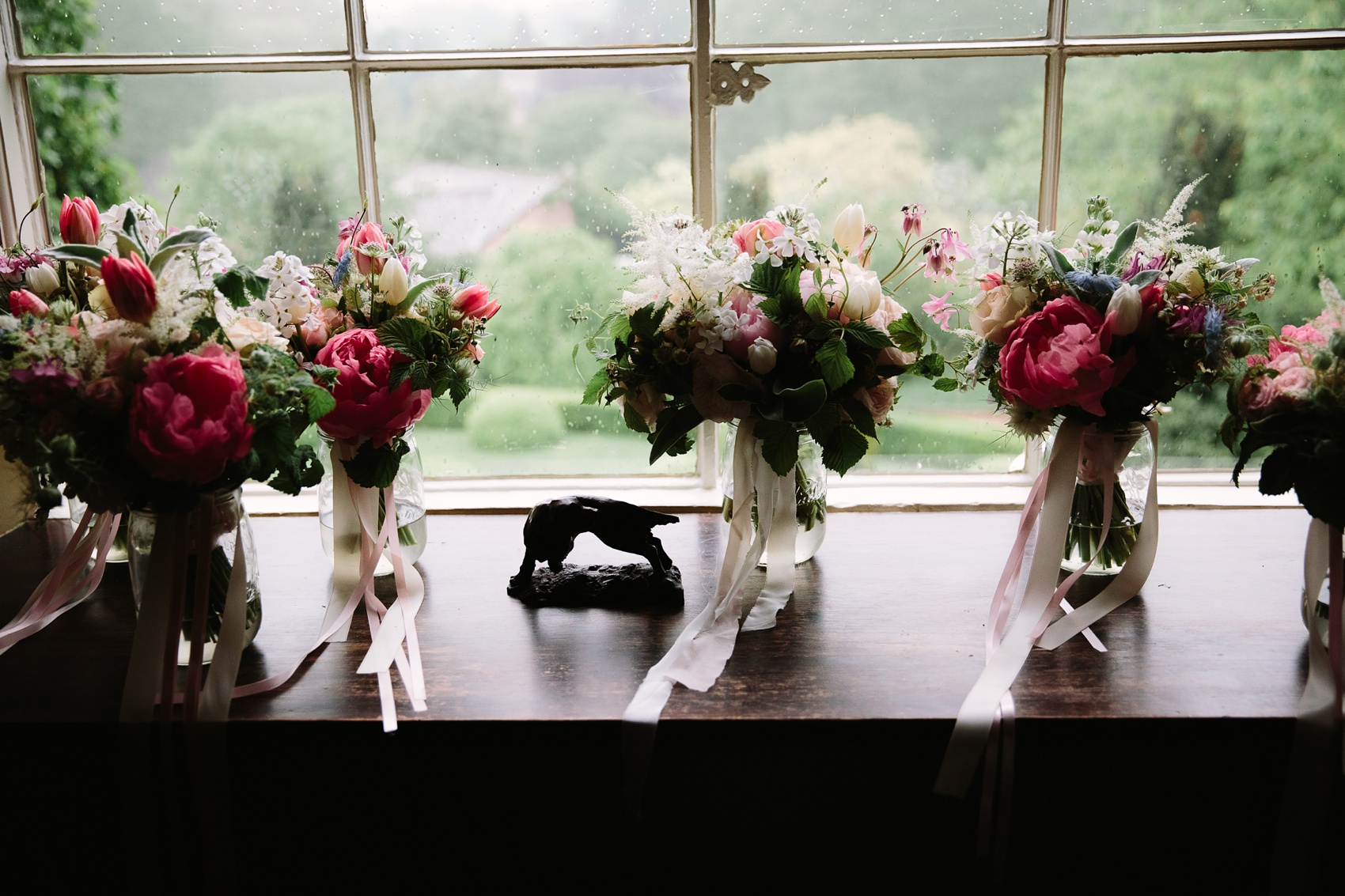 "I booked Sarah Russell for my hair and make up on the day because of the previous looks she'd created and the relaxed styles she does. I lack confidence and am one of those girls that will thank a hairdresser for the style they've done, say I love it, leave and then head home absolutely gutted."
Sarah was more than happy to try out a number of different make up and hair styles until I was completely happy."
"I can't remember the designer of my veil but I bought it from the same shop as my dress. It had a very similar weight and lace design as my dress on the edging and I loved it."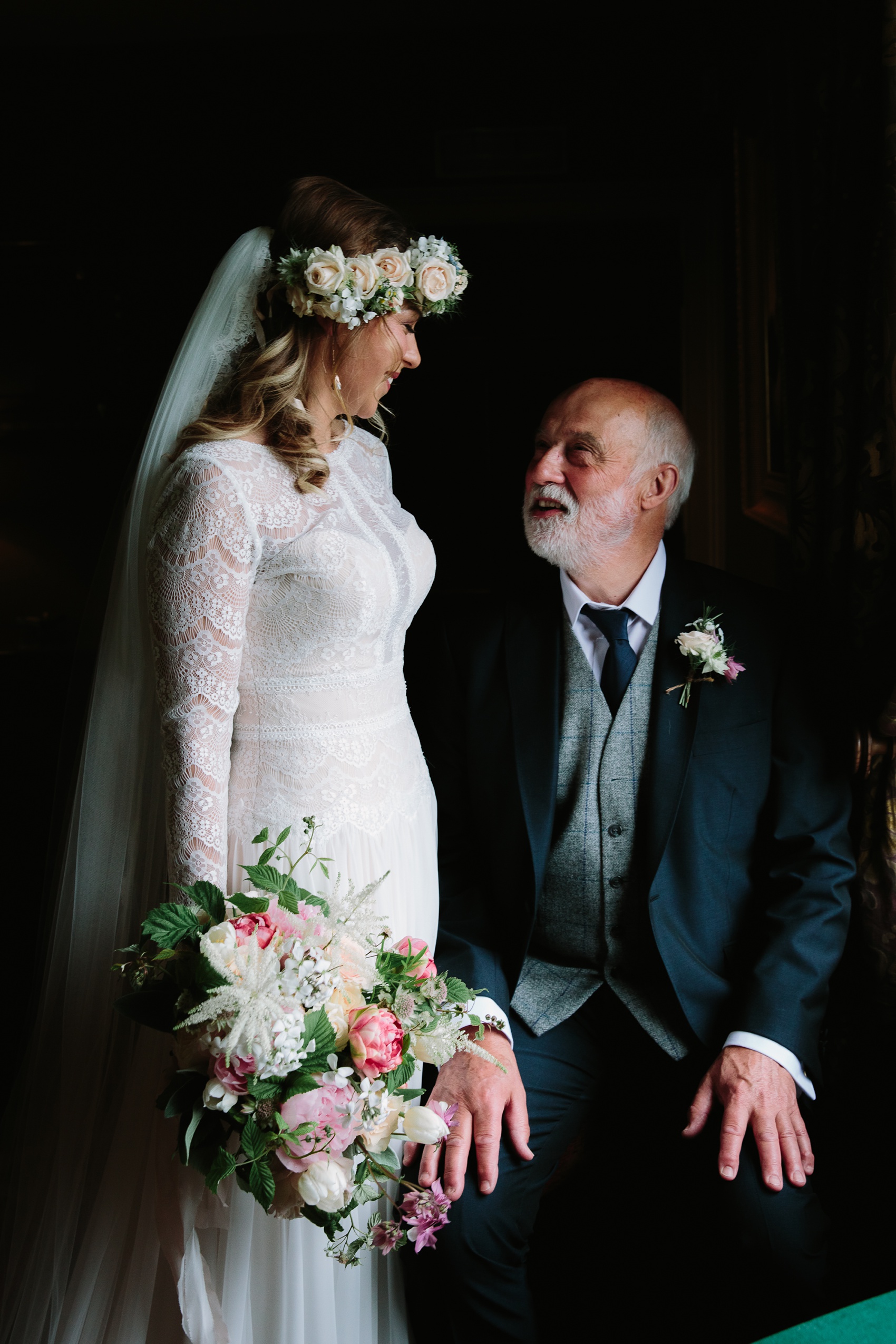 "Andy and I met in 2006 when we were both 19 and we've been together ever since! We then went on to have our little boy Finnley in 2010."
"Andy took me away to Stanbrook Abbey for my birthday, and to propose (not that I knew that at the time of course) in 2017, but ended up proposing the night before my birthday as he was so nervous."
"We were engaged for 15 months before the wedding day."
"Philippa James captured our wedding on camera and as soon as I saw her pictures I knew she was the photographer for us. She immediately put me at ease throughout our conversations that we had in the run up to the big day.
"It was like having an extra mate to run ideas past. I can't recommend Philippa enough. "
"he asked about the photos I would definitely want, asked about any potential awkward shots involving relatives and just generally put everyone at ease."
Philippa also had the photos ready to share very quickly and we were able to view our favourite 100 in an app, which was handy."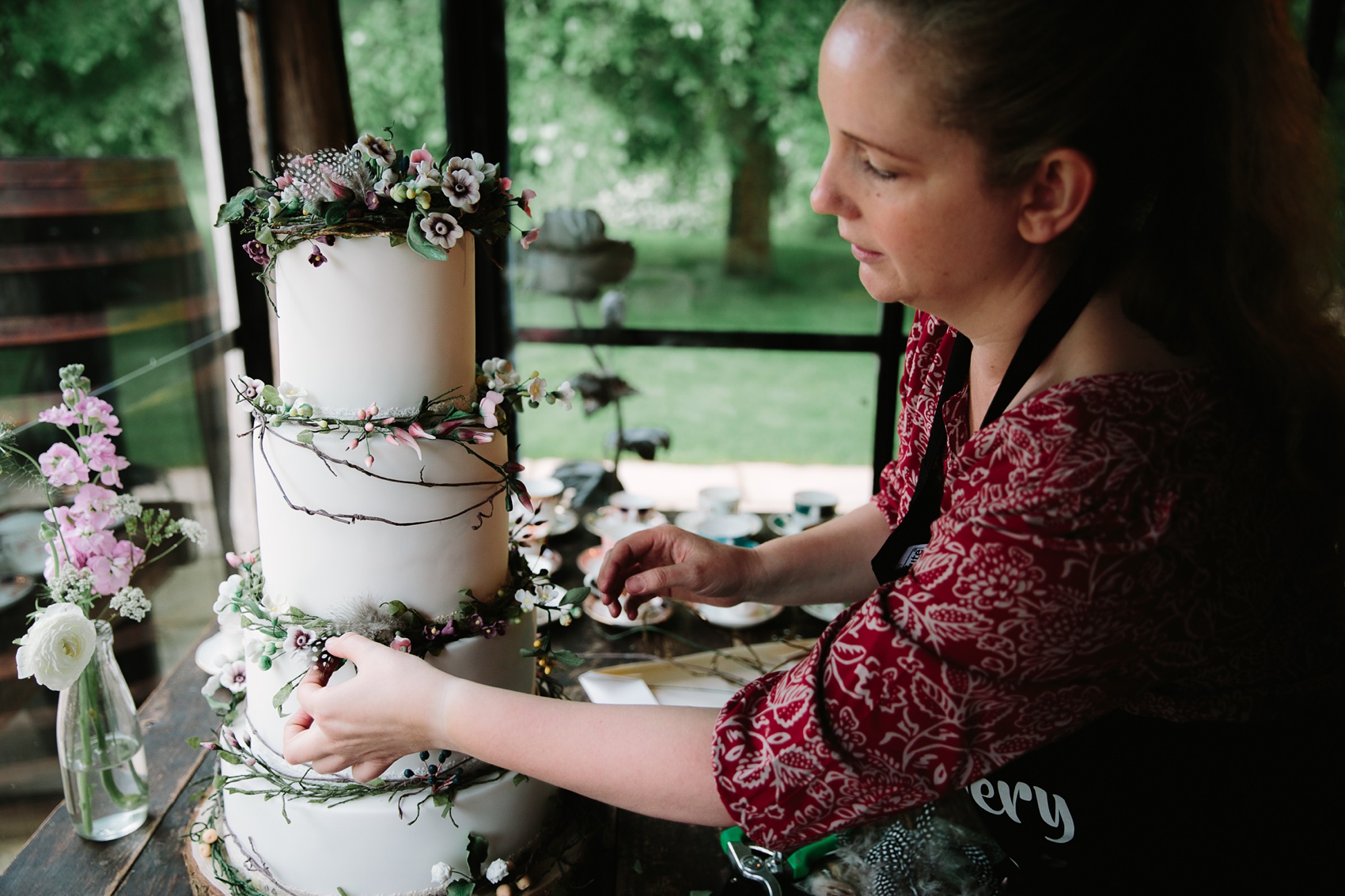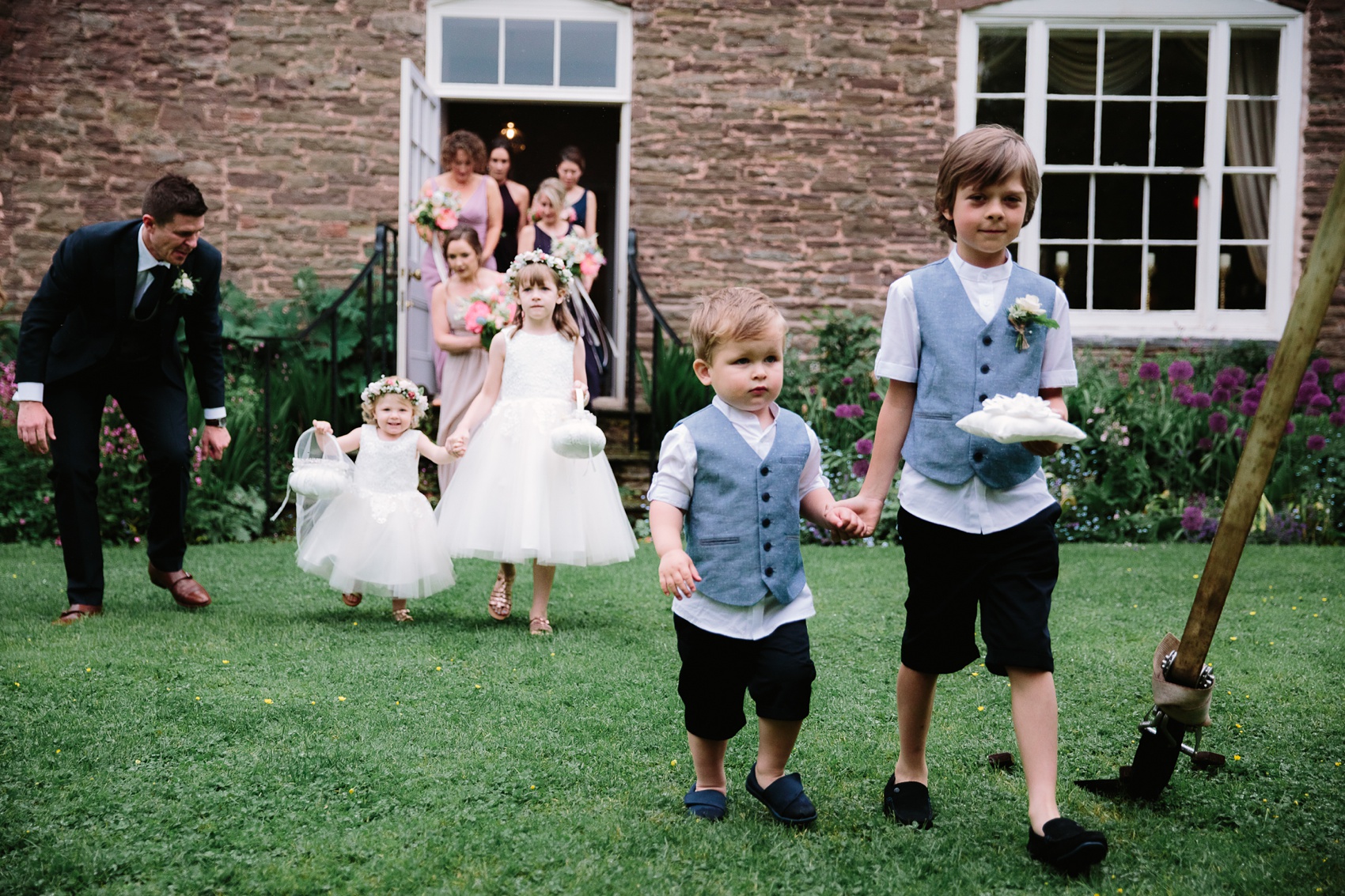 "The brilliant Gypsy River Band played before and during the ceremony."
"My dad accompanied me down the aisle and we walked down it to Emmylou. Andy and I decided not to write our own vows in the end so we could just enjoy being in the moment, rather than stressing unnecessarily."
"Our son asked if he could read a poem as part of the ceremony and helped us chose On Your Wedding Day."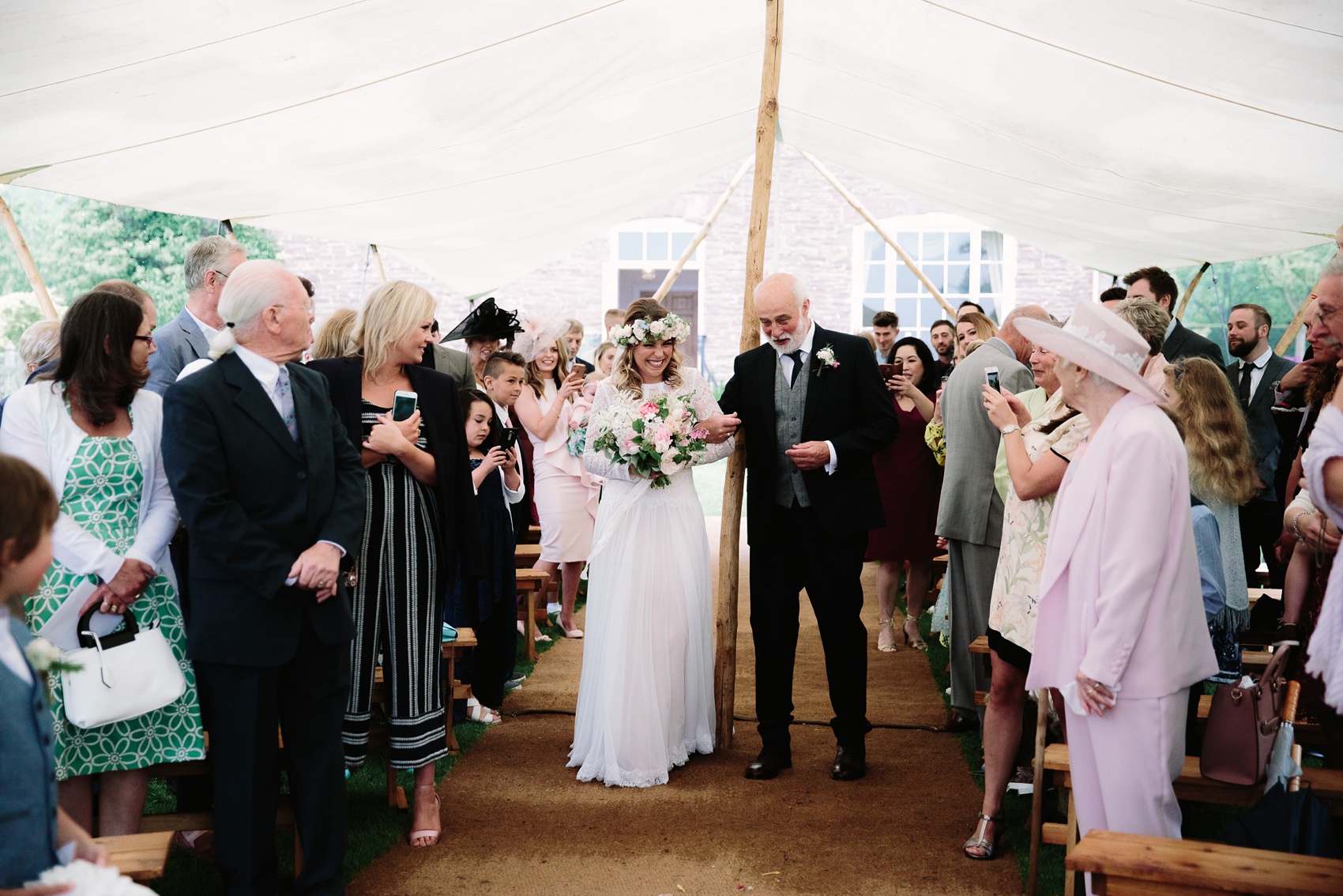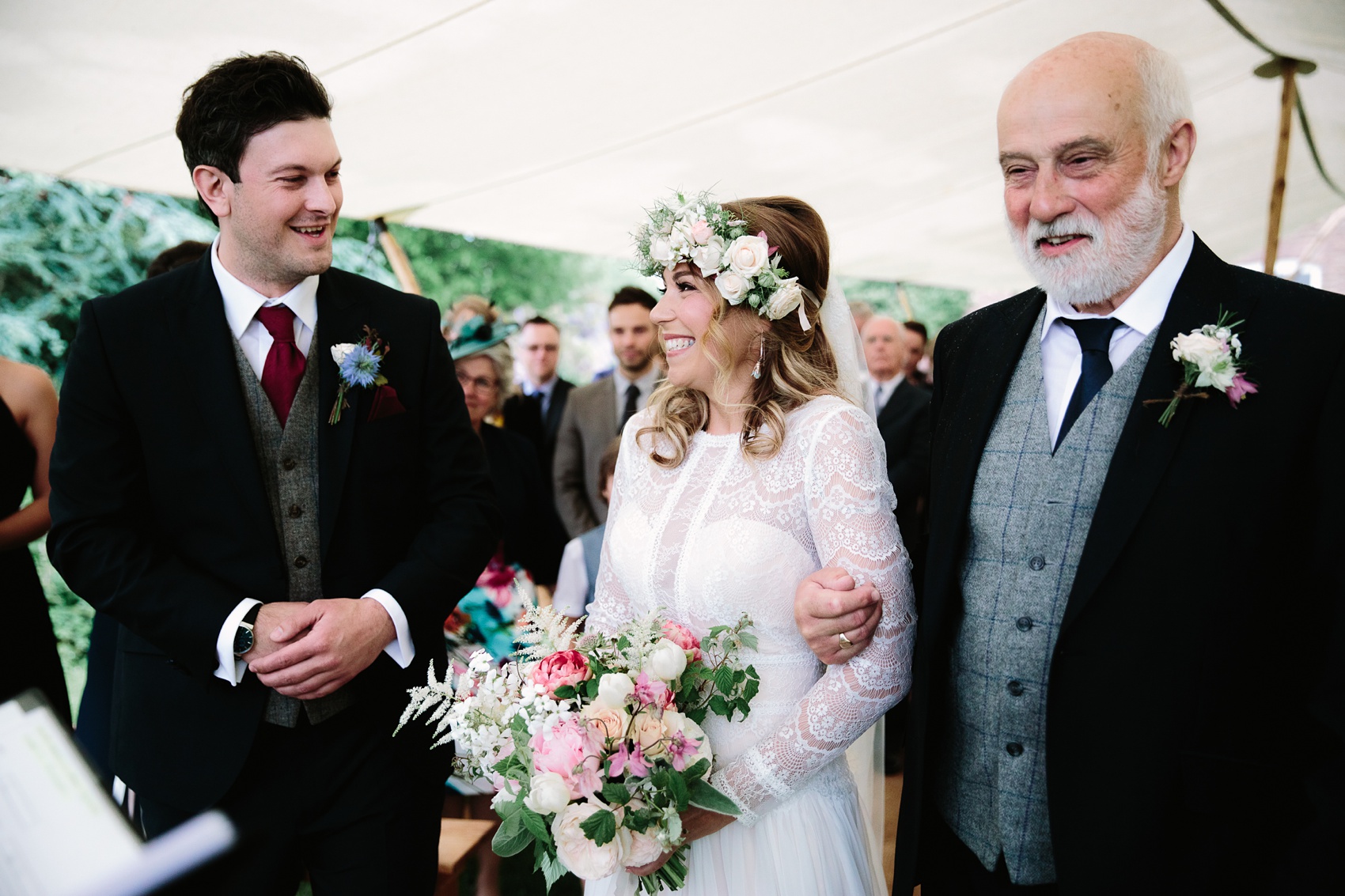 "Saying our vows to each other and watching our son stand so proudly in front of everyone and clearly reading a poem he had asked to read was one of my favourite parts of the day. It meant so much to him that we were finally tying the knot."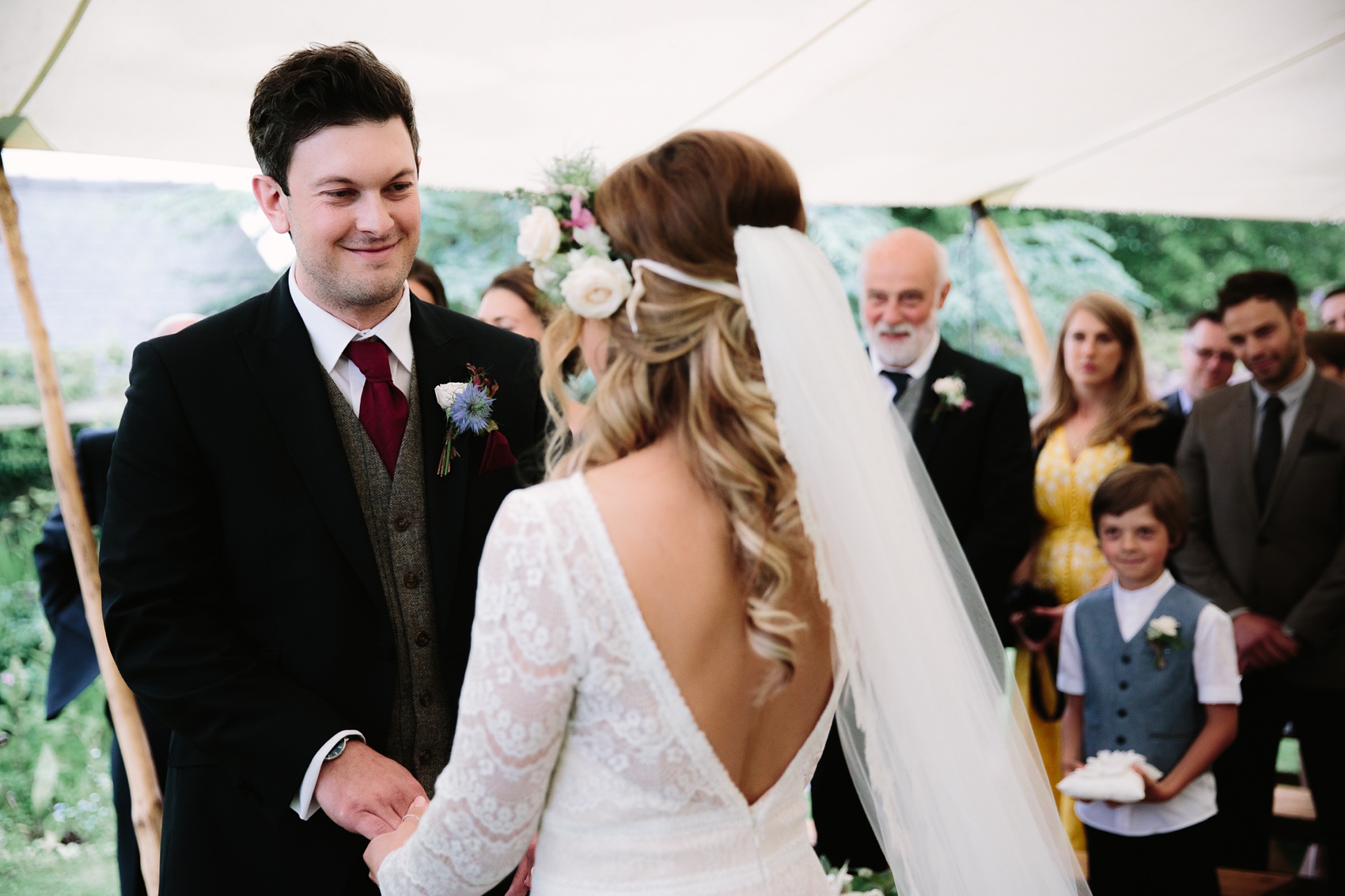 "Both Andy and I opted for matching plain platinum wedding rings from Birmingham's jewellery quarter. I wanted a plain band so as not to take away from my engagement ring."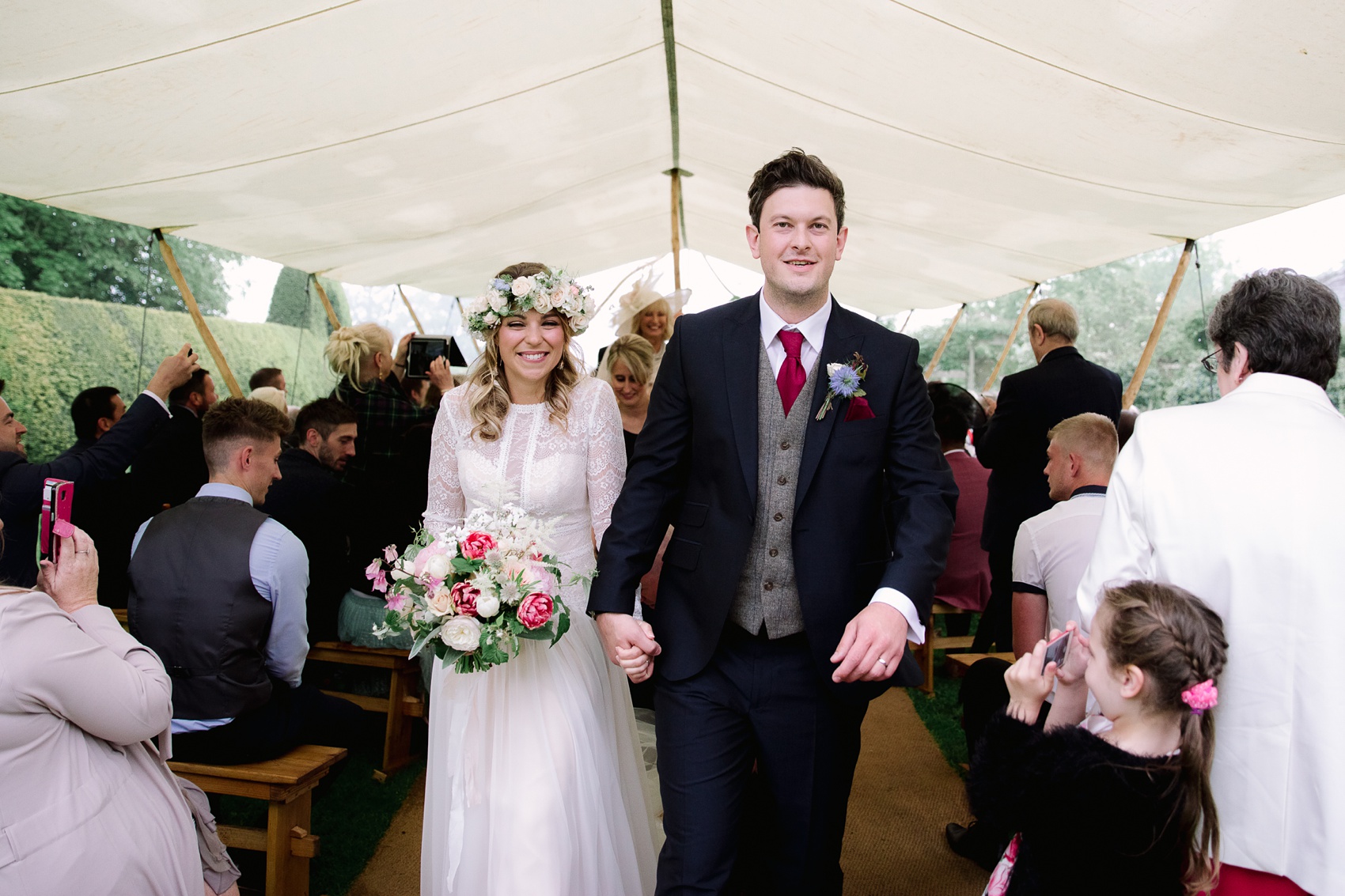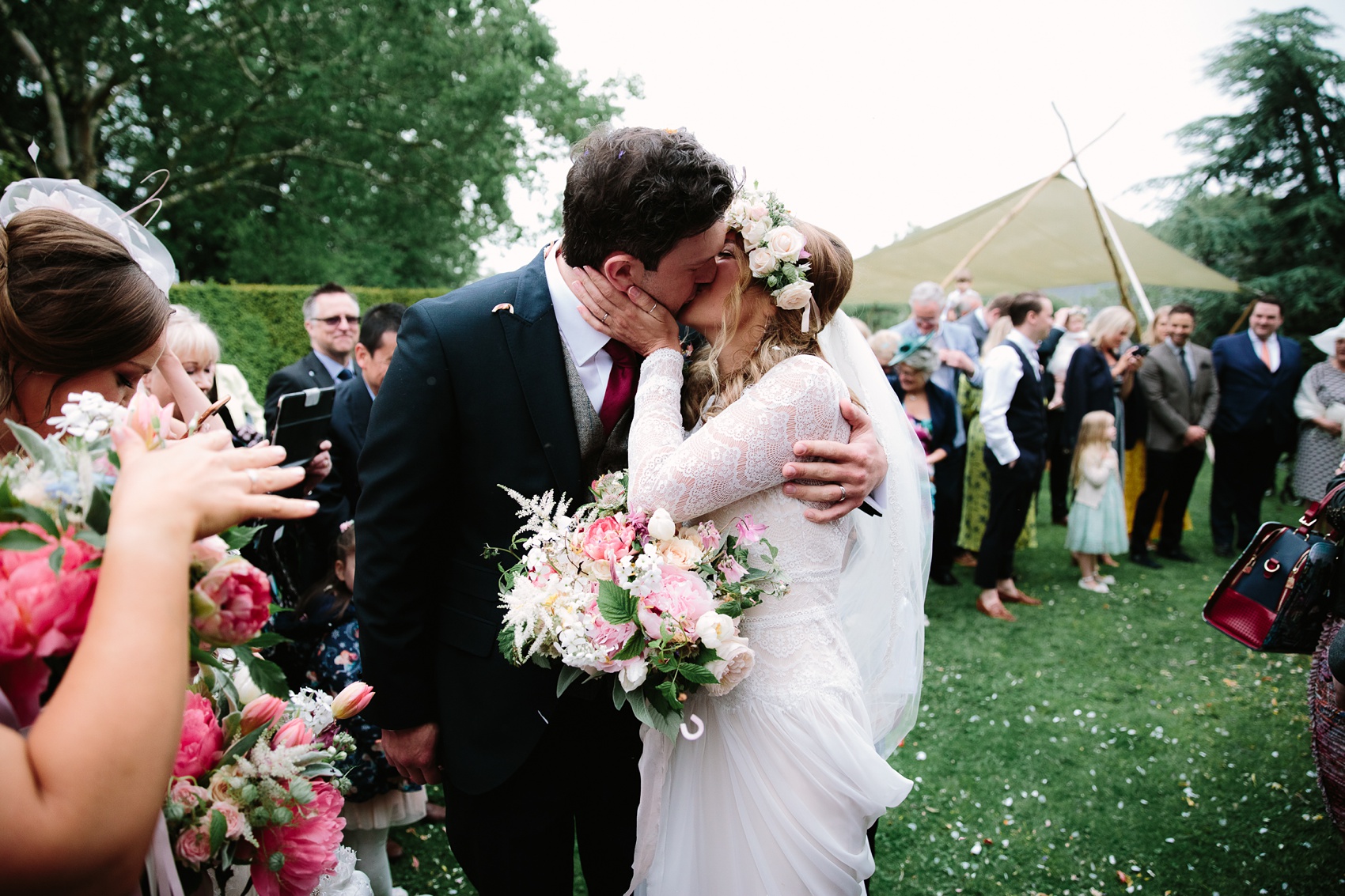 "Finn was a page boy and wore a cute little casual summer outfit from Monsoon, as well as shoes from Ted Baker."
"I encouraged my bridesmaids to choose their own shoes so they would be comfortable. Some went for heels, and others went for sandals. My only ask was that they were metallic."
"They also each picked the designer and style of their dresses they felt most happy in. One of my bridesmaids was breastfeeding so had to take that into account."
"I also bought each of the girls either a birth stone necklace or bracelet depending on the neckline of their dress."
"I made the save the date cards, invites, response cards, place cards and menus. I also made the table plan by wrapping a huge hula hoop in hessian and tying 4 rows of brown string across to represent each row of long tables and stuck copies of the place cards onto the strings. I then popped a little greenery around the hoop."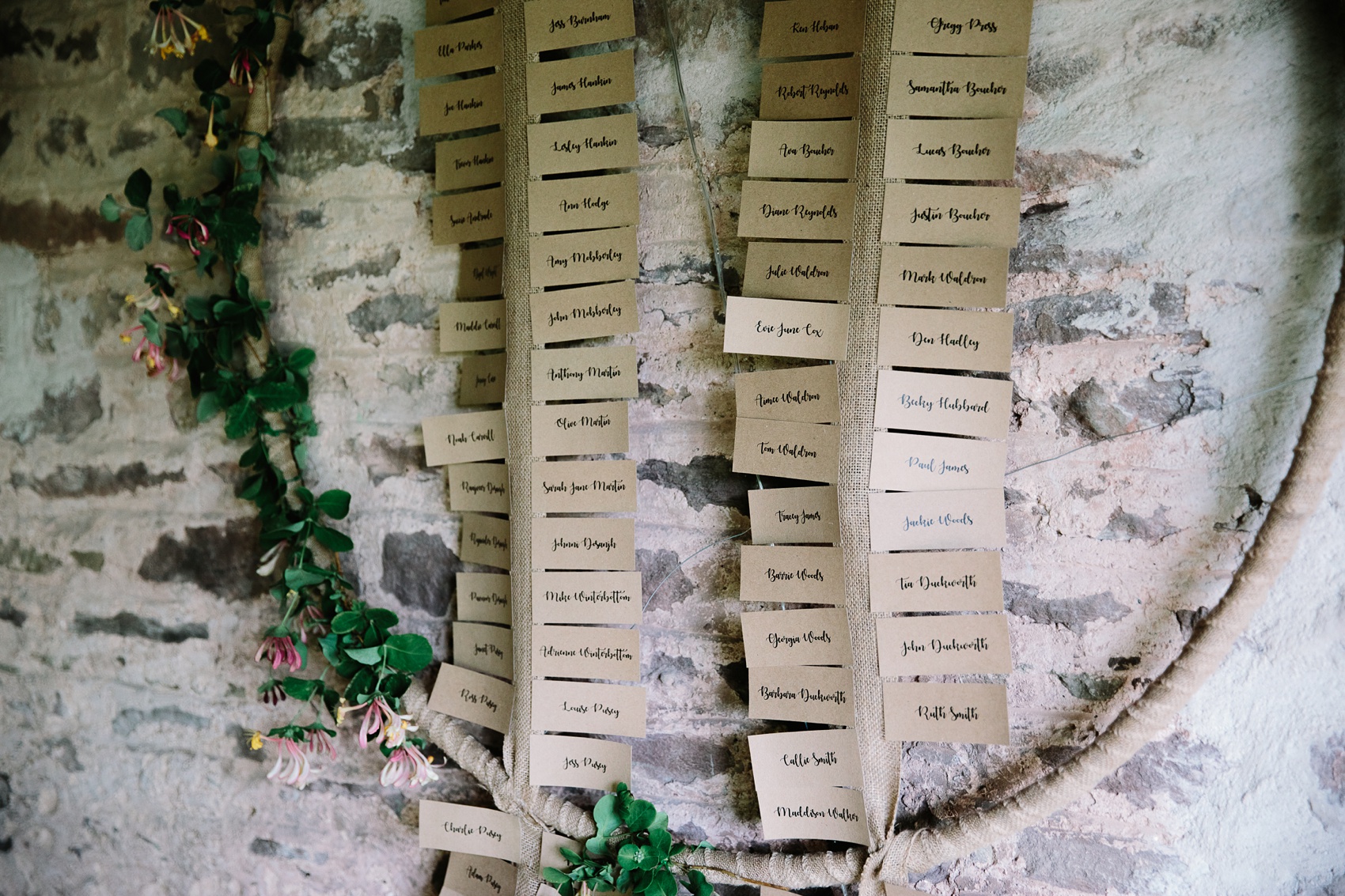 "For our favours I made Elderflower gin and popped it into little glass bottles and tied handmade tags to them. I also made non-alcoholic versions for those that couldn't drink."
"I bought age appropriate favours like colouring books and crayons for the children in the hope of keeping them entertained for a bit."
"Our florist did a wonderful job of creating the decor I was after whilst still being conscious of our budget. We agreed that we should make the most of the huge iron candle holders by hanging lots of field style flowers, as well as lining the tables with mismatched glass bottles and jars."
"I also wrapped some smaller hoops with hessian and weaved some greenery around them to work with the table plan design. I couldn't resist some flame lit torches Dewsall Court offered, to light up the drive way."
"Dewsall Court provided the wedding breakfast catering and the wedding cake was made by our friend Elouise Briggs, who was fab at listening to my floral design ideas. I learnt about how technically different a naked cake is to a fully iced caked during the wonderful tasting sessions!"
"I would recommend going for the fully iced option; it's less stress on the day as it will stay fresh for a lot longer! Our top tier was a pina colada flavour, and the remaining larger tiers were raspberry and white chocolate. Elousie suggested she make some fun cake pops too. I think the adults might have eaten them all before the kids even got a look in!"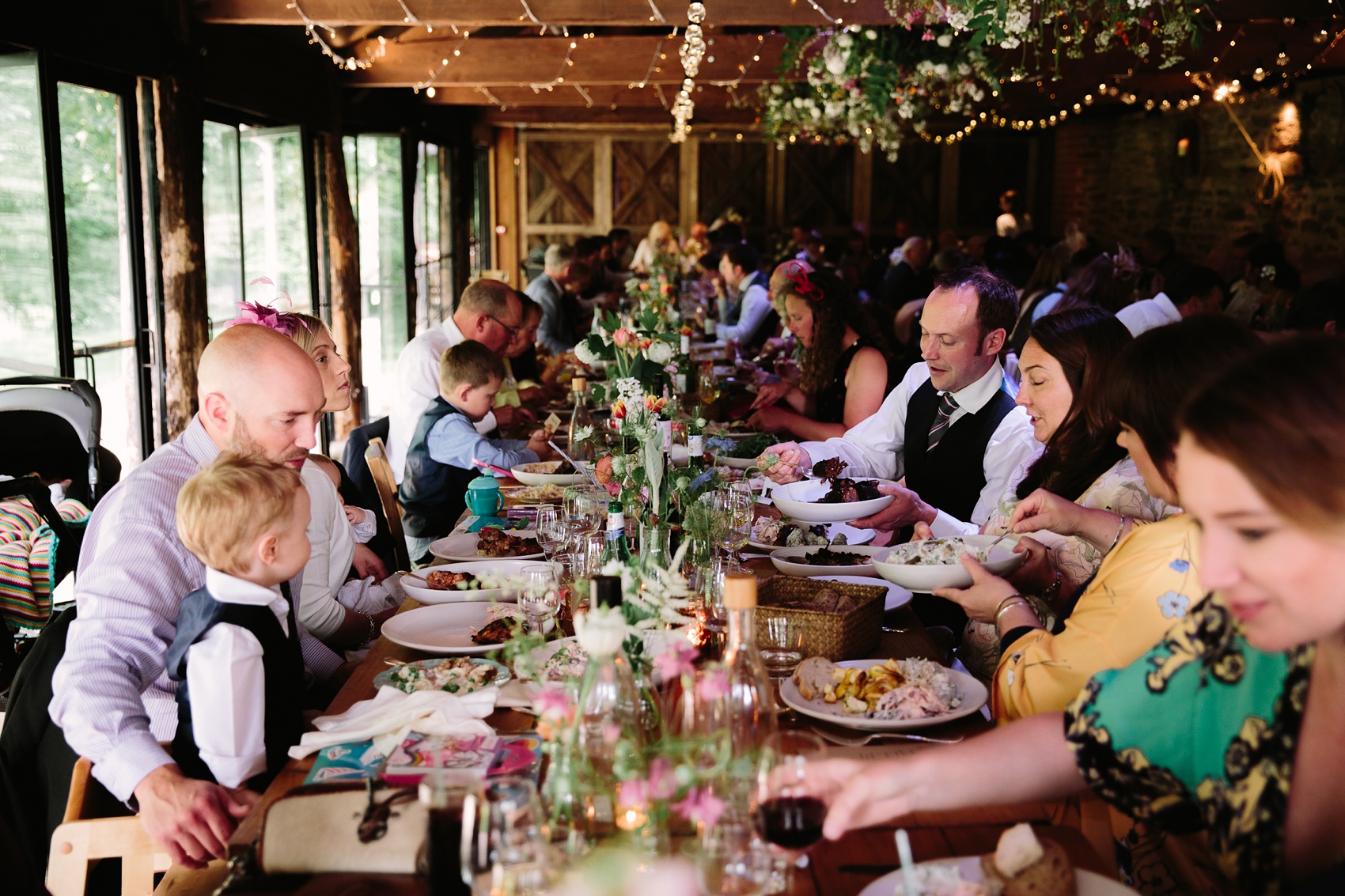 "Gypsy River Band also provided our evening entertainment as well as Elite, who had everyone on the dance floor. We also hired Oh! Photobooth which was great fun with all it's quirky accessories."
"I thought it would be a nice idea to have garden games too, but we didn't end up making use of them until the following day."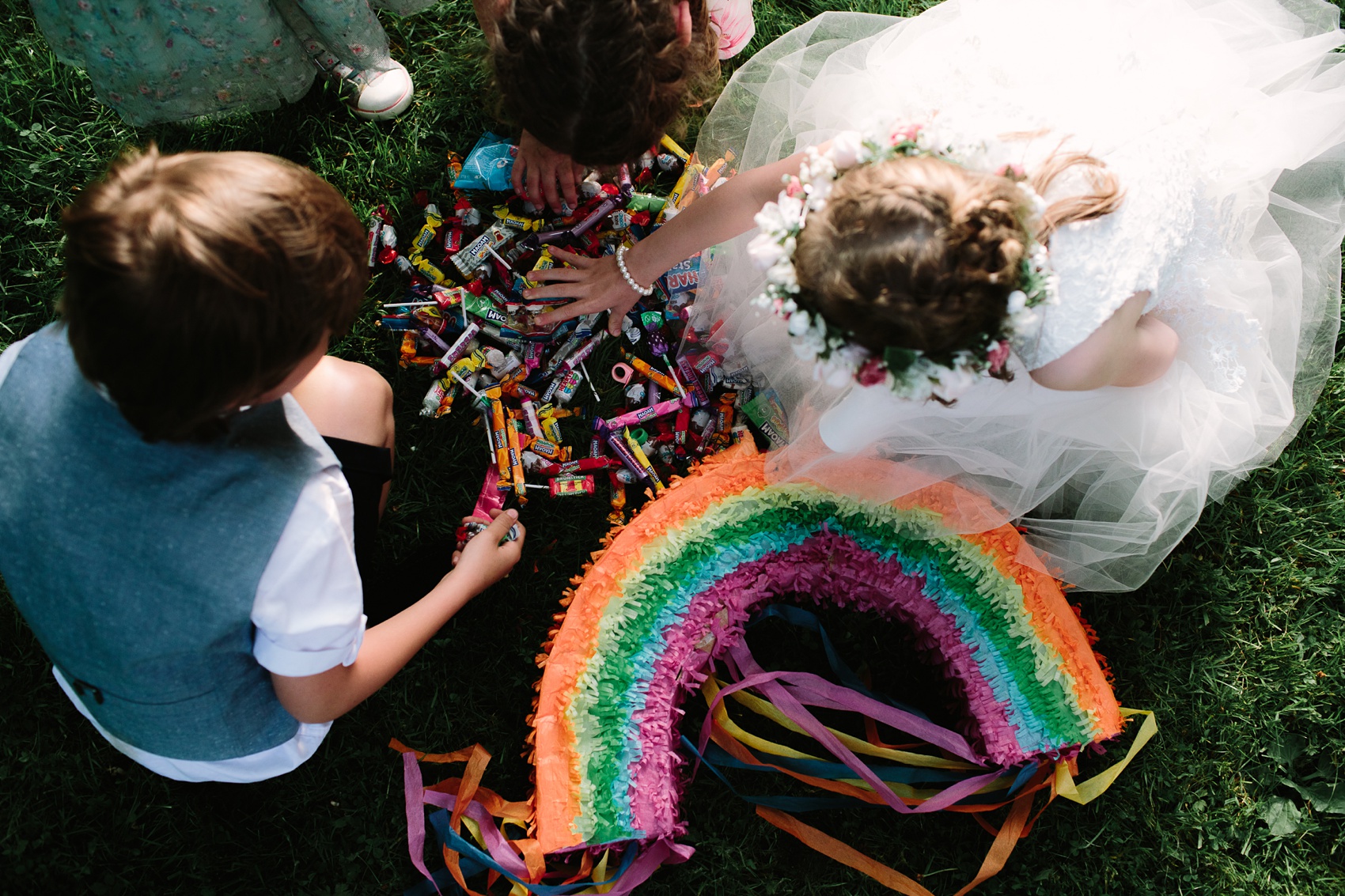 Words Of Wedded Wisdom
"Don't panic if an element of your booked entertainment cancels with only a couple of weeks to go! This happened to us and I found myself in a position to barter costs down!"
"To reduce extra costs, I asked our florist to create a floral archway for the ceremony, which could then be moved to the barn where we would be moving to after the reception."
"I also handmade invited incorporating the Dewsall Court badge on recycled aged card and made the favours from scratch to save costs."
"I know it can be tricky, but be true to yourself and speak up if you're not sure or don't like something"
Huge thanks to the happy couple and to Philippa James for bringing the day to life so beautifully.
Until next time…
Much love,
Holly x