I do hope that whatever is going on in your world as you read this, you're finding things to smile about. I'm here today to introduce you to the work of Nikki Stark, an incredibly talented jewellery designer whose work I know you're just going to love.
Nikki's designs are not only beautiful and affordable, they're also made by hand using ethical and sustainable materials and techniques so they're perfect for anyone looking for delightful jewellery that doesn't cost the earth. Let's find out more about Nikki Stark.
From her base in south west London, Nikki designs and makes simple and elegant jewellery, primarily rings, to order. Her designs are unique and the finished pieces are absolutely exquisite. I've known Nikki's work for quite a while now but it's only recently that she's started to create engagement rings and this is BIG news because, just like all her other designs, Nikki Stark engagement rings are wonderfully affordable, starting from £500.
"The way that I work is quite different to most larger jewellery brands. I don't have fixed collections which change with every season, I have a more flexible approach. All the pieces are hand made to order, and many are created after a discussion with the individual person I am making for."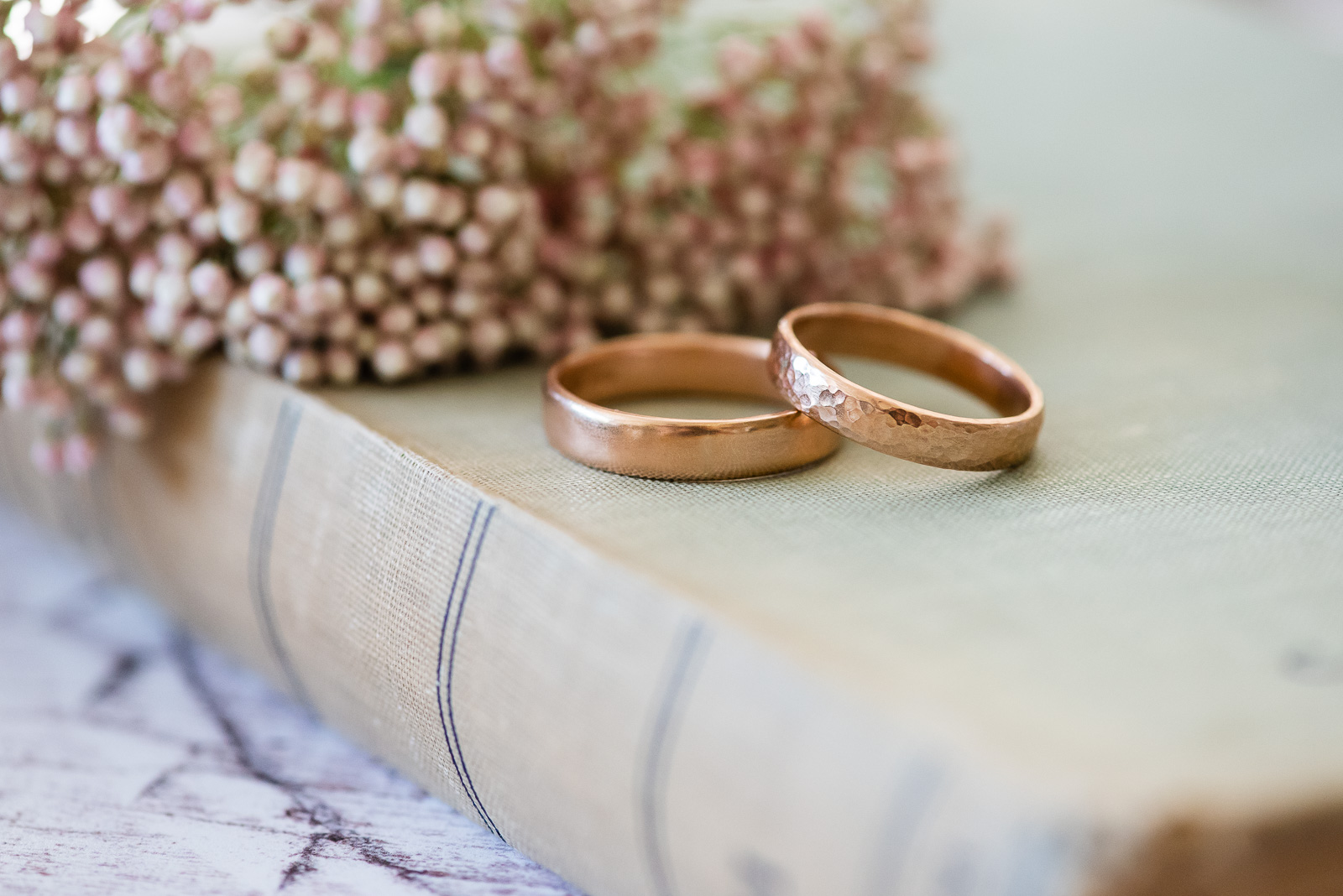 "I really strive for simplicity, I think it's very easy to make things over complicated in an attempt to create something which is different from the mass of other options out there."
I have to say that I have a huge soft spot for Nikki's collection of rings, particularly those made from recycled metals and the palladium and platinum designs and, of course, her wedding rings are absolutely wonderful.
But it's not just the designs themselves that are fabulous, the production values that sit behind them are also worth celebrating:
"Yes, I've definitely noticed that more couples are making conscious choices and it's something that is becoming more important in a lot of different areas. I do regularly get emails from people who are looking for more eco-friendly alternatives."
"I've always been concerned about the environment, and have worked on things like sourcing plastic free envelopes and recycled post cards etc without making much of it in my business. I recently took a one-day diploma in ethical jewellery and now feel reasonably confident that I'm making a good effort in a variety of areas. There are many different aspects to consider and it's not something you can get completely right but I'm making progress."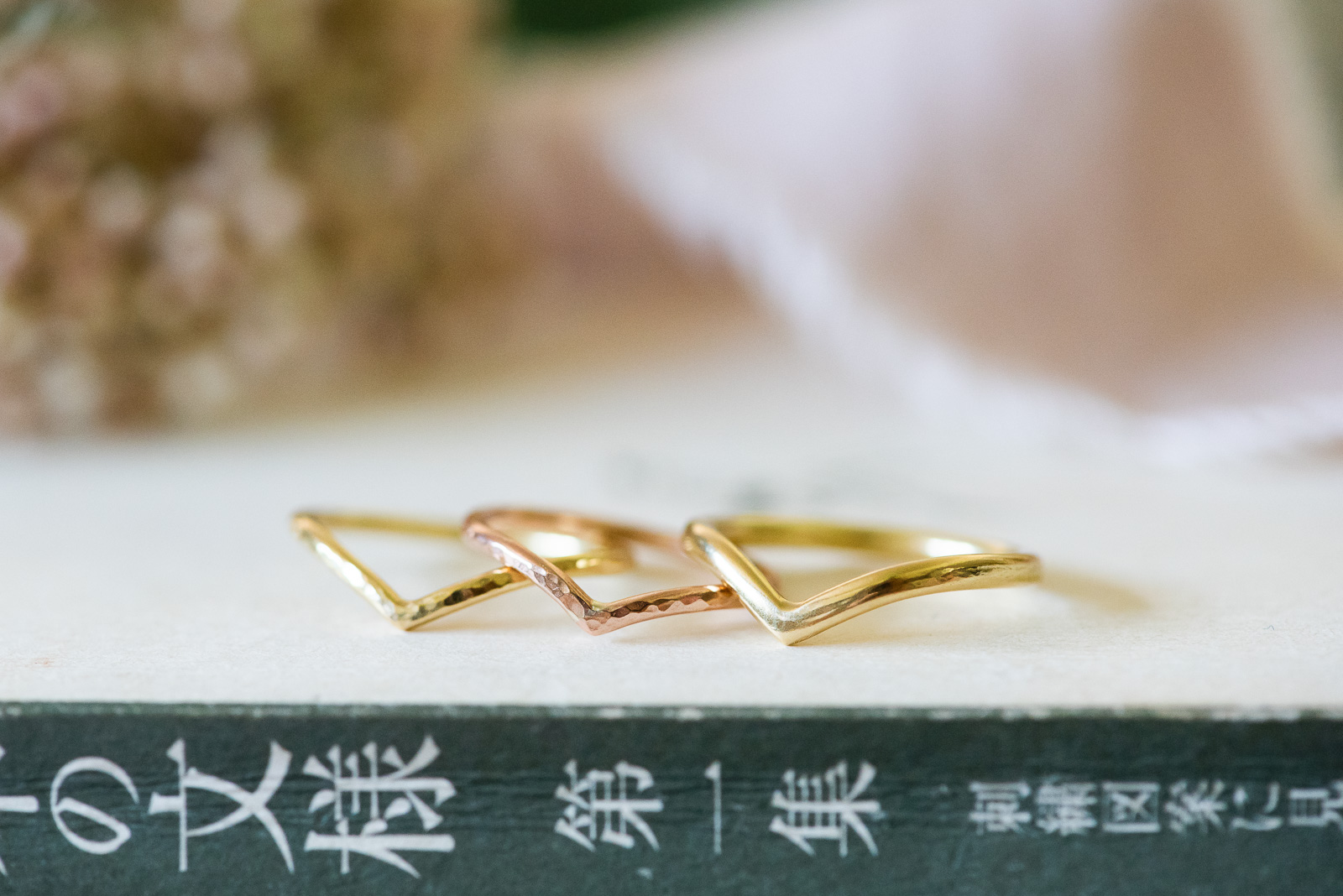 Nikki only uses solid precious metals so everything is suitable for long-term daily wear, something that's crucial to reducing waste and solid metals last much longer than anything with a plated surface, an important consideration for wedding rings. They can also be more easily repaired and are, eventually, recyclable. Your jewellery is also delivered to you in biodegradable gift boxes and plastic free envelopes and even Nikki's marketing materials are printed on recycled paper.
"I offer a range of stone set stacking rings for everyday wear. I have a supplier who has a general policy of using mines that meet a certain standard, but semi-precious stones are not easy to source at the moment from specifically ethical sources. I am working on a made to order engagement ring offering, based on small scale artisanal low impact mined stones (a bit of a mouthful!) and recycled gold."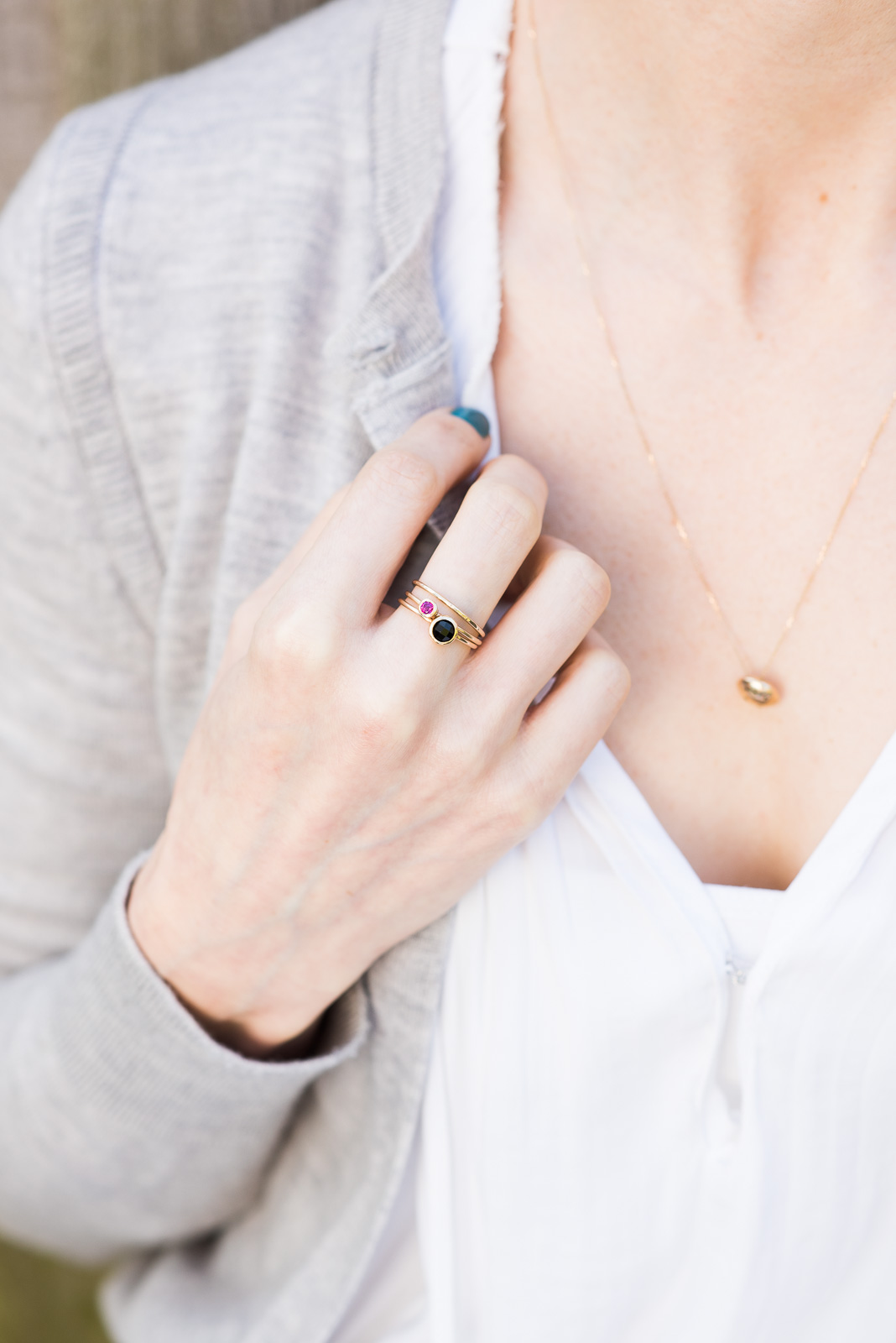 "I will be offering stones from a company called Nineteen48, which works mostly in Sri Lanka. Stones are mined in a traditional style as they have been for thousands of years which has a low environmental impact, and Sri Lanka is considered to have a very high standard for safety for artisanal mining. They also do community work and are also involved in a female miner led project in Tanzania which sounds very exciting."
There are so many things that I love about Nikki and her work but one thing I absolutely adore is the fact that she's just so open and honest with her clients. She doesn't push you towards expensive options and her new engagement ring offering will be a collaborative design process between Nikki and the couple, particularly the person who'll be wearing the ring!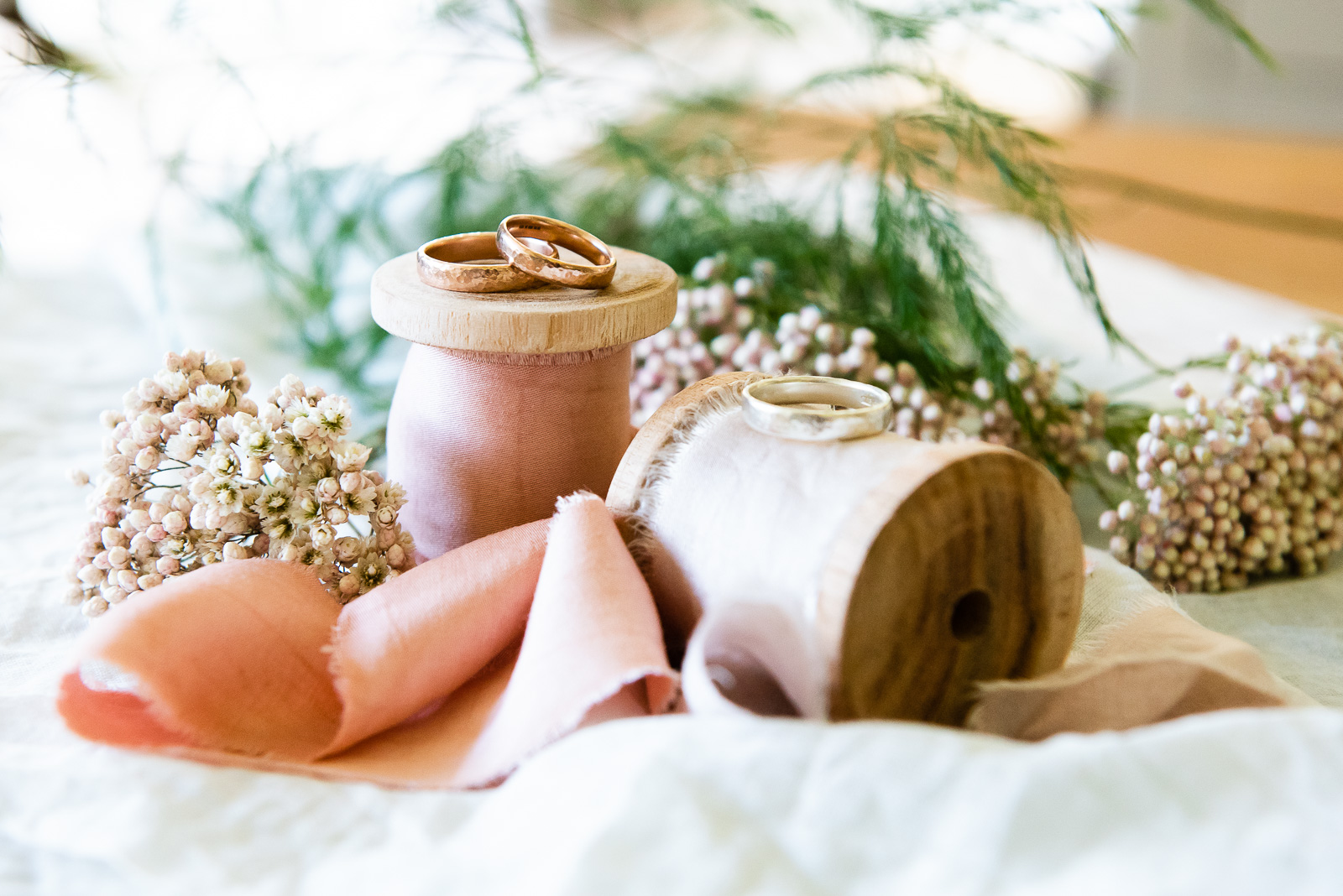 "I've been putting off working with engagement rings for a long time because as I make rings to order, surprise purchases are very difficult! I prefer to work with the couple and know there is input from the person who is going to wear the ring. I do work with a lot of brides who don't have engagement rings and I think that's a perfectly valid choice! I won't be encouraging anyone to invest in a diamond purely because it is expected, particularly as these are very difficult to source ethically."
Bravo Nikki, bravo indeed.
For more information about jewellery, including engagement rings and wedding rings, from Nikki Stark, do visit her website. Prices range from £20 to £1200 and average prices for 9ct gold wedding rings are £400-£800 and 18ct gold are usually £600-£1200. If you'd like to discuss commissioning a design, just email [email protected] to start discussing your thoughts with Nikki.
Love,
Tamryn x