Well hello again darling ones and I hope that today is a great day for you. I'm definitely having a good day and it's about to get infinitely better.
This is because I have the huge pleasure of introducing you to Fross Wedding Collections, a super luxurious and altogether lovely bridal boutique set in the charming country town of Uckfield in East Sussex.
With a fabulous range of designers plus plenty of bridal accessories to complete your look, Fross Wedding Collections is somewhere that you really must visit.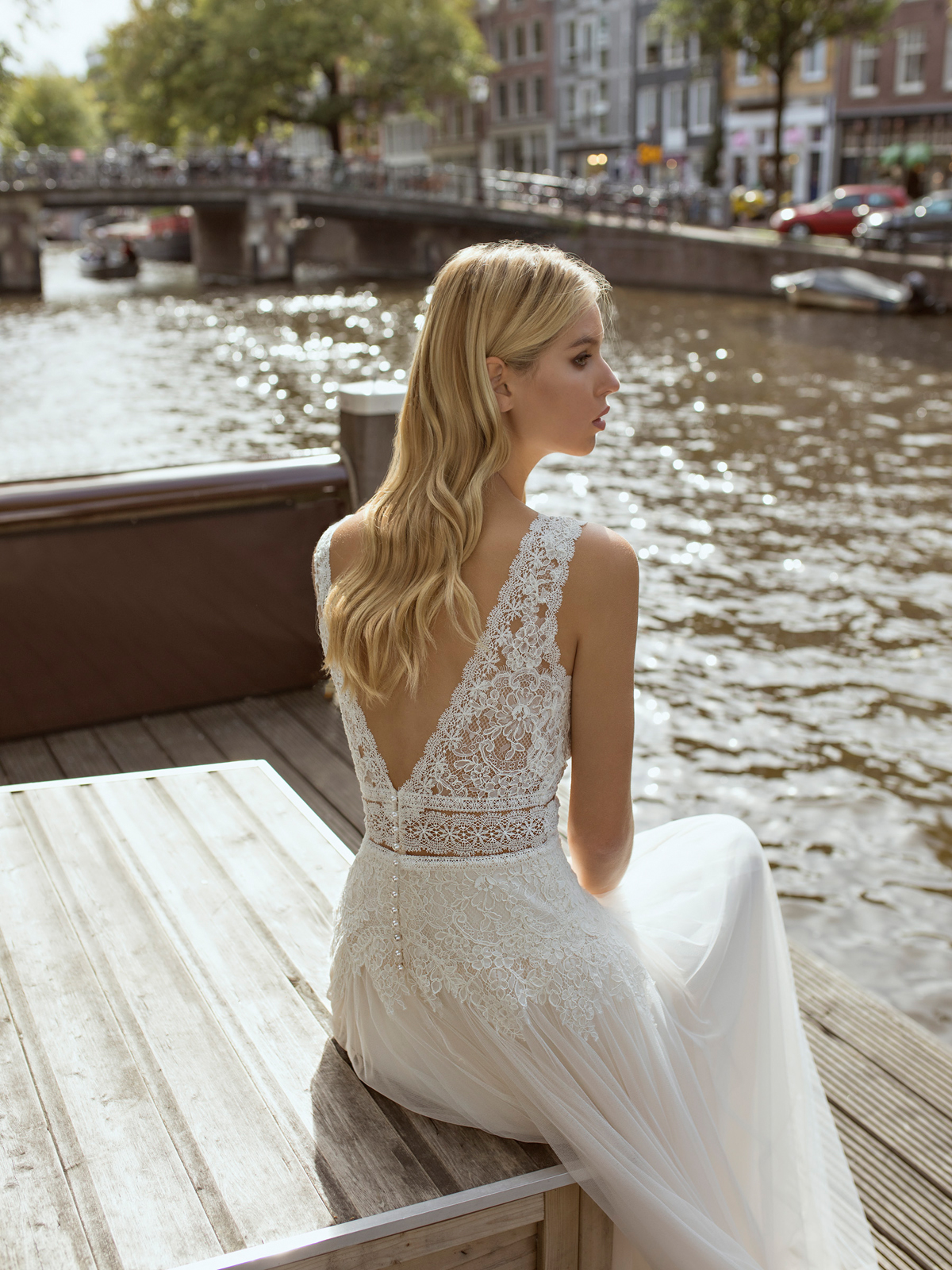 Step inside Fross Bridal Collections and you'll instantly feel spoilt. There's oodles of space, lots of seating areas, a chilled atmosphere and, most importantly, a very impressive selection of gowns that encompass a whole range of styles from commercial to couture, boho to traditional. You'll find the latest designs from Eddy K, St Patrick, Justin Alexander, Nicole Spose, Watters & Wtoo and Modeca & Le Papillon just waiting for you to try on.
"Our collection is as varied as our brides," says owner Fross Hockley. "We try to have something to suit every bride and when you visit for your appointment, there's no rush. Appointment times are 90 minutes long and this is usually ample enough for brides to try on a good number of gowns and for us to chat through each option but we have a lovely relaxed atmosphere in the boutique and if any one of our brides might need a little longer to decide or ask questions, we can make that happen."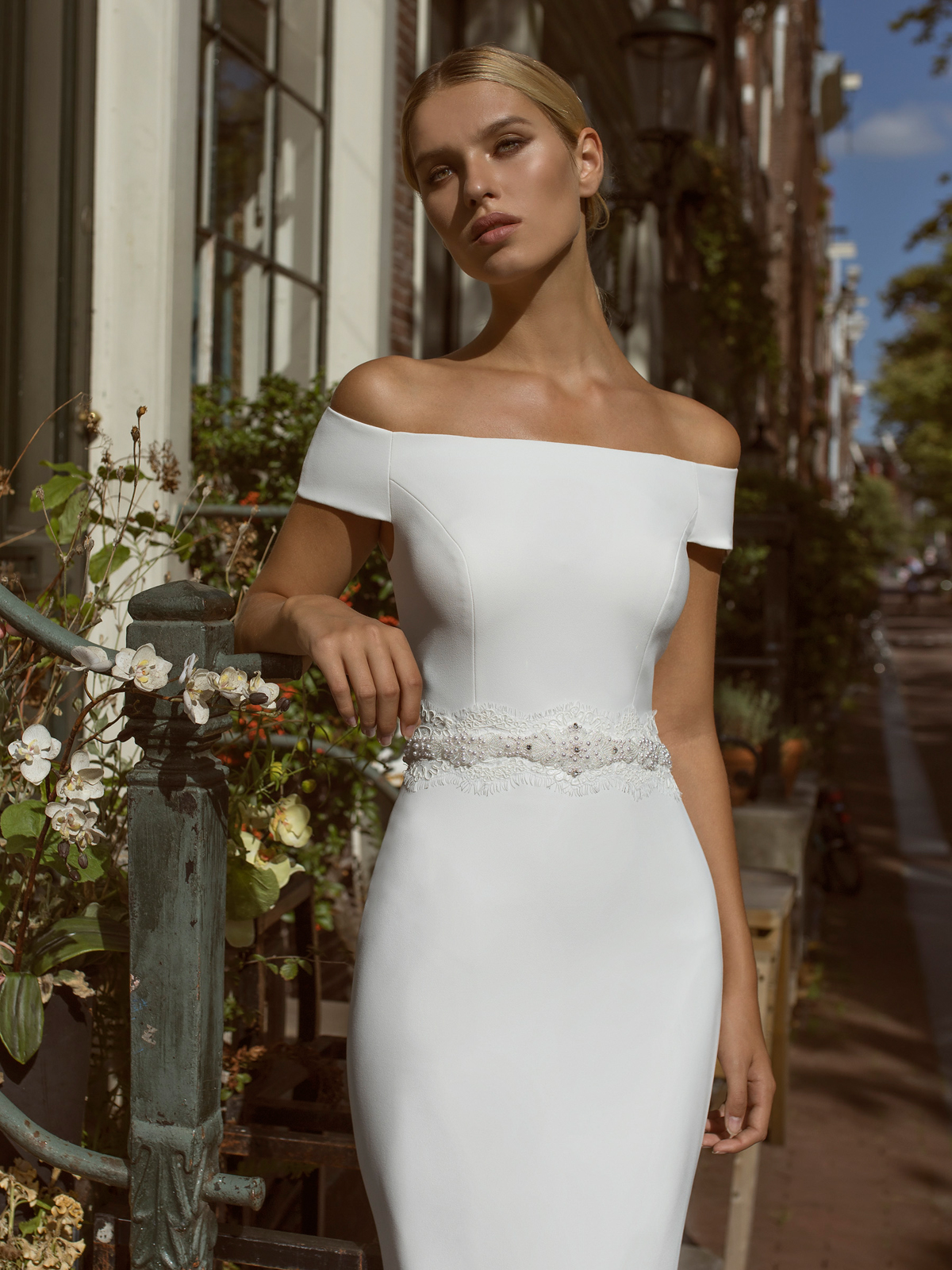 When you visit to start your wedding dress journey, you're in for a real treat. It's a close-knit team in the boutique with a fab family vibe and you'll be welcomed into the fold as soon as you arrive so you can leave all your wedding worries at the door. You're met by your consultant and they'll take time to get to know you over refreshments before you start trying on dresses.
For me, one of the stand-out features of Fross Wedding Collections is the fact that everything they do is designed to make you comfortable and feel utterly wonderful.
"We care so much about our clients, right from the first moment they visit us until beyond the wedding day. Our brides love our down-to-earth honesty – we never rush, we listen, we help with ideas and we never ever place any pressure on our brides."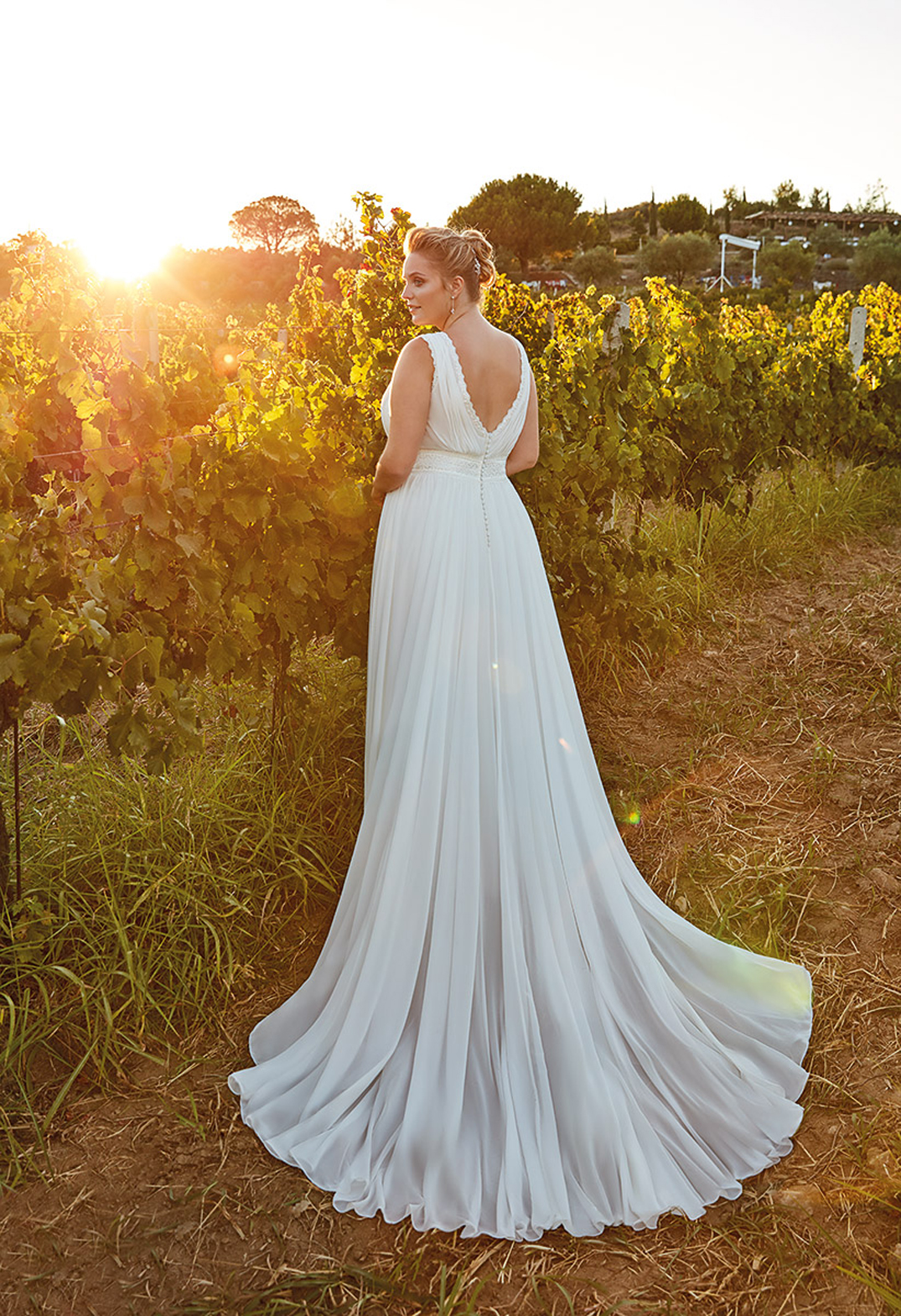 To really get the most of your appointment, Fross recommends coming with an open mind:
"We understand that some brides can feel really daunted about visiting boutiques but please, don't worry. We would recommend that you only start shopping when you're ready to order and try not to be influenced by lots of other opinions. To make that easier, we advise that you bring no more than three people with you to your appointment."
Fross herself is also keen to make sure that brides don't get hung up on the sizes of gowns because wedding dress sizes are completely different to typical high street sizes. Your consultant will work with you so that you can visualise how the dress you order will look on you and whatever your size, Fross Wedding Collections will make sure that you look and feel beyond brilliant. This is an experience to enjoy.
Now I know from reading lots of comments in our Facebook group that lots of brides-to-be just want to take photos when they visit boutiques but aren't allowed. Obviously, there are arguments on both sides of the debate here but at Fross Wedding Collections, you can snap away to your heart's content.
"We really don't mind if brides do photograph dresses because they can easily source the images themselves. The one thing we do make clear however is that mobile photos are never the same as seeing something in person and that's really important to keep in mind when you look back at those images later."
It's absolutely clear that Fross and her team just adore what they do and because of that passion and bubbly enthusiasm, brides who visit Fross Wedding Collections enjoy a superb experience. There's a deep deep love of bridal design that runs through the team and this infuses everything they do with an infectious passion.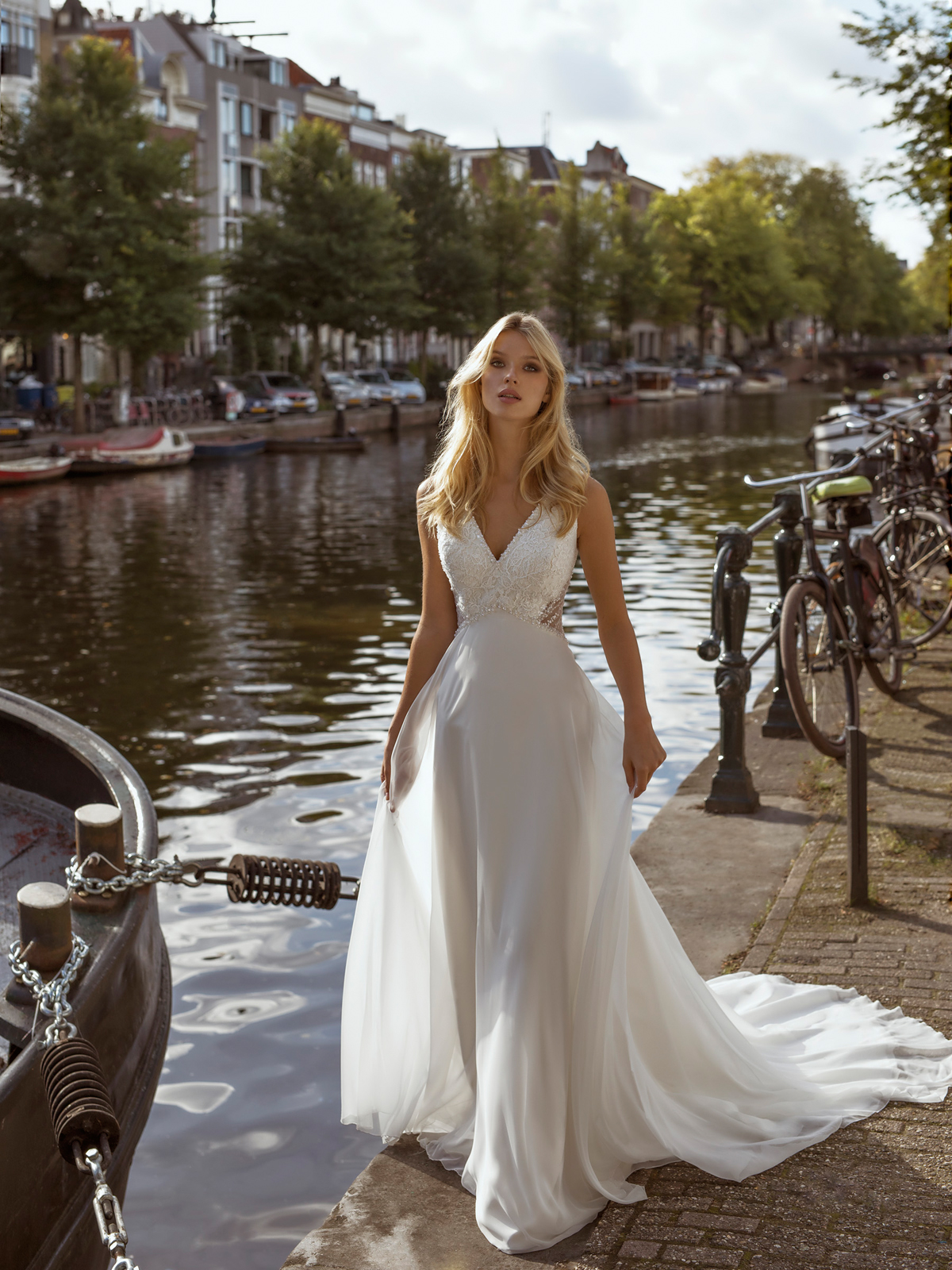 "If I had to choose the most iconic bride ever, I would have to say Princess Diana, simply because she had the most amazing dress! My mother actually made wedding gowns for Berketex and I've inherited her love of dresses, if not her skills with a needle!"
"To me, wedding dresses are so romantic – I love the thought that you'll wear the most beautiful dress of your entire life on your wedding day. I know it sounds cheesy but I love everything about my job and seeing happy brides looking amazing in their dresses is the very best bit."
To find out more about Fross Wedding Collections, just visit their website. Here, you can view wedding dresses and Fross brides and, most importantly, book your appointment at this delightful bridal boutique.
Love,
Tamryn x