It's absolutely wonderful to be back for another instalment of our Saturday series where we showcase the talent that you'll find in Little Book, our wedding supplier directory.
After last week's rundown of makeup artists for modern brides, today we're all focusing on that quintessential bridal accessory, the wedding veil. The designers in Little Book craft some of the most glorious wedding veils we've seen so here's a peek at the work of 5 talented wedding veil designers.
5 Wedding Veil Designers
1. Blossom & Bluebird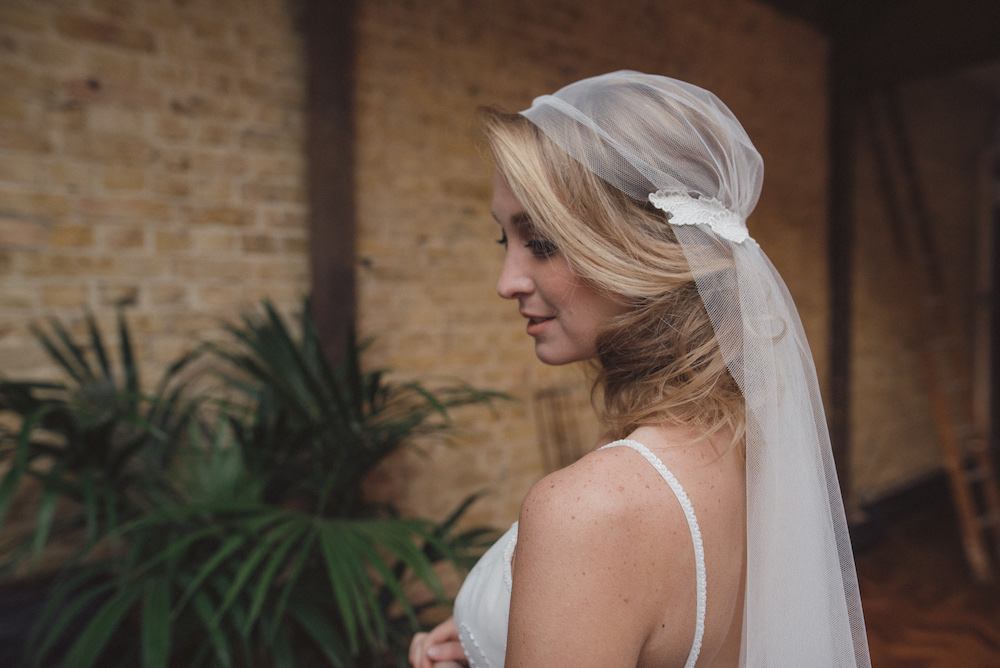 Blossom and Bluebird is owned by the gorgeous Sian and she creates beautiful made-to-order veils that are affordable and absolutely dreamy. These are statement veils for the romantic bride and the collection includes vintage-inspired pieces, lace-edged veils, dramatic mantilla veils and draped veils that truly exquisite.
The Blossom and Bluebird collection is overflowing with fabulous wedding veils but, the Liberty soft tulle draped veil with extra wide width has to make our top ten. Made from light-as-air English tulle, it's super soft and moves beautifully as you do. It's a simple design that really makes an impact. Another veil that's earned a place in our shortlist is Florence, a Juliet cap veil made from soft English tulle and Chantilly lace, finished with crystals and pearls. Available in nine lengths, we'd opt for floor length or even longer!
View Blossom & Bluebird in our directory
2. AM Faulkner
AM Faulkner Bridal is another of our favourite names and Ann-Marie has been creating veils and headpieces for modern brides since 2012. You'll notice that this collection is full of statement textiles and many are designed and produced in-house, perfect if you're searching for a stylish, contemporary wedding veil.
The Bleach 2019 collection from AM Faulkner Bridal is quite the triumph and choosing just two wedding veils is tricky but we'll pick out a couple that are definitely worthy of mention. Firstly, the Flores veil is a vibrant, eye-catching veil that we love. Just take a look at those floral sequin appliques and try not to smile – this is a true statement piece. Condessa is another brilliant design that features a graphic floral design and somehow manages to be striking and romantic at the same time.
The main image at the top of this page is also by AM Faulkner Bridal.
View AM Faulkner in our directory
3. Ann Guise Silk Veils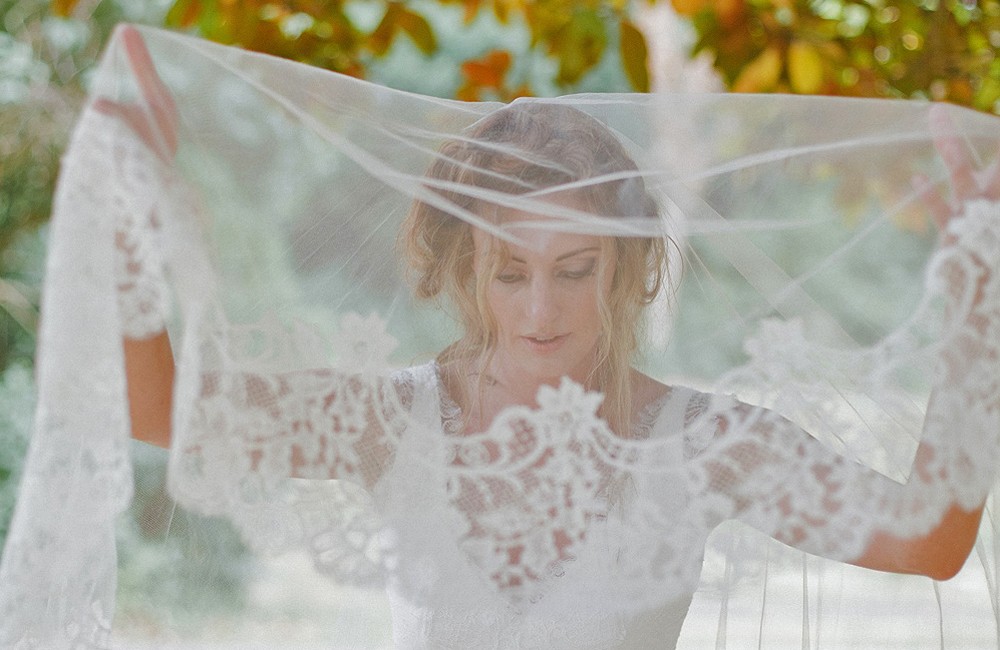 For handcrafted 100% silk veils, look no further than Ann Guise. Her delicate, stunning veils are inspired by Golden Age musicals and are all made to measure so you can made sure that the length of the veil is perfect for you. Ann is also passionate about brides wearing a veil that suits, whether or not that's the 'right' or 'proper' way so if you want a wedding veil that's all yours, you want Ann. Take a look at her gallery to see just what's possible – we adore the flowing veils that dance in the breeze.
View Ann Guise in our directory
4. Anna D'Souza
Anna D'Souza creates the most delightful wedding veils and these handmade, limited edition pieces definitely appeal to free-spirited brides. We love that each and every veil is made by Anna herself in her Cornish atelier and she uses only the finest materials including tulles and UK laces to craft heirloom quality veils.
The lace-edged veils are just a joy and in Anna's Etsy shop, you'll find a treasure trove of veils to suit every style of bride. There are veils with feather-like floral edging, simple style and boho Juliet cap lace wedding veils, including this veil with floral beaded lace. These truly are veils that you'll want to wear all day long.
View Anna D'Souza in our directory
5. The Wedding Veil Shop
Finally, we must also mention The Wedding Veil Shop. Founded almost fifteen years ago, The Wedding Veil Shop offers a superb selection of handcrafted veils but what also sets them apart is that if you have a veil in mind that you can't find on their website, they'll make it for you! Whether you want a short style or a design to rival their current wedding veil record (5 metres long and 3 metres wide using 16 metres of lace!), they will be able to help and their service is excellent.
From The Wedding Veil Shop's collection, we've got a huge soft spot for the beaded veil that give you just the right amount of sparkle. Frankie is a fab double layer waist length veil with scattered diamantes and would be perfect if you're getting married outside and don't want to manage a longer veil as you walk through fields and gardens. On the other hand, if you're all about the length, do take a look at Alexandra, a chapel-length veil spotted with hundreds of diamantes in a 'falling star' design. Bliss.
To find more wedding veils and accessories to complete your bridal look, just click here. Don't forget to explore Little Book to discover the best UK and international wedding suppliers that we know.
View The Wedding Veil Shop in our directory
JOIN OUR DIRECTORY
Wedding professionals – please follow these instructions to join our Little Book wedding directory and become a member of our community of recommended suppliers. Six month listings cost just £150 inclusive of VAT. We also provide enhanced listings for increased visibility. We're excited to hear from you!