A beautifully restored medieval Hampshire tithe barn filled with natural light, plays host to today's classic and romantic black tie wedding, with our bride and her bridesmaids wearing the most charming dresses with floral detailing, looking for all the world as if they had just stepped out of a blossom strewn summer garden.
Meet our couple, Hannah, an administrator currently on maternity leave, and Neil, an Uber driver, who were married on the 1 June 2019 at The Tithe Barn in Petersfield, Hampshire. They first met through mutual friends on a night out, quickly discovering that they share the same surname (Patterson and Paterson!), and enjoying their first date together four months later.
Images by Romy Lawrence Photography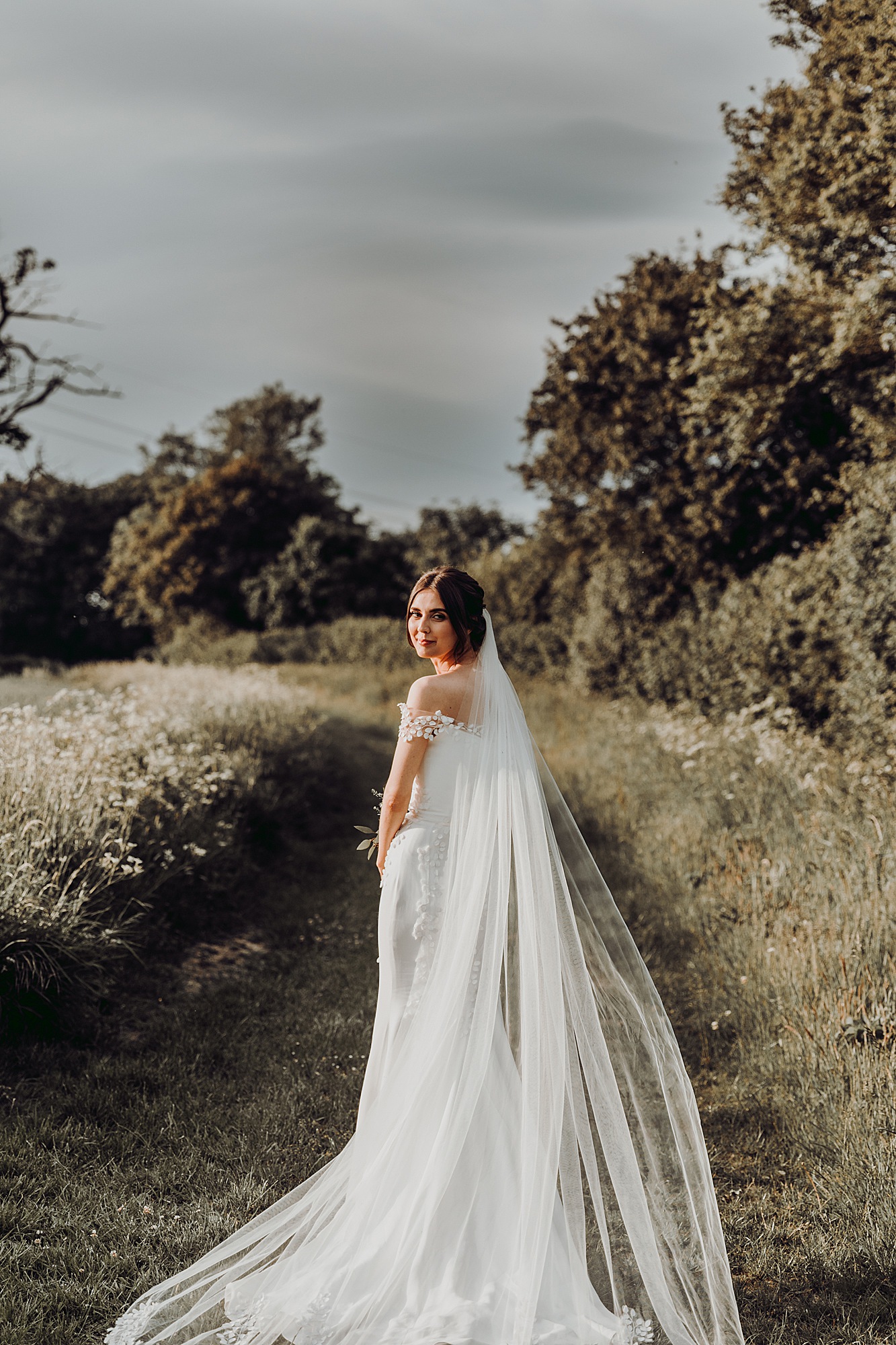 Hannah chose the dreamy elegance of the 'Monroe' gown by Stephanie Allin, from Winchester boutique and Little Book member, Exquisite Bridal Couture. I just love the simple and clean cut of the crepe dress, with the loveliest tulle bodice detailing, softly falling from the shoulders in a cloud, and adorned with delicate petals.
"I had a great experience. I planned to start looking at dresses once under one year to the wedding date passed, but then after accidentally falling pregnant, it became a lot harder. After trying on dress after dress, it wasn't until I came across Exquisite Bridal Couture, and was 5 months pregnant that I finally said yes to the dress."
"Natalie, the shop owner worked around all measurements, and really made me feel comfortable and so helpful making sure that the designer knew my current situation. Honestly amazing!"
"I just loved how delicate the dress was. I felt that it was so simple, but so different to any other wedding dress I'd seen, which I definitely aimed for."
Hannah's make-up look, including pretty, softly shimmering eyes, was created by Devon Atkins of Beauty HQ, whilst Lauren Harris styled an elegant chignon in Hannah's hair.
"There was a matching veil for the Monroe dress that wasn't available when I first got it. It came out whilst I was getting my final fitting, and I just knew the minute I tried it on that I had to have it. People said it looked as though I was surrounded by petals."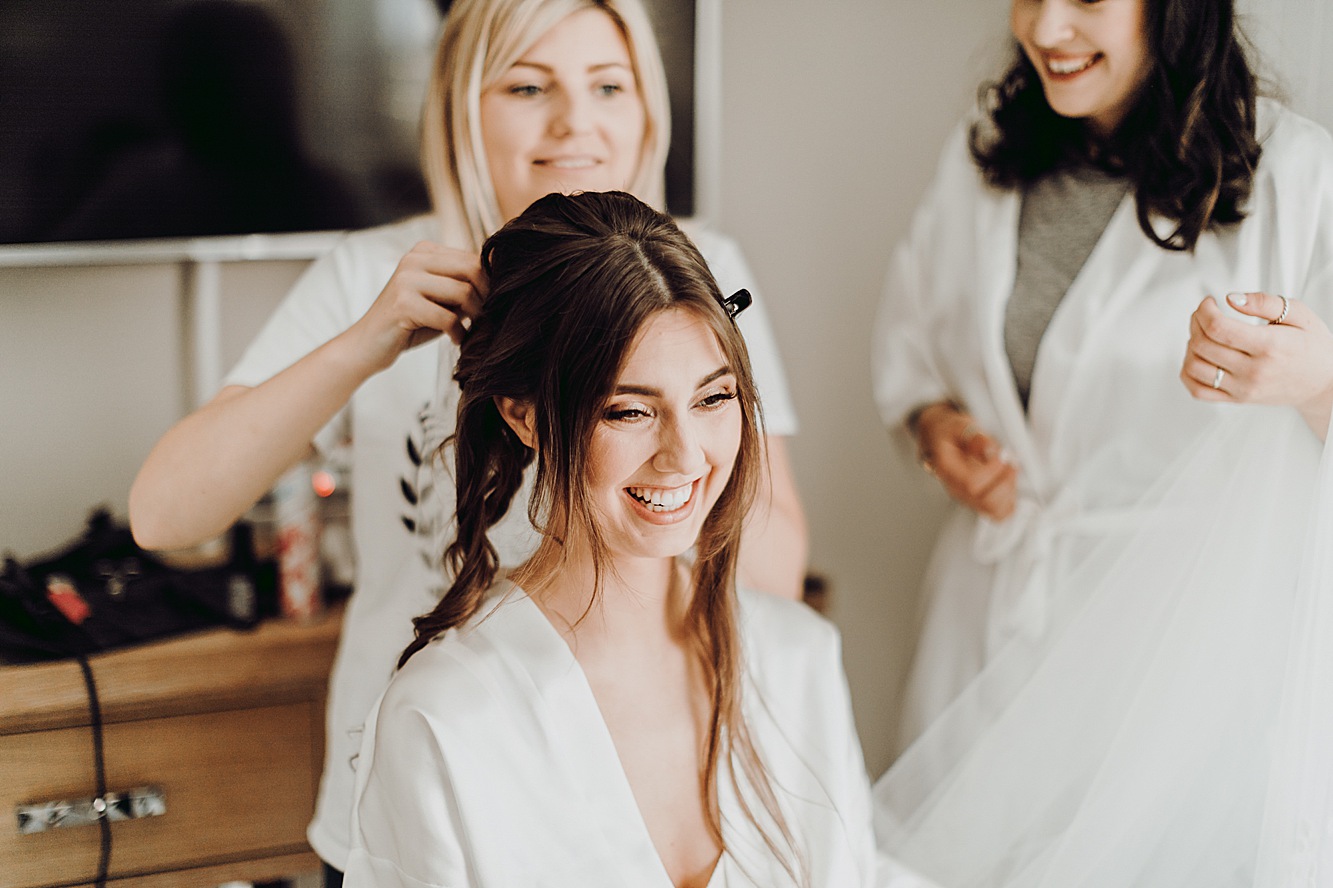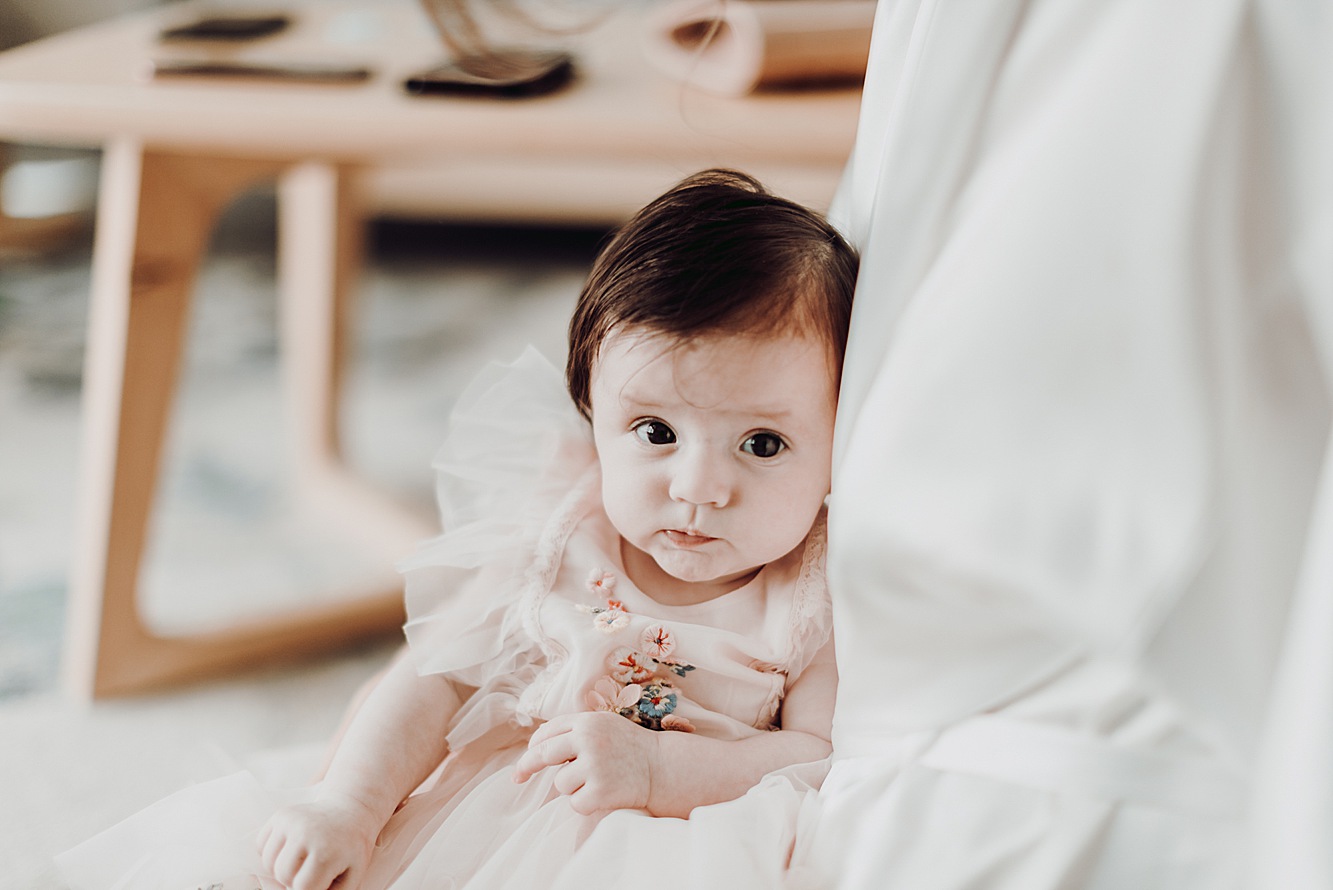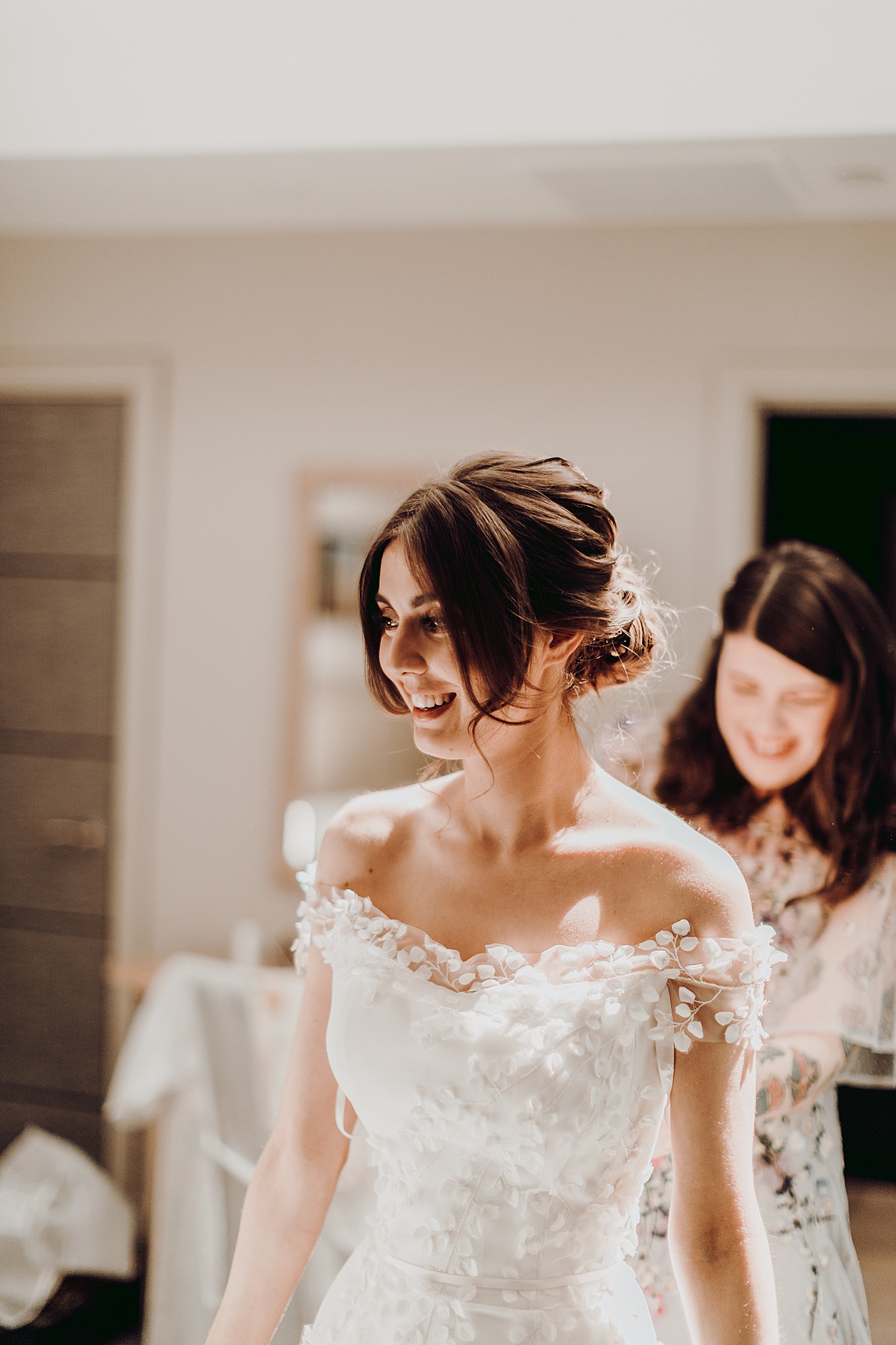 The bridesmaids wore pale dove grey maxi dresses, which had a layer of polka dot tulle embroidered with bright flowers, and were chosen at ASOS. They all wore matching silver sandals from ASOS, and earrings from Kate Spade. Hannah and Neil's baby daughter was their flowergirl, and she wore a pretty blush pink floral embroidered dress from Next.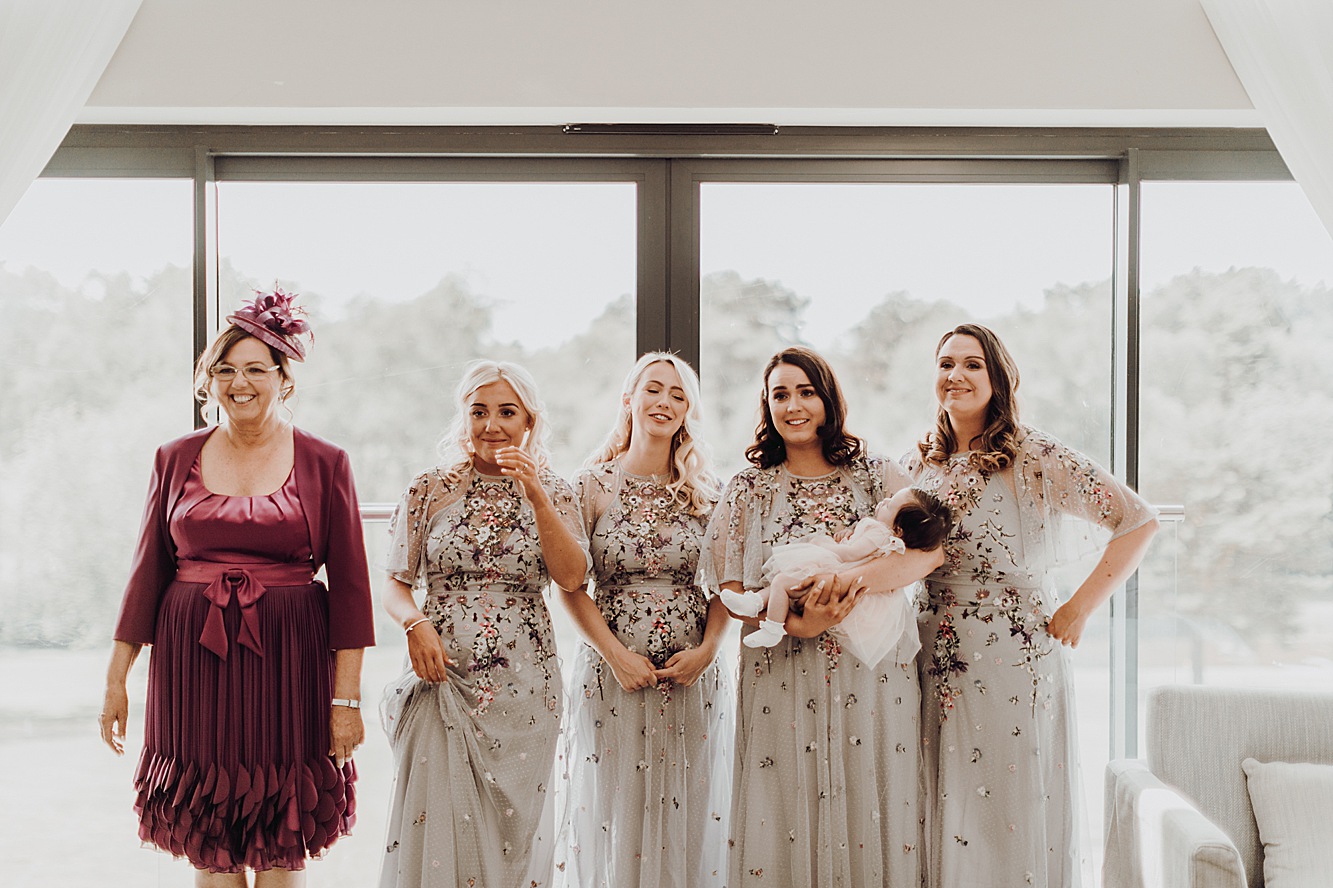 On her feet, Hannah wore shoes from Missguided, and to finish everything off, she added her wedding day perfume – Euphoria by Calvin Klein.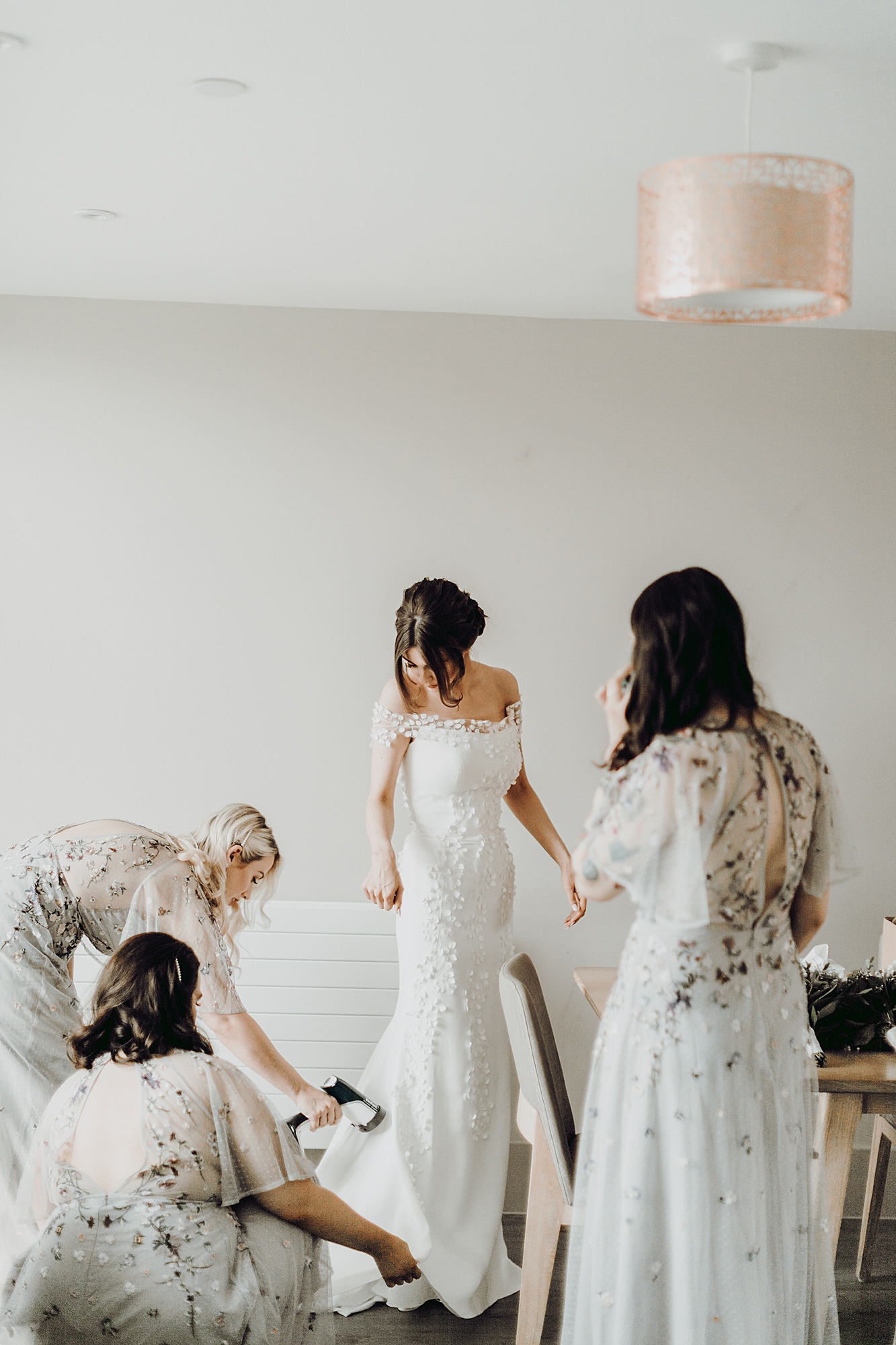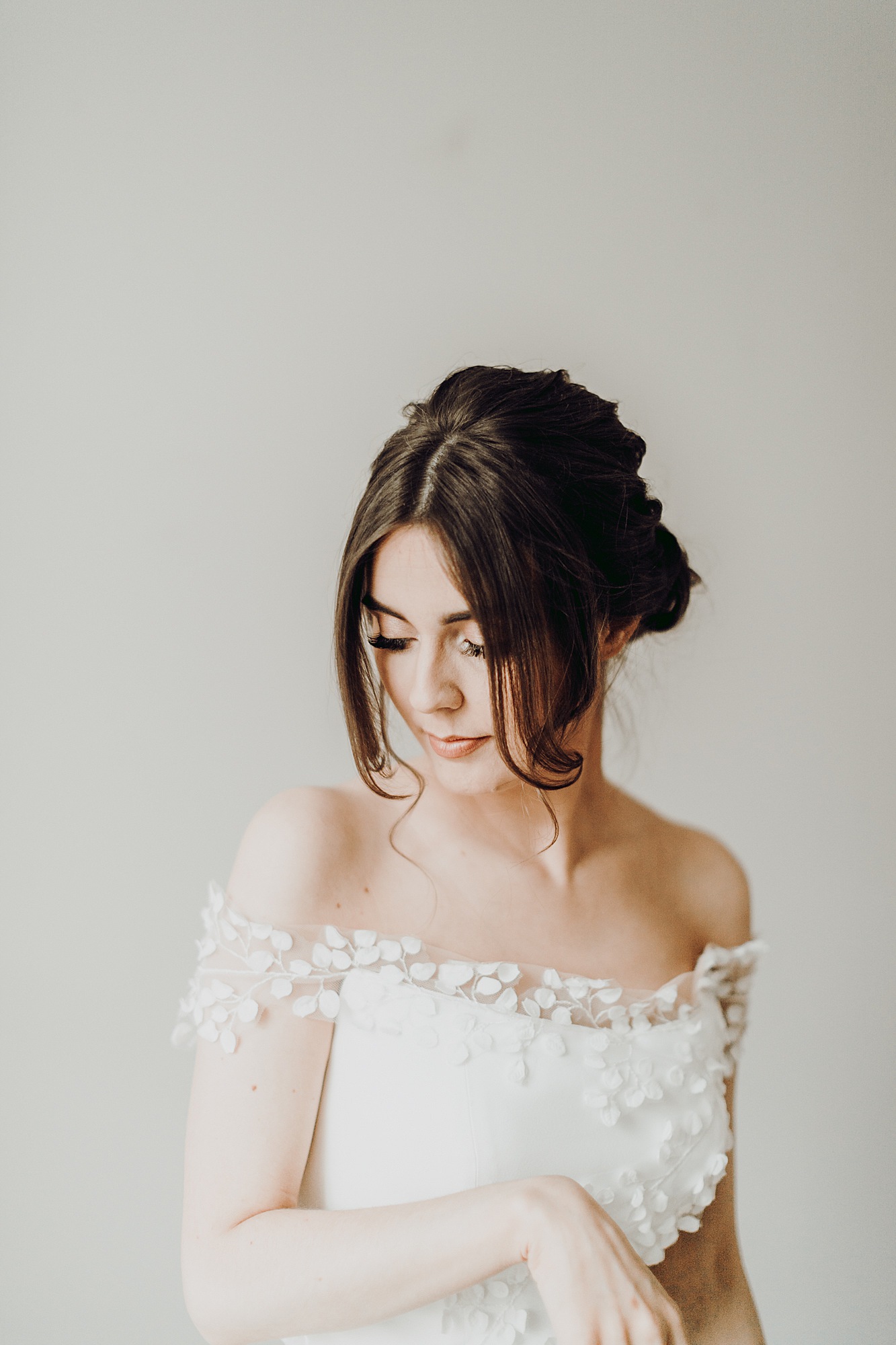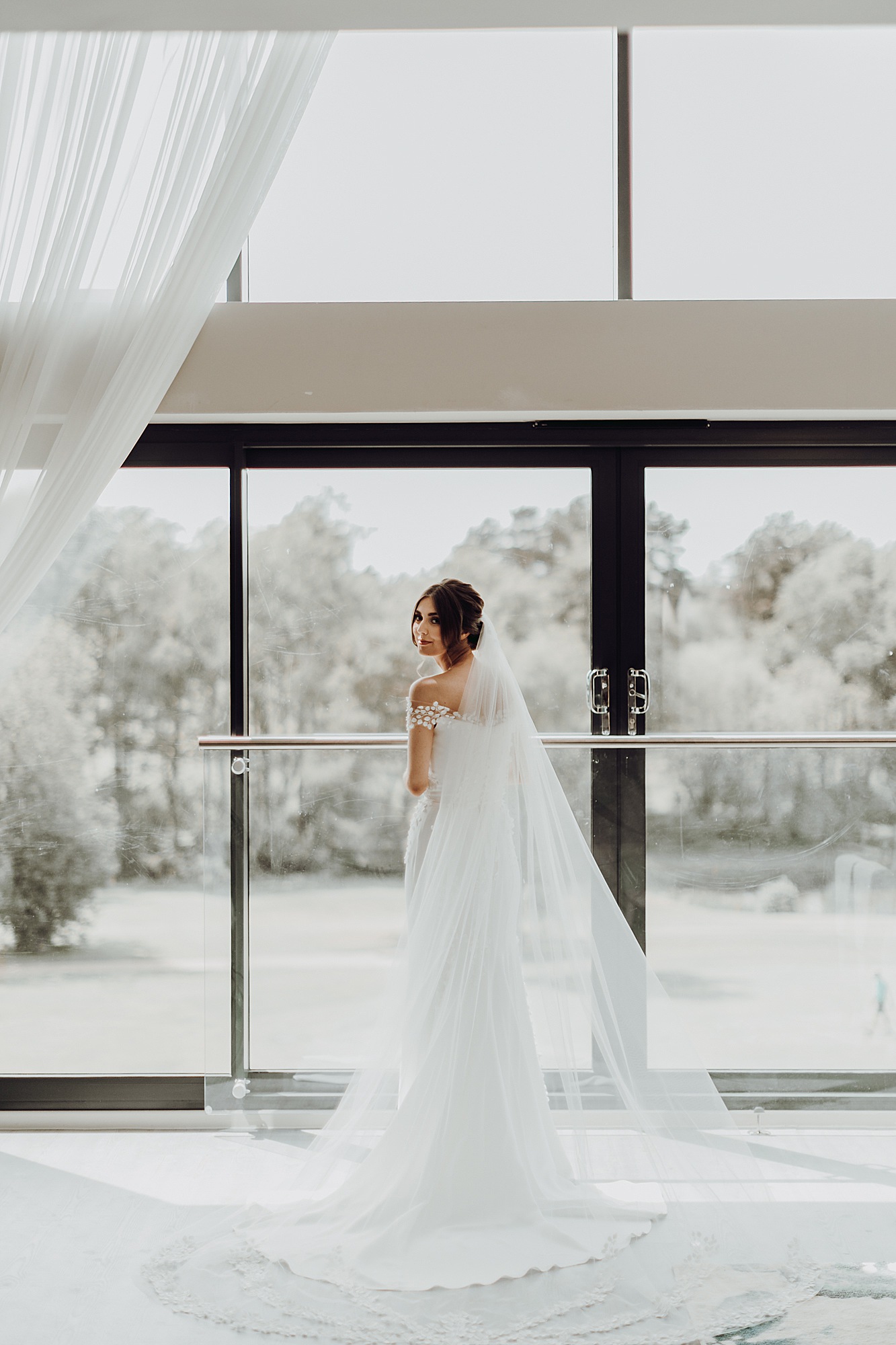 Bridal party bouquets of white roses, lisianthus and gypsophila, accented with lots of lovely greenery, were made by family friend and florist Amy Lavin, of Lee Florist.
They made their way to the barn in a Rolls Royce kindly lent by a family friend, and Hannah was accompanied down the aisle by her dad, Wilson, to a piano version of the song, True Colours.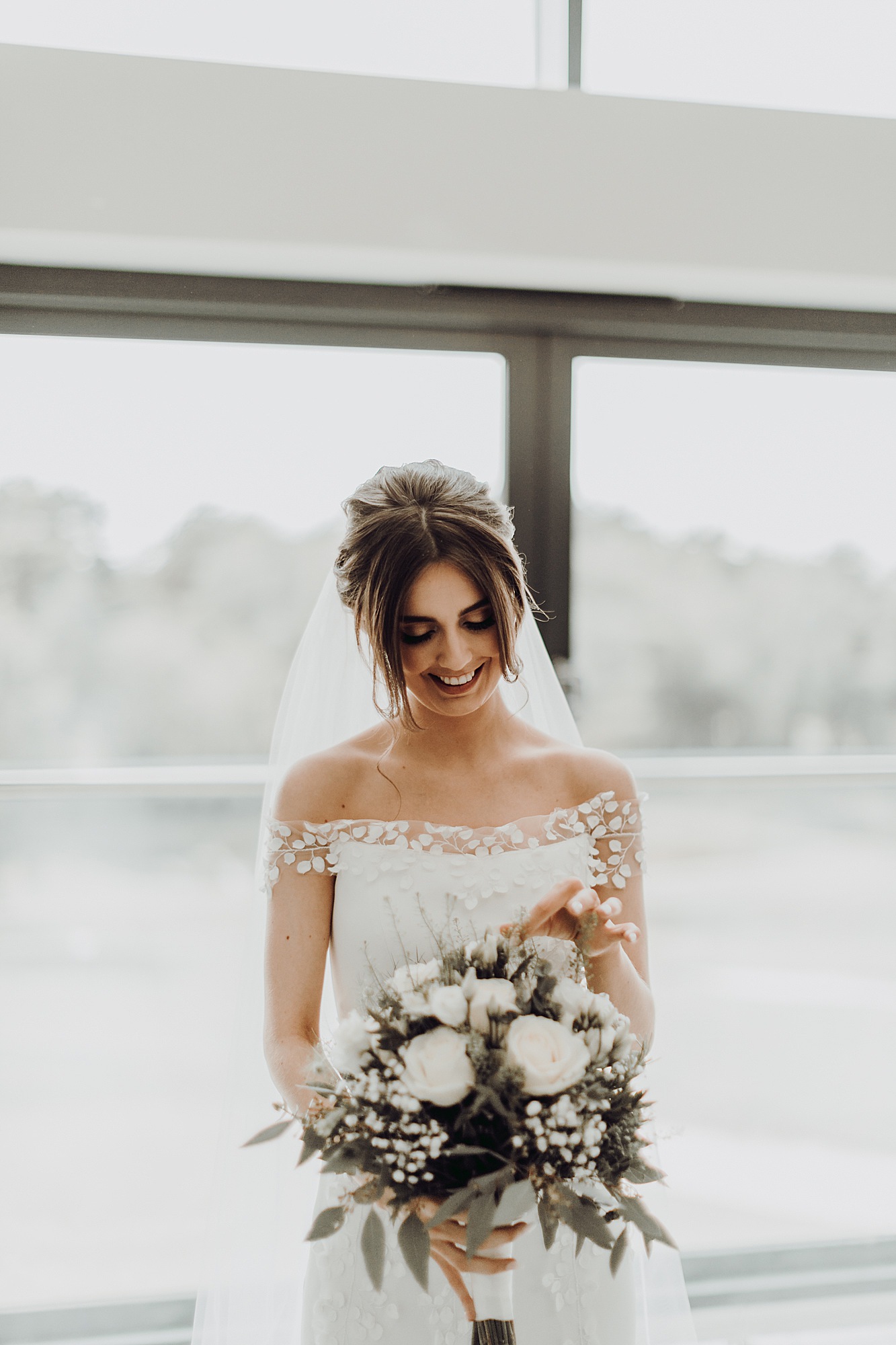 "Within the first year of our relationship, we bought a house, and then on the 21 January 2017, we got engaged at Careys Manor Hotel in the New Forest after a surprise spa weekend away. We then booked our wedding for 1 June 2019, which was (typically) the day of the Champions League Final. Neil is a Liverpool supporter, and we had a TV at the evening ceremony. Luckily they won!"
Neil and his groomsmen looked smart in classic black tie from Next.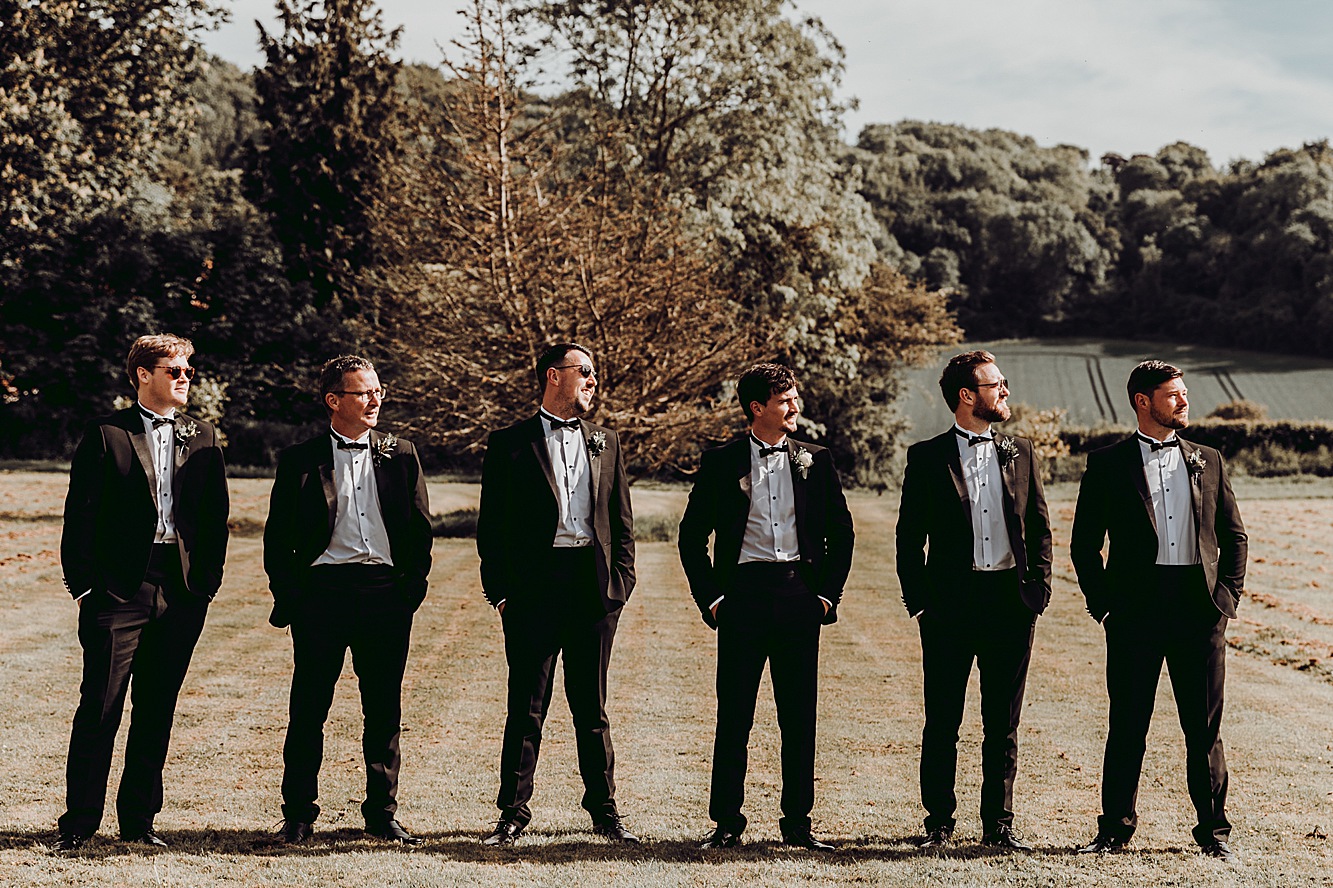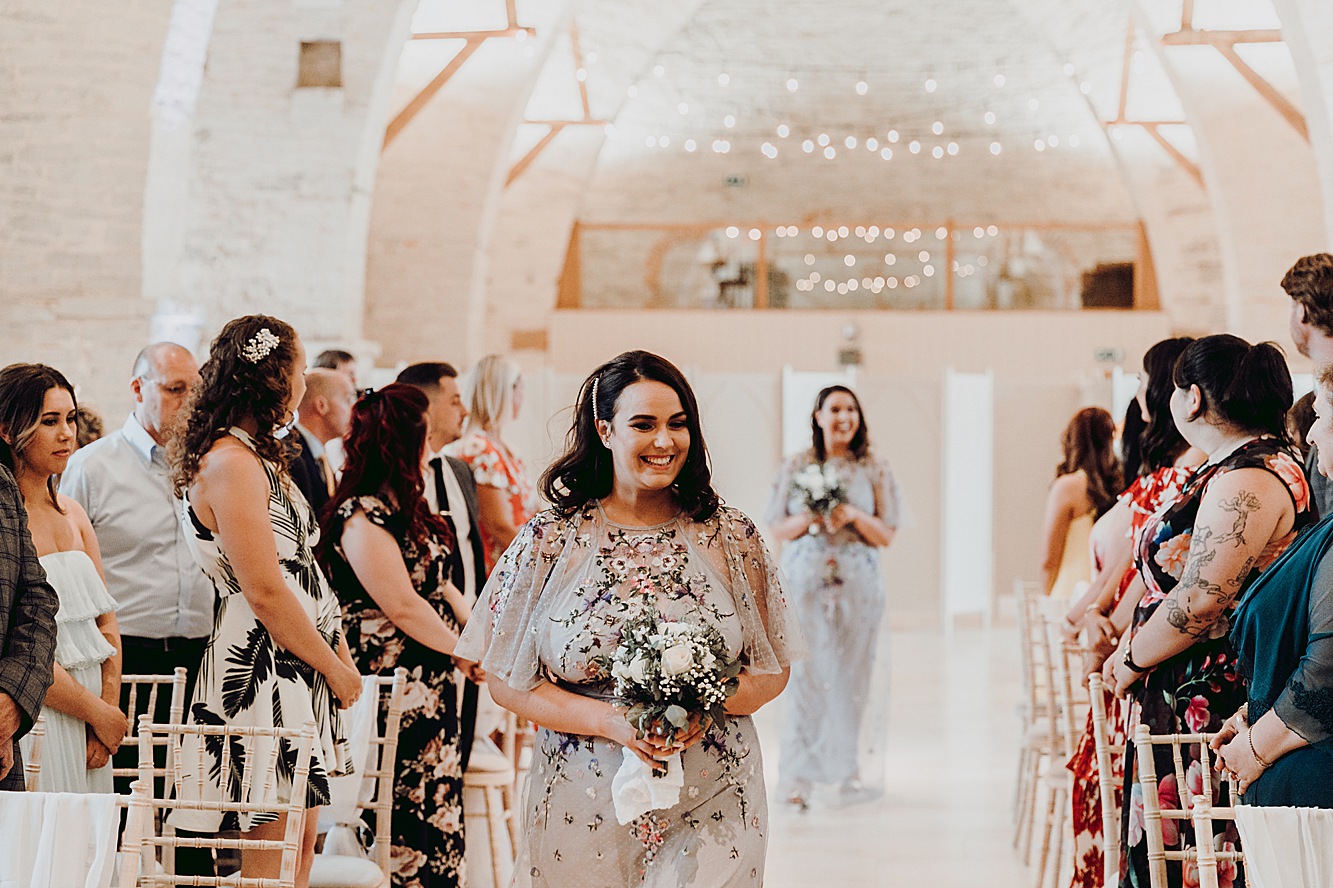 "I loved walking down the aisle, just listening to the music and seeing everyone we both love. It just made me feel completely grateful."
Surrounded by their loved ones, the couple exchanged their vows and gave each other rings. Hannah chose a diamond band to match her engagement ring, and Neil chose a simple tungsten band – both from Ernest Jones.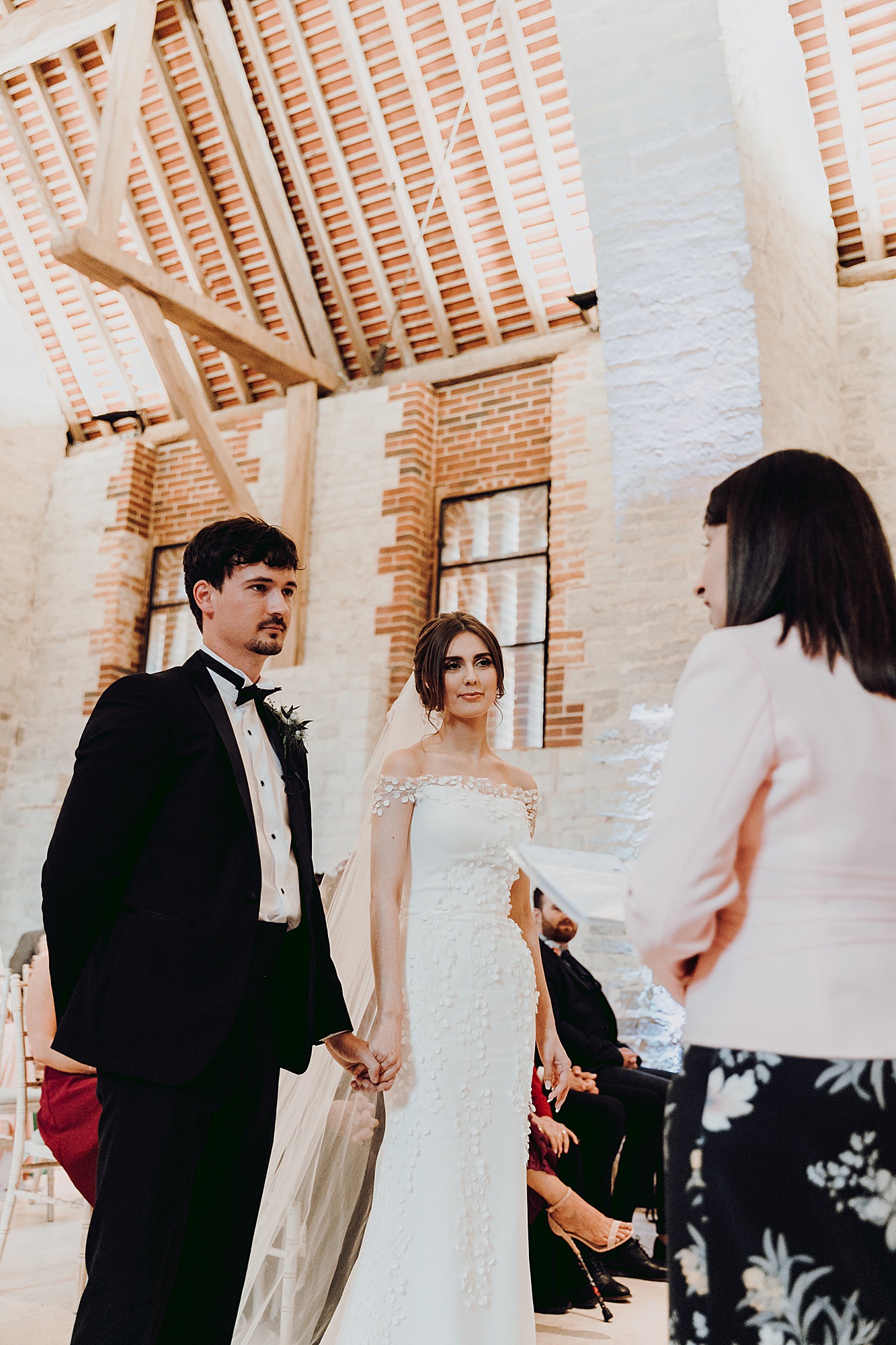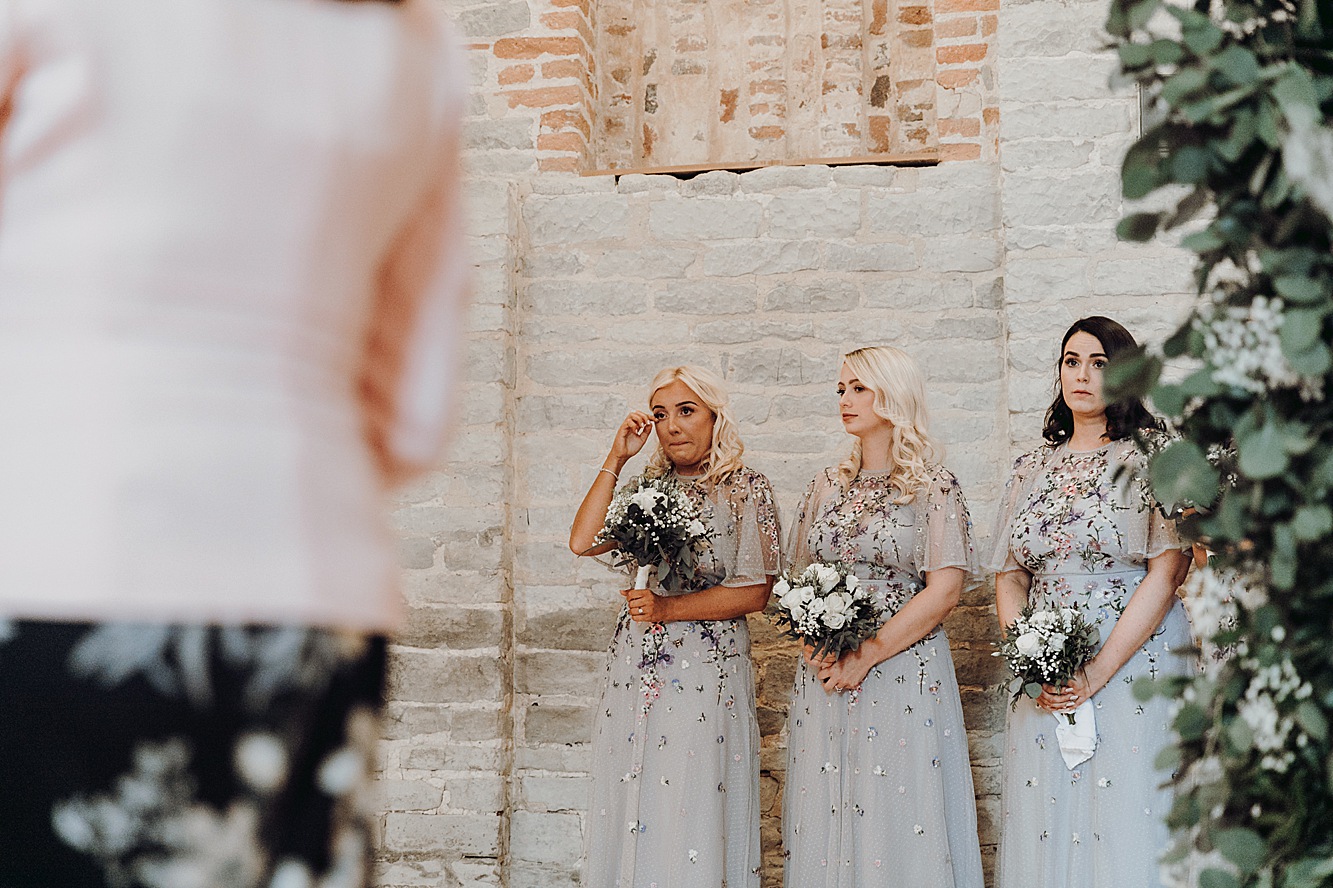 Hannah and Neil's videographers for the day were Press Play, and their photographer was Romy Lawrence. It's great to be able to share Gemma's work for the first time on our pages, and these emotive images are full of soft, natural light.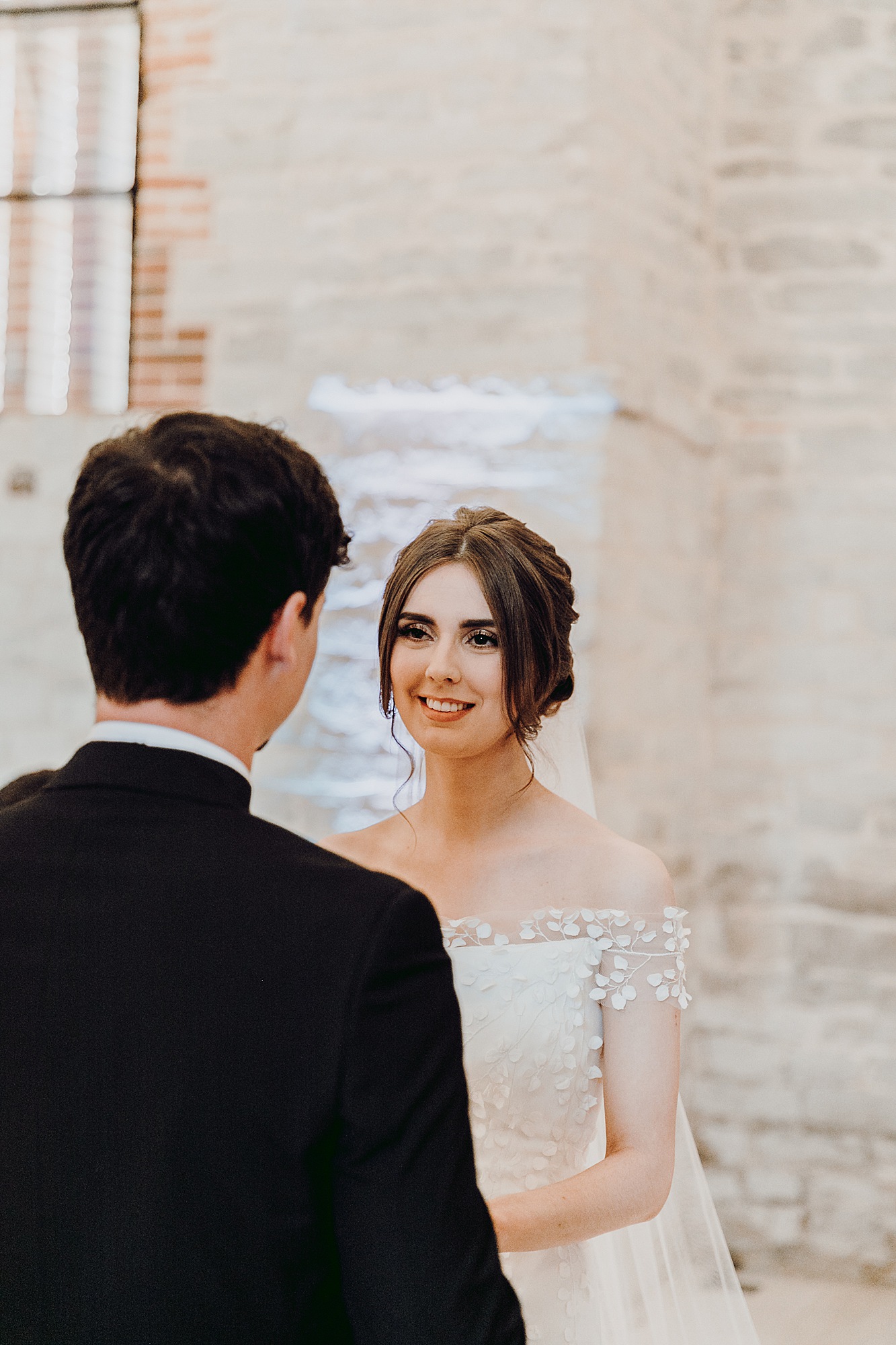 "Honestly, I was speechless at how beautiful the photos were when I first saw them. I never expected to love photos of myself, ever! Neil and I hate our photo being taken, but I cant help but to show them off to people. Gemma made us feel like she'd known us forever; we were so comfortable with her, and she just knew exactly what she wanted out of the day with us."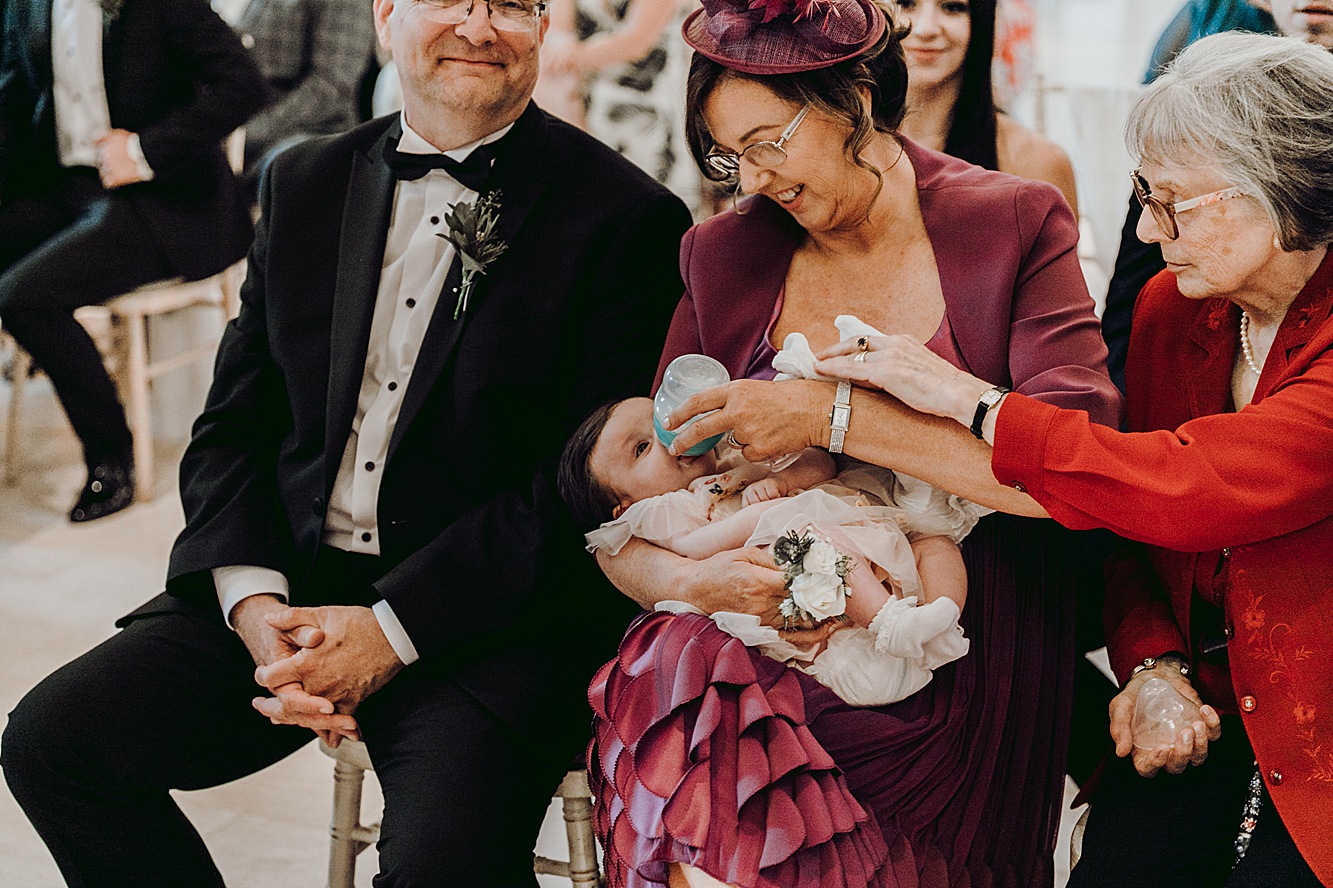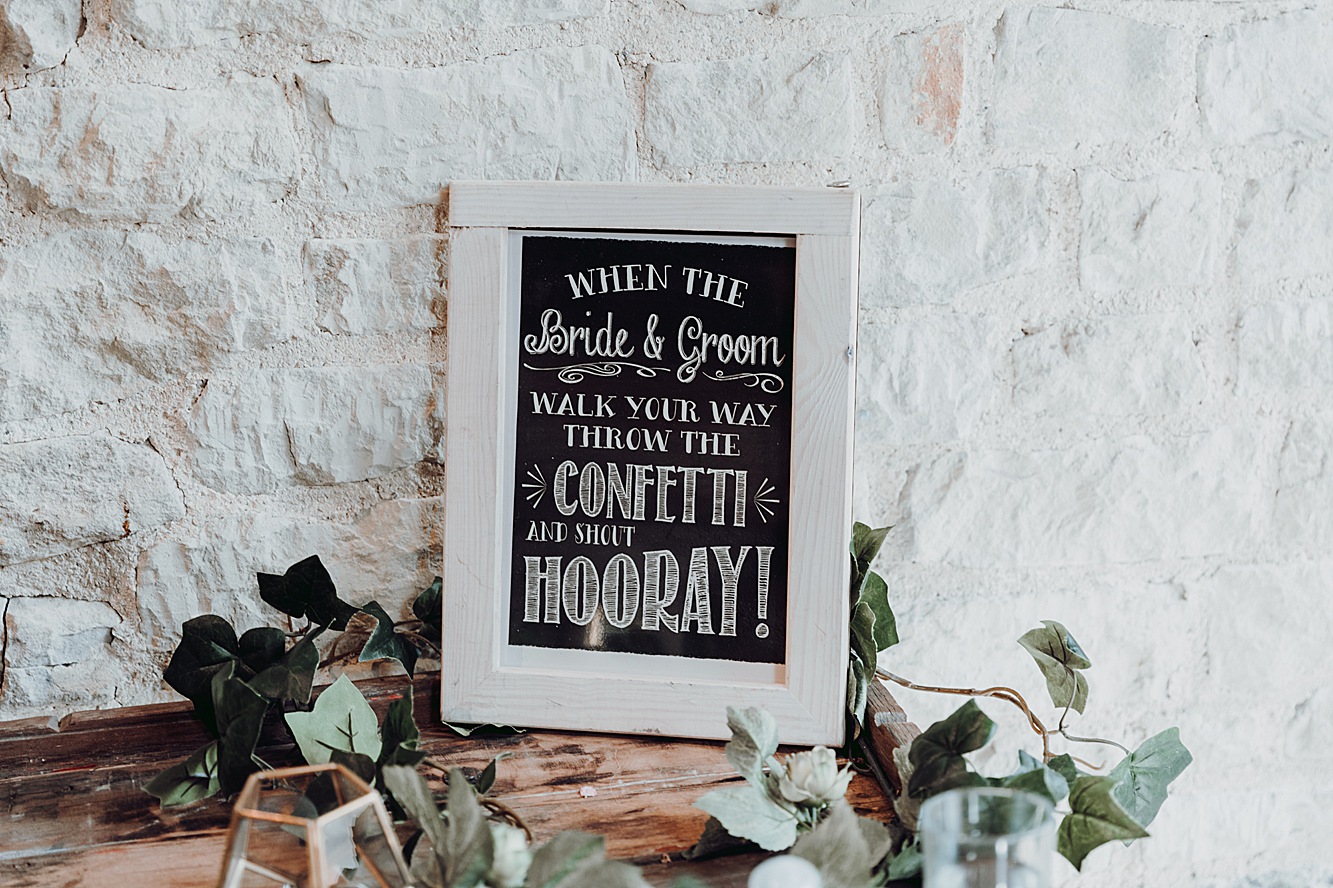 "I am so fussy with photography, and knew the type of style I wanted, and she is perfect and exactly what I was searching for. We were just so lucky for her to be available for us! I will be forever recommending her to people, as much as I want to keep her for myself."
"The whole day was honestly great, and surprisingly going away just the two of us for pictures was my favourite bit – just spending time away from the chaos, just us two."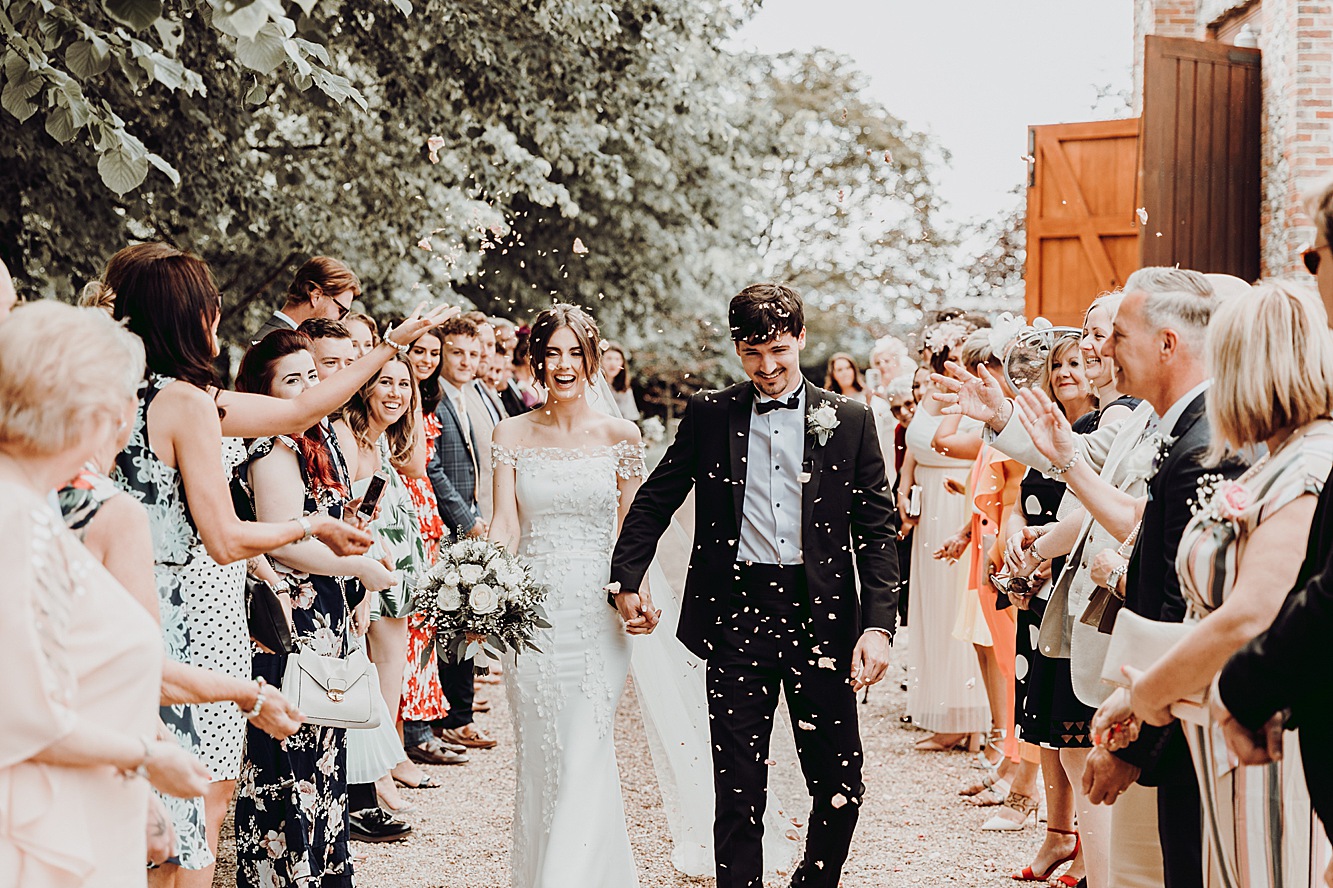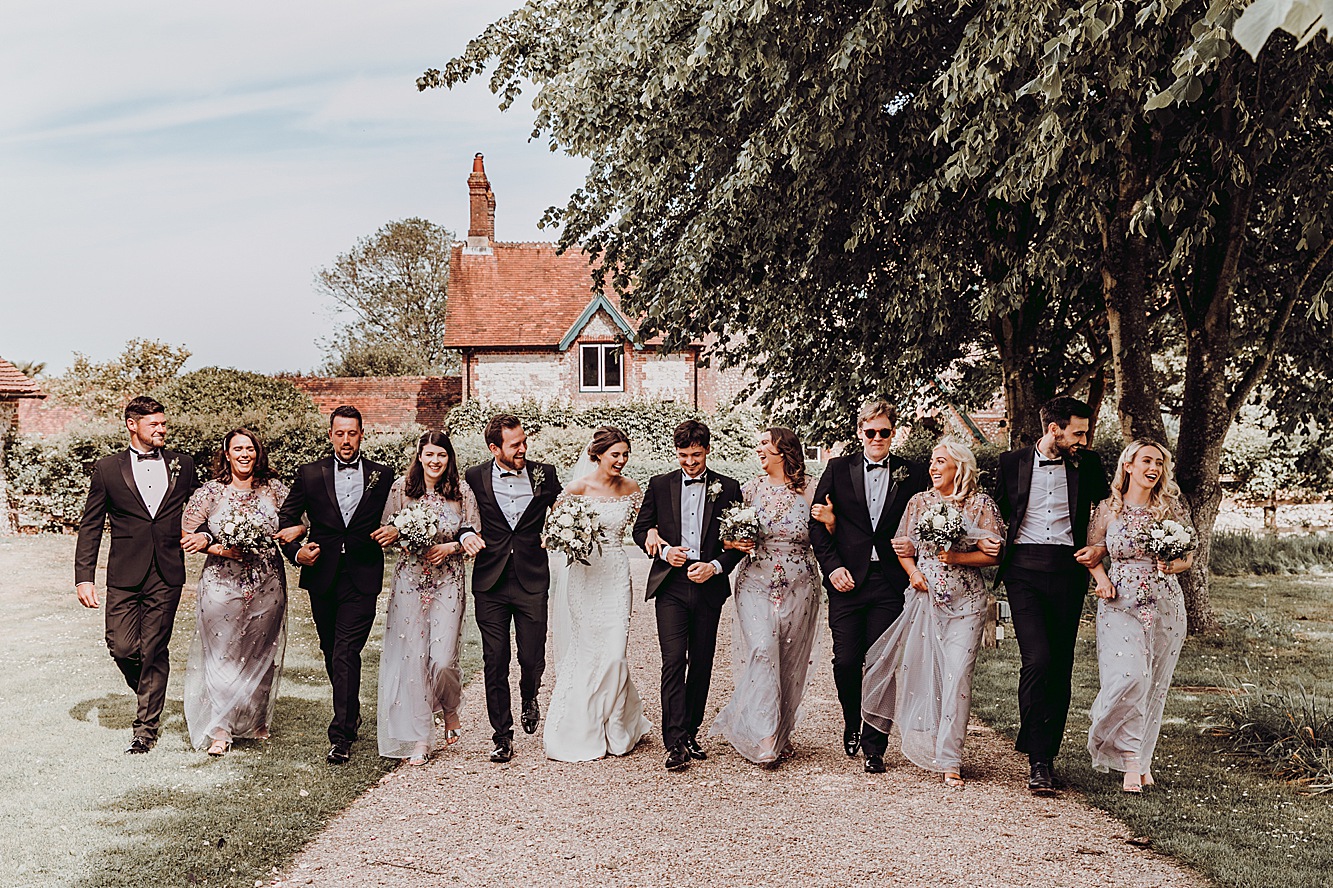 The Tithe Barn is originally medieval, built in a cruciate form, now Grade II listed, and what a magnificent place for a wedding! The soaring, arched ceiling and bright, white washed brick looked heavenly decorated with flowers and greenery, including a spectacular arbour for Hannah and Neil to say their vows beside, created by Catkin & Pussywillow.
"The Tithe Barn was the first venue we looked at, and we didn't look anywhere else after that. We loved the location and all the greenery. We also loved that it's a barn with a traditional church look to it."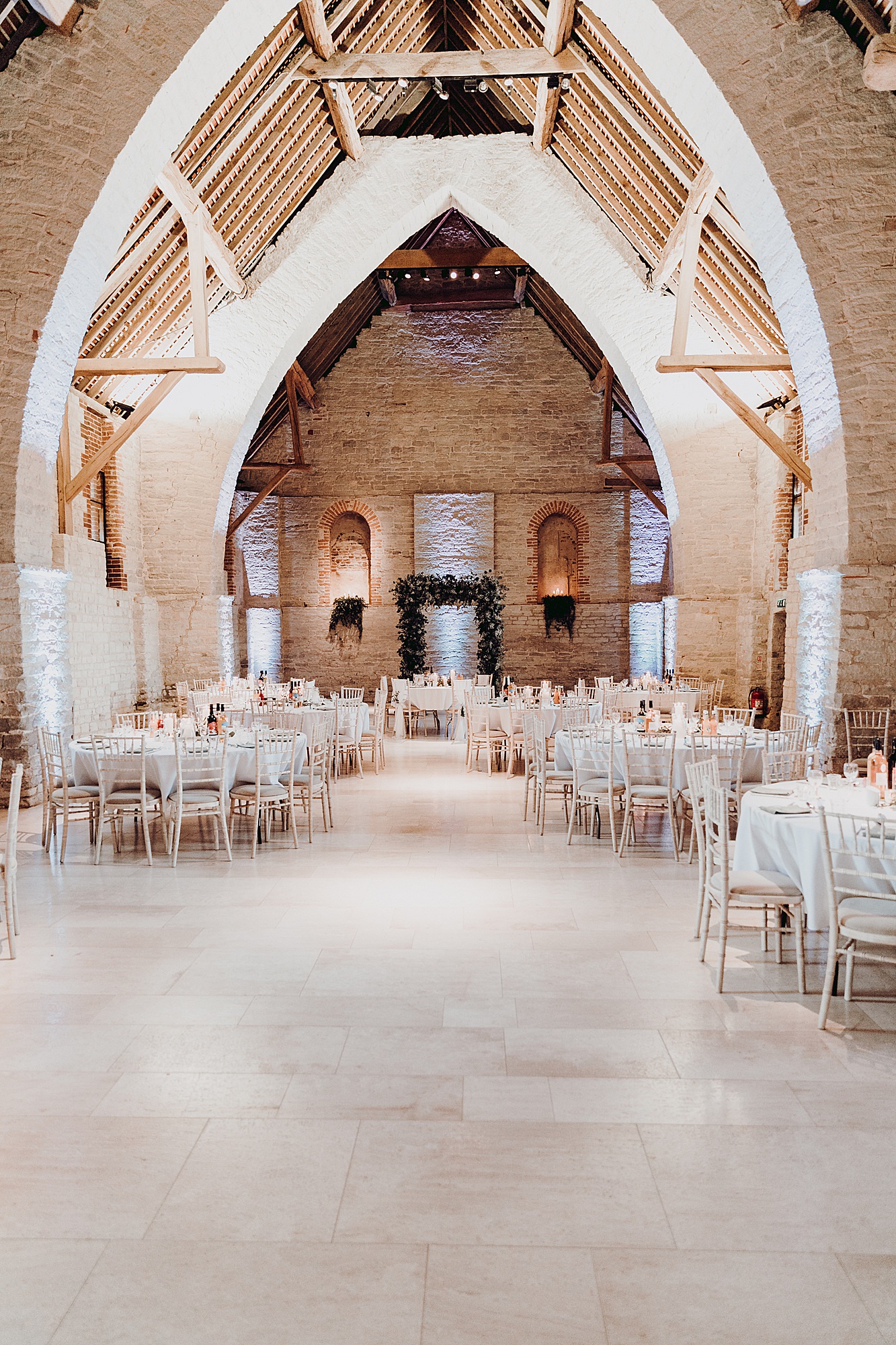 After drinks outside, Hannah, Neil and their guests sat down to a delicious dinner prepared by Wright Choice Catering.
"They were amazing, not only providing the nicest food I have ever had at a wedding, but they also went so out of their way to help us set up for the day. It made it totally relaxing for us, and they did everything they could to make it all perfect."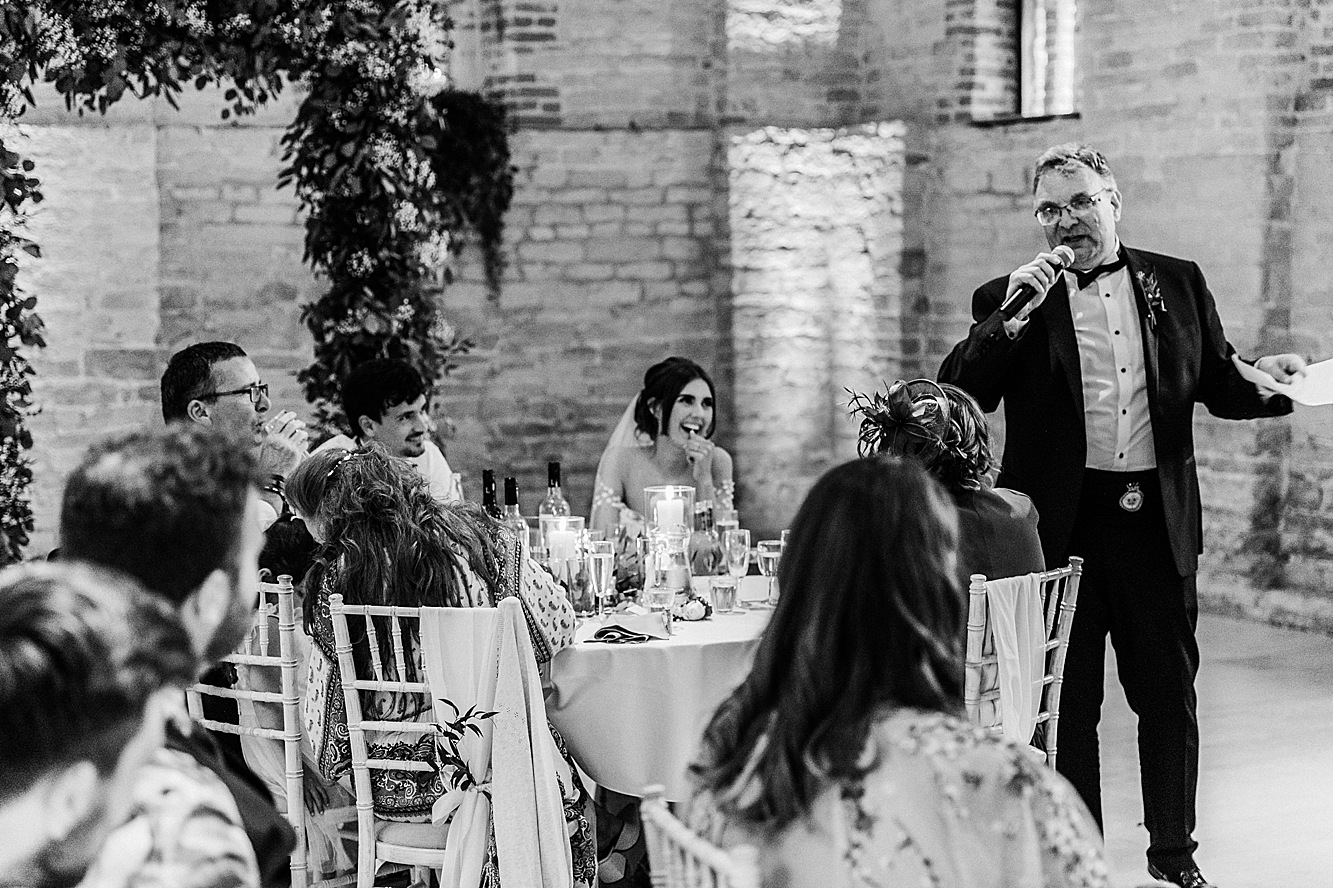 "I always wanted something simple, classy and romantic. I like plainer design, so I wanted to stick with greenery and white throughout venue. Our wedding invitations were acrylic, and we really wanted to stick with the theme throughout the actual wedding day too. Our table plan vinyl was provided by Vinyl Choice, and my sister-in-law helped to make it."
Tables were laid with simple white linens and contrasting grey napkins, with acrylic place settings sourced from Etsy sellers Wedding Lux. Favours were miniature jars of the sweets, Millions.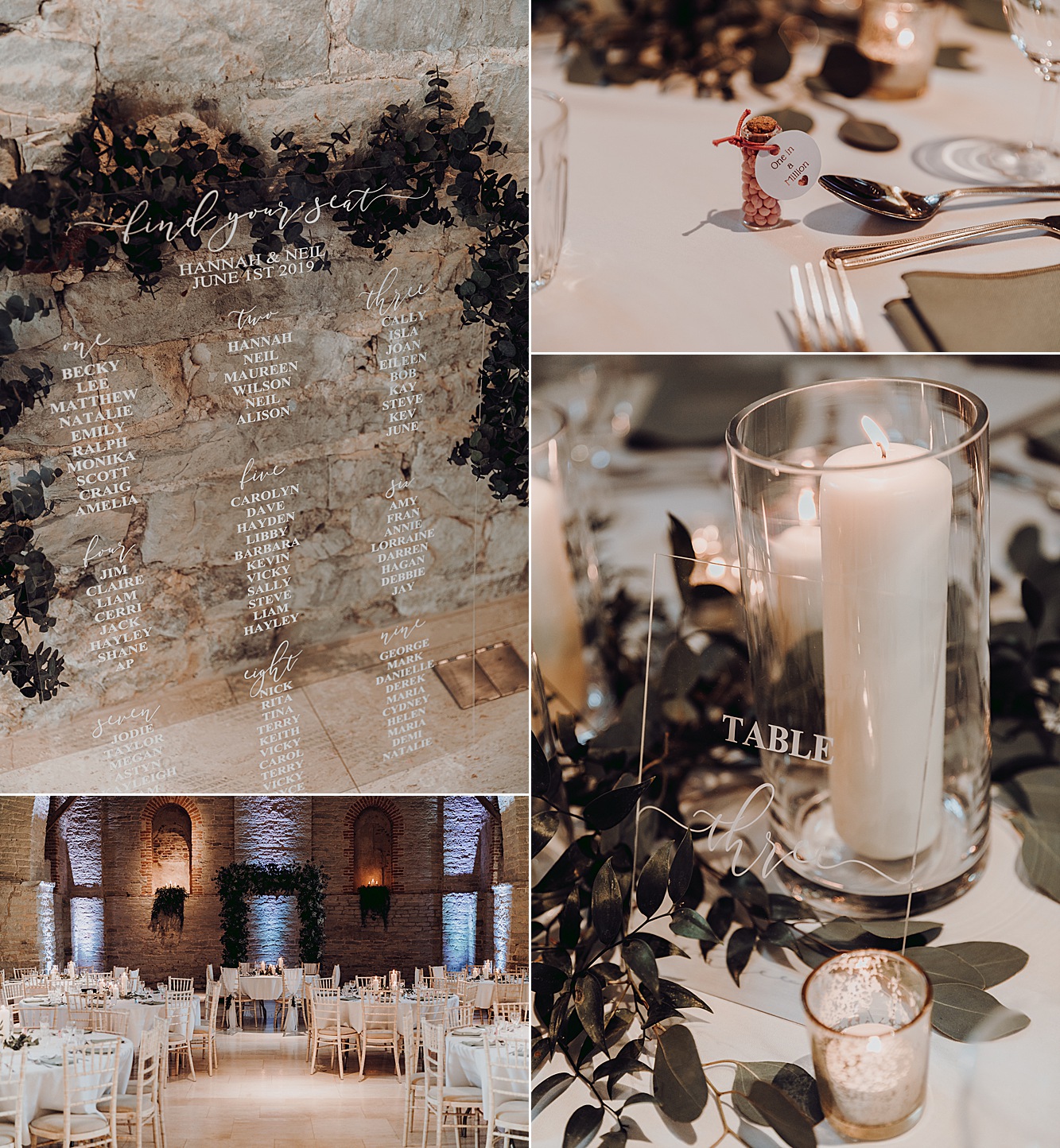 "Our welcome sign and letterbox were made by Natural Wedding Creations on Etsy. They were so lovely, and did the sign and box in such a short amount of time. I couldn't believe how amazing it all turned out, and it was all handmade."
Candles glowed from alcoves within the barn walls, and festoon lights were strung from the ceiling beams. The tables were decorated with hurricane jars and fresh greenery by Catkin & Pussywillow.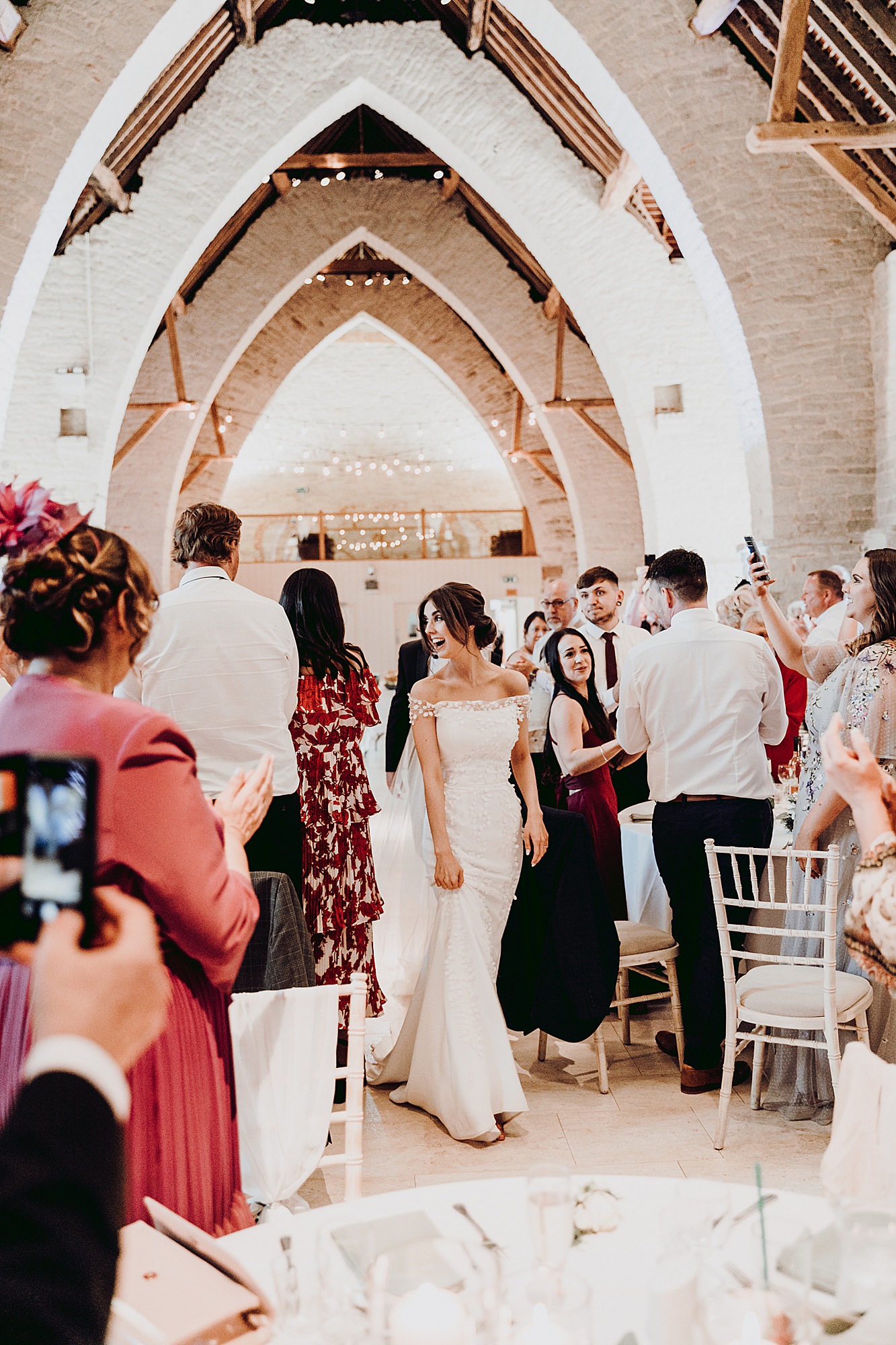 "They really made everything perfect for us. I only visited their shop once, and Andrea took my vision of simple, romantic greenery, and honestly brought the whole wedding together. She even went out of her way to get the jars and candles for our centrepieces, too. It was honestly a massive weight off our shoulders."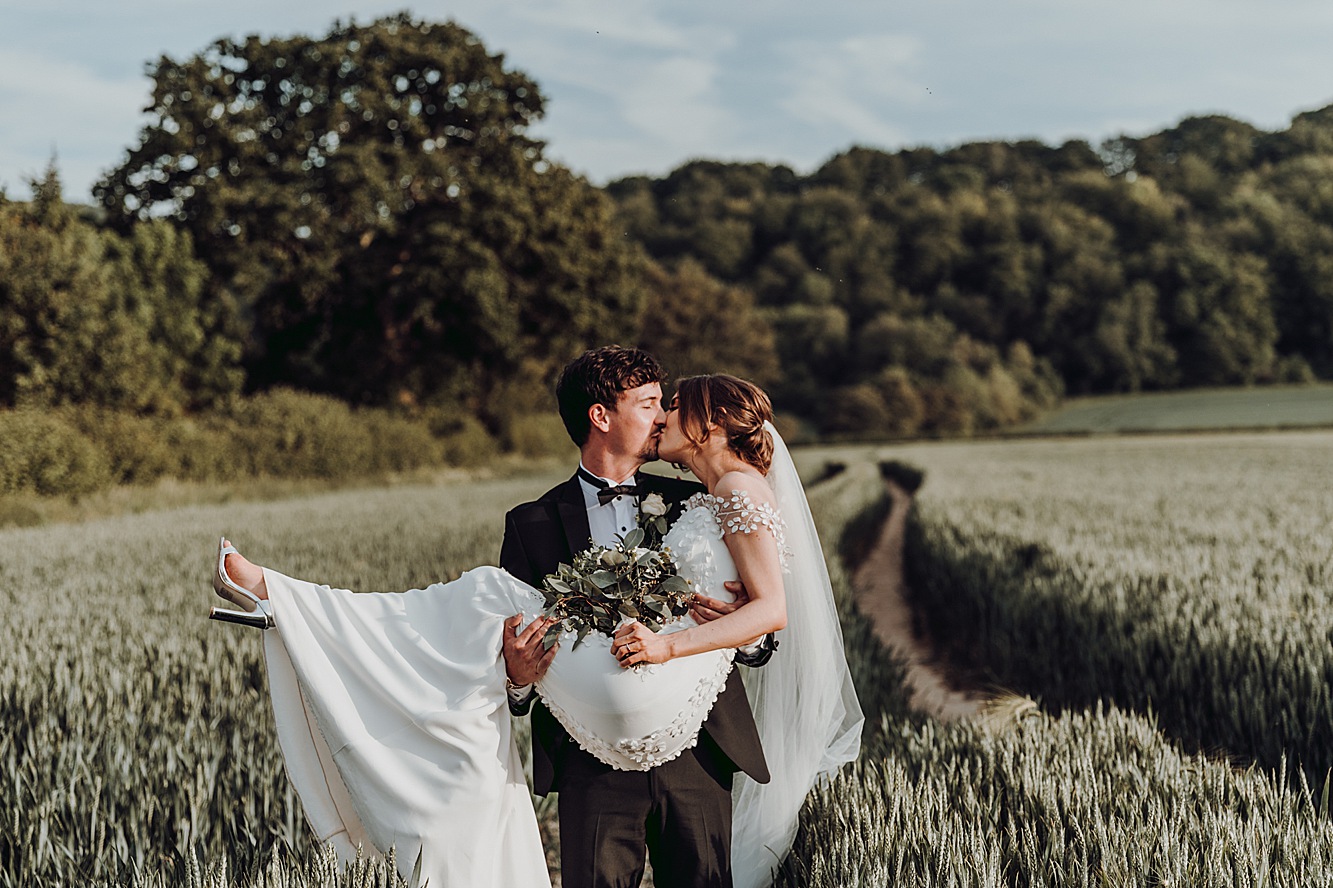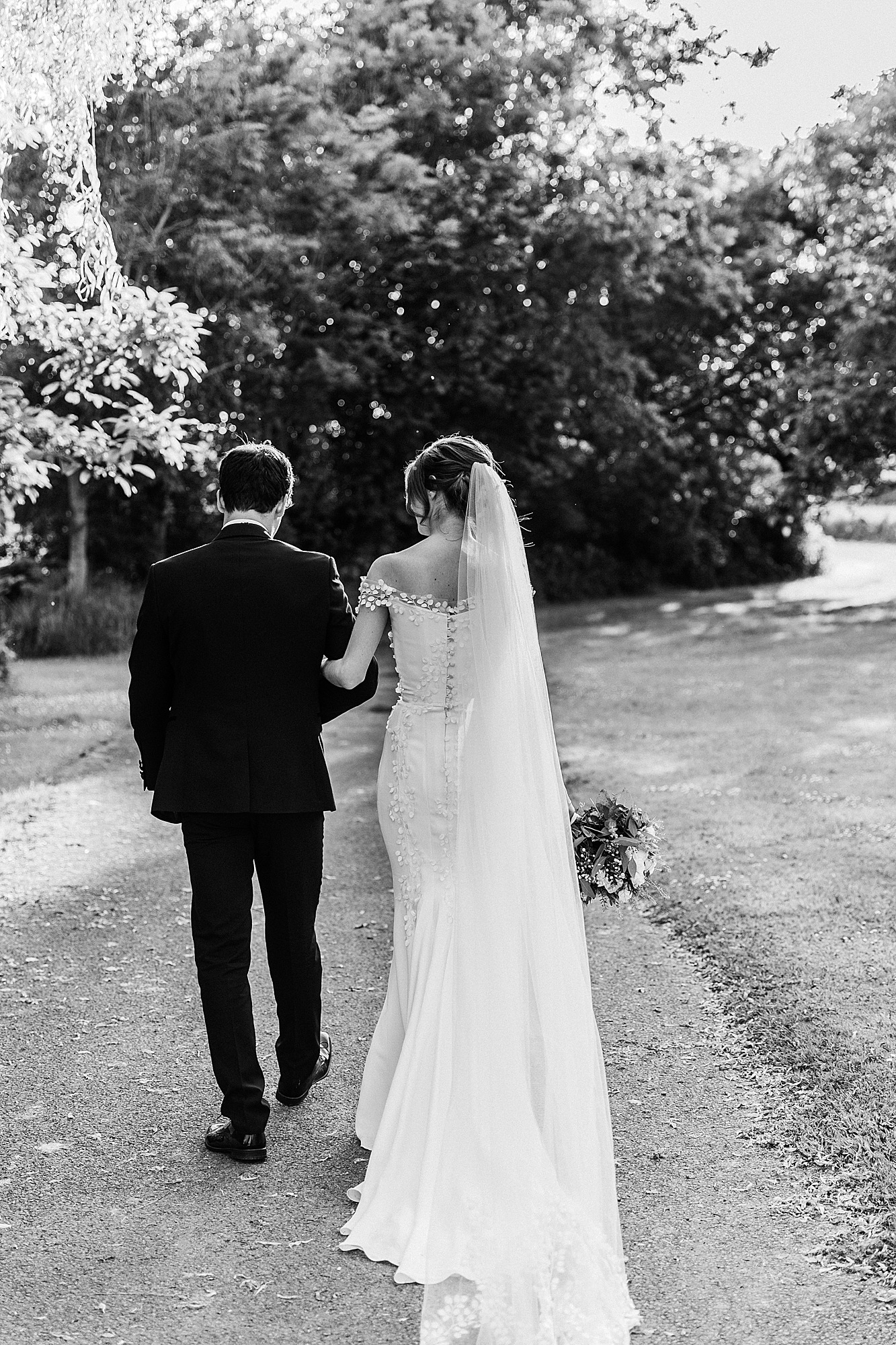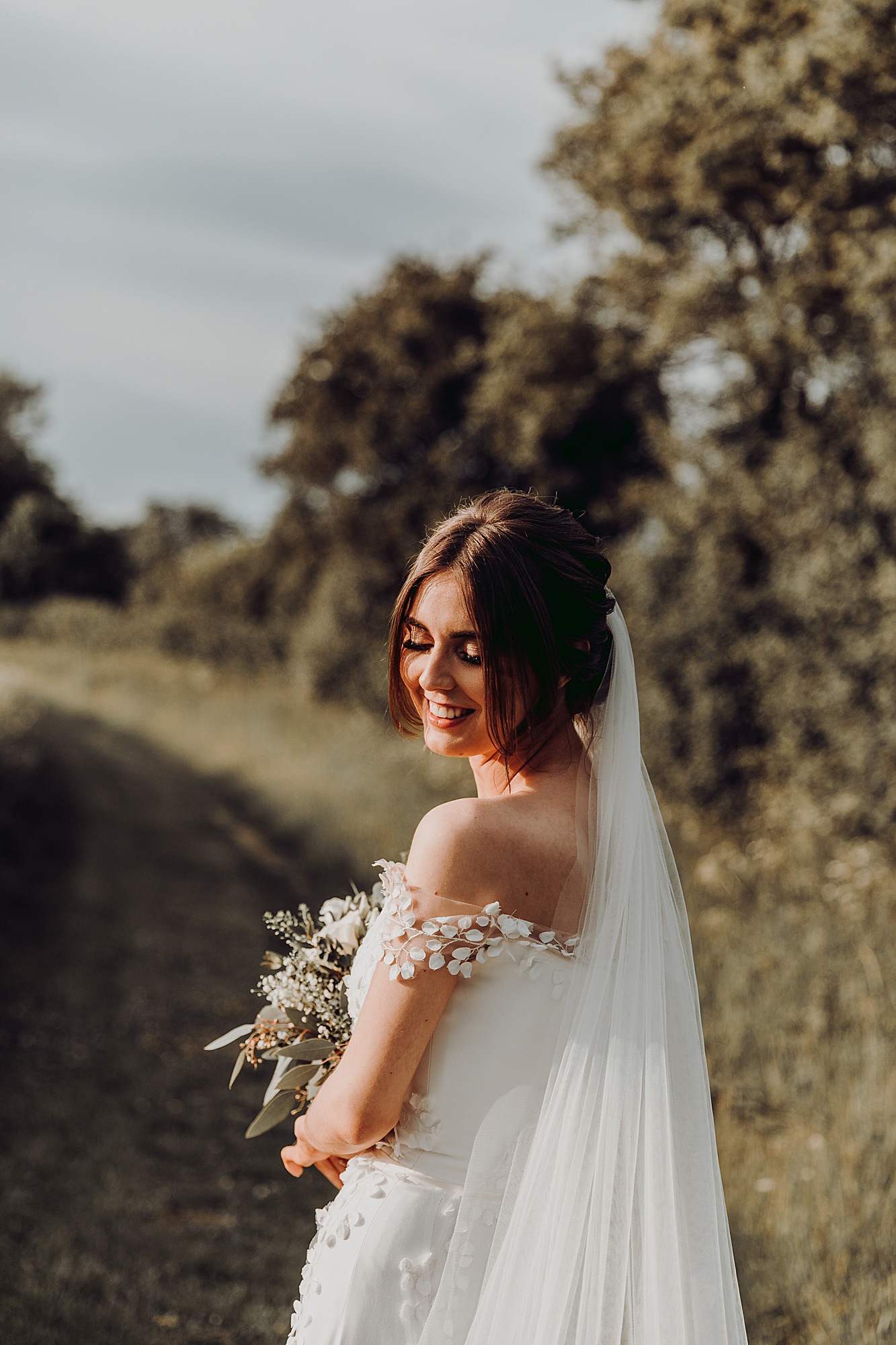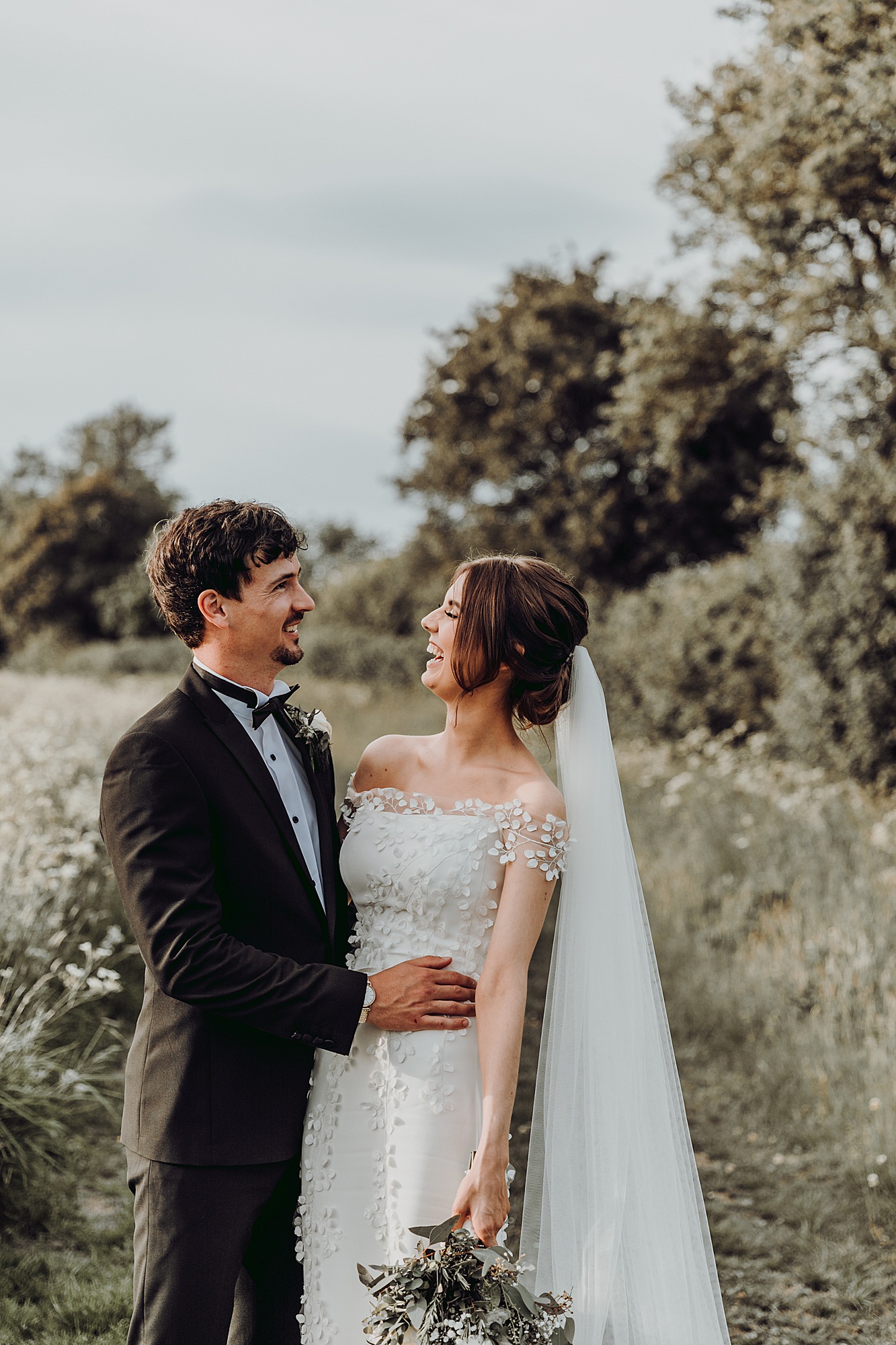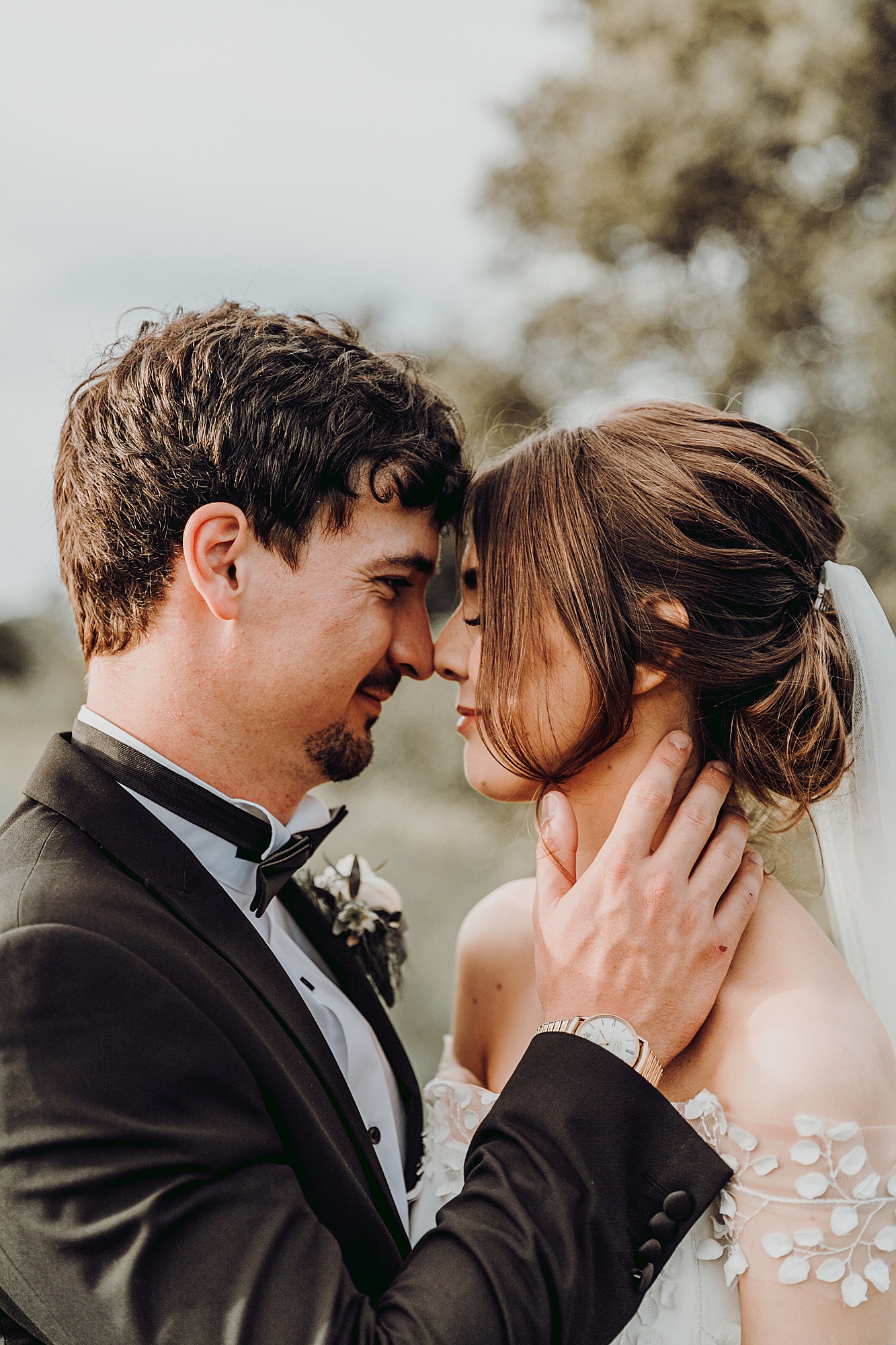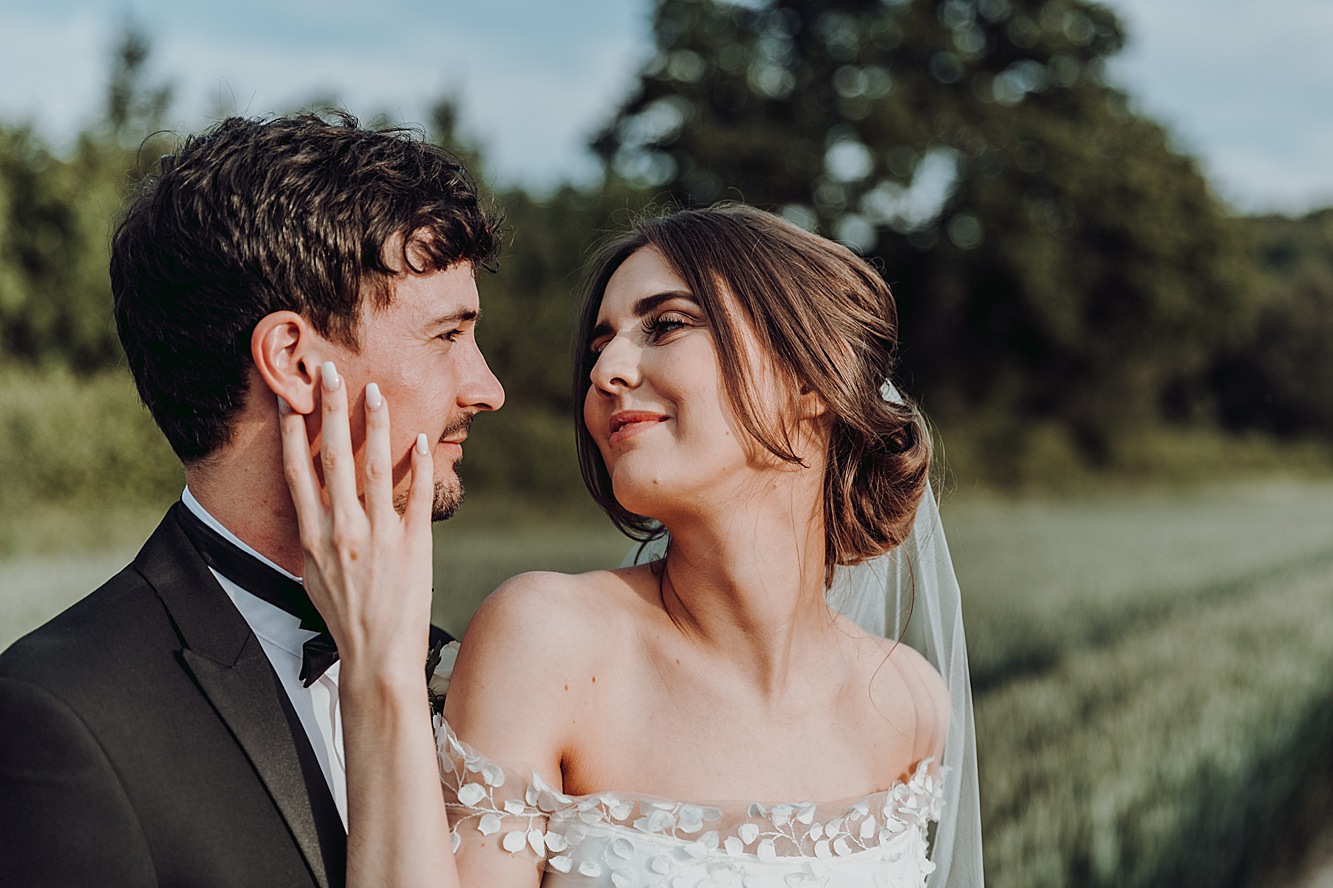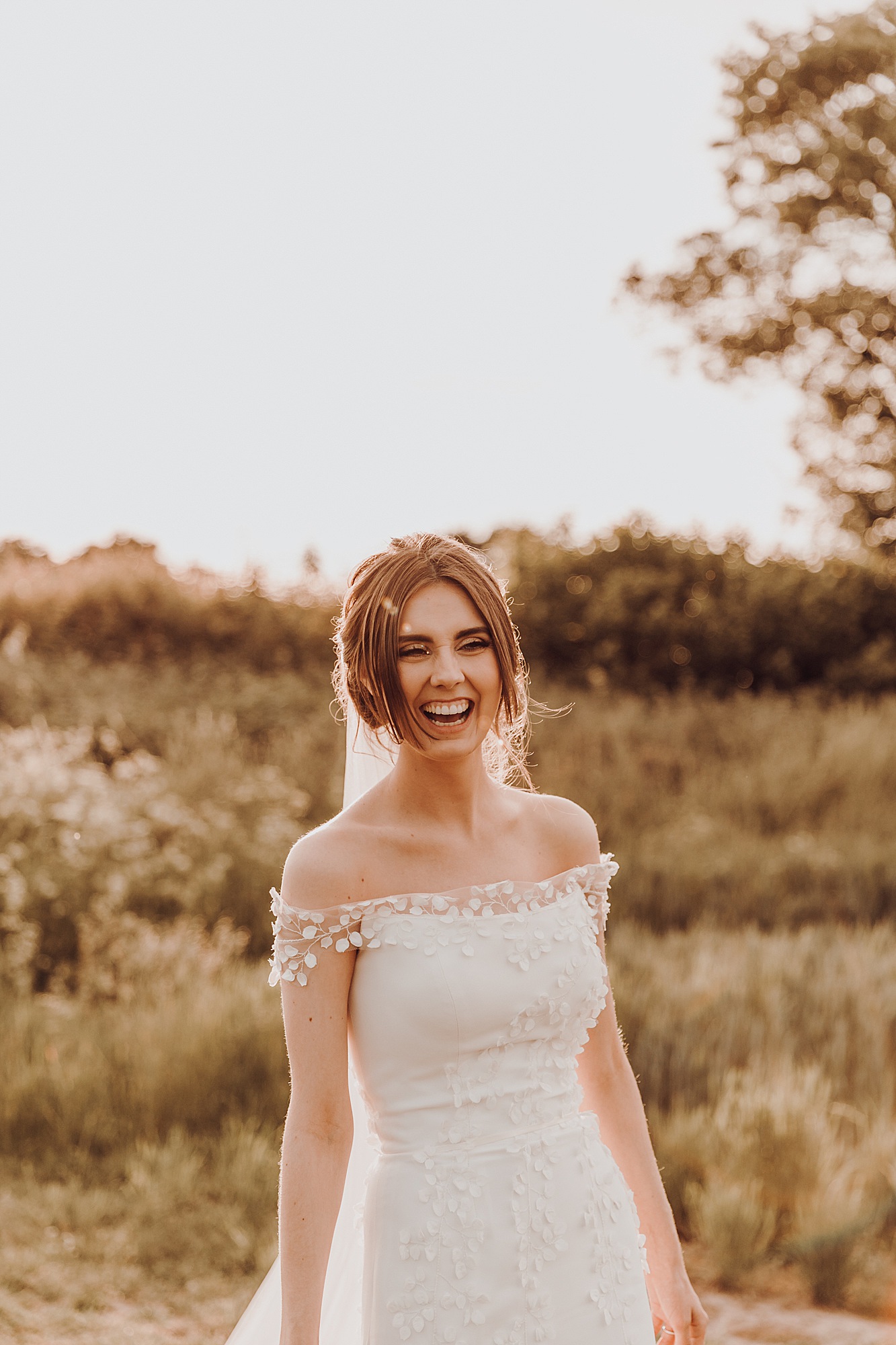 The couple's gorgeous semi-naked cake, with tiers of Victoria sponge and lemon and prosecco, was made by Let Them Eat Cakes.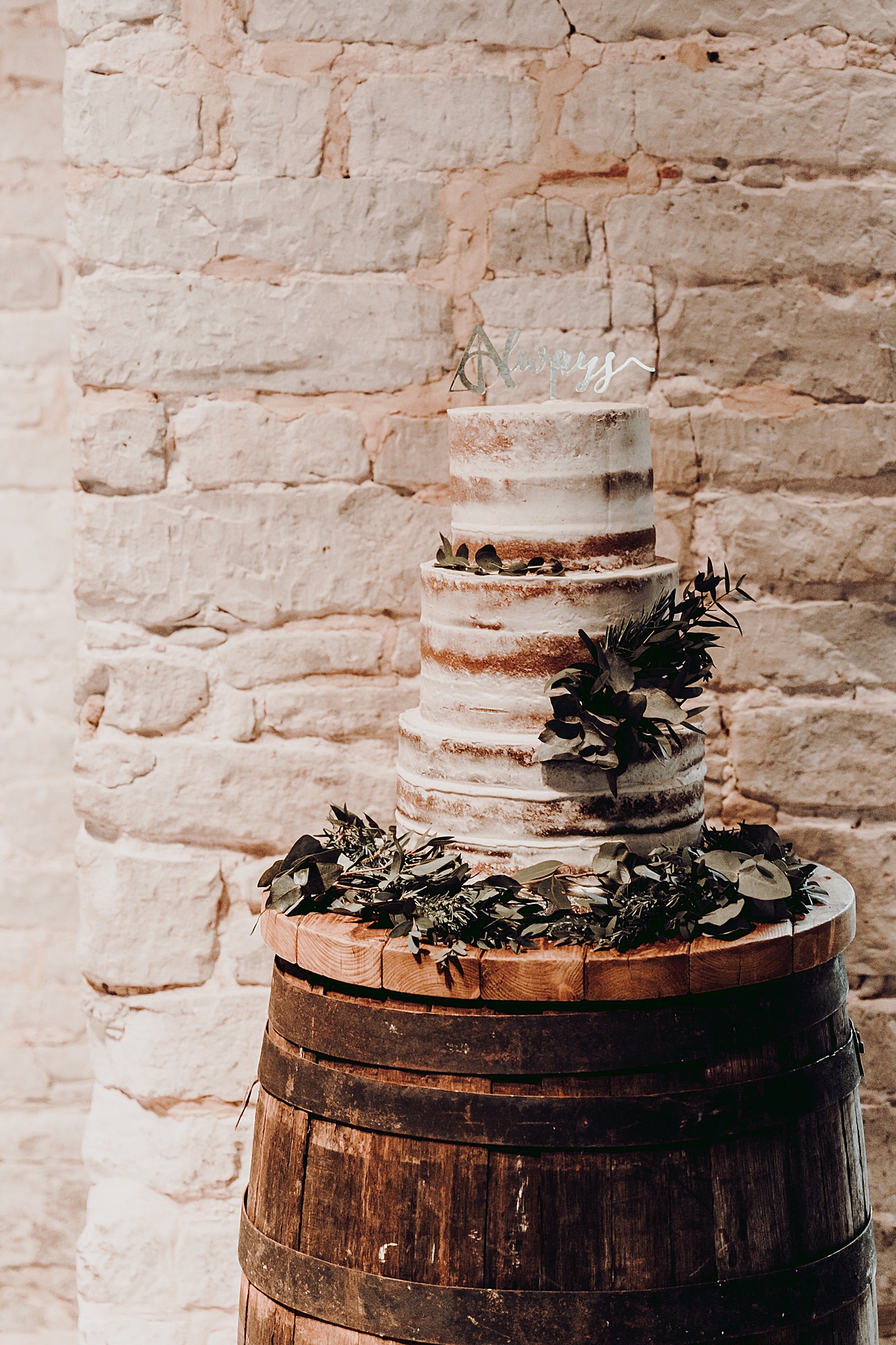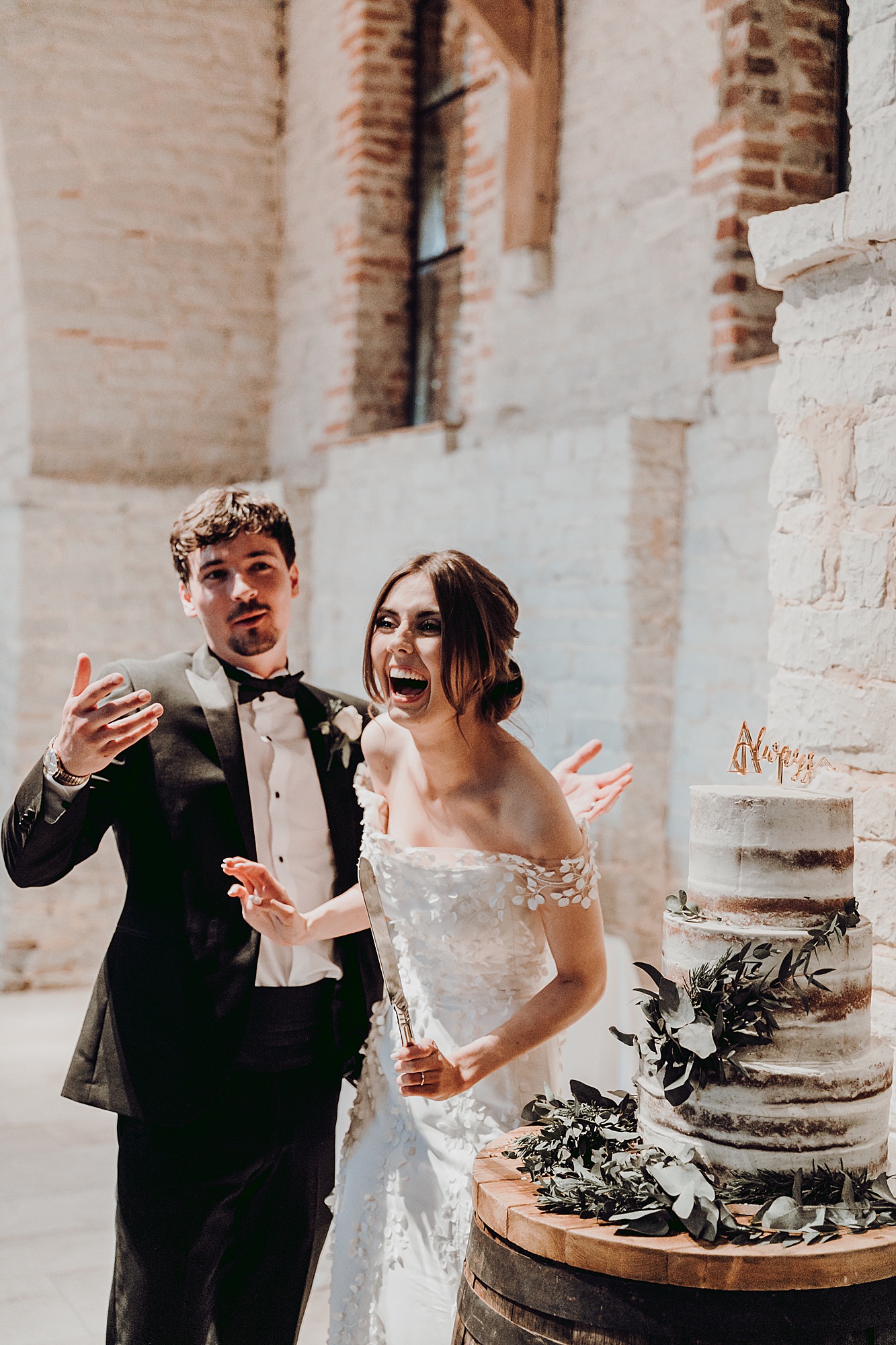 "Our entertainment was provided by All Parties and Events. Our DJ was Carl Hirst, he was great! Kept everyone entertained throughout the day, did all the lighting, and he also provided us with a TV for the Champions League final match that we had showing. From the same company also, we had a photobooth, which was honestly amazing!"
"Our first dance was to Ronan Keating – When You Say Nothing At All. We have always loved this song,and it's from one of my favourite movies, Notting Hill. Neil loves to try and sing like Ronan!"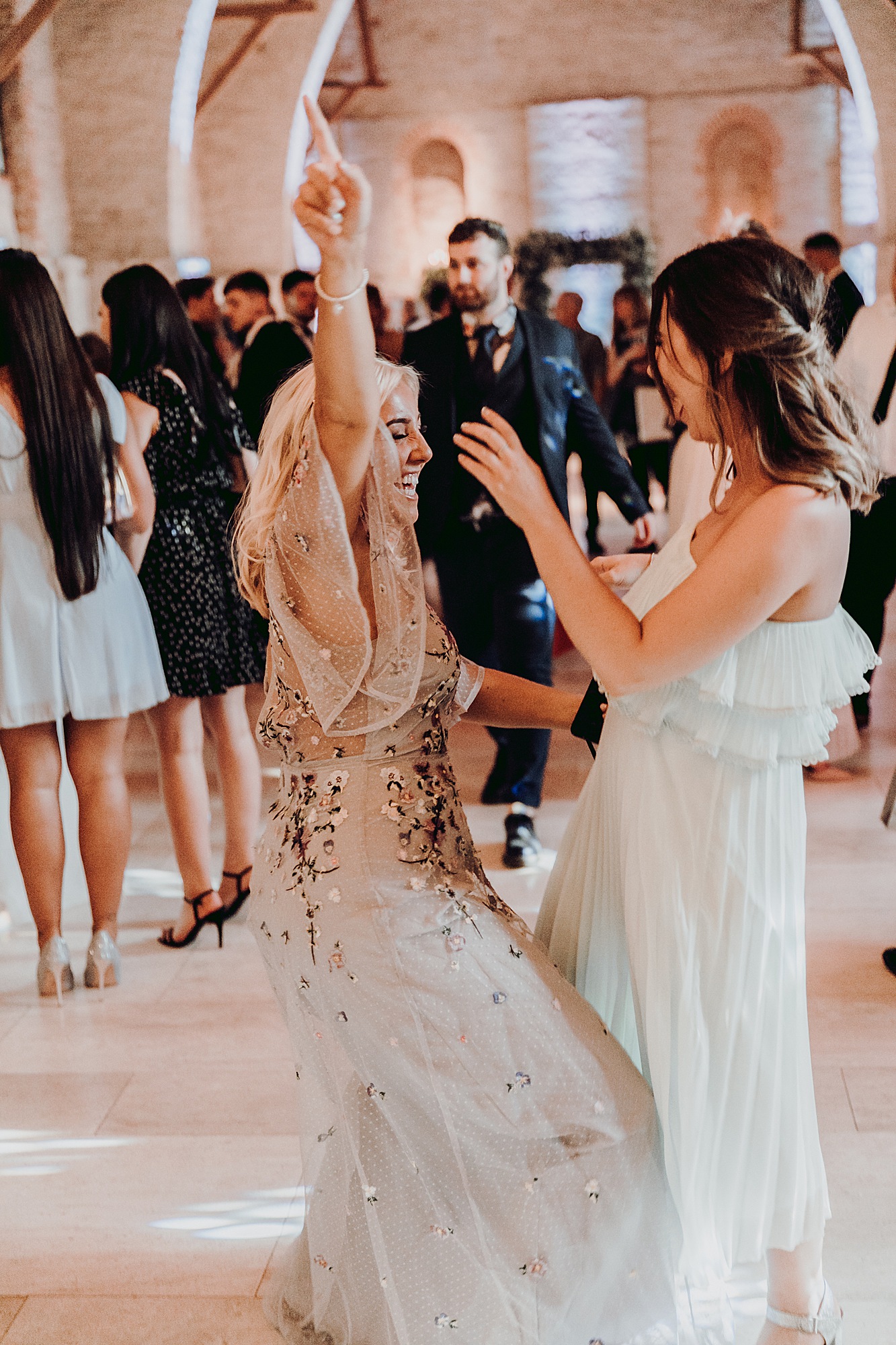 Words of Wedded Wisdom
"I'm a perfectionist. I needed everything to be the way that I pictured, but honestly when the day came around and certain things didn't go our way, I truly didn't care."
"The little things are so little you forget about it completely on the day, so don't stress and enjoy every moment, as it really does all happen in a blink of an eye."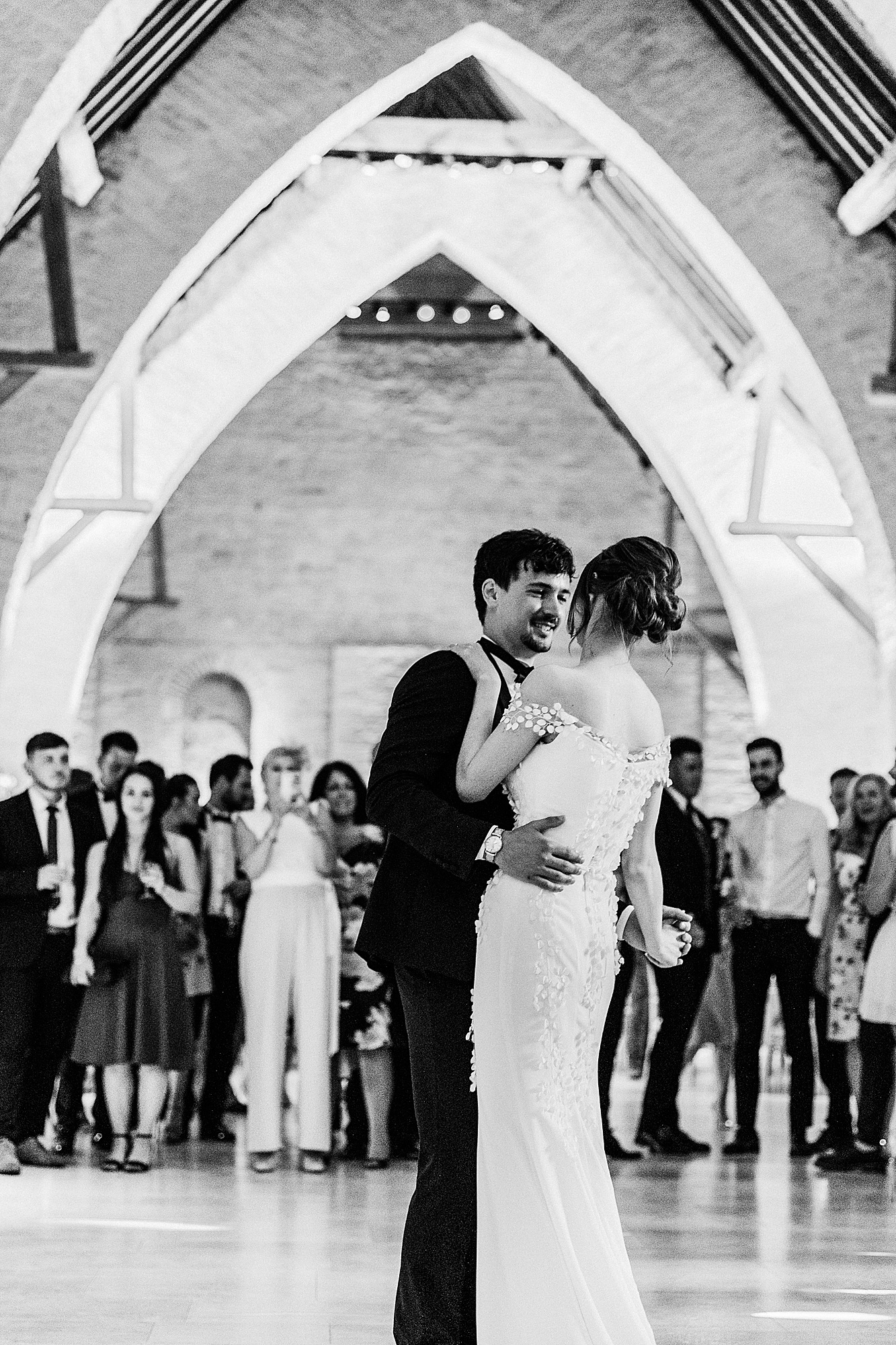 Hannah and Neil, sending you all the very best wishes and congratulations, and of course, huge thanks for sharing your lovely day with us. Hannah, what a dream your dress was! Many thanks to Gemma of Romy Lawrence Photography for these exquisitely evocative images, too.
Until next time.
With love,
Laura