I have the loveliest treat for you today and especially for those of you who are fans of Channel 4's excellent 'Escape To The Chateau' series – the latest series of which by the way, airs this very evening.
Sports Therapist Ella and business owner Liz tied the knot on 10th September this year at the beautiful Chateau de la Motte Husson, a once crumbling relic of 19th century French wealth, now lovingly restored by their owners, Dick and Angel. They were joined by a host of loving friends and family and their gorgeous baby son Reef. Ella, in the Grace Loves Lace dress, shares the couple's wedding day memories…
"We are both very pared back and we're happy to go with the flow when it came to our wedding. We had seen a couple of weddings that Angel had done on TV and we liked her style – so went with that! Angel's attention to detail is amazing."
Images by The Springles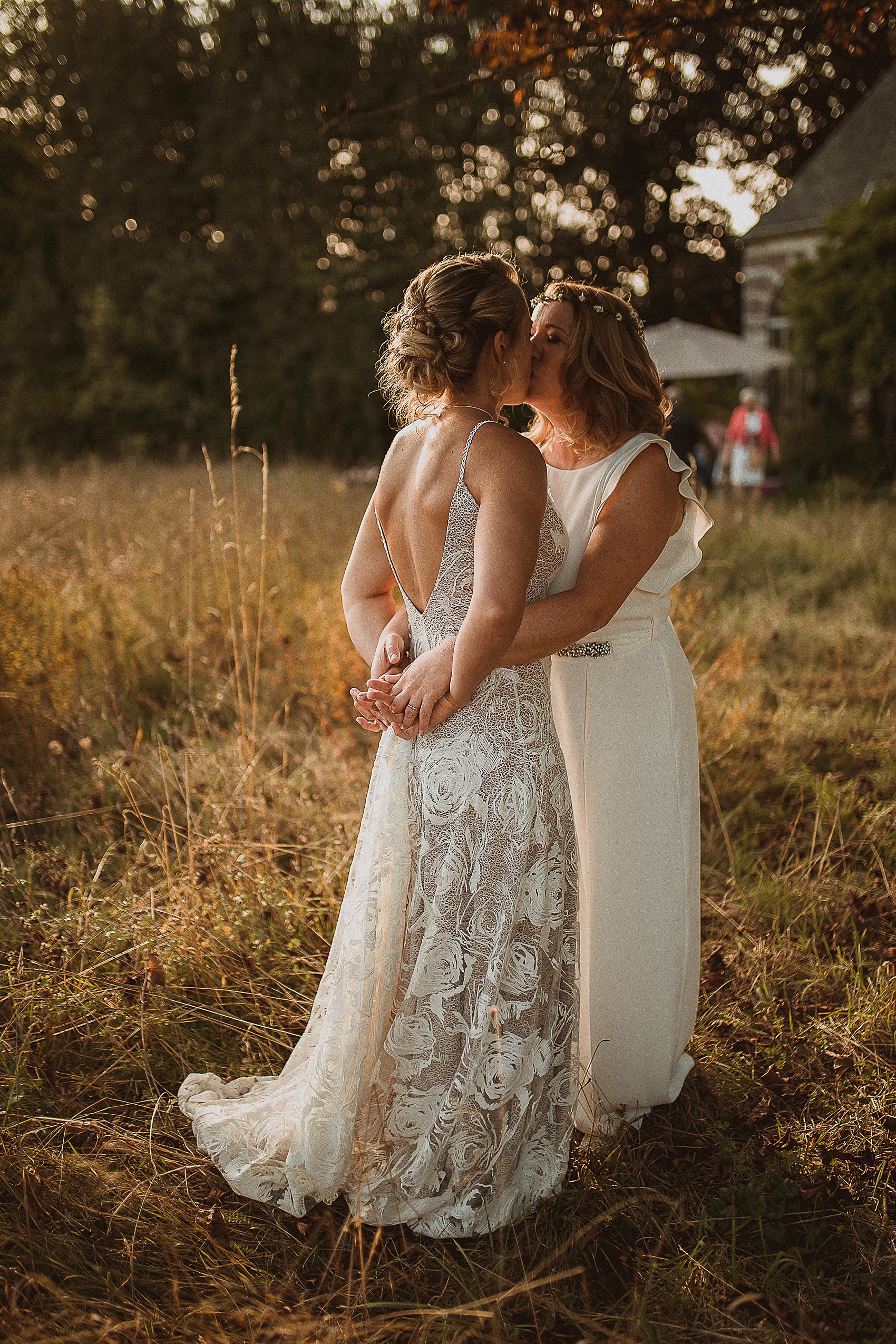 "Liz and I met back in 2015 when I was back from New Zealand one year. We had two dates and then unfortunately, I was heading back hone to New Zealand, which really sucked because there was something about this girl! Liz had planned a trip to Fiji – and I suggested she 'popped' to New Zealand on her way."
"She declined, but did invite me to come visit her in Fiji, and I jumped at the invite.  So date number three was a week together on an idyllic island in the middle of the Pacific Ocean (we were both bricking ourselves about this, having only had two dates by this point!). I left Fiji in love – knowing this was the girl I wanted to spend the rest of my life with."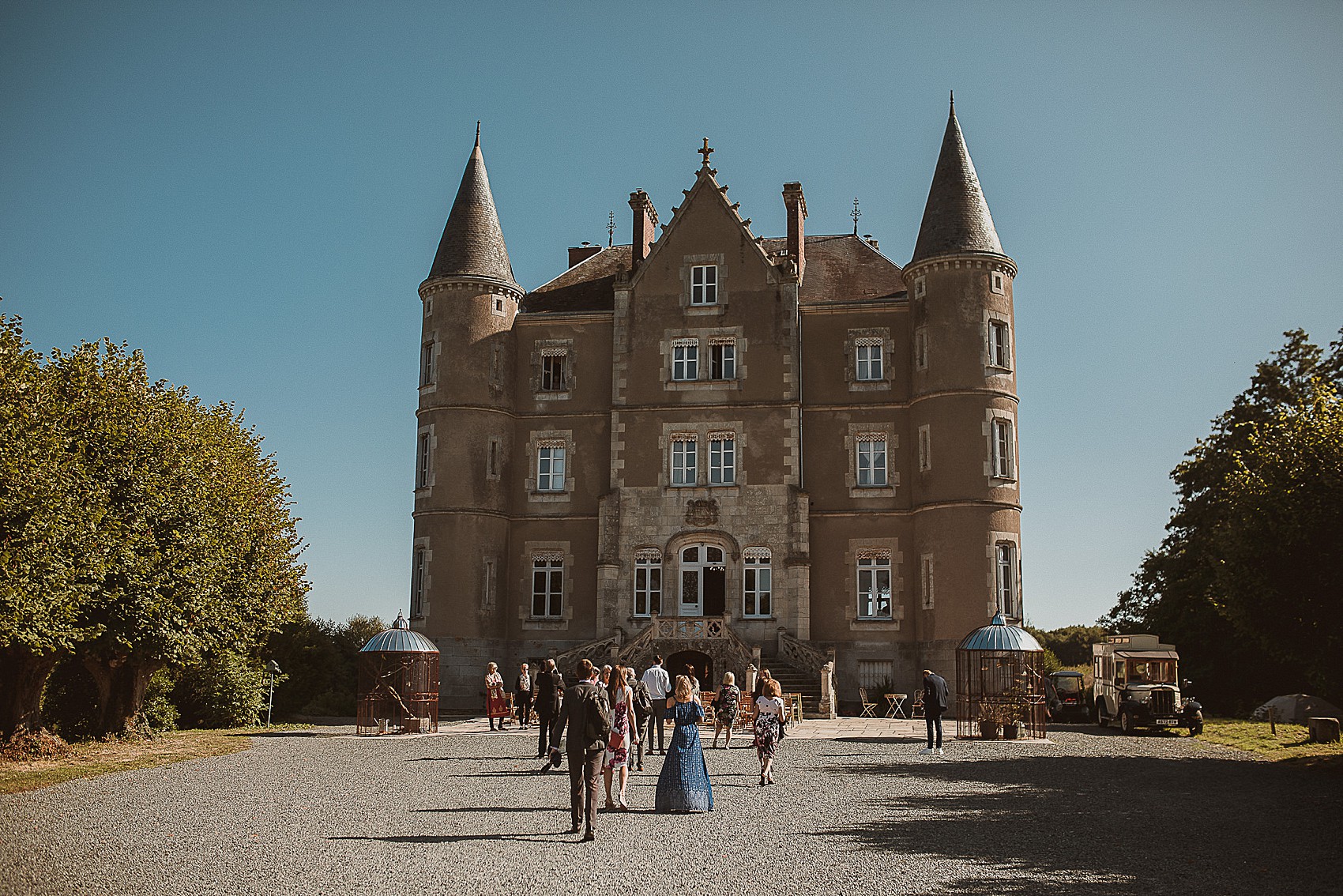 "The next three months sucked; we spent a silly amount of hours on Facetime and the time difference was rubbish. I returned to the UK for Christmas and once again, we had such an amazing time together."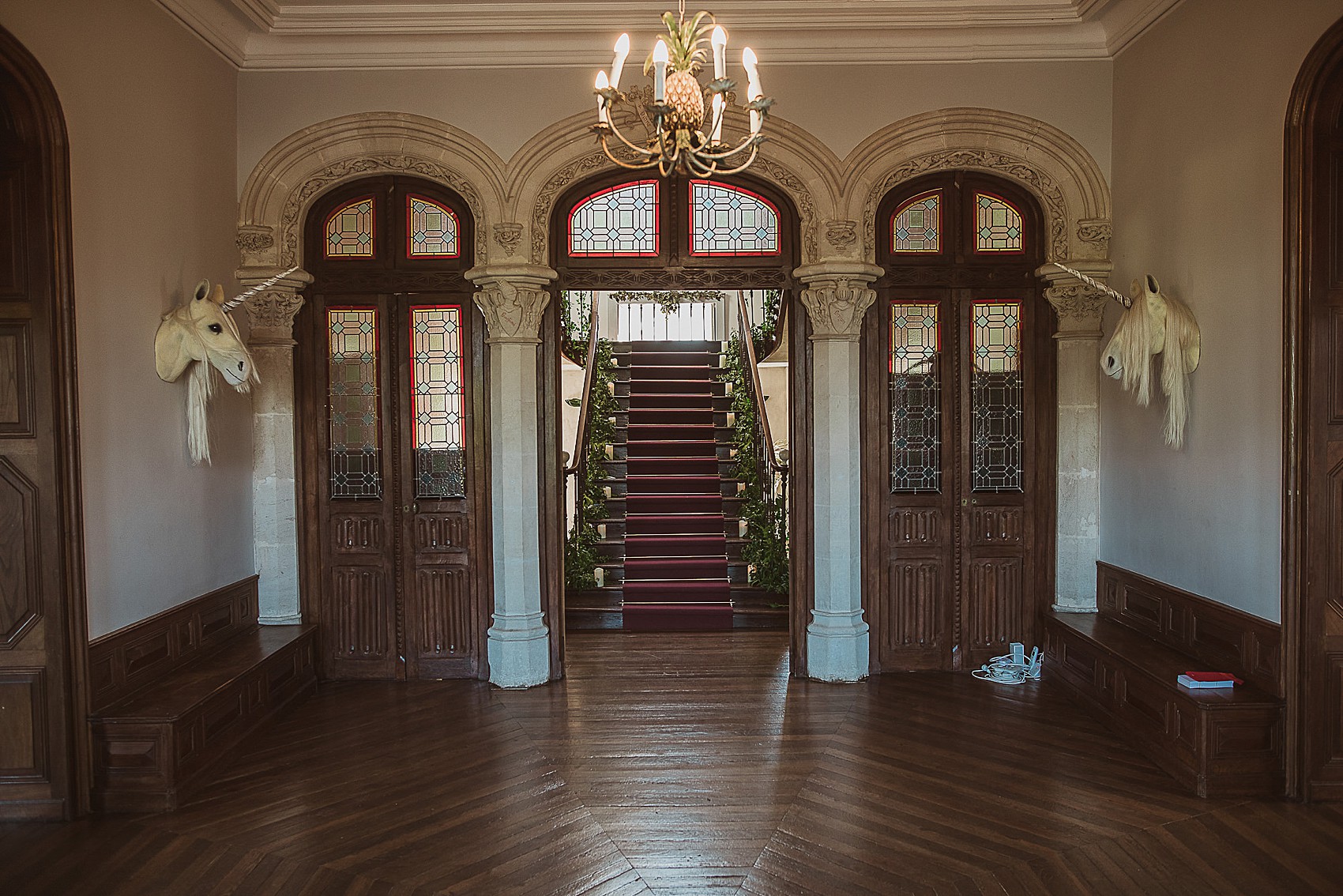 "The next year and a half, we spent jet-setting around the world, meeting up in amazing places and making amazing memories. But this lifestyle couldn't last for ever – the time came when we eventually had 'the' chat.  Liz made it very clear she wasn't moving to New Zealand, so I moved back to the UK to be with her."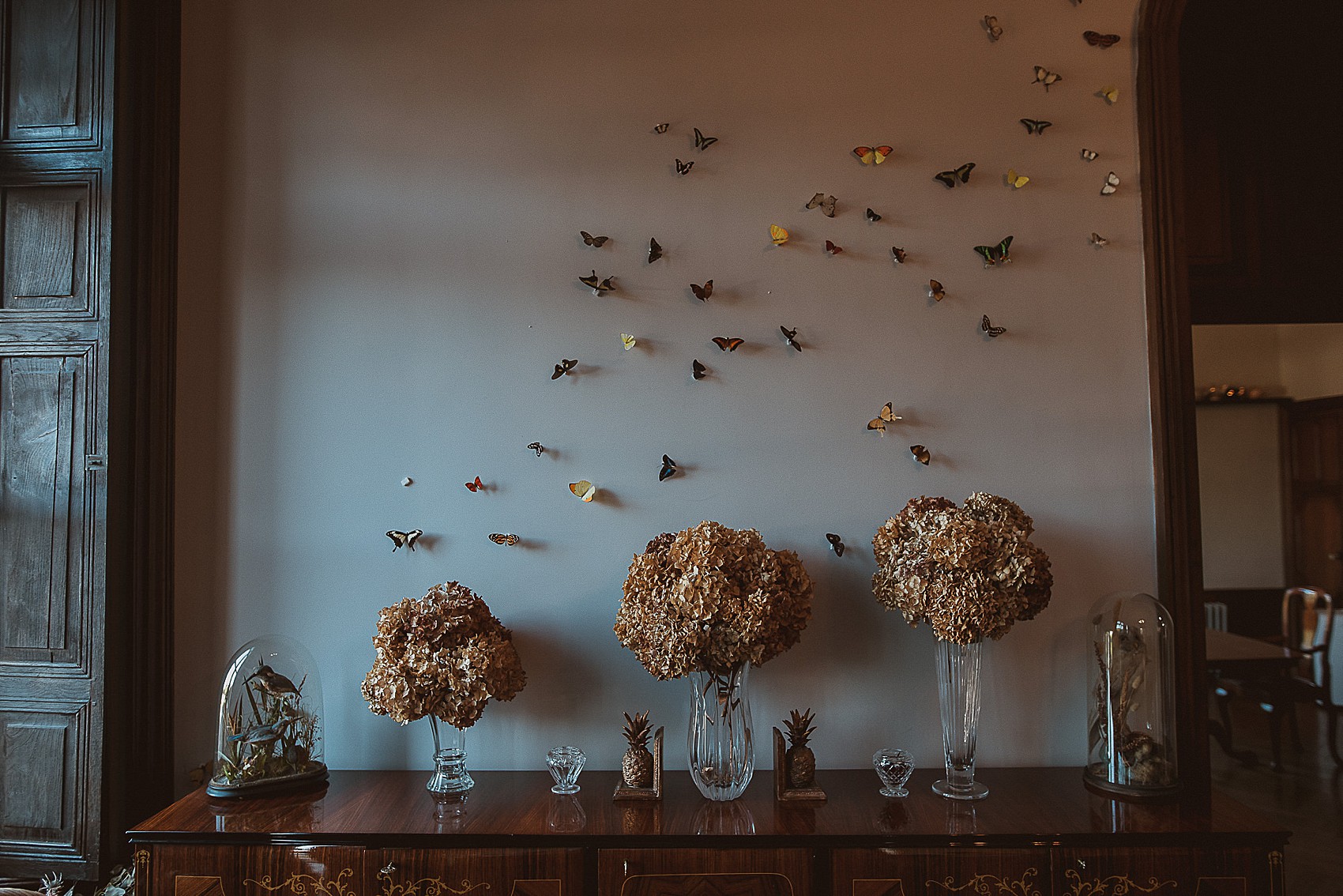 "The summer I moved home, we went on a trip to Santorini. This is where Liz proposed to me – obviously I said yes!"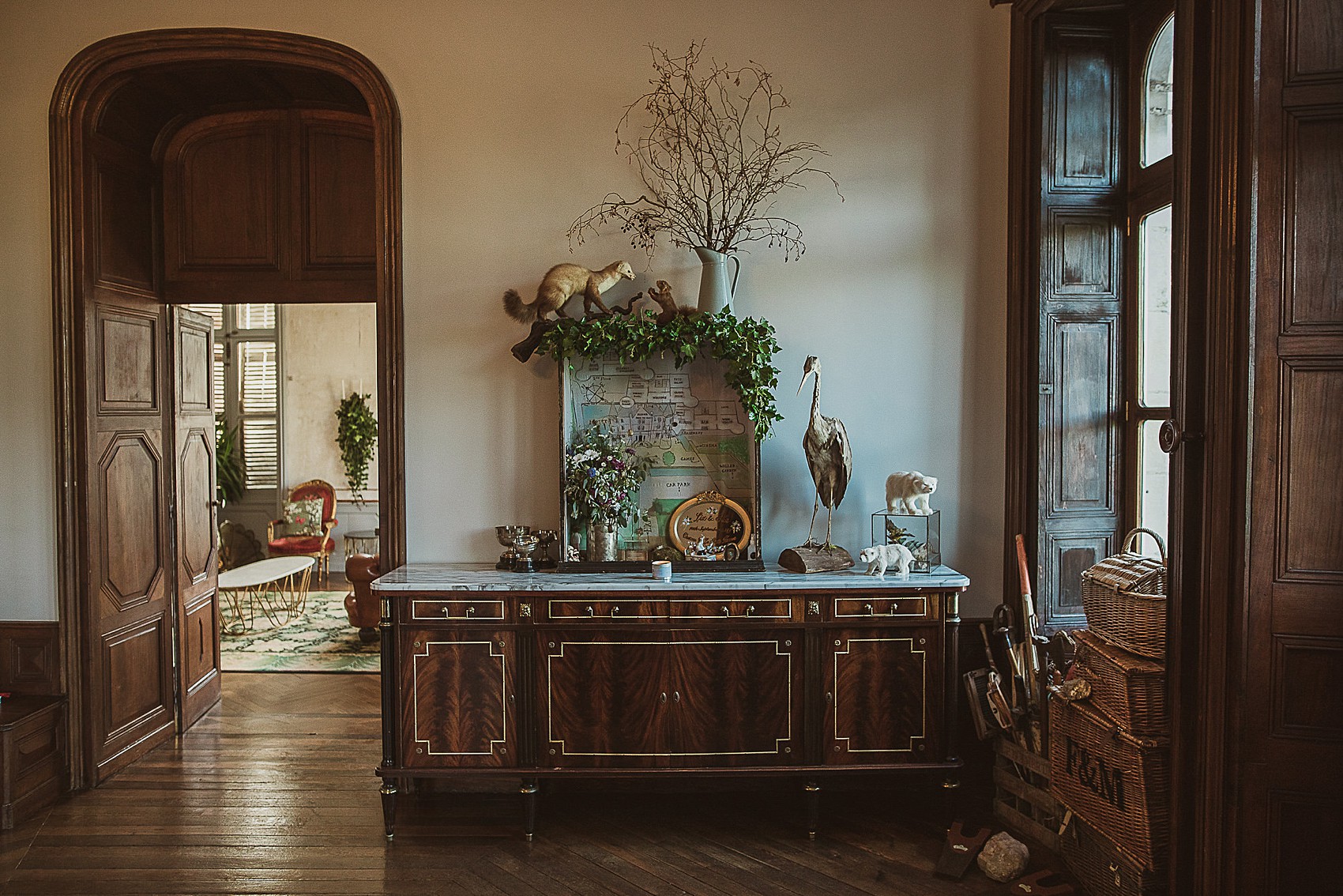 All weddings held at The Chateau come with wonderful hands on support and guidance provided by the chateau owners Dick and Angel.
"We didn't have a budget as such. We knew we didn't want to pay through the nose for one day and we also knew we didn't want to get married in England. We looked at Santorini which was extortionate and then On top of that our guests would have had to pay a high price to get there."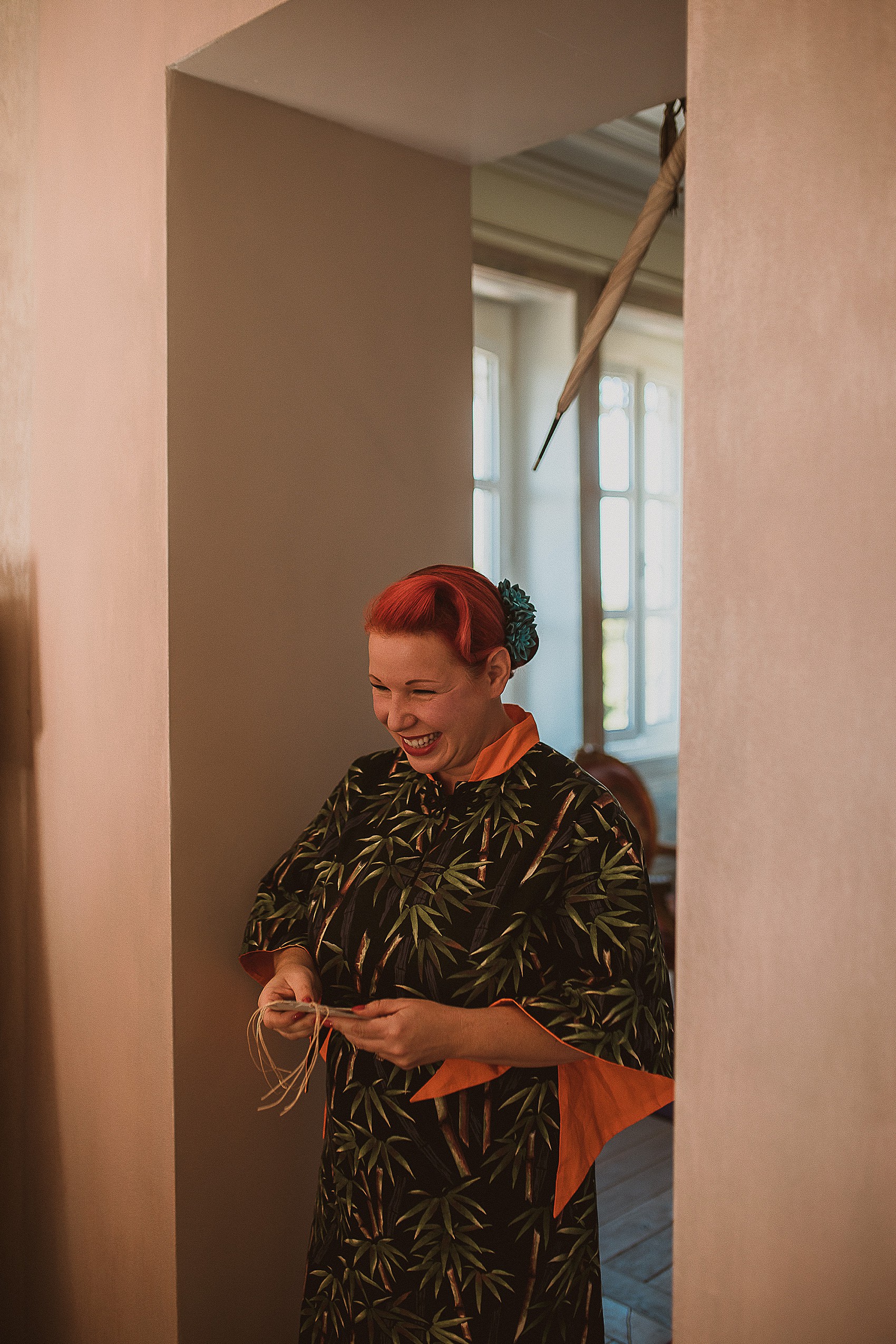 "When we met with angel and Dick the quality and just the sheer perfect feel of the place and their warm hospitality, their passion, everything felt perfect and was amazing. There price was very reasonable for the day and everything was included so no one had to bring their wallets on the day."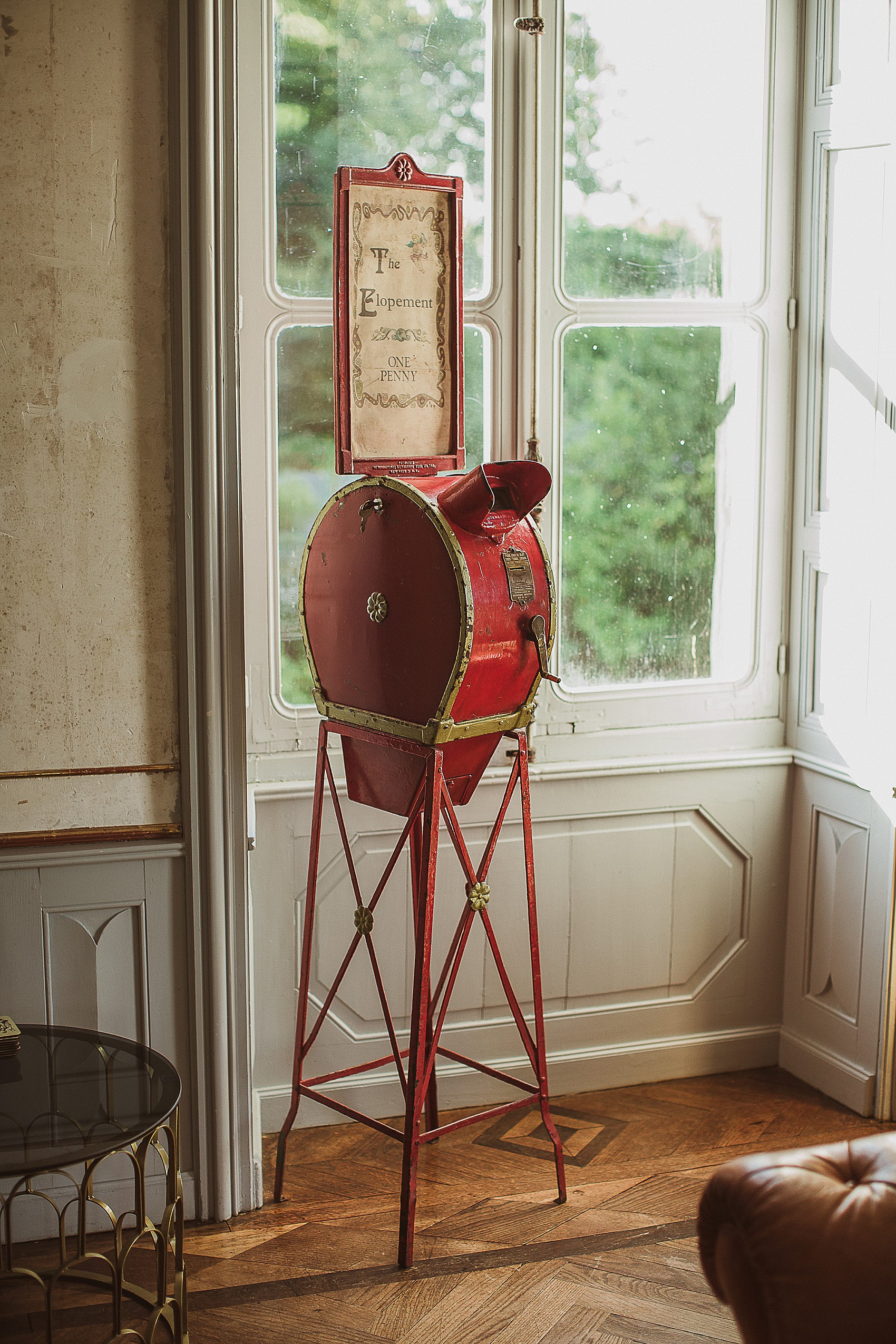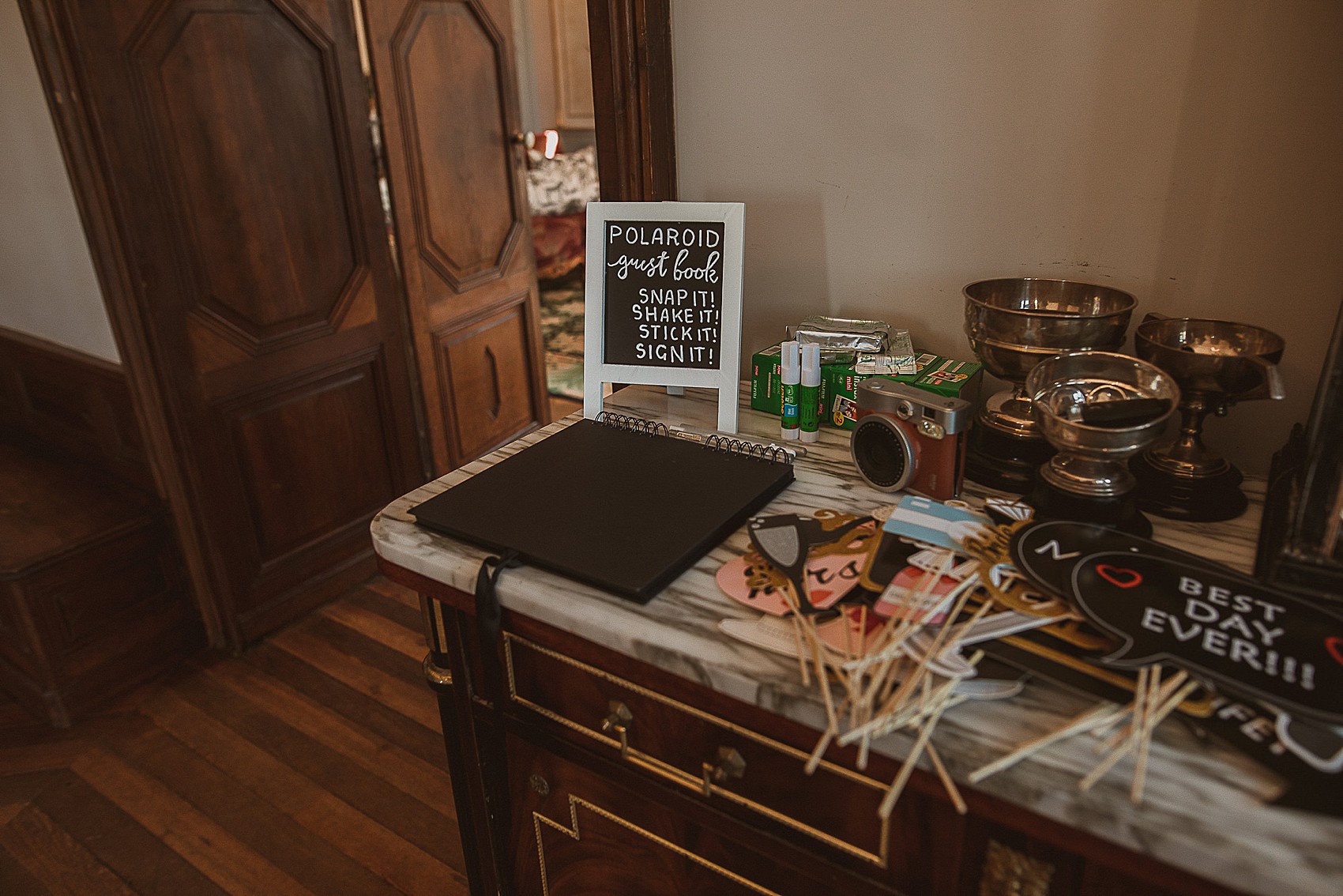 Ella wore The Rose dress by our faves, Grace Loves Lace – a dress she discovered at the Grace Loves Lace showroom in London. Grace Love Lace don't sell on a wholesale basis, so you won't find these gowns in any bridal boutiques – you can buy online, or via one of their own stylish showrooms located across the world.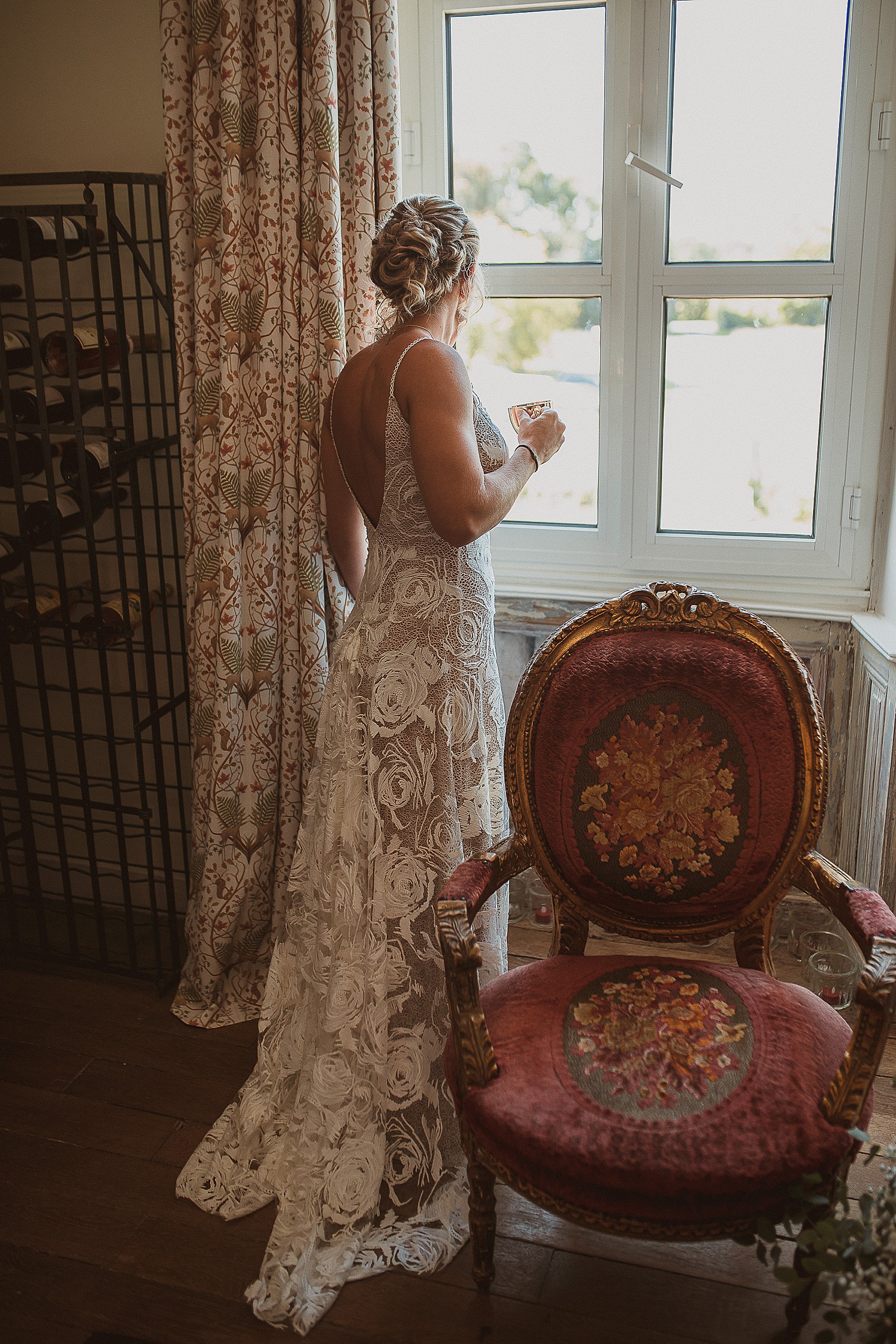 "The Grace Loves Lace show room in London was fab. I had recently had Reef (our baby boy) and was a little hesitant about getting my gown, but they were amazing and the dress was perfect. I LOVE lace and loved the beautiful lines and style of this dress."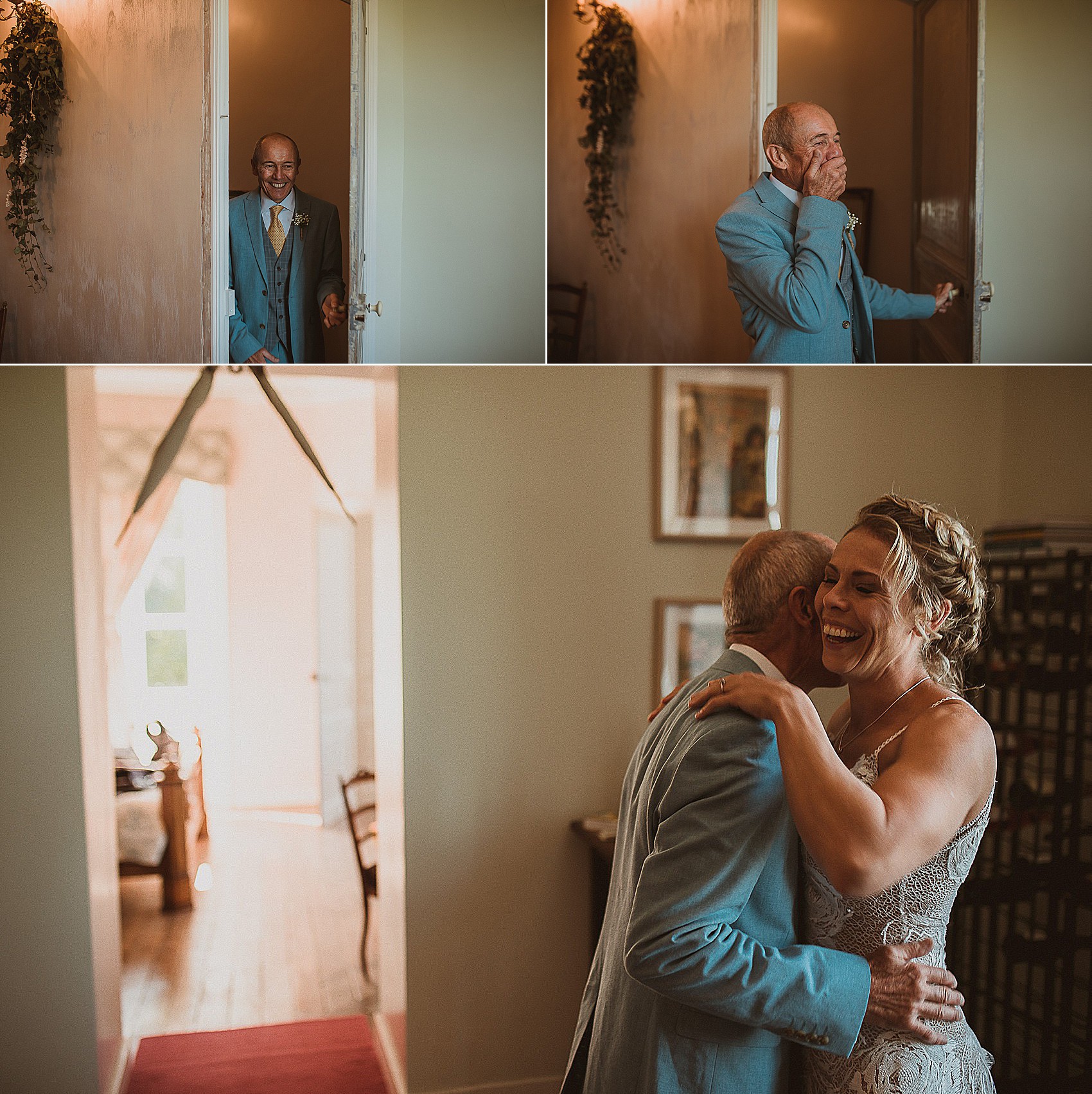 Liz wore a chic trouser suit from Phase Eight.
"It was my kind of look – I don't do dresses."Perfume – both wore Diptique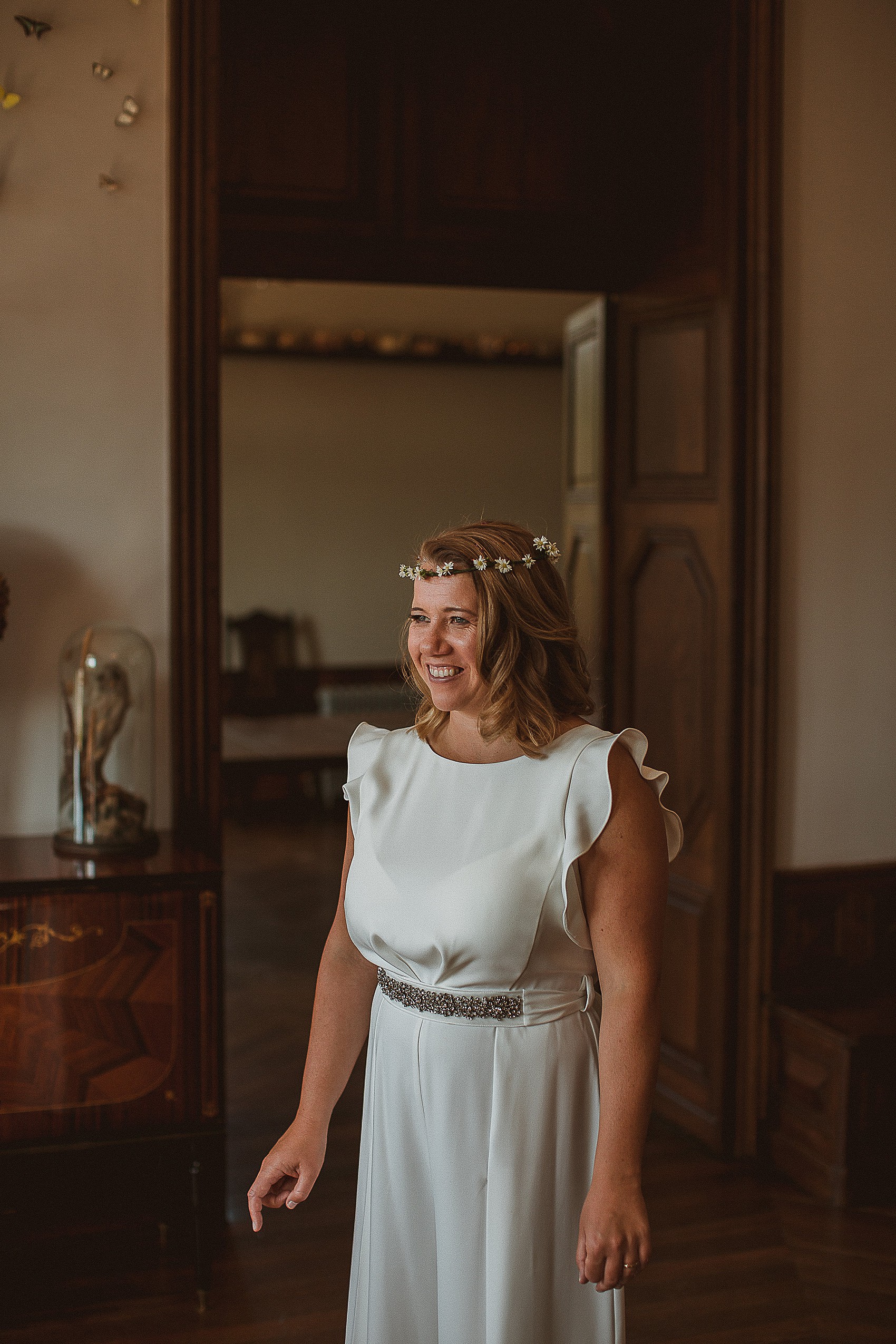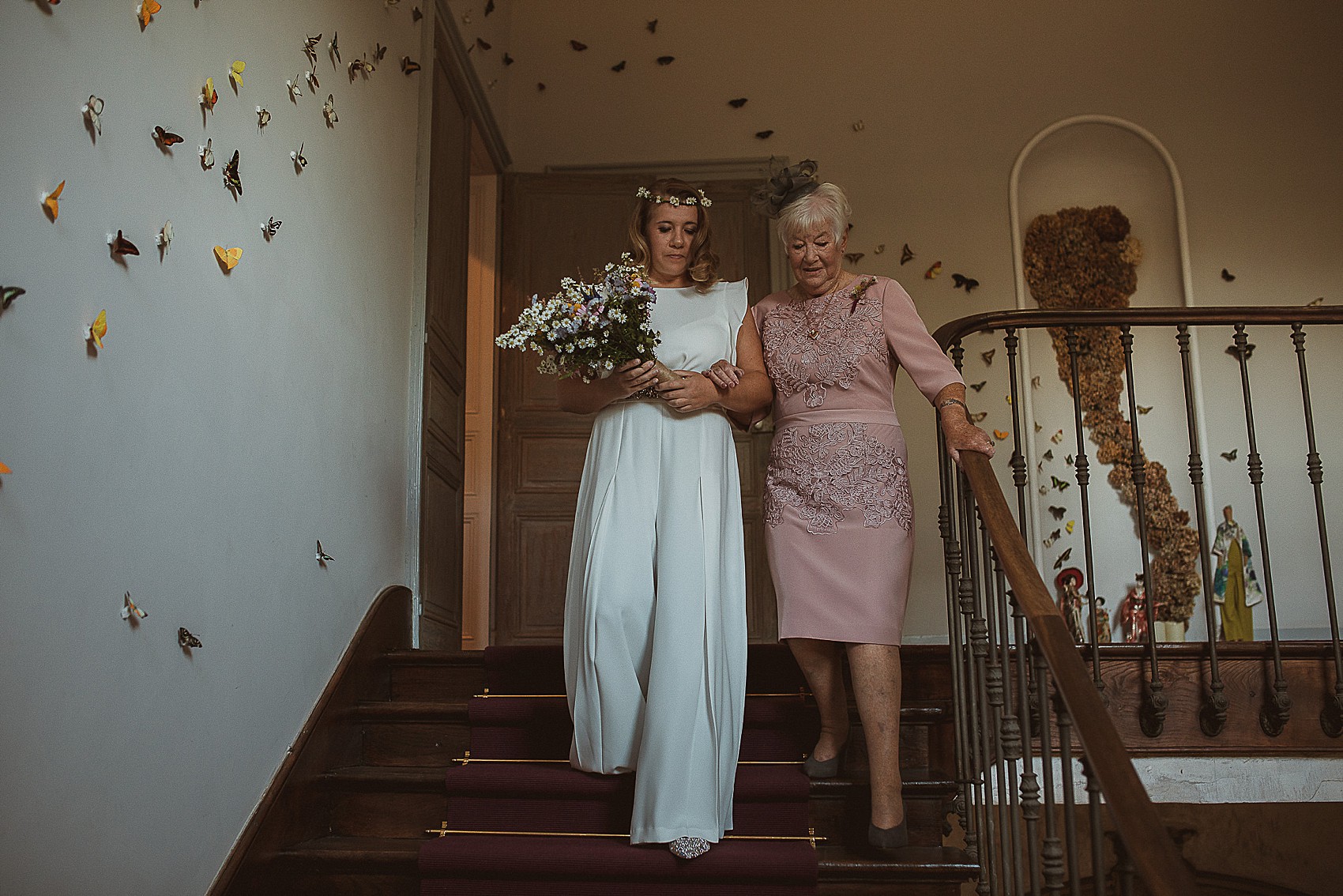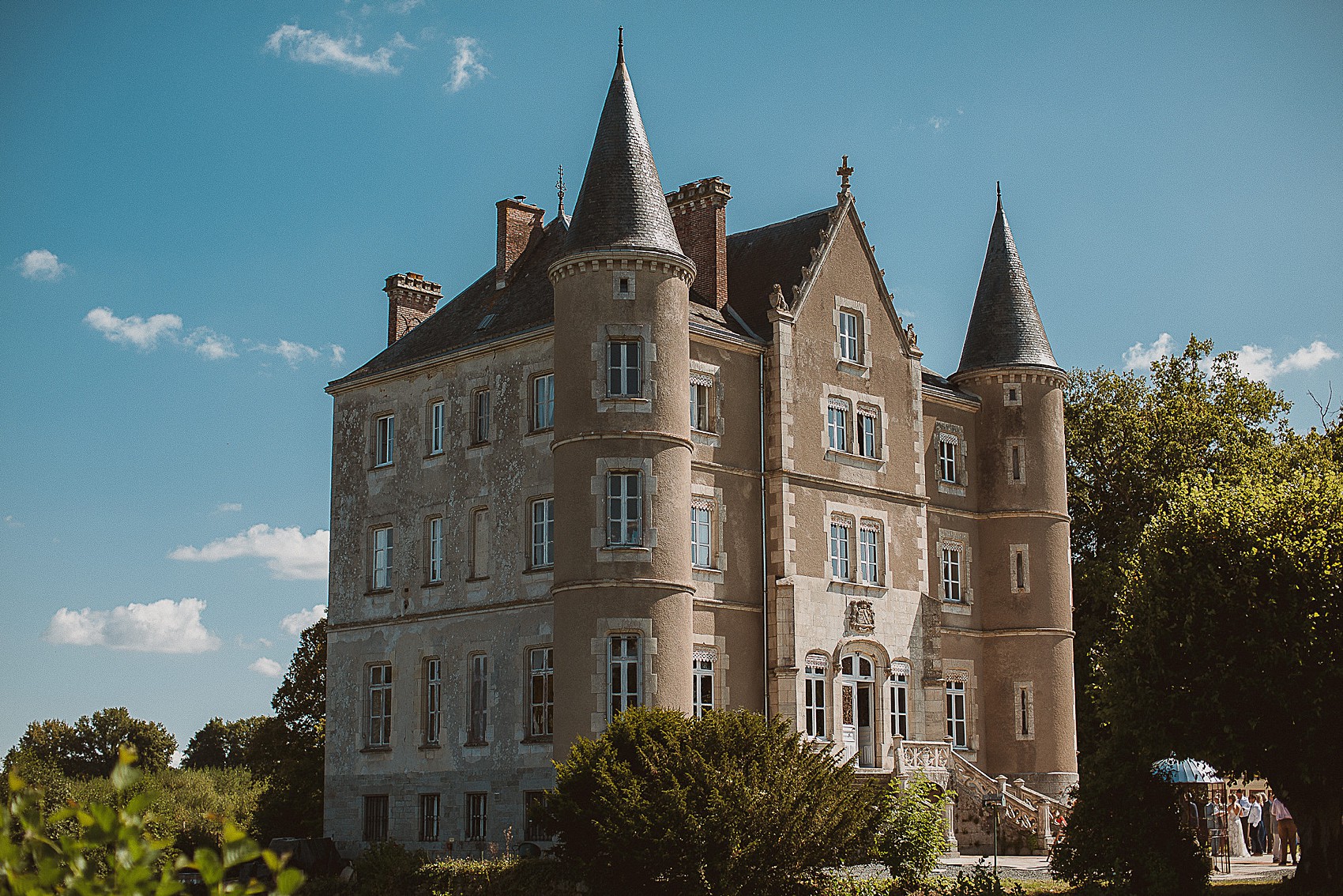 The beautiful flowers throughout the day were sourced and styled by Angel…
"Angel provided all the flowers for us – she made sure they worked alongside our dress styles."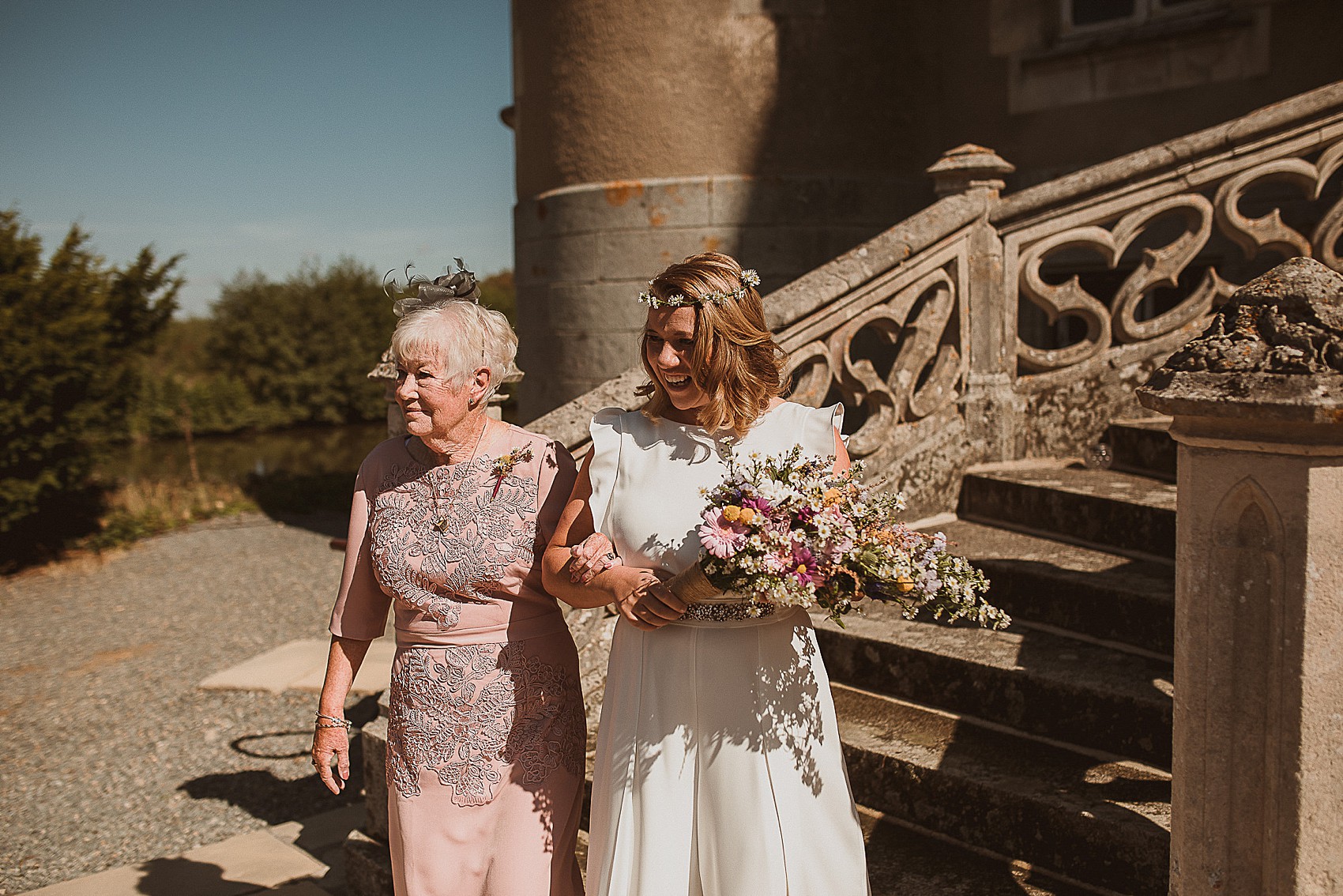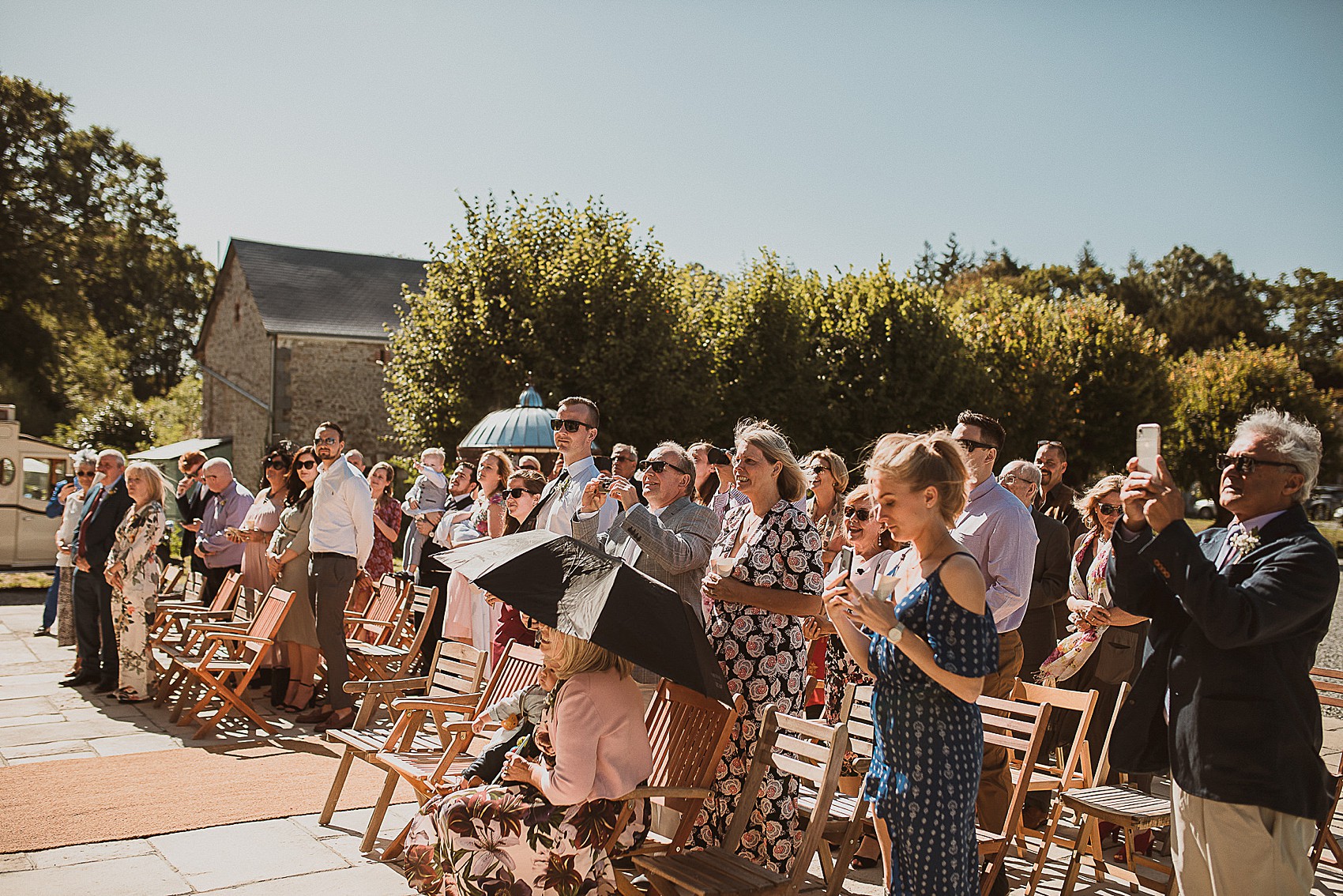 Ella's father accompanied her to the spot the couple would exchange their vows. Liz was accompanied by her mum.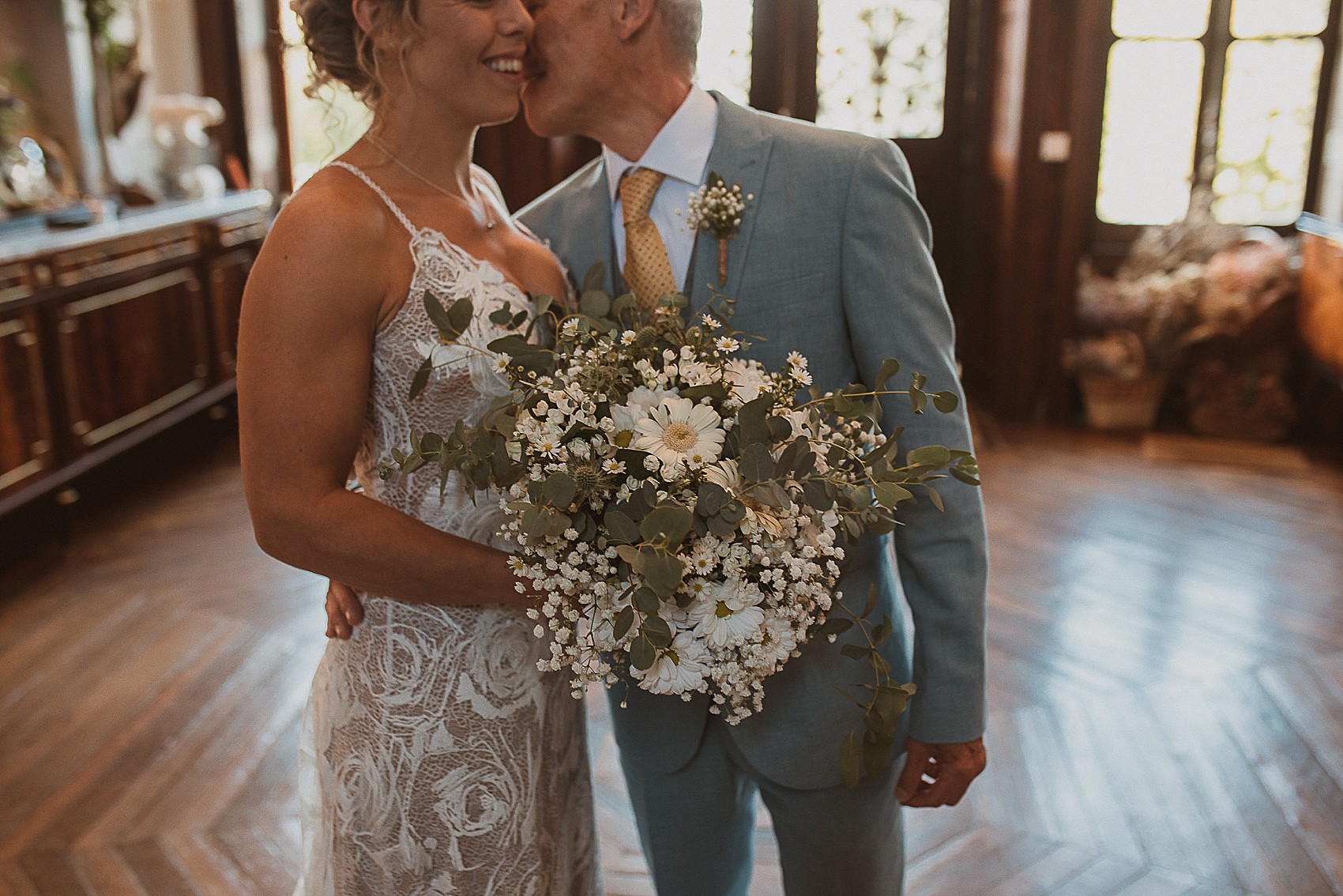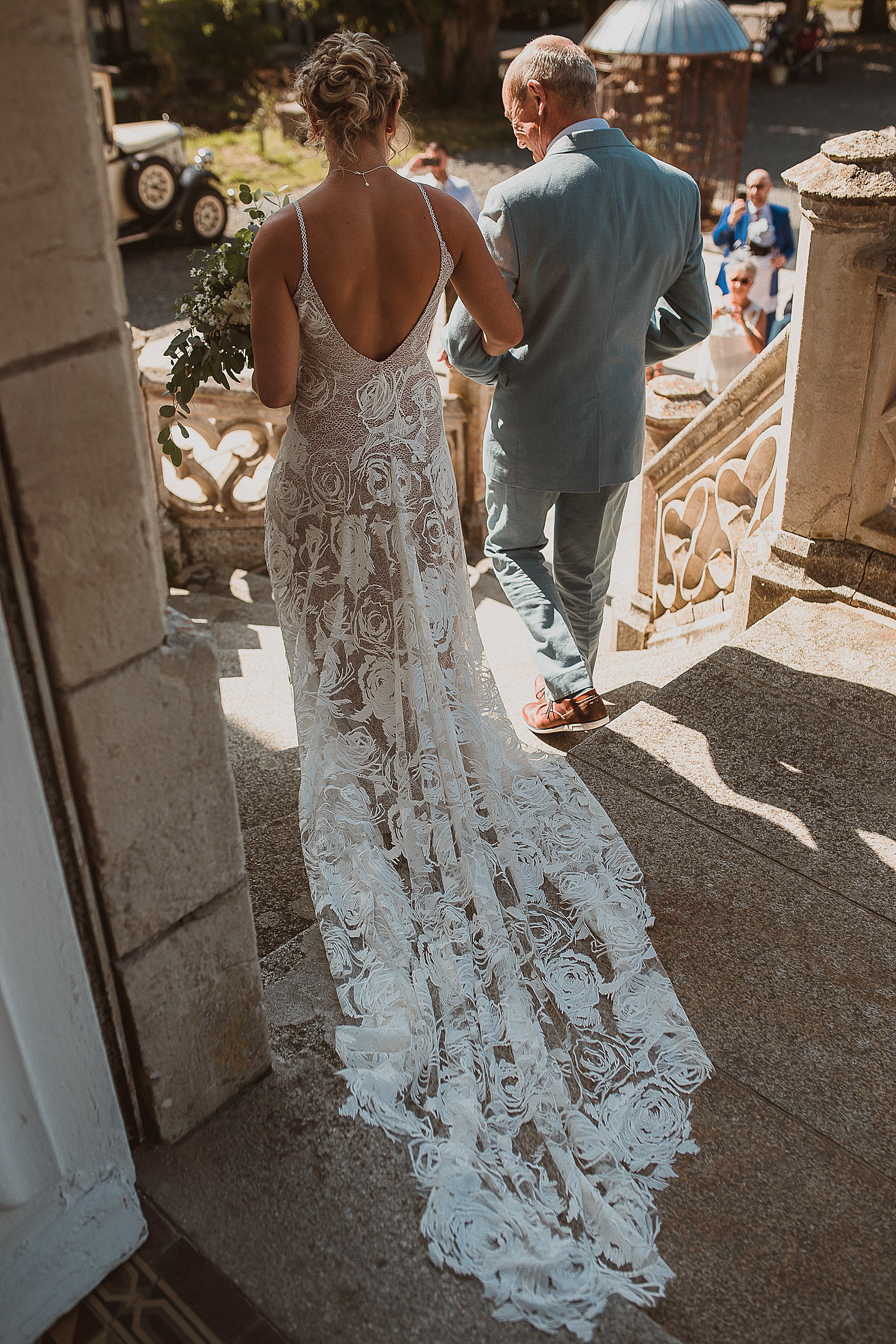 Chateau owner Dick  fulfilled the role of Celebrant during the ceremony.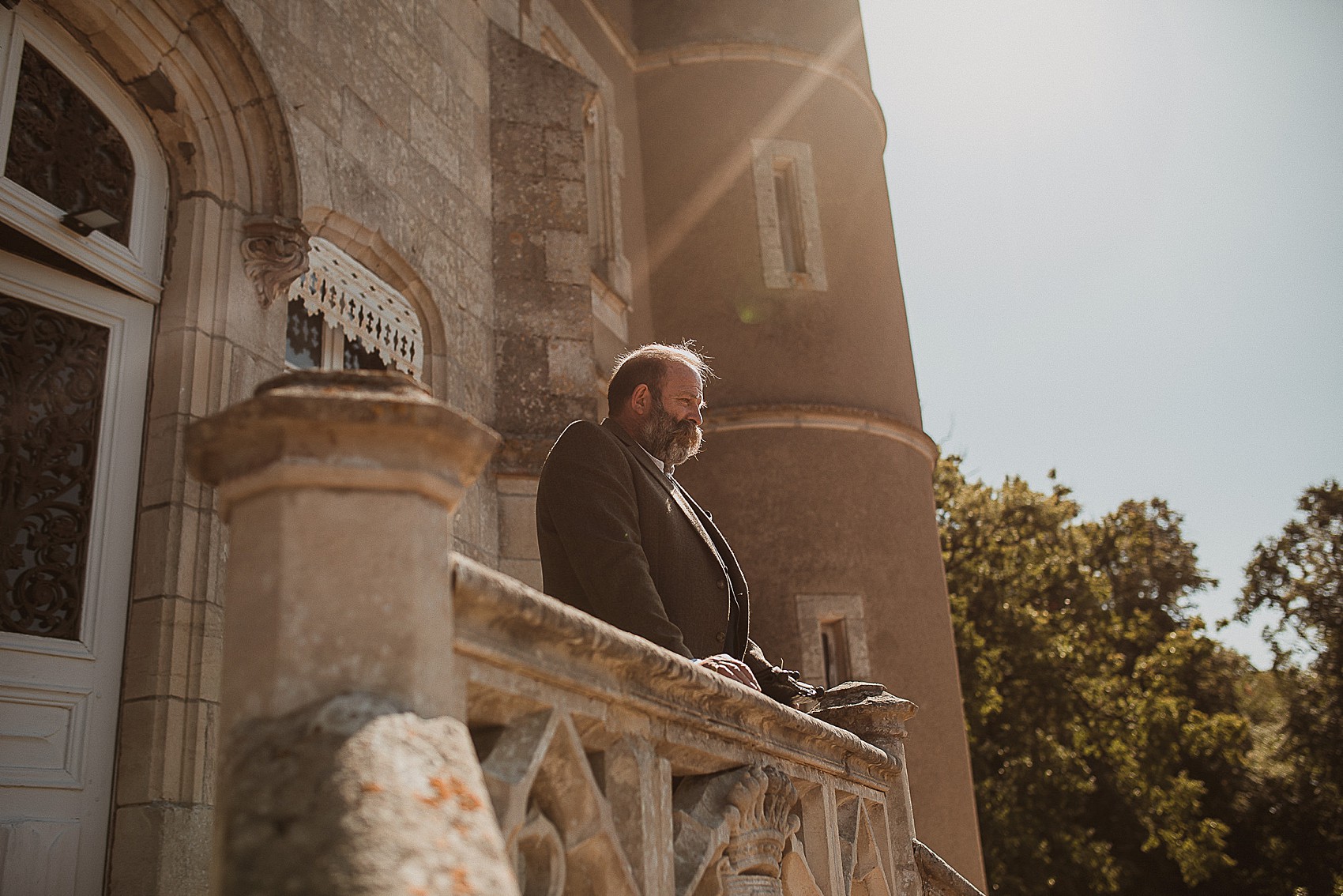 Rings by jewellery designer Stephen Einhorn were exchanged.
"Our vows told a story entwined with love and thanks to everyone for their support. They were funny, tear jerking and raw. We spoke about love and friendship and the importance of close friends and family. I don't think there was a dry eye in the house."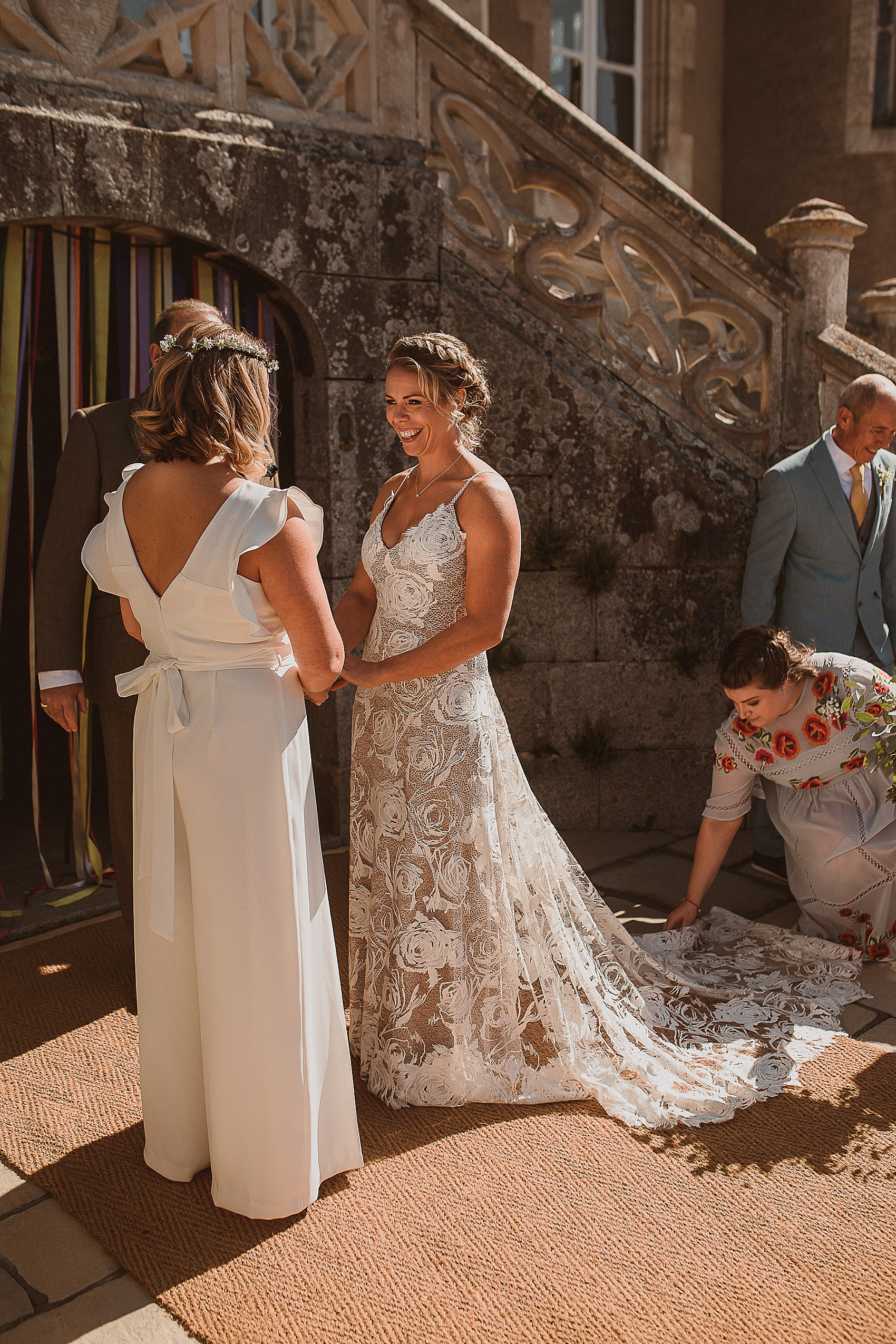 A close friend of the couple's also spoke during the ceremony…
"Happiness is the greatest gift a relationship brings. Love and companionship is the foundation of your togetherness as a couple. I, like many others have had the pleasure to watch you grow together as a couple but also as a family. Being here, your wedding, is another love story written in your chapter of life together.
You have taught me the meaning of sharing your life with each other, your best friend, your love and soul mate is what it's all about. You only have one life, to live it with the strength, the courage, the spontaneity through the good times and the bad is the best journey when sharing it with each other.
To see this grow and blossom from day one as your friend is the best gift you have given me and many of us here today.  So to finalise, I just want to wish you all the love and happiness in your friendship, your relationship and your marriage."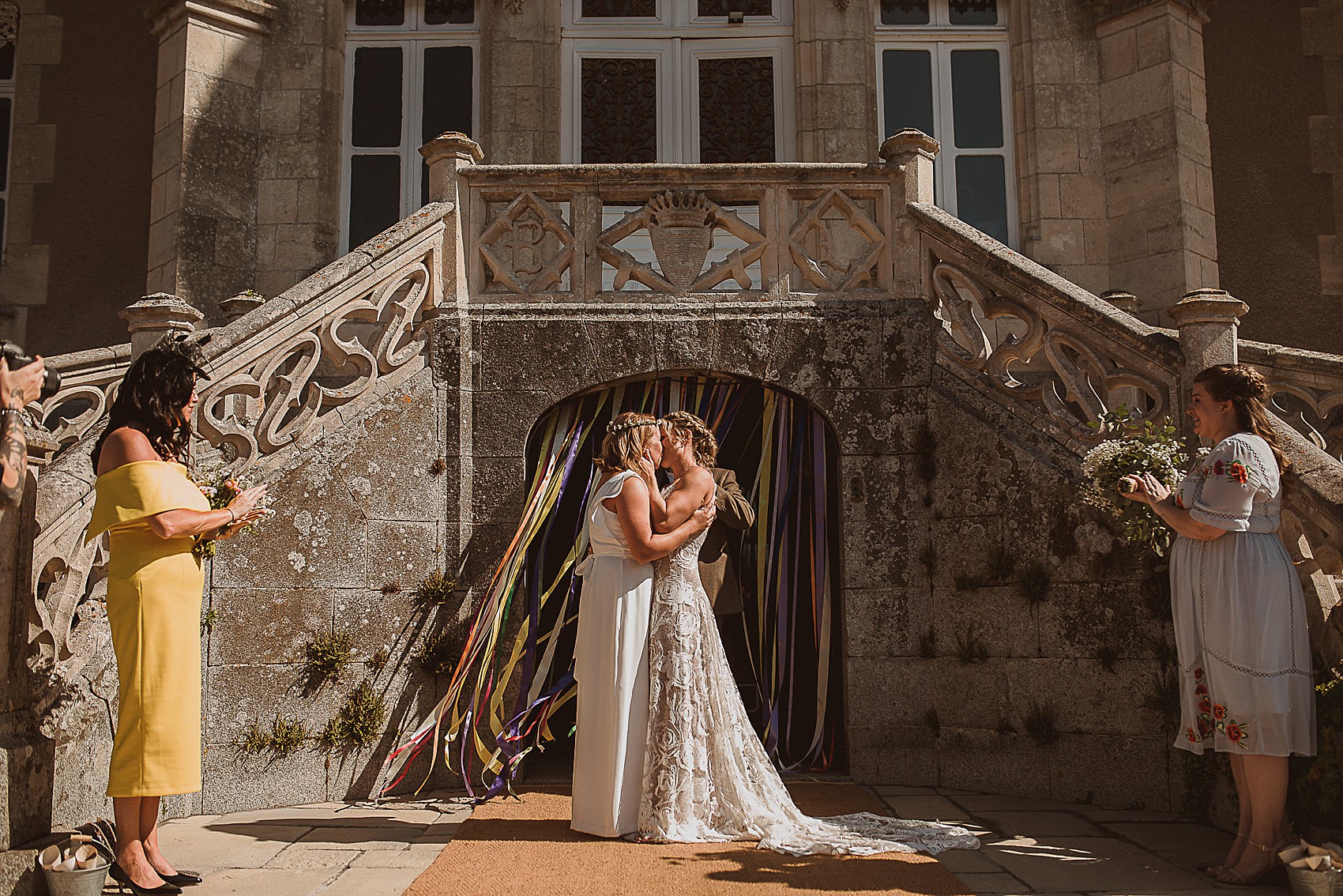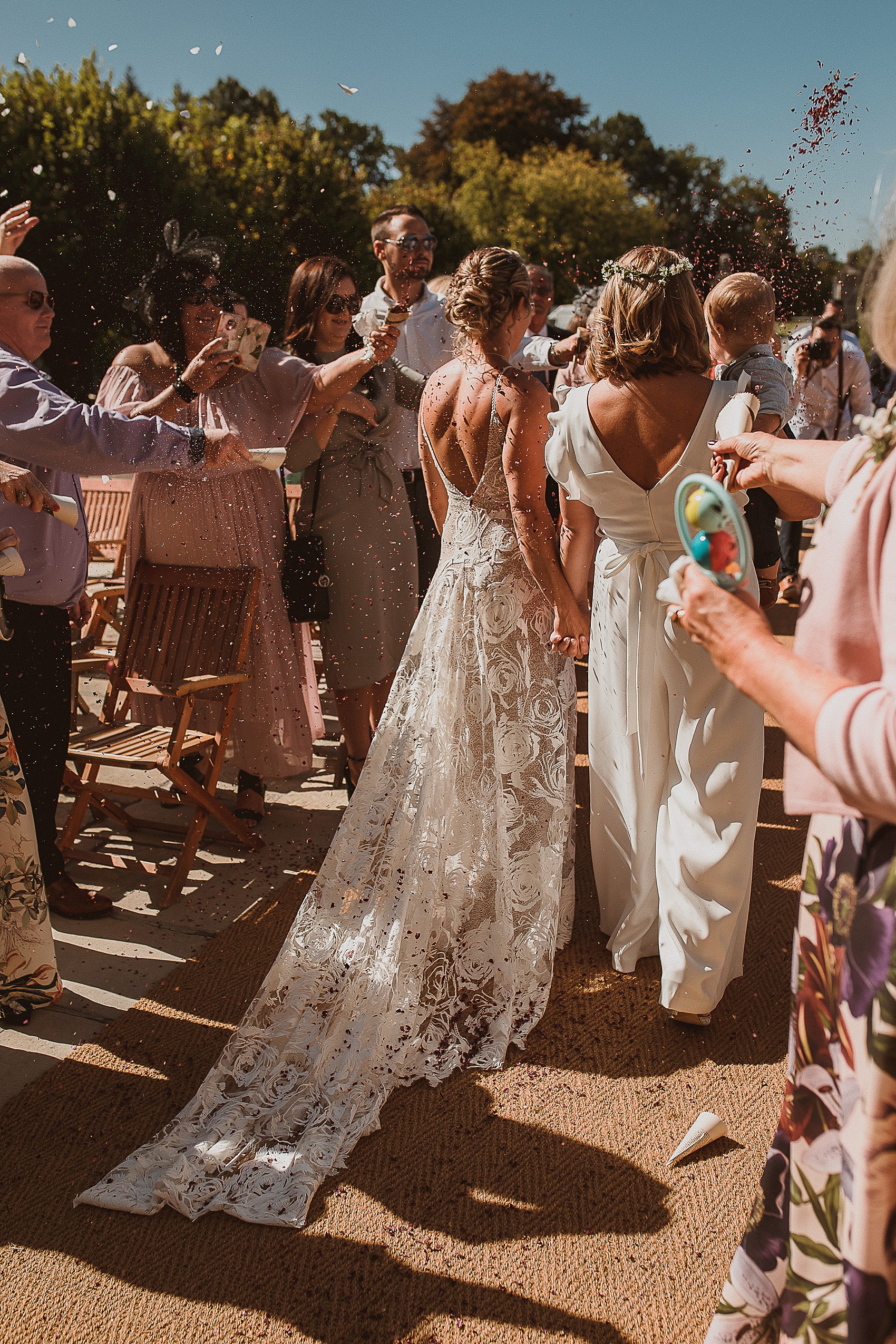 Ella and Liz hired real life married couple and partners in business, The Springles, to capture their day…
"They were amazing! Beautiful style, fun couple, very easy going and did an amazing job. They were there from 9am-11pm, we love them!"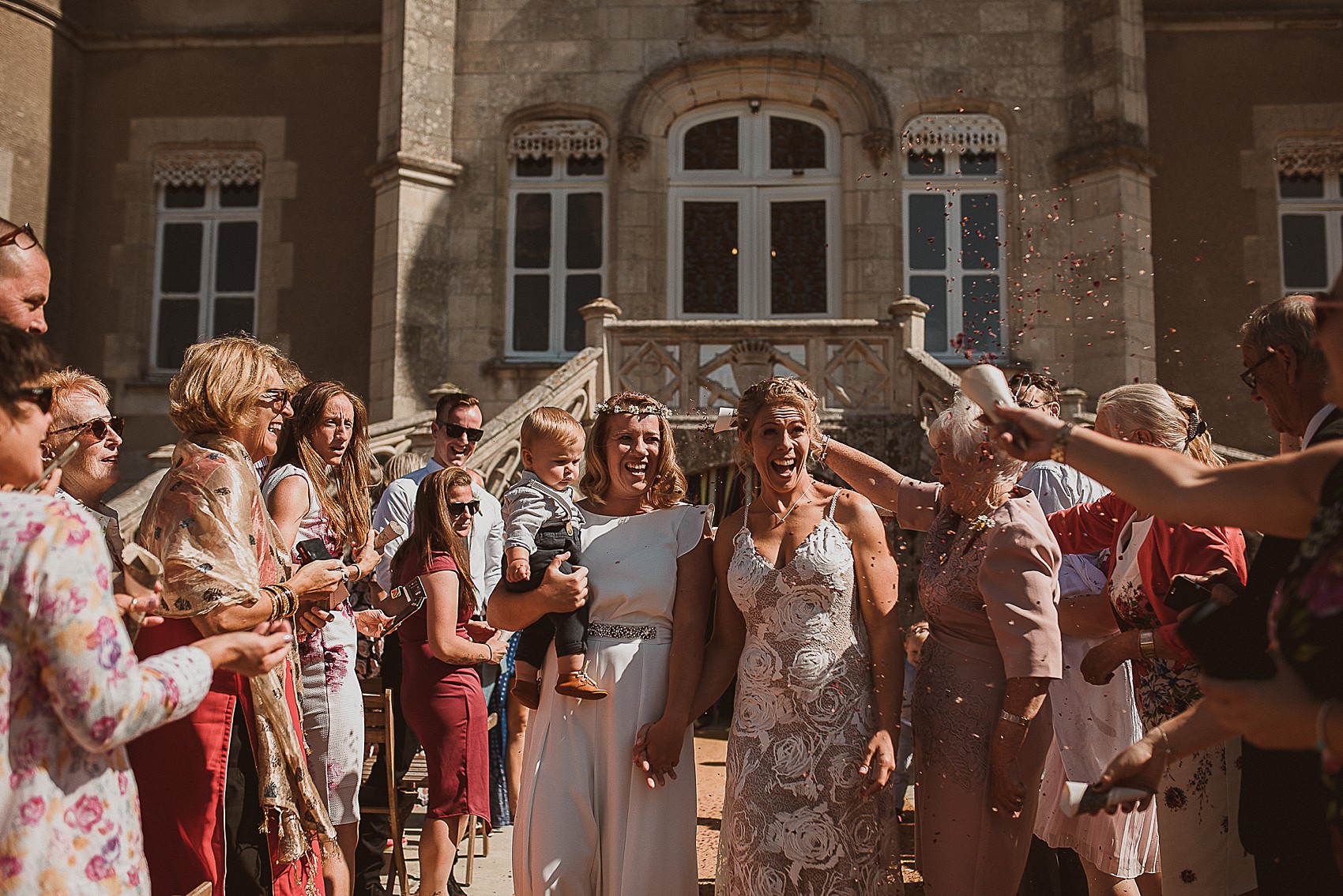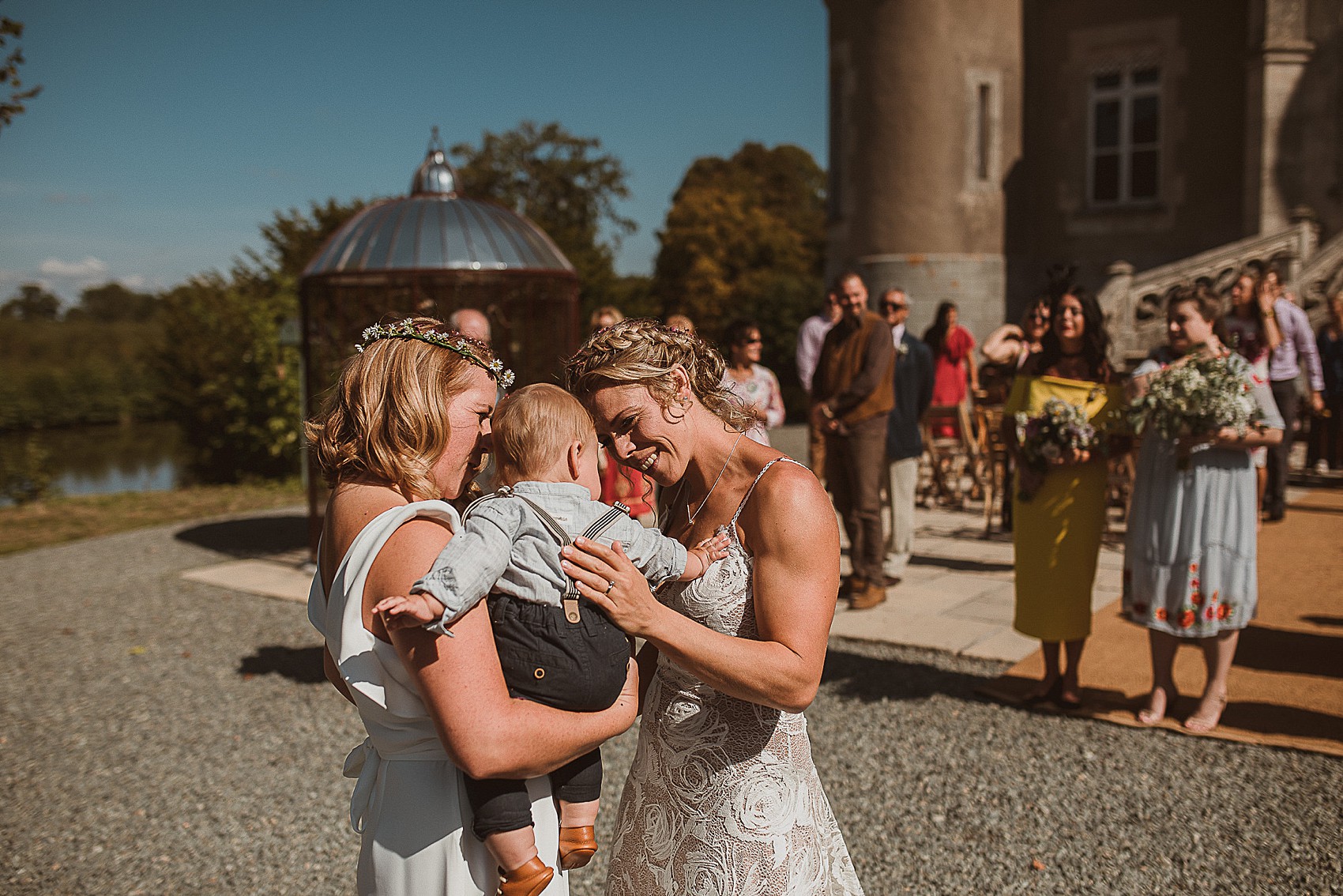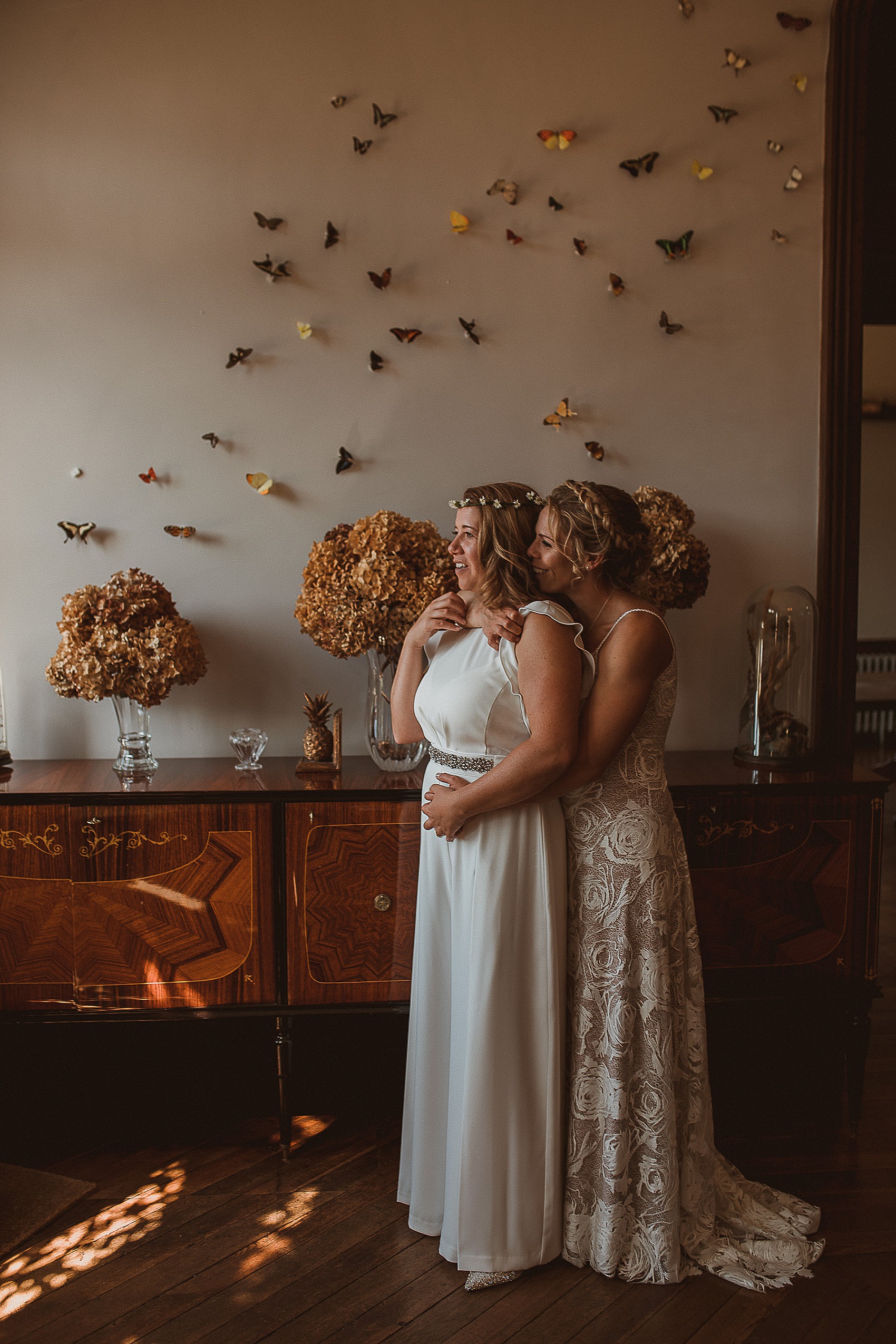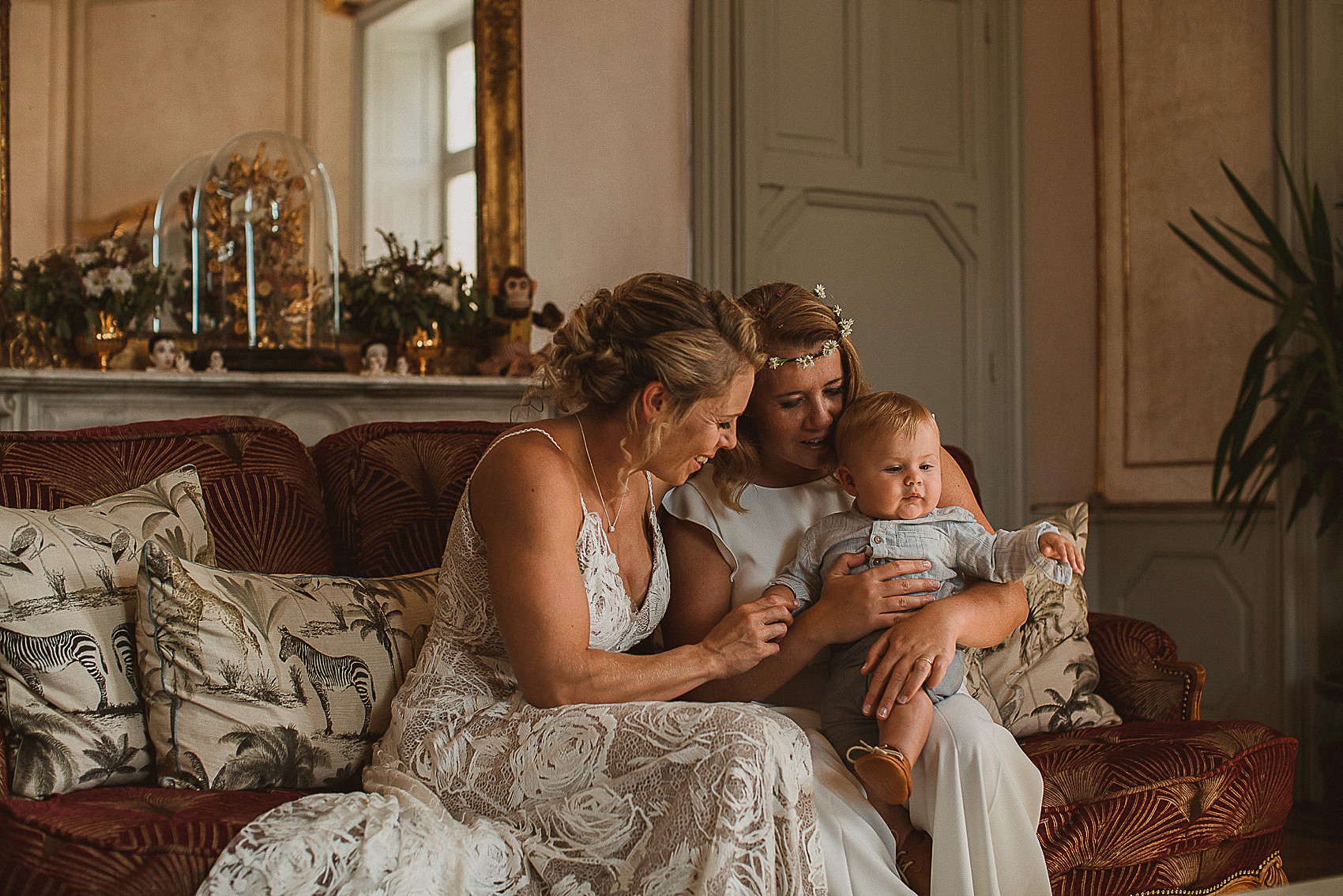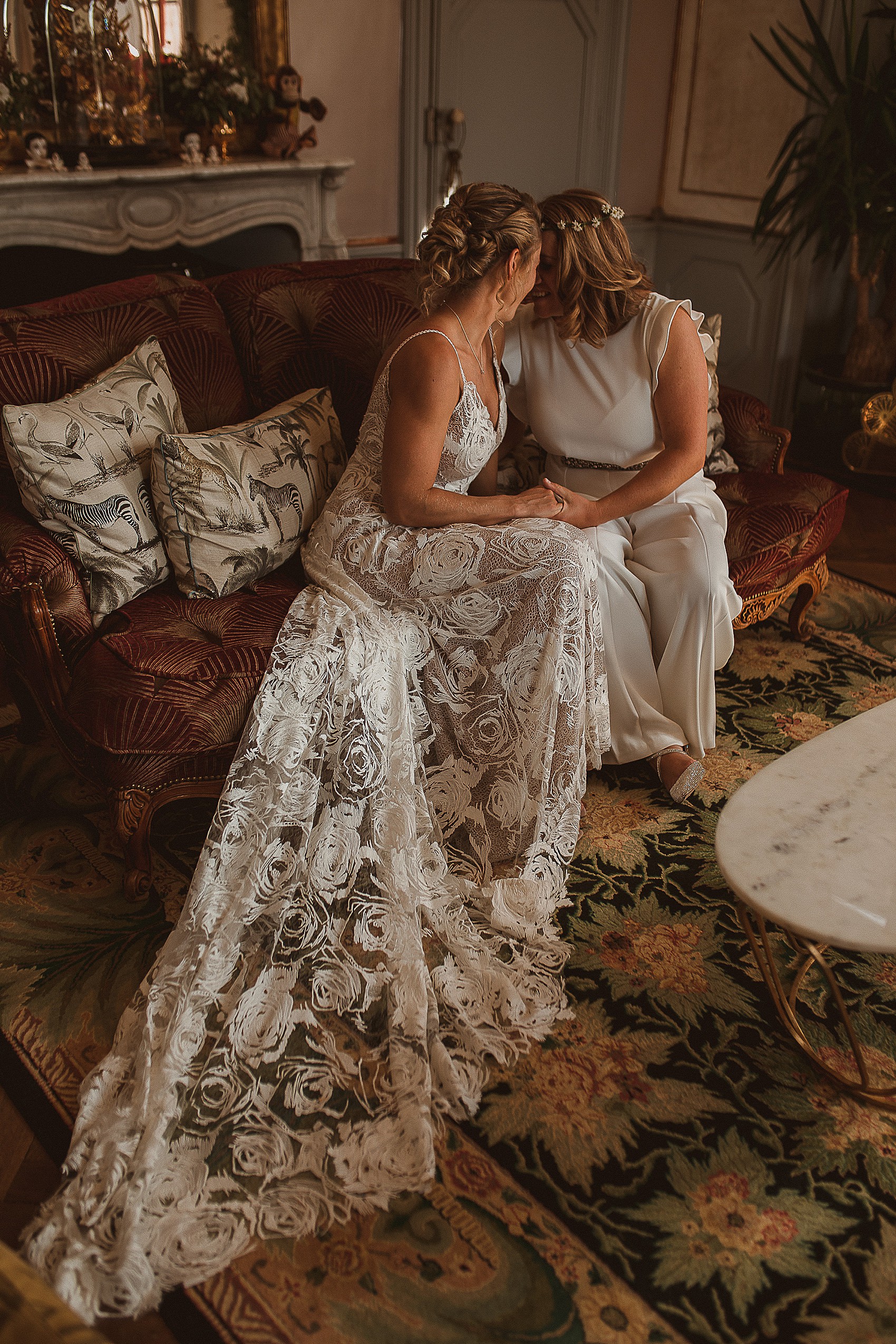 Following the ceremony, the couple celebrated with a reception in the beautiful Orangery located in the grounds of the Chateau.
"We had a beautiful tea party in the Orangery – it was all Angel's styling."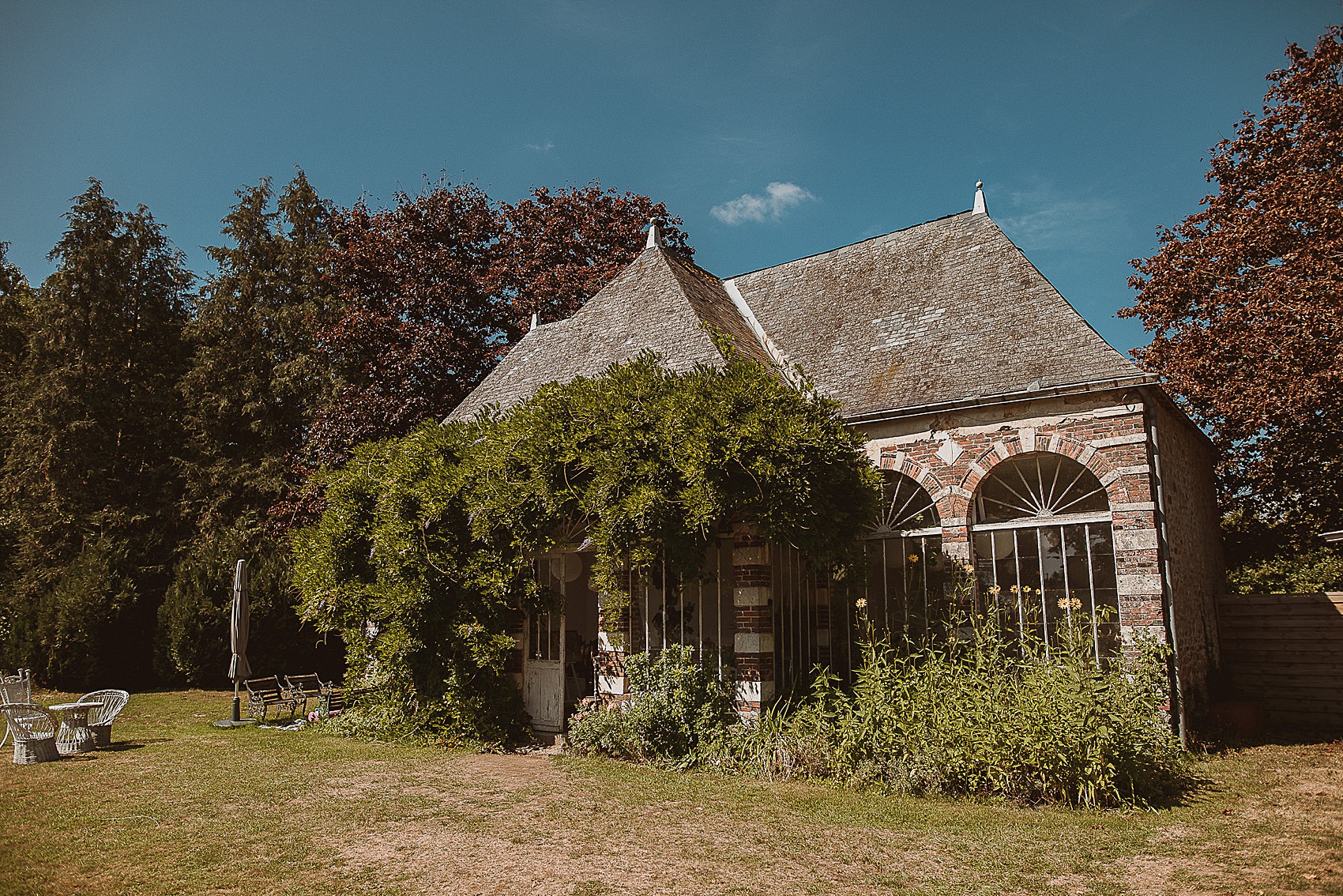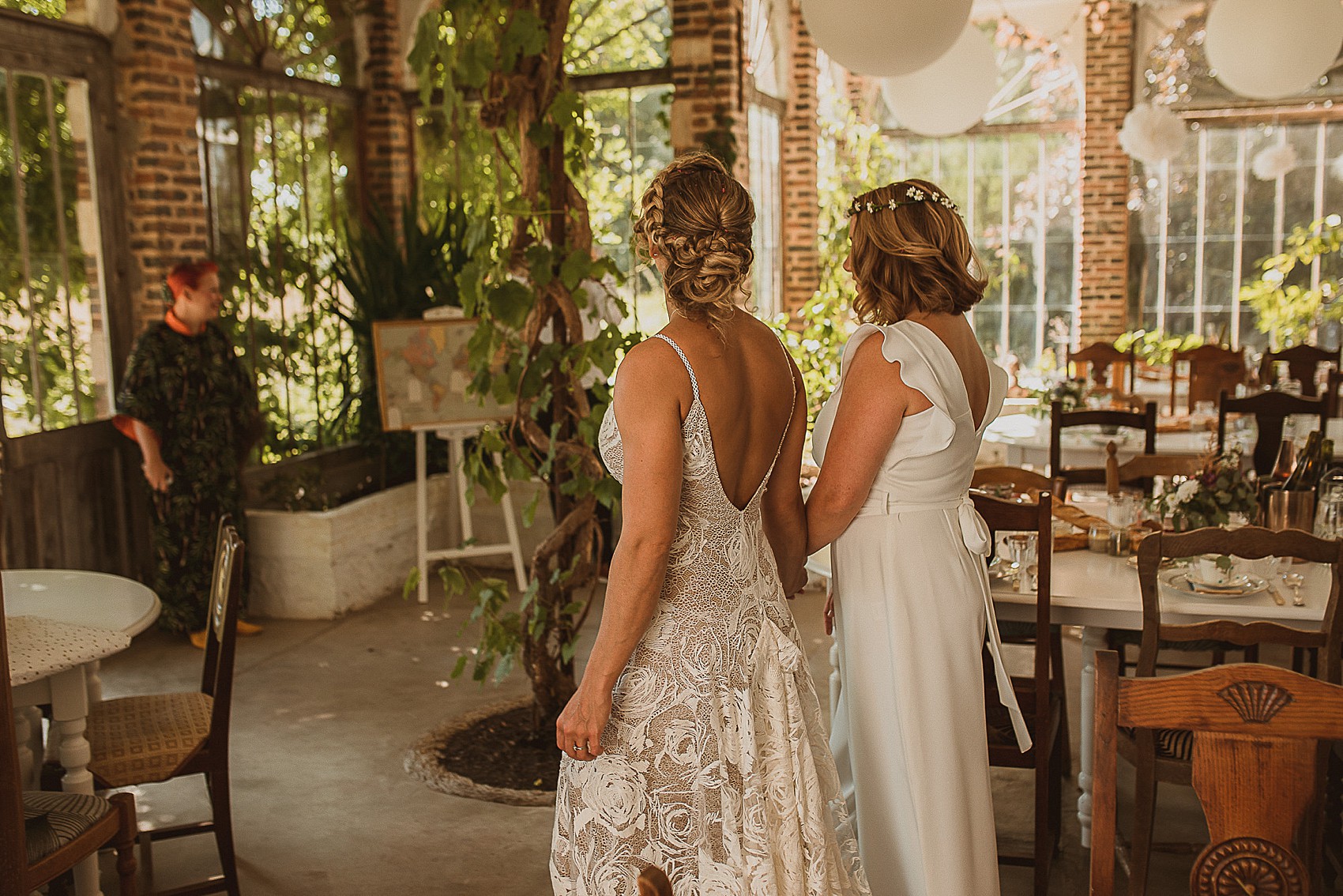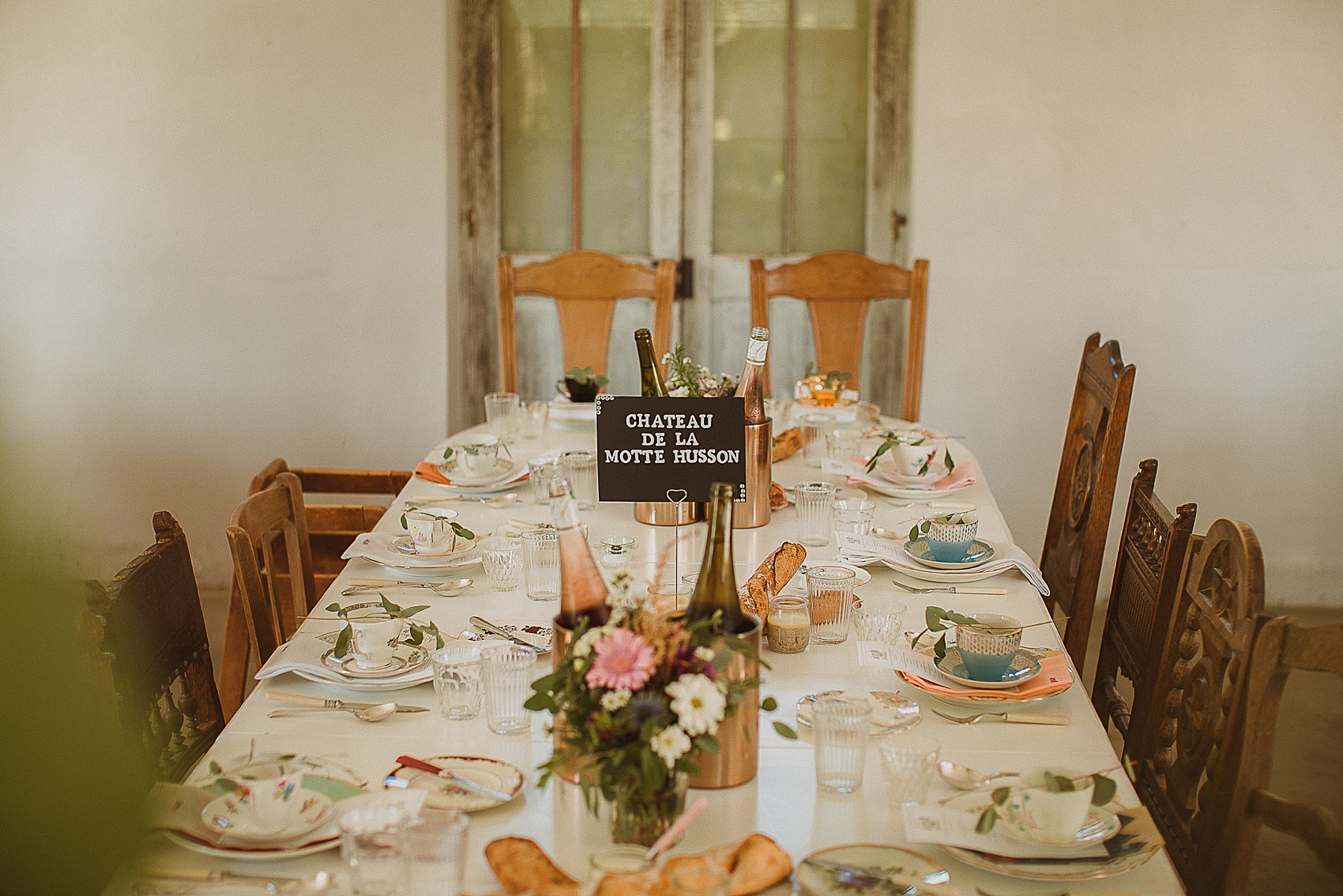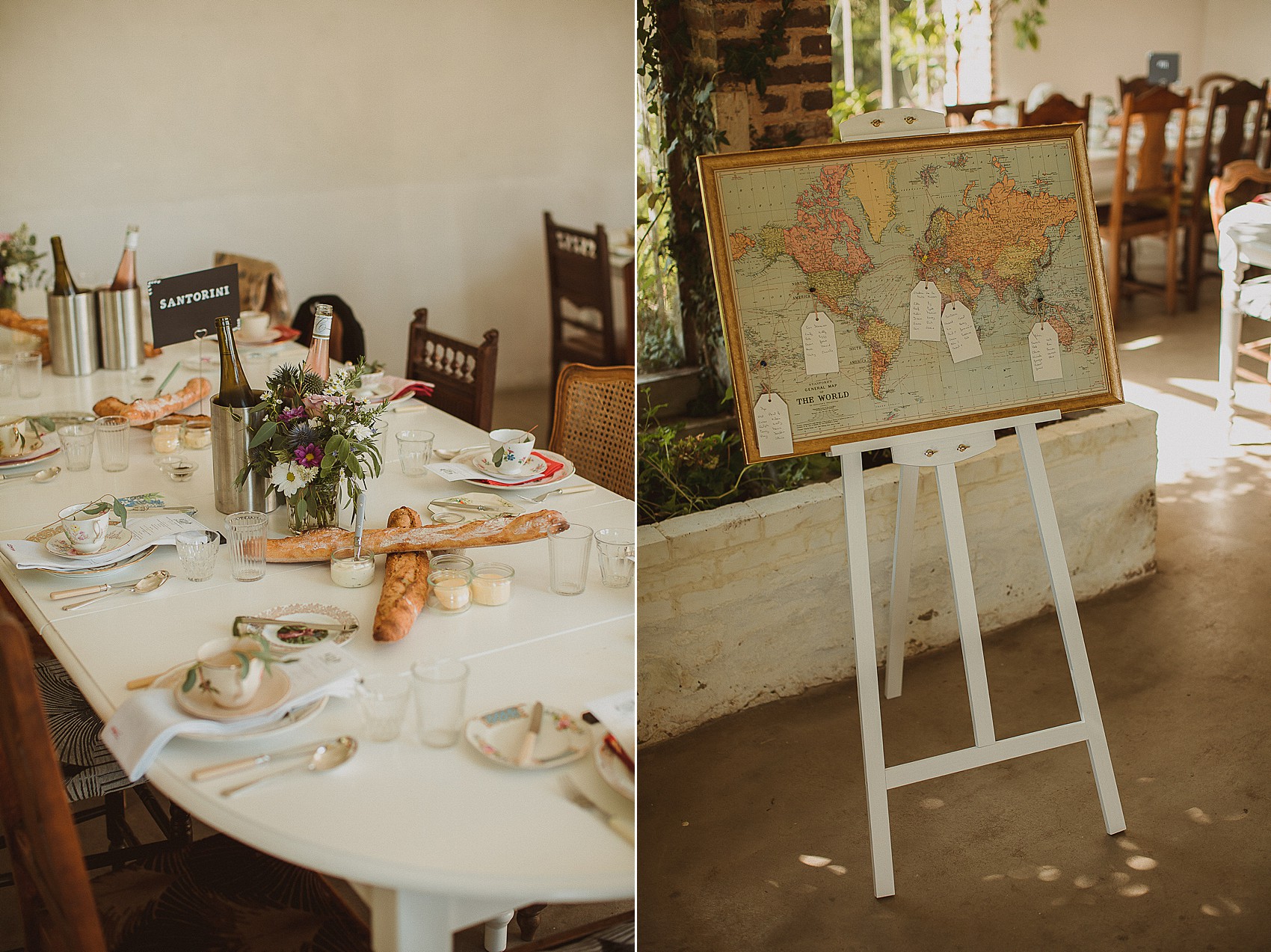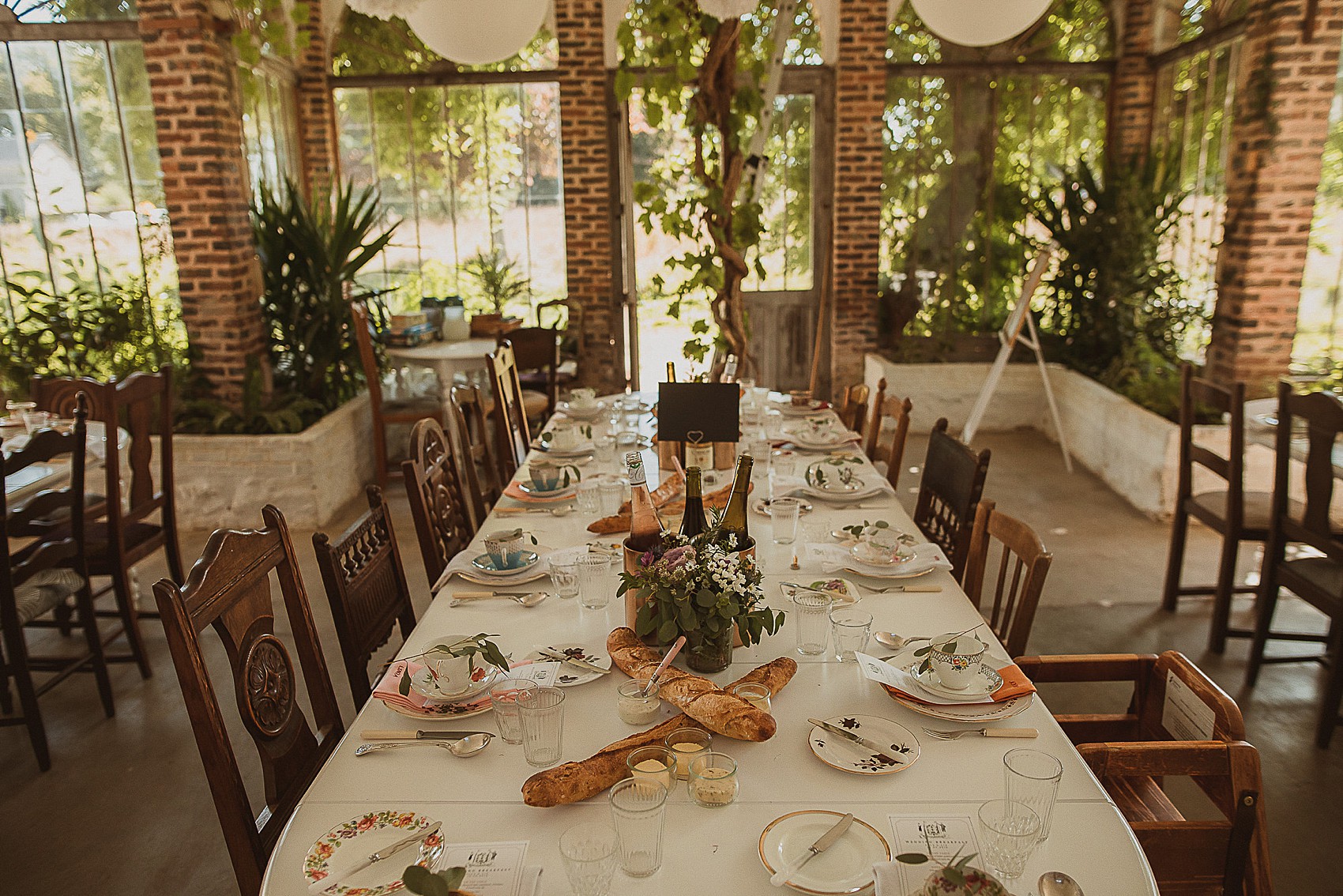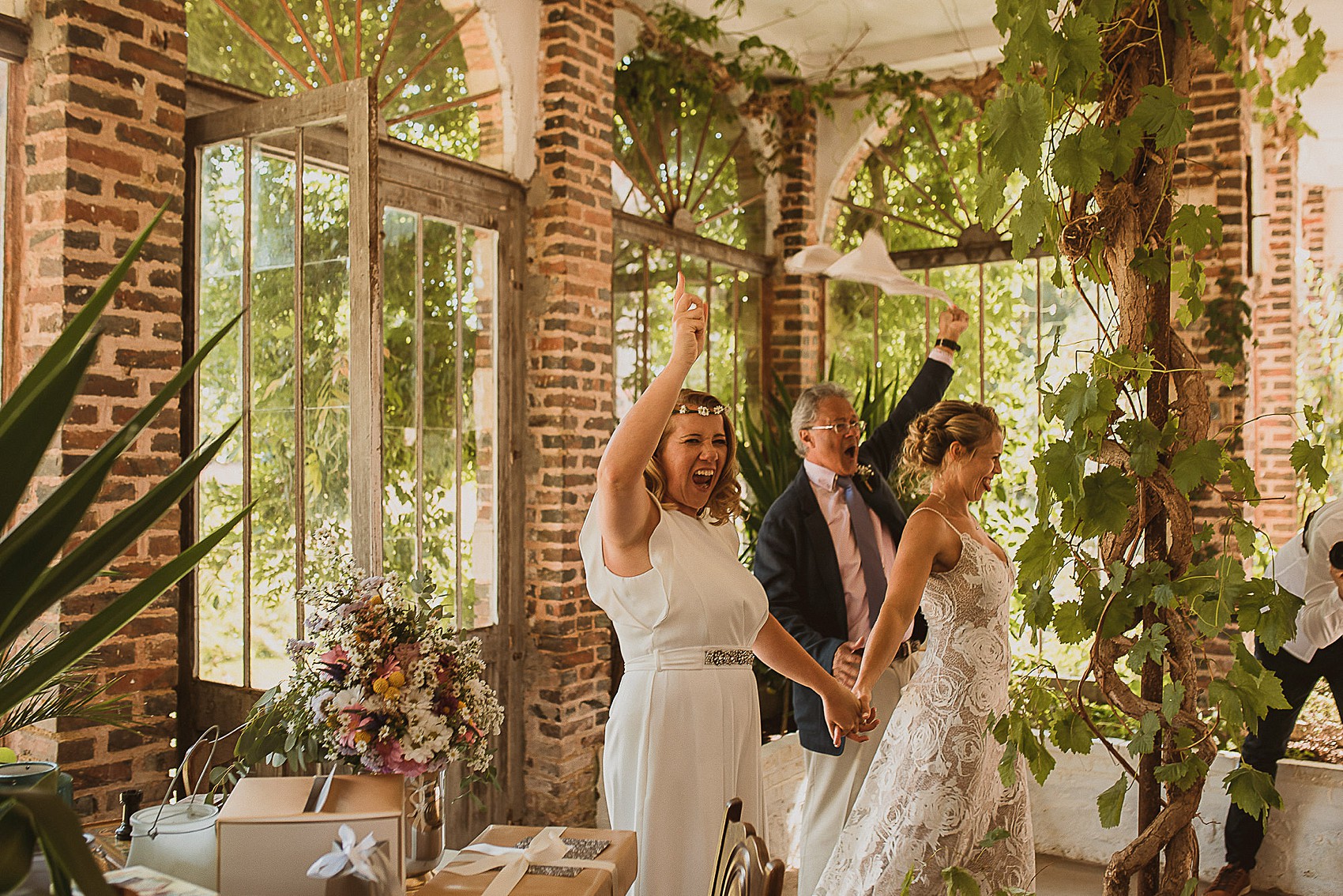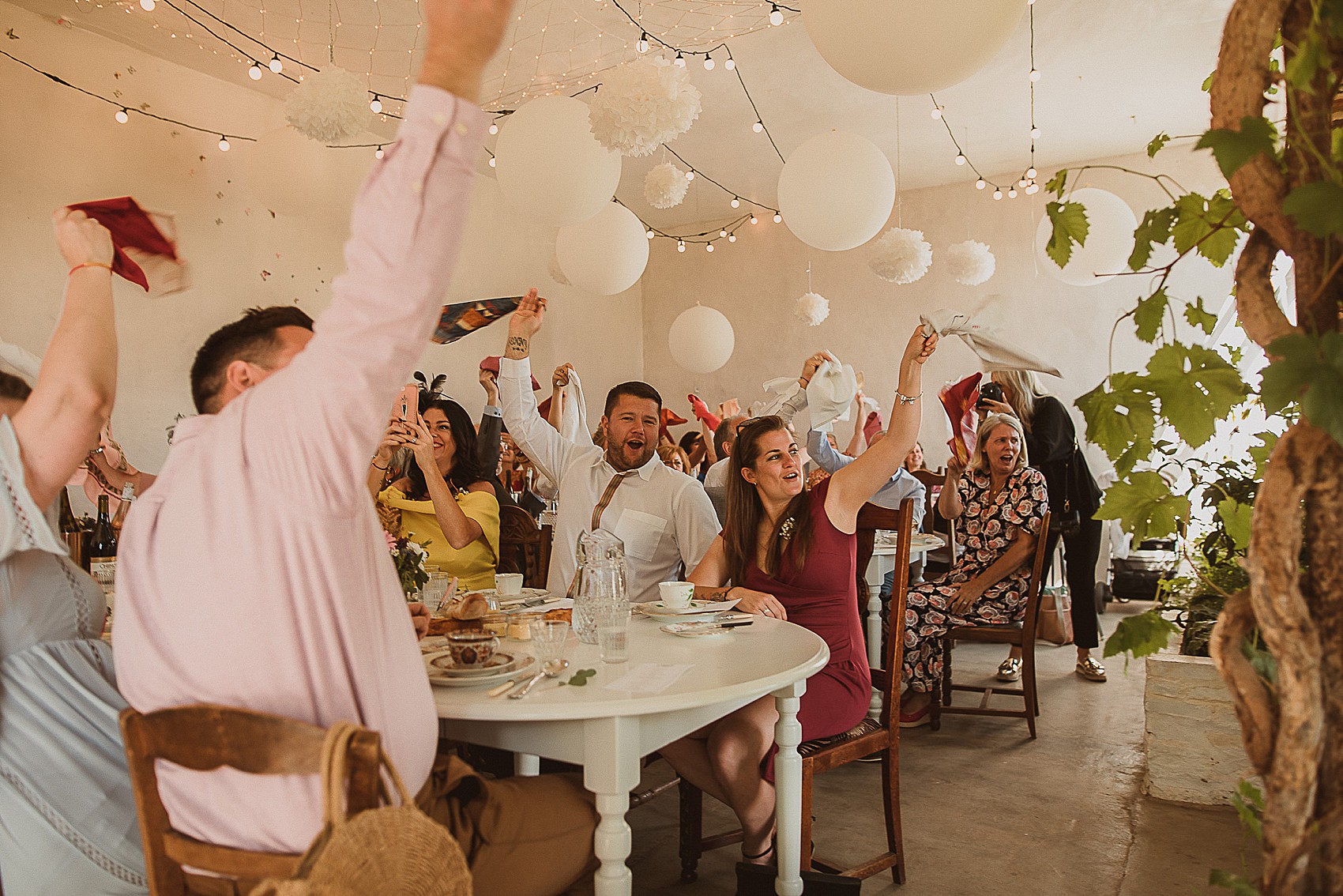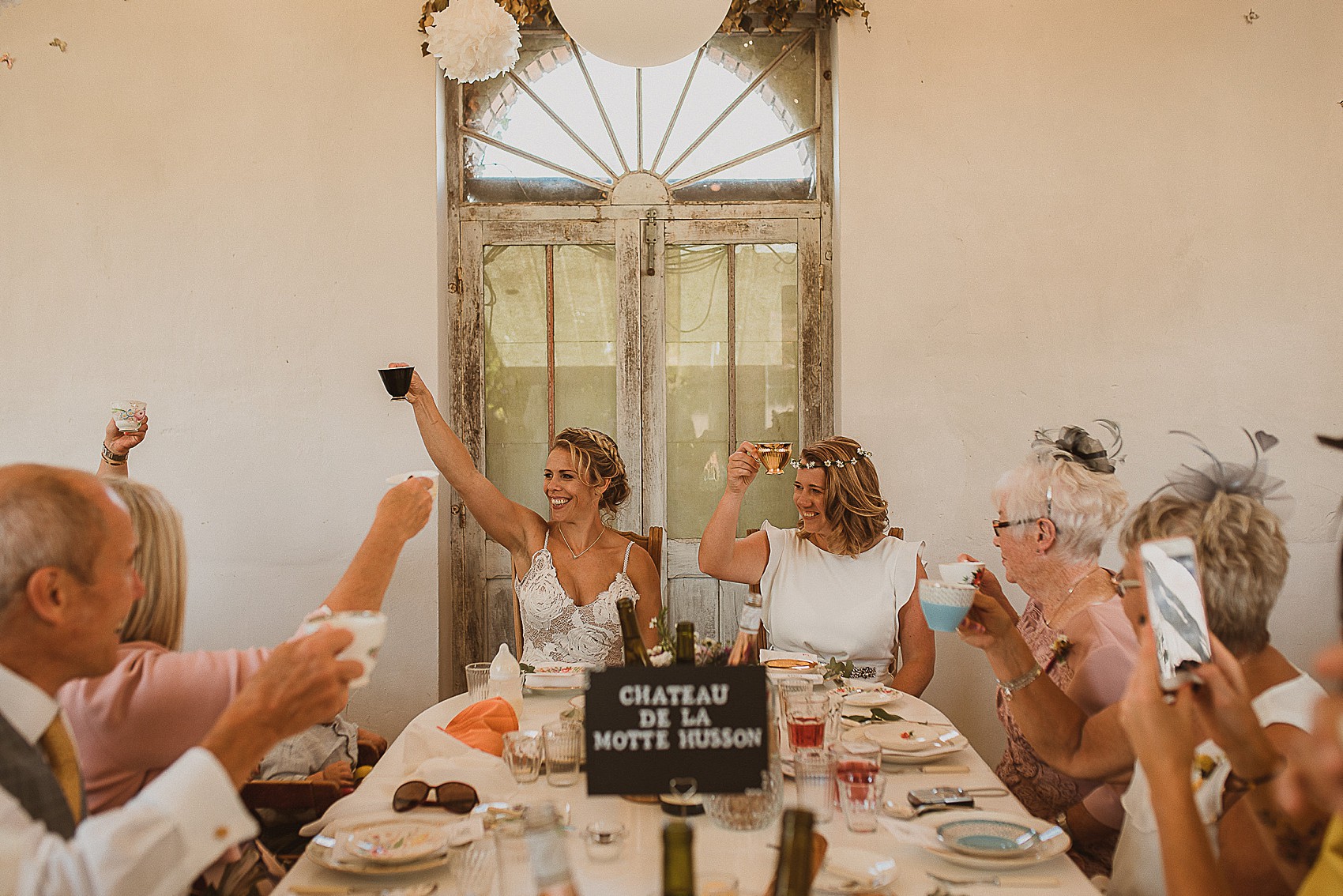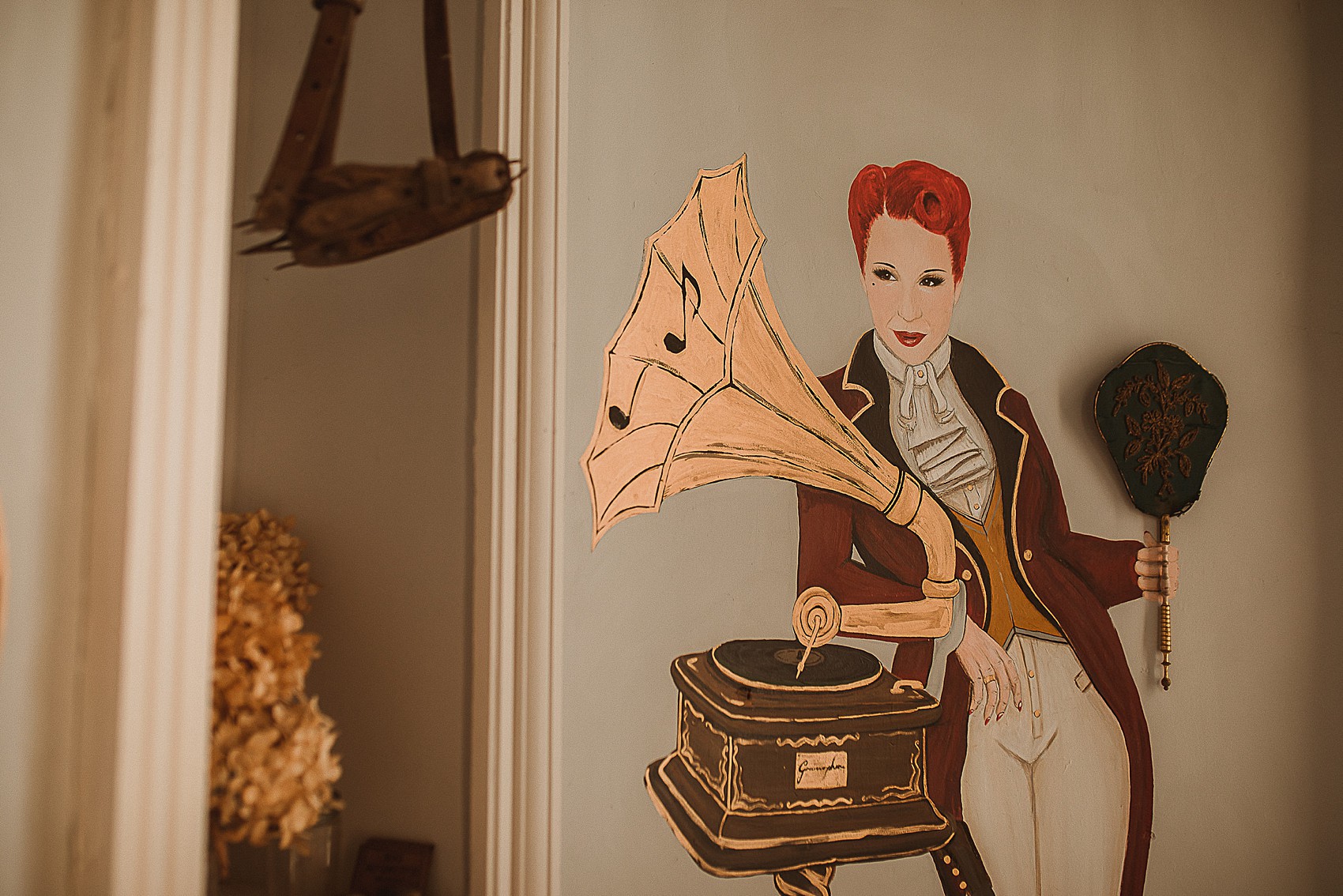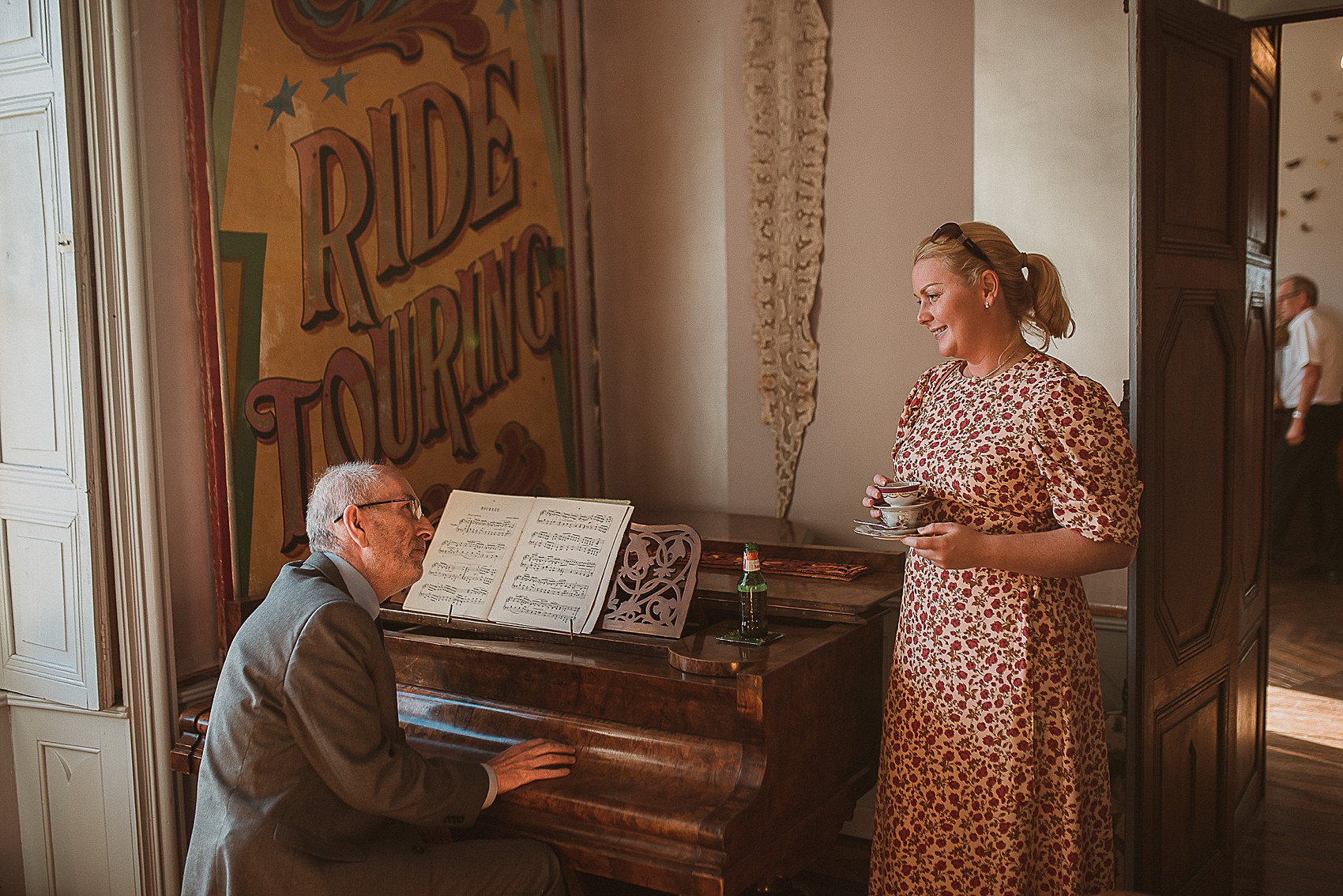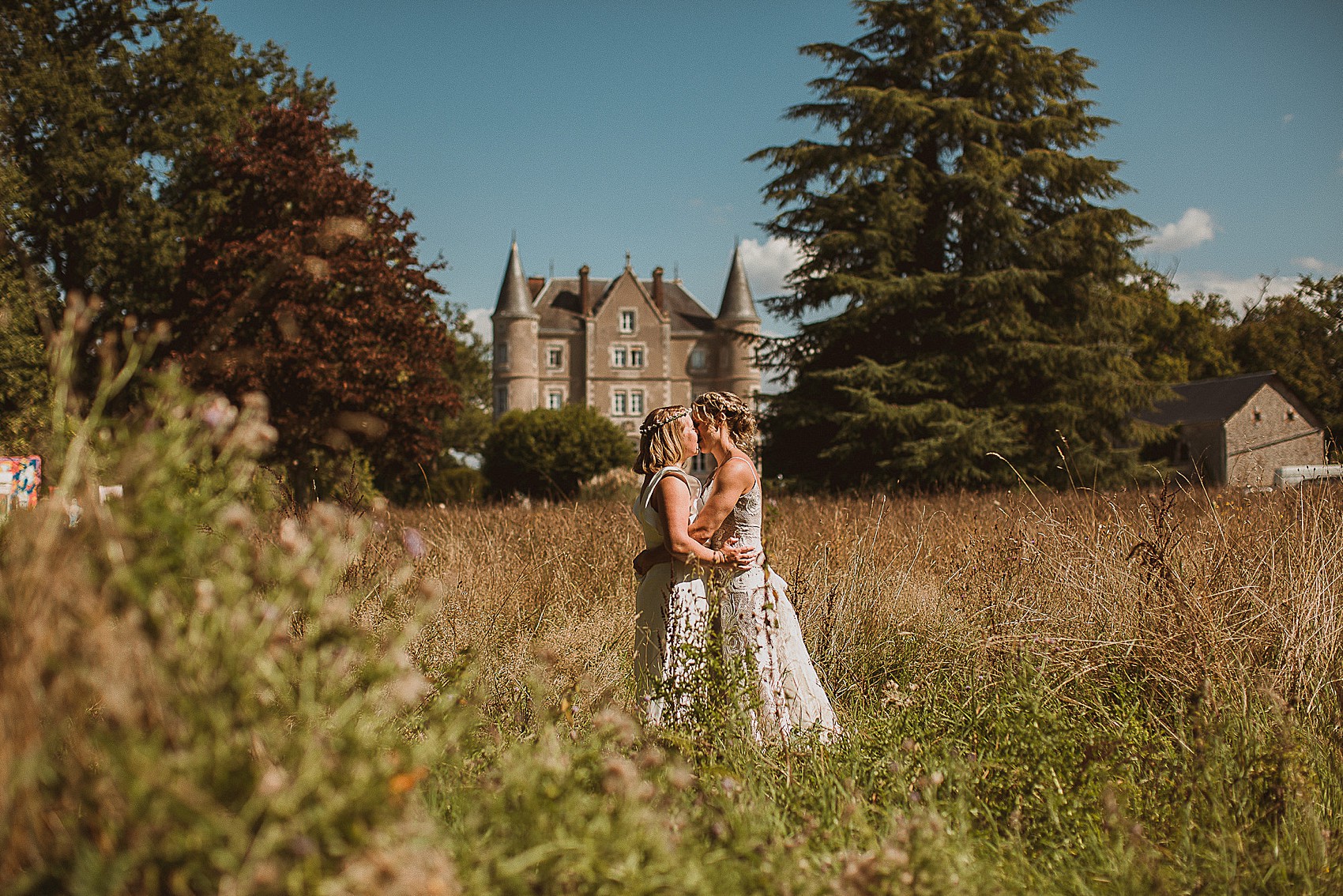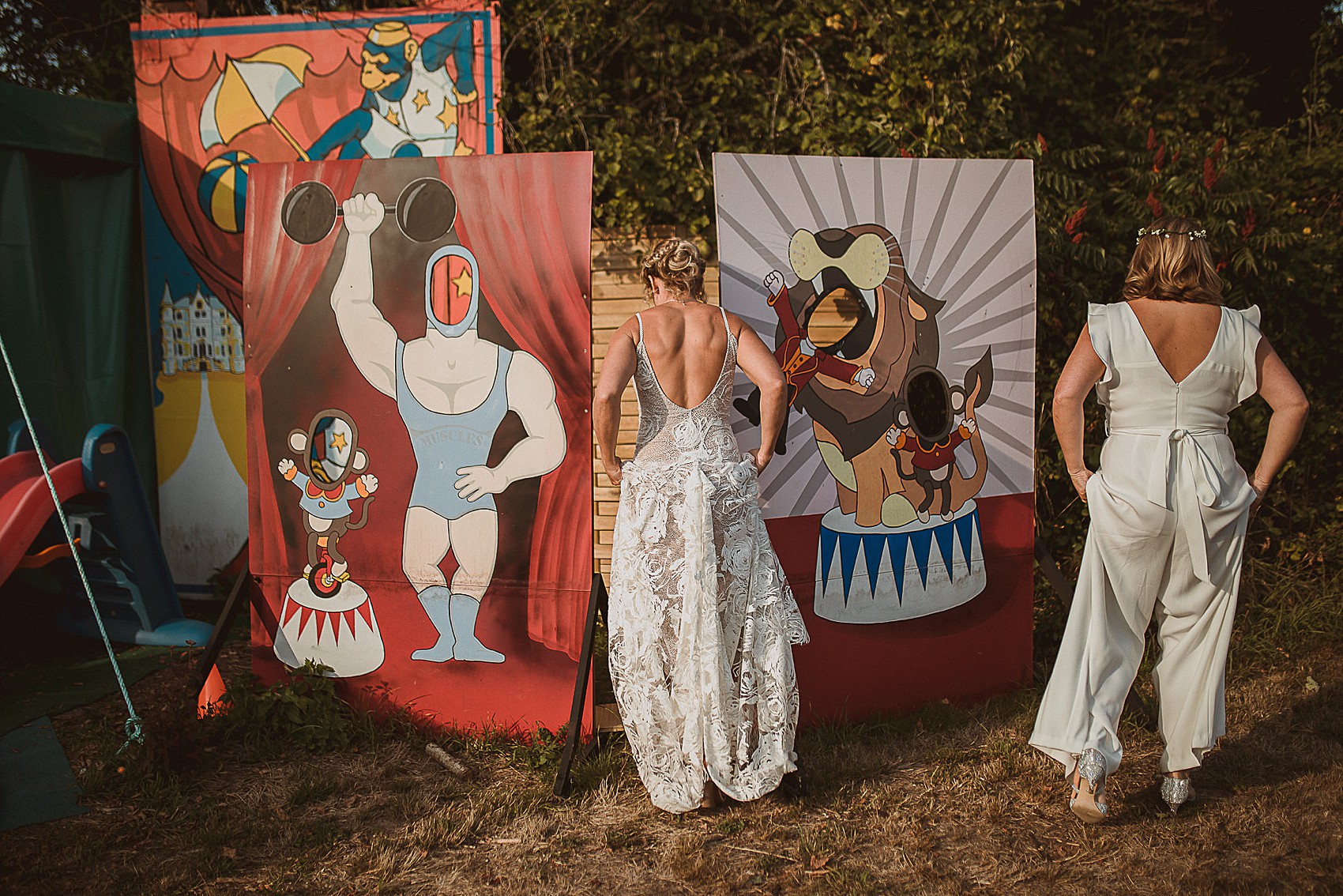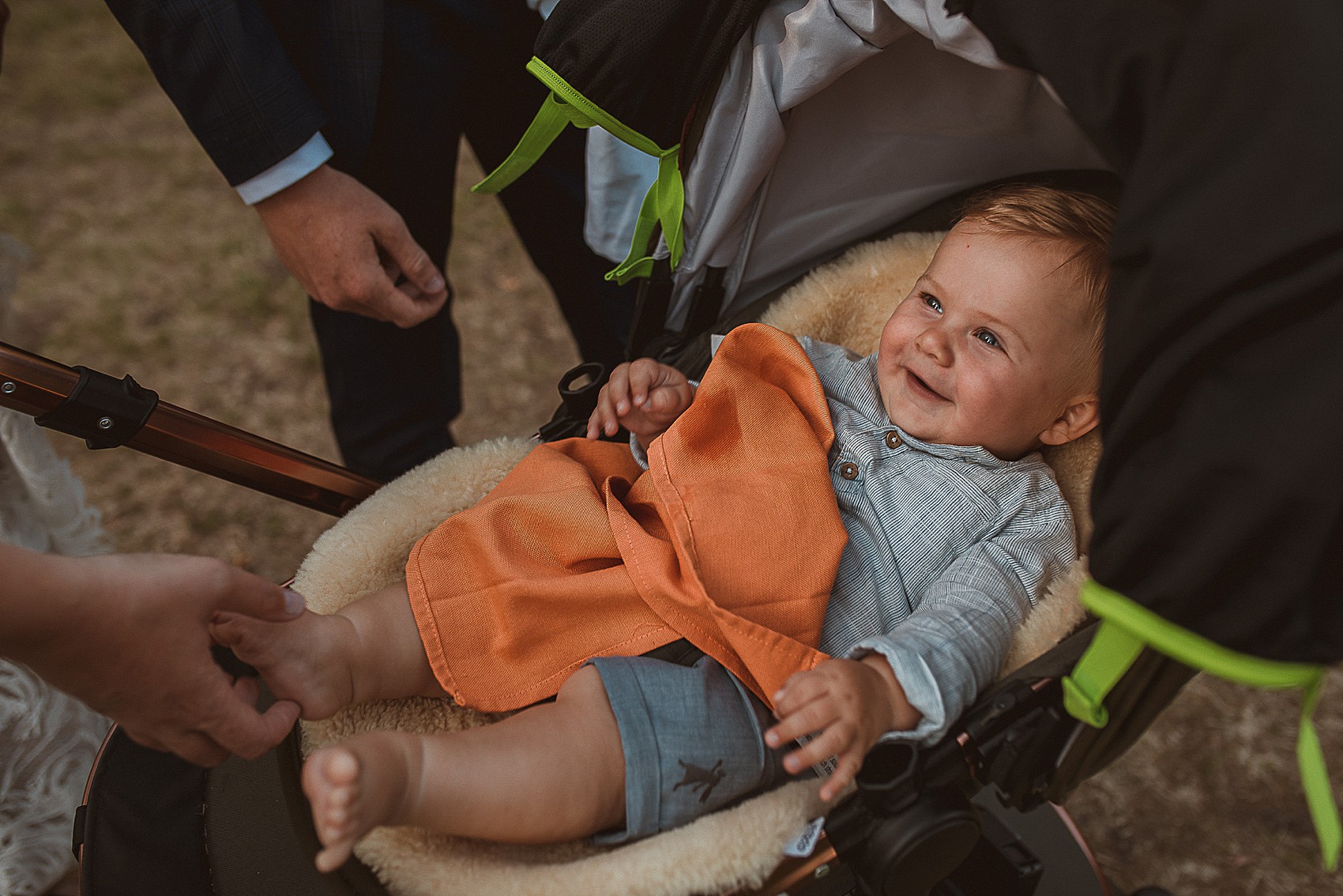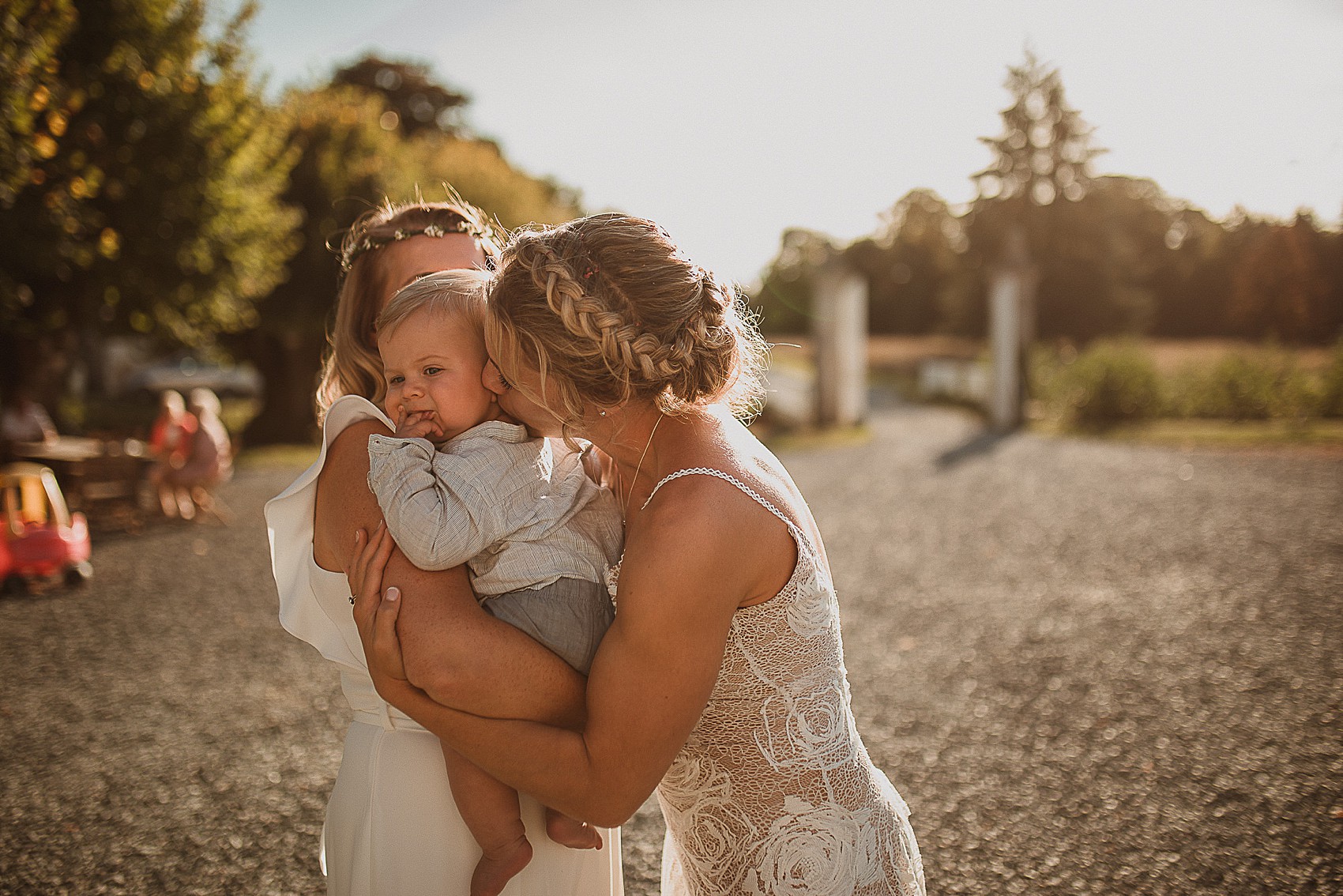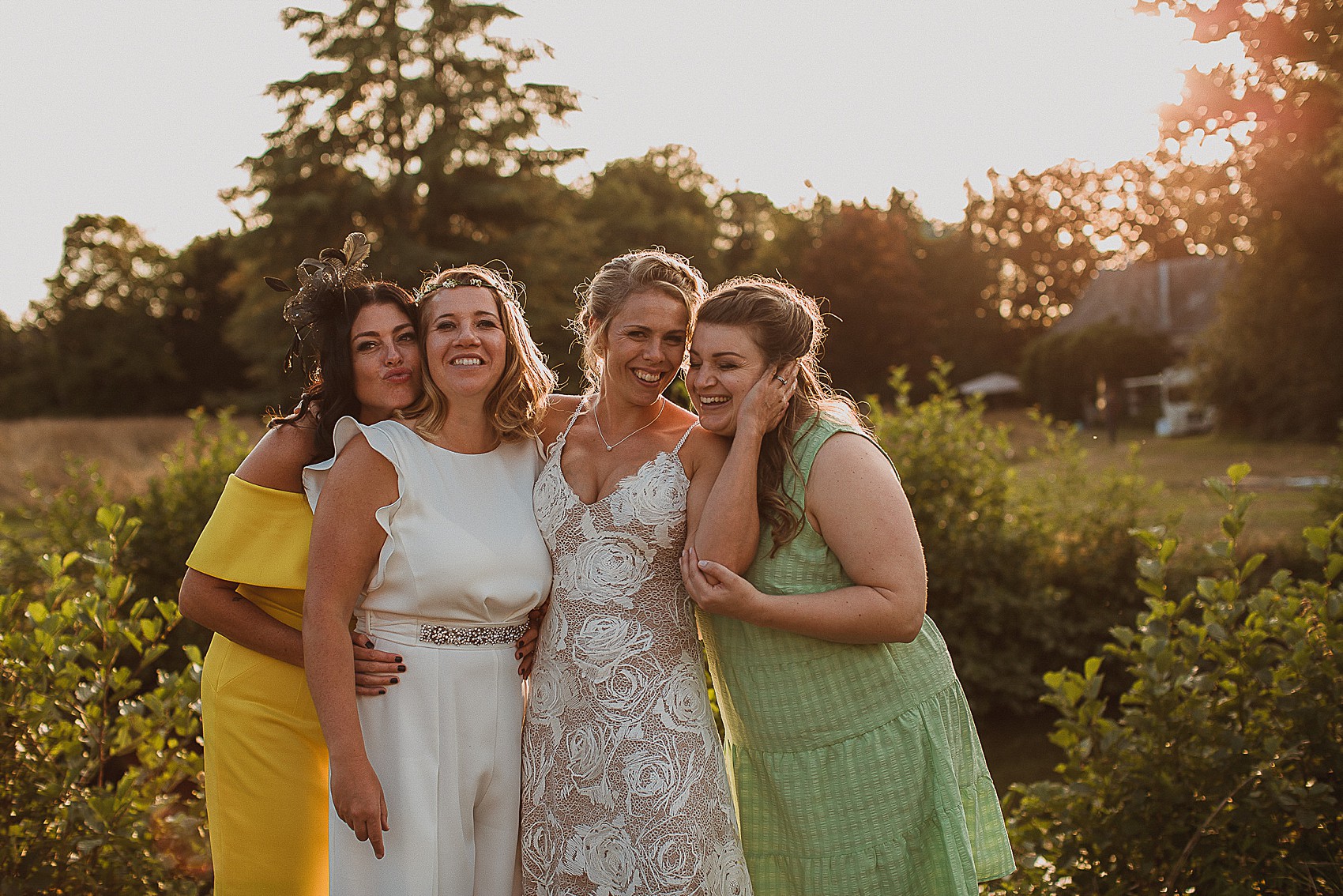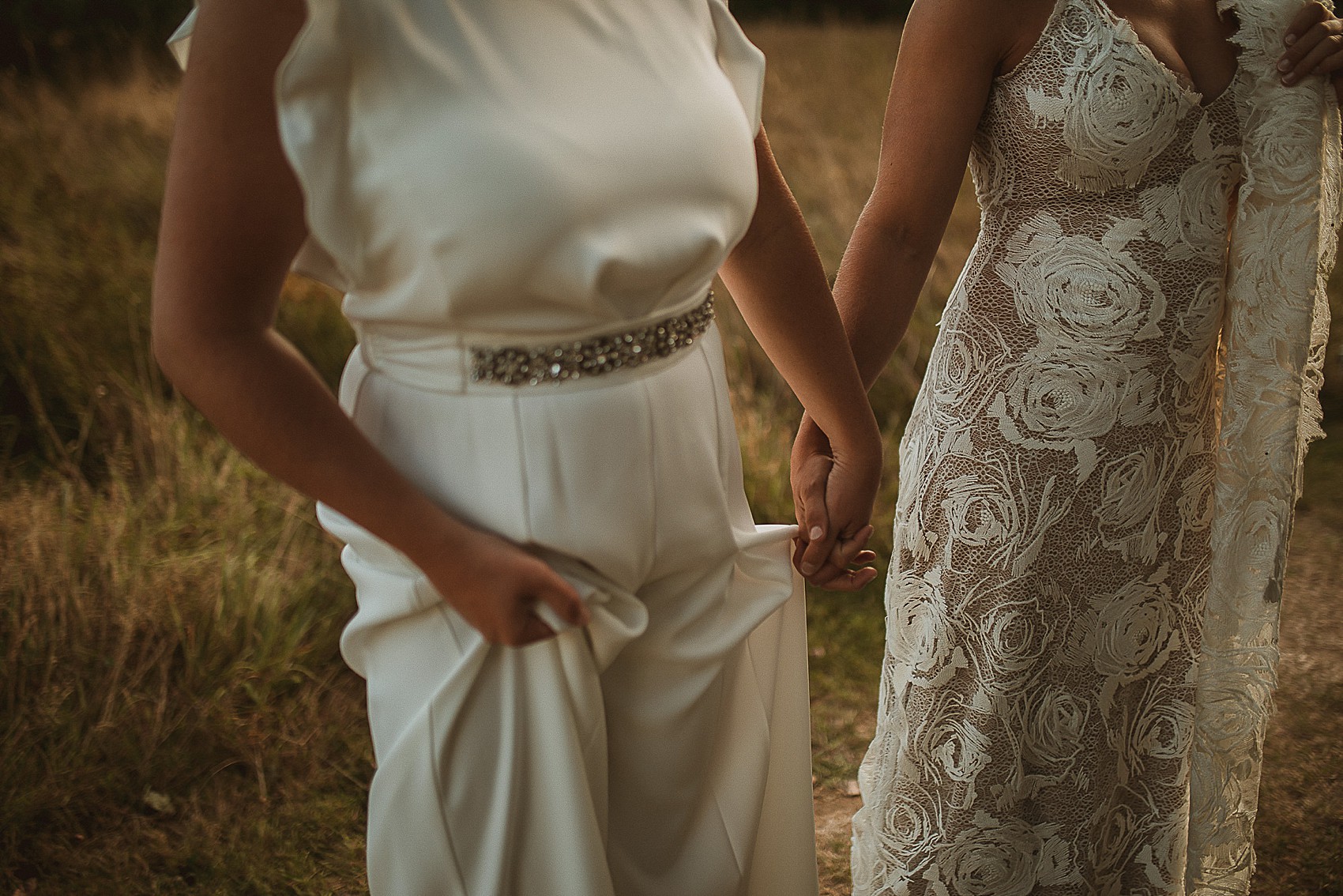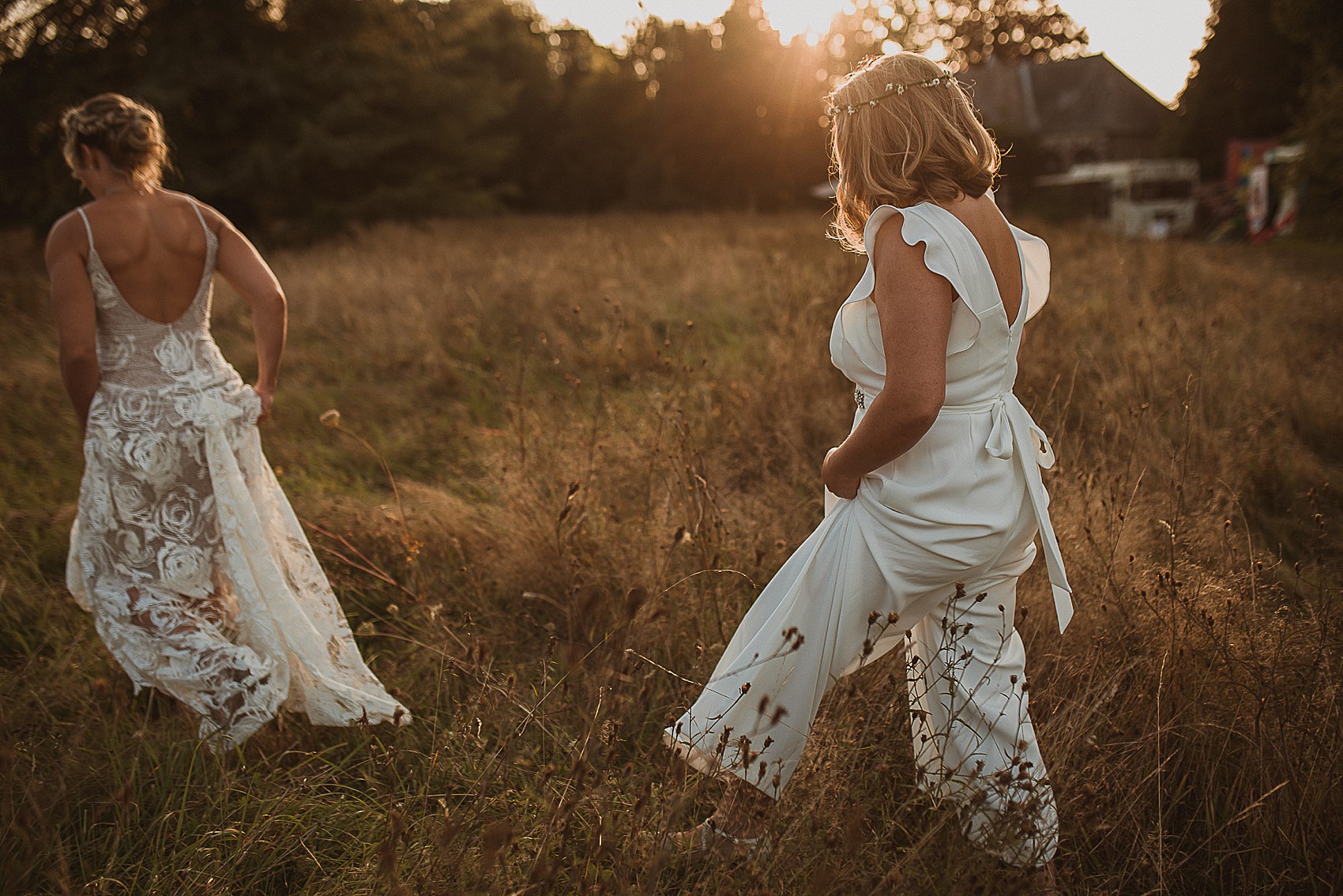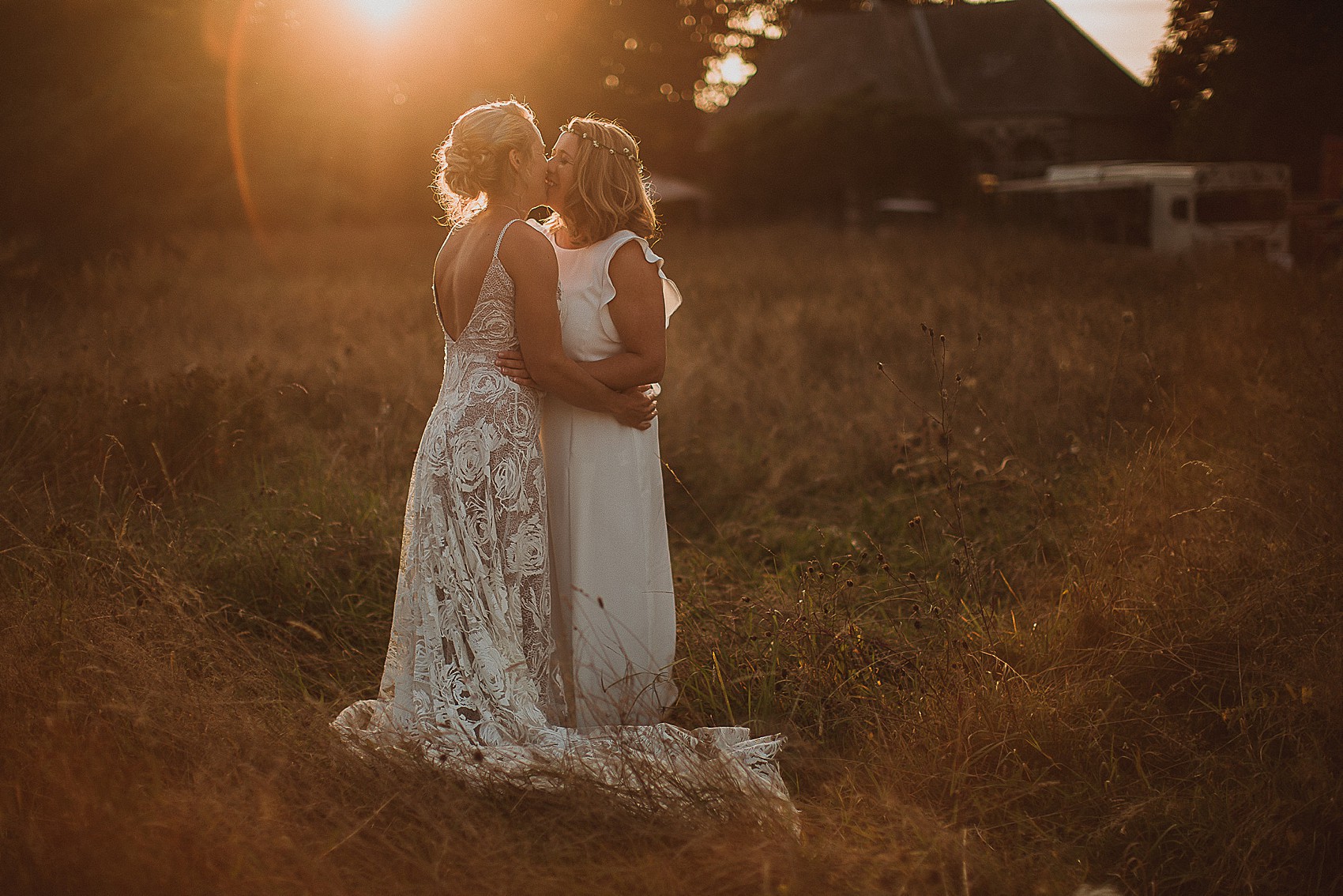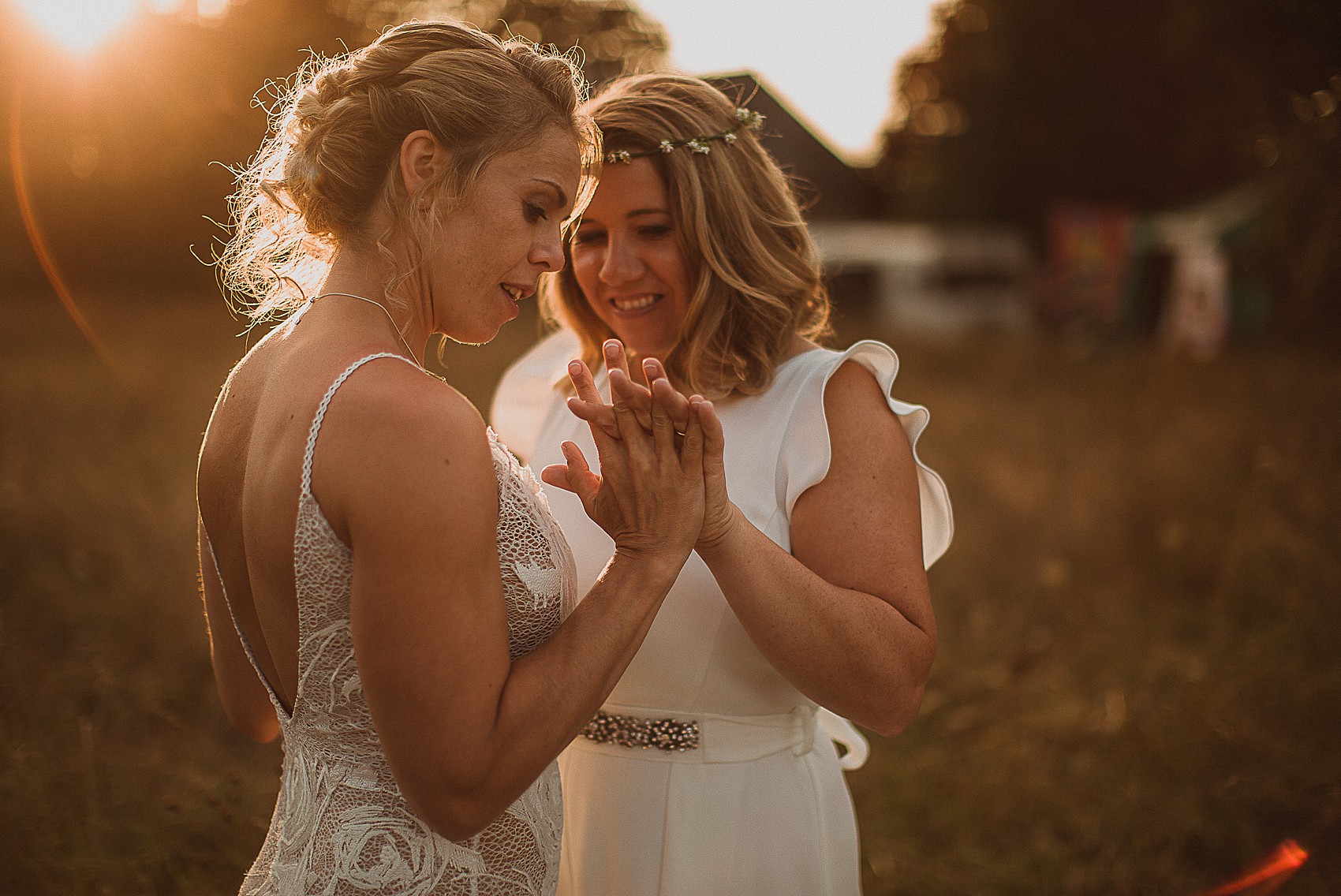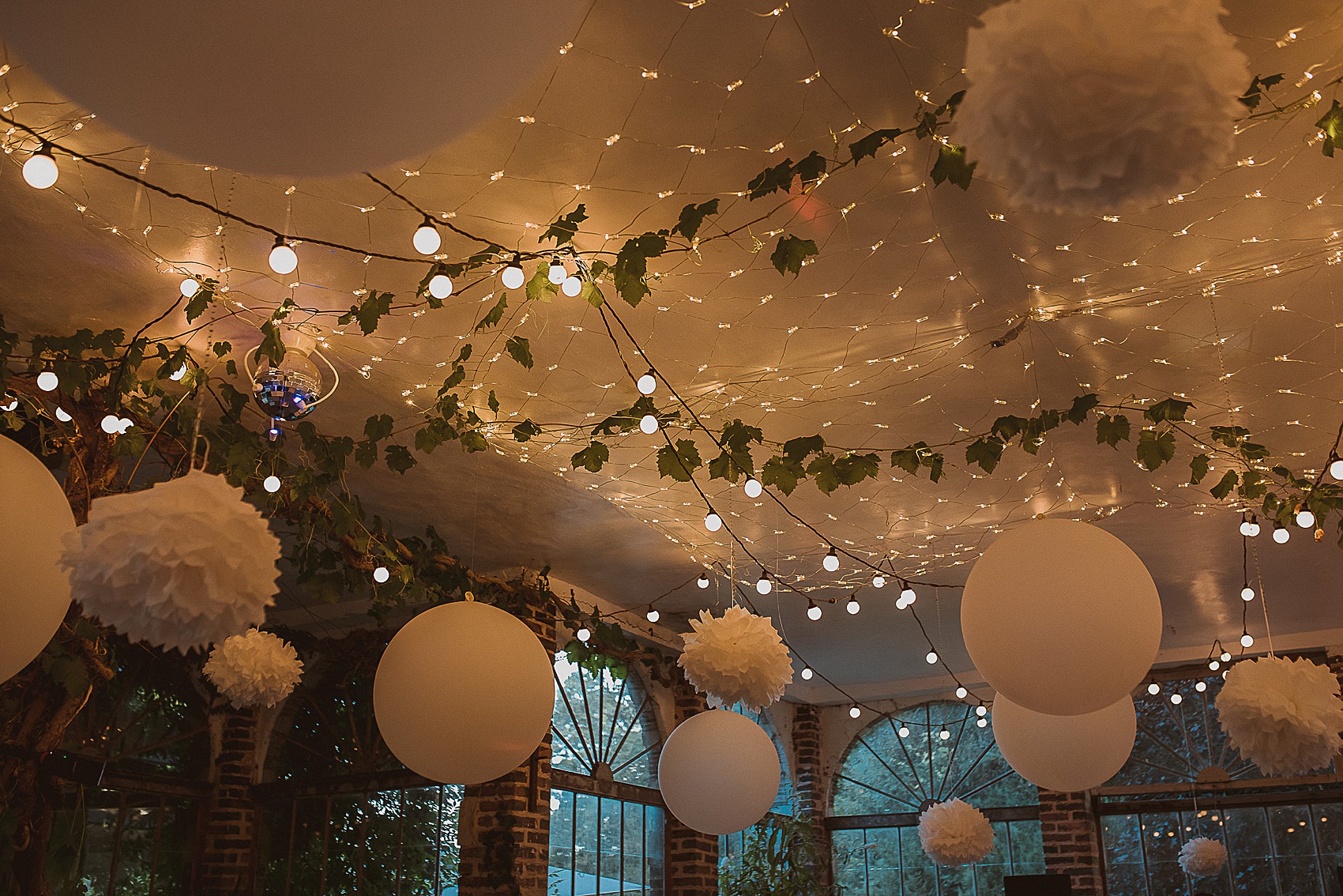 The couple danced to 'Say you won't let go', by James Arthur, as their evening celebrations commenced…
"The whole day from beginning to end was amazing! Everything was so perfect. There isn't one single part we would have changed. We just wish we could relive it over again."
And the celebrations continued into the evening courtesy of DJ Leroy…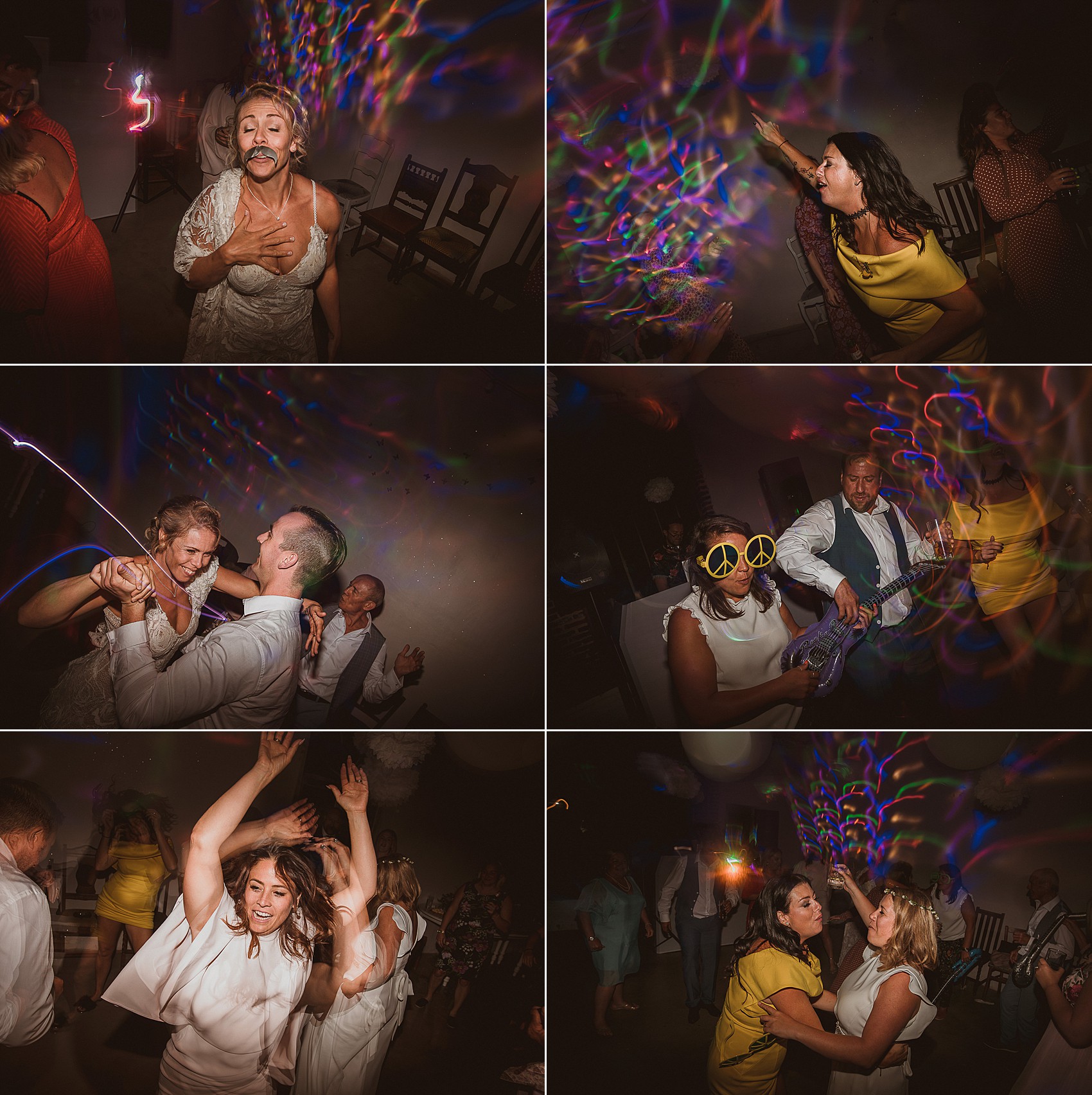 Words of Wedded Wisdom
"One big thing I would say is just take time on your special day to actually enjoy it, relax and take the special moments in, it flies by so fast."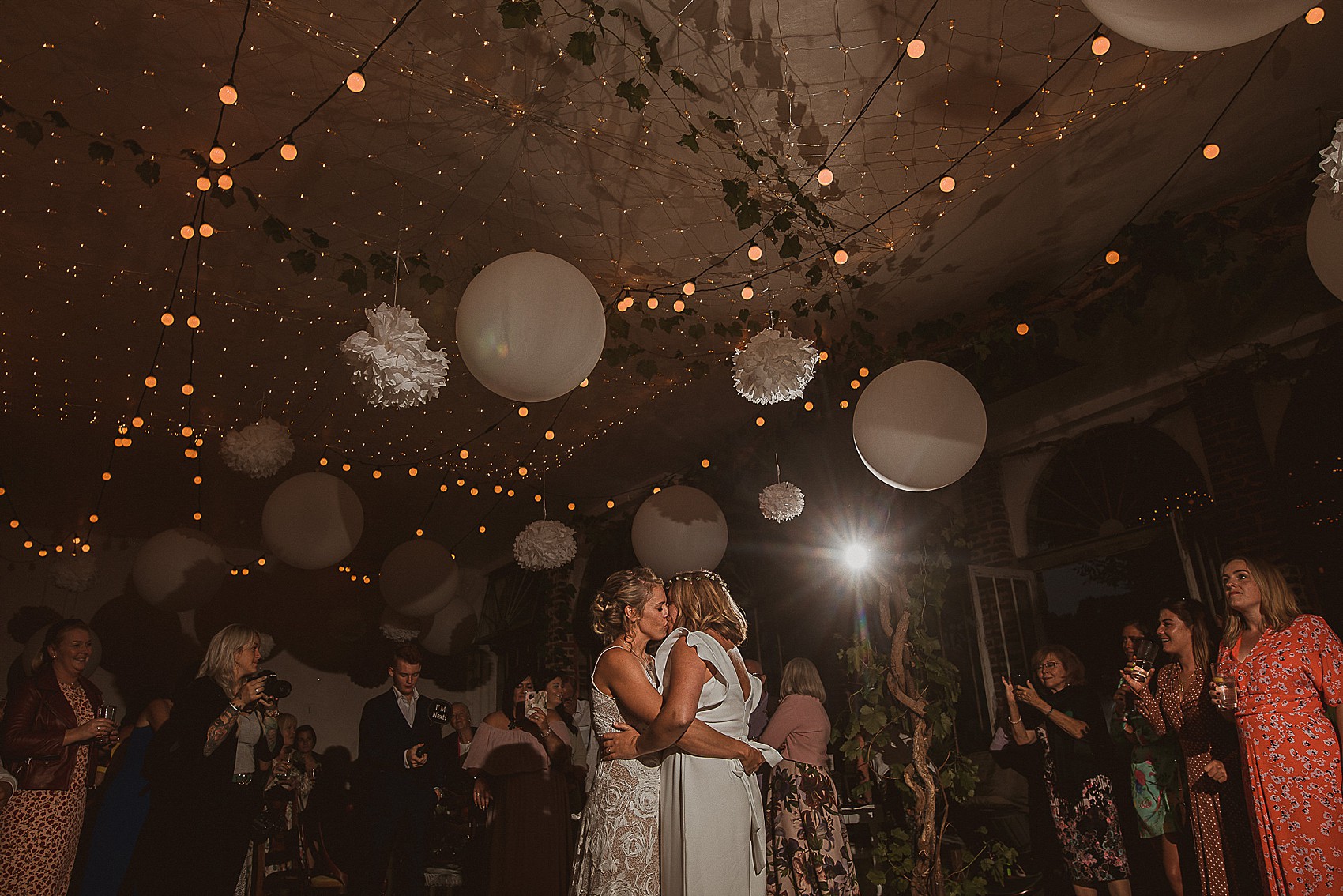 The loveliest wedding, the most joy-filled images. Thank you so much Ella and Liz for sharing.
Readers – you can see more French weddings here, and more Grace Loves Lace and Phase Eight brides also.
Love Annabel x