It's one of the most exciting times of the year for us as we welcome newly engaged couples to Love My Dress for the first time.
It's also a time we take great pleasure in guiding you onto the right path by recommending some of the best, and indeed our very favourite wedding service providers and suppliers.
We work with many photographers, each of whom have a very different style, aesthetic and approach to photographing couples on their wedding day. It's important that you find the right photographer for you. And for those of you looking for a modern, artistic and creative photographer, it makes me so happy to tell you about Carrie Lavers.
Hampshire based Carrie popped up very clearly onto our radar last year through this beautiful work, which included the most beautifully photographed wedding of shoe designer, Freya Rose. We had a conversation with Carrie recently that I'm delighted to share with you today. Also, keep an eye out in this article for details of how you can save money booking your wedding photography with Carrie.
Who are you, and what do you do?
Hello to all Love My Dress followers and readers! I'm Carrie, a creative, artistic UK and International wedding photographer based in Winchester, Hampshire. I love everything about weddings and believe it is a huge privilege being able to be part of a couple's most special day.
I shoot artistic portraits alongside a contemporary reportage storyline of the day – and I focus on capturing timeless images – that is, photographs that will look as good in 50 years time as they do now. These include all the precious perfect, and perfectly imperfect moments throughout your day.
Where are you based and what areas do you cover?
Whilst I'm based in Winchester, Hampshire, I actually cover weddings all over the UK and internationally.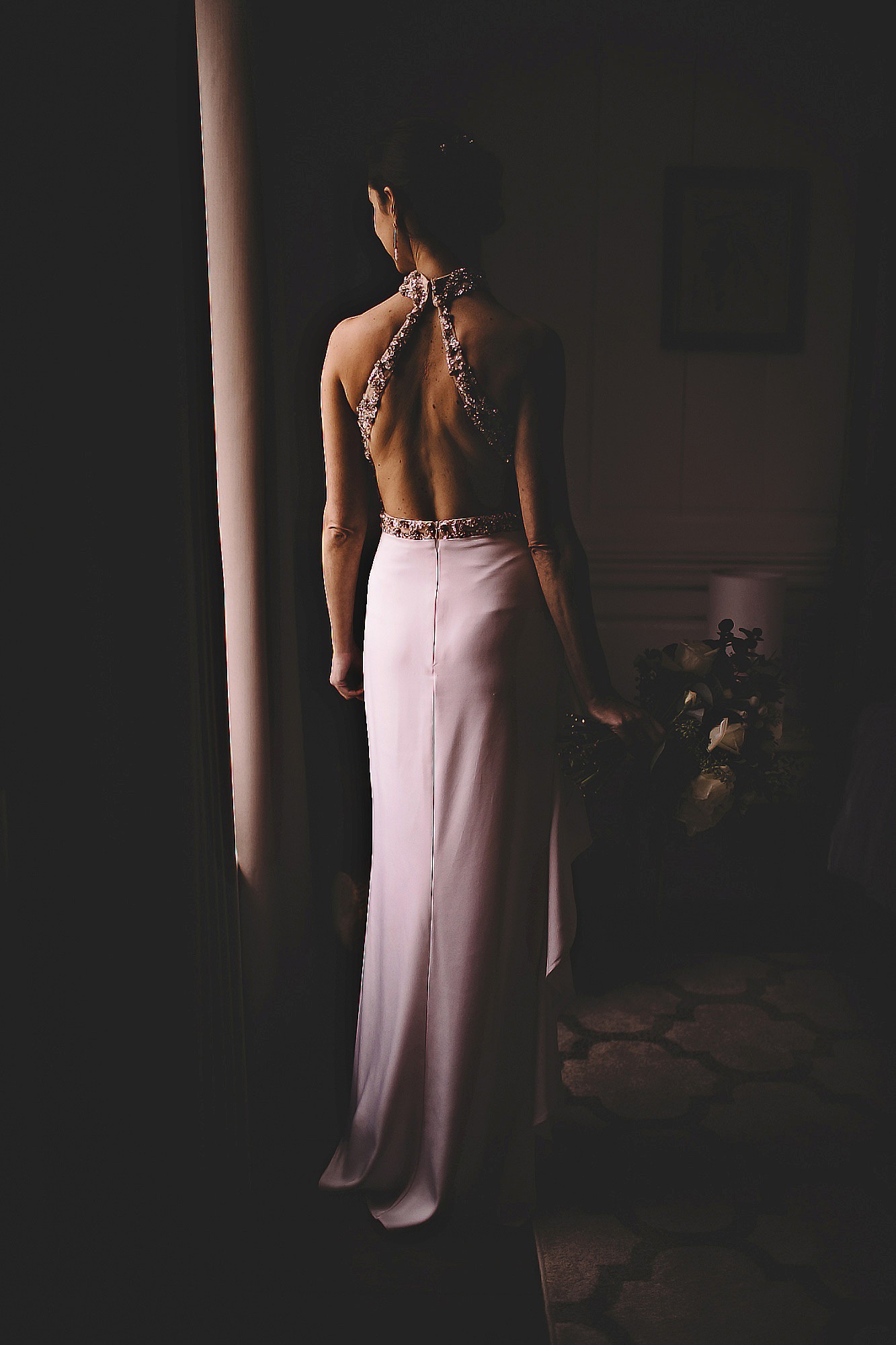 What are your typical fees and what is included in these fees?
I've always liked to keep things simple and straight forward for my clients, so offer one single package which includes:
A pre-wedding consultation via FaceTime to meet and chat more about your plans
Unlimited coverage – because the wedding doesn't end after the first dance!
A sneak peak of a few images (c. 20) 72 hours after your wedding
An online slideshow and gallery of your images 8-10 weeks after your wedding
AUSB package of all the edited images
500+ – Travel within England
And a few other little surprises along the way!
….the cost of which is £1,795.
Tell us how you started out in photography and what drew you to wedding photography in particular?
For as long as I can remember, I have always had a camera in my hand enjoyed documenting life, so photography, and in particular capturing 'moments', has always been a passion. This passion then extended into weddings when I was planning my own wedding day back in 2013/14.
The wedding photographer was the second thing I booked, after finding the venue and confirming a date. I knew it was THE most important thing to get right.
What do you love most about being a wedding photographer?
I can honestly say I love everything about being a wedding photographer, but the thing I love the very most, would be the moments that are always special and completely independent to that particular wedding. For example when the brides father sees his daughter for the first time, or the look on the groom's face when he sees his bride or an aunty losing her control on the dance floor in an epic way. Capturing these moments as they naturally occur is what brings me the most joy.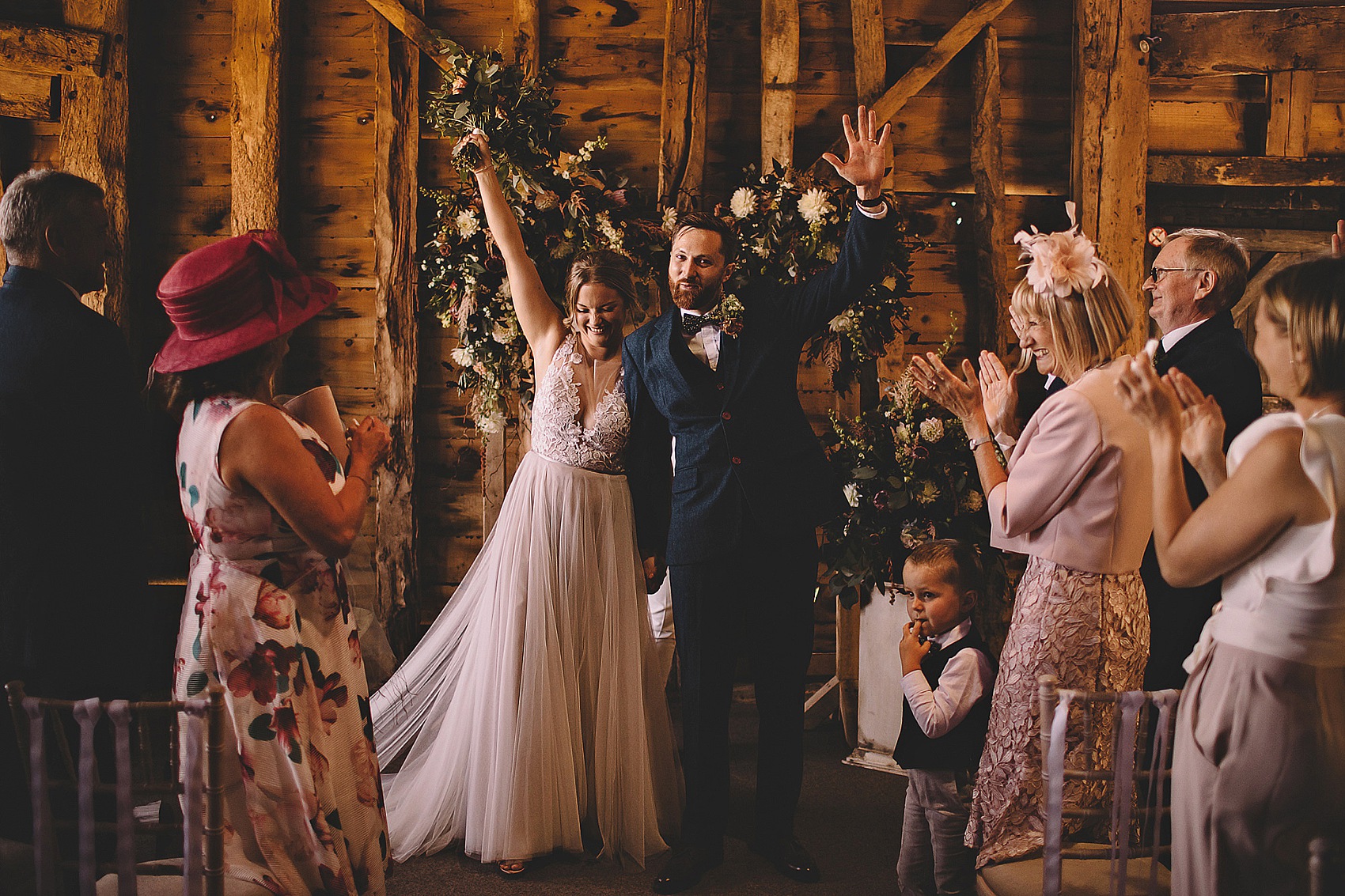 How would you describe your signature style and approach?
I would say that I have quite a different style – my own unique and distinct aesthetic, which I would describe as dark, editorial, soft and romantically whimsical.
My style is unobtrusive for candid shots and interactive when it comes to couple portraits. I love engaging with people in order to make them feel at ease and get the best from them.
I also offer an element of exclusivity with my couples – I only work 20-25 weddings per year as I want to be able to give me couples the creative best.
What/what inspires you? Do you have a muse?
I am inspired by a lot of fashion photography, I have been buying Vogue since I can remember! Lately I am also inspired by a lot of TV and film – the new Joker film for example was really inspirational to me for its use of darkness and light. Similarly, The Hand Maid's Tale, I find really inspirational for the darkness and use of composition and overall editing style.
In terms of actual wedding photography, I am more inspired by Australian and New Zealand photographers who tend to produce work that is more on the dark, editorial side, but still soft and whimsical and romantic.
Have you noticed any changes in what couples want/need in wedding photography in recent years?
Couples are choosing to have less formal shots which is great as it means more time to capture real, natural and unposed moments. That said, I have to say – I always make sure I photograph all the key people, as I know from experience that some of the most special and precious photographs might not seem that way at the time they are being taken. For example, one of my most treasured photographs from my own wedding is a picture of my dear nan who is no longer with us.
What are your favourite kinds of wedding photographs to take (ie, getting ready shots, couple portrait shots etc)
I live for a golden hour! You know, that beautiful part of the day during sunset when the light provides a gorgeous setting for romantic shots. If I can get a golden hour to take my couple out on, that is my absolute favourite.
What advice would you pass on to couples nervous/not keen on being photographed? For some people, being photographed can induce real anxiety!
I am very relaxed and informal – most of my couples say that they don't even notice that I am there which is my ideal feedback. I have a very relaxed and calm persona on the wedding day which I think really calms my couples and gets the best out of them.
What advice would you pass on to couples in general to help their day go more smoothly?
When my couples book with me they get a whole guide on how to get the best out of their day, this ranges from best times to schedule photos, to bridal prep advice. Its all based on learnings from my own wedding and the many weddings I have photographed.
What about guests and other people taking photographs at weddings – where do you stand on this?
I'm easy on this, its' entirely up to the couple and what they want to do. Does it annoy me that a phone is in the aisle when the bride is coming down, absolutely but it's not my decision to make, I leave that decision up to the couple and what they want to do. It is their day.
And how long do couples need to wait to receive their photography after the wedding?
On average, my couples wait 8-10 weeks during peak season (June-September) for their wedding photographs. Out of peak season, it tends to be more like 4-6 weeks.
Can you share a bit about your work/creative space with us? What does it look and feel like?  Any particular vibes/style/decor?
I work from home when I'm not on a shoot. I have a jade green desk with lots of old fashion photos hanging on the wall in front with a lot of greeting cards with inspirational quotes or nice prints.
What does an average day for a successful wedding photographer look like?
After a 14+ hour day, loading the photos onto my computer when I've got home and immediately editing a few pics because I'm too excited and can't wait until the morning. This happens every wedding and I love it!
What kind of things do you like to do away from work?
I have a crazy 4 year old boy called Eddie, so the things I would like to do which would be shopping, walking, going to the cinema are not the things I end up doing which is mostly watching power rangers, going metal detecting and making stuff out of card board boxes ☺
What would you be doing if you weren't running your own design business?
I would have probably stayed in my previous role as a Buyer.
What's next for your business and brand?
I am looking at ways I can be a more sustainable supplier. For example I am looking at getting an electric car this year to travel to each wedding. I am already paperless and I am now printing my prints on recycled or bamboo paper. It feels good to be embracing a more ethical way of running my business, it feels so important.
_____________________
Carrie has some dates left for 2020 weddings and is now taking bookings for 2021 and beyond. To enquire about her availability, please email [email protected] or telephone 07875 038075. Alternatively please get in touch using this form via Carrie's website. 
Remember, all wedding photography booked in January 2020 will qualify for a 10% saving, reducing Carrie's fee to £1615.50.  That's an exceptionally reasonable sum to pay for such a talented photographer and saves you £179.50 (to pop towards a romantic weekend away a few months after your wedding, perhaps?).