Flower girls and page boys are always the small stars of your wedding day. Yes, they may be a little unpredictable at times but my goodness, they are always adorable.
Your tiny attendants deserve something special and Little Eglantine offers just that. This French Maison de Couture offers elegant and exquisite designs that younger members of your bridal party will absolutely love.
Before I hand you over to designer Stephanie Staub, let me just tell you a little more about these wonderful outfits. To start with, these flower girl dresses are special – each one is handmade from the finest materials and the finished garments simply ooze French elegance and delicate simplicity. Forget mass-produced, fast-fashion dresses for your little ones, these unique award-winning designs are loved by celebrities and royalty alike.
Little Eglantine

+ Follow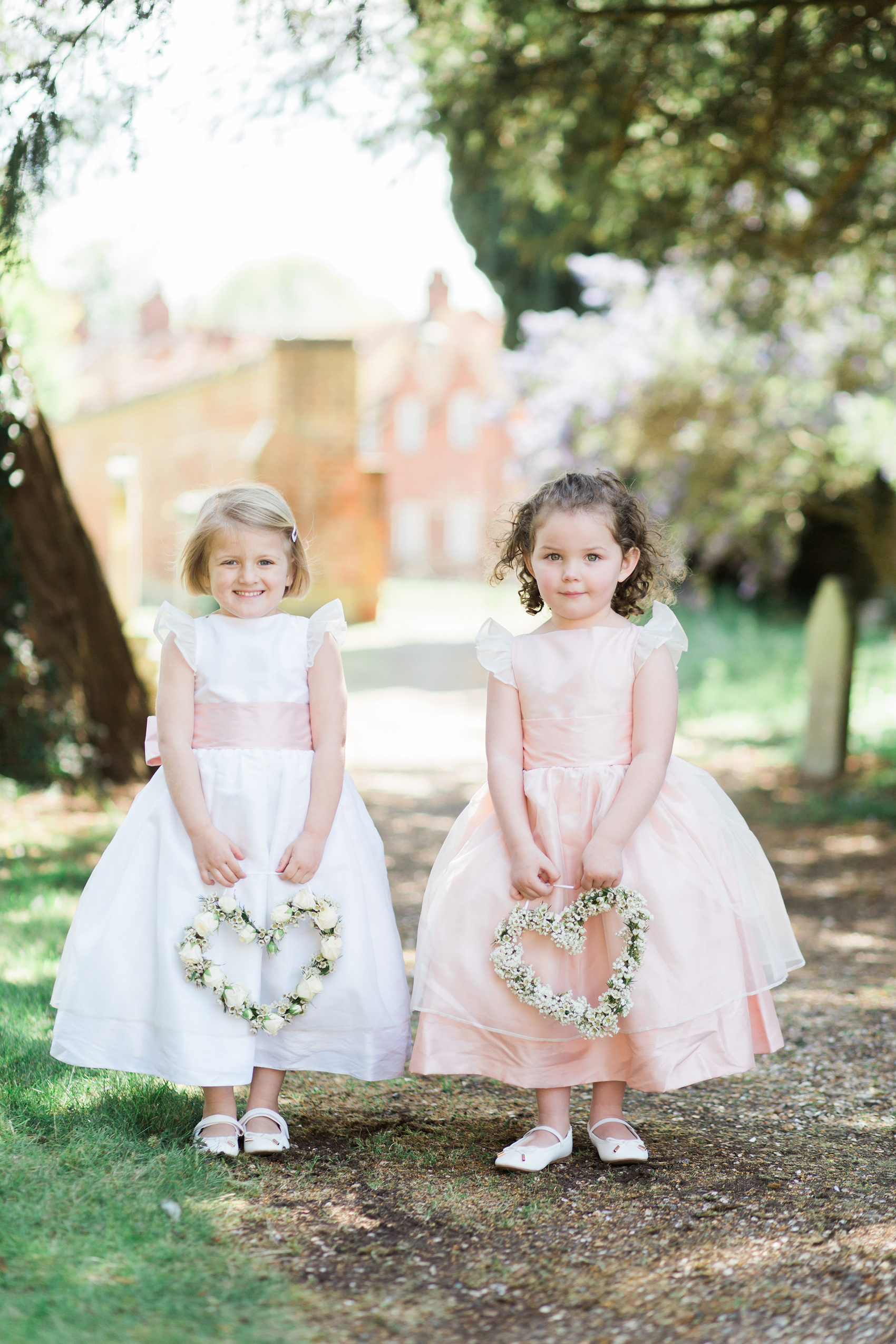 Let's hear more from Stephanie herself and we'll start with the introductions:
A Conversation with Stephanie Staub of Little Eglantine
"Hello, I'm Stephanie Staub, a French Couture designer. I started sewing at a very young age – I even used to create and sew my own party dresses when I was a teenager! Fourteen years ago, when I started planning my own wedding and couldn't find a designer that matched my taste, I thought that I would design and make my own flower girl dresses and page boy outfits. I had so much fun, and had so many compliments, that I thought I could also make garments for others. So that's how it all began."
What do you love most about working in the bridal fashion world?
"What I love most are my clients! I love spending time with them and I love building a trusting relationship with them. Creating beautiful garments for lovely brides makes me very happy."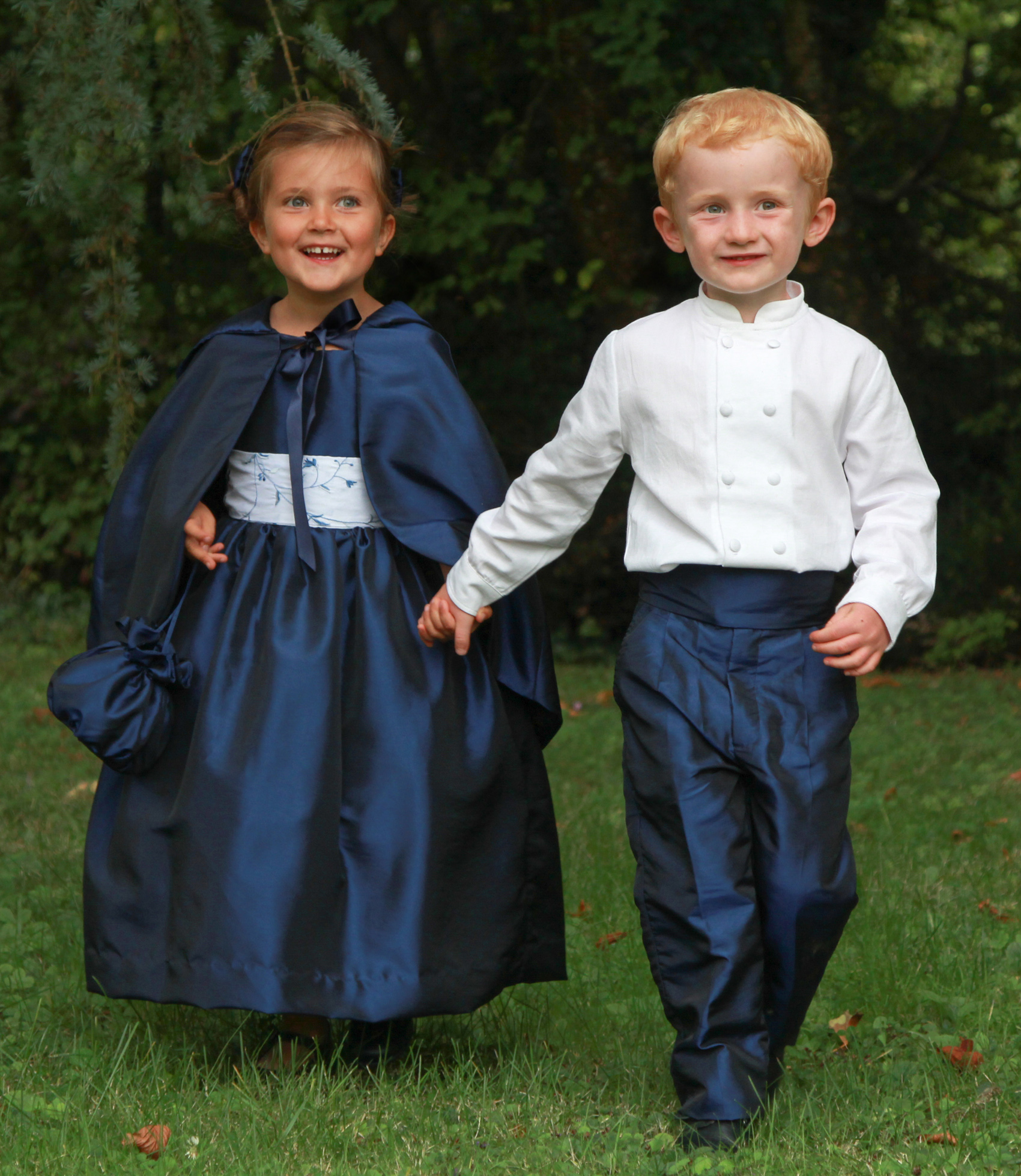 Little Eglantine has been hugely successful. What do you think makes your brand so appealing?
"My clients always tell me they were looking for simple yet elegant flower girl dresses and couldn't find them until they discovered Little Eglantine. The French flair makes a difference, I'm sure, and we always take personal care of each of our clients. So, Little Eglantine isn't just about delivering gorgeous outfits, it's a unique experience where each bride receives a personal and memorable service with a team of passionate and dedicated women working so hard for her."
You've created outfits for children at some high profile and celebrity weddings of late. Can you tell us more about this?
"We've provided dresses for clients such as Millie Mackintosh and HRH Princess Claire of Luxembourg but our most recent celebrity bride was Ellie Goulding. Ellie wanted a very traditional wedding and was looking for flower girl dresses and page boy outfits that would complement her pure white, Victorian style long-sleeved gown."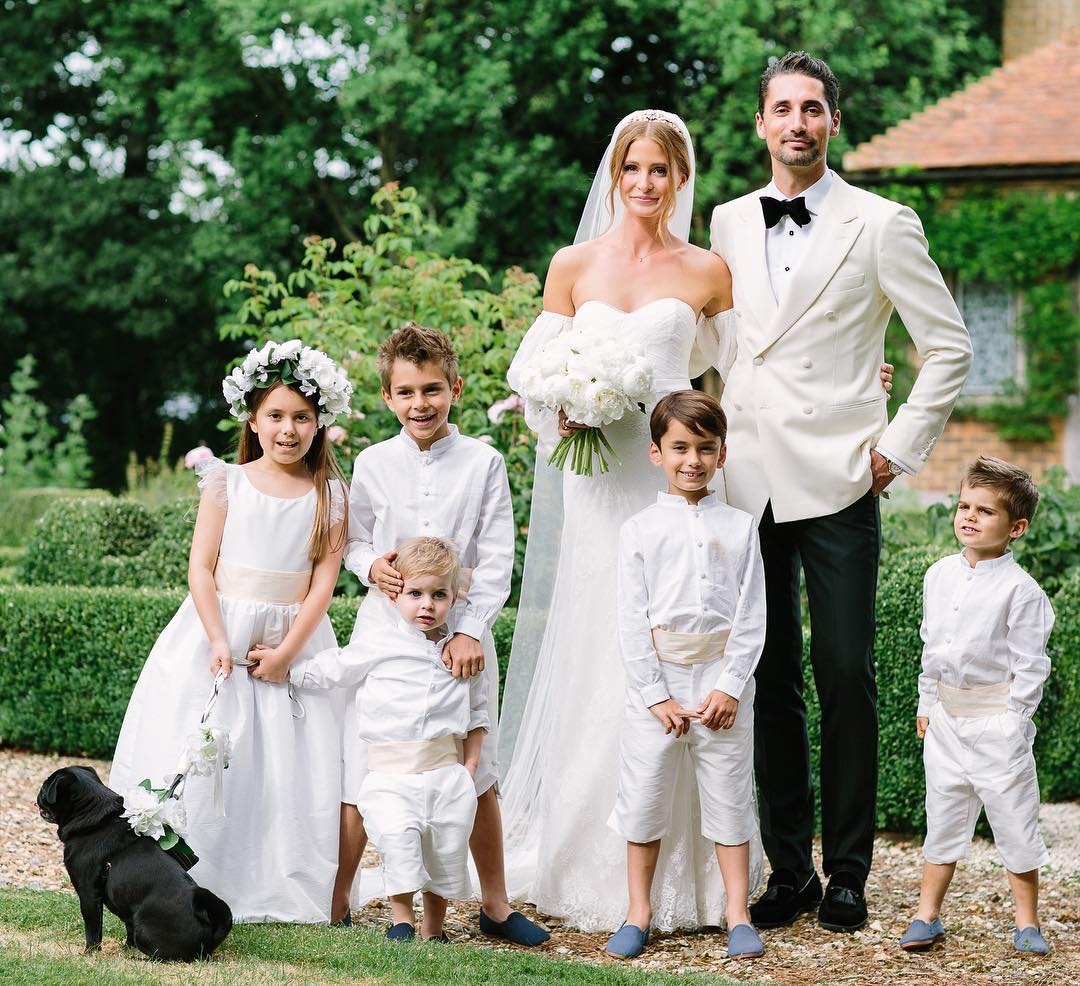 "She opted for our mandarin cotton shirt, ¾ button shorts and cummerbund for the three boys and our Gallia dress for her two flower girls with its delicate puff sleeves and Peter Pan collar.  After Ellie received our fabric swatches, Hannah Lowe, her best friend and personal assistant, who was one of her bridesmaids, also contributed in helping chose the colours and details for each garment. All the outfits were made of crisp white taffeta, with a pale blue dupion silk sash and cummerbund, chosen as a gentle reminder of the very pale blue bridesmaid dresses."
Where do you start with each new collection? Can you talk us through your process?
"Fall and winter are quieter seasons as most weddings take place during Spring and Summer. So, I take this opportunity to concentrate on designing my new collection. I love this time of the year when I play with fabrics and ribbons. I love visiting suppliers and getting excited when seeing a fabric that stands out, giving me the inspiration to create a specific design. I then play with materials, see what colours match best, I adjust the shapes, I cut patterns, trying to find the perfect shape for a new dress, testing it on mannequins and children until I get the look I had in mind."
"I'm currently working on our new collection so it's top secret! But, looking at the 2019 collection, I wanted to play with movement with shapes and pleats so you'll notice that skirts were really central to this collection. You'll also spot lots of details such as the dotted tulle sleeves, our signature boat necklines, big bows and the traditional Peter Pan collars."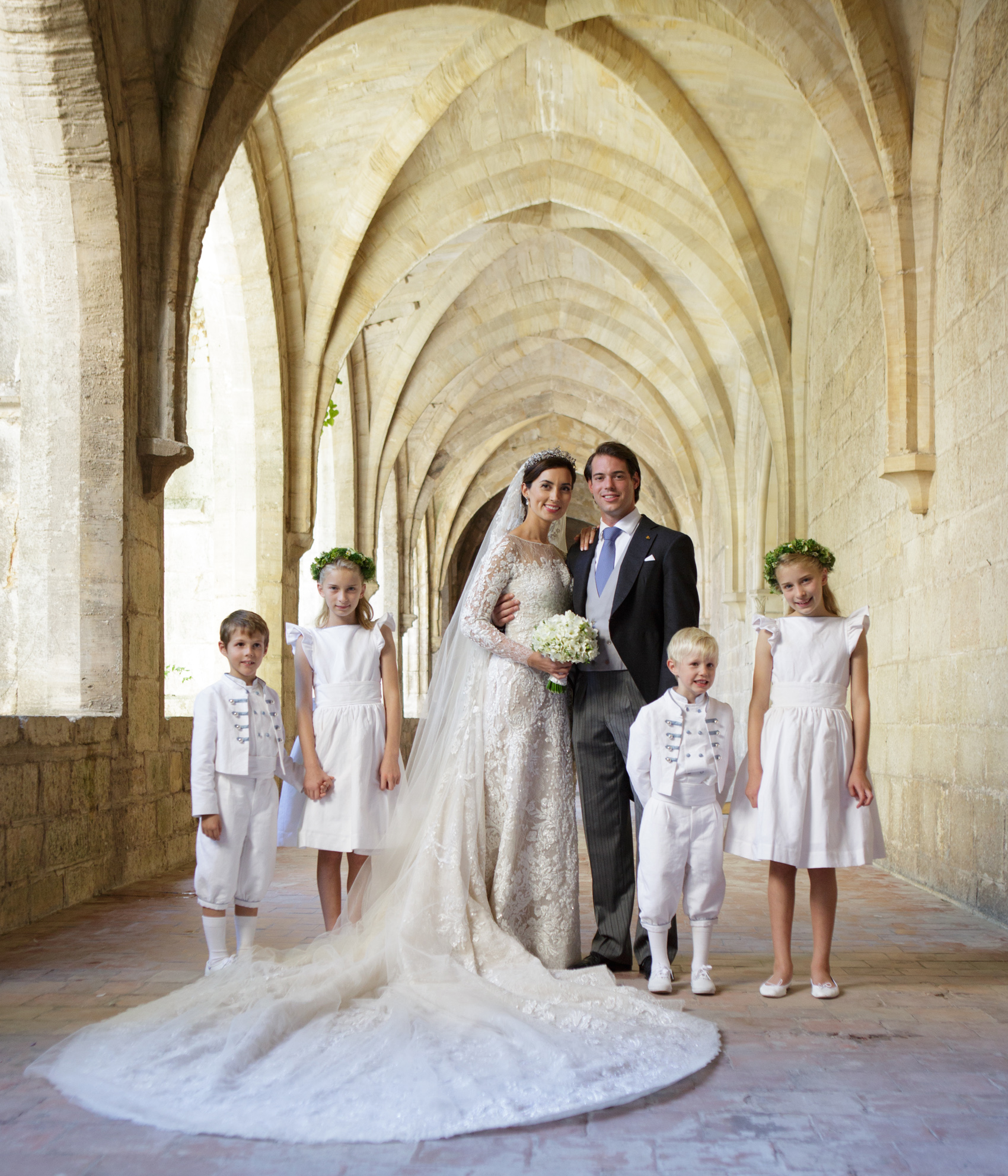 The wedding of H.R.H. Prince Félix + Claire Lademacher, Luxembourg
What does an average day for a successful business owner like yourself look like?
"I wake up at 5.30 am to prepare and have breakfast with my family as my husband and eldest son leave at 6.30am. At 7.30am I take my second son to school and I am at my desk at 8.30am. I usually start with checking my emails, replying first to clients in Australia, who are a few hours ahead of us, then British brides and at the end of the day, the clients in the US so I spend a good part of the day working on special commissions and on communication."
"Once a week I go to our Atelier, where my lovely team (Magali, Stephanie and Rachel) have been making wonders during the past week. I check each single garment they made, and make sure everything is perfect. We share a real team spirit and I love working with them, they are so dedicated to what they do, and really work with heart. This is rare and precious and I am very grateful for my team."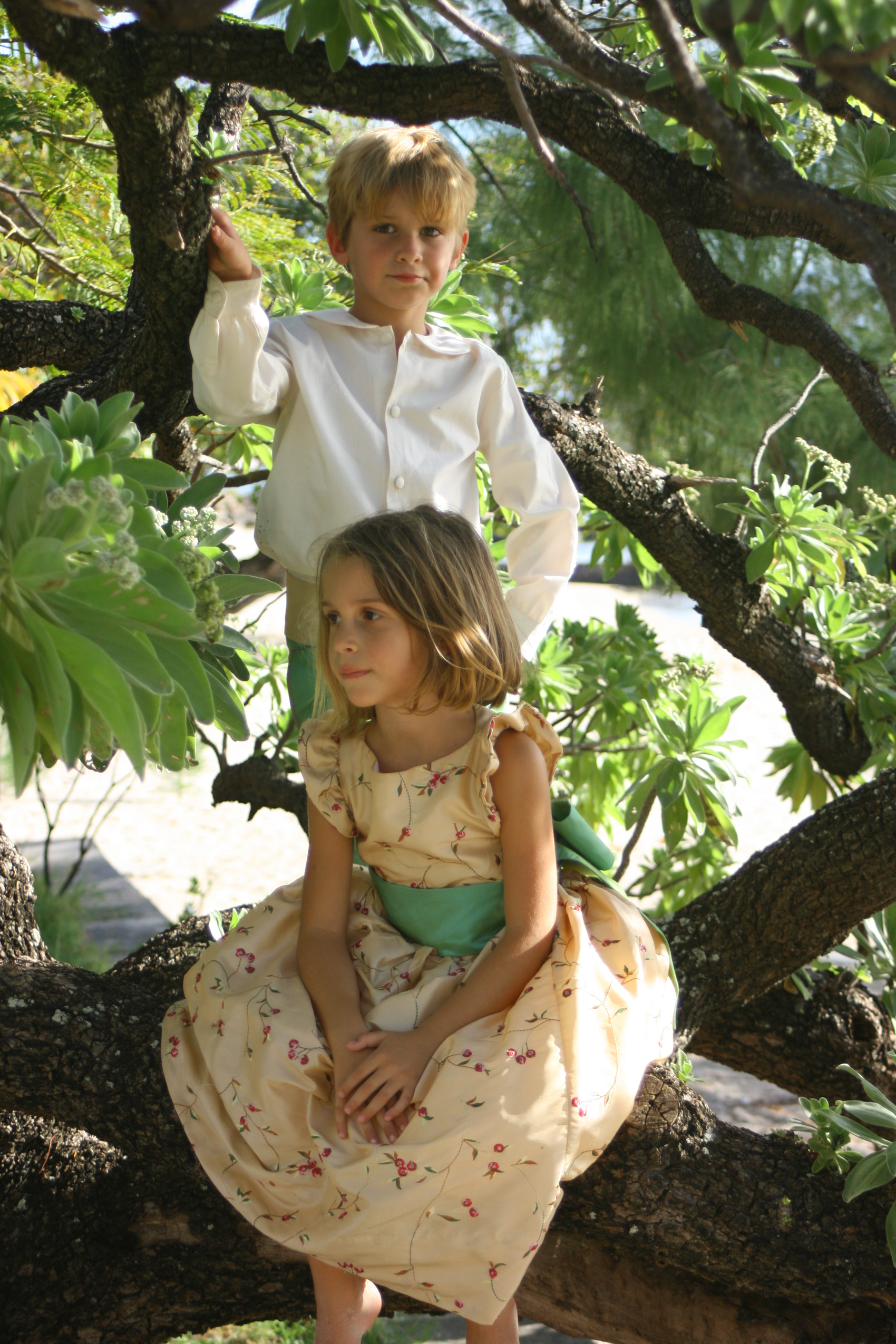 "My work is very seasonal. During fall and winter, I concentrate more on creating new collections, preparing photoshoots, taking and editing pictures afterwards, updating our website as well as focusing on press releases, the communication strategy for the year to come etc. From January I am fully dedicated to my clients, their needs and the work at the Atelier, liaising with my two other assistants in the UK and in France to make sure everything runs smoothly."
"At 4pm I go and fetch my youngest son at school and then starts the family time but I still try my best to answer phone calls and emails until late in the evening, as evenings are when American brides-to-be usually call. I launched my business having one goal in mind: developing a beautiful business and be there for our children – it's not always an easy task, but it's so rewarding!" 
Finally, what's next for Little Eglantine?
"Happiness, always happiness! Our creations embellish the happiest day of people's lives and everyone at Little Eglantine absolutely loves being part of this."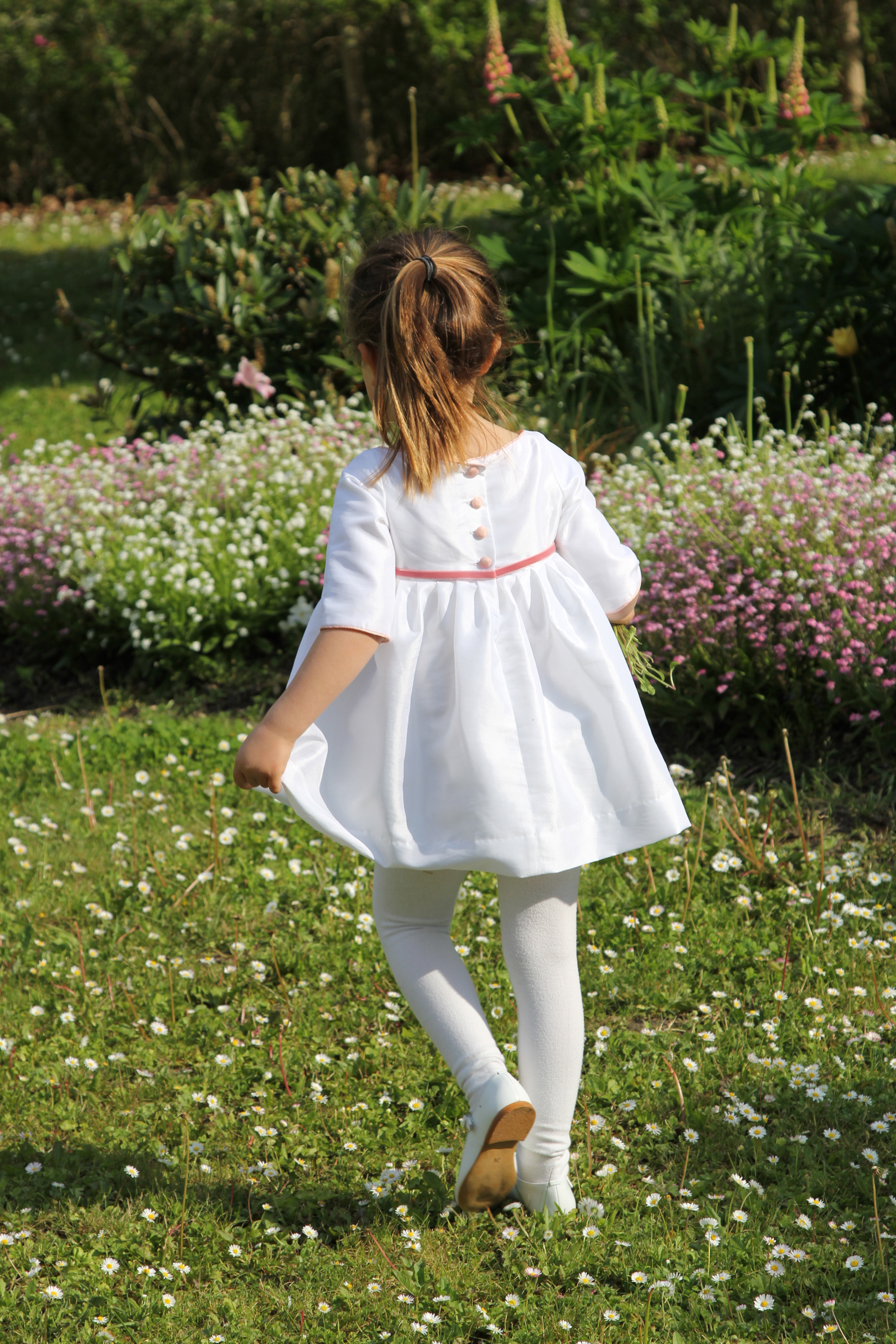 Thank you so much, Stephanie – If I was a little flower girl, I can't imagine anything better than a Little Eglantine dress. You'd never, ever forget wearing it.
To find out more about Little Eglantine and to shop the collection, simply visit the website. If you'd like to get in touch with the team at the Atelier to discuss your order or a commission, you can contact them via [email protected]