MOST CURIOUS Manchester will take place on the 29th February at Depot, Mayfield, and marks our first ever Northern show. So, what can you expect?
Most Curious is going to fill the Archive Railway Arches with over 60 exhibitors with their finger on the pulse and creativity in their hearts.
It's a curated show with 140 exhibitors chosen by the team for their design and fashion-led outlook and products, with bespoke and artisanal approaches, to ensure creative and style-led couples can have a wedding day that truly reflects them. Just a reminder of how wonderful these shoes are, here's a film that captures the London vibe, by our friends Zach and Grace, for LMD Collective.
Film by LMD Collective

+ Follow
We introduced you to some of our Manchester exhibitors back in January but each of them are nothing short of brilliant, and represent the kind of boundary pushing creatives we share so much passion for representing.
We want to spread the MOST CURIOUS message and bring our own brand of cool to the wedding scene in the North of England. We want to create a platform to join forces with and champion local designers, stars and talent and to take a new step in being an exciting, creative resource for the brides of the region. This really is a big deal for us. Becky Hoh-Hale, Founder, Most Curious
Andrea Hawkes at Captured at Most Curious London 2020
Image by Zach & Grace for LMD Collective
It will be a range of exciting local names as well as good old chunk of the London crew, such as Ann Marie Faulkner, Velvet Johnstone, Andrea Hawkes, The Workbench, Lee Garland (ok he's actually from the Midlands but he's exhibited at London for four years!) and TwentySix.
One big part of the Most Curious magic that we are bringing is the styling of the show to inspire you in with ideas of how to style your own venue, every year we have a theme and we will be ensuring the chosen vibe; florality and paternity takes over the industrial space in Manchester too, with florals but our sponsor and Manchester floristry royalty Frog Flowers, who will create the catwalk flowers and some extra special styling criss crossing over one rail way arch.
View this post on Instagram
The second arch will be taken over by Boomting Bunting decor-wise, with some serious installations going on alongside the tactile, shiny backdrop creations by Mariel Osborn. Booting will also be bringing the chintz overload curtains of dreams to dress the stage.
Alice Gabb's banners are coming on a road trip too, as out Fi Graham's giant bows of wonder.
Who said rail way arches couldn't be fancy!
The catwalk shows are at 12.30 and 2.30pm and will be styled to perfection by visionary team member and London's catwalk stylist Luke Ewart Reene, this year with themes of Maximalism and Pearly Queens.
Our super stylish and on brand events bar TwentySix are joining us again in Manchester and will be providing yummy gin cocktails, from our drink sponsors Sacred Gin, as well as a range of other delicious more-ish drinks (we can vouch for that!)
Our DJ sponsors Wedding Jam will be spinning the tunes all day from our stage and rumour has it there will be playlist in homage to all the Manchester greats.
Alllll the above for just £7.50!

There are special VIP tickets available advance online at £12 which include full access to the show, a complimentary Hosehip Gin cocktail by Sacred Gin mixed and served by Bar Twenty Six, and a special screen printed MCWF 20 tote bag with goodies inside such as a Rock n Roll Bride magazine, Awesome Merch badge pack and stationery from Papier.
Look out for new collection launches and special show only discounts, offers, giveaways and competitions, such as winning an 'on the day to win a Creative Direction / Coordination package' from To Be Revealed Styling, a chance to win a crazy good prize from Ghost Orchid Bride such as money off a dress or accessories, or even a free veil for anyone who books an appointment at the boutique.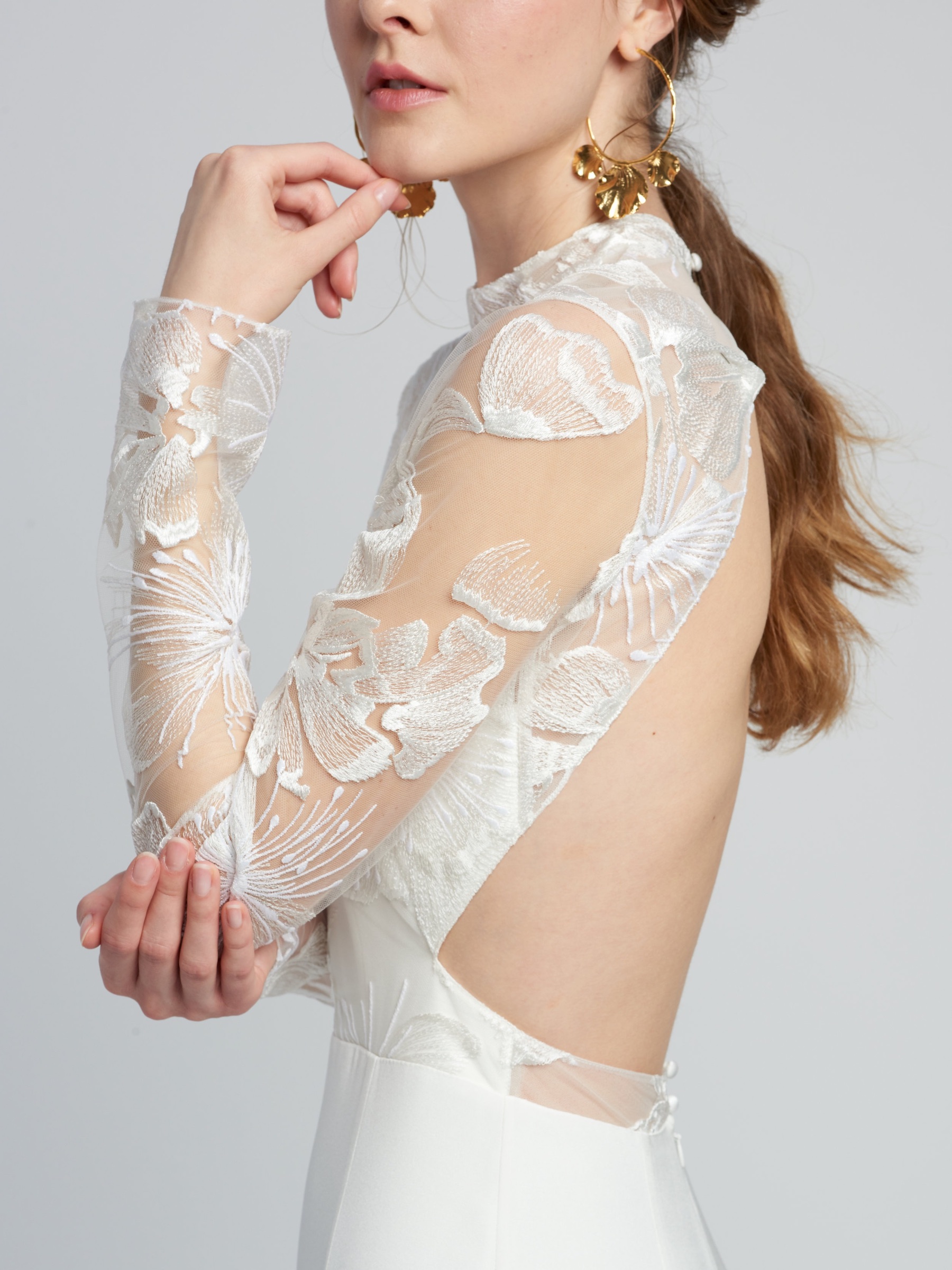 Orange Tree Weddings are offering £200 off their styling services for anyone who books at or from being at the show, TSP Cake are giving a 10% discount on orders placed at the show. Style Your Spaces is planning a knock out floral installation as well as a discount if you book within one week of the show – to name but a few!!
Most of all it's mega good vibes, we hope it's space that you walk into and feel like – you know what, it's allllll gonna be ok! You are going to be able to have the wedding you really want and envisage. And not only that – it's gonna be dammmm good.