For the vast majority of people, a beautiful engagement ring is the outward signal to the world of the development in your relationship.
An engagement ring becomes an integral part of your life and it's for keeps. Today, we're overjoyed to welcome Nikki Stark to Love My Dress to explain how to choose the perfect ring to mark this momentous occasion.
Nikki Stark designs the most elegant and ethical jewellery from her small workshop in south-west London and her work exudes gentle, organic beauty.
Having recently managed to move all her gold to recycle and after finding some good sources for ethically mined stones, she's now offering made to order engagement rings, designed around the stone that has the right proportion and feel for you.
This isn't a 'collection' of designs, everything is made just for you…
Nikki Stark Jewellery

+ Follow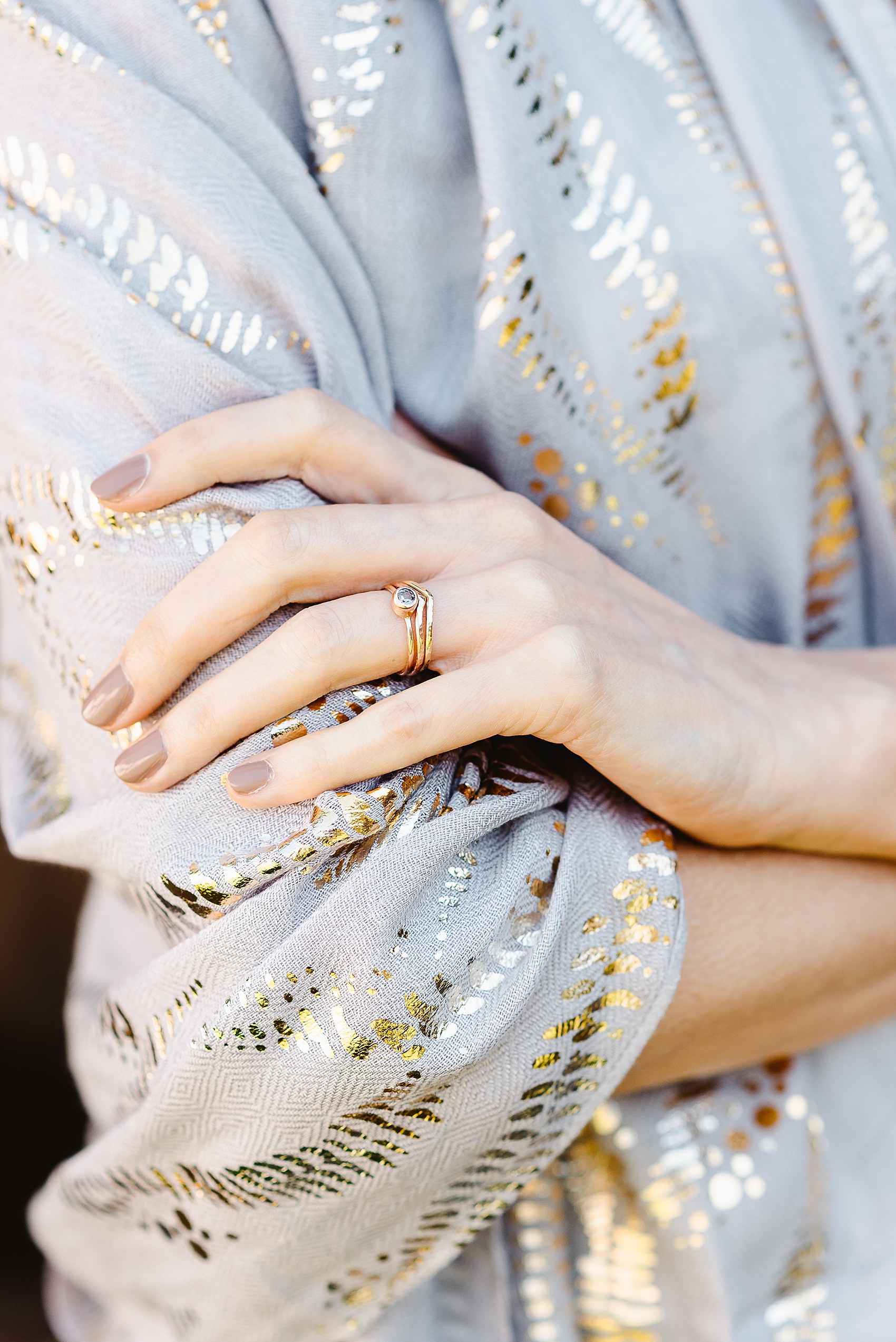 An alternative to high street options
"I wanted to offer something for people who are looking for an alternative to the standard high street options," explains Nikki. "A stone-set ring is a really wonderful thing – they provide joy in the quiet moments of the day when the light catches a stone and my rings are ethical, reasonably priced, practical and unique."

Doing away with tradition
"There's a lot of nonsense around engagement rings that says the man has to buy them, that they have to cost a certain amount or that they must include diamonds. I like to work with the couple and ideally, with the person who'll be wearing the ring."
There's no doubt that choosing an engagement ring is a big decision and when there are so many options, how do you even begin to choose? It feels like, and in so many ways is, an important milestone decision. Nikki's rational and reasonable advice almost feels like a safe haven amongst all the emotional and traditional strings that you'll find being tugged as you try to choose what you want.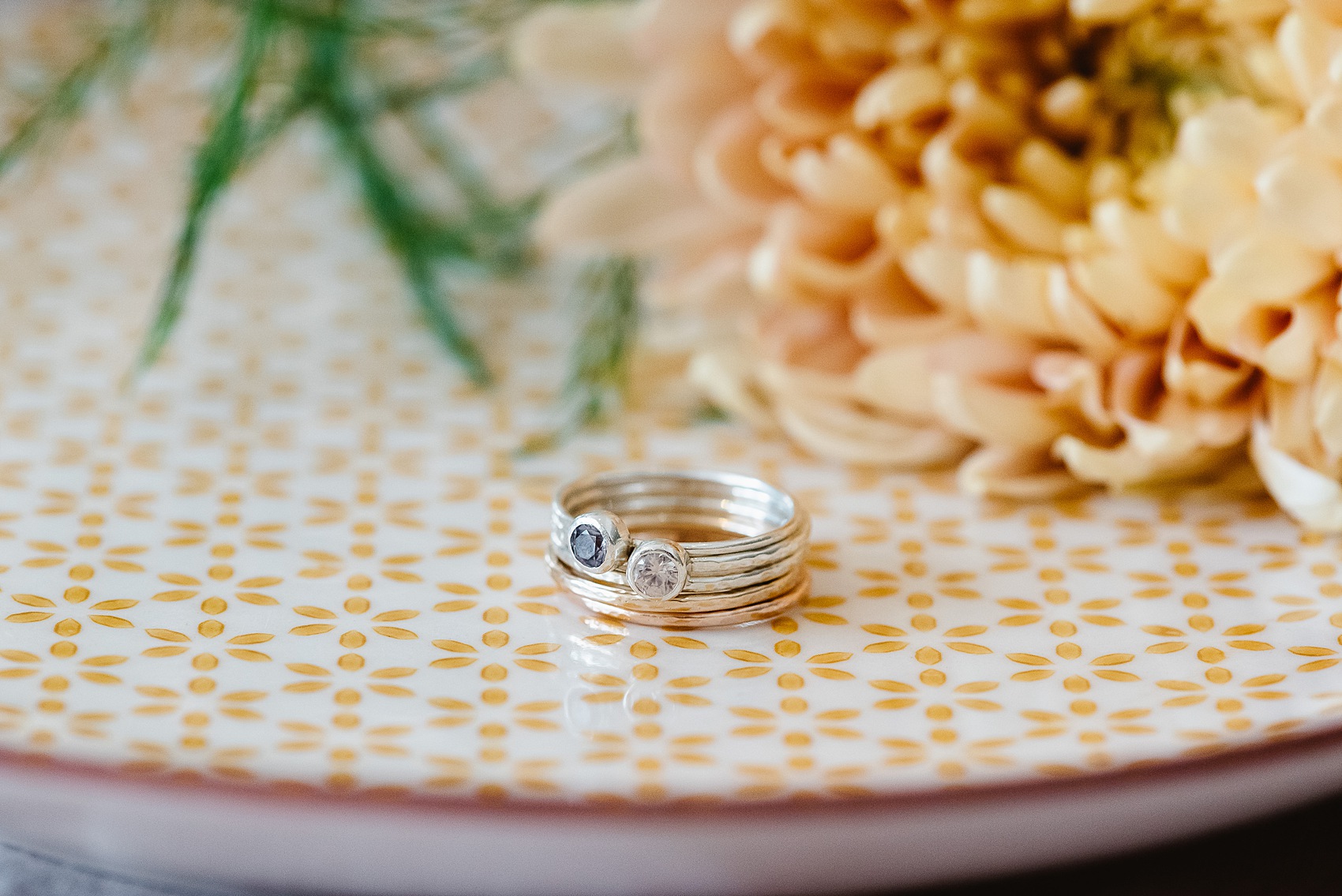 Diamonds & Stones
"The fashion for diamonds is the result of a hugely successful advertising campaign and the value of these stones is very controlled via the markets to keep it high. From a practical point of view, diamonds do have the advantage of being a very tough stone."
"Sapphires, which are also popular are behind diamonds in hardness but stronger than most other precious stones. Rubies are just another colour of the same mineral as sapphire."
"Where this argument falls apart is that opals are a very popular engagement ring option, and they are incredibly fragile. I've personally smashed at least half a dozen whilst trying to set them."
"My advice would be that if you go for a softer stone, it probably needs a more protective setting, but beyond that you can really choose whatever you like."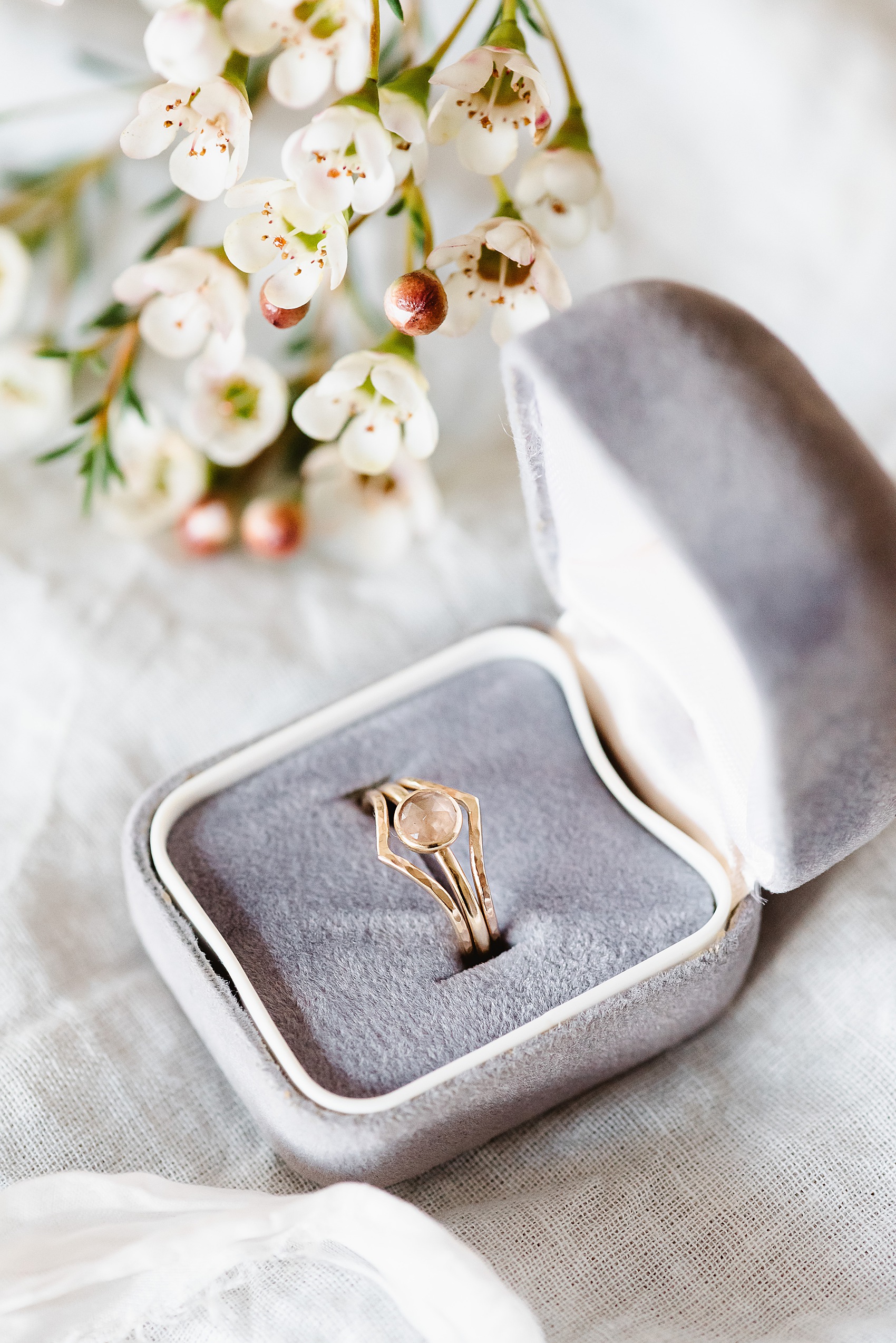 Be careful with your rings
"Do consider how careful you tend to be with your things, there are a lot of hugely delicate rings on the market at the moment. They are so beautiful but they won't last for 50 years of daily wear if not quite delicately treated. Also, beware things like jewelled bands with lots of small diamonds will need regular maintenance, and you should expect to lose stones over time."
"If you are looking at white gold, be aware of the fact that it is normally sold rhodium plated. This is a bright white layer of plate, underneath the 9ct white and 18ct white versions are very different."
"I come across people regularly who aren't expecting this, and are sometimes disappointed in what is under the plating. If possible pick the colour you prefer, don't be talked into 18ct white gold if you prefer the colour of 9ct."
Be Mindful of Budget
"Be slightly mindful of budget, every year a few people will contact me who have been given a very expensive engagement ring, and once there is a wedding to plan can't afford the wedding ring they would like to match it."
"There can be pressure to spend a lot on an engagement ring, but it can cause problems down the line if you can't then afford to match it."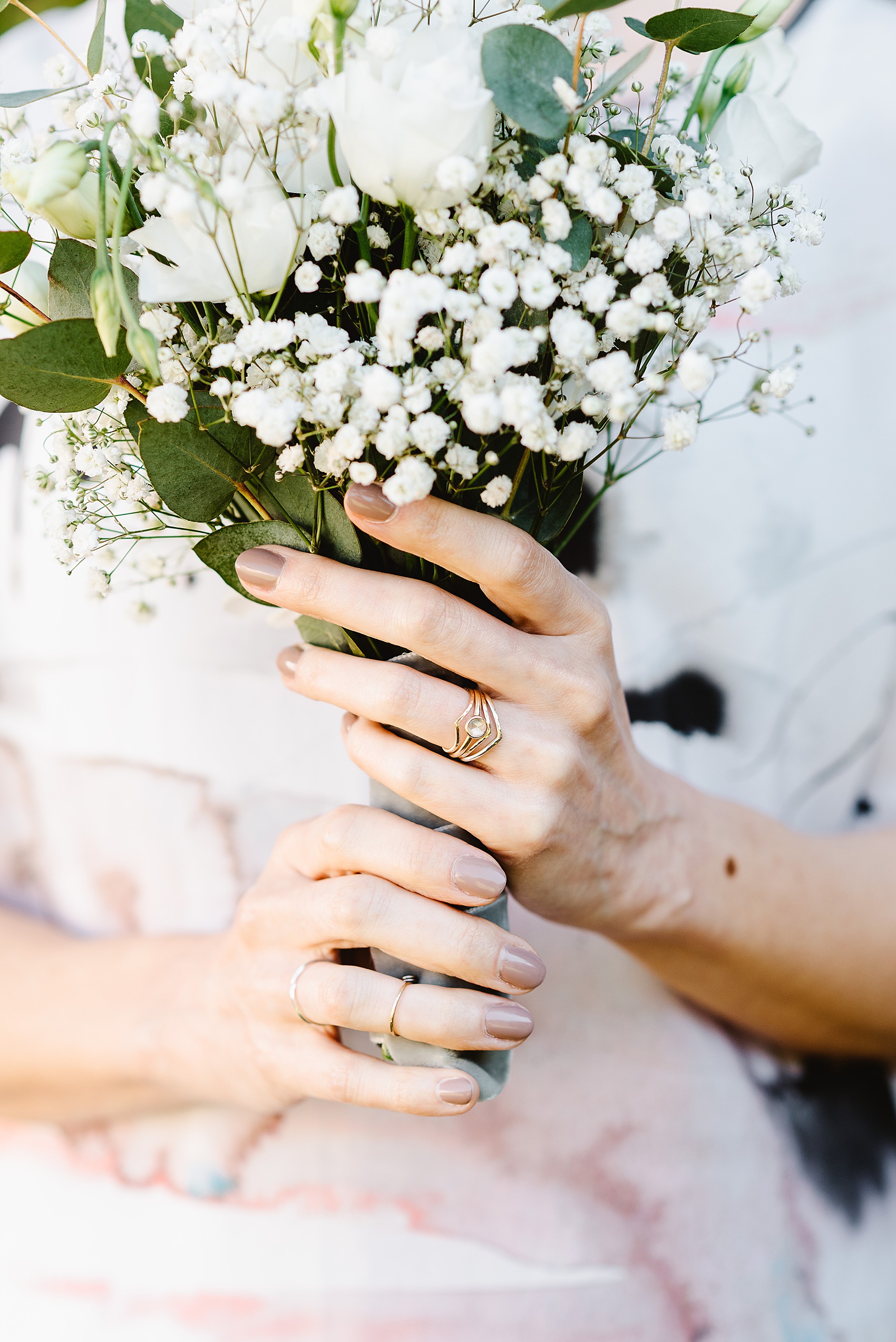 Consider Sizing
"Last of all, be careful of sizing, particularly if you are guessing, and make sure you know if resizing is possible and how much it might cost. Don't rush into resizing too quickly if you are gifted a ring which is the wrong size."
"All fingers have a certain natural flex and it can take a while to get an idea of the higher and lower end, and where the right balance is. I meet quite a lot of people who have their engagement rings resized twice after rushing in too quickly at the beginning and not getting it quite right."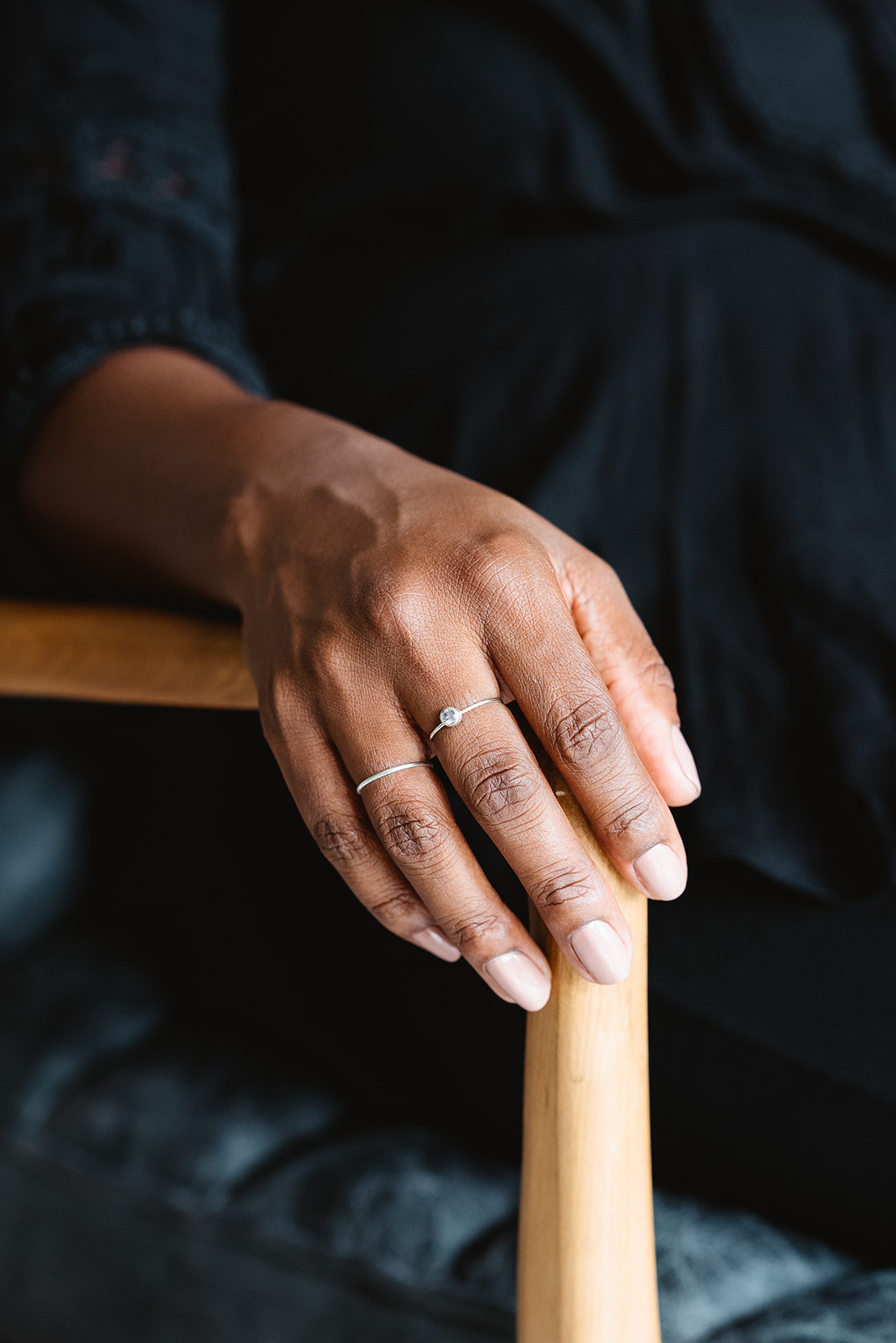 We're such huge fans of Nikki's approach – her ethics, her style and her no-nonsense take on the world of engagement rings that's fuelled by advertising and more than a hint of patriarchal madness. With Nikki, you know you're going to be treated to a personal and professional process that's kind to you, your budget and the wider world. What an absolute joy.
To find out more about engagement rings from Nikki Stark, simply click on over to her website or get in touch. You'll be quoted individually for your ring once it's designed but, as a guide, designs are usually around £500 to £1000, depending on the metal, stone and setting you choose.