Hello lovely readers and welcome to another day. Here's hoping it's healthy and secure for us all. Today, it's a huge pleasure to be joined by our Little Book member, the wonderful and talented Liz Inigo-Jones from Blue Sky Flowers for a floral feature that celebrates the joys of autumn and winter blooms.
Whether you've always been working towards an autumn or winter wedding or if postponements have meant that you've had to change season, flowers will still play a big part in your day.
There's something so glorious about fresh flowers – they're utterly beautiful, romantic and so very special. What could possibly be better for weddings?
So, if you're now thinking about autumn and winter wedding flowers or if you're wondering whether you need to change you floral scheme to work with your new wedding date, Liz is here to help so do read on and get excited about the options that await
Blue Sky Flowers says please don't panic…
Blue Sky Flowers

+ Follow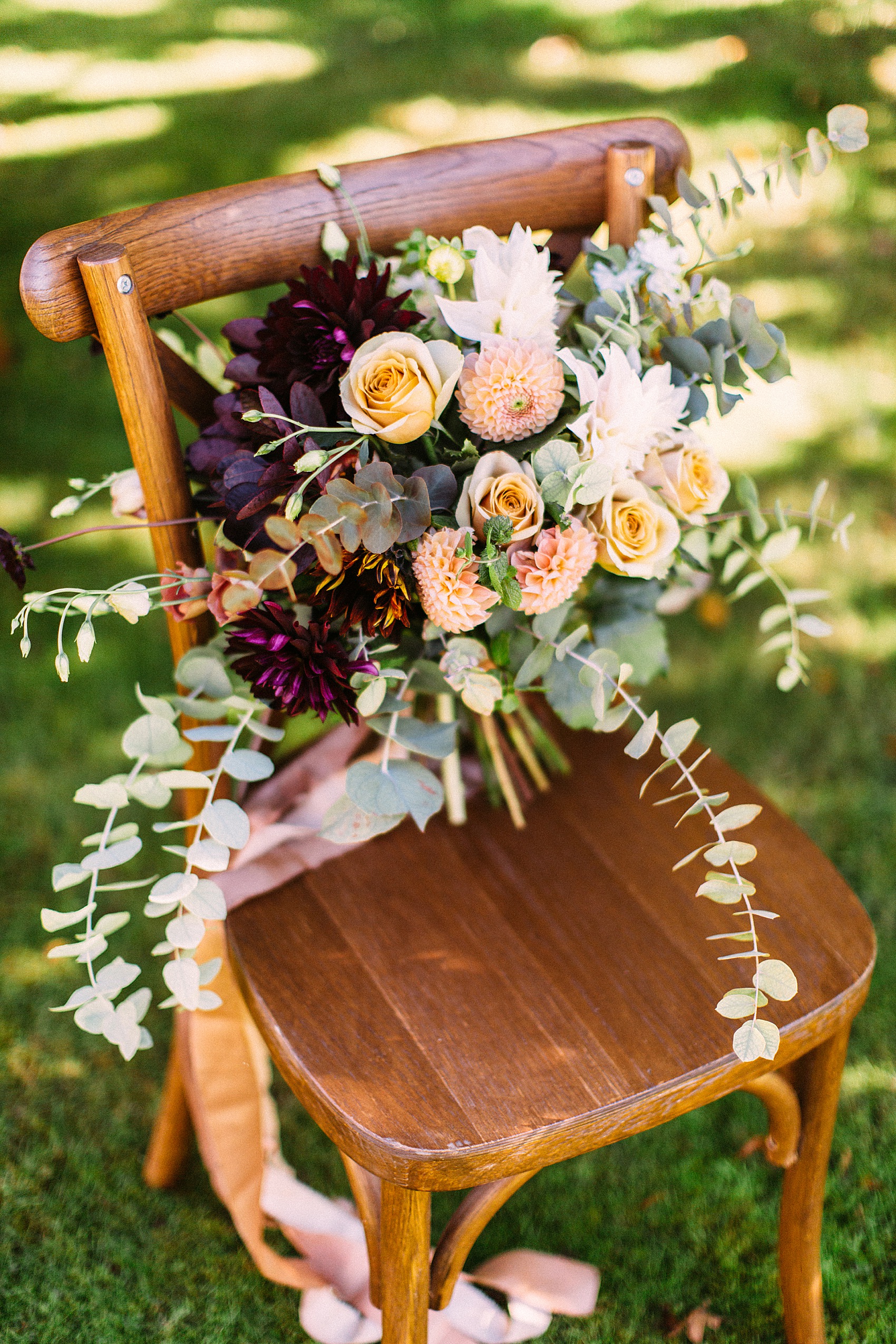 "This is such a crazy, unprecedented time for everyone and I think, for the wedding industry as a whole, it's rather surreal. As a florist, I'm still talking to couples about their weddings but suddenly, everything has been put on hold, delayed, postponed or paused until further notice."
"However, there is a sense of calm in the air. Those moving or changing their wedding dates are strangely relaxed and are going with the flow because so much is out of our hands. On the whole, the wedding community is pulling together."
"For those couples who have moved their weddings from March, April and May to later this year, there's the issue of colour, style and overall feel to be considered once the logistics and practicalities of moving the event have been taken care of."
"I would advise those couples not to throw their existing plans out of the window just yet. I've done white and green weddings in April and October and similarly, I've done bright jewel-toned celebrations in June and December! However, what you can do is add a few seasonal elements in to a pale scheme to give a nod to the winter months, such as a dark accent colour or some berries and twigs."
Seasonal Wedding Flowers for Autumn & Winter
"For some, early spring flowers will be coming back into season in late autumn/winter – Anemones and Ranunculus for example. There will be gorgeous, colourful Dahlia, Rudbeckia, Zinnia and Cosmos so there's LOTS to choose from!"
"If you're going from spring and June/July into autumn and winter, the main flower that won't be available is the Peony and this is one flower that most brides will ask for when we first chat! Unfortunately, it has a relatively short season and can't be relied upon for quality or availability outside of this window."
"However, there are gorgeous garden roses, British grown as well as those under the widely known David Austin brand, Dahlias, Scabious, Nerines, Astrantia, Waxflower, Hydrangea and Chrysanthemum. This last flower often suffers from a bad press, like the humble Carnation, but both are really fabulous."
"A wish list of flowers for autumn through to winter would have to include Roses (available all year round), Stock (pretty widely available for most of the year), Dahlia, Alstromeria, Anemone, Ranunculus, Hyacinths, Amaryllis and then the seasonal lovelies like berries, twigs, grasses and masses of lovely foliage too."
New Priorities
"If you're moving seasons, you might want to discuss your priorities with your florist (and wedding planner if you have one). Should you now have more candles or lanterns for the darker evenings in the autumn and winter months? Should you rethink that outside drinks reception that would have been great in May but maybe not in November? Perhaps you could go for fireside tipples instead or have some rugs or blankets for guests to use to make sure that everyone is cosy and warm?"
"You might also want to speak to your florist about your budget. I have no idea how the current situation might affect flower prices – Brexit has already had some effect here and we're braced for further likely changes."
"Now, this may not make a huge amount of difference, depending on where and how your florist gets their flowers but talk it through and perhaps lock-in what's most important to you so they can prioritise those things. I'd probably suggest having large, statement pieces rather than lots of smaller displays as these will be seen by more guests and will create more impact if you're moving towards the darker months. Having more candles may also work in your favour here too."
"There are wonderful bare branches and foliage around in the winter that I always try to make the most of – Pine, Conifer, luscious berried Ivy, Pittosporum and, of course, Eucalyptus. There are also lots of plants, like ferns, that can be incorporated into larger displays and even potted up on tables."
Prepare, Plan & Enjoy
"By all means, use this time to do some research. Get lost in Pinterest but do keep in mind that those images are from all over the world and not everything is available in every location. If you haven't yet found a wedding florist, search on Instagram and here on Love My Dress and in Little Book. Follow those you like and look back at what they were doing in previous years at the time of your new wedding date."
"If you do have a florist, now is the perfect time to Skype, Zoom or FaceTime to talk things through. This is also help you feel more connected and in charge of your own floral destiny!"
"Finally, stay calm, don't panic and enjoy this bit of extra time to think about what's most important to you – you're getting married!"