Today's wedding took place just a few short weeks ago, and goes to show that a reduced guest list (along with other COVID related restrictions) doesn't diminish either the joy or the style of a lovingly planned celebration.
Sit back and enjoy this one – full of spectacular flowers, delicious food, subtle shimmer and sophistication, and the timeless elegance of a country house filled with history. This is the wedding of Natalie and Matthew. Natalie is currently in the process of starting a foundation to help children of colour, and those from challenging social economic backgrounds, and Matthew is a chef.
Pear & Bear Photography

+ Follow
They were married on the 3 October 2020 at hotel and restaurant Langar Hall in Nottinghamshire, which is family owned and ran, and filled with quintessential English country house charm – as well as a good helping of eccentricity!
"Aged 44 and having been married once before, I knew that I wanted a wedding that reflected both mine and Matthew's approach to life and the things we enjoy. The places, restaurants and hotels we love the most are timeless and elegant, with traditional and modern elements merged effortlessly."
Natalie and Matthew's original wedding date was their first anniversary on May 4 2020, but after the national lockdown in the UK, they moved their date to October instead.
"As our original day was a Monday, we had planned a small wedding at Langar Hall for about 30 guests. It was going to be a late afternoon ceremony with an evening dinner. Once the date was moved to a Saturday, not knowing we'd still be in the thick of things, we upped our numbers to 50 and began planning a full wedding day and evening."
"There were numerous changes to the wedding guidelines in the months of planning, and my final version of the itinerary was number 12. I'd also worked my way through a similar number of table plans, as travel restrictions played havoc with Matt's friends and family from Ireland, Bahrain and the USA."
"We also lost exclusive use of Langar Hall due to the government's restrictions on maximum wedding numbers and households mixing. However, we were lucky that some of the friends we had to un-invite from the wedding were able to have afternoon tea in Langar Hall's Dining Room, which was open to the general public as a COVID-19 secure restaurant."
A week before their wedding day, further COVID restrictions were placed on weddings, meaning the couple's guest list of 30 then had to be halved.
"I had a surge of steely determination that I wasn't going to let COVID-19 get the better of our special day. I called my florist and venue dresser and added back in all the touches that would make the day perfect. I decided that whilst the guest list had to be small, nothing else did."
Working together to create a gorgeous, vintage inspired hair and make-up look for Natalie was Sophia Esoimeme from GHAB Pro, and Carina from Powder Blue Artistry.
"I picked Sophia as she is a genius with black hair! I chose Carina as her social media accounts and website showed she was brilliant at working with a range of skin colours and tones."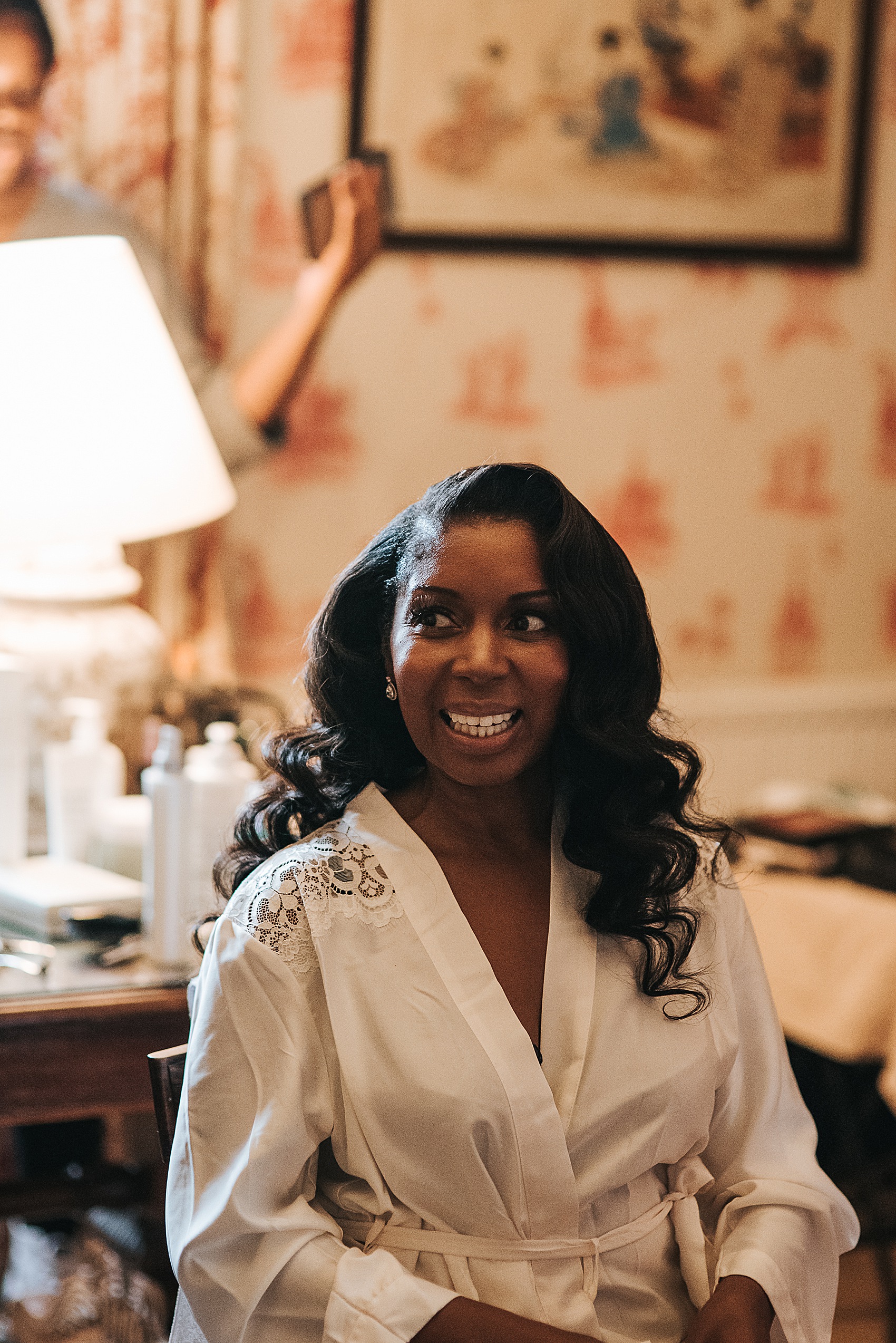 Natalie's daughter Evie and her other bridesmaids looked wonderful in taupe blush sequin and tulle maxi dresses from Maya at ASOS paired with open-toed sandals from Dune.
Langar Hall was the setting for Natalie and Matthew's 2019 reunion, and Natalie chose it knowing that as a chef, Matthew would enjoy the food there. It made perfect sense therefore to marry there, and enjoy the delicious food together once again, surrounded by their loved ones.
"In August 2020, with the new date on the horizon, I decided very late on that as we now had a full day and evening wedding, I wanted a second dress. I emailed Julia from Frances Day Bridal, and she said they'd do everything they could to find an off the rack second dress that I loved. I went back to FDB and purchased a Jenny Packham dress."
What a dress! Natalie looked sublime in this shimmering, silver Art Deco inspired Jenny Packham gown, which she paired with silver heels by Jimmy Choo, and a crystal headpiece from Ivory & Co. via Liberty in Love, and delicate drop earrings from Beaverbrooks.
To Corinne Bailey-Rae's song Like a Star, Natalie walked down the aisle together with her Dad, Kenty.
"Our friendship began way back in 2003 when we met through work at an Experian conference held at Alton Towers. Matt came up to me and asked me to dance at the Gala Dinner, and I declined as I was married. However we chatted and became good friends."
"During 2005 we dated briefly while I was separated but the distance (as Matt lived in Dublin and I lived in Nottingham) meant that things didn't quite work out. We went our separate ways but kept in touch via Facebook, and we somehow managed to maintain links that spanned 14 years, key life events including the birth of my daughter Evie in 2011, and different continents, as Matthew spent time living in Australia and Thailand."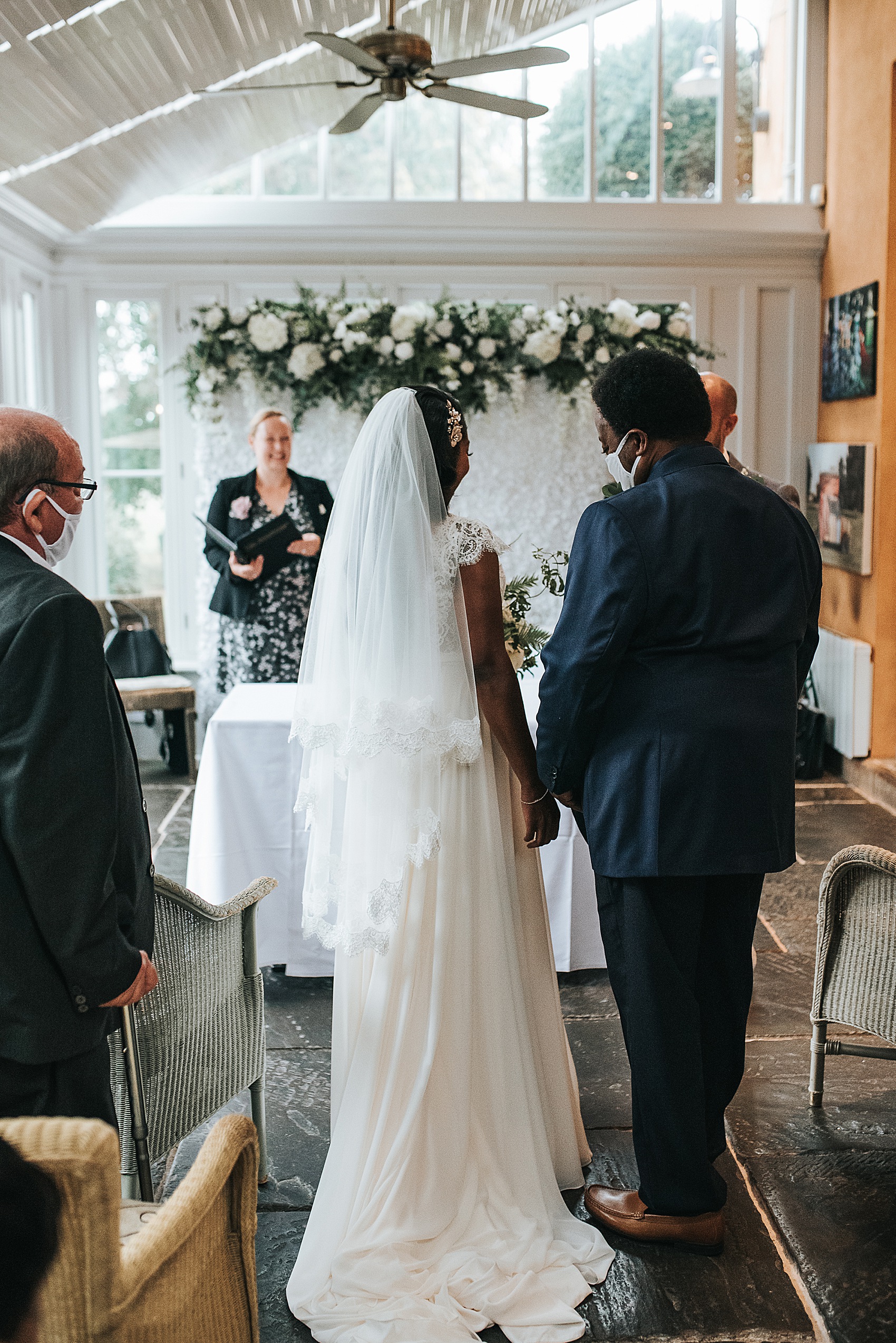 "In April 2019, now living in Belfast, Matthew got in touch to tell me he would be in Nottingham for a business meeting the following month. I was now divorced, and he was single. After a flurry of texts and telephone calls we agreed to meet at Langar Hall on Saturday 4 May."
"Lunch didn't quite cover the years that had passed, and before we knew it we were heading for dinner at World Service. Over dinner, laughter and deep conversations were punctuated by flirtatious banter, and before the bill was requested we both knew something pretty special was happening."
"Over the next few months, several trips between Belfast and Nottingham confirmed that it was definitely our time to be together. Approval from my daughter Evie in June sealed the deal, and by August 2019 the three of us were living together in Nottingham."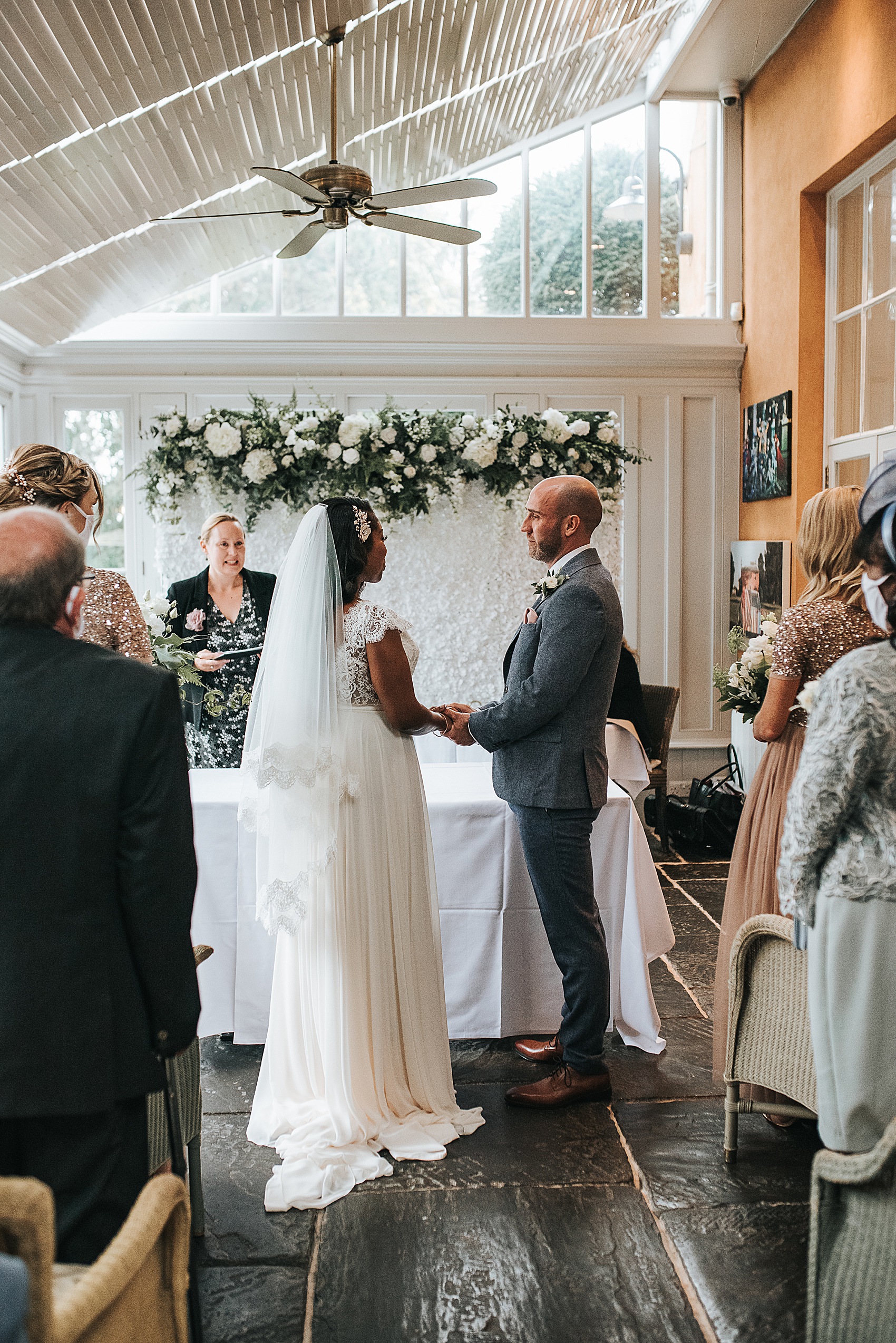 As they spoke their vows and made their promises to each other for their future life together, Natalie and Matthew also exchanged rings. Natalie's engagement ring was a custom-made Marquis diamond from Murray & Co. in Belfast, and so for her wedding band, she needed something with a deep V shape to fit around the engagement ring.
"We chose Levins because their process included sending my ring off to have a CAD scan and producing a sketch to illustrate how the two rings would look together. This gave us confidence that the finished wedding band would be a perfect fit. Matthew's ring is a steel-brushed platinum band, also from Levins. We selected it as Matt felt the ring was both masculine and elegant."
The couple's ceremony needed to be kept very simple, but afterwards there were two readings. Evie read Sandol Stoddard Warburg's sweet poem, I Like You, and Maid of Honour Jen, and one of Natalie's best friends Audrey read an extract from The Great Gatsby by F. Scott Fitzgerald, which perfectly reflected the first time Natalie and Matthew first met.
"On the 14 September 2019 during a trip to Ireland, Matthew took me and Evie to one of his favourite childhood places, Glenariff Nature Reserve. As we walked around the reserve he told us stories of family visits with so much love and fondness that we felt like we'd been there, too."
"Matthew guided the three of us to Glenariff's Waterfall Walk, and both Evie and I were blown away by just how beautiful each waterfall was and how stunning the brooks and landscape were between each one. We laughed at my inappropriate footwear, and Matthew put Evie on his shoulders when the trail became difficult."
"Towards the end of the walk Matthew said there was one final waterfall to see. As we set off he began to tell Evie a story about a boy who met a girl a long time ago, but due to circumstances they could only be friends, Matthew continued to tell a perfect story of our friendship, and then our reconnecting in May of that year."
"As we arrived at the final waterfall he finished the story by telling Evie that the boy, now a man, knew he never wanted to spend another moment of his life without the girl who had grown up to be the most amazing woman. And with that he dropped to one knee and asked me to marry him."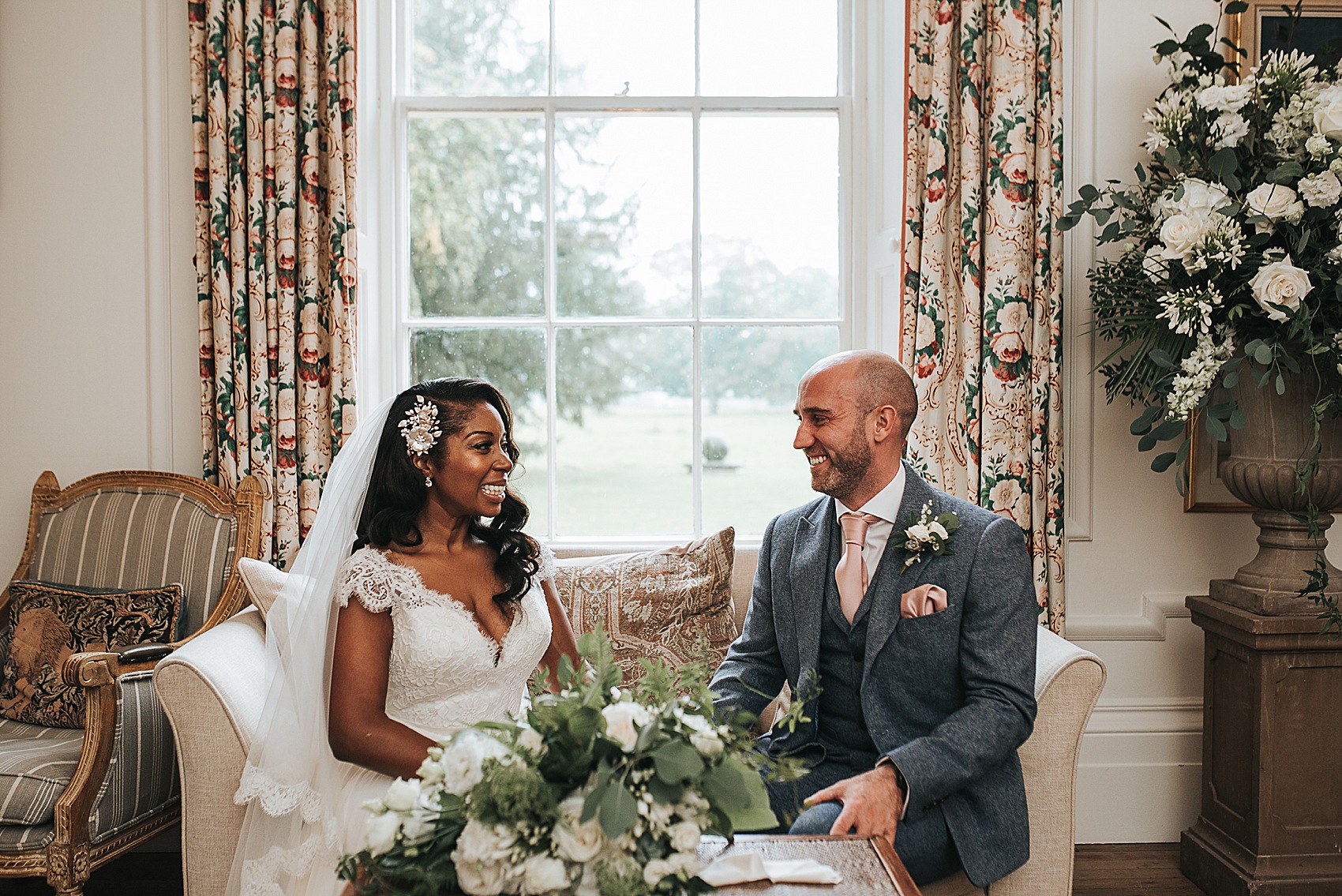 For the ceremony and afternoon tea, Natalie wore a dreamy lace dress by Augusta Jones. She discovered this beauty at Frances Day Bridal in Southwell, who not only provided exemplary service, but wonderful support and understanding of the year's unfolding events.
"The staff were absolutely fantastic from the moment I stepped into the boutique. When I tried on the dress I chose I felt this real calm come over me, and Emma the assistant helping me genuinely got emotional when I told her the dress made me feel as soothed and as calm as Matt makes me feel."
"When the 4 May date was postponed, Emma called me up and was so lovely and sympathetic. The FDB team even sent me a card on what should have been my wedding day to say they were thinking of me. It was a lovely personal touch that meant the world to me. Julia the owner and I struck up an online friendship made up of supportive little exchanges via Instagram and email.
"Julia and the FDB Team were an absolutely joy to work with; they made me feel like the only bride in the universe. Julia personally dropped my wedding dresses off to my wedding venue, and we were able to drink a glass of champagne together before the preparations got fully underway. I will be eternally grateful to her and her team for being there for me throughout the highs and lows of planning the wedding."
"I turned to Instagram to find our florist. Sophie from Sophie's Flowers is an absolute artist, and everything she produced was stunning. We were incredibly lucky that all of our suppliers were free on the two alternative dates offered by Langar Hall for the postponed date, however Sophie was only available on one of the dates so that's the one we went with!"
"I chose details that, like us, would stand the test of time. I've always loved white roses, as did Matthew's Mum, who unfortunately died a few years ago. Having a day built around the timeless beauty and scent of white flowers encapsulated us both perfectly."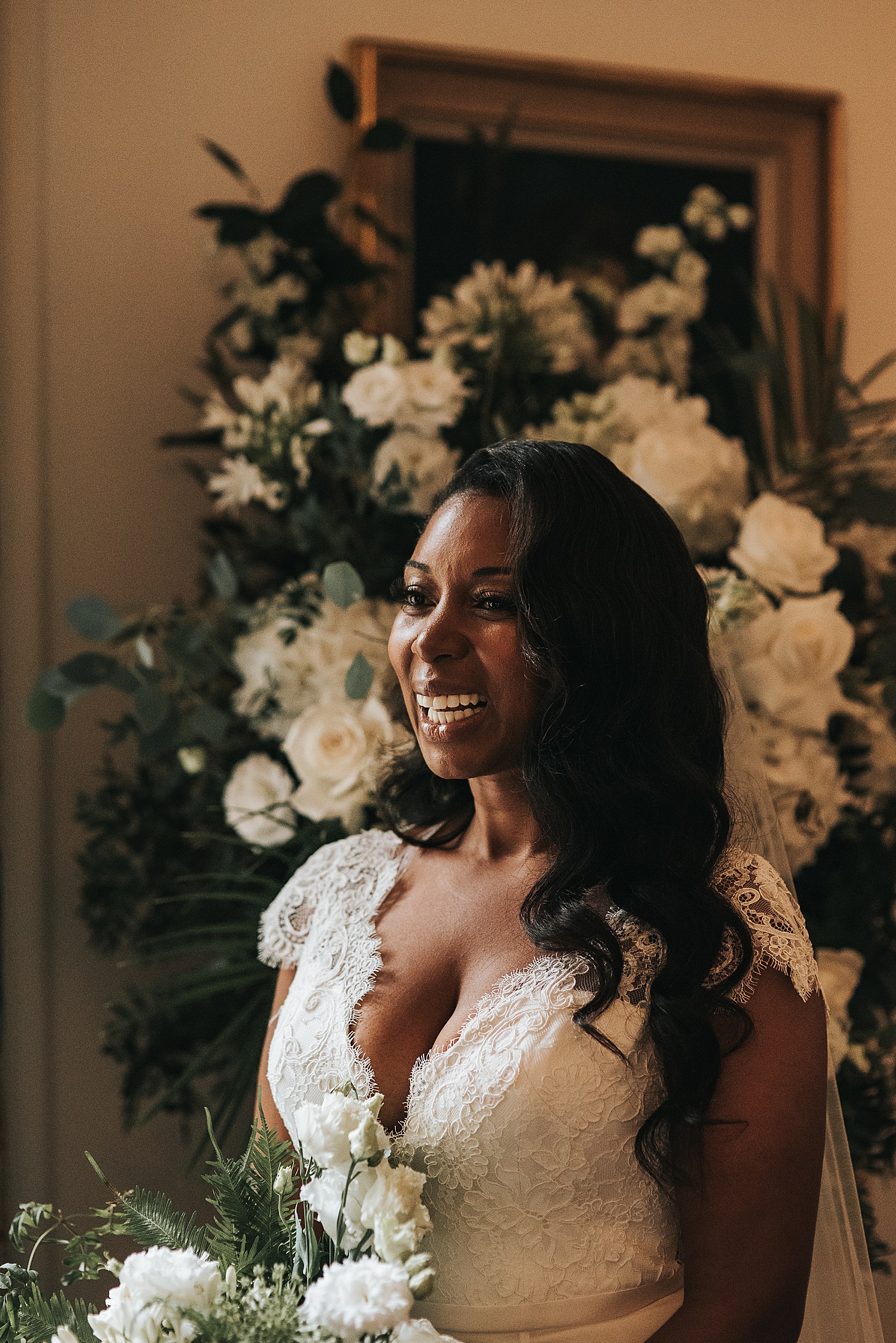 "I wore Rose Petal 25 by Jo Malone. The perfume is a celebration of roses and smells divine. I hoped it would complement the scent of the flowers on the wedding day, and I was not disappointed."
Natalie's pretty rose gold and enamel floral hair clip was by Ivory & Co. via Liberty in Love, paired with a three-quarter length lace trimmed veil from Frances Day Bridal.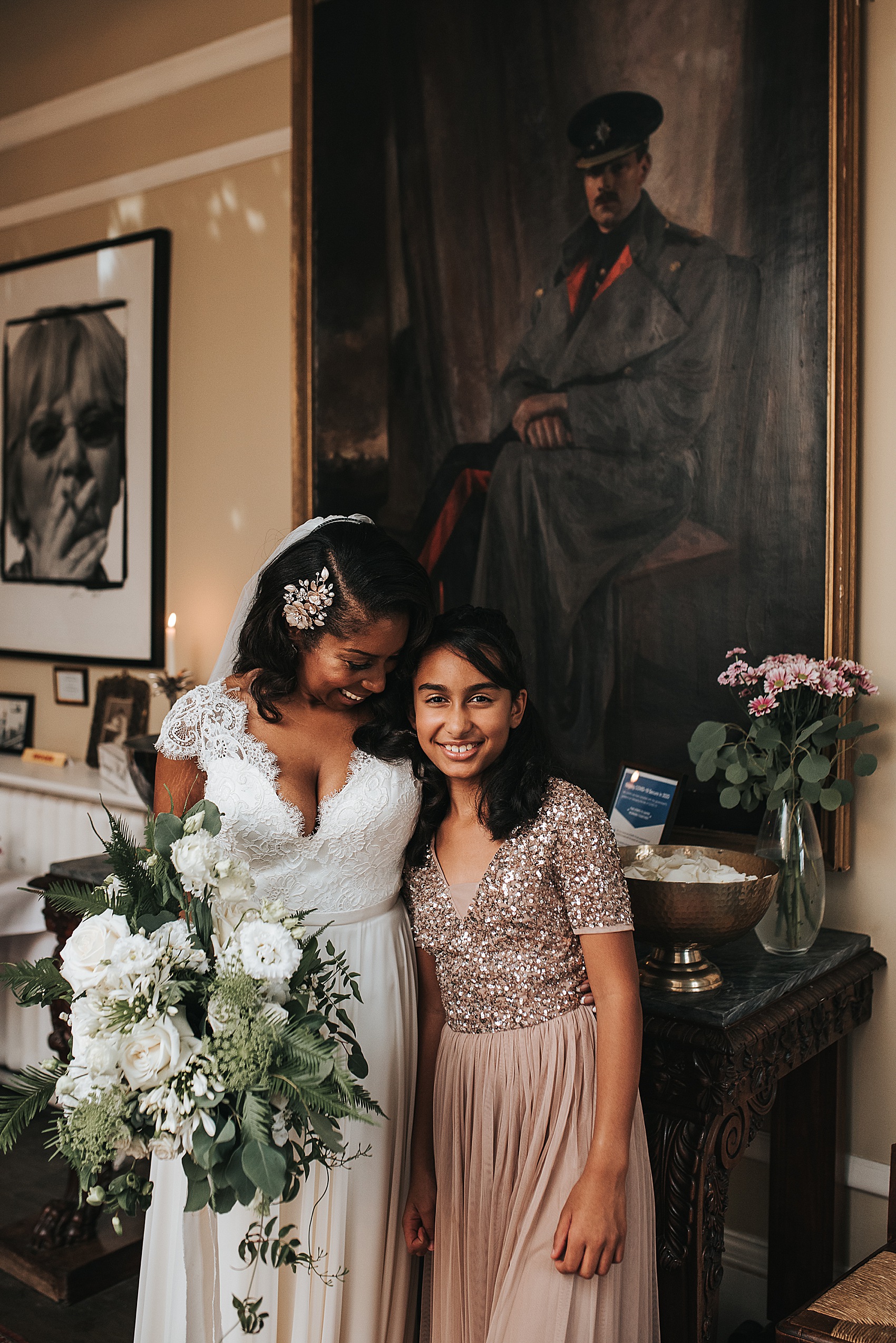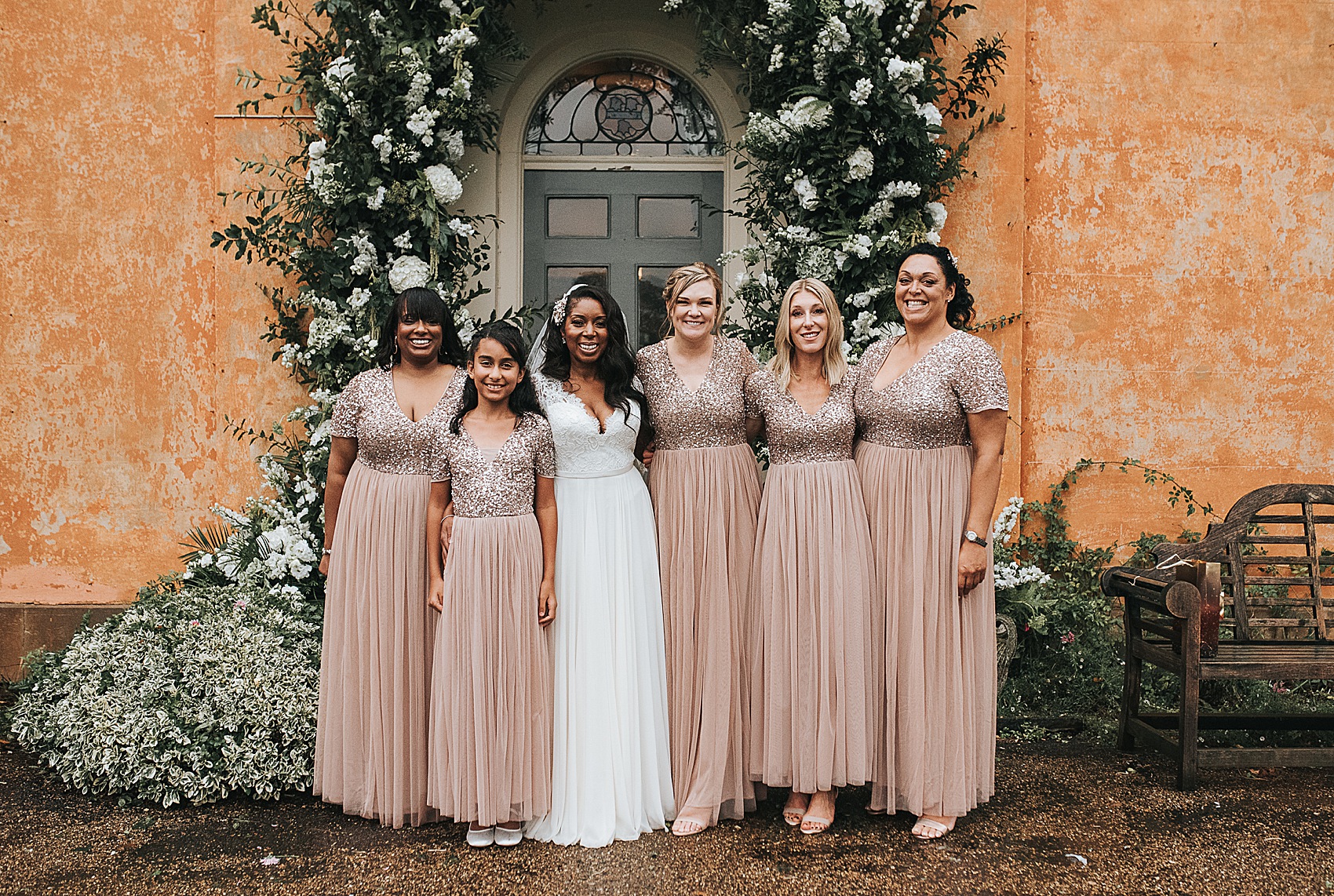 On her feet, Natalie wore shoes by Rainbow Club, and all of her elegant wedding day jewellery came from Beaverbrooks, which included a white gold and cubic zirconia tennis bracelet, and a pair of sparkling pear shaped drop earrings.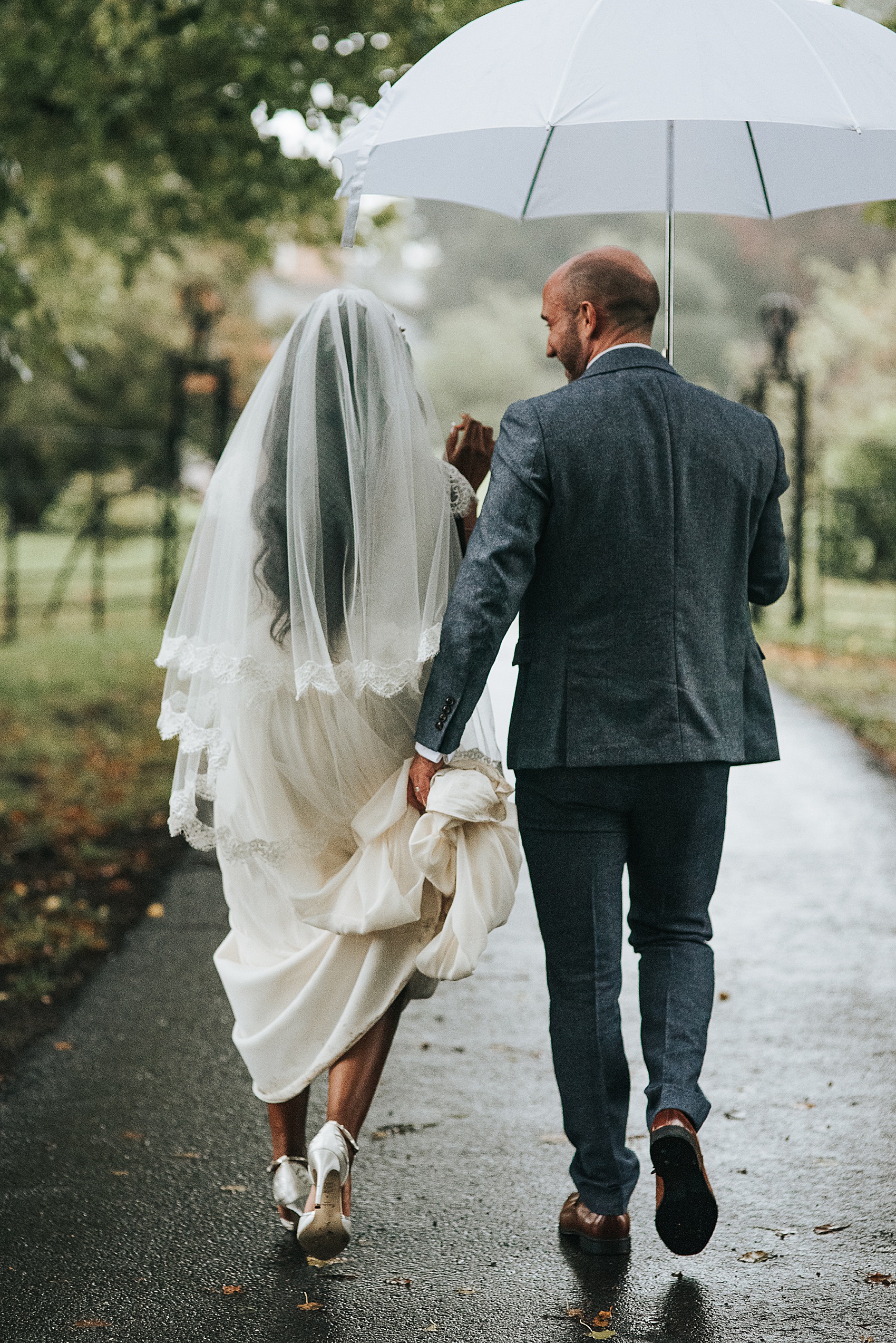 For his wedding day outfit, Matthew chose a slim fitting three-piece suit in blue herringbone from Moss Bros., worn with a pastel pink tie and pocket square, and a very special pair of Aspinal cufflinks.
"They were sterling silver oval bicolour (blue lapis and pink mother of pearl) cufflinks that I had purchased for Christmas 2019."
I'm delighted to be sharing more charming, beautiful work on our pages by photographer Anna from Pear & Bear Photography with you all today, and I just love how she tells the tale of Natalie and Matthew's day through her intimate, emotional compositions.
"Instagram became my best friend while planning the wedding, and I shortlisted photographers and looked at their social media accounts and websites."
"Anna's work was romantic, atmospheric, and she has a great eye for lighting and small details. Matthew and I had a video call with Anna and we all gelled well, so we booked her immediately."
"Towards the end of the planning, Matthew and I kept saying that all that mattered was that we were getting married and that we could have a big party the following year with the people we couldn't share our day with. I stripped out some of the details I wanted and put them to the back of my mind."
I so admire this approach and mindset! There to style the intimate but nonetheless beautiful day was Charlotte from Fine and Dandy Events.
"Charlotte was fantastic at turning my vision into a reality. We have very similar taste so I loved lots of her previous work. I'm a huge flower fan so I worked with Charlotte and Sophie (Sophie's Flowers) to ensure that everywhere guests looked there were either real or silk flowers, including the flower wall that Matt and I were married in front of."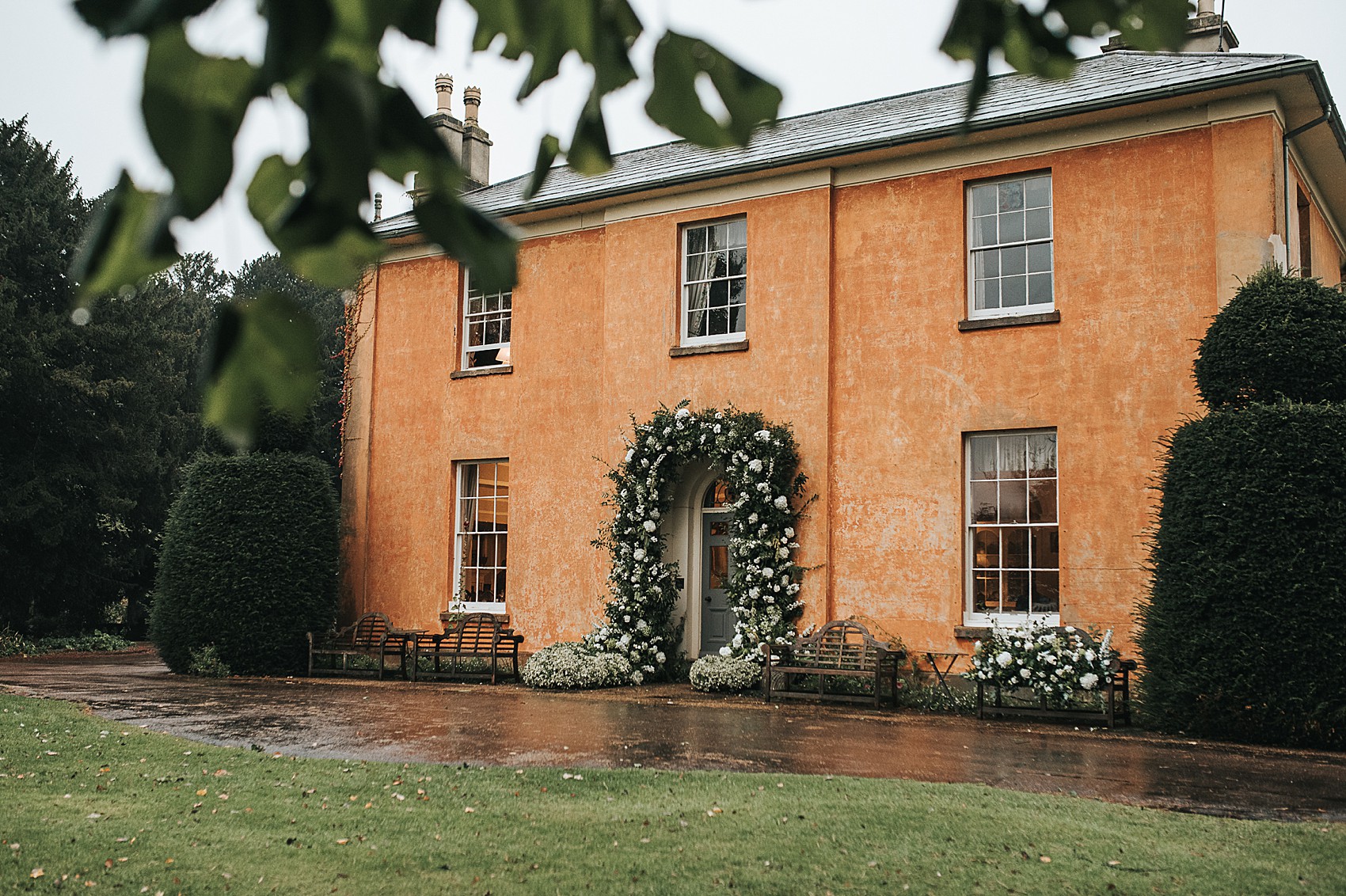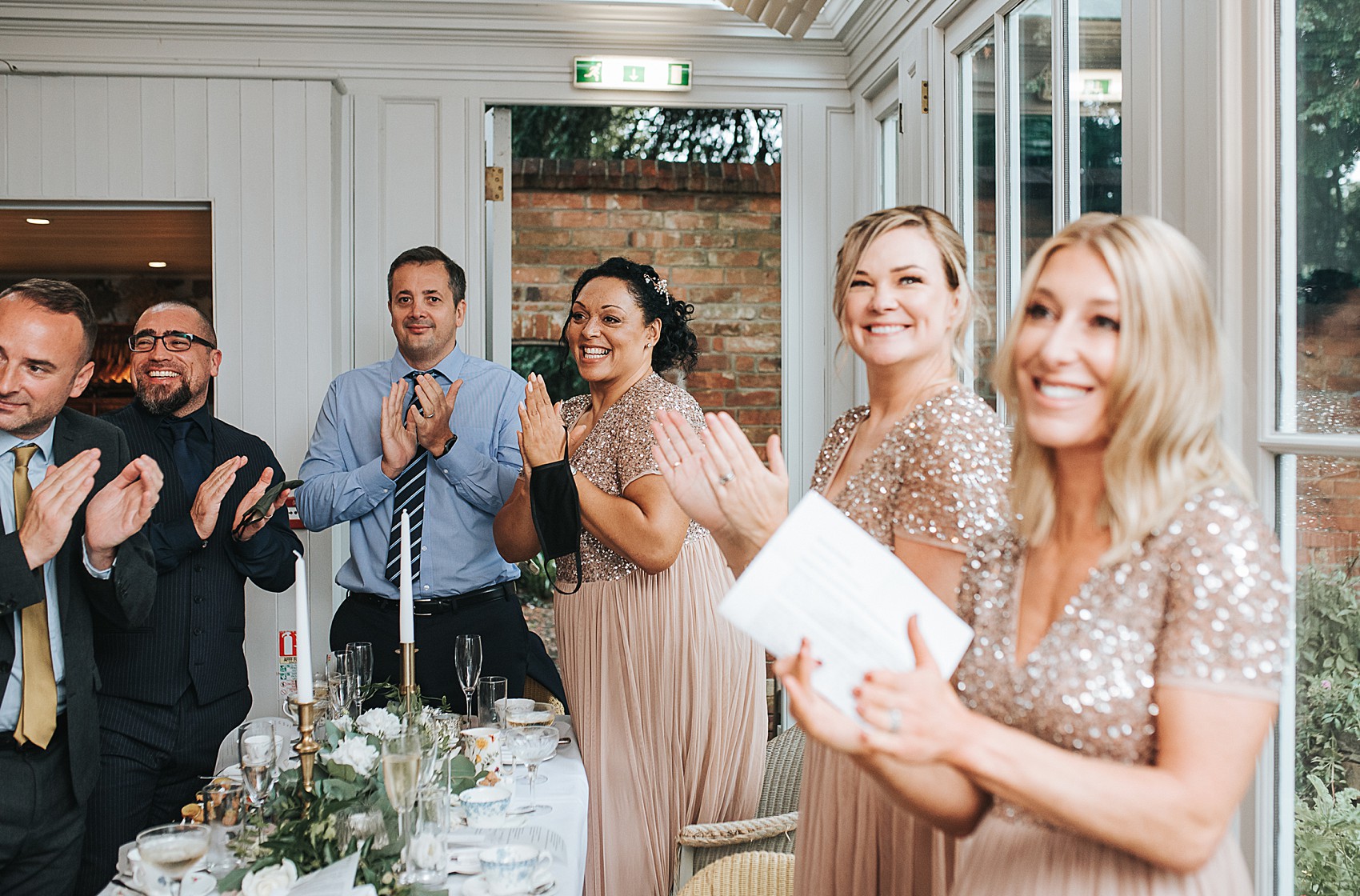 Fine and Dandy designed all of the stationery, and in the afternoon, tables were laid for tea with vintage candlesticks and china, gorgeously draped pink runners, and romantic blooms.
"Matthew's Mum was a big fan of Thornton's toffee, so all guests were given a selection of Thornton's toffee in small ivory boxes with gold ribbon."
Natalie from Ruby Lou's Cakes baked a spectacular three-tier, soft pink ombre confection for everyone to enjoy.
"We fell in love with the fact that whilst Natalie's cakes tasted homemade, her style was anything but! She produces modern, beautiful works of art with subtle details. Matt and I chose a tonal textured style cake with three tiers. Lime as the bottom tier (this was not on Natalie's menu, and she bespoke made this for us as I love limes – and as a nod to my parents' birth country of Jamaica)."
"The middle tier was golden syrup, which reminds Matthew of his childhood memories baking with his Mum. The top tier was lemon as Matthew and I both like lemon cake."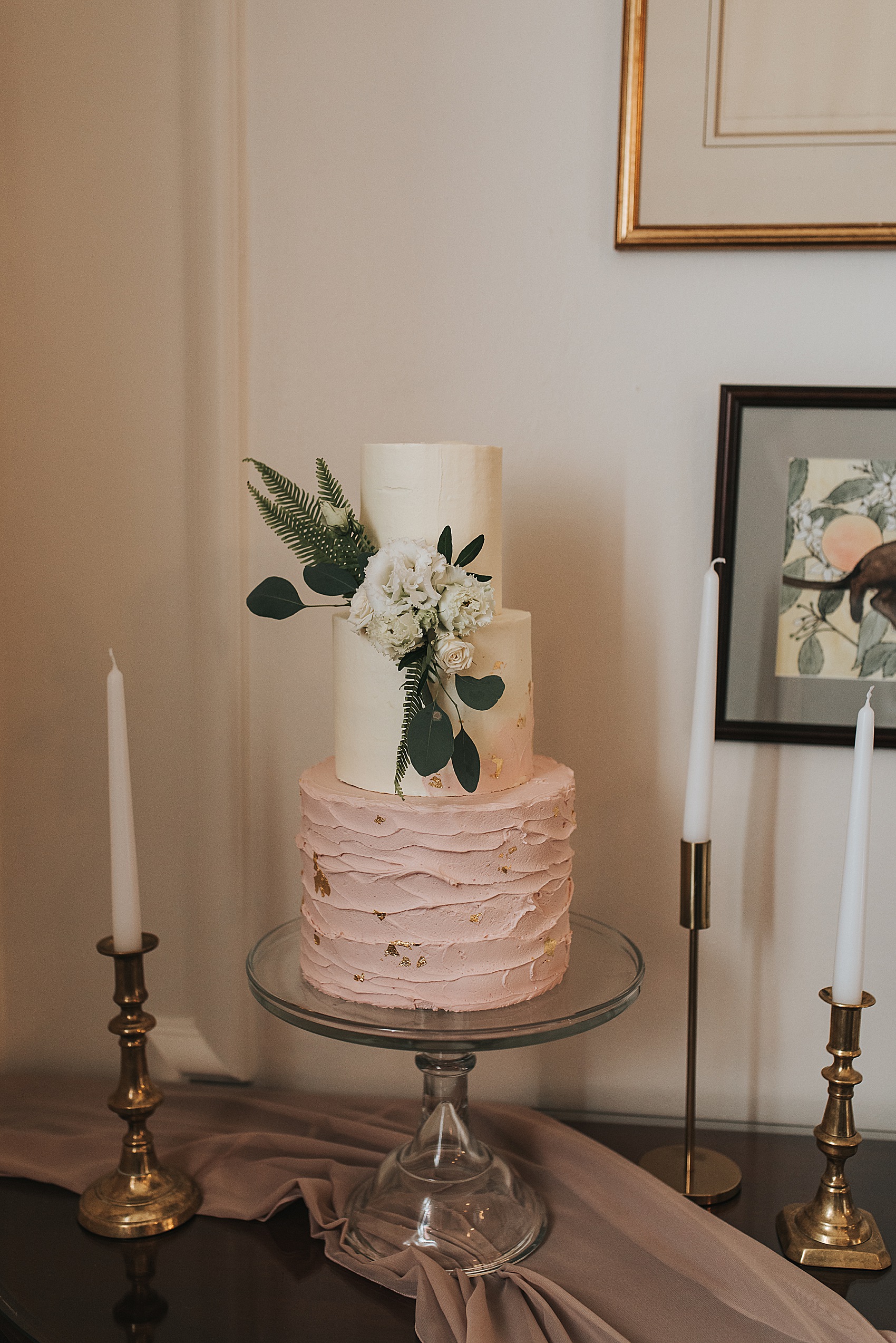 "Matthew and I had an impromptu dance halfway through the Afternoon Tea as our band Noah's Ark played one of his favourite songs that we asked them to learn – Safety Rope by Mick Flannery."
Natalie and Matthew booked Noah's Ark through our wonderful Little Book members Alive Network, who find the very best musical talent from across the country. Later on, the newly married couple enjoyed their 'official' first dance together to That Old Feeling by Louis Armstrong and Oscar Peterson – a beautiful choice.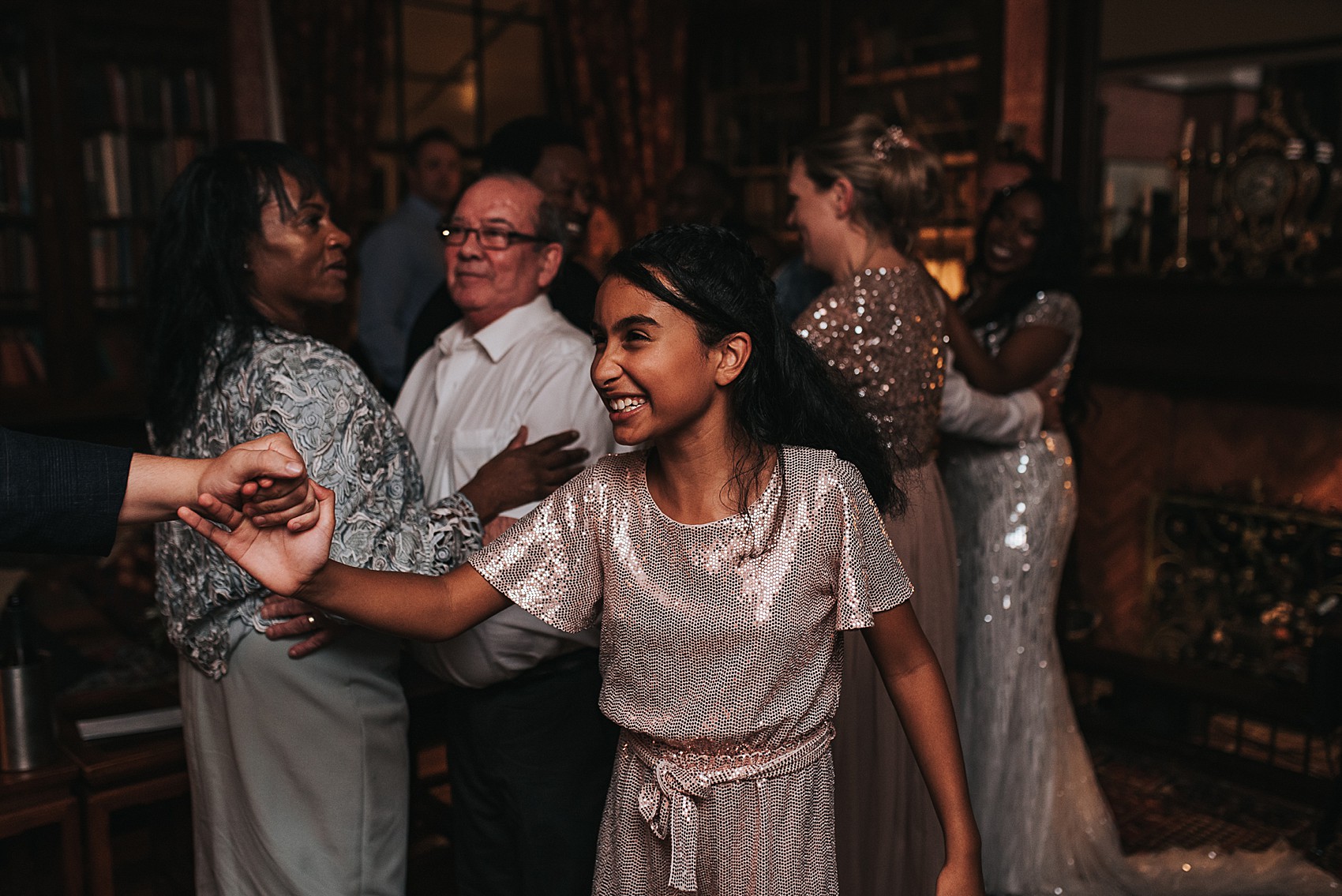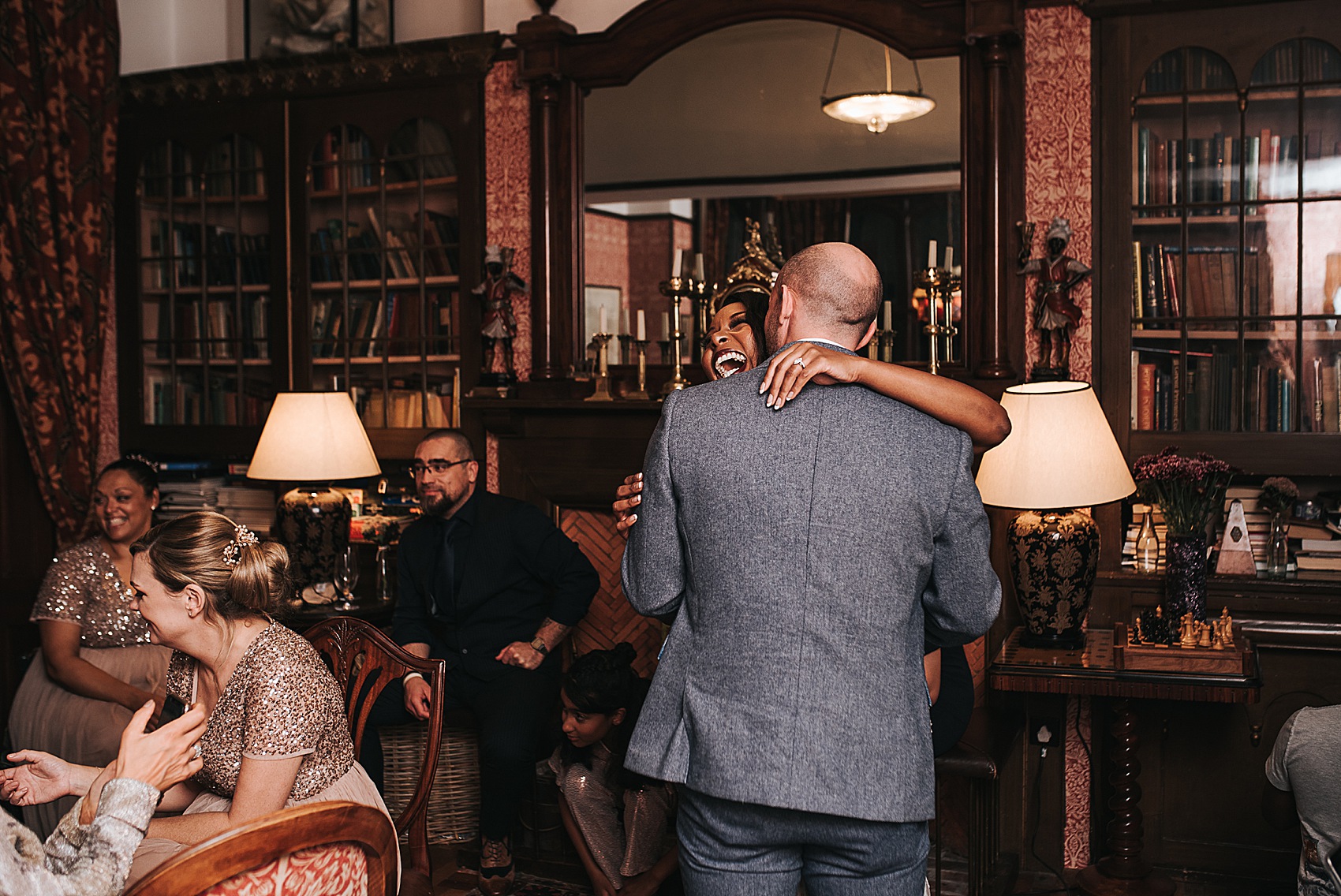 "Just shortly after Matt and I reconnected, I heard the song on the radio and the lyrics and music were so reflective of our story. In the evening we had a pianist James Nicholas who was a perfect with our candlelit dinner."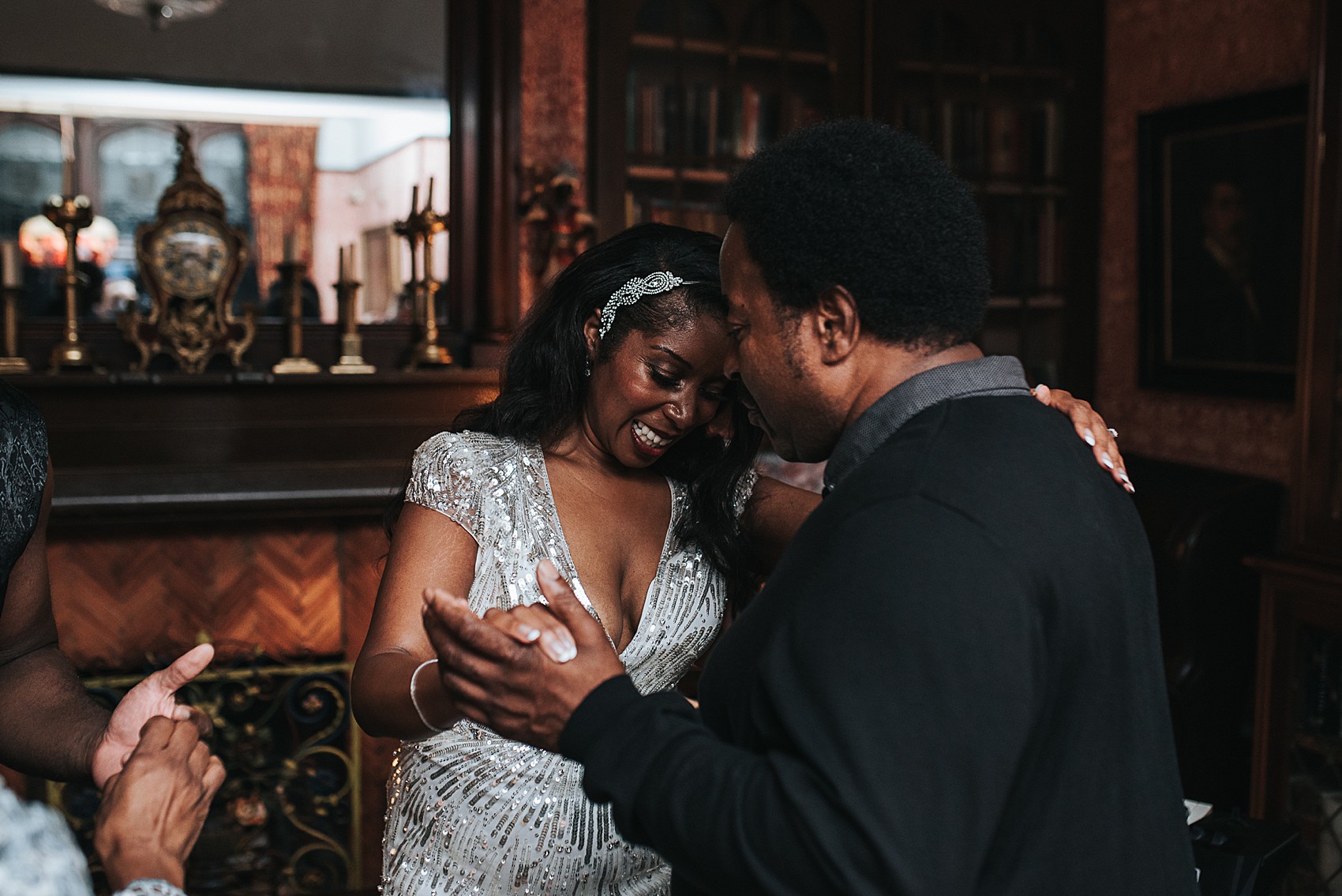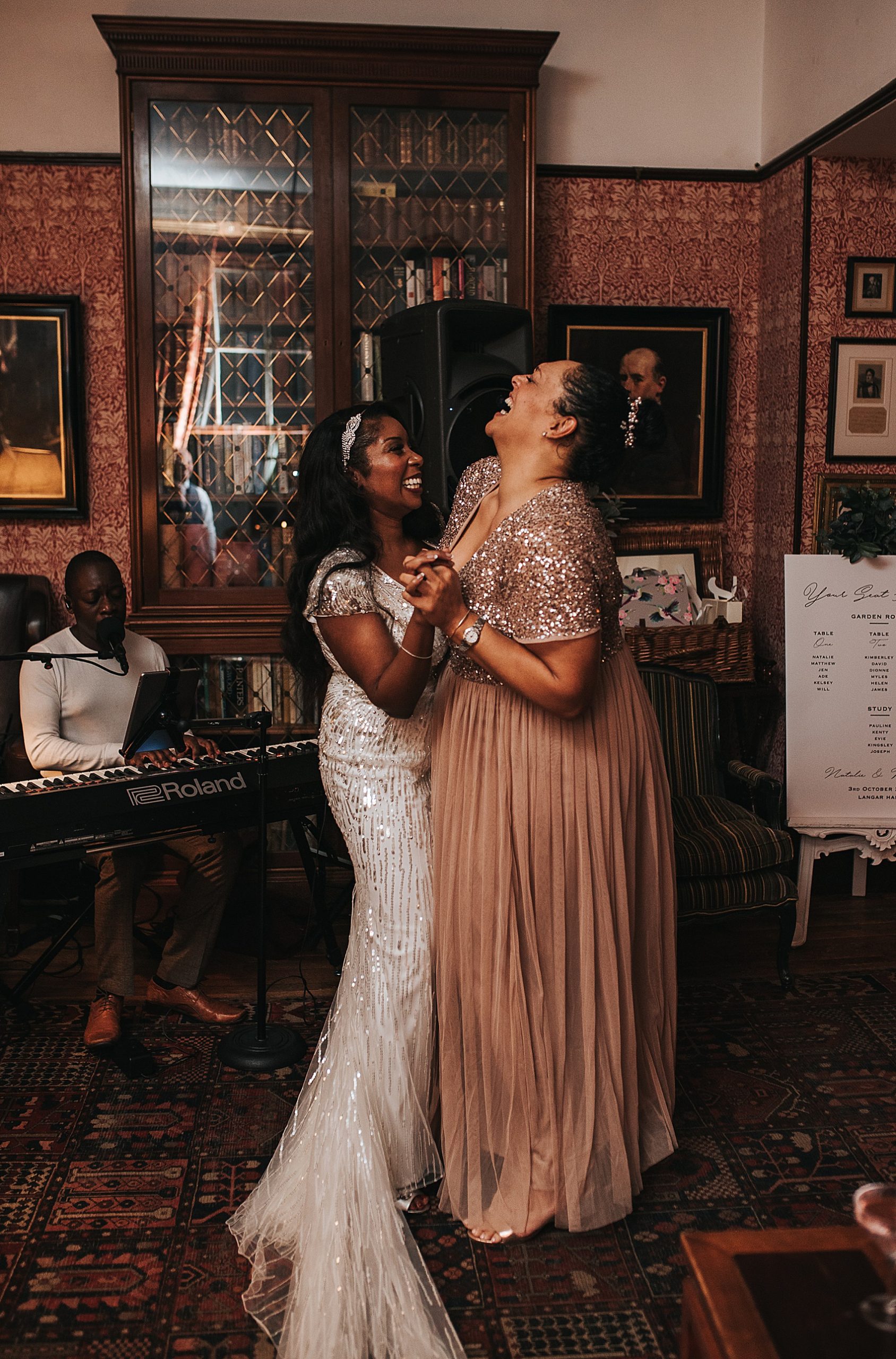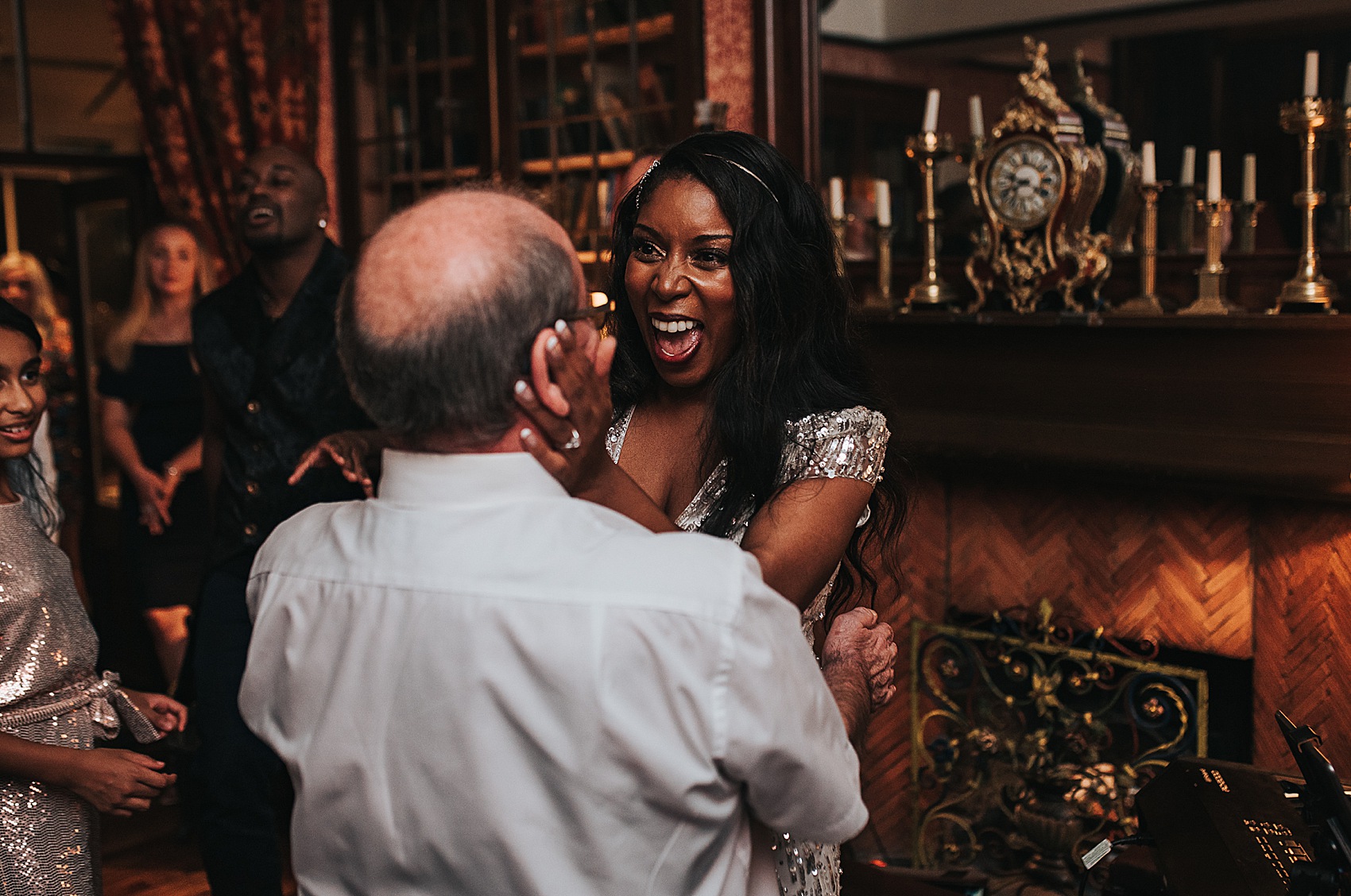 Words of Wedded Wisdom
"Once I started to focus on what I could have, instead of what I couldn't, I felt a weight lift. So my advice is to focus on the love, the incredible talents of the suppliers you've selected and go for it! Matthew and I have no need for a party next year because we didn't compromise on anything."
"Whilst wedding trends are great to observe, the day should be reflective of you and your partner's personalities. All things being well you'll be looking back at photos for years, and the essence of your personalities is more important than the year in which you get married."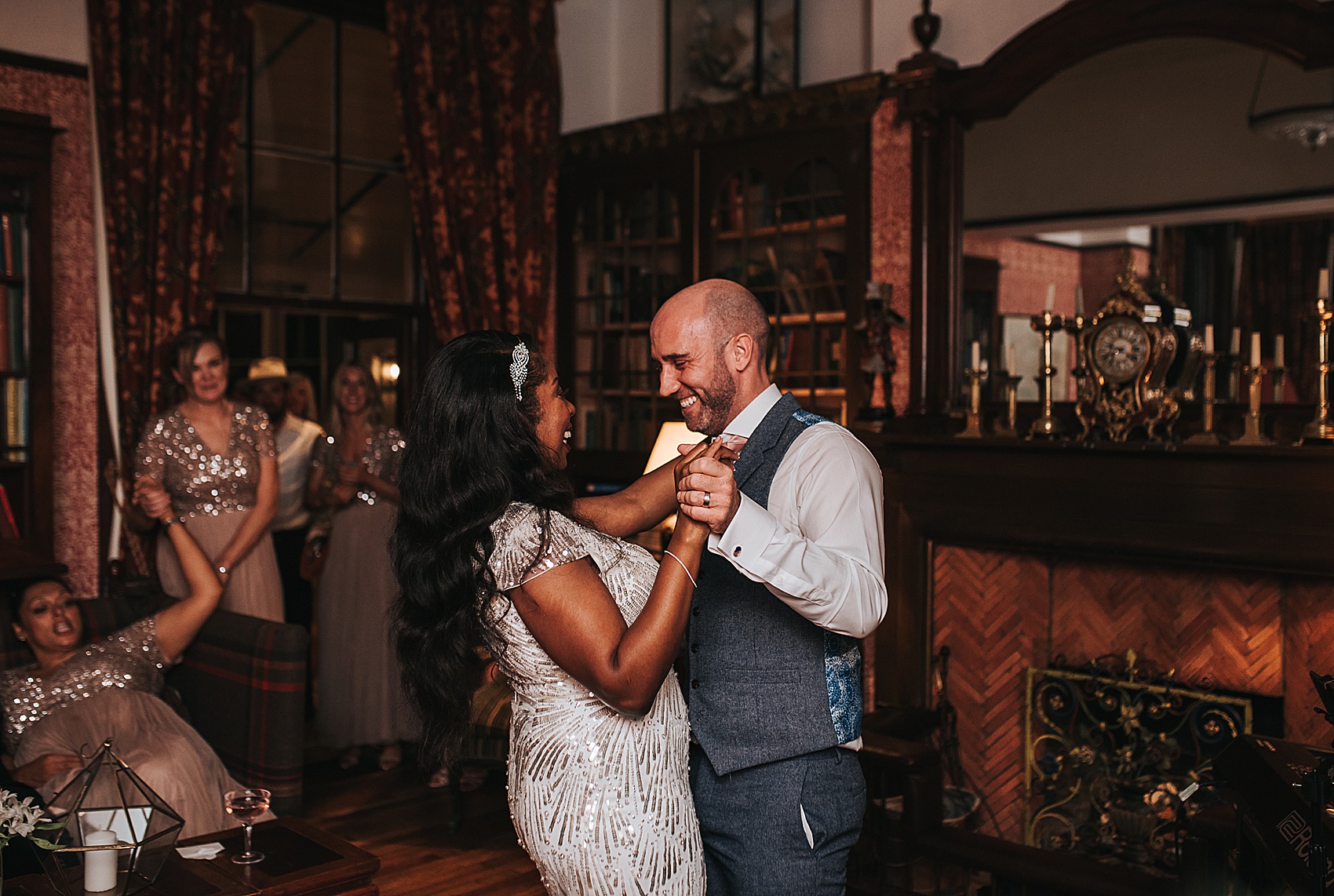 Natalie and Matthew, so many congratulations to you both! I'm so glad you got to have the day you dreamed of, despite everything. Huge thanks to Anna from Pear & Bear Photography for her beautiful work, too.
Love, Laura x