Welcome to the weekend and I hope that you've got some time over the next few days to get away from it all and do those things that make you happiest.
We certainly have something to make you smile because today, we're welcoming our friend Charlotte Mills to Love My Dress. Charlotte will be introducing us to her just-launched 2021 collection of exceptional bridal shoes AND there's a fabulous competition for you to enter where the prize is your choice of shoes from the new collection worth £280.
Does today feel a little brighter already? Yes, we thought it might…
Charlotte Mills Shoes

+ Follow
Charlotte is the founder, director and designer of Charlotte Mills, a British bridal footwear brand based in the heart of Manchester and she designs shoes that you will fall in love with.
Not only are they hand finished, gloriously designed and perfect for weddings, they're also a real bridal treat.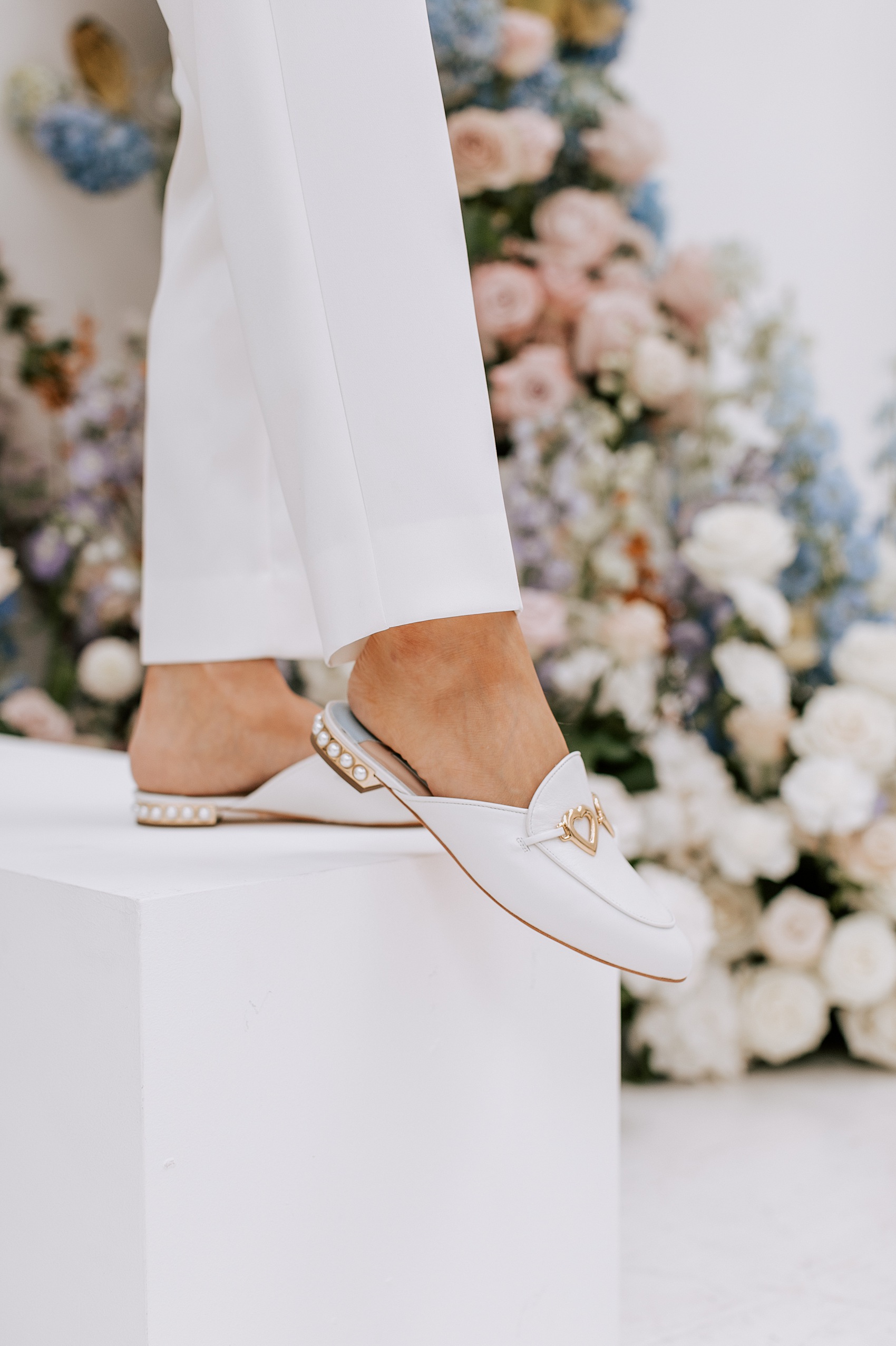 There's an original silver sixpence embedded in the sock of every pair and the luxurious leather soles are delicately embossed with the famous wedding phrase 'something old, something new, something borrowed, something blue and a silver sixpence in her shoe.' We love!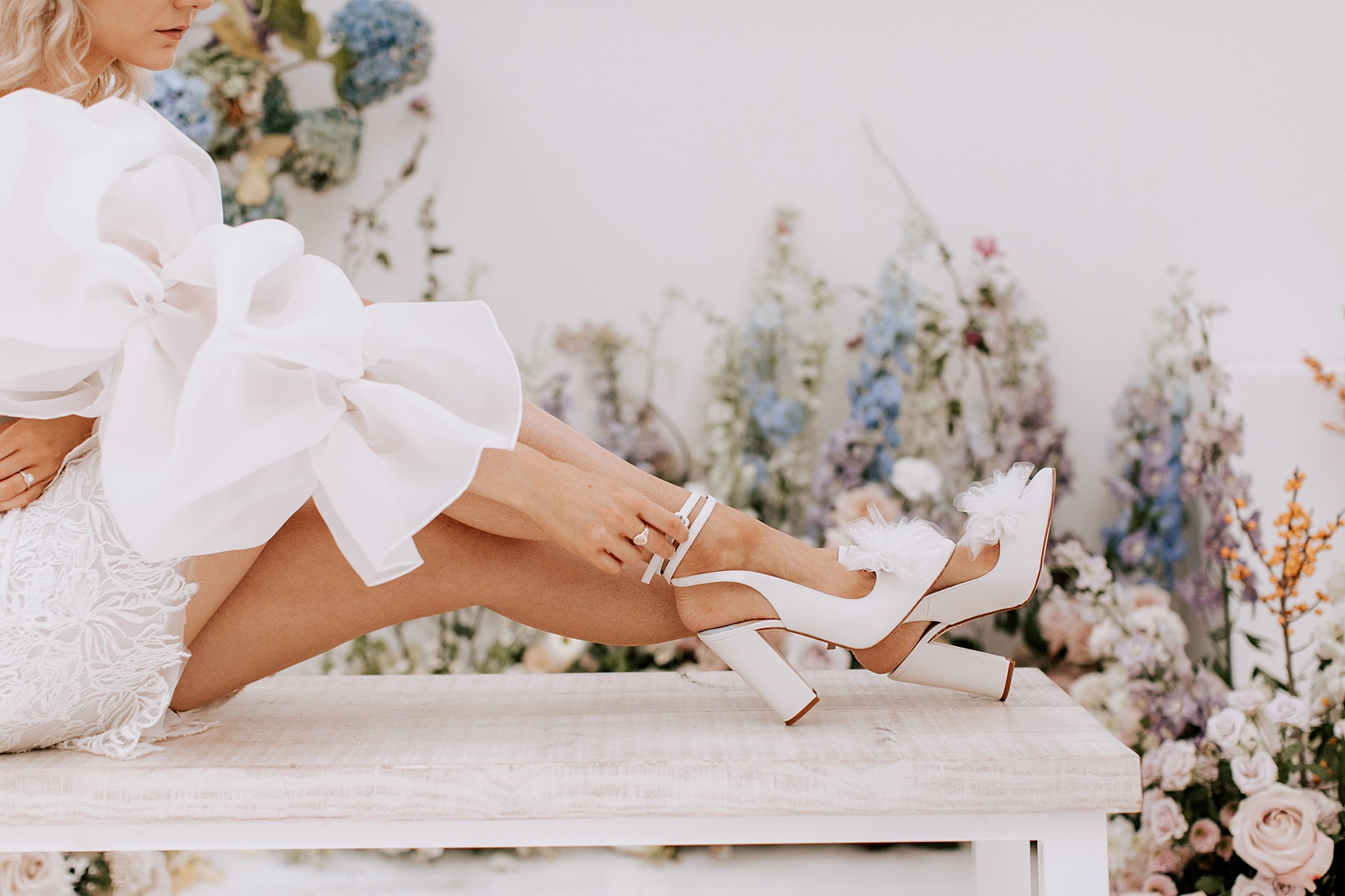 "Our 2021 collection, 'Going to the Chapel', is inspired by bridal testimonials and the rise in intimate ceremonies following the events of this year," says Charlotte. "With brides wanting cooler and more relaxed looks, we've added more trims and embellishment options, creating some statement designs that feature pom poms and Swarovski crystals that would look amazing with a less traditional bridal outfit."
The designer herself
"When we look into 2021, we hope that our brides, especially 2021 brides, will be able to celebrate once more and we're definitely hoping for a return of much larger weddings and we're really looking forward to being able to run more events and pop-ups across the UK."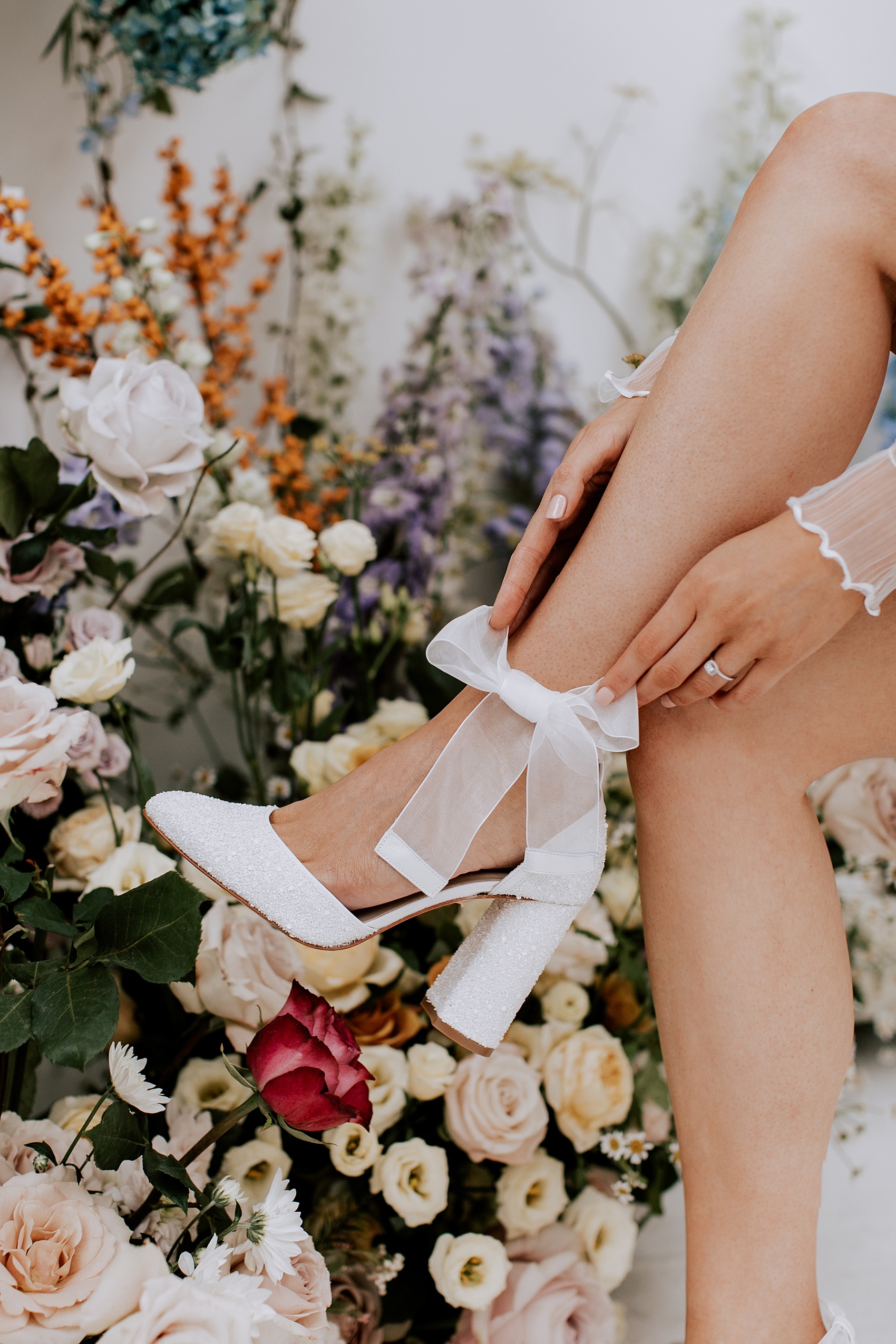 "Personally, I love our Amore shoes and the Julip style, both are fun designs and have a little something extra, which I think is always great to have on such a special occasion as a wedding."
"We've also listened to requests from brides and have expanded our flats range and we're offering more lower heel options."
We absolutely love the details that make this new collection such a delight. The Joy Pearl flats are just a delight although choosing between the pom pom or bow options would be tricky.
The tulle bow that adorns Joni Pearl is another contender for our favourite design and the adorned heels on Juliana win those pretty flats a place on our shortlist. But which pair would you choose? Well, if you enter our competition to win your choice of shoes from 'Going to the Chapel', you will need to decide…
Enter to win a
£280 pair of
Charlotte Mills
shoes of your choice
Charlotte Mills is giving you the chance to win a pair of bridal shoes of your choice, worth up to £280. 
To be in with a chance of winning, please follow @charlottemillsshoes on Instagram, and then tag yourself in the comments section of the image below on our own Instagram feed.  You can also tag friends or anyone else who you think might like to win this prize.
Good luck to you all!
View this post on Instagram
The 'Going to the Chapel' collection is now available to pre-order online. If you choose to visit the boutique, all the safety measures that you would expect are in place and the number of appointments has been reduced to make sure that the boutique is fully cleaned in between each visit so do click here to book your appointment.
Terms & Conditions
This competition will open on the morning of Saturday 28th November and close at midnight on Sunday 13th December 2020. The winner will be announced the w/c Monday 14th December 2020.
Prizes are not transferable or eligible for exchange or refund.