It's such a pleasure to share a splash of glamour this evening from an editorial team that was gathered together to celebrate diversity in the wedding sector.
This editorial was planed, styled and submitted by Linda of Linda Insaidoo Florals & Events…
"The shoot featured talented vendors from different cultural backgrounds, in the UK wedding market, essentially celebrating diversity. The shoot's concept was birthed during lockdown and it aimed to give hope to brides and grooms that, despite the current climate and just because you have to cut down on numbers does not mean you need to have any less of a celebration. We set out to demonstrate that couples can still have luxury and opulence in their micro or intimate weddings."
Linda Insaidoo Florals & Events

+ Follow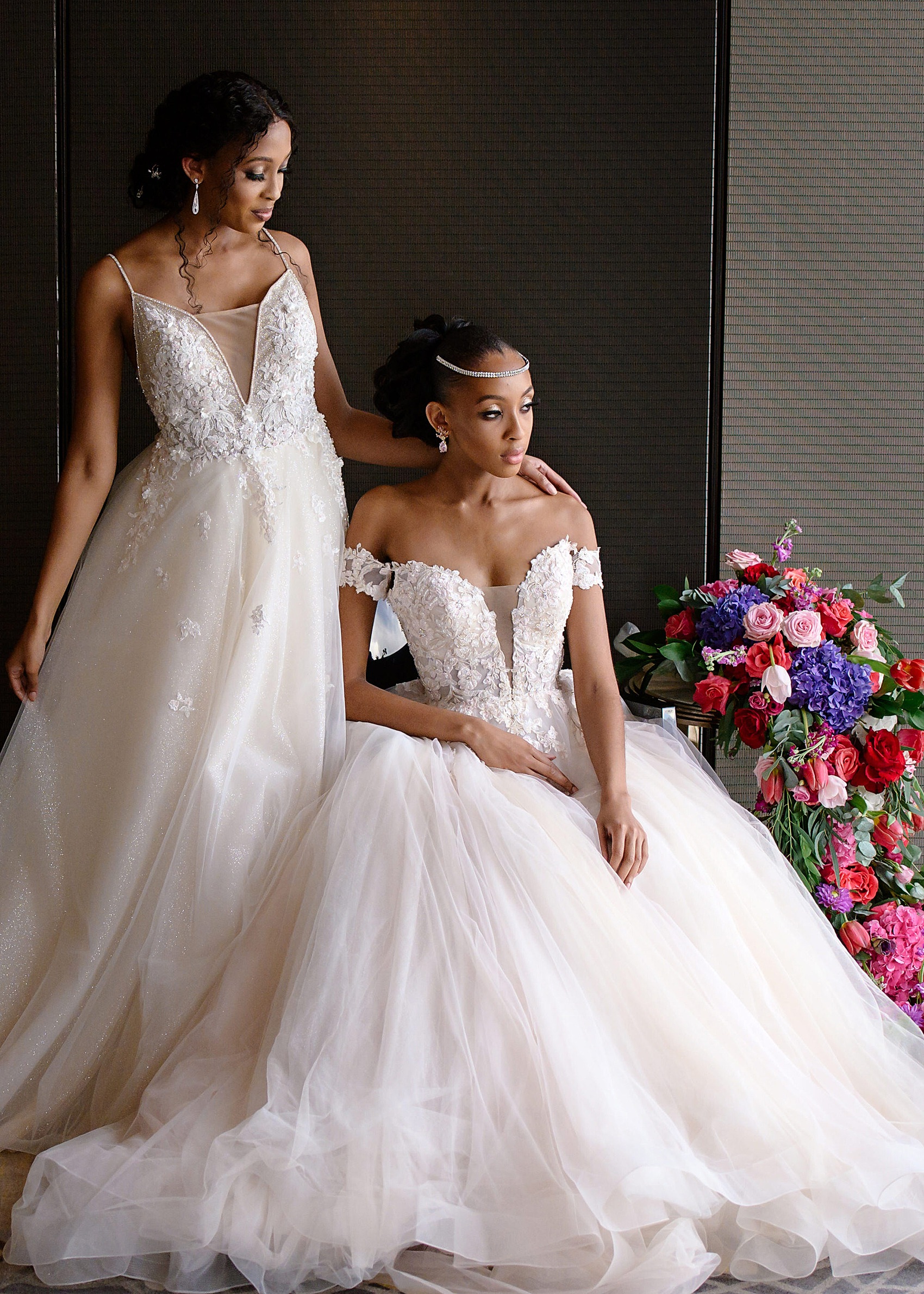 Before I share more from Linda, I want to acknowledge these beautiful gowns, supplied by Mirror Mirror London, one of the best, most long standing, reputable and stylish bridal boutiques in the UK. Mirror Mirror also styled the fashion element of this editorial shoot.
The beautiful off-the-shoulder gown below is by Nicola Milano and the other beautiful strappy gown is a Pronovias design. Both gowns featured blush under layers to add softness to the delicate beadwork.
Mirror Mirror Bridal Couture

+ Follow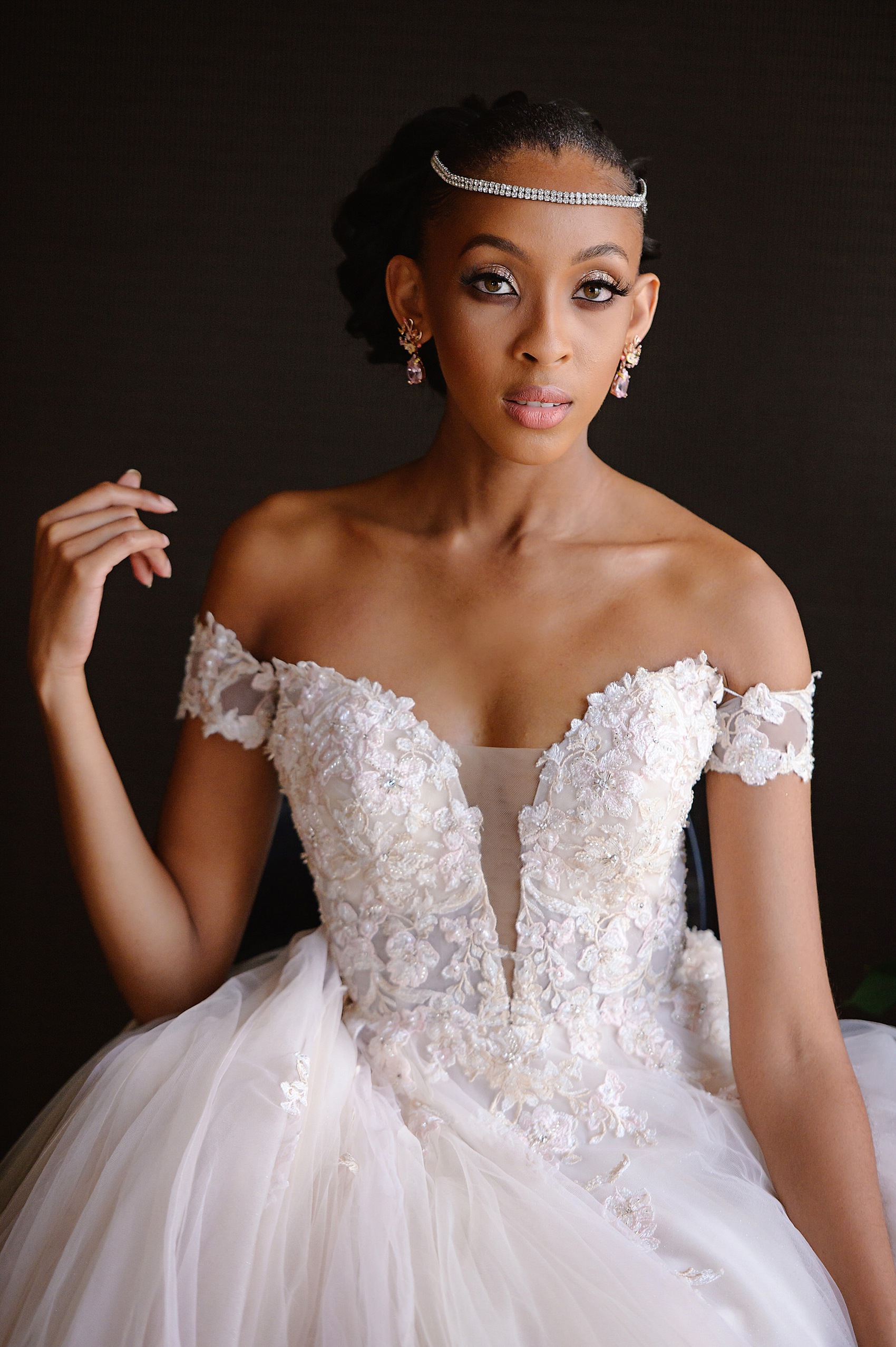 "Hidden on the 34th floor of the tallest building in the United Kingdom is Shangri-La Hotel's boutique event space, Ren, perfect for intimate weddings."
The Shard in London set the stage for this city inspired wedding shoot. It provides breath-taking views of London from the heart of the city and gives you a magical feeling as though you are viewing from the sky."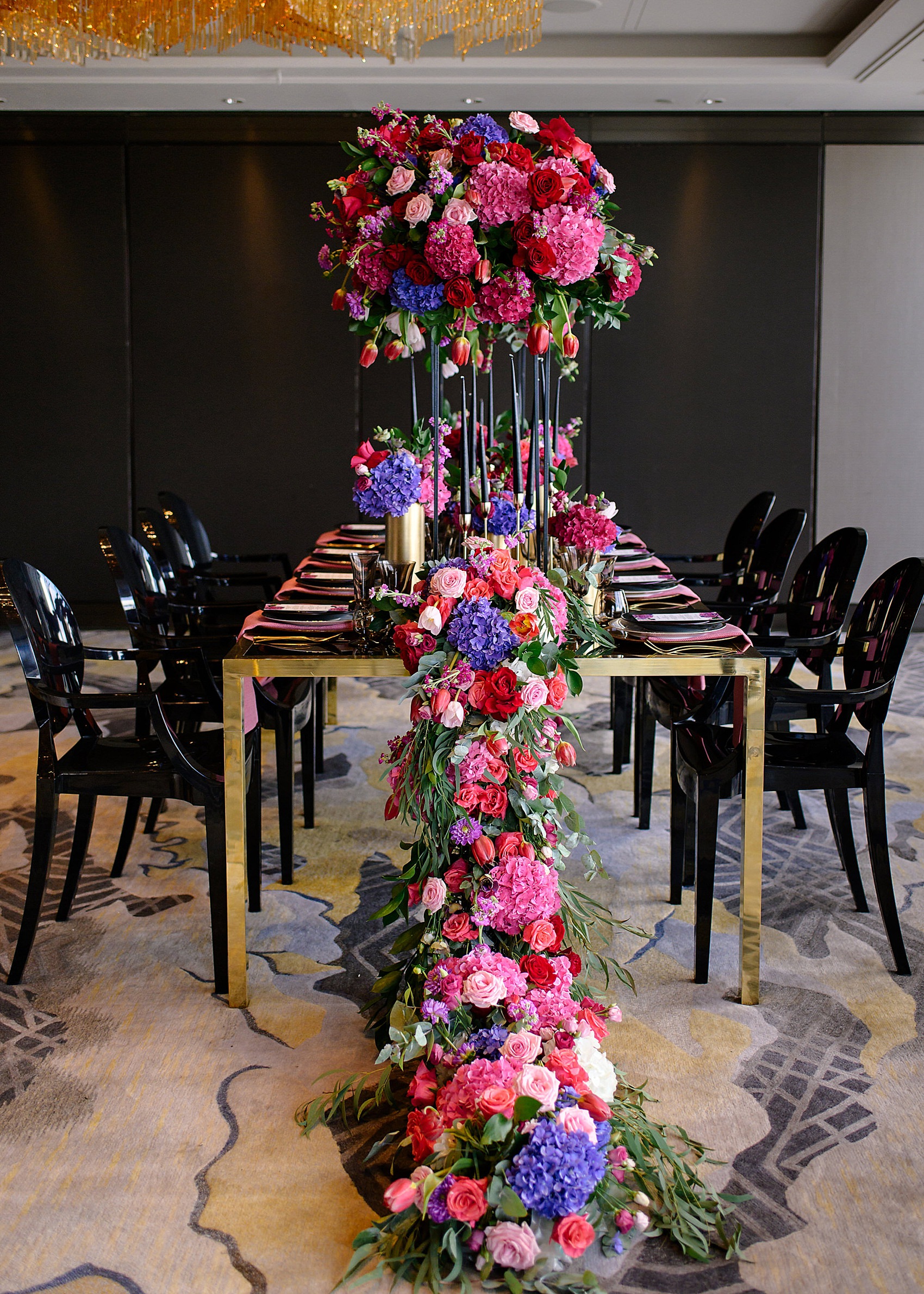 "As a wedding planner and floral designer, I wanted to create a unique shoot to inspire the modern, bold, glamorous and city bride who wants a non-traditional wedding."
"I wanted the overall design to look bold and opulent with striking colours against the airy backdrop of the panoramic view of London."
"The glamorous and rich tablescape were achieved by carefully selecting vibrant blooms in reds, pinks and purples with hints of foliage, and were paired with gold and black decorative items and furniture."
"These colours and design complimented the Ren event room in Shangri-La beautifully."
"Stunning Anabela Chan earrings and Aquazzura shoes were worn by the twins to compliment the stylish bridal look, supplied by Mirror Mirror London in Islington."
The fashion for the shoot was styled my Mirror Mirror London.
strappy Dress on left from @pronovias and off the shoulder gown on right from Our @nicolemilanoofficial collection.
Both gowns featured blush under layers to add softness to the delicate beadwork.