What a wonderful pleasure today to support designer Jo Kuniewicz-Murray, the talent behind Julita LDN Bride, whose incredible creations for bride I've been admiring for quite some time now.
Julia LDN Bride is a British bridal fashion brand that specialises in the creation of unique, personalised and handmade bridal gowns and veils for 'starlit souls'. Established in 2013, the brand was created to appeal to the modern, romantic bride, and every order is handmade to each client's most-detailed measurements, in Jo's London studio.
Julita LDN Bride

+ Follow
Today, we are delighted to share a beautiful new capsule collection by Julita LDN Bride. These gorgeous images were styled by Fern of Fern Godfrey Weddings and photographed by Lizzie Churchill.
Tthe designer herself shares more about this small but impressively beautiful collection…
"My new capsule collection is based around flowers. I am so intrigued by the idea that some species only bloom at night, and poet Thomas Moore describes this beautifully; 'From plants that wake when others sleep, from timid jasmine buds that keep their odour themselves all day, but when the sunlight dies away let the delicious secret out to every breeze that roams about'."
"This is reflected with symbolism and hidden messages in the dresses – each one is designed around, and named after, a flower of the night."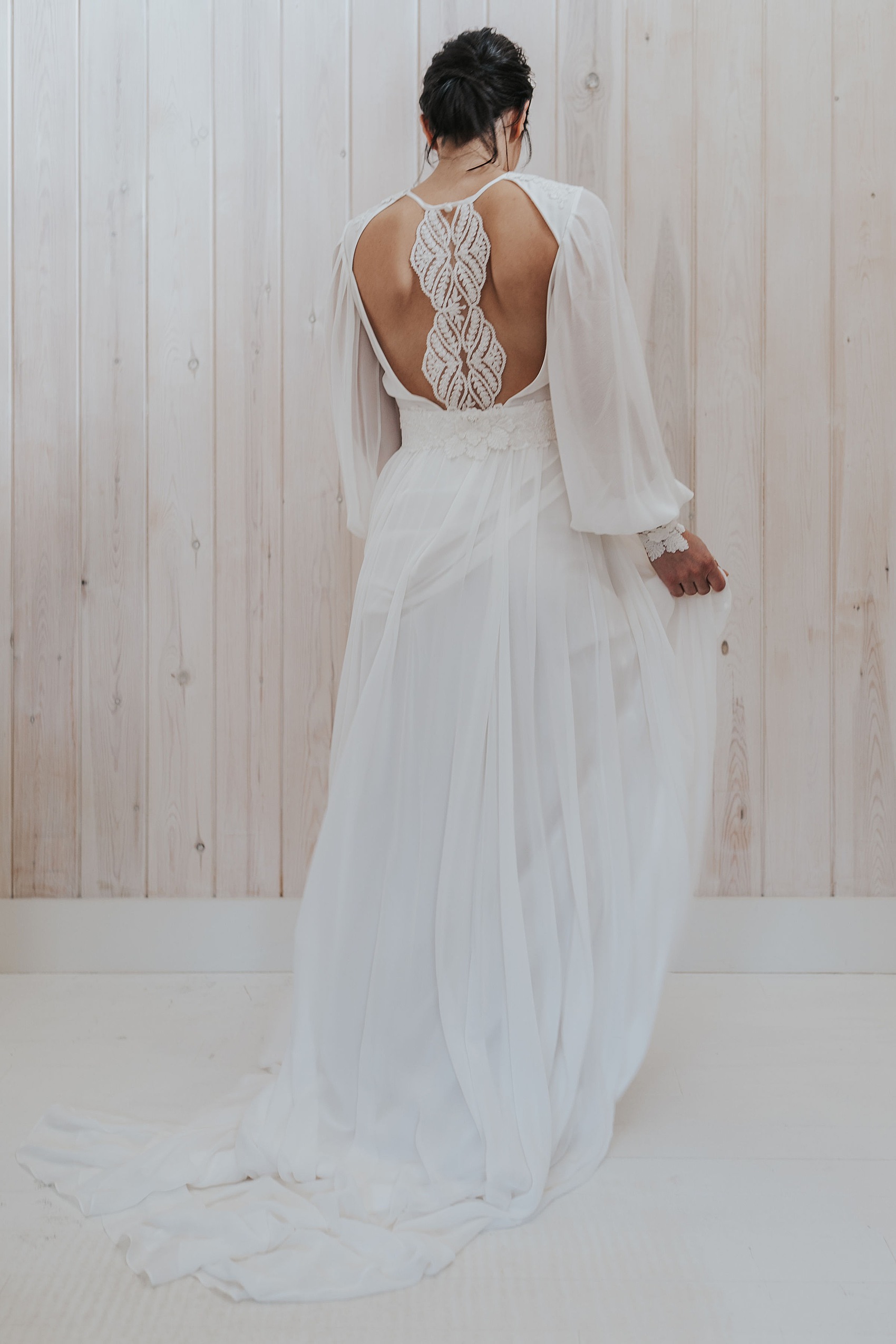 "For me inspiration comes from everywhere – I look for fabrics which I can manipulate keeping my signature look in mind. This goes hand in hand with the current mood, who I
can see wearing the dress, and how their personality is reflected."
"I am always thinking about the emotion, connection and poetry behind each garment. As the making process begins, the design evolves – it's a journey. I love to create an aura of the vision, the world and life we dream of, as if it were a piece of art."
"It's not just about looking your most beautiful, but making you feel something."
The Moon Vine, Gardenia and Jessamine dresses form this capsule collection…
Moon Vine
Soft petals are reflected in oversized blouson sleeves and the movement of lightweight cascading fabric. Guipure lace panels and deep embroidered cuffs are inspired by trailing stems of vines.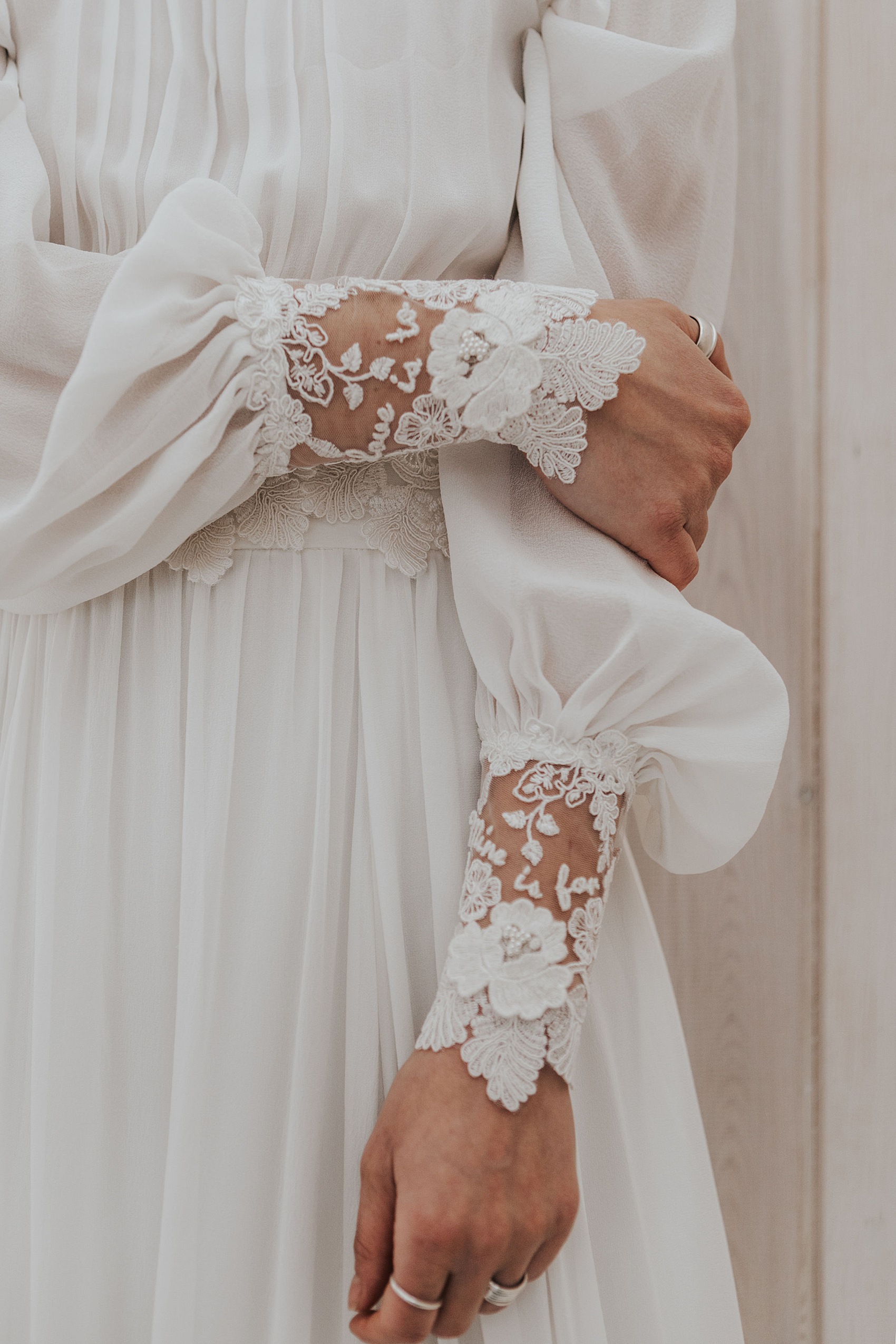 Gardenia
Flowers with feature showy blooms are illustrated by bold three-dimensional appliqués – these were constructed from lace pattern off-cuts that have been reused back into the designs.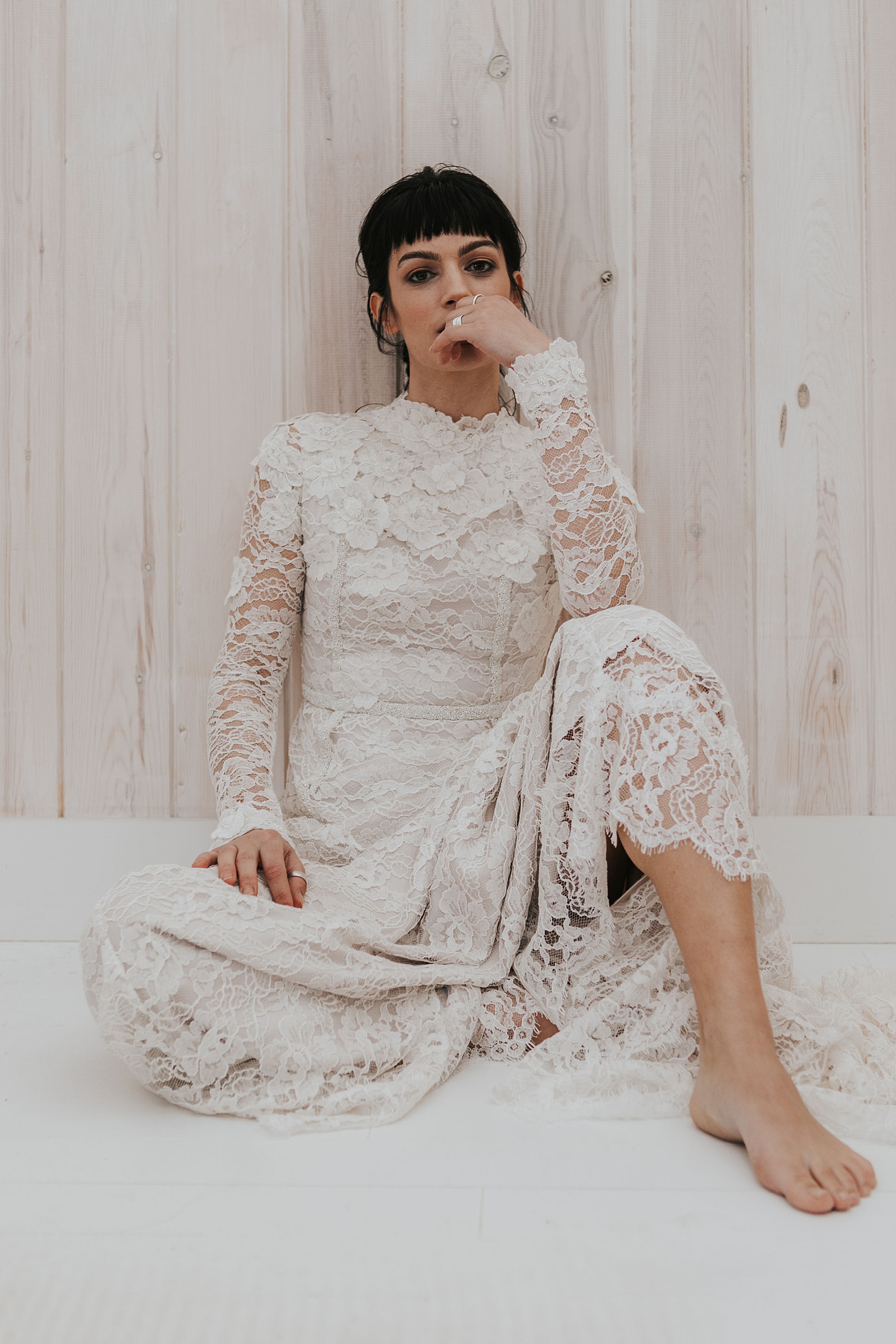 Jessamine
Fully beaded dresses echo the dense small flowers which cluster together, catching the light. Sleeves are lightweight and layered flared, fluting like the tubular flowers opening
with individual pearl droplets applied by hand one-by-one to illustrate the sunset fragrance.
The collection also includes Liberty print kaftans which have been trimmed with delicate hand embroidered silk from vintage sari's.