The joy of being able to introduce you, dear readers, to new and emerging brands and labels through these pages never gets old. It feels like passing on a wonderful secret or opening the door to a world that you didn't know existed and we absolutely love it.
Today, we're incredibly delighted to showcase the truly beautiful work of Alabaster Dream, an accessories brand from designer Rachael Cooke that we just know you're going to adore. We spoke to Rachael to find out more and her words give you a fabulous insight into her world.
"My name is Rachael Cooke and I'm a Jewellery and Silversmithing graduate, teacher and  designer and owner of Alabaster Dream, an artisan bridal accessories brand for modern brides."
"The pieces that I make are a contemporary twist on a timeless aesthetic, resulting in their appeal to all styles of bride from classic to boho. I chose the name Alabaster Dream because Alabaster is a mineral usually used in fine art sculpture and I feel this is representative of the sculptural qualities of my work. Apparently, to dream of alabaster foretells success in marriage, so it was the perfect name for my brand."
Rachael actually started her first jewellery business whilst she was at university but it was post-uni that she really made moves towards creating her own brand. And, as is so often true, it was personal experience that provided the inspiration.
"I have very curly hair which I was having put into an up do for my own wedding so I really wanted a statement headpiece to replace the drama that would have been my wild hair! Everything that I found in boutiques were very crystallised and what you could call 'blingy', which is not really my style. I decided to make myself a floral clay tiara and, on the day, I got so many compliments on it. After the wedding, people kept saying that I should sell them."
"Looking back now, my headpiece was of an atrocious quality as it was quite literally the first prototype. I had made that piece from DAS modelling clay which is not exactly a high-end saleable material!"
"I experimented with an inexhaustible number of brands of clay trying to find one with the perfect finish until I found that making my own clay was the only way I could totally control the outcome." 
"Now, the clay that I use is commonly known as 'cold porcelain' and is used by cake designers as an alternative to sugar paste to create those delicate, realistic florals. It retains beautiful detail, can be coloured, is delicate in appearance like fired porcelain but also very resilient."
"I make my own clay to have a slight bit of elasticity to ensure it is shatterproof."
"Then I combine my hand sculpted floral components with Swarovski crystals, pearls, silks and glass seed beads to mimic the delicacies of nature in a luxurious fashion. I want my pieces to be heirlooms that my brides treasure forever!"
Rachael designs through a very physical process, creating forms that add interest and then building on that with various materials. You can certainly see the influence of nature in her work, with pieces that seem to bloom and blossom right in front of you and this, combined with a cool, current aesthetic just works so well.
"My best-selling BLOOM hoop earrings were inspired by the fabulous big crystal hoops that the models wore on the catwalk at New York Bridal Fashion Week. White and ivory are always going to be the colours most preferred by brides but gold also seems to be the metallic of choice at the moment so I'm using a lot of gold plated and gold-filled findings."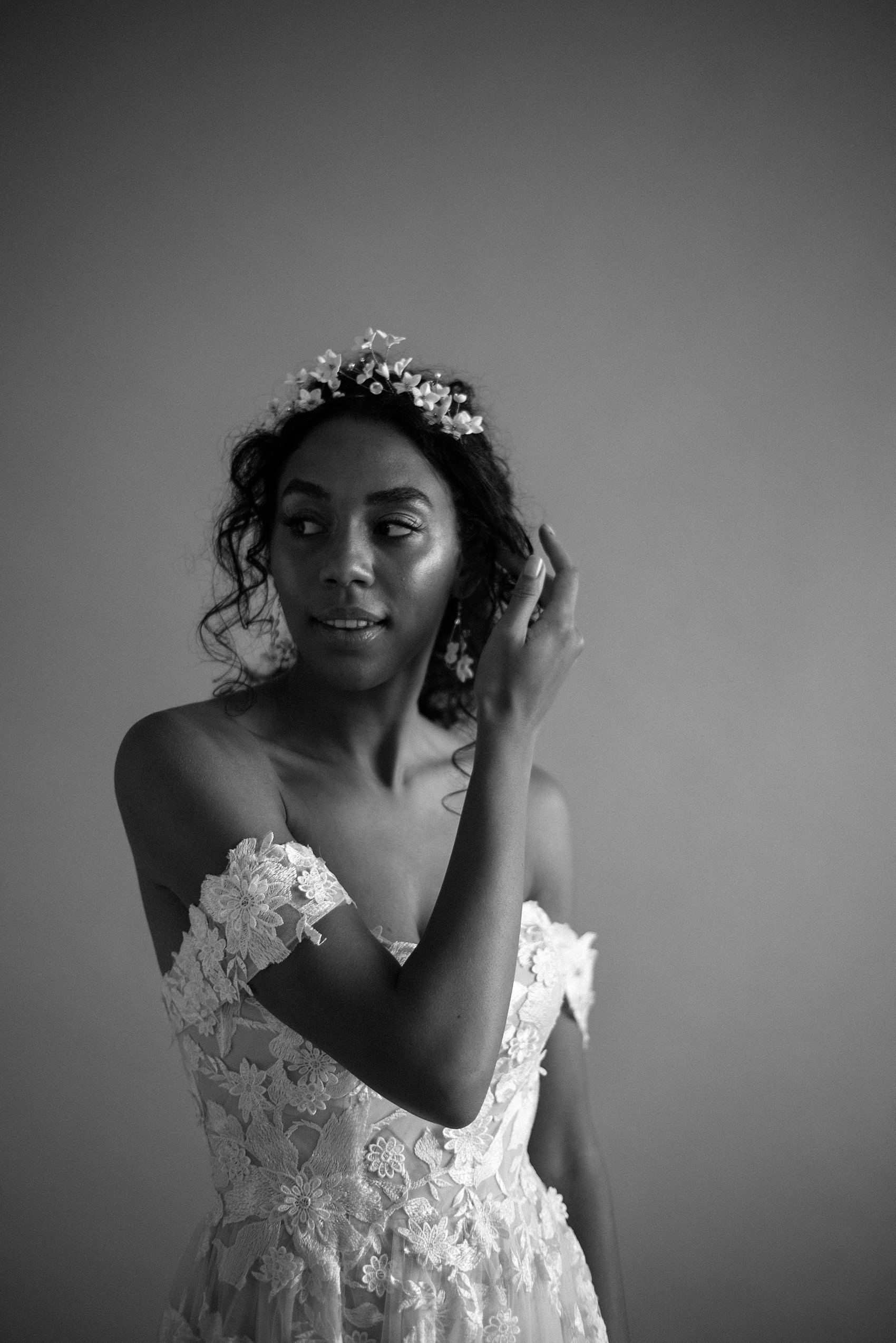 "To create a collection, it usually starts off with making one piece and then seeing if that piece can branch out into other accessories that would complement it".
"To create a piece, I first start out with sculpting the flowers and leaves from clay and applying the texture with clay tools and professional moulds. I leave the clay to completely dry for a few days before applying a sealant that ensures they don't absorb any moisture that would interfere with the integrity of the clay." 
"I then start to arrange the components onto tarnish resistant beading wire and twist into place. It's a tricky process that can take a number of hours depending on the piece. Twisting wire comes with its own risks as manipulating it too much can cause it to snap, so you really have to read the material while it's in your hands and be careful not to push it past it's limits."
"I never design with a certain bride in mind as I feel this stifles creativity and I want my collections to appeal to all brides."
"When I stay tue to my personal aesthetic, the outcome is more authentic and I think that brides appreciate that. I feel that the brides who purchase my pieces admire the craftsmanship and that is a huge part of what appeals to them."
"Knowing that your piece is handmade with joy and passion connects you more strongly to the object."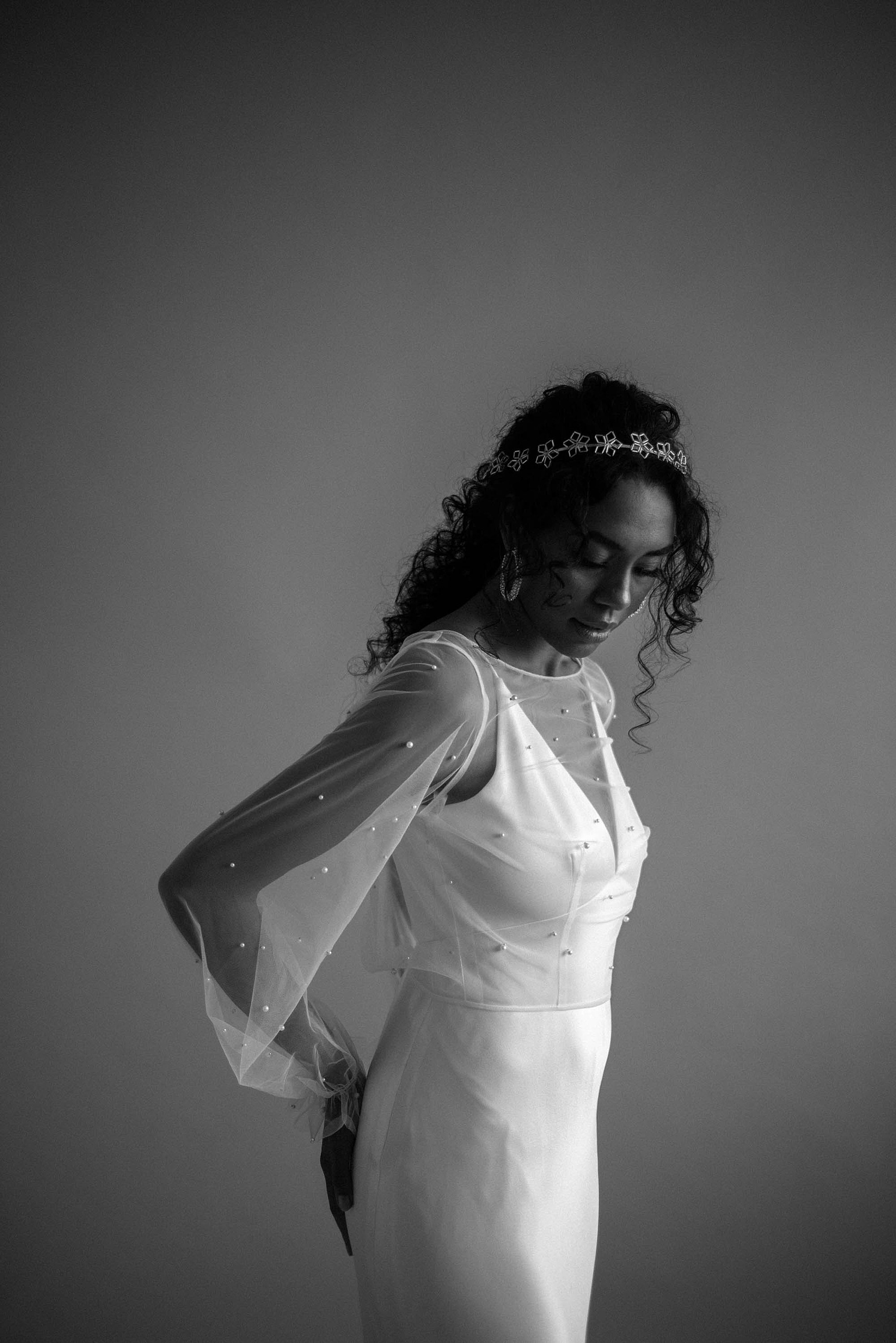 "My Bloom and Half Bloom hoop earrings are my most popular pieces, followed by the REESE collection and these are also my favourite pieces to make, so it must be apparent to my brides!  I also love the Ophelia headpiece because it's a replica of the piece I wore on my own wedding day so will always hold sentimental value for me."
"My advice for brides looking for accessories is to do their research and look for designers in the UK as there are some hugely talented people out there making the accessories of your dreams. I also encourage brides to go for it with their accessories, be brave and bold with them as they can absolutely enhance your entire look."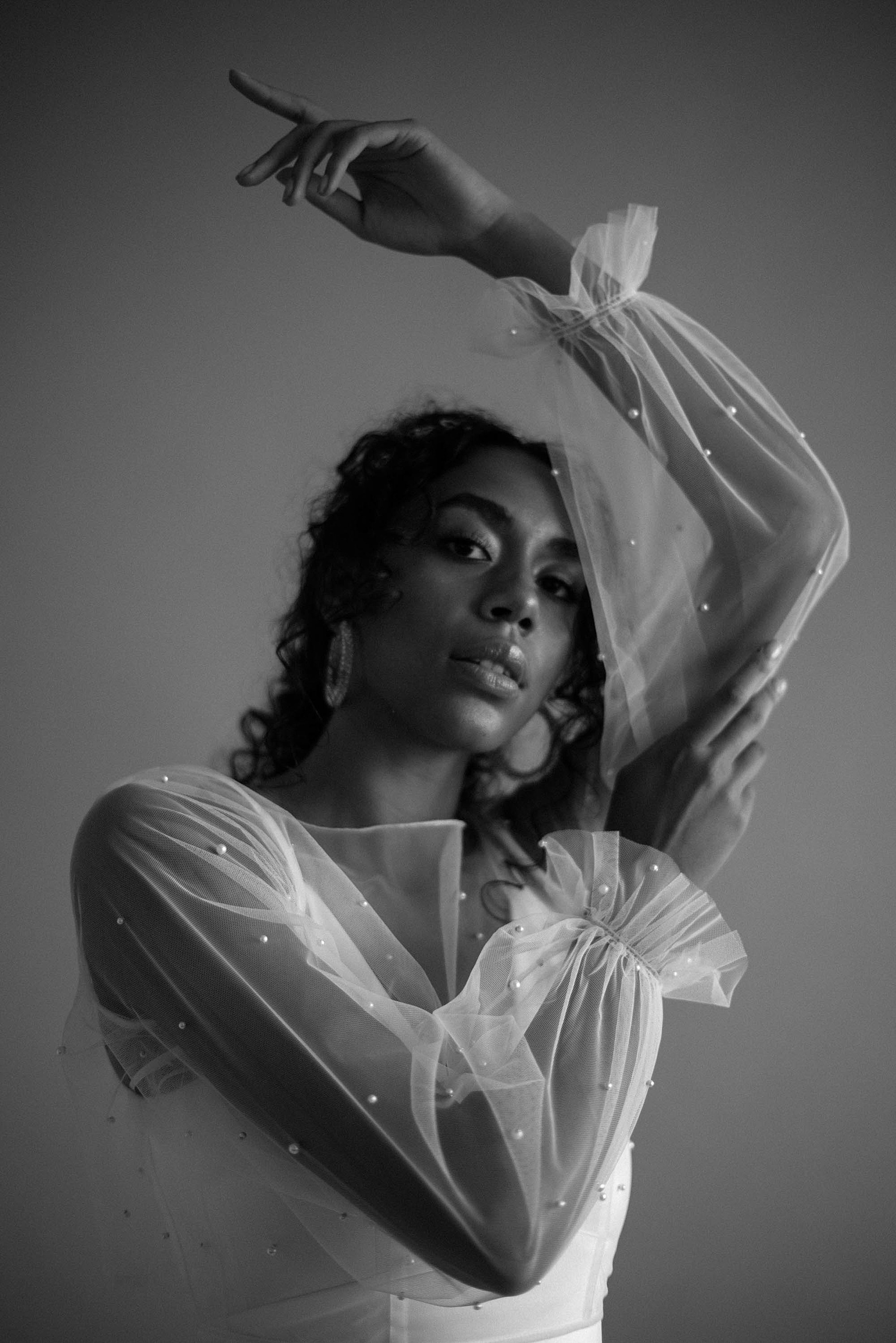 "If I has to sum up my work and Alabaster Dream in one sentence I would say that I'm living my dream of creating desirable object for desired people!"
Alabaster Dream bridal accessories are all made to order and can be purchased via the website or from selected boutiques. A bespoke service is also available if you would like to adapt a design or colour so just hop online and contact Rachael to find out more.