When you're choosing your wedding venue, there's always so much to consider. You want somewhere that complements you and your style, that gives you all the space you need and also includes all the extras that are important to you.
If, like many couples, you're planning a civil or celebrant-led ceremony, you'll also be looking for a ceremony space that provides a wonderful backdrop to what is sure to be the focal point of your day.
If you browse the exceptional selection of wedding venues in the Love My Dress directory, you'll be spoilt for choice but to help you along, here are eight wonderful locations for your wedding ceremony that are sure to make the occasion even more memorable.
1. Iscoyd Park
Iscoyd Park is a true gem, an exquisite wedding venue sitting just inside the Welsh/English border. Not only are the team truly committed to giving every couple a perfect experience but the spaces available to you are beyond brilliant.
We love the light-filled ceremony space and the glorious arched windows that give a real sense of occasion. If you're looking for a church wedding, St Mary's is nearby and the gorgeous grounds would be idyllic for a celebrant-led service on a summer's day.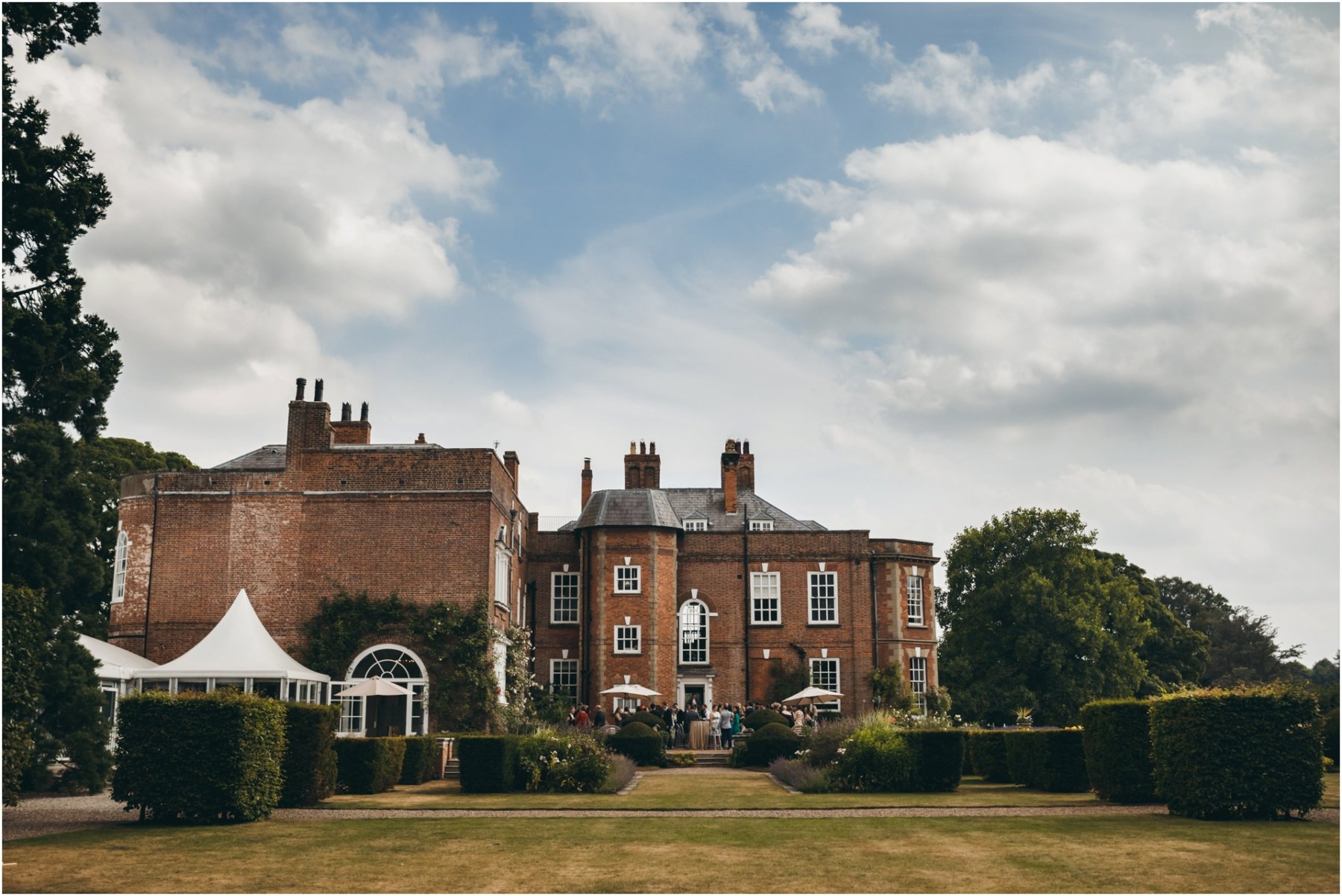 Photography by Mark Tattersall
2. Egton Manor – North Yorkshire
Egton Manor is an historic country house discreetly located in the charming village of Egton Bridge and nestled on the banks of the beautiful River Esk in the North Yorkshire Moors.
The Manor itself is a beautiful Grade II listed building that was built in 1869, and lies at the heart of the 6,000 acre Egton Estate.
This is an absolute gem of wedding venue, hidden within the magical surrounds of the countryside.
Photography by Georgina Harrison
3. Launcells Barton
If you're looking for romance and escapism, look no further than Launcells Barton, a truly superb coastal wedding venue
You'll fall for the location, the warm welcome, the personal touches and don't forget those sunsets over the sea – perfection.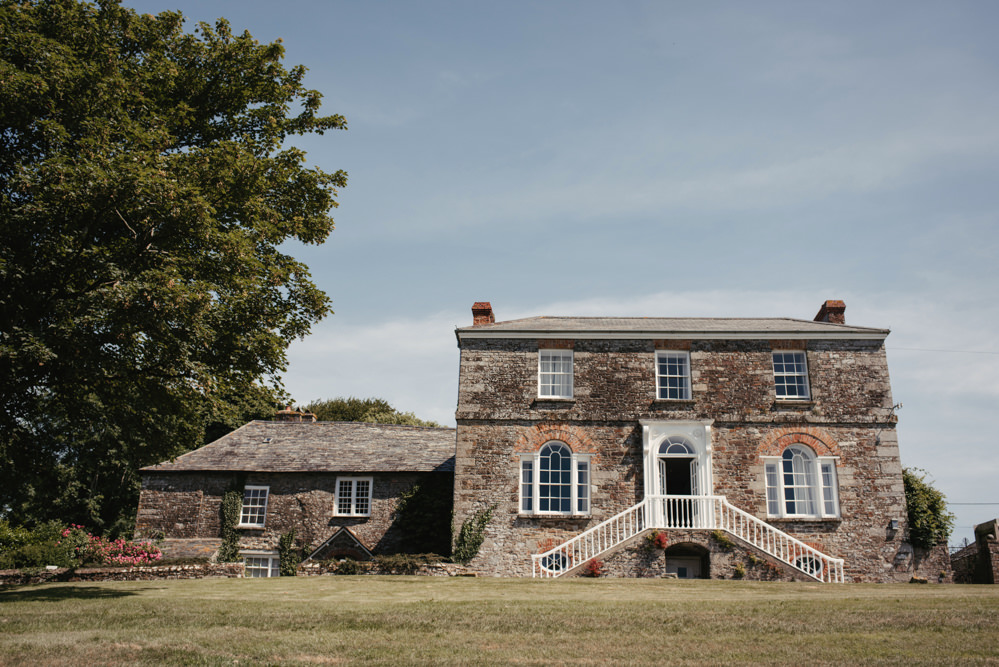 4. Bassmead Manor Barns
Bassmead Manor Barns is a perfect country wedding venue and fuses rustic beauty, history and tradition with contemporary touches, fabulous interiors and outside spaces that are just exquisite.
The charmingly named 'Rickety Barn' brings 300 years of history to your ceremony along with original features and an air of romance. It's been so lovingly restored and just oozes country elegance at any time of year.
Photography by HBA
5. Dewsall Court
Whenever we think of Hertfordshire wedding venue Dewsall Court, we always smile. It's a magical location for a wedding, set in 12 acres of countryside with views that will make your heart soar. It also gives you a real choice for your ceremony with options ranging from an ancient church to an outside 'I do' or a ceremony in the stunning converted barn.
If you want your wedding to really be your wedding, then you absolutely need to consider Dewsall Court where there are no packages, just lots of personal love and attention.
Photography by Kerry Diamond Photography
6. Low Hall The Lakes
For an intimate and secluded wedding venue with a real home-from-home feeling that will make you feel all warm and fuzzy from the moment you arrive until the moment you leave, Low Hall The Lakes has to be on your shortlist. Described as 'a hidden and happy little world to make your own', you really can make this place anything you want and it's all yours.
For ceremonies, you can choose your favourite spot – there's a beautiful old barn and gorgeous library or head outside for a ceremony overlooking the Lakeland fells or venture into the magical woodland if you prefer. A truly special place indeed.
Photography by Jono Symonds
7. Clearwell Castle
Clearwell Castle really is a magnificent wedding venue in the Forest of Dean with everything you could want to give you those romantic castle wedding vibes. From a show-stopping 75ft long aisle and stately interiors to leaded windows, manicured grounds and a cocktail terrace and croquet lawn.
But let's go back to your ceremony and the Ballroom is a glorious setting for your vows. It's got real atmosphere and definitely provides a sense of occasion in a setting that you'll never forget.
8. Old Royal Naval College
For splendour and drama or even for intimacy, Old Royal Naval College is a London wedding venue that will always impress. The Painted Hall is a breath-taking setting for your wedding ceremony, with high ceilings, huge windows and those iconic panted walls.
There's also Admiral's House if you'd like a slightly different feeling but both ceremony locations are jaw-droppingly fabulous. If you want to make a statement and if you want to be part of history, this is the place to say 'I do'.
Gomes Photography
You can continue your wedding venue search in our directory here.
Venues, suppliers, we are making some shockingly marvellous changes to our directory. If you would like to join – drop us an email on [email protected], for a copy of our media pack, or sign up in an instant here!