Come with me to Claridges in the centre of London for a romantic and elegant micro wedding which is so insanely beautiful that I cannot get enough of these photographs or the bride's gown.
This is the wedding of Ellie and Harry, both opera singers, who wed on 3 November 2020 at St Matthew's Church Bayswater with an intimate reception afterwards in the splendid surroundings of one of LOndon's most famous hotels.
Photography Lewis Membery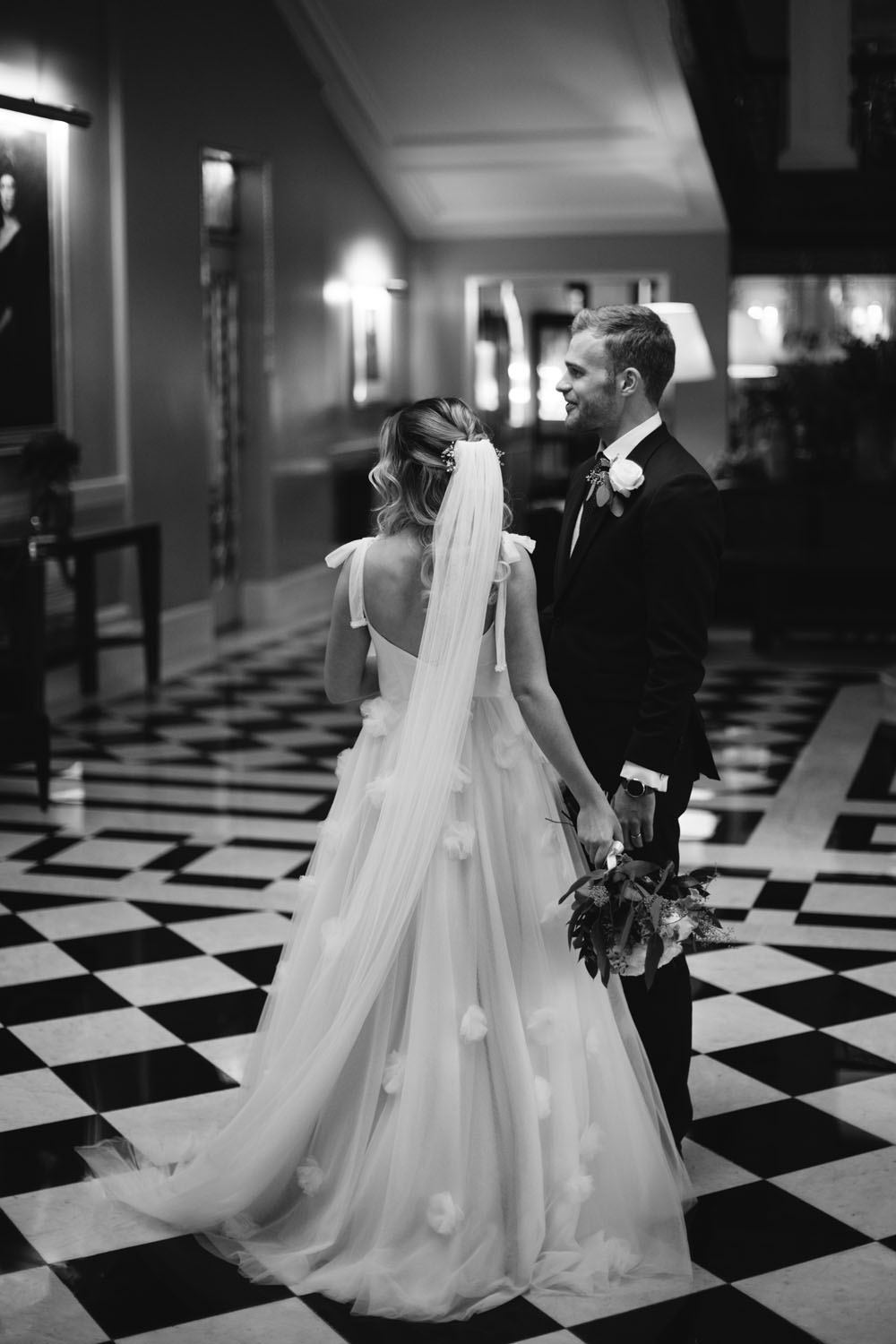 Due to the changing situation with Covid, the wedding was not as the couple had originally planned, but they still found that they could celebrate with close family and friends in a really meaningful and personal way; albeit on a third attempt at planning.
I'm in awe of how hard the suppliers must have worked to bring their vision to life, especially when the wedding was brought forward by three days.
"COVID impacted all of our plans and what we ended up doing was not what we had originally planned. However, we both love London, as do our families."
Helping the bride to prepare was make-up artist Zivile from the Kristina Gasperas team, who we highly recommend via our Wedding Directory.
Check them out here to find out more about their flawless approach. I love Ellie's hairstyle too; romantic curls that frame her face so beautifully.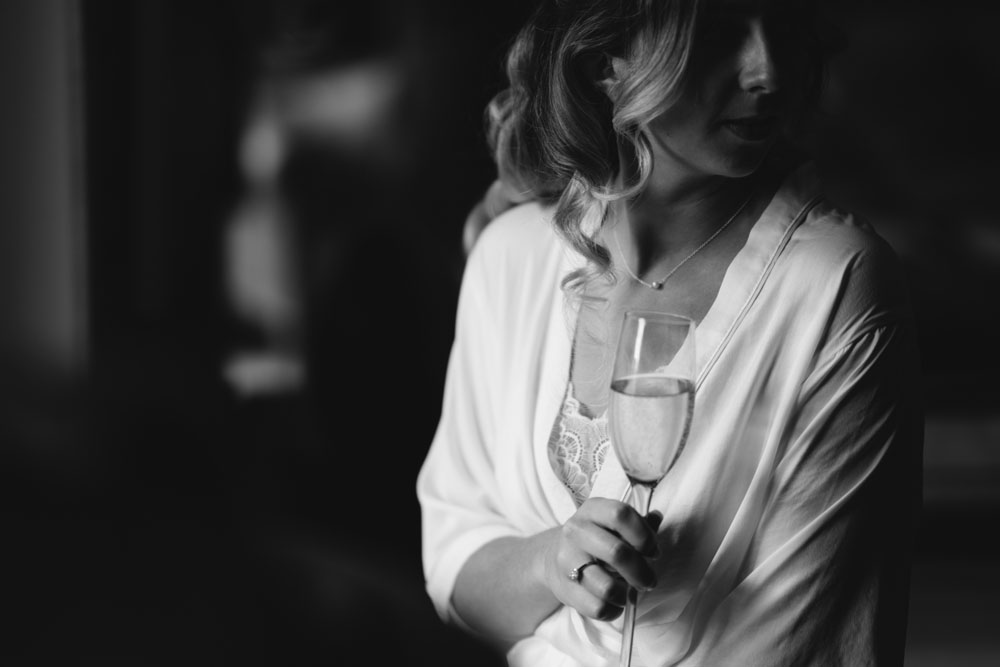 "Mayfair and the history of Claridge's made it the perfect venue for us. We were married in church at St Matthews' Bayswater where I had been a choral scholar."
"The church was very personal to us and it was so lovely to be married by Revd. Will Coleridge who I had known for several years."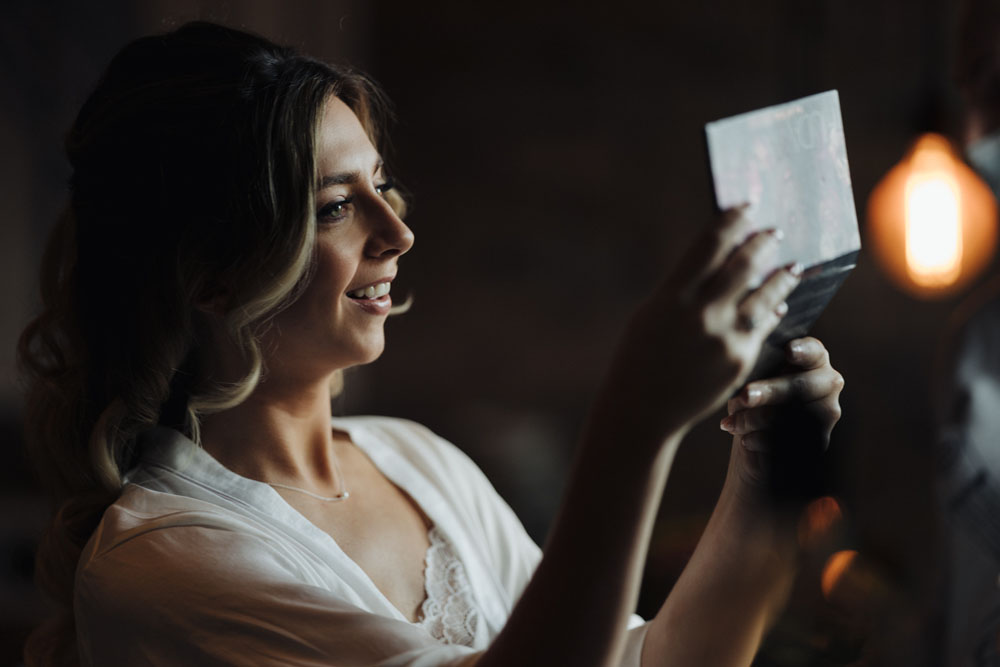 I cannot get over the beauty of Ellie's gown by Bride Walk Couture; I love its classic shape and scoop neck which are brought bang up to date with its modern embellishments and details.
"They were amazing and I'm so glad I bought from a small bridal business. They even included a personalised sketch of my wedding dress inside the dress bag. I can't recommend them highly enough."
"I bought my dress from Love in Lace Bridal Boutique in Tunbridge Wells. I had a really lovely experience with Claire."
"It was probably the sixth boutique I'd been to and I was starting to think I wouldn't find my dream dress. The dress I chose was one I spotted in the last ten minutes of my appointment and I'm so glad I did!"
"The dress I chose was the shape I'd dreamed of. It wasn't a huge princess skirt, but also wasn't fitted and slinky."
"It was romantic, glamorous and edgy. I also loved the detail of the bows on the shoulders and the tulle flowers on the skirt."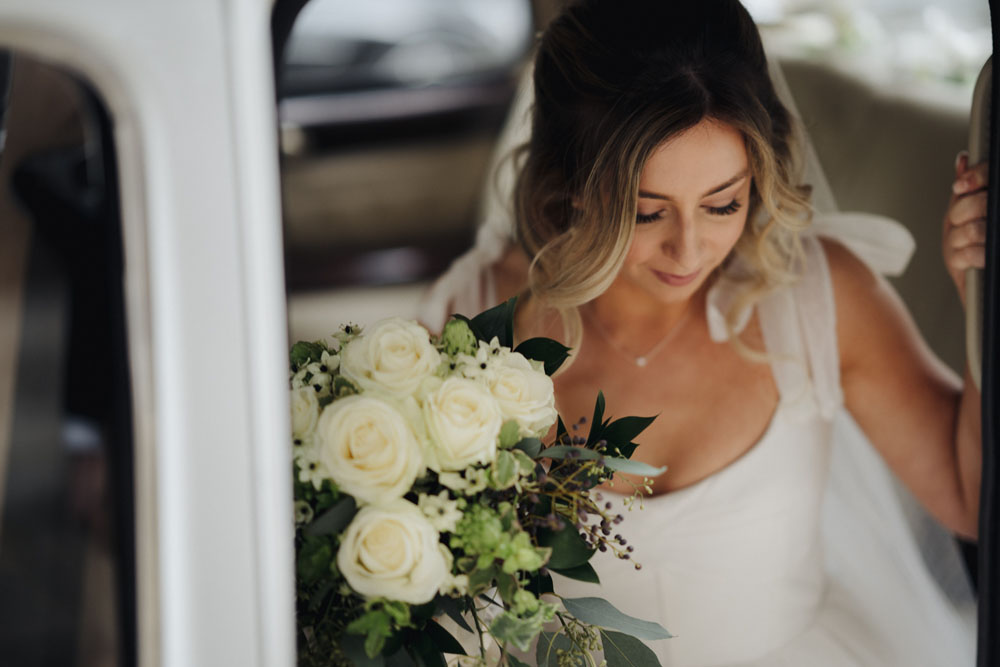 Harry and Ellie met whilst they were training as opera singers at the Royal College of Music in London.
"We were paired up as dance partners in an opera and the rest is history! Harry proposed to me live on stage while I was playing the role of Cinderella in a pantomime. Both our families were in the audience and the whole cast were in on it. It was amazing! We were engaged for almost two years before we got married."
The couple's original day should have been on 19 September 2020, at Firle Place in East Sussex, close to where Ellie grew up.
"We made the decision in April 2020 to postpone this plan due to Covid. However, the venue was unable to accommodate a suitable date for us in 2021 so we sadly cancelled our booking."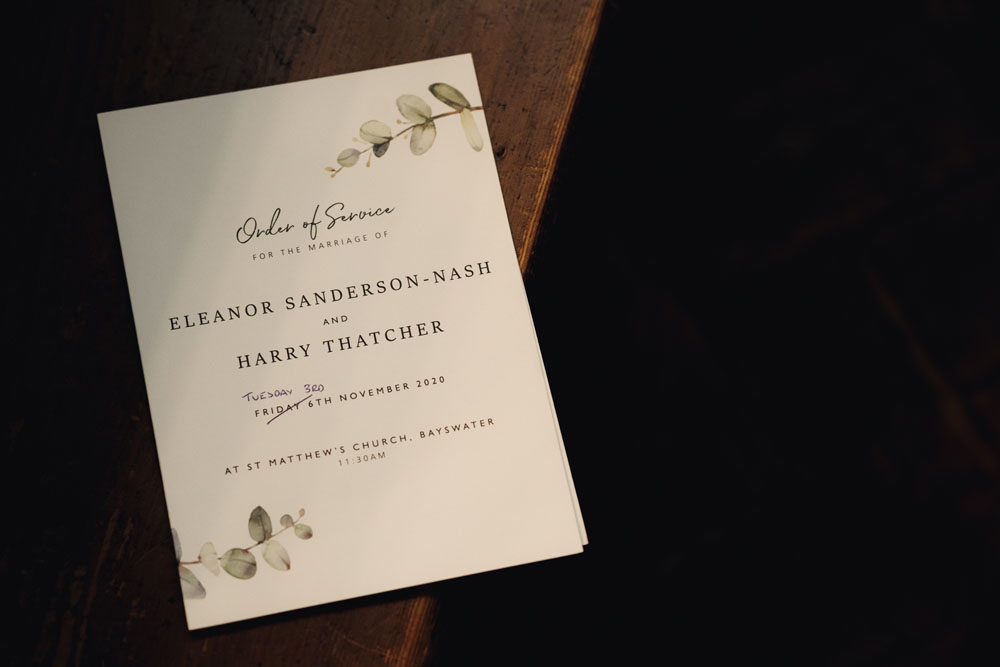 "We then made a brand new plan to be married on 30 April 2021 with the reception being held in my parents' garden in Suffolk in a marquee."
"We soon realised that the wedding with 120 guests we had originally dreamed of was looking less and less likely as Covid restrictions held up, so we cancelled that plan too. We decided the most important thing to us was to have a beautiful day with our closest family and just get married."
"We made our third plan for 6 November 2020. But then (the weekend before whilst I was at my hen do!) the Government announced new restrictions: no weddings were allowed after the 5th November 2020."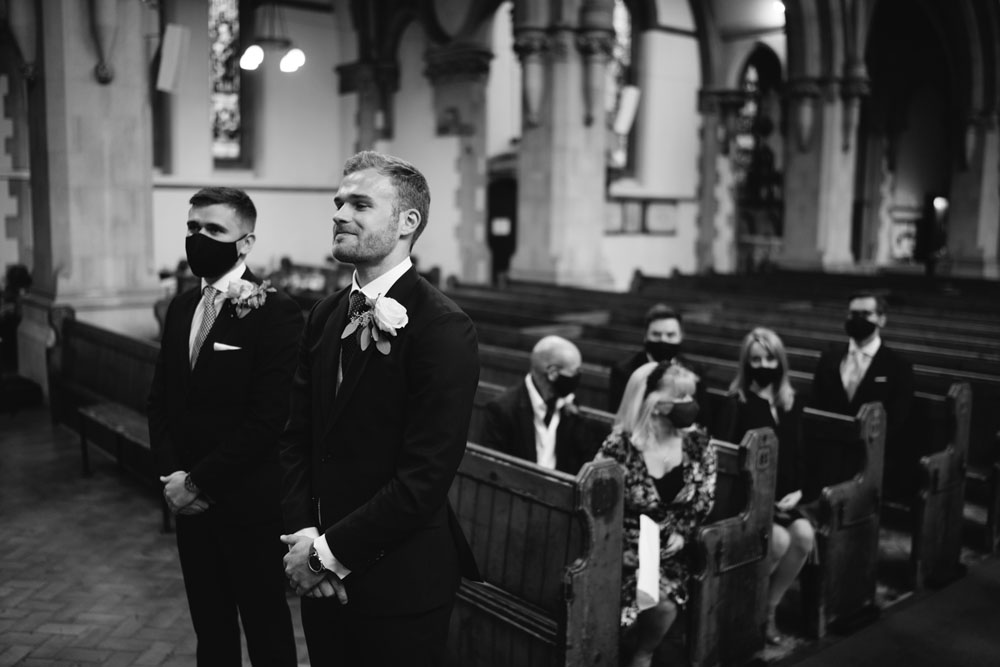 "Waking up with quite a hangover the following morning, I was delighted when I heard from Harry who told me he had managed to move the whole day forward by three days, to 3rd November."
"Every single supplier and guest managed to make it work at short notice. We were so grateful!"
One of these suppliers was photographer Lewis Membery, who brought his romantic, story-telling approach into spectacular use in these two beautiful, historic venues. I'm in love with these touching, intimate photographs which I'm sure Ellie and Harry will treasure.
"We chose Lewis Membery as we loved the candid, discreet nature of his shots. His work seemed so natural and very warm and everyone in the pictures looked so good!"
"We had a Skype consultation with Lewis when we were discussing photographers and he had a very relaxed attitude, whilst also appearing professional and trustworthy. It's quite a lot of trust you put into a photographer to capture the most special day of your life."
"We definitely made the right choice. Also, Lewis couldn't have been better about flexibility with the ever-changing plans due to Covid. He was a dream."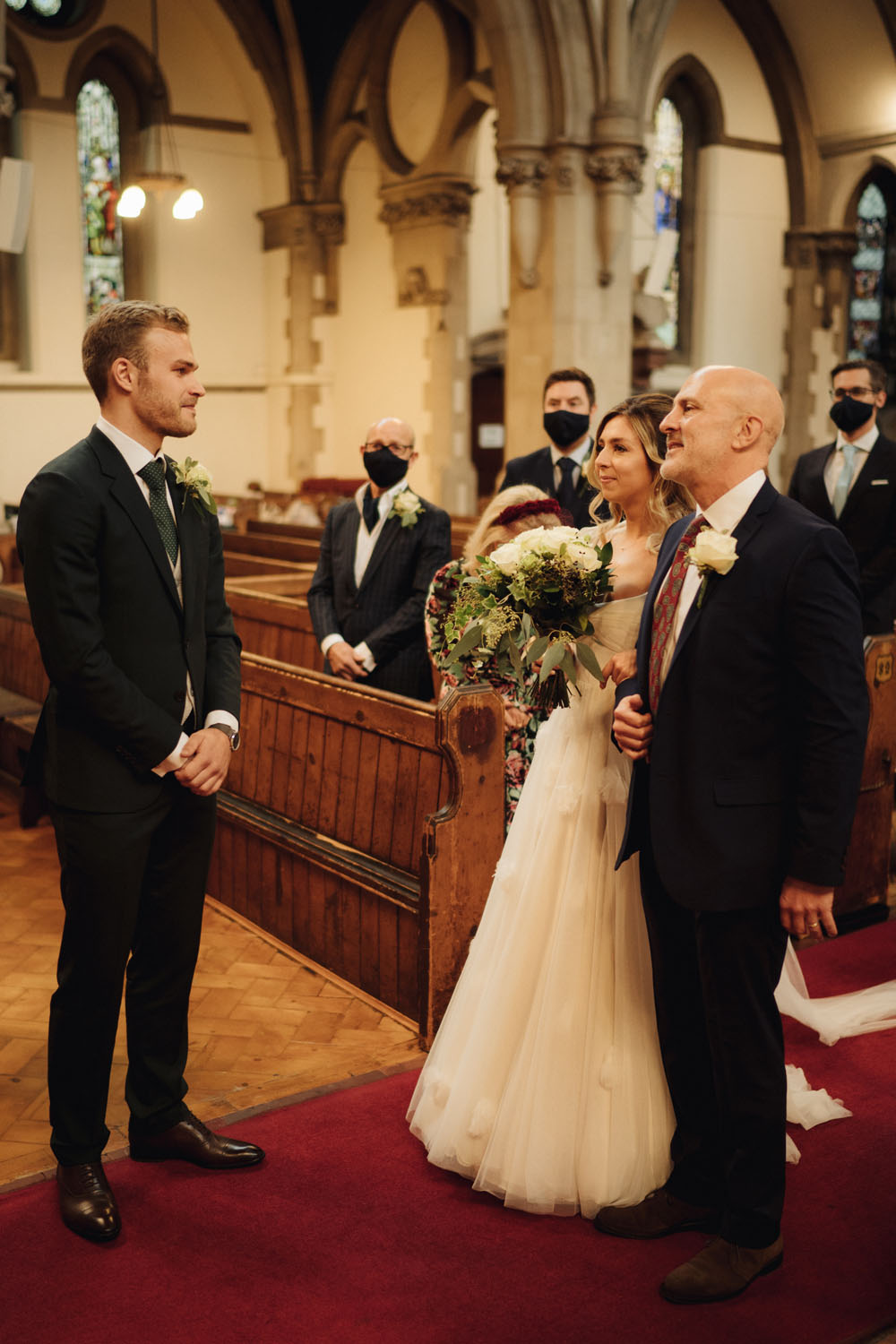 The bride was accompanied down the aisle by her father, to a live rendition of Vivaldi's 'Gloria'.
"It's what I wanted and I'm so glad he did. He had a major cycling accident just three weeks later and hasn't walked without crutches since."
For this pair of opera singers, the musical element of their day was super-important.
"We are both opera singers and were choral scholars in the past so music, particularly church music, is something we know quite a lot about. Vivaldi's 'Gloria' was sung by a small choir of our friends. It was very special."
Reverend Will Coleridge from St Matthew's Bayswater conducted the ceremony and the bride and groom exchanged rings from a jeweller in Hatton Garden.
"We both went for plain platinum bands and wanted to get good quality rings at a bargain price."
To complement the gown, Ellie chose a plain, sheer veil. Simple, but its cathedral-length added a touch of drama that looks wonderful in the magnificence of the church.
For a touch of softness, she wore fresh gypsophila in her hair.
Her shoes were from ASOS and she also wore her late grandmother's drop pearl earrings.
"We were very close and it was so nice to feel like I had a part of her with me on the day. The morning of the wedding, Harry had left me a present and it was a gorgeous silver necklace with a single pearl on it which matched perfectly."
So fitting for the classical venues, Harry chose a custom-tailored suit from Paul Smith.
"It was a deep green and looked amazing!"
The newly-weds emerged into a shower of confetti, thanks to their small group of lovely guests, before having some wonderful newly-wed portrait photographs taken in the empty church."
"They also used the historic spaces of Claridge's for some uber-romantic shots before sitting down to lunch with their guests.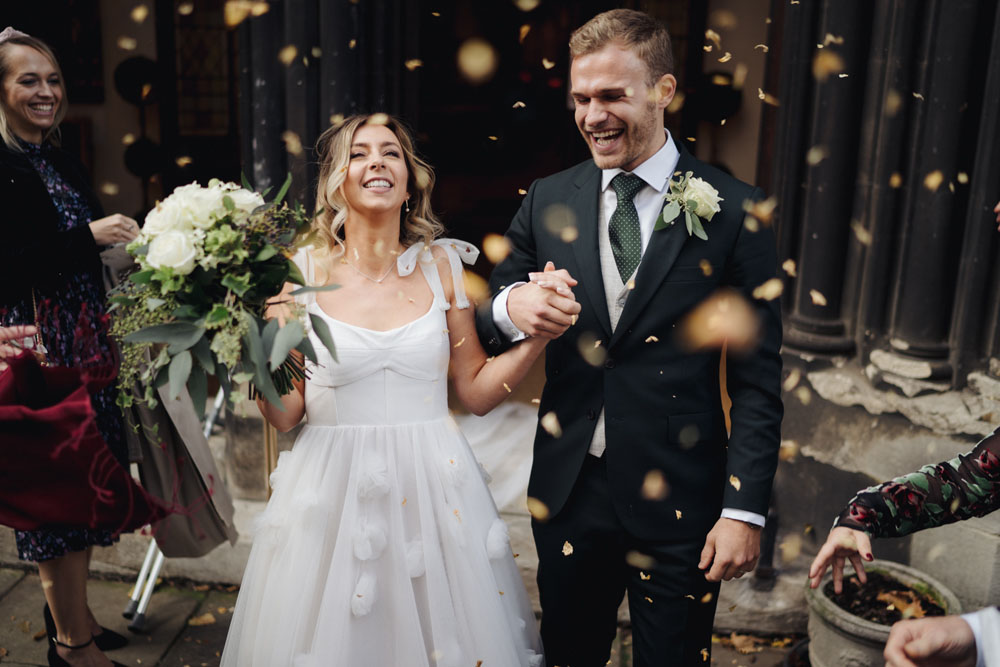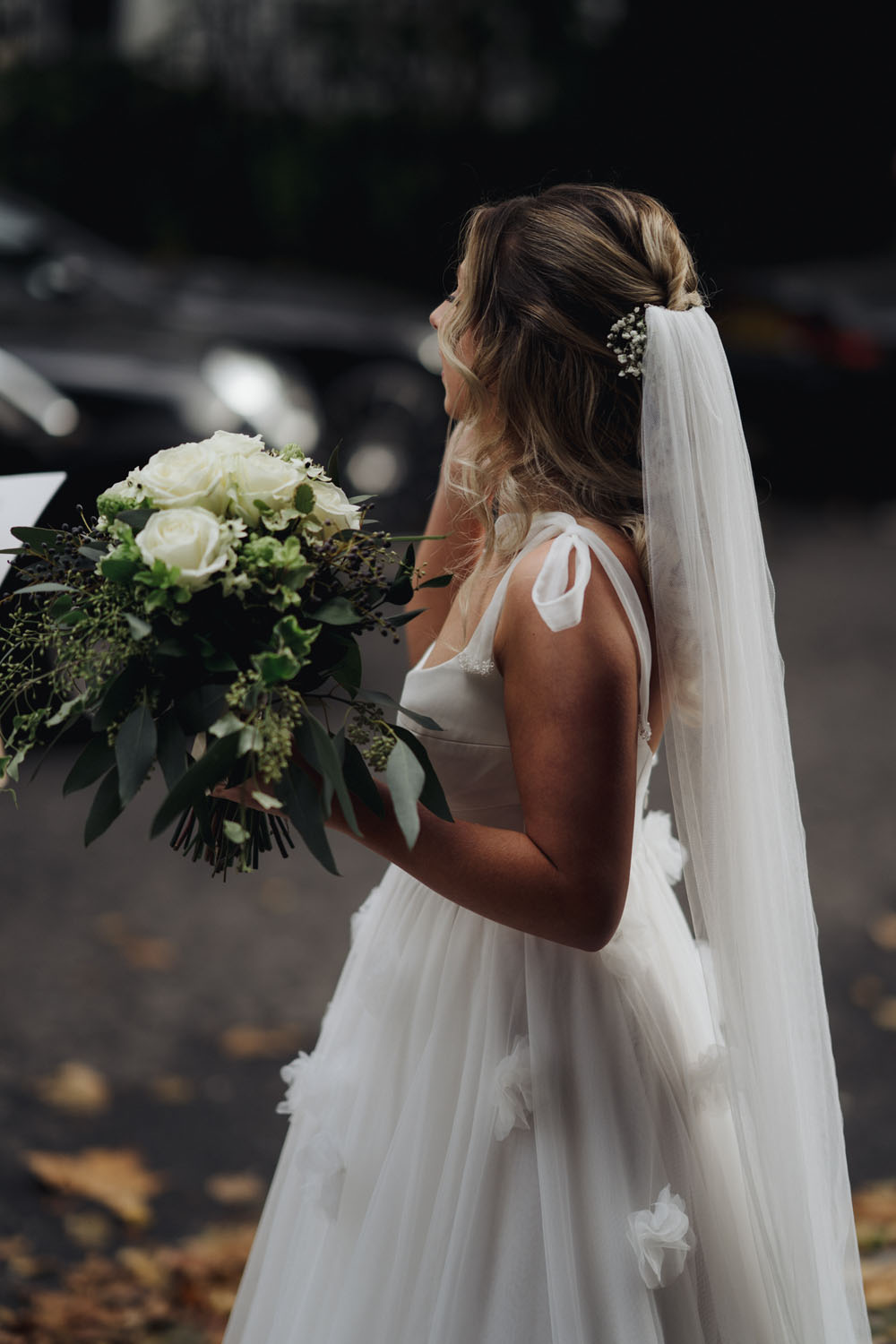 "We chose Claridge's as we could have exclusive use of their gorgeous private dining room and we love the timeless glamour of the hotel. We met in London and lived there together for four years."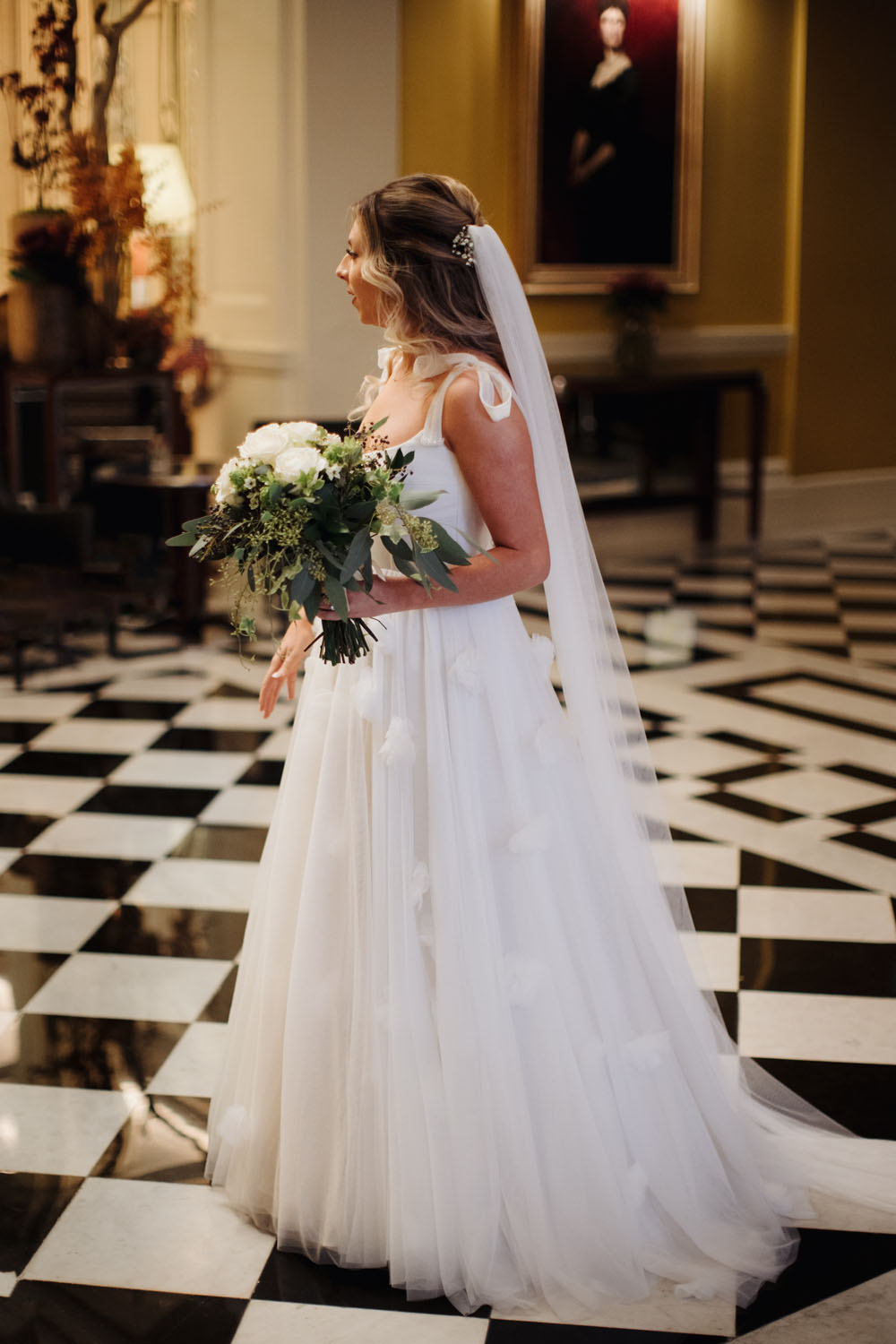 Although they couldn't have a party at that time, Ellie and Harry continued their celebration by staying the night at Claridge's.
"One of the highlights was Claridge's taking us up to a Suite for us to stay in for the night. We'd booked one of their standard rooms at their lowest rate but as a wedding gift they gave us the Prince Alexander Suite."
"It was beyond our wildest dreams! We had a separate lounge with a grand piano, an enormous bed, two bathrooms…."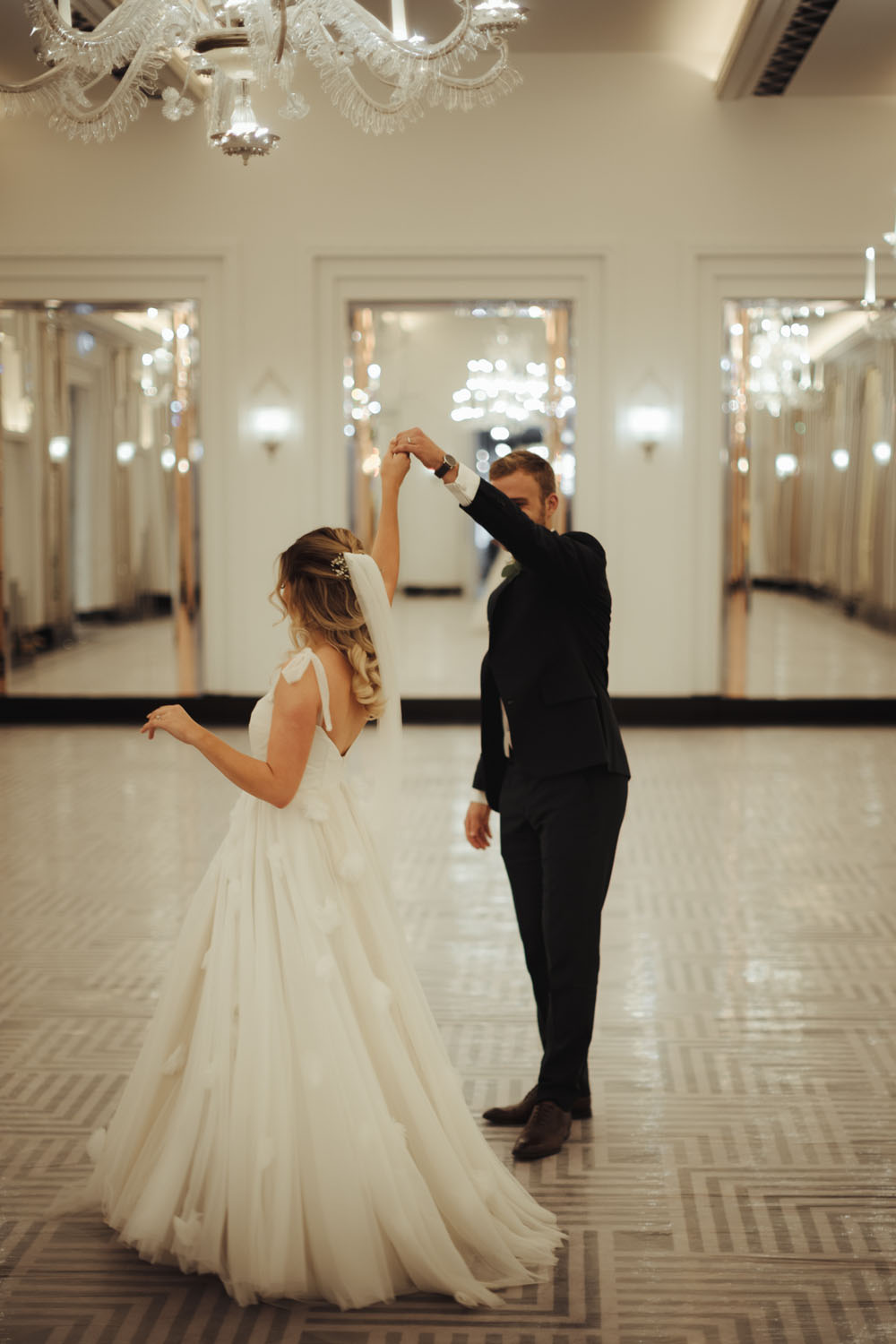 Words of Wedded Wisdom
"You don't need to spend a fortune to have an amazing day. We didn't have a low budget but we quickly realised how easy it is to spend crazy amounts on a wedding day; there are lots of ways to be savvy."
"Ask friends to help out wherever they can, don't feel the need to invite everyone you've ever met. Ultimately, it's about the two of you and you'll have an amazing day whatever your plan is."
"The most important thing is to think about your reasons for getting married. Is it because you want to have a big party with your friends and family? Or is it because the two of you simply want to be married?"
"Your priorities are important and there's no shame in postponing just because you want your big wedding day. We are hoping to have the best of both worlds and have a large celebration in the coming years."
Ellie and Harry, I am so happy that you were able to wed, third time lucky, and hats off to all of your wonderful suppliers who worked so hard to make your day happen. Please do accept my love and congratulations on your marriage. Lewis Membery, yet again your outstanding talent has blown me away and I'm delighted to have your work published here again so thank you.
Lovelies, if you'd like more City wedding inspiration, please do enjoy these other divine Love My Dress weddings.
Ele xx