As summer slips away and as the grey clouds continue to hang over Great Britain, Autumn truly feels like it has made en early entrance this year.
These beautiful images, captured at Cotswolds wedding venue, Barnsley House, oooze all the glamorous Autumn/Winter wedding vibes. We love that they feature Jesus Peiro gowns, supplied by our the Ellie Sanderson boutique. Words by Cotswolds wedding photographer, Kate Pook, follow…
Kate Pook Photography

+ Follow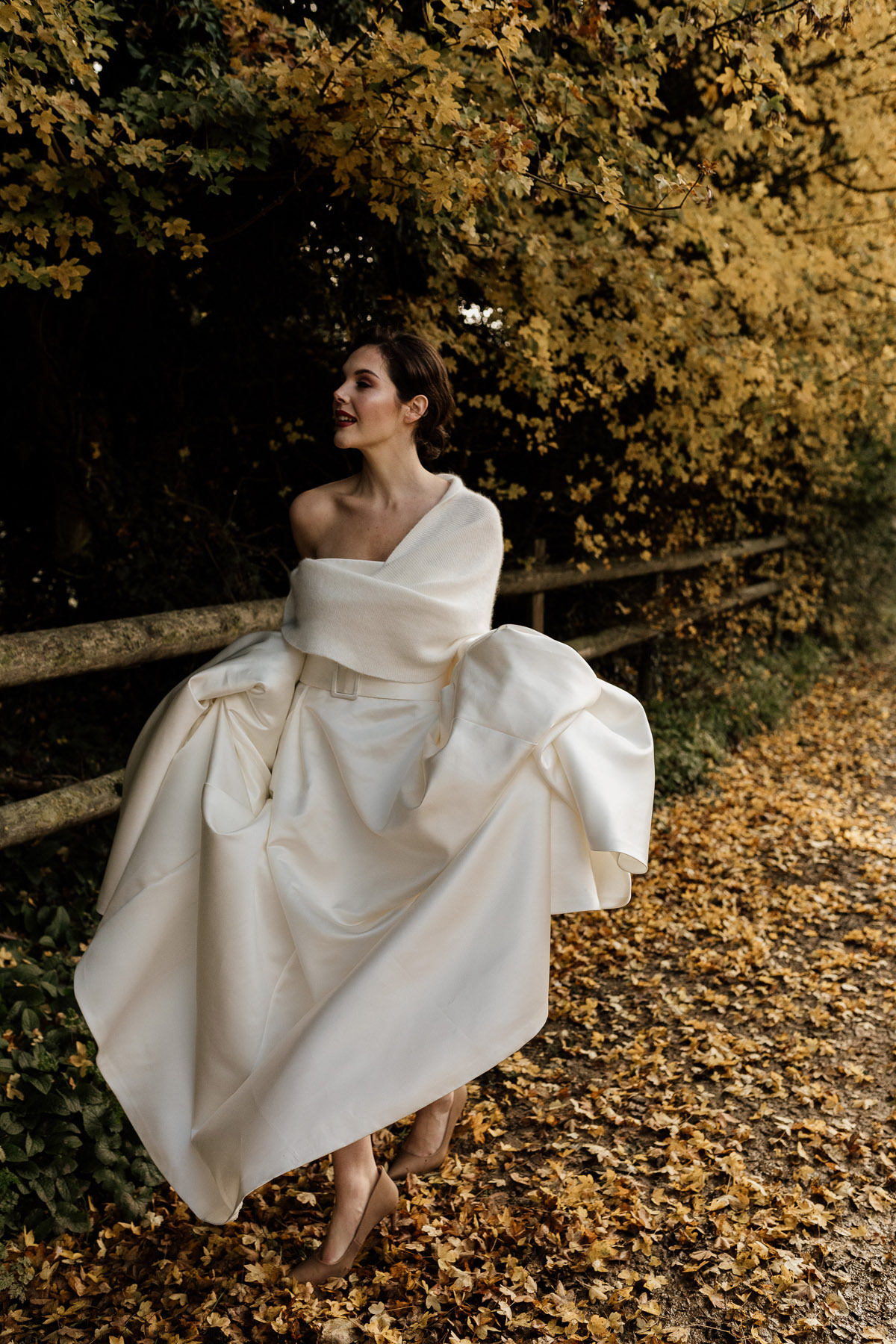 "The aim of this shoot was to celebrate the benefits of an autumn/winter wedding, and to show how chic and understated wintery weddings can be."
"The shoot took place at Barnsley House in The Cotswolds, using small scale local suppliers and beautifully modern dresses."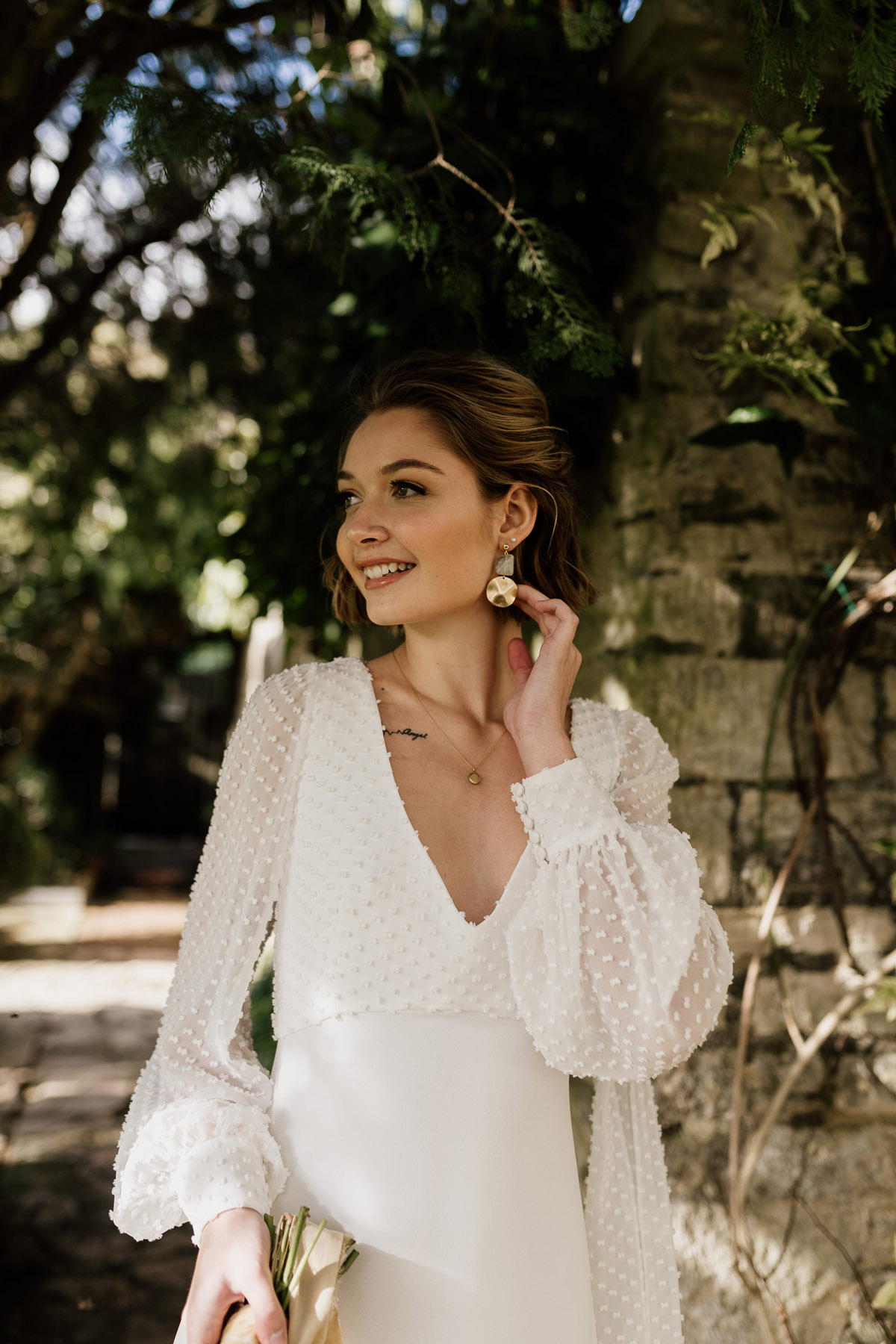 "Barnsley House is a very intimate and upscale hotel with rustic gardens, and is the perfect place for both an intimate wedding or larger event, so it was the ideal choice at this time when things feel a little up in the air."
"The stone in this part of the Cotswolds is beautifully warm, which looks amazing even in Autumn or Winter and is a photographer's dream."
"I chose chic, warm and golden tones that complemented the wintery time of year, with very subtle and elegant vintage style dresses and accessories."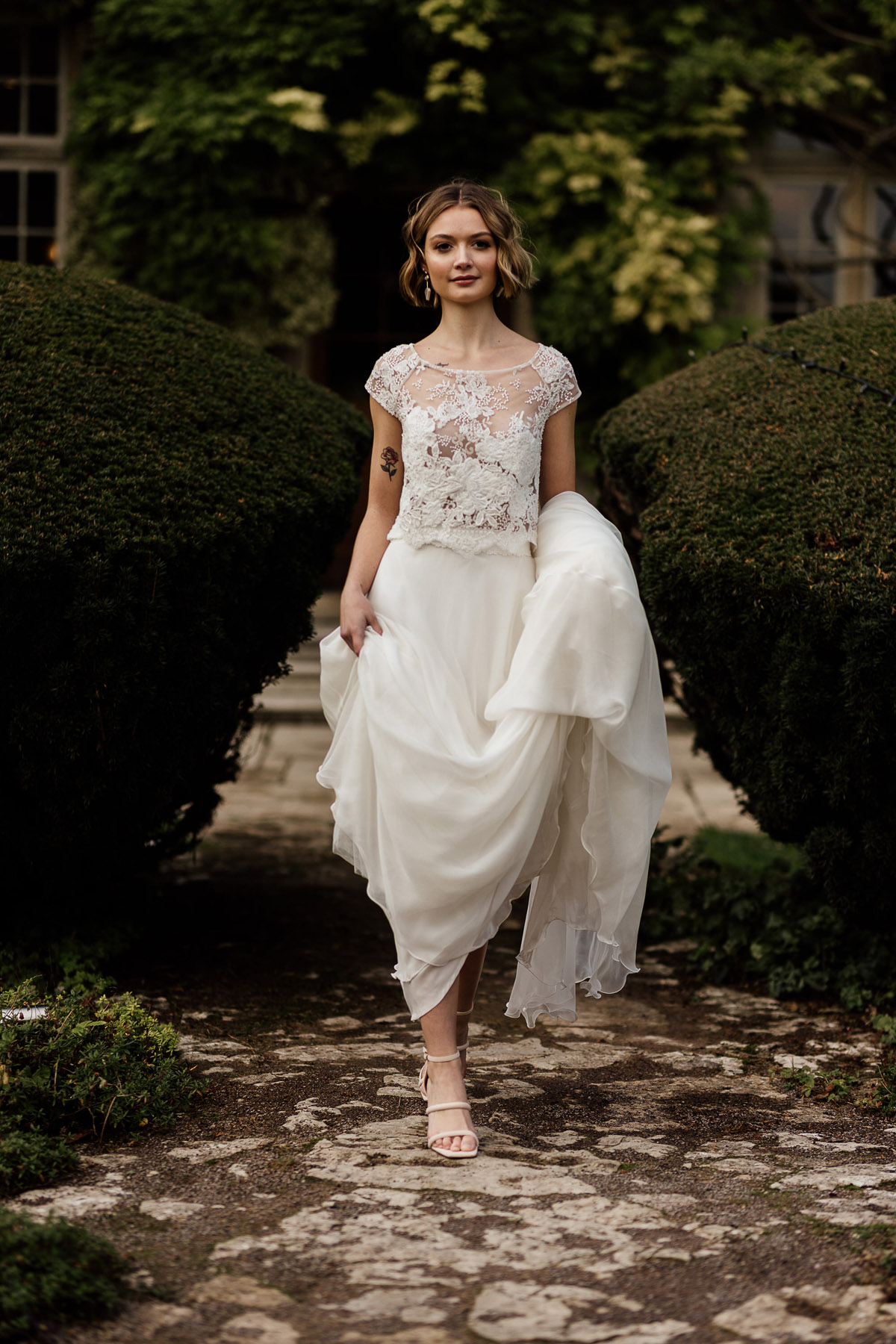 "The style was incredibly elegant; nothing too over the top and fussy as this can age and date quite quickly."
"I loved the subtle 1920's feel of the Jesus Peiro separates with the feather sleeved jacket – kindly supplied by Ellie Sanderson bridal boutique."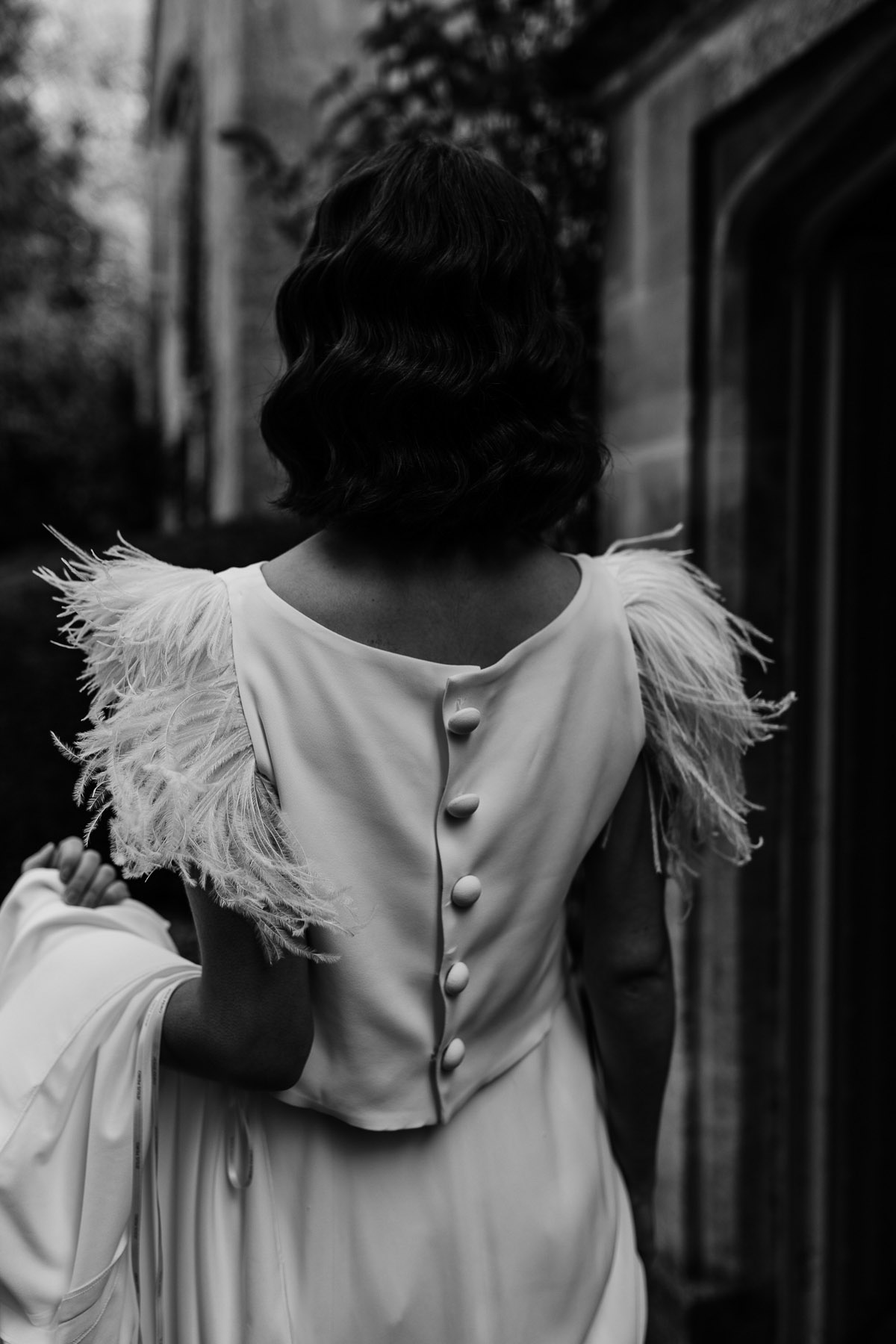 "Rachel from Oxfordshire Bridal Hair did a stunning job with her paired back Hollywood waves."
"The lace separates, which included a lace crop town with skirt were also a major feature of the shoot, but my favourite had to be the Jesus Peiro dress that tied at the back with long dotted sleeves."
"This was perfect at this time of year and the detail on the sleeves looked incredible. This dress looked so much better on than off – which is a great lesson. I also adored the thick woollen suit by The Cotswold Tailor."
"The cakes and stationery were kept incredibly tasteful and elegant to compliment the upscale venue and sophisticated tone of the day and the makeup was natural but rich due to it being winter."
You can view more beautiful editorials here on Love My Dress.
Huge thanks to Kate Pook and her team for sharing.