I am thrilled to be introducing you to the modern bridal veils, headpieces and earrings of Blue Meadow Bridal today.
If you've been following Love My Dress for any length of time, I hope you will know by now that I'm incredibly passionate about supporting independent, creative businesses like this one. I first discovered Blue Meadow, founded by Irish designer, Sandra L O'Hara, last year, and throughout lockdown had been scheming plans to use her products in this gorgeous editorial.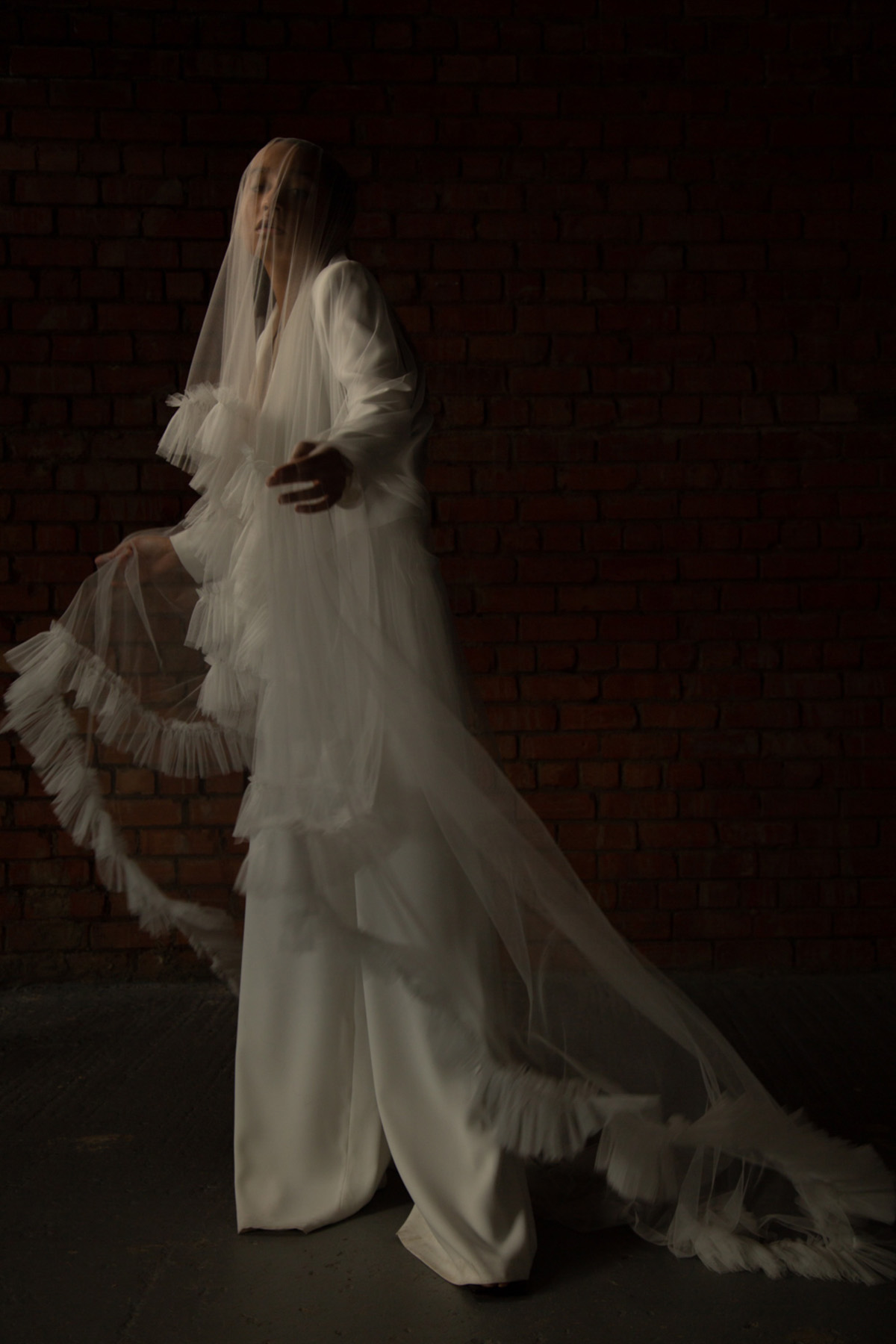 We are very proud indeed that Blue Meadow Bridal is a member of the Love My Dress wedding directory, and today, it is a great pleasure to introduce you formally to Sandra's beautiful, contemporary wedding day designs and to learn a little more about the designer herself.
Sandra, please introduce yourself to the Love My Dress community
I'm Sandra, the designer and maker here at Blue Meadow. I work with my production assistant Orla at the studio in Belfast handcrafting bridal headpieces, veils and earrings for brides all over the world. We've stockists in the UK, Ireland, Germany, France and Dubai.
We also sell online and have bridal appointments in the studio. Orla and I are both craftspeople and love the slow fashion approach to handcrafting bridal accessories.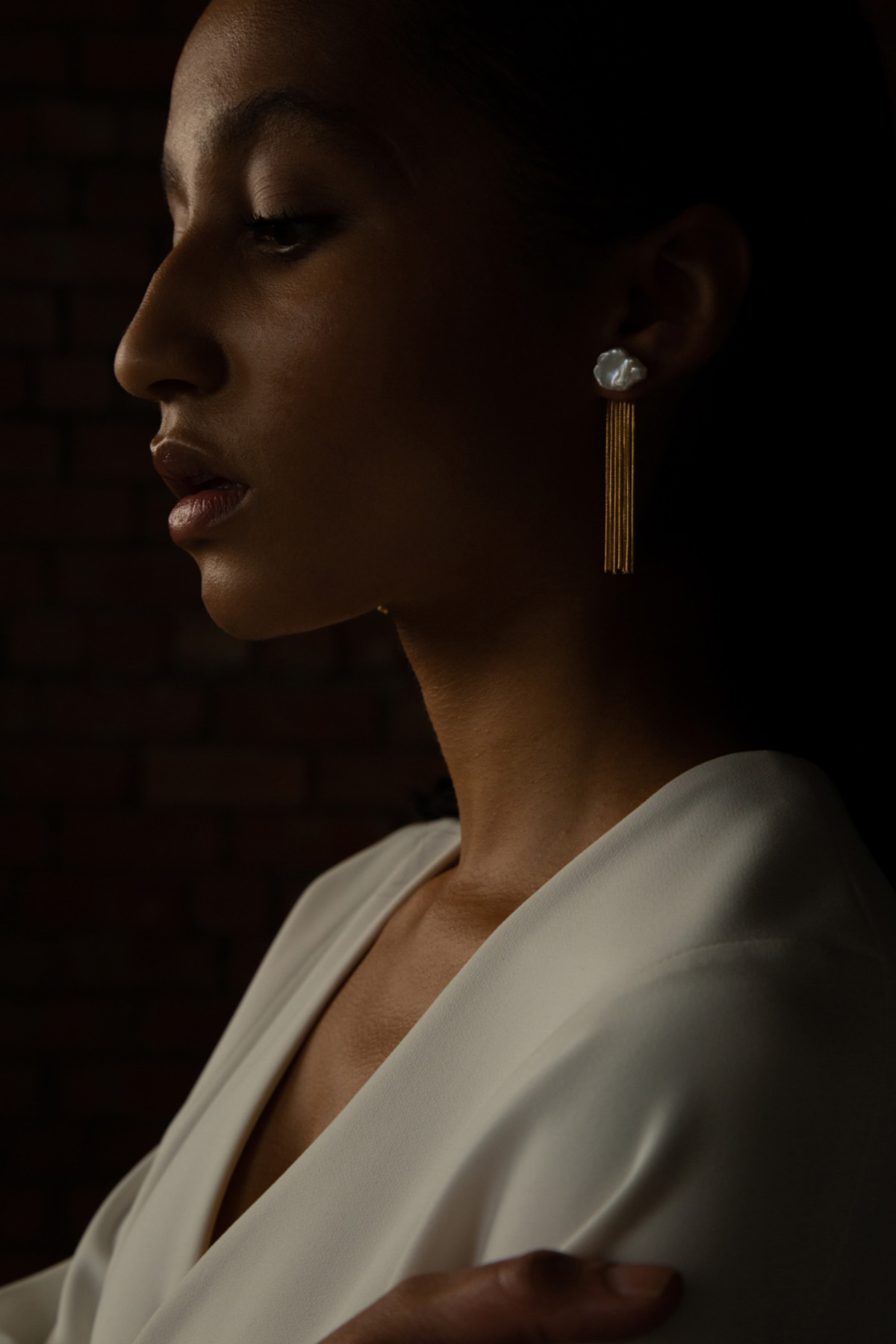 How would you describe the vibe/feel of your work?
The vibe at Blue Meadow is modern and minimal. I design pieces that are perfect for layering without being overpowering. I love to take traditional styles and give them a contemporary twist.
What made you start designing bridal accessories? Can you remember the first piece you designed?
The first piece I made was for my own wedding in 2012. I struggled to find something to suit my style so I decided to create my own headpiece.
Over the next few years I made pieces for friends and family, and when I graduated from a degree in Fine Art, I decided to start Blue Meadow and launched in 2015.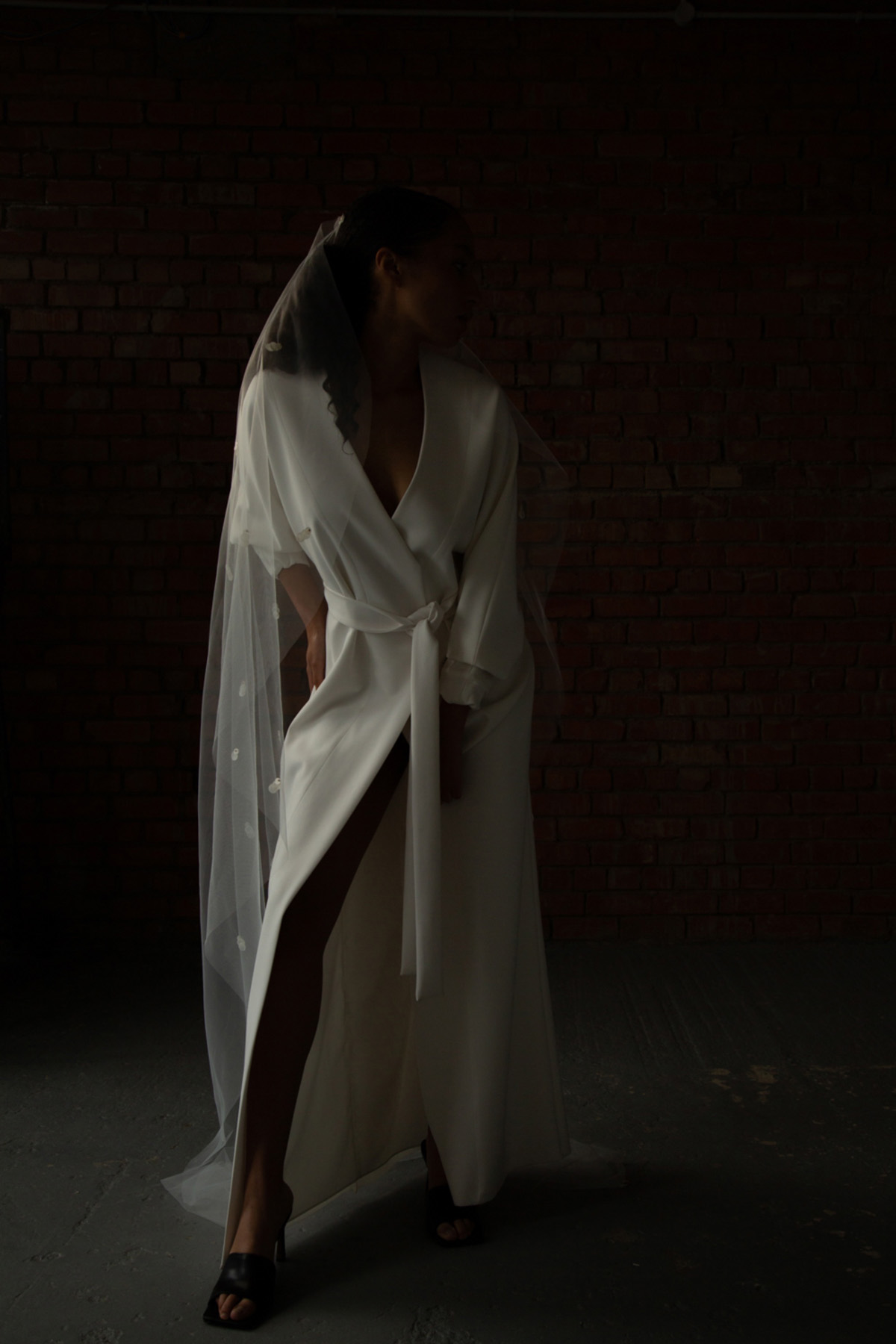 What are you favourite elements of designing? Is it when you get the initial inspiration or when you see a bride wearing something you've designed?
I love the whole process of designing a new collection. I specialised in sculpture at university so I like to explore the capabilities of materials with my hands instead of drawing a design. The trial and error method is quite exciting, and seeing pieces take shape before your eyes is really rewarding.
I also love the moment that a bride comes to collect a piece from me. Their pure joy and excitement is the best compliment I could have as a designer.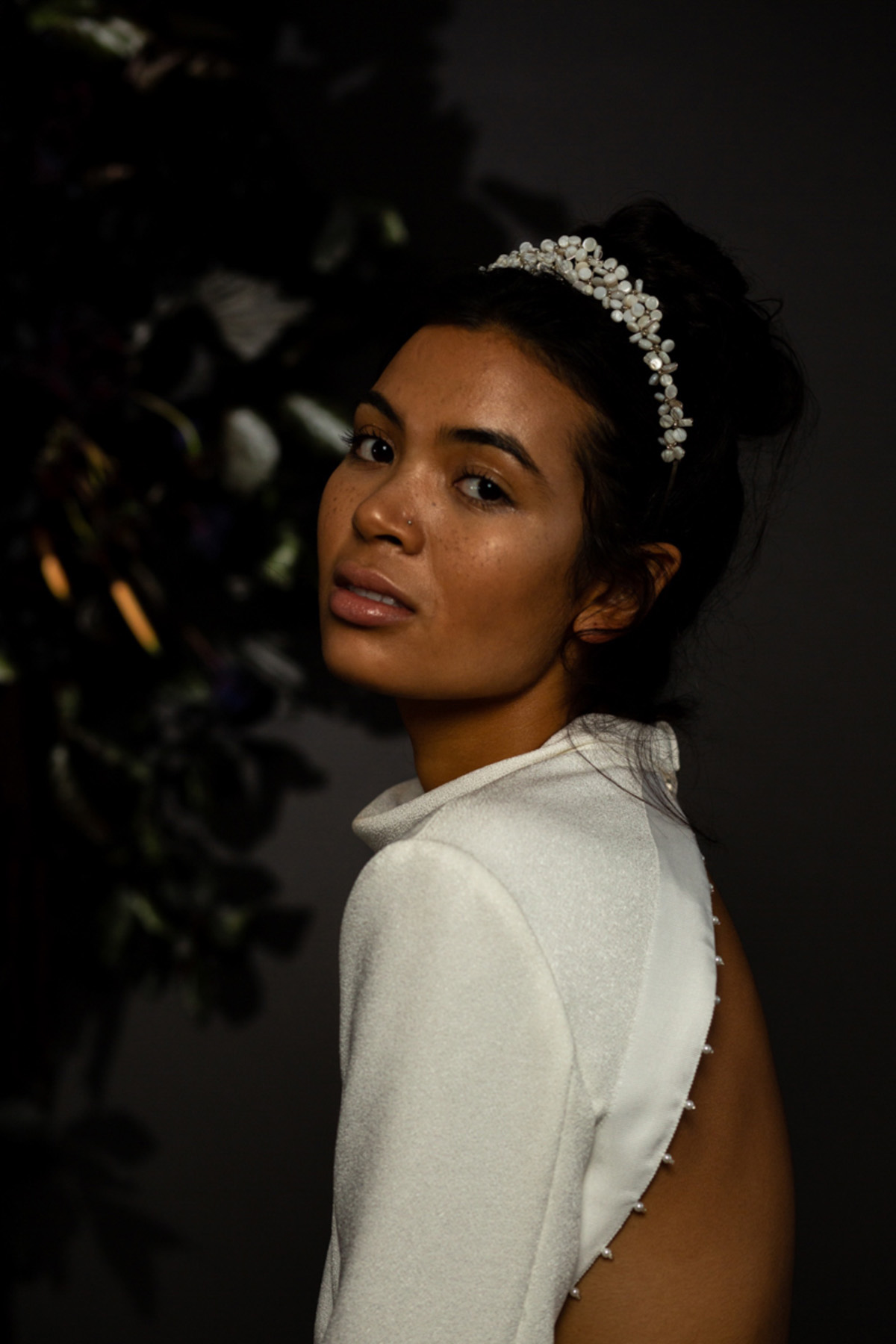 Tell us a little about the materials that you use and the processes that you follow…
I'm a big fan of Freshwater Pearls and Mother of Pearl, they're the perfect tone for all shades of bridal gowns and the possibilities when wiring and embroidering them are endless. I use traditional millinery and couture embroidery techniques to create the veils and headpieces at Blue Meadow.
I believe in a slow fashion approach to making. The pieces are quite labour intensive, so everything is made to order to avoid unnecessary wastage.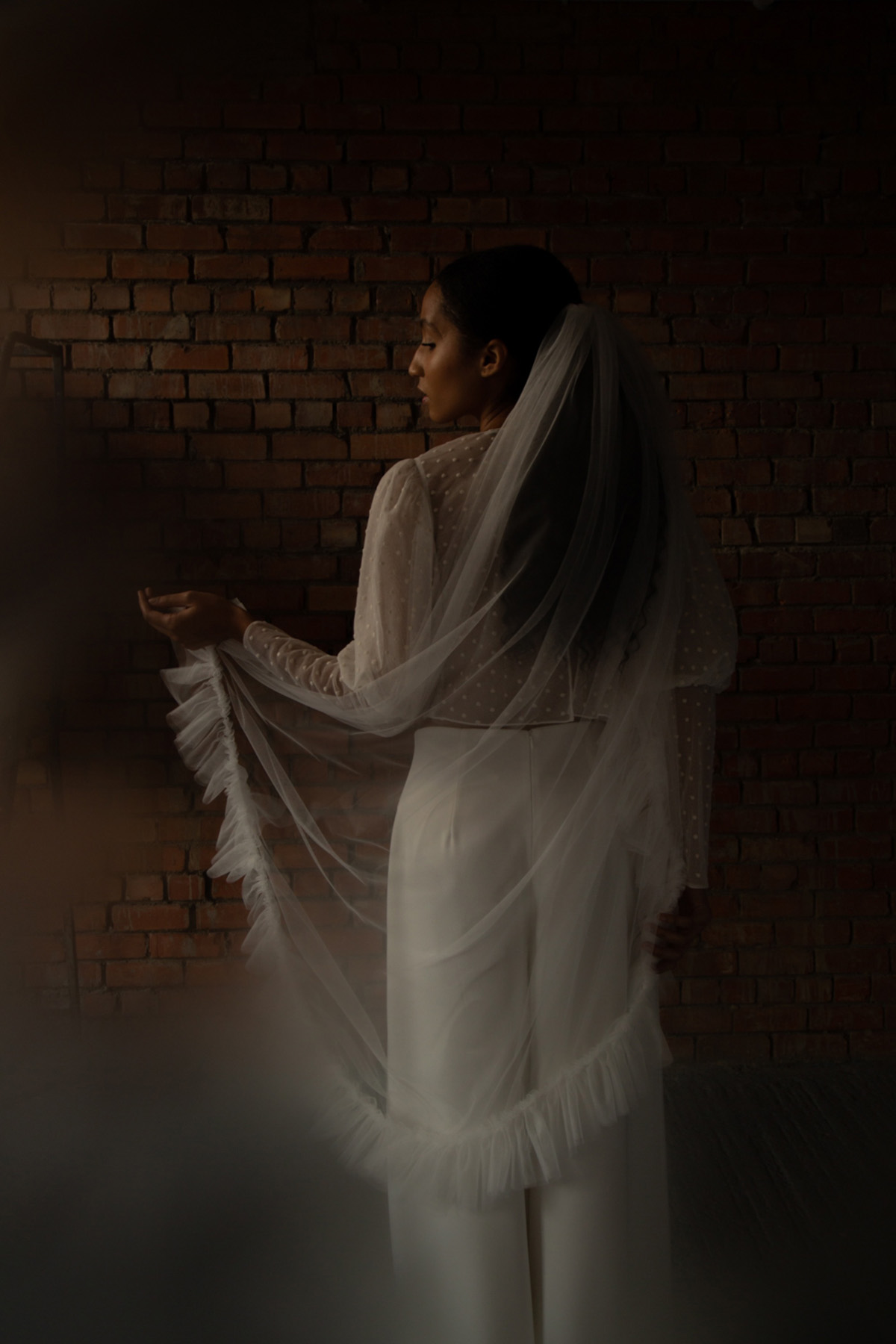 What do you think are the most important thing about bridal accessories? Do you make a go for something timeless or on trend? Can you do both?!
I really believe you can do both. I love to put a modern twist on a traditional style. When most of my brides think of a blusher veil they think old fashioned, "Father of the Bride" vibes. But when they see my Pippa or Beba veil they see how that traditional style can be made modern.
Are there any 'rules' for choosing accessories?
The only rule is to wear what makes you feel amazing! You're the only person wearing it so just suit yourself and be true to your own style.
But if you're struggling to choose how many elements to go for, I usually tell brides to always pick what compliments your gown and not what competes with it.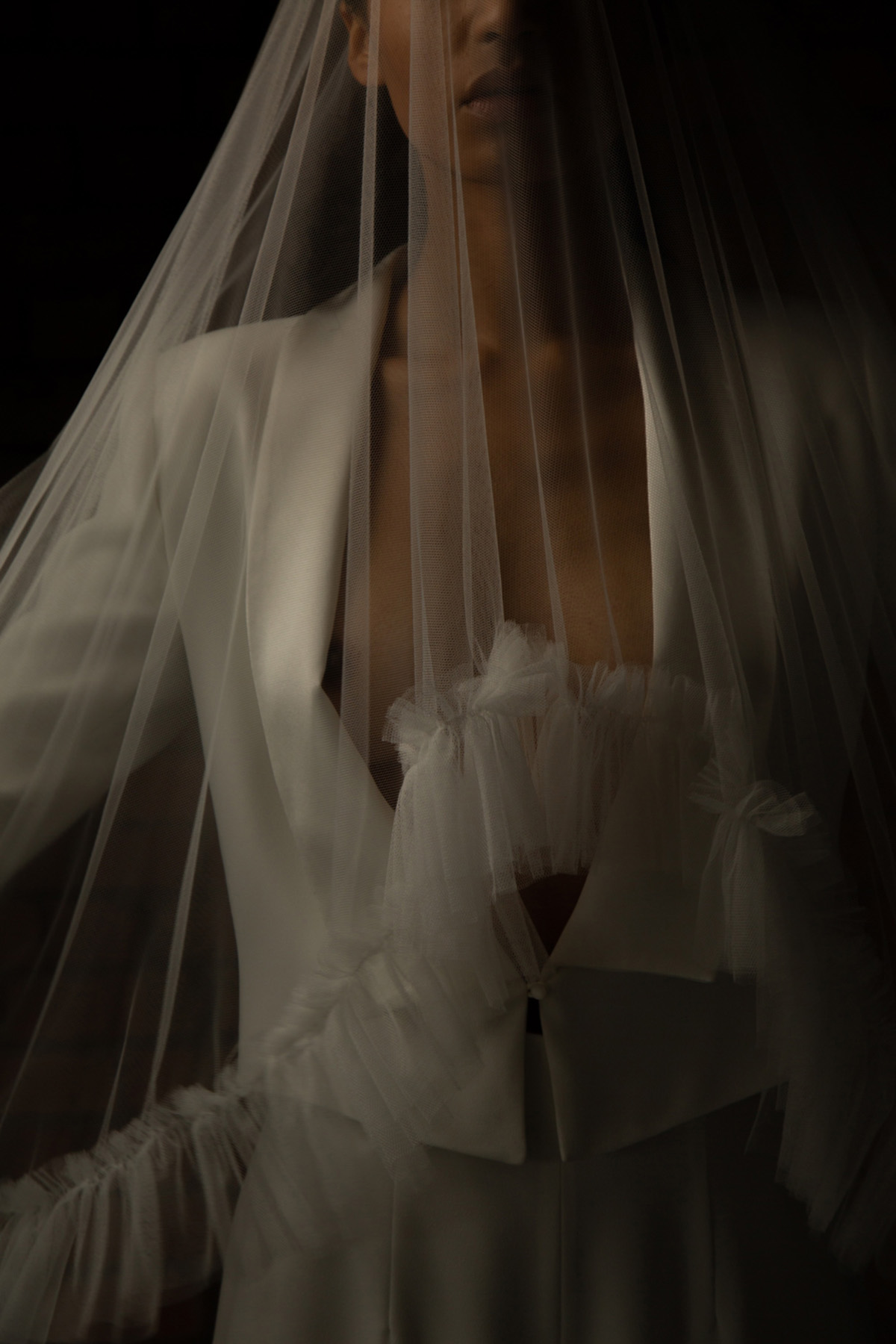 Do you have any favourite pieces? Or suggestions of pieces that work well together?
My favourite piece changes all the time! I love a statement veil this season, and wear it with an earring. The Beba veil and Maya earrings are my vibe at the minute. I also love the minimal and airy quality to the Stella veil teamed with the Fallon crow.
If I wasn't going for a veil with would be the Piper crown all the way, the detailing and height are so extra, in the right way.
What's next for Blue Meadow
I'm so excited for the year ahead! This past year has really highlighted so many issues with supply chains when ordering materials. I've had to discontinue many styles which has been so frustrating.
So for the next collection I'm focusing on designing and making pieces from sustainable and locally sourced Irish made fabrics. I can't wait!