One of the most positive things to come out of the past two years is the shift in public perception of the wedding industry.
Though it didn't take a pandemic or a movement like What About Weddings for me to learn that. Since the moment I entered it over twelve years ago, I've known that this industry is full of the most gifted of artists, designers, creators and visionaries. It's a huge element of what drew me to it in the first place. Take one such individual, Hermione Harbutt, as an outstanding example of world-class talent.
Hermione Harbutt  specialises in creating exquisite handmade accessories for weddings and special occasions. We've been supporting her for almost as long as Love My Dress has existed and I can tell you that the lady behind the brand name is as charming and lovely as the exquisite headpieces and accessories that she creates for brides.
Hermione has launched a brand new collection and we are thrilled to share it with you here today.  Let's find out more…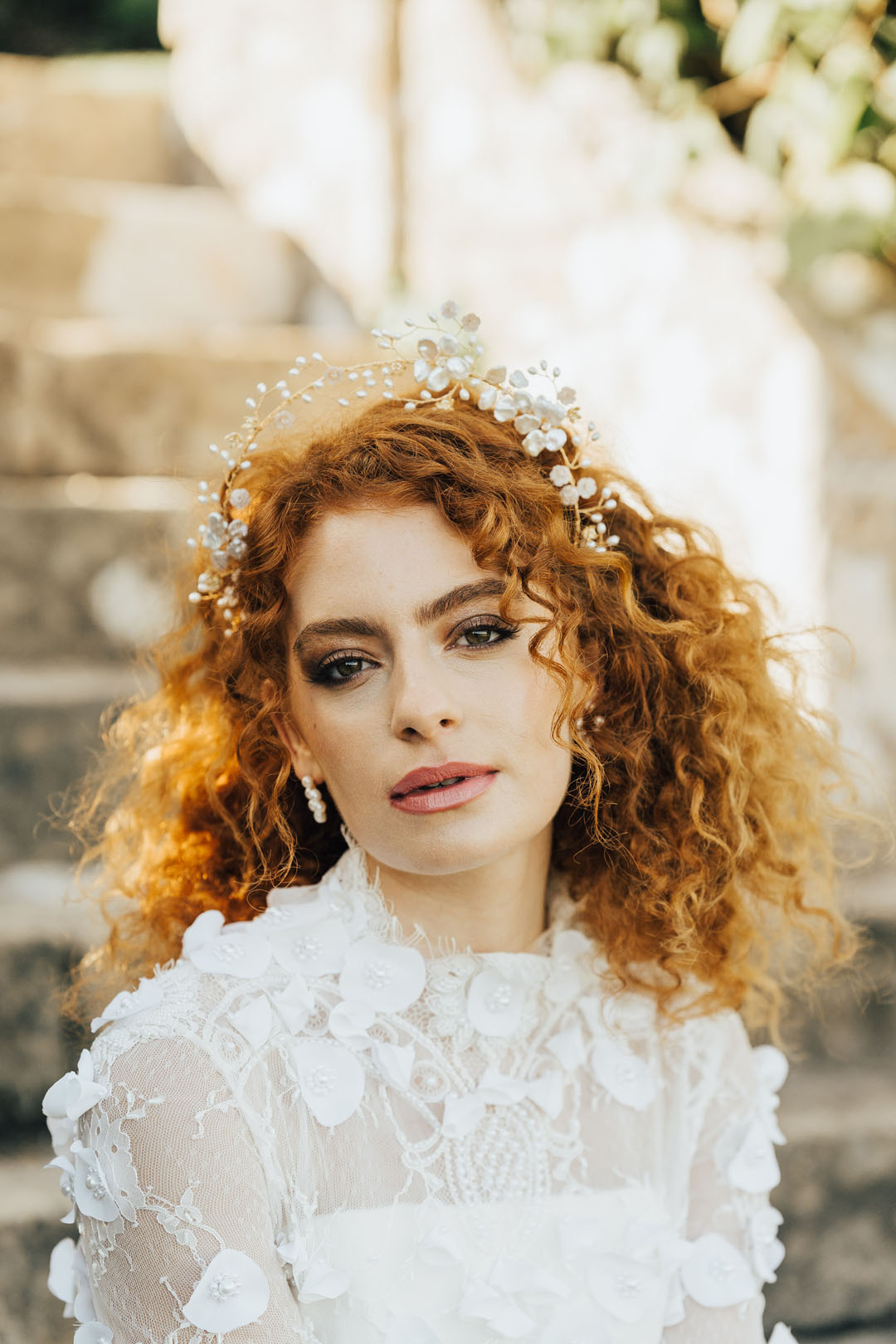 The Amore Collection
"Beautiful hair accessories have always been the essence of my creative identity and my latest collection showcases unique shapes, alongside more traditional presentations, to create a gorgeous offering to suit every bride."
https://www.lovemydress.net/directory/supplier/hermione-harbutt-handmade-wedding-headpieces-accessories/
"Nature has always been a key inspiration in my work, and this collection is of no exception. My latest creations incorporate two great loves of mine; nature and florals of course, and uniquely creative shapes, featuring celestial elements, floating stars, blooms and angelic halos of whimsical and arching wires."
"I've enjoyed implementing the delicate beauty of bridal into bold millinery headbands and floating halos."
"I have always thrived on playing with the element of illusion in my bridal collections, and exploring the boundaries of design in this manner is something I've really embraced with this collection."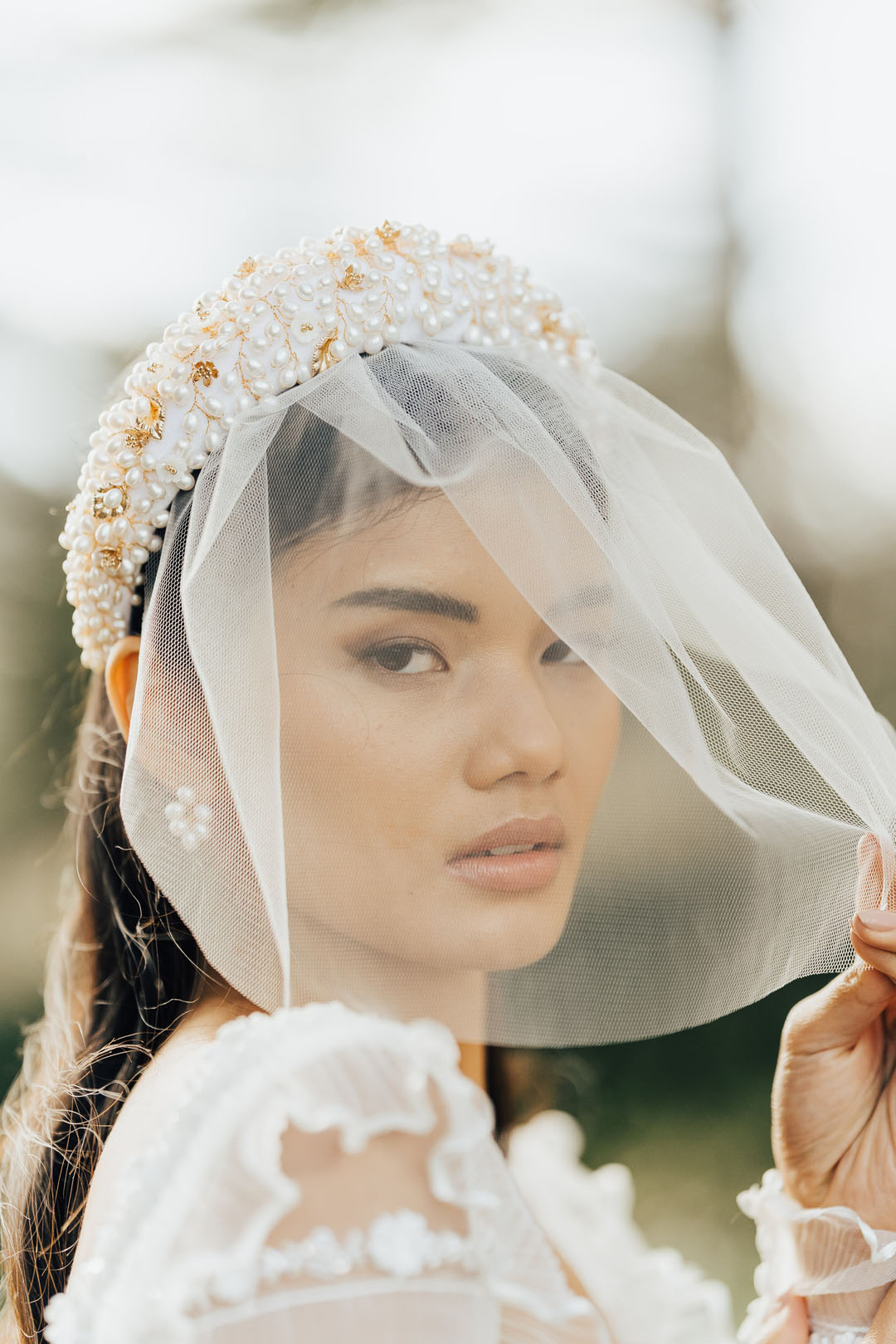 "These pieces showcase dynamic, embellished height with a sense of weightlessness."
"The designs all feature my signature Hermione Harbutt style and this new collection sits beautifully alongside my current ranges."
The Shoot
"Planning the shoot for a collection such as this requires a unique location, and the stunning Hamswell House was the perfect stage for it."
"Located near Bath, this beautiful backdrop was the perfect aesthetic for the beautiful Emma Beaumont gowns and Hermione Harbutt accessories."
"I was lucky enough to be working with an incredible team to bring the shoot to life. Rebecca Carpenter worked her magic to capture our each piece in luminous and light filled images."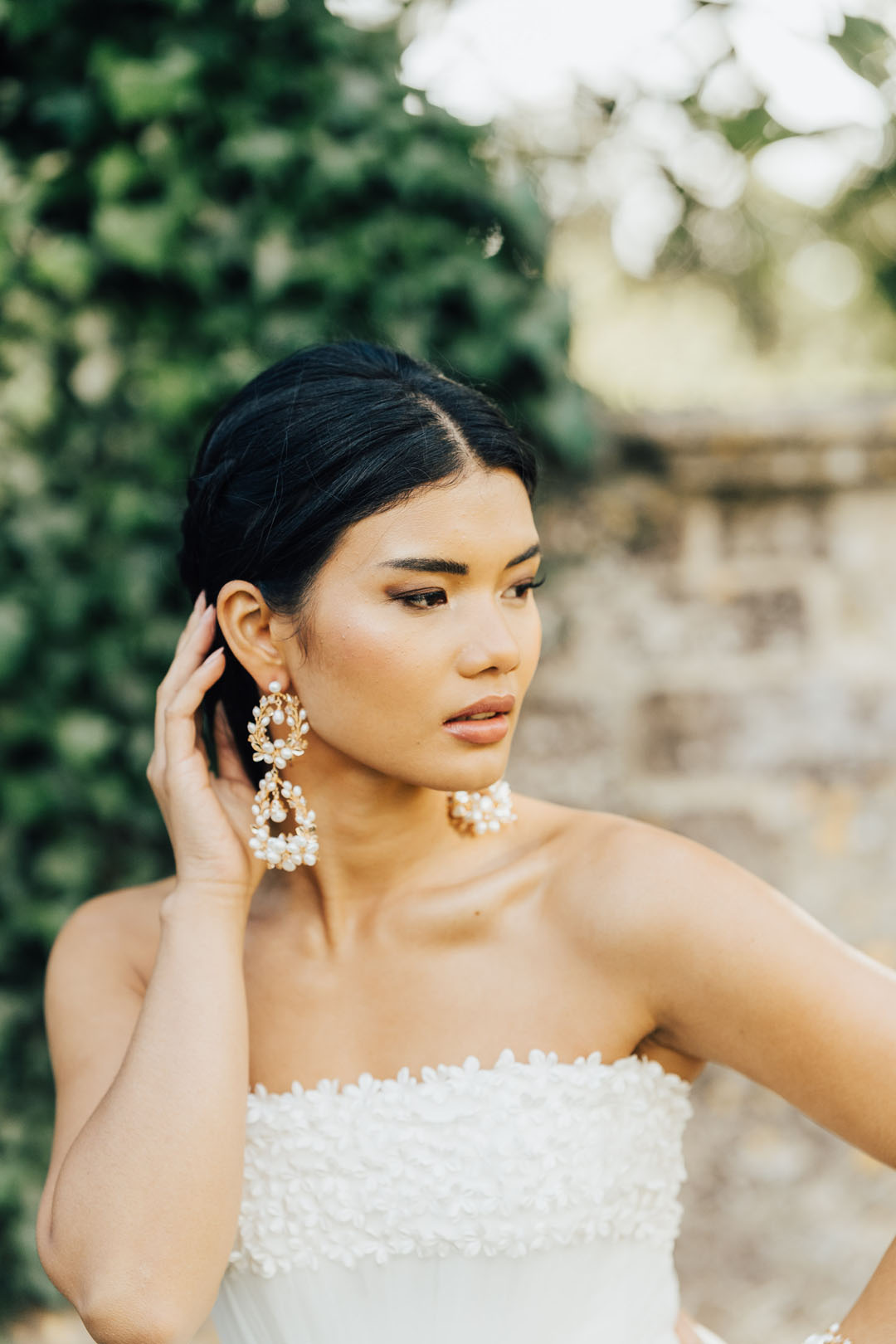 "Together with Russell Kent-Nicholls capturing stunning videography on the day."
"The gorgeous gowns by Emma Beaumont and beautiful shoes by Freya Rose perfectly completed the looks."
"The talented Storme of Storme Make Up & Hair and Amy of Amy Elizabeth Makeup created the gorgeous beauty looks to suit each headpiece and jewellery element. The wonderful autumn light we had that day was perfect.
Couture with Hermione/Bespoke
"Exceptional craftsmanship and originality of design is of the utmost importance to me and the absolute pinnacle of my work."
"I strive to create truly exquisite pieces, wiring each piece together intricately by hand to create a unique piece of heirloom quality."
"It is such a privilege to work with brides and beautiful things and I feel so lucky to do what I do."
There's really something wonderfully sentimental and almost nostalgic about having something handmade, especially today, for weddings and for those wonderful occasions."
"With every piece being handmade within the intimate setting of my showrooms, there is a wealth of bespoke options available to enable the perfect piece for every bride."
"Providing beautiful couture accessories to brides is such a joy and it is an honour to work within the wedding industry."
Hermione Harbutt has two boutiques located in London and Bristol – you will find full address details and more at hermioneharbutt.com. The full collection can also be ordered online.
For enquiries and to book appointments to develop a unique and once in a lifetime piece please contact us [email protected], or telephone 020 7937 8132.