This modern, minimalist wedding editorial, shot on location in Barcelona, was captured by Love My Dress recommended wedding photographer, Nina Wernicke.
UK based Nina, who is a photographer for modern romantics all around the world, teamed up with a number of talented Spanish wedding suppliers to create this editorial.
"We wanted to capture the essence of an intimate, modern, country side wedding with an elegant, minimalist touch."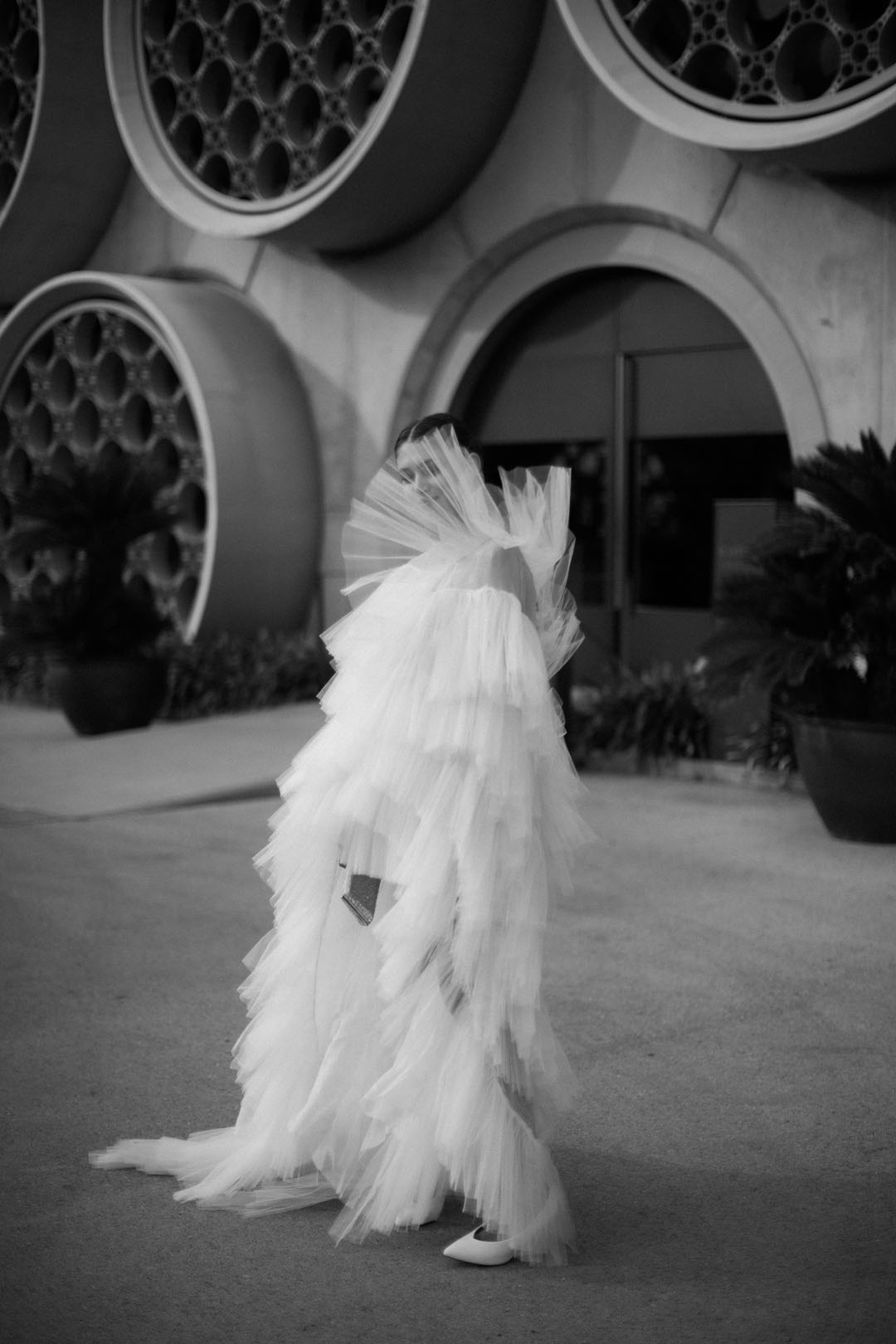 Nina's passion for beauty, artistic details and meaningful luxury loaned itself beautifully in photographing this editorial. With statement fashion loaned by Kaviar Gauche and chic, contemporary elements by way of accessories and stationery, these images capture every essence of the modern and minimalist vision the team set out to bring to life.
"The models embodied our vision of a modern couple that decide to escape the ordinary and celebrate their wedding at a vineyard in Barcelona, with just their closest friends."
"We are all into interesting architecture, so we were delighted to be able to shoot at Cavas & Hotel Mastinell."
"It's a small, modern, Cava producer and boutique hotel in the heart of the Penedés wine district."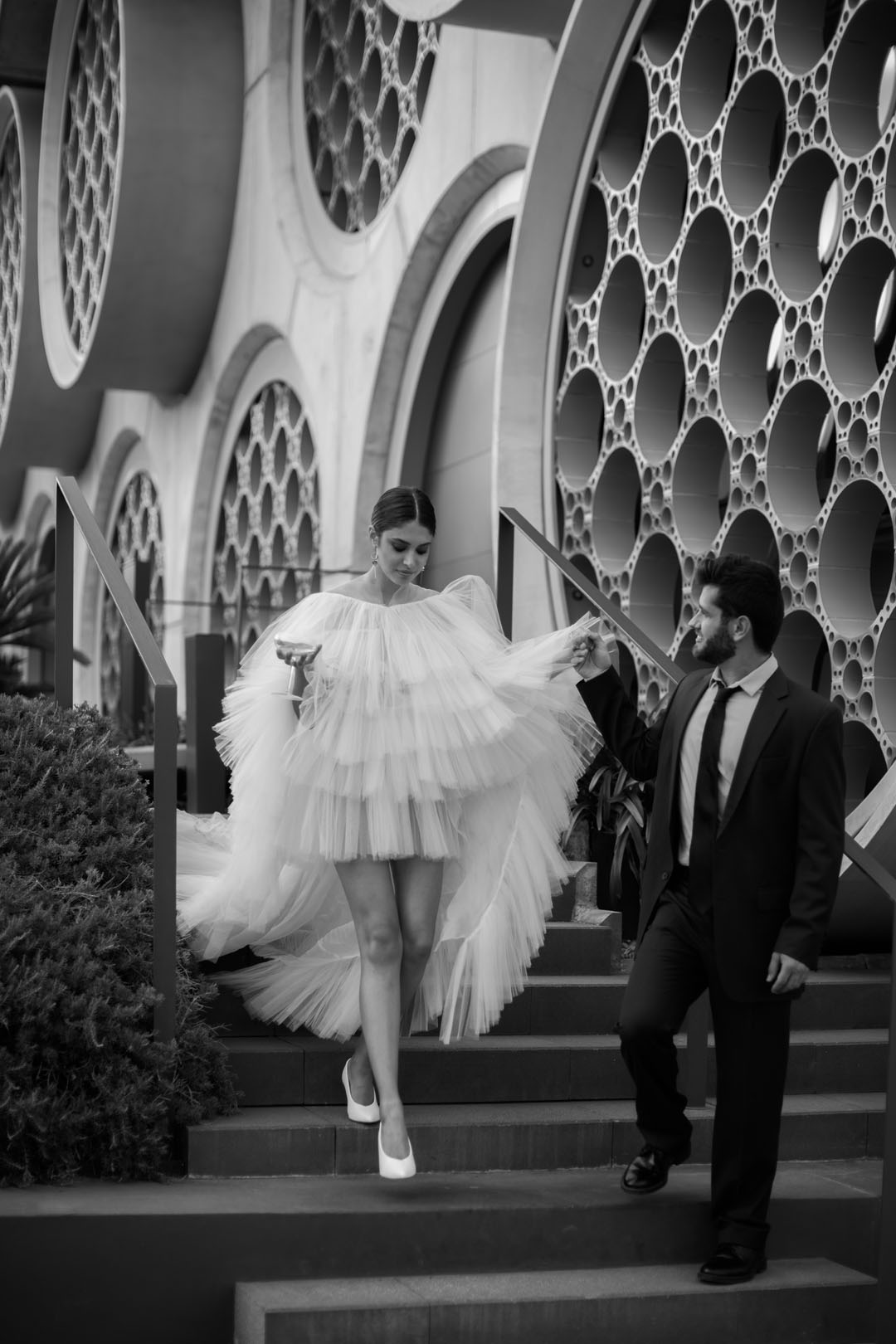 "We fell in love with the shapes of the building and the fact that it was so different from the typical, rustic bodegas that you normally see."
"We wanted to show that contemporary and rural can co-exist, and bring in unexpected shapes and silhouettes in the photos."
https://www.lovemydress.net/directory/supplier/nina-wernicke-photography/
"For the tablescape, Wedding planner and Stylist Linda Arvola from Better Together Weddings Spain created a contemporary design with warm, minimal touches."
"The idea was to create that perfect ambience for long conversations."
"The space was nearly perfect, from the black marble floors, to the wooden panels on the wall, to the rolling shape of the ceiling."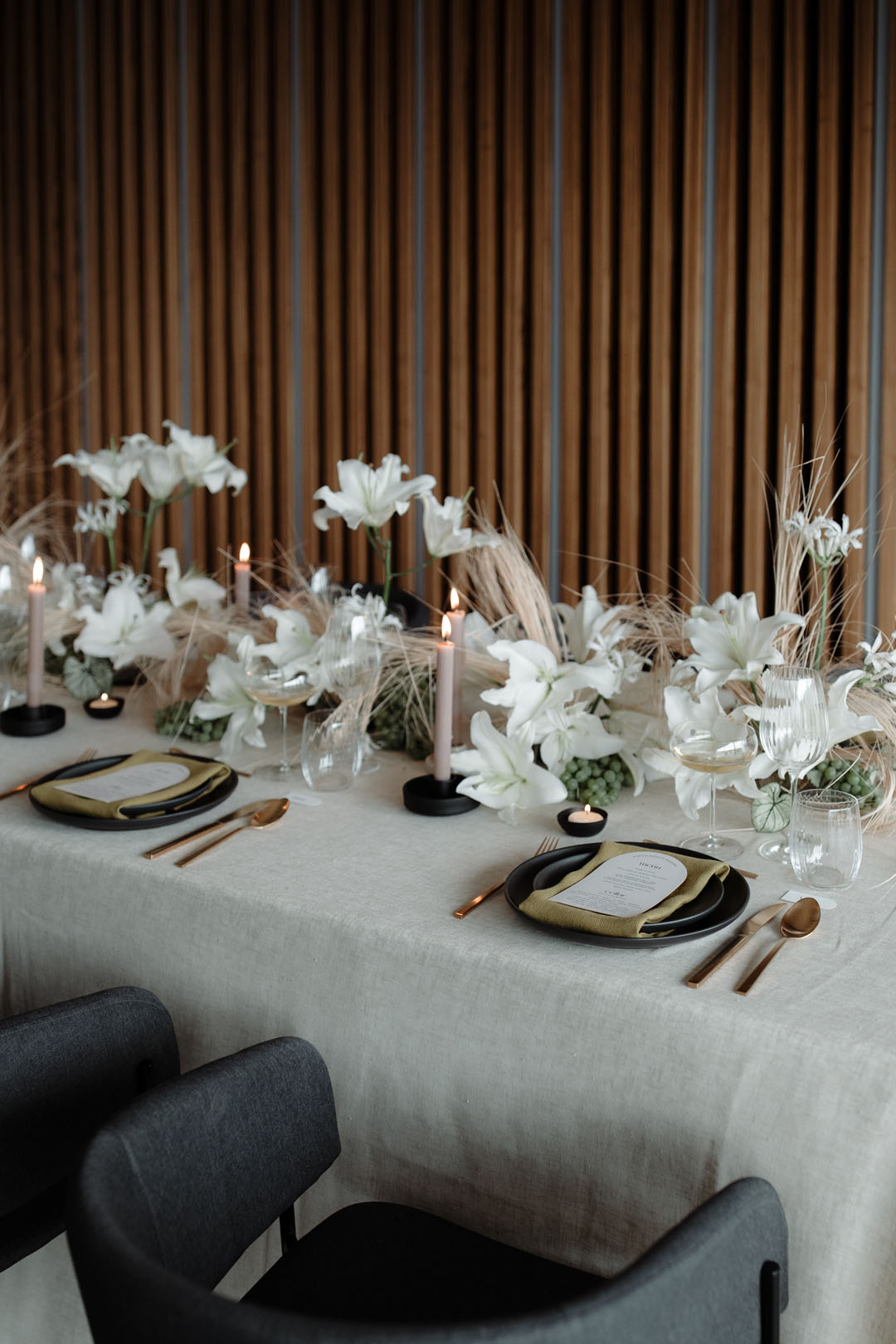 "To add more contrast and color to the table, we incorporated some black and yellowish green. The beautiful stationery was created by JDN Paper and worked perfectly with the rest of the design."
"Yolanda from Best Day Ever created a beautiful design with white lilies and grass."
"The shoot took place in September 2021, when the vines were in full bloom, and we were able to incorporate the grapes into the floral design in a subtle way."
"The bridal bouquet was kept small and monochromatic."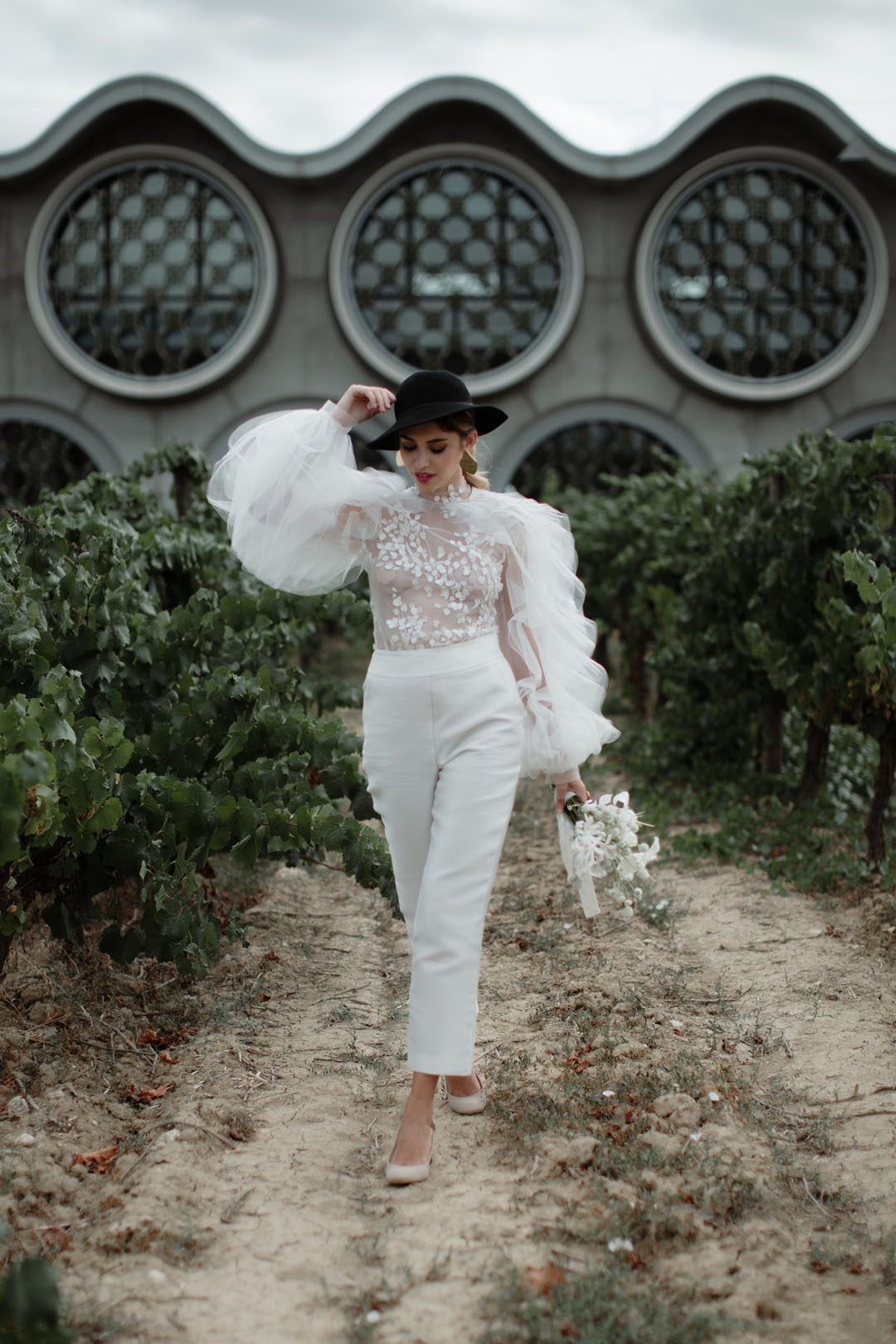 "All looks where styled by Anastasiia Syomina, and Varvara Dediukhina worked her magic for hair and makeup."
"We were extremely happy to collaborate with Kaviar Gauche with the bridal outfits that suited the theme perfectly."
"The grooms outfits and accessories were in collaboration with Costume the Stylist Room."
"Beautiful, minimal and sustainable jewellery from Spanish brand Maramz complimented the looks and really gave it a modern touch to the styles."