This is a big month in bridal fashion – later this month, London will welcome a host of British and international designers who will gather to showcase their latest collections to buyers, and host trunk shows that will enable brides to try on their new collections too.
One of these designers will be Israeli born and based Liz Martinez, who it is my pleasure to introduce you to today.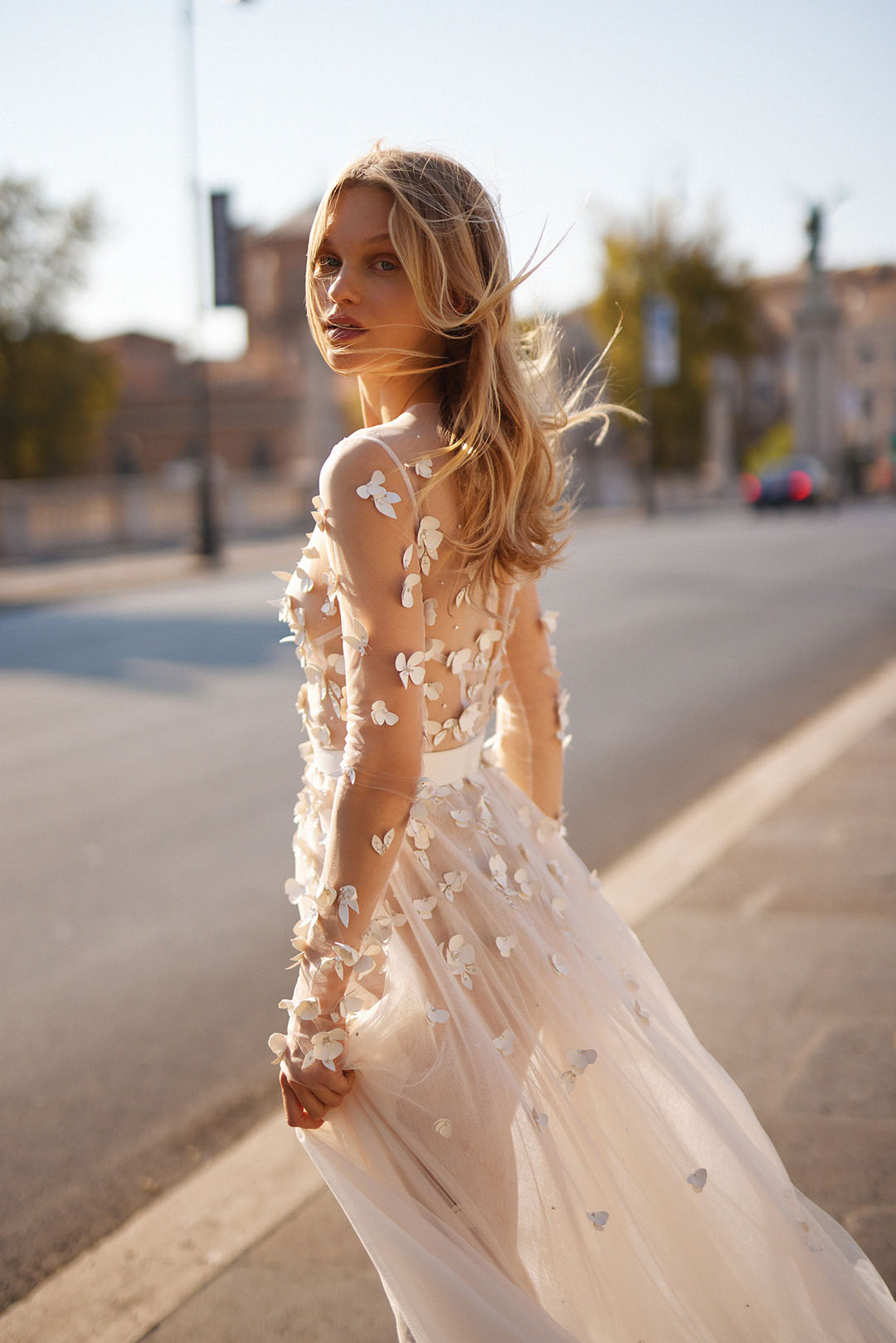 30 year old mother of two Liz Martinez is already a sought after international bridal fashion designer. Carried in 25 countries already, Liz is now looking to expand her presence within the UK and bring her incomparably glamorous gowns to British brides.
Her style is breathtakingly feminine, sensuous, daring and glamorous.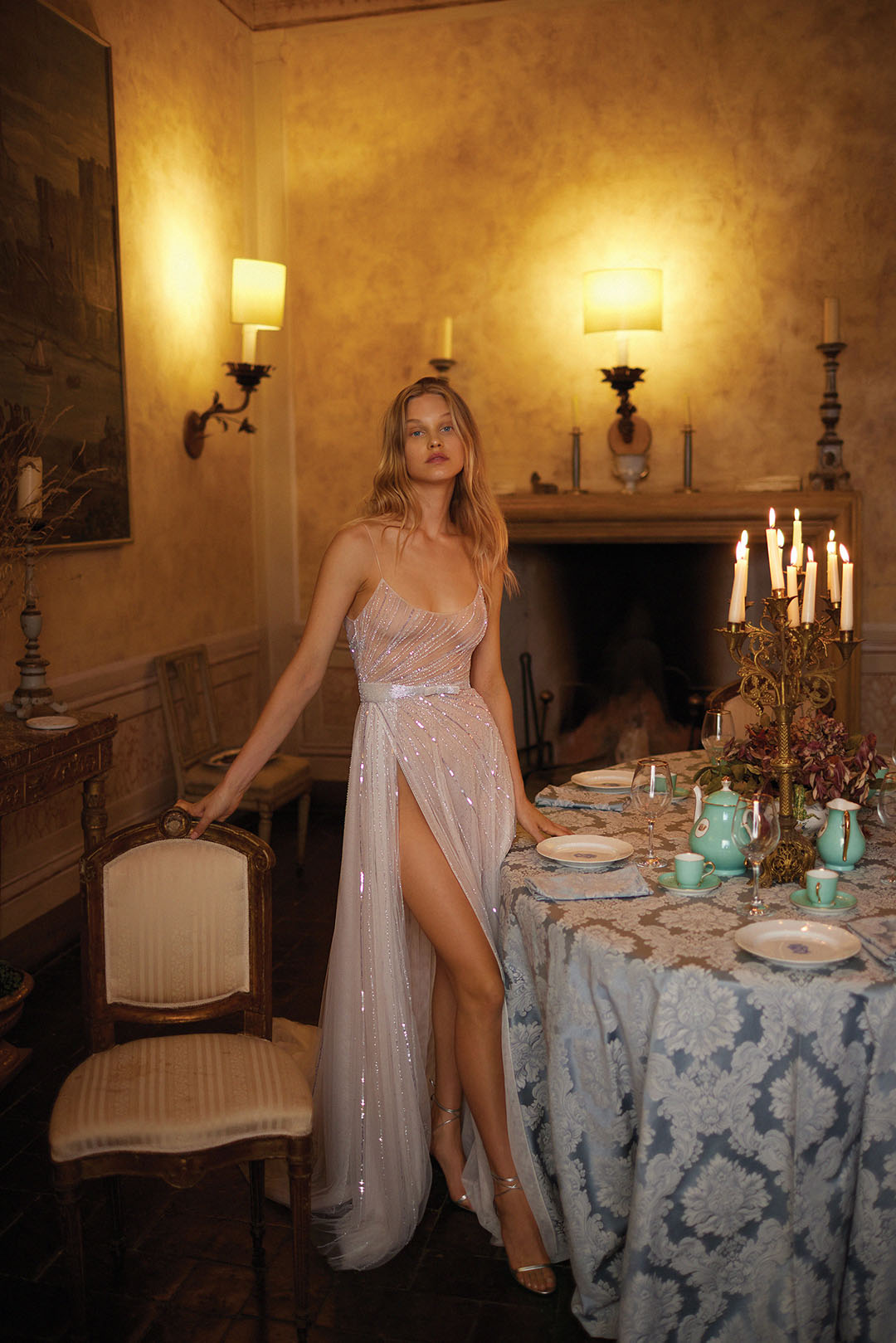 The designer herself is a shy individual who prefers to avoid the limelight and go makeup free most days (including on her wedding day). Though she is a huge lover of fashion. For her own wedding a few years ago, her bridal team created five separate gowns for her to wear – and indeed Liz wore every one of them; four beautiful gowns and a short suit.
Liz Martinez's love of fashion was inspired by her Grandmother Louisa. At six years old, she was already sketching gowns and fashion images and would later go on to name one of her collections after her Grandmother.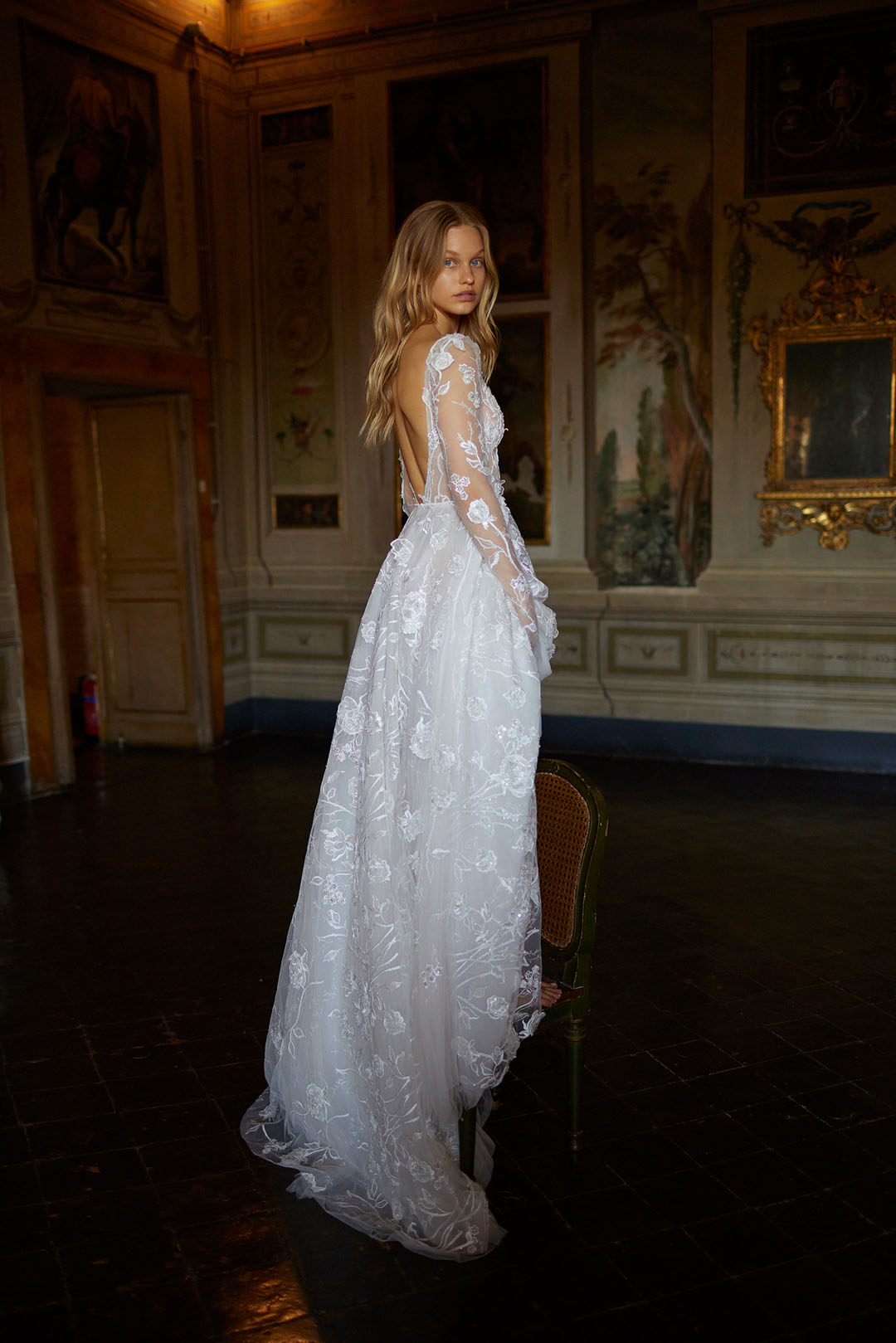 In 2008, Liz attended fashion school and by the age of 19, she already had her first customers lining a staircase at her apartment building for fitting appointments – a business she operated from her living room.
By 2014, Liz had exhibited her debut bridal collection and had fallen firmly in love with bridal fashion.
By then, she was establishing a reputation for daring, detail oriented gowns and the high fashion, exotic vibe of her brand lead her to shooting collection campaigns in locations like Paris, Morocco and Milan.
I chatted with Liz earlier this month to find out more about her passions, her bridal collection and her plan to visit London later this month.
– Liz, how would you describe your signature style and how would you describe the Liz Martinez bride?
My style is fine and delicate combination of sexy yet elegant. Our brides are confident and looking to feel sensuous and sexy on their wedding day – they glow in the comfort of their own skin. She embraces unapologetic glamour and adores the sense of her body and her gown moving together an harmony.
She seeks a sense of effortless in her fashion attire. She is drawn to the lightweight and sheer textures synonymous with our brand.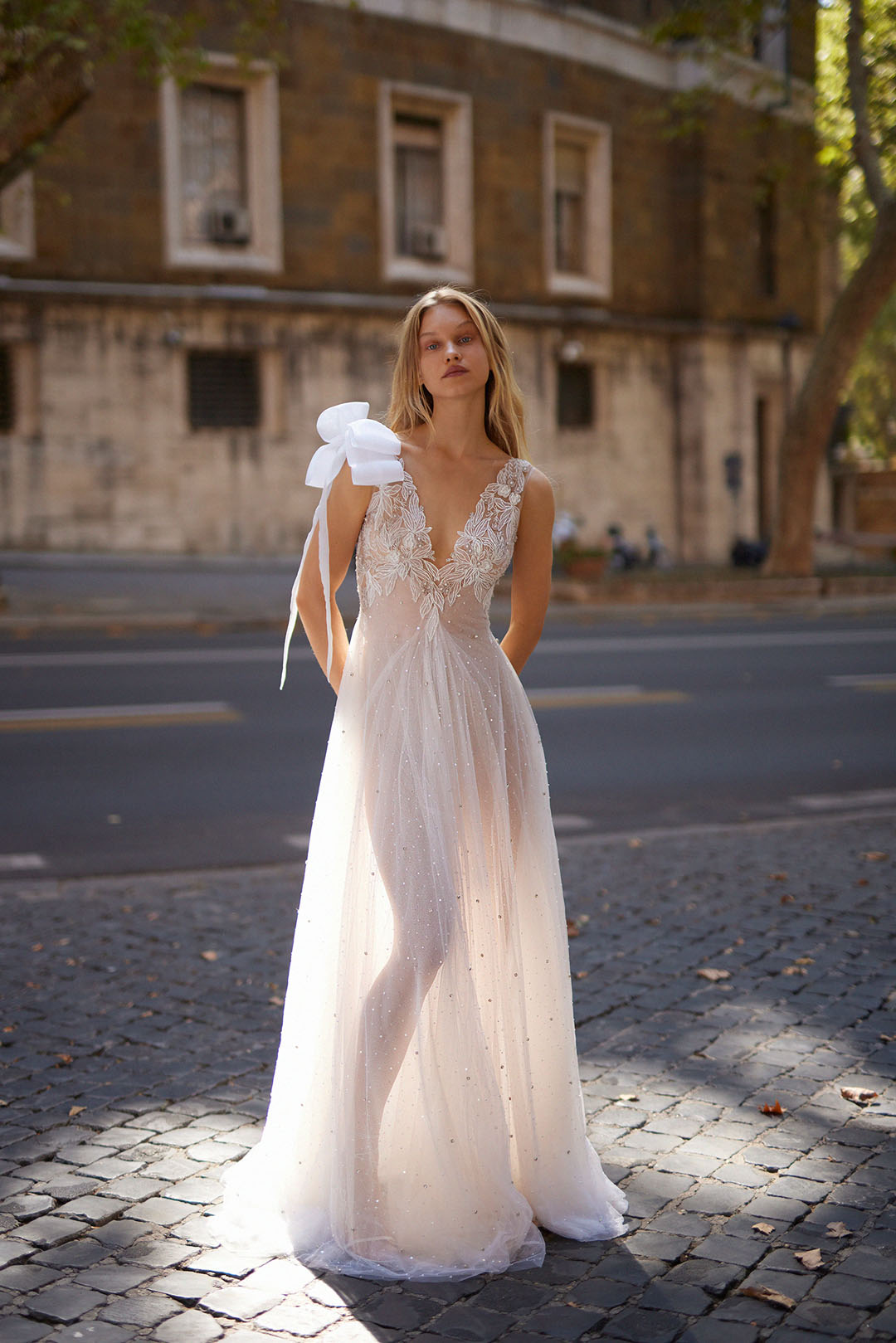 – Tell us about the philosophy behind the Liz Martinez brand and what the brand represents and stands for
Liz Martinez represents powerful femininity, freedom and independence. I want for the women we dress to feel empowered, limitlessly, when they step into their gown, to own their beauty and confidence and to step out on her wedding day brimming with the extra layer of confidence her fashion choice has provided her.
Our gowns are designed to elevate and embrace femininity in all it's glory.

– Please tell us about your latest collection, including details of what inspired it.
The inspiration behind the latest collection was mostly Italy, which is also where the ad campaign photographs were taken. Italy is a place that I've visited so many times in the past and I am absolutely fascinated and inspired with everything about this beautiful country. The colours, the streets, the views, the smells.
The name of the collection is 'Bella Donna', which means pretty woman, in Italian and this is how I want my brides to feel when wearing a dress from my collection; beautiful, confident and feminine.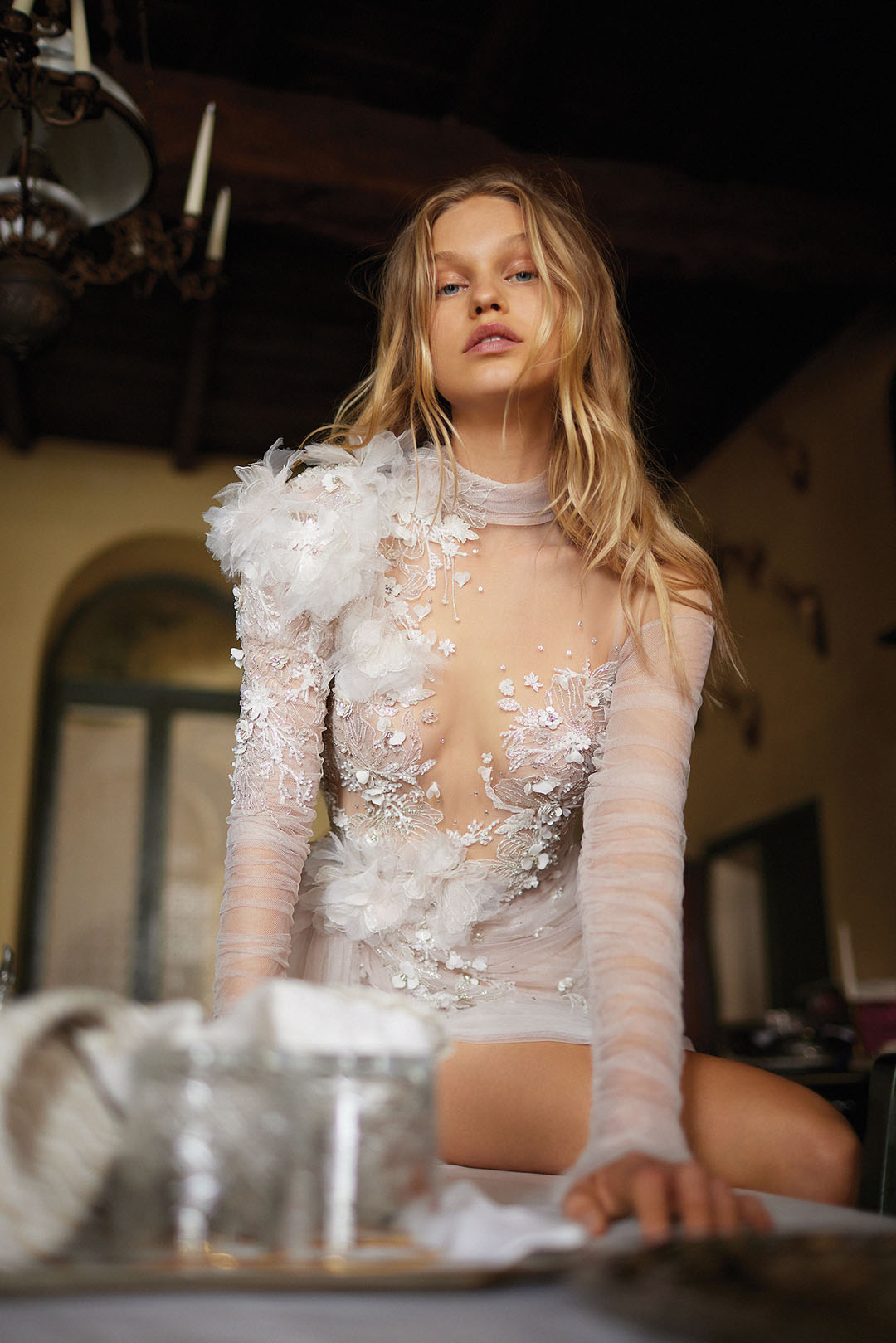 From plunging necklines to off the shoulder a-symmetrical looks, each gown is supremely crafted, exquisitely elegant and breathtakingly beautiful.
The collection captures the spirit of Italy and the essence of femininity.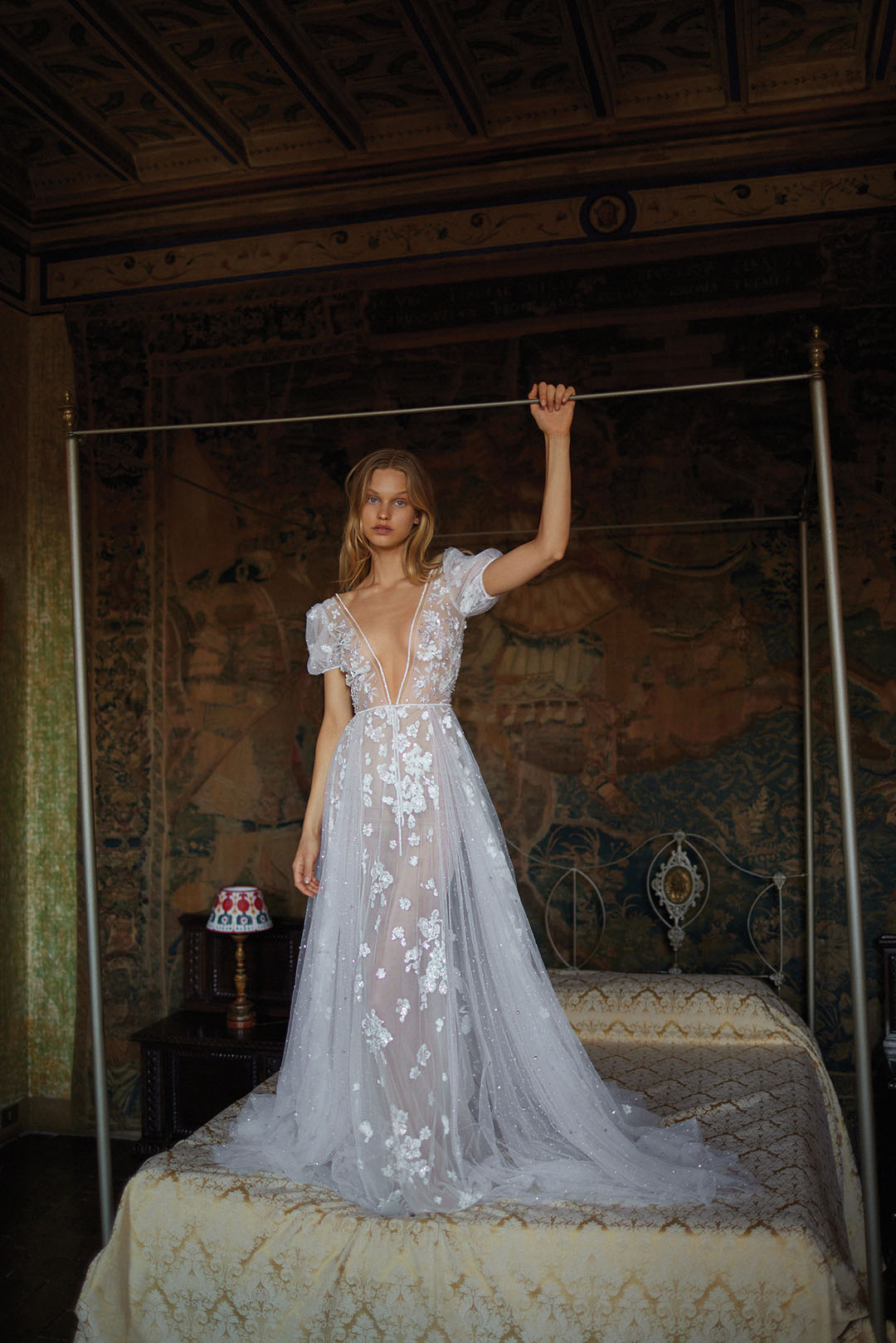 – Sustainability in weddings and bridal fashion production has now become an expectation amongst consumers – can you tell us what efforts your brand makes to help reduce environmental impact?
We truly believe that the impact of materials is crucial when it comes to making more sustainable fashion. Aside from that, all our gowns are created in our headquarters production studio, not in sweatshops.
Our in-house seamstresses are all paid fairly for their talent and skill.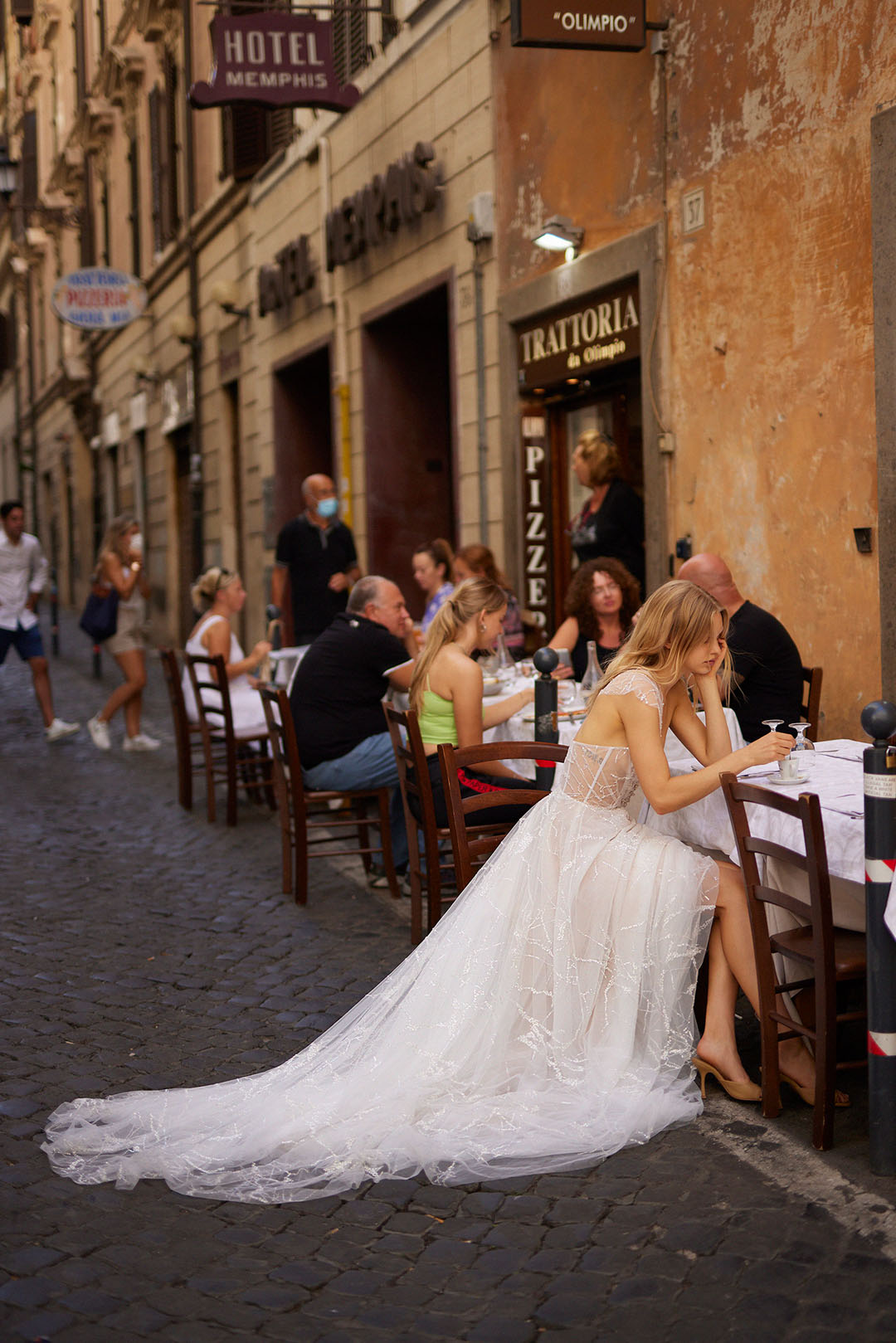 – How can UK brides try on your gowns?
We're really excited to be hosting a private and exclusive trunk show event this month, between 17th and 21st March at Browns Hotel by Rocco Forte. This event is for brides only and will provide the opportunity to try on gowns from the Bella Donna collection, as well as some of our most iconic dress designs.
We've worked hard to create a really welcoming and laid back environment within the beautiful 5 star surroundings of this gorgeous hotel. Brides who visit will be able to meet Liz herself and discuss matters like sizing and customisation.
We really want for this to be a lovely, special, relaxed and memorable experience for brides as they plan their wedding.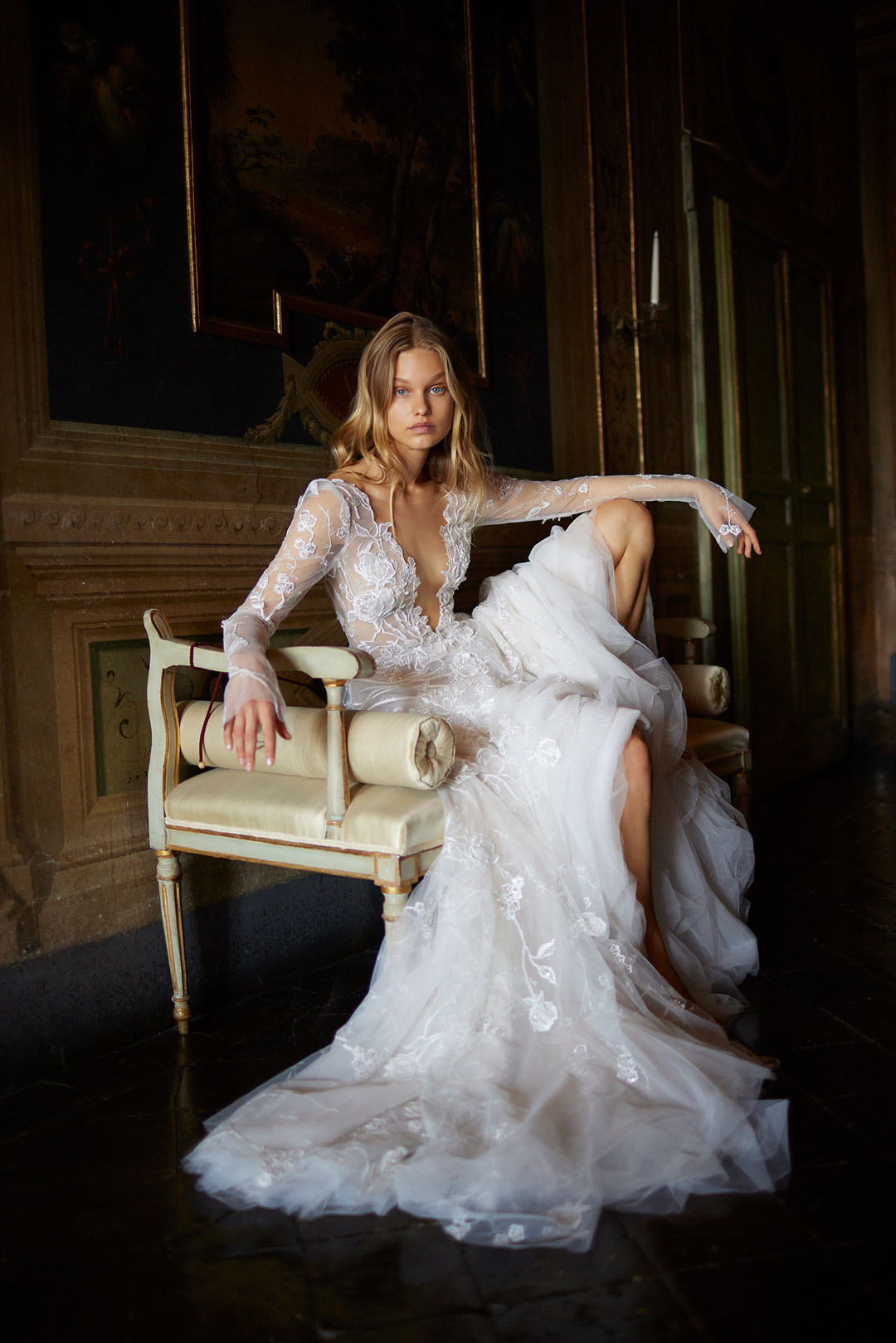 Book Your Appointment at the Liz Martinez Trunk Show
17th – 21st March, Browns Hotel, London.
Simply email [email protected].
For further information, visit the Liz Martinez website. You can also enjoy the weddings of these brides wearing Liz Martinez on Love My Dress.