Tara and Greg are both Co-Founders of Strength House, an exercise rehab and personal training gym in the City of London. Their beautiful, multicultural wedding, took place across two days last year, beginning with an Indian Hindu wedding at RSA House on 30th May, followed by a civil ceremony at Fitzrovia Chapel on 1st June.
These glorious images were captured by Love My Dress recommended photographer, Maja Tsolo, who I had the great pleasure of meeting earlier this week in London. It's been an incredible pleasure to share Maja's wedding photography over the past few years. Her photography is effortless and timeless and I adore every single set of images we have published. I genuinely cannot recommend Maja more highly.
Day 1, A Hindu Wedding at RSA House
Our Hindu wedding was held at RSA House in Embankment followed by a reception and lunch at Somerset House. A Hindu wedding ceremony traditionally requires a flame during the ceremony, so after an endless search, I finally found a venue that permitted that.
The aesthetic of the room was also really important to me. Indian decor is very vibrant, so the Benjamin Franklin room at RSA House was very much a plain canvas with beautiful pillars which allowed it to take on the decorations we had in mind. As the wedding was at the start of summer we opted for shades of pinks, peach, corals, and green.
We opted out of a Mandap, as we decided to utilise the beautiful pillars and dress them with flowers for our Hindu wedding ceremony. We also had smaller guest numbers than traditional Indian weddings so the room at RSA House was already quite intimate and didn't need a big staged set up.
For a Hindu ceremony, it is your uncle from your mum's side that escorts you down the aisle. My family lives abroad so I asked one of my cousins to escort me. My dad was by my side for the civil ceremony and it was a really special moment that I will never forget.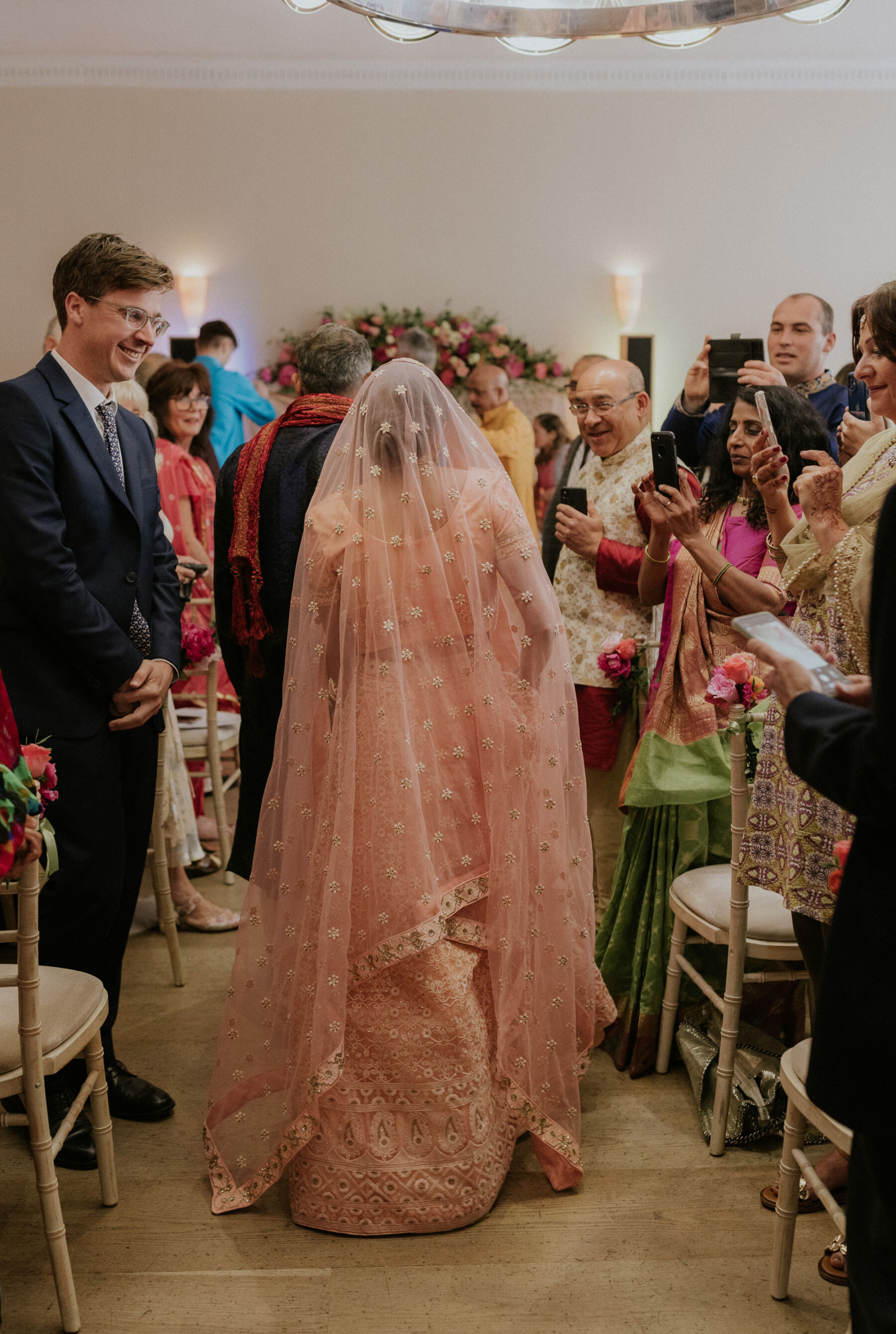 Wedding Flowers by Mary Jane Vaughan
We worked with Mary Jane Vaughan for both days. The flowers were absolutely stunning and they were a wonderful team to work with. I had a consultation with Victoria on site, and from showing her my Pinterest mood boards they recreated the most stunning flowers and foliage for both days, including my bridal and bridesmaids bouquets.
It was all so straightforward and stress free (including the flowers take down post wedding), and I would highly recommend them.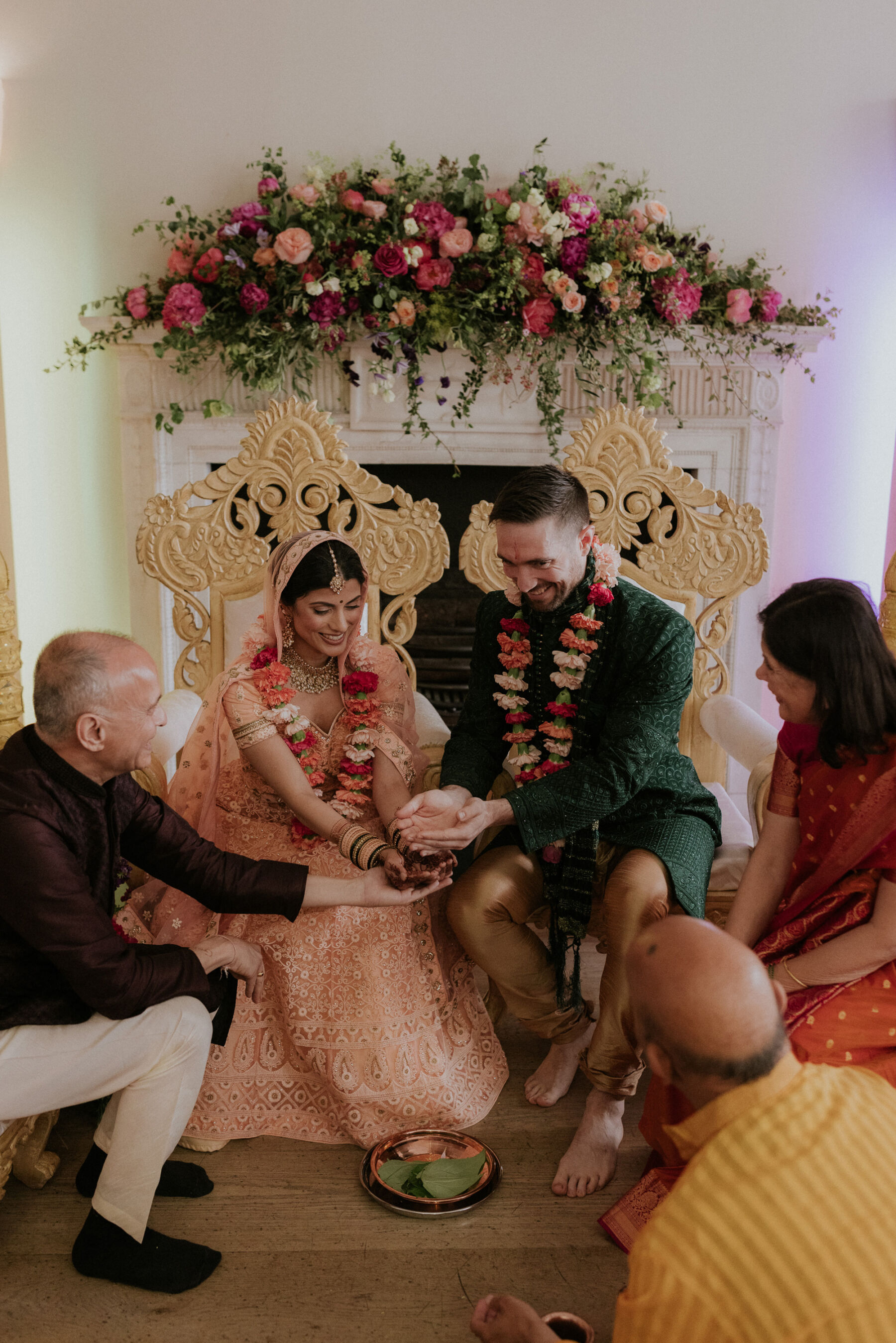 Our Hindu wedding priest was Mr Ram Bhat. He has conducted many Indian ceremonies, and has worked with my parents before on other occasions. Hindu ceremonies tend to be quite long (we went for a more condensed version – 1.5 hours!), and the guests said he explained everything well, translating parts into English, and sprinkling laughter with his good humour.
We also printed a step by step guide for the Hindu ceremony, handed it out to guests so they could follow along.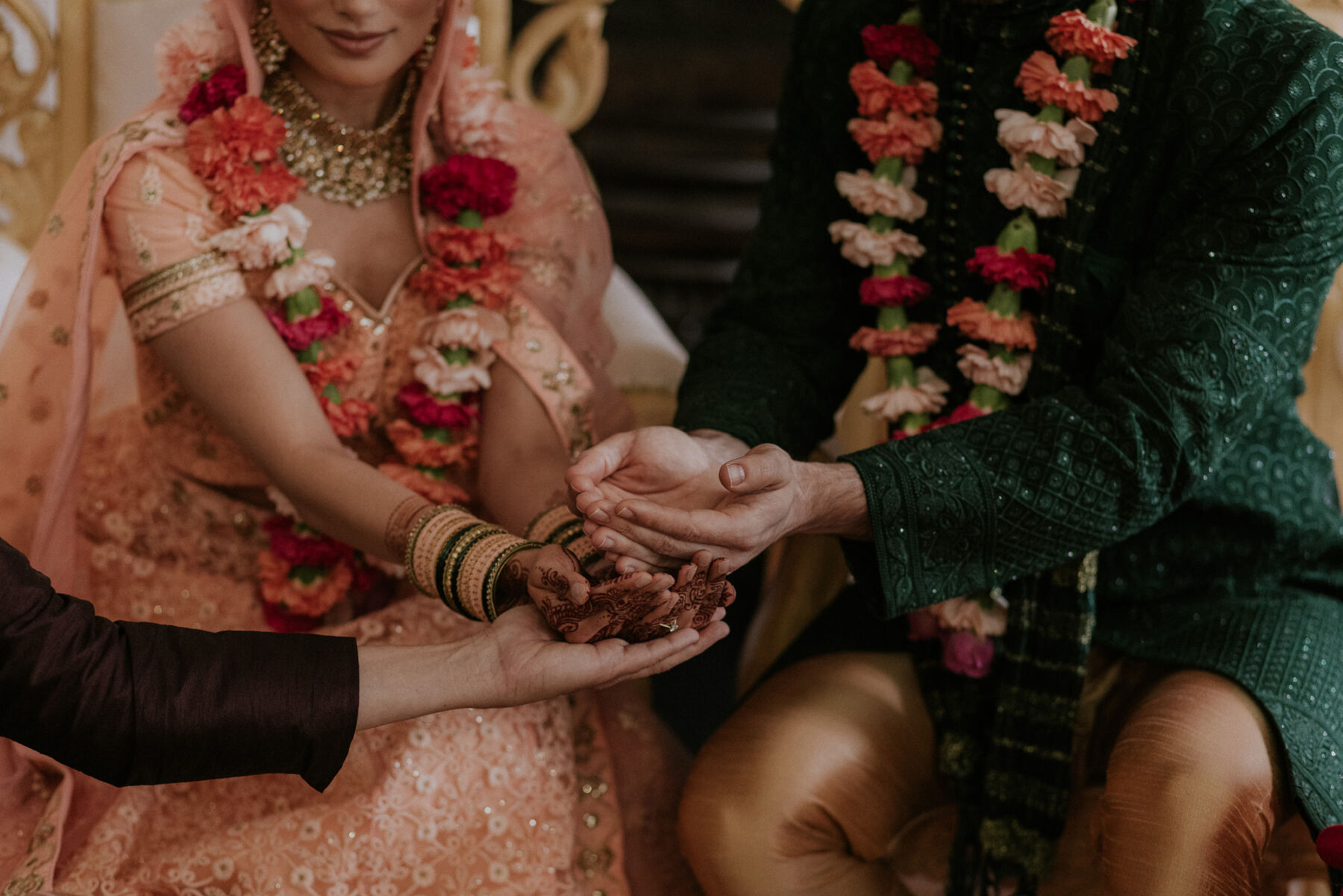 Mehendi Henna
Before the Hindu wedding there are a few pre wedding ceremonies in the name of blessings. One of these is the Mehendi – a pre wedding ritual and celebration of the bride before she enters marriage. It entails the intricate designs on henna on the hands and feet which symbolises protection, love and a sign of good luck.
In all honesty with two weddings and a business to manage, we pulled together the Mehendi party last minute in my parents back garden (praying for sun!), and homemade decor and catering. I had family that had flown to London for the wedding so it was really special to be able to spend some time with them before the hectic days ahead!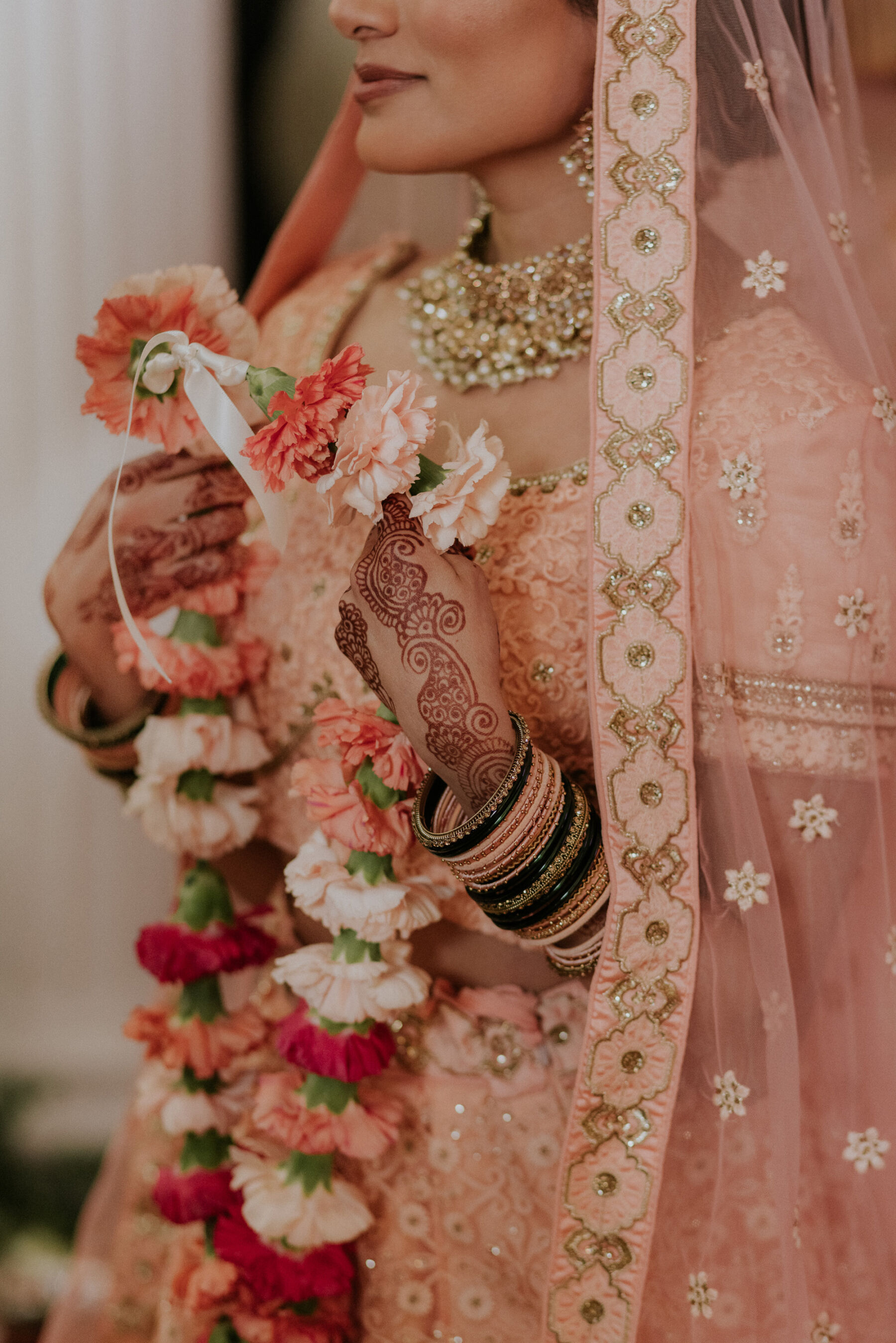 I bought my Hindu wedding bridal accessories from a shop called Kundan on Green St, and our gold wedding rings were made at Raj Jewels, which our family has been to for years. For my civil ceremony, I wore my mum's gold bangle.
For our Indian wedding, Greg picked a dark green suit from a shop called Vensions and had it custom fitted. I found my Indian wedding lehenga in a shop called Impressions who do Indian bridal and party wear, and had it tailored for my measurements instore.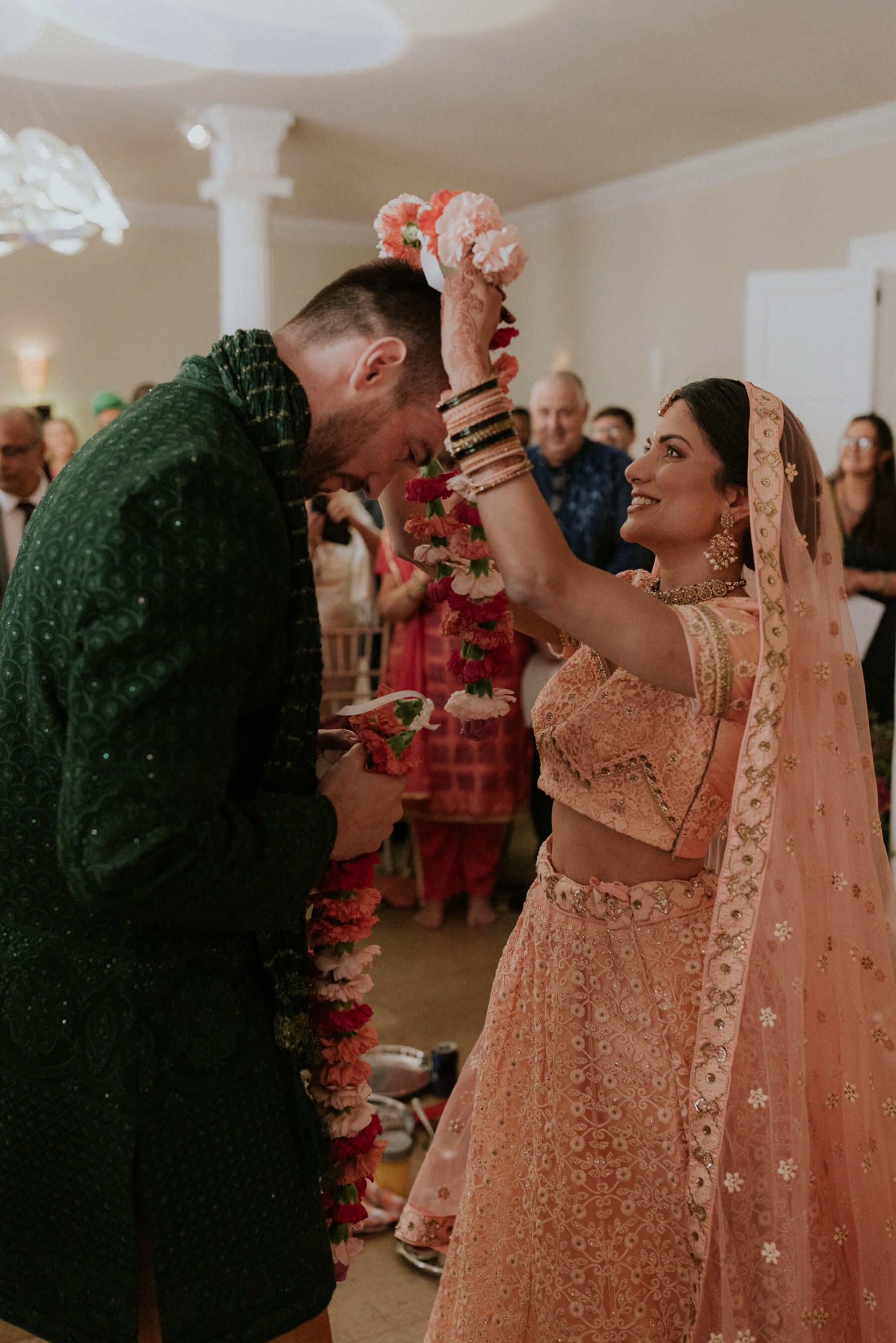 I'm really glad we had the Indian wedding as we got to share my culture with family and friends.
Our favourite city is London, so our civil ceremony celebrated our life here, and I think all outfits were a reflection based on those sentiments.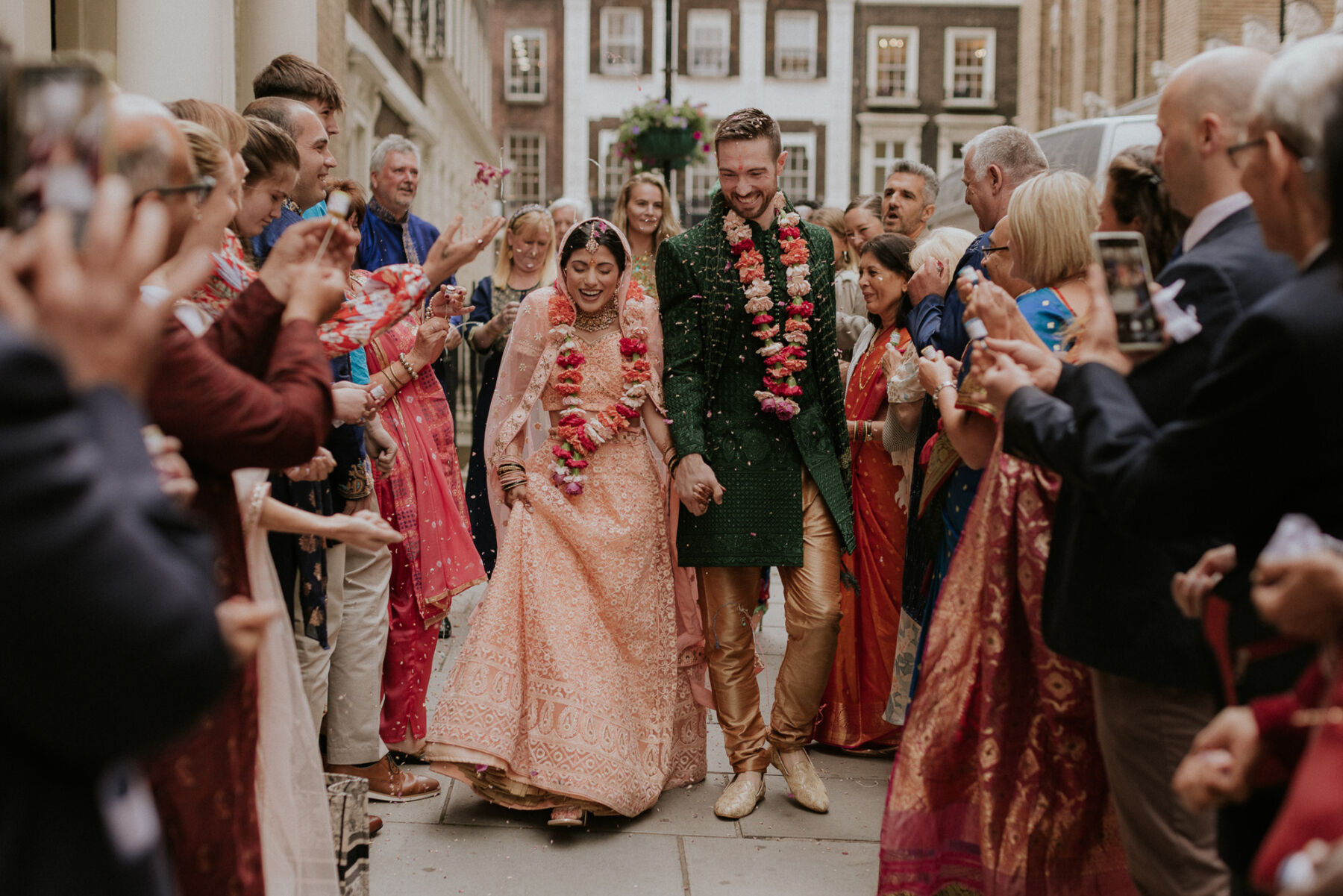 We opted drinks at RSA House post ceremony, followed by (more!) standing drinks and canapes on the terrace at Somerset House then a sit down meal at Dipna restaurant, based at Somerset House.
After the reception our guests took a short stroll over to Somerset House (luckily the rain held off!), where we had a drinks reception and canapes on the terrace followed by an Indian lunch at Dipna in Somerset House.
I planned and styled the wedding (enlisting Greg my husband and family friends for help with some DIY!). I decided to hire the services of Dita Rosted for on the day help, so I could relax at both weddings knowing that a professional was there to help with styling, suppliers and liaising with guests.
Dita is also a gifted stylist, and helped with further last minute styling to both our days with candles, fabrics with her magic touch.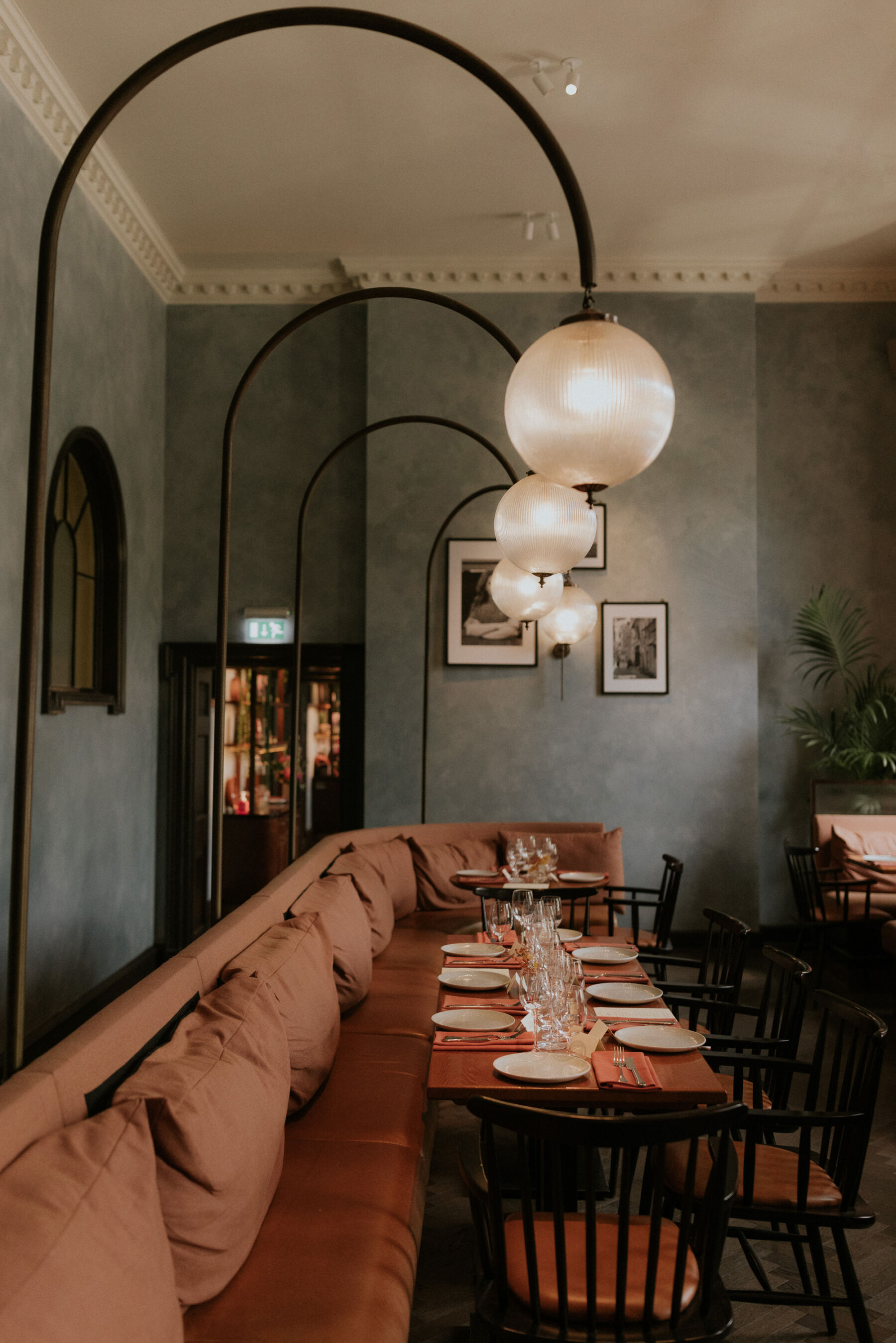 For both weddings our reception venues were already beautiful so we DIY'd decor pieces for both of them. For our hindu wedding, we bought mini vases and snipped mini artificial flowers into the little vases for table arrangements.
Our place cards for both were handwritten by Bird House Calligraphy on Etsy. Louise is so talented and the placements looked beautiful.
Photography by Maja Tsolo
We worked with Maja Tsolo for both our wedding days.
I'm so happy we managed to work with her – we love her understated, stylish and beautiful photography. It's editorial while still capturing warmth and emotions, and we loved having her by our side on both the days.
How They Met
Greg and I met both working as personal trainers. We were friends for a long time before our relationship, and now with our own gym Strength House, I feel incredibly grateful that I get to work with my husband everyday.
We were engaged for a couple of years before planning our wedding as we had just opened our business so all our time and energy (and money!) went into that.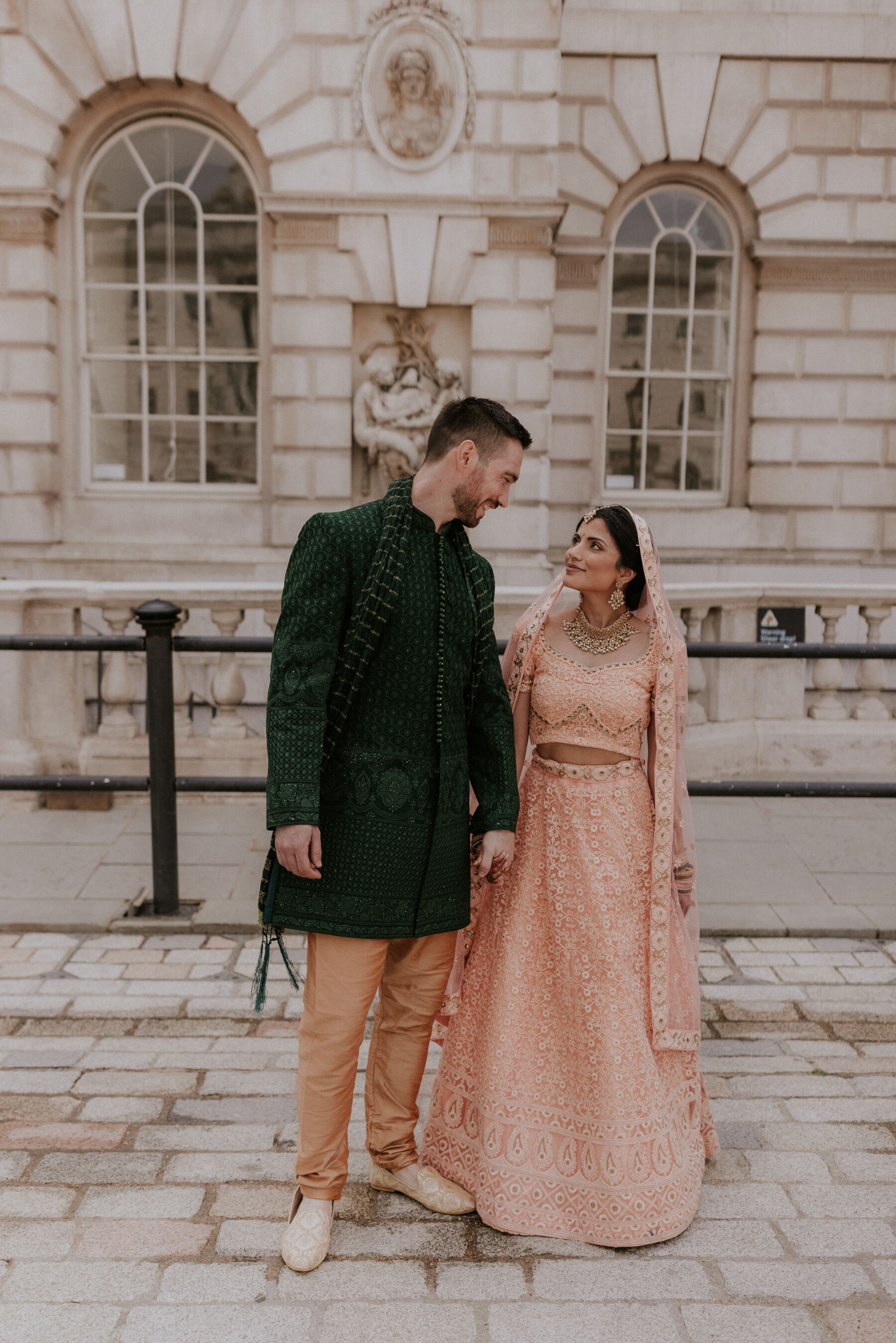 Day 2, A Civil Ceremony at Fitzrovia Chapel
For our civil ceremony, I got my wedding shoes at the same shop in Green St where I did my Indian wedding shopping. I have small feet, so mainstream brands don't work for me unfortunately.
Alice (booked through Lauren Irwin) did my hair and makeup for both days and also my bridesmaids hair. I had a trial before the wedding, and she was super lovely, I loved my looks, and she was a really calming presence on both days.
I actually ordered my dress from Selfridges onlin. I wore a dress from Jenny Yoo and just had it taken up slightly by a tailor. I had seen Jenny Yoo dresses online at Selfridges, so I ordered a one shoulder, white sequin dress I loved the look of. It was beautiful and I feel like in future I could also tailor the style into more of a party dress, so I was really happy with the find.
To any future brides I would say find a dress that you feel like yourself in, and that you can dance in with the wedding shoes you've chosen!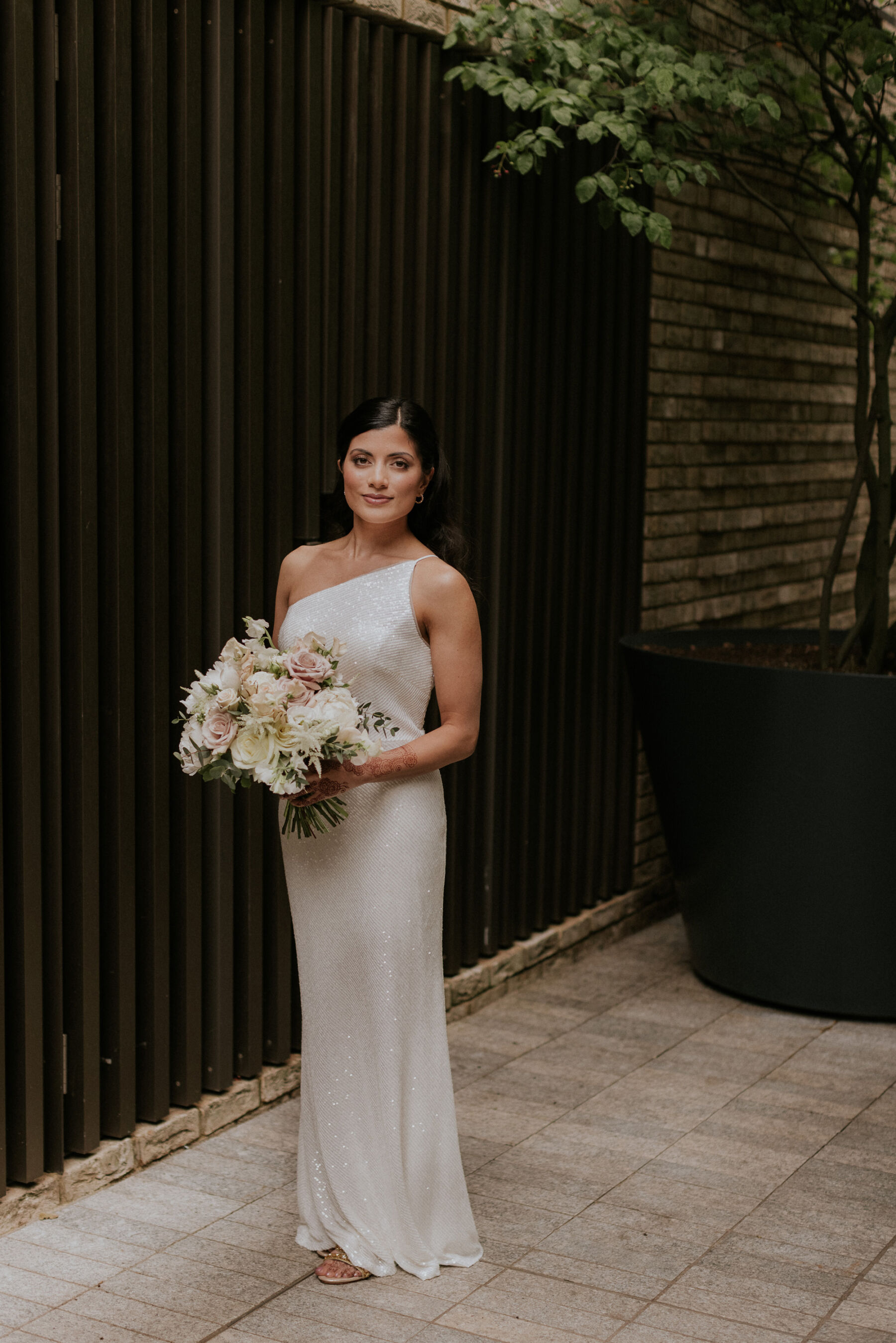 I wanted my bridesmaids to feel comfortable so let them decide which style they preferred. We all loved the dark navy halter necks from Oasis, and they worked beautifully with the rest of the bridal party's outfits.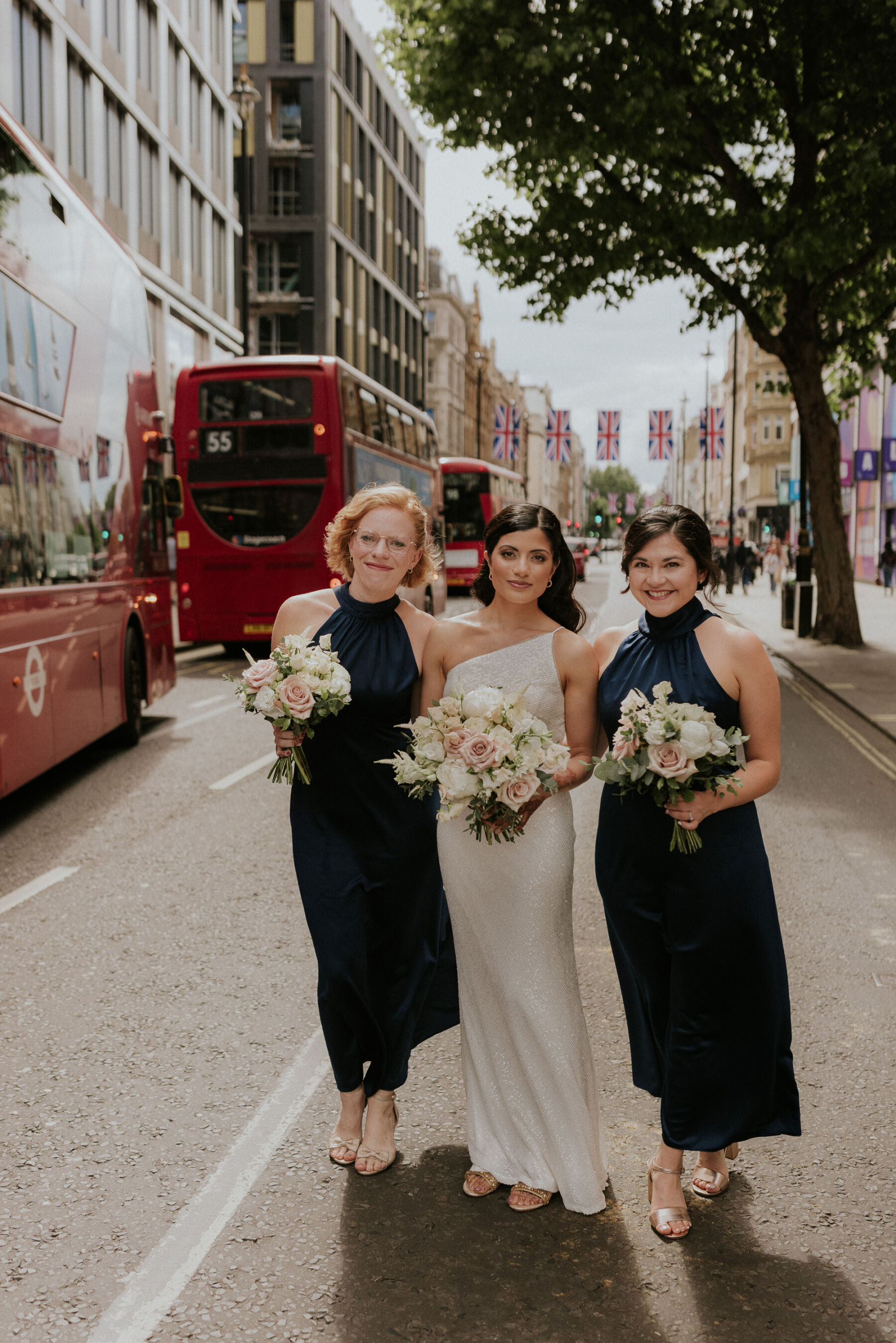 Fitzrovia Chapel is stunning and rich in decor, so we opted for black tie for Greg. He wore a bespoke suit from Casely Hayford which he was kindly gifted.
The team at Casely Hayford were so lovely – it was a really relaxing experience and we left feeling confident that the suit was going to be perfect – and it was.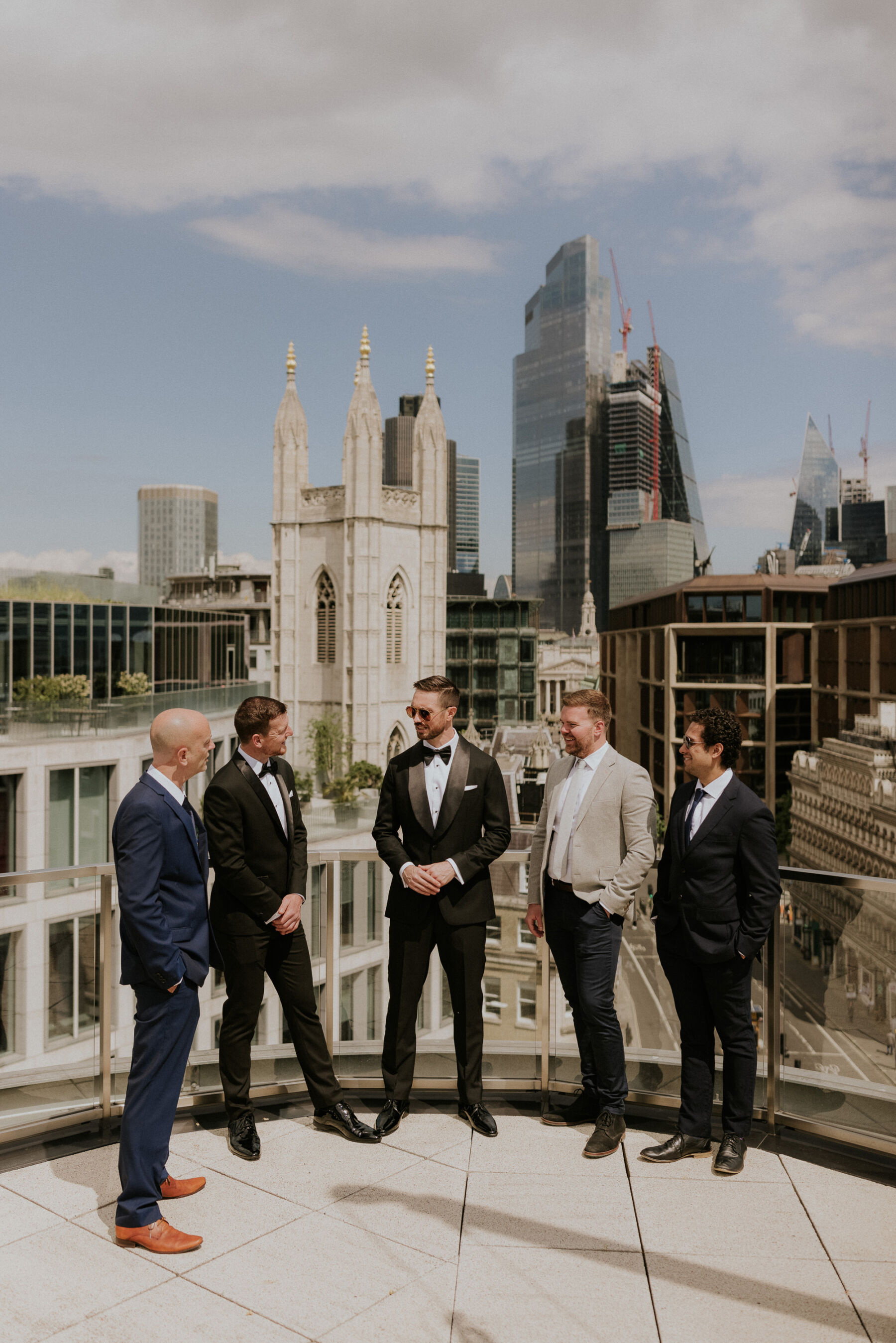 I read about Fitzrovia Chapel on Love My Dress, and both me and Greg loved it just from seeing the photos. The bride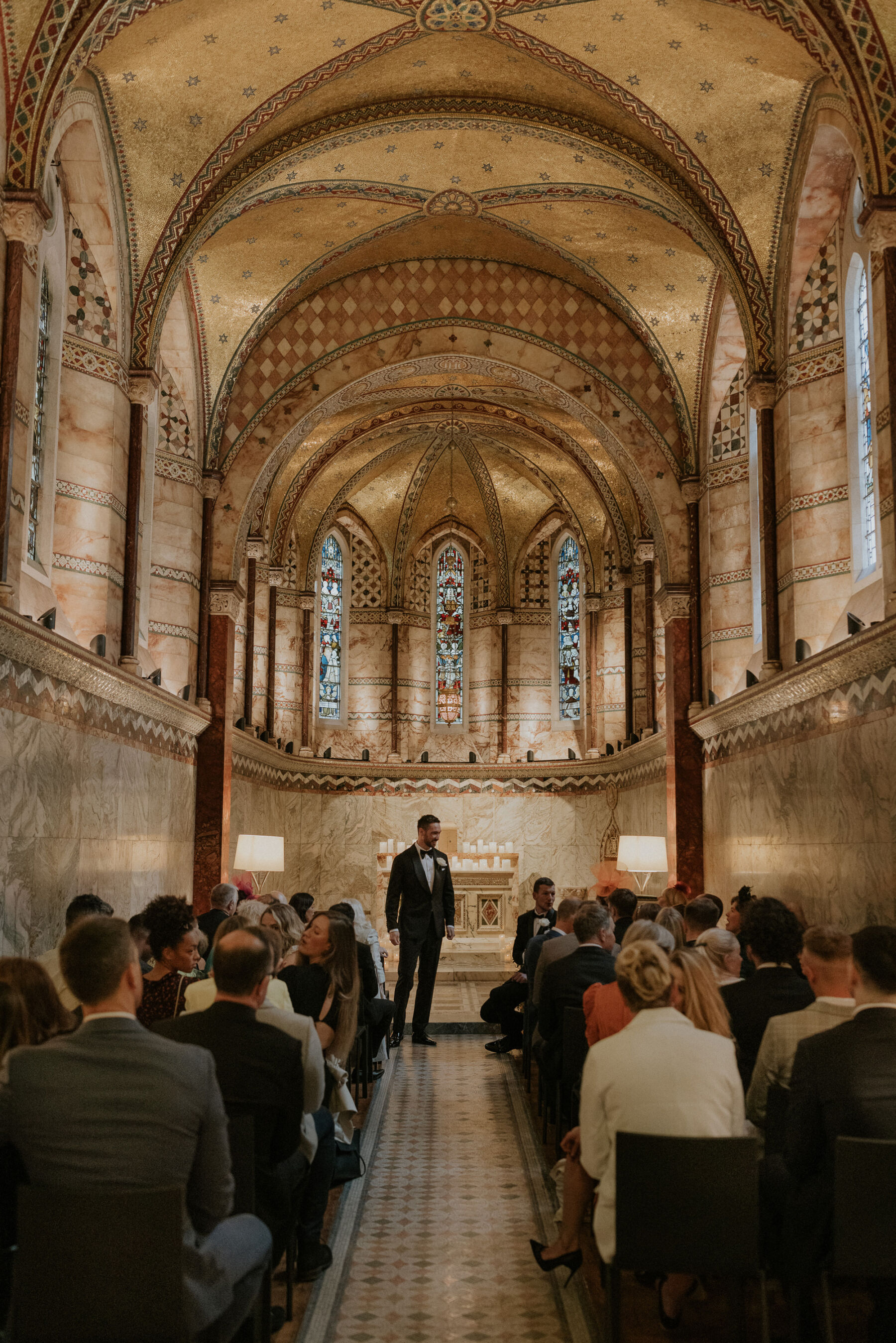 Our civil ceremony was held at Fitzrovia Chapel. It was the first venue we viewed, and we both fell in love with it. It is a really intimate venue, and already beautiful inside which meant there was little need for a lot of floristry. We opted for some foliage lining the ceremony area and candle light lanterns which gave the chapel a really beautiful glow.
Instead of having wedding readings, for our civil ceremony my friend Jake who has the most stunning voice sang our aisle song 'Your song' to an acoustic backing. I am so happy he was able to do it – it was perfect.
We had a small drinks reception at Fitzrovia Chapel, followed by drinks at Fare in their outdoor courtyard before a sit down wedding breakfast. I couldn't recommend the suppliers mentioned above enough – all their in house teams were incredible to work with and made the process of planning two weddings much easier!
We held a drinks reception at the chapel before taking our guests on a London bus to Clerkenwell where we had further drinks and our wedding 'breakfast' at Fare (our favourite restaurant in London) which serves seasonal Italian food and independent wines.
Fare is already beautiful in an understated way, like a little slice of Tuscan hidden in the City.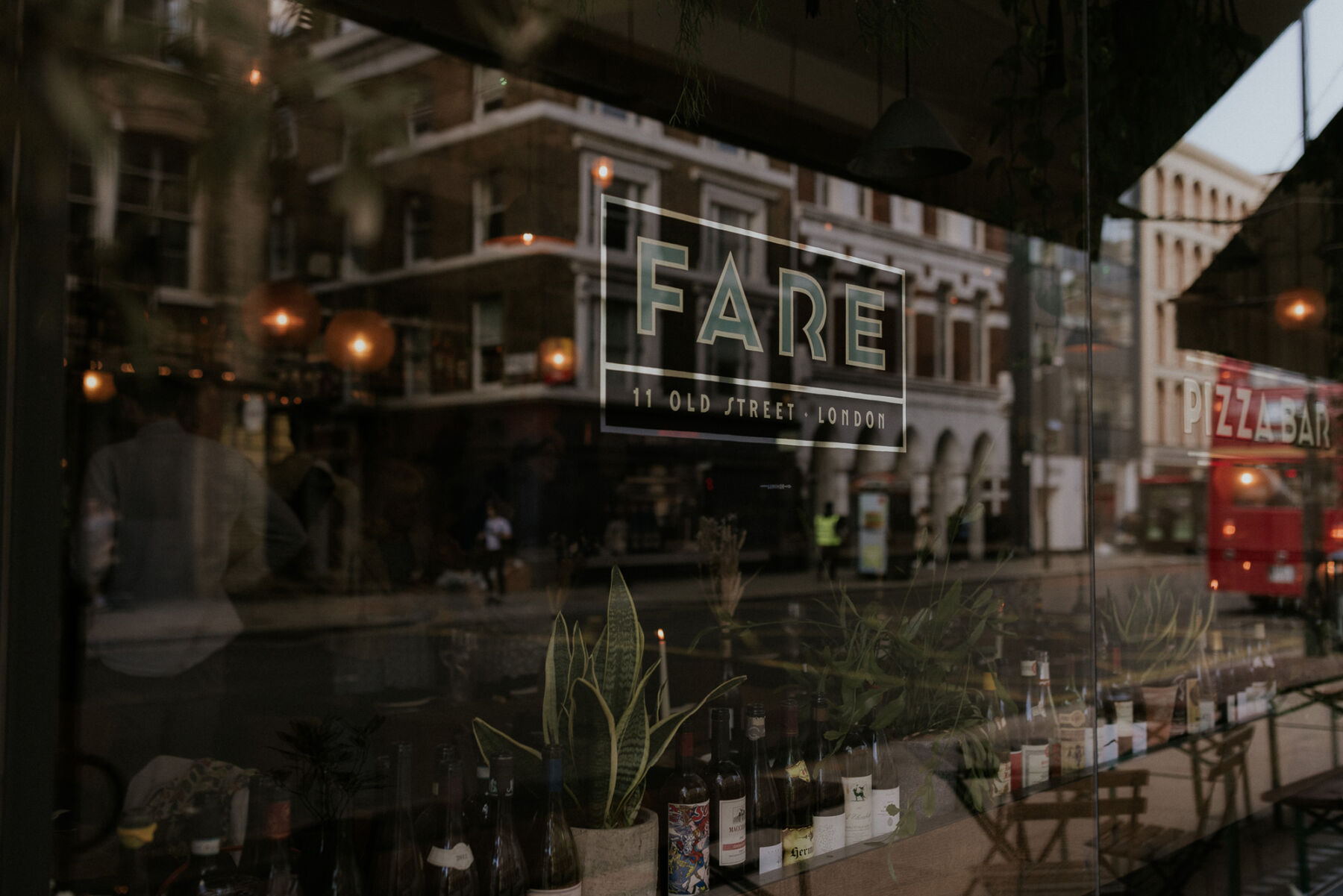 Our beautiful wedding cake was made by Greg's mum including the brownies we served alongside drinks at the end of our civil ceremony.
I bulk bought black serviettes online and knotted (90!) napkins for our civil ceremony.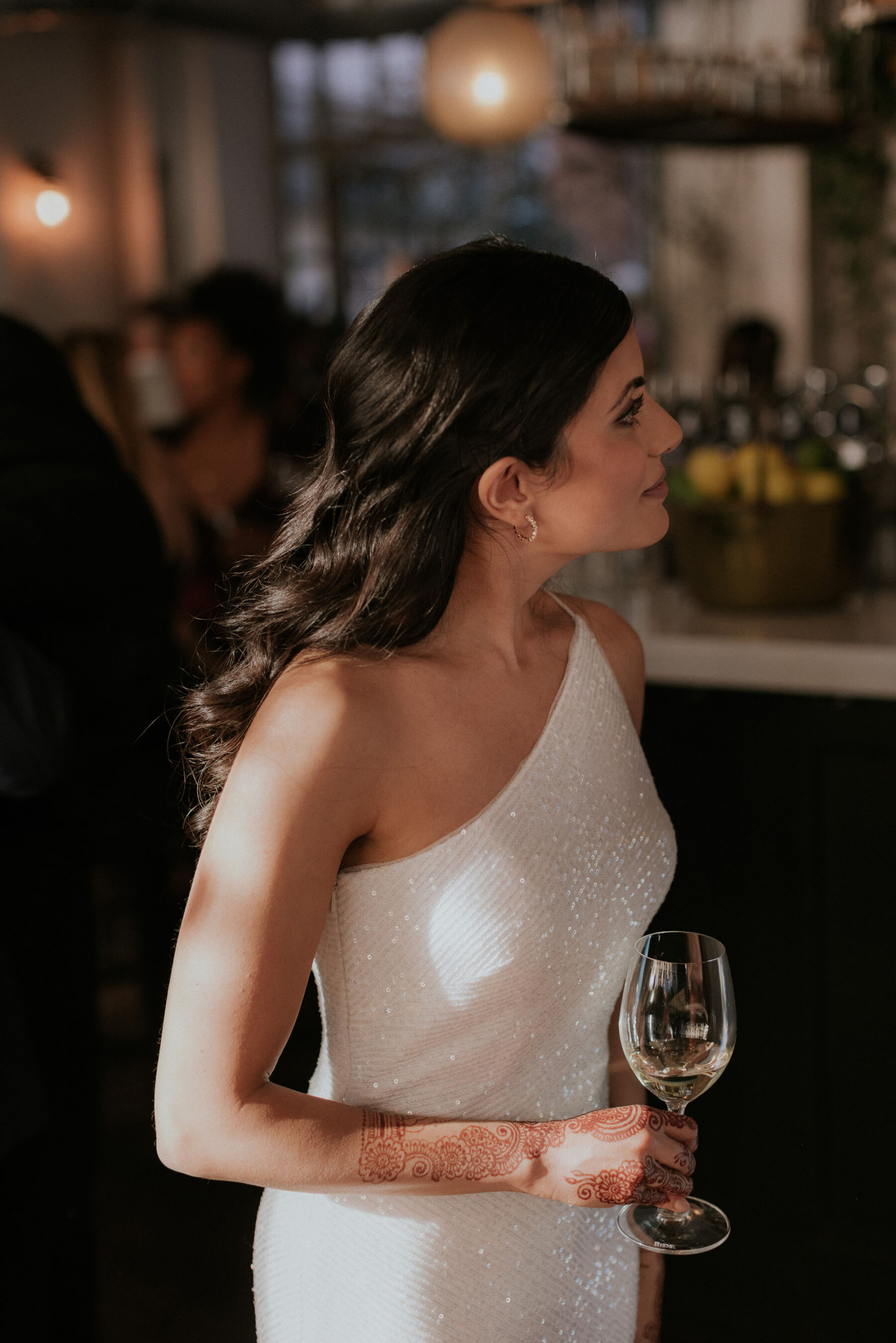 We bought luggage tags and numbered them to hang around wine bottle floral arrangements for the tables. We bought wine corks and made name place holders out of them.
Greg's mum made brownies for our civil wedding to have as favours with after dinner cocktails. We bought gift pouches, and filled them with pink and gold chocolate for our Indian wedding to match the colours of the day.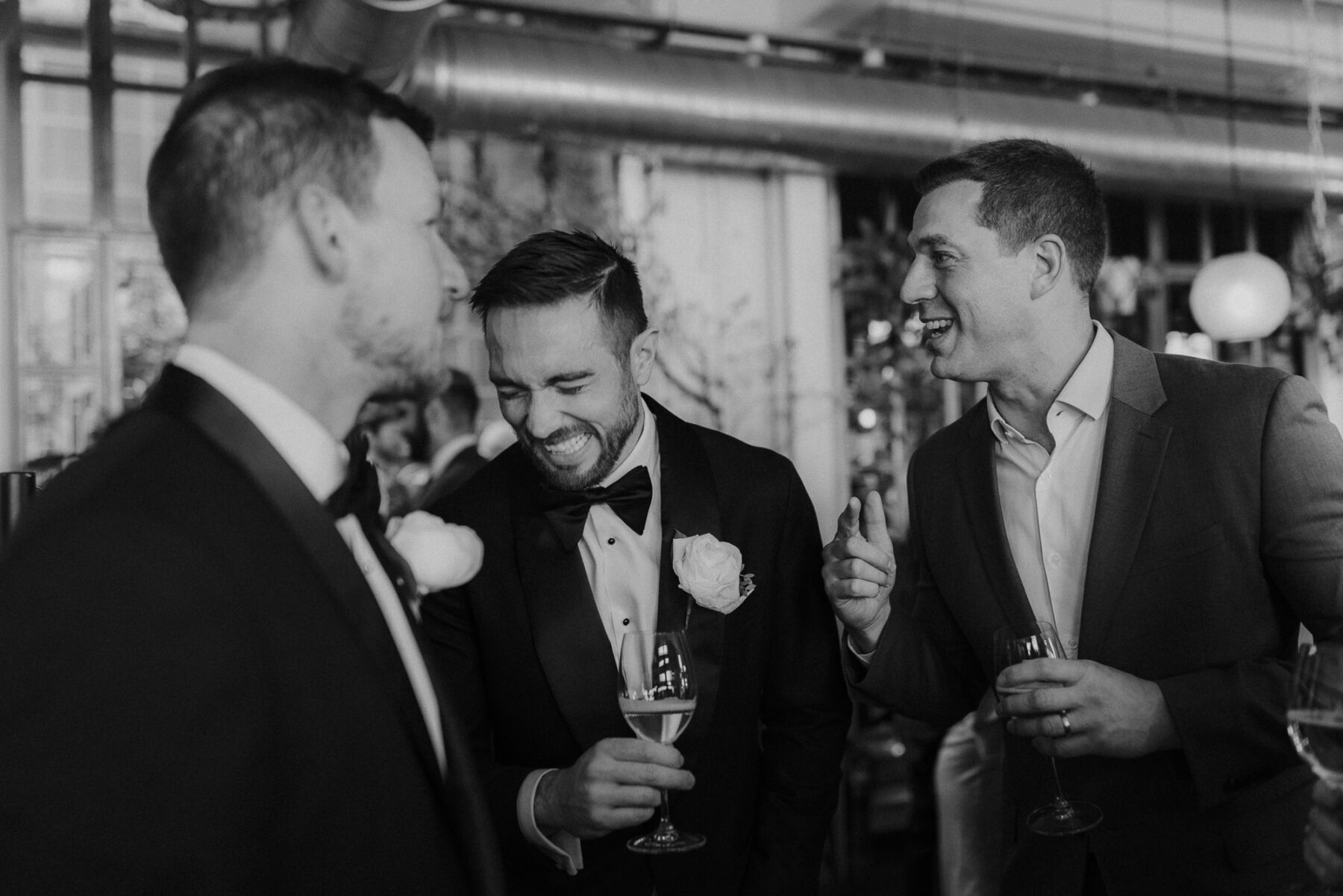 First Dance & Favourite Moments
Our first dance track was Higher Love by Whitney Housten. We both love dancing around the kitchen while we cook, and this song always brings a smile to our face.
There are so many moments, it's hard to just pick one for both days. Both ceremonies were something we won't forget, and I think just having our close family and friends to help us celebrate and seeing everyone just smiling and celebrating with us really made our day.
Both weddings were special in their own ways, but there is a part of Hindu wedding guests still comment on. It's called the 'Saptapadi' which stands for seven steps which are taken around a holy flame. Each step holds a beautiful 'vow' – different promises of commitment to the marriage both in a literal and spiritual sense.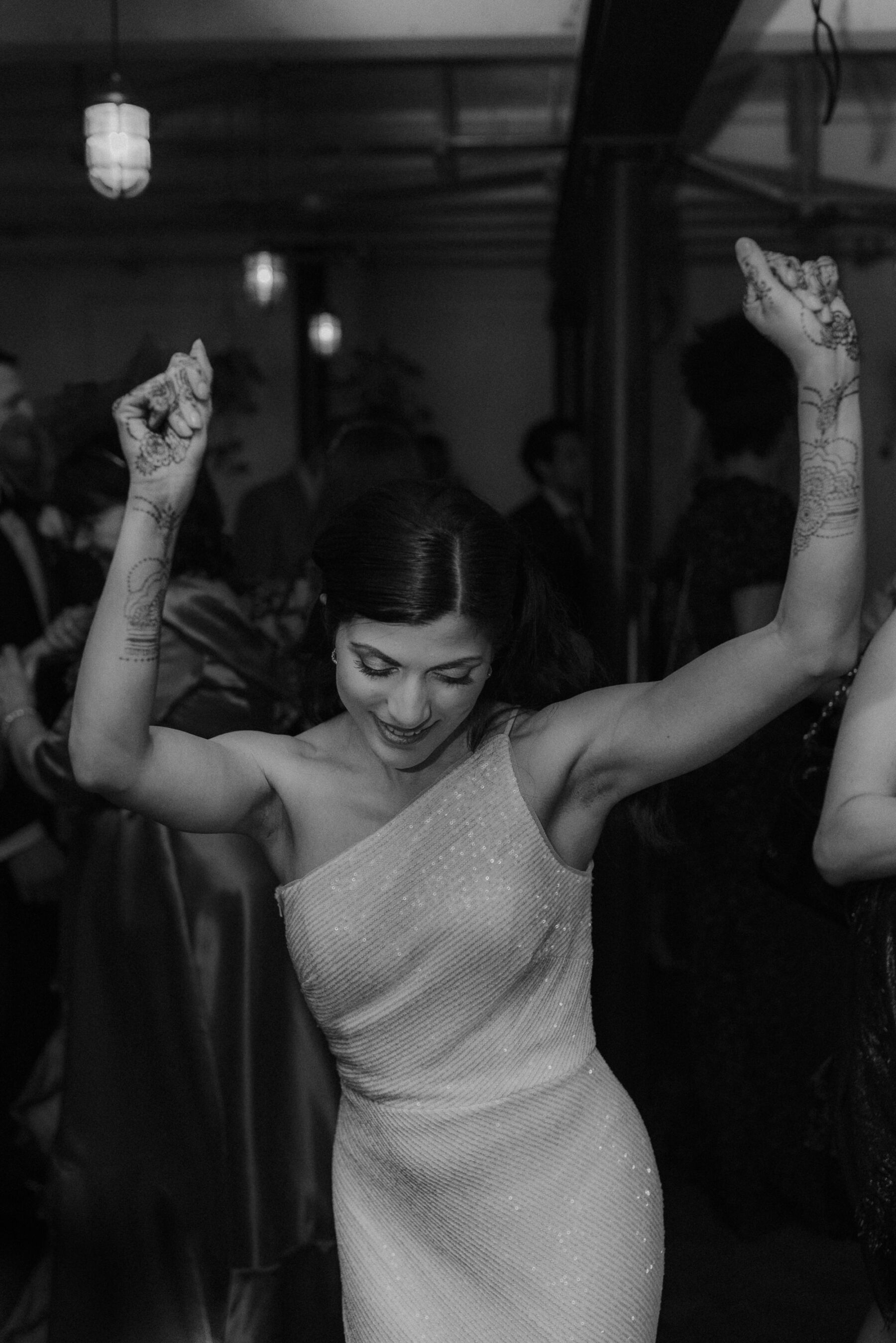 Words of Wedded Wisdom
There are so many ways you can plan a wedding. I think if we had the budget to hire a wedding planner to help throughout, then we would have. We contemplated doing a smaller wedding, but I am so happy we had our friends and families there to witness and celebrate the day.
I would say don't worry what the wedding looks like, and think about how you want it to feel. There are so many amazing wedding stories being shared, but some of these take large amounts of budget and can create an enormous amount of pressure.
Think about what is important for you. We wanted our guests to feel well looked after, with plenty of good food and drink so a larger portion of the budget went towards that, than for example my dress.
If you have a smaller budget, you can still create a really beautiful day (or day's in our case).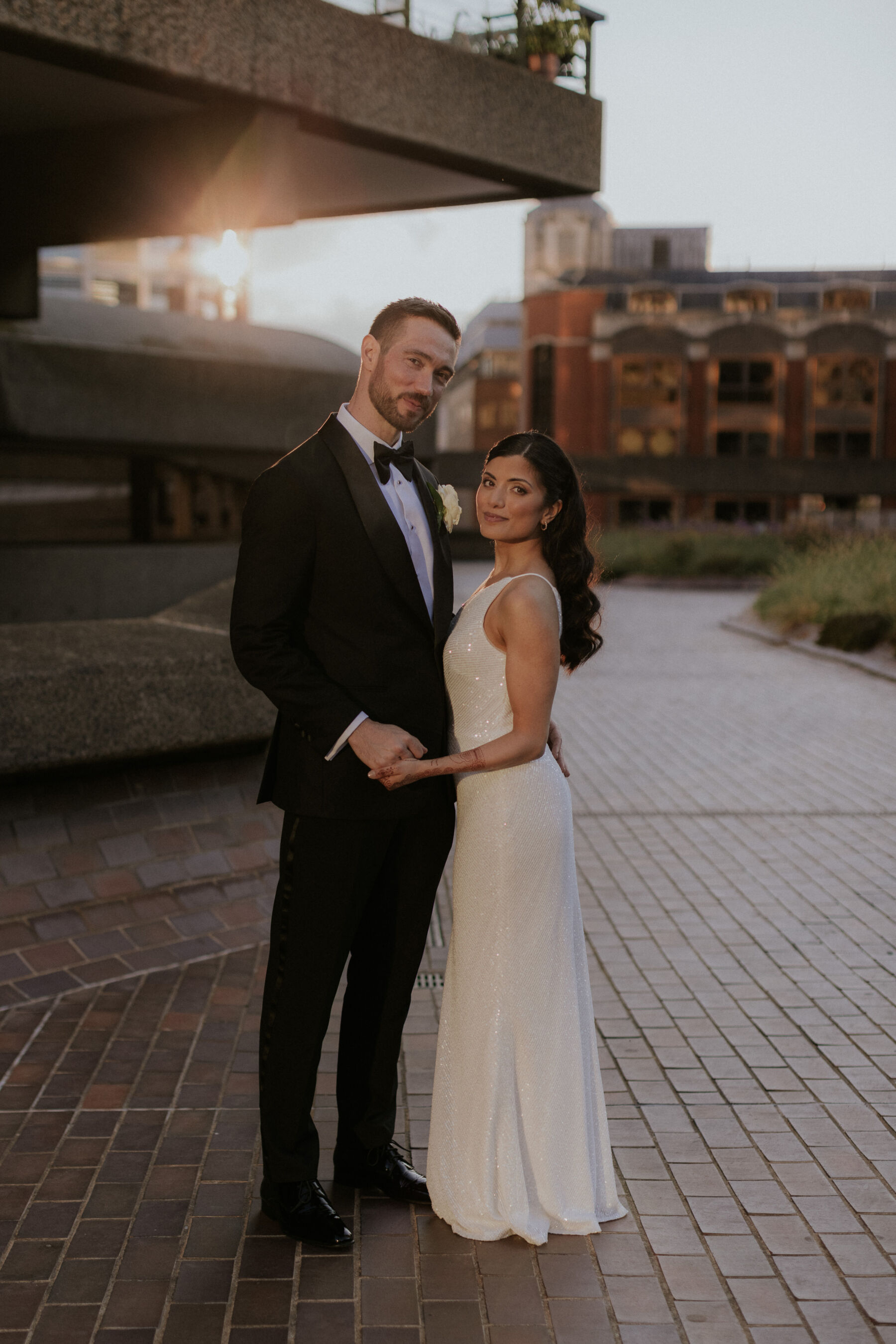 It takes a bit of research, but you can look into finding more independent venues and you can craft handmade touches for the day, both of which helped us save money and put it towards other elements like having really beautiful flowers for our Hindu ceremony, our wonderful wedding photographer and food and drink. Our total spend was about 15k for each wedding and we had 70 and 90 guests at each. Having just started a business we could not have done this without help from our families for which we are ever grateful.
If you are planning the wedding yourself, I would also recommend investing some budget for an on the day planner. Dita was wonderful and calm even with a few curveballs (our chair supplier had a car breakdown on the day of the hindu wedding!).
As much as you can try to plan every aspect of the day (especially if you are a fellow perfectionist), just accept that some things will happen at the very last minute (like getting seating plans printed as there will always be last minute changes!).
Also, spreadsheets are your friend and it's worth creating one from the start with all suppliers names and numbers listed along with an outline for the day that is ready to share when needed.
The day really does go by fast, so try not to worry and enjoy every moment you can.
Venues & Supplier Credits