It's a lovely pleasure to introduce you to Love My Dress recommended supplier, Eucalyptus Events today. Founded by the lovely Gem, Eucalyptus Events delivers wedding planning services in Gloucestershire.
As an experienced Cotswolds Wedding Planner, Gem knows a thing or two and shares a great passion for creating beautiful and memorable weddings for her clients. In this article, we dive into getting to know Gem and her business a little better and ask Gem to share some brilliant advice for couples planning a wedding.
You'll find Gem, along with many other brilliant wedding venues and businesses, in the Love My Dress Wedding Directory.
Gem, please introduce yourself and Eucalyptus Events to our readers
My name is Gemma Ashley and I'm the owner of Eucalyptus Events. I'm based in Gloucestershire and have been in the wedding industry since 2017.
Eucalyptus Events was founded at the beginning of 2020 and was born out of a love for beautiful design and exceptional service. I specialise in creating timeless, elegant and luxurious English country weddings. Each wedding designed by Eucalyptus Events is bespoke to each individual couple.
How did you become a Cotswolds Wedding Planner and what do you love most about your job?
Following a successful 10-year career in financial services marketing I made the move into weddings in the search for a more rewarding and fulfilling career. I started out in event catering, moving to working in venues and finally, onto my own business. This was a natural progression as I'd always known I would run my own business.
I love getting to know my couples, many of whom become friends. I truly believe that it's important to inject the couple's personality into their day making it unique to them.
Whilst I enjoy the planning in the lead up to the day, nothing beats seeing my couple's reaction when they see their vision come to fruition and their guests enjoying the day – it's incredibly rewarding. There's also something really special about being witness to some of life's most cherished and intimate moments, it's a real honour to be part of this.
What areas do you cover?
I'm based in the heart of the Cotswolds so naturally have an affinity with weddings held within this area of outstanding natural beauty. I also cover the wider South West and UK-wide.
Can you walk us through your process for planning a wedding?
My approach to wedding planning is very much a collaborative one. It can be a common misconception that wedding planners can take over – as any planner worth their salt will testify, this really isn't the case! I'm here to give you back time, provide guidance and save you money all through my experience and by utilising the contacts I have in the industry.
On initial enquiry couples receive further information on the service I offer and investment to make sure it fits their expectations and budget. We'll then arrange a call to chat further which gives me the opportunity to find out more about them as a couple along with their ideas and vision for their special day. It's also a great opportunity for both me and the couple to get a feel for if we'd work well together.
Once the couple have booked we have an in-depth meeting to further explore their personal tastes and preferences, inspiration and how they picture their wedding day. If they've already started a Pinterest board then we'll go through this too.
My couples all have access to their personal planning documents so they can see how budgets and timelines are tracking. I also send planning status updates along with scheduling regular catch ups. Often my couples are very busy with demanding jobs so I'm happy to work around their schedules and tailor communication methods to them – if this means evening meetings or What'sApp updates that's fine! I really want my couples to enjoy the planning process without any stress.
How do you work with the couple to understand and incorporate their visions and tastes into their wedding day?
We'll always begin with an initial meeting (ideally face to face but Zoom can be more convenient for my busy couples) to really get into the nitty gritty of them as a couple, get to know more about their personalities, their tastes, preferences and where they draw inspiration from etc. Any meetings we have aren't just about the planning.
We'll often spend time just chatting about what they have been up to, where they've been to dinner or travelled to – much like you would with a friend – which really helps me to get to know them and inspire unique and sentimental ideas. Then I use this information when we do discuss the wedding to help inform the design of the day.
Can you share an example of a unique or particularly memorable wedding you have planned?
Every wedding I work on is special to me in one way or another. However, one that particularly comes to mind was one of my wonderful couples in 2021. The bride's father had been diagnosed with a terminal illness which meant the ceremony was rearranged in a matter of days and brought forward by two months.
He was already incredibly ill by this point and it was such a beautiful and touching moment to see him be able to walk his daughter down the aisle in front of their closest friends and family. Sadly, he passed away only a few weeks later.
The big wedding celebration went ahead a few months later which was an incredibly happy but emotional day. It was a real honour to be part of this wedding and I'm still in touch with the couple to this day – most recently planning a surprise party for her 30th birthday.
Do wedding trends matter in your job and if so, how do you stay up to date with the latest trends?
Wedding trends naturally have some influence, however, I feel it's more important that any wedding I work on reflects the couple, their personalities and tastes – this doesn't necessarily mean it's completely reflective of current trends and that's totally ok!
That said, Instagram and Pinterest are excellent for keeping up to date with trends, and looking at what is emerging in other countries, particularly Australia and the U.S., which are often the precursor to trends we see here in the UK. I love seeing what others are doing! Looking outside the wedding industry too, at interiors, fashion and food are all great areas to draw inspiration from.
Can you discuss your approach to managing logistics and ensuring a smooth wedding day for the couple and their guests?
Communication really is key when it comes to managing logistics. I will regularly be in touch with each supplier ensuring that they are kept up to date with plans for the day and any alterations. In some instances, it's useful to put suppliers in touch with each other where they need to work closely together on a particular element.
On the wedding day I have eyes and ears everywhere and am often thinking several steps ahead to anticipate any issues should they arise.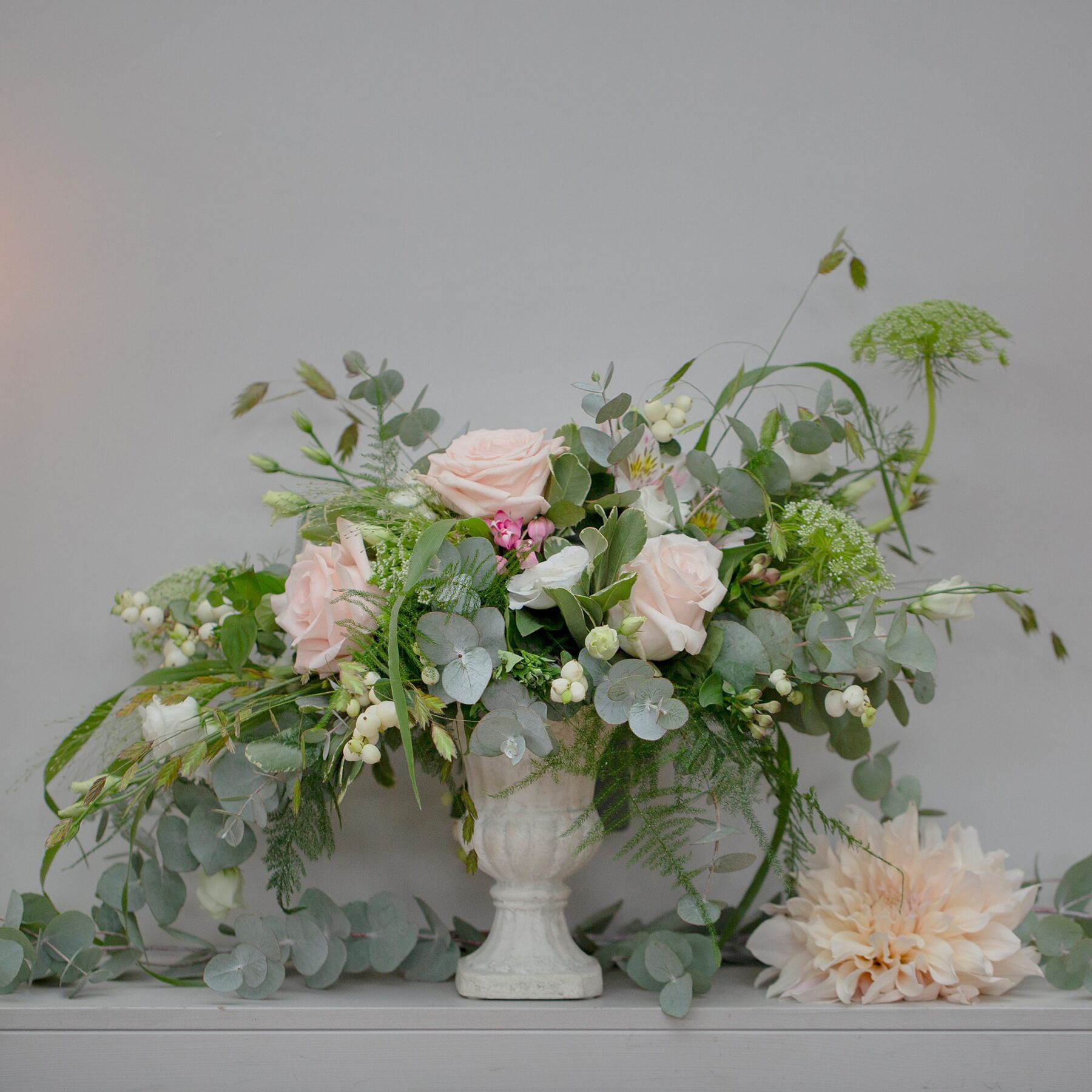 For my couples, I always make sure that they have had sight of the full timeline prior to the day – this often reassures them as they have an understanding of what to expect ahead of the day allowing them to relax and enjoy the moments on the day itself.
On the wedding day I am on hand for my couple from the outset. I pride myself on being a calm and reassuring presence, yet discreet at the same time.
How do you handle unexpected challenges or changes in plans during a wedding?
It's important to keep a cool head when unexpected challenges arise and to be able to think on your feet. My aim is that any issues are dealt with in a way that has little to no impact on the guest experience or for the couple.
Communication and a good relationship with the team of suppliers is crucial to help minimise any disruption to the day.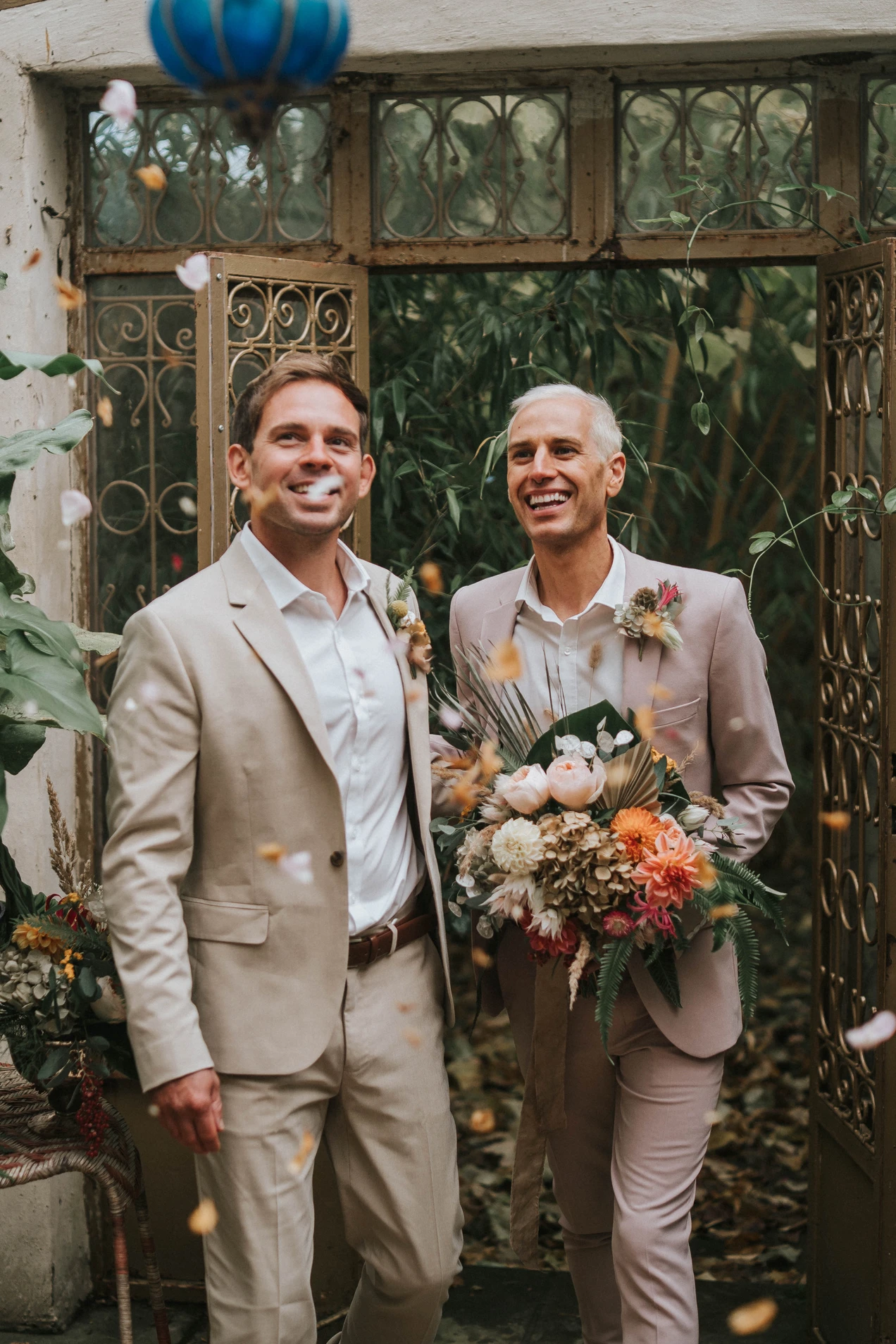 Can you talk about your experience working with local suppliers, such as photographers, florists, and caterers?
I love working with local suppliers – there's so much talent based here in the Cotswolds! Much like my approach to planning, I'm very collaborative when working with suppliers. Whilst I'm of course an advocate for my couple and their vision, I think it's important to tap into the knowledge and expertise of each individual supplier to get the best result for my couple with the aim of exceeding their expectations.
How do you incorporate the natural beauty of the areas you cover, into your wedding designs and plans?
The Cotswold countryside in particular is a huge inspiration for me. I believe that the design of a wedding should compliment and enhance the natural surroundings and architecture. Consideration is given to the guest experience, taking them on a journey throughout the venue and its spaces and looking at seasonal elements too such as what will be in flower in the grounds.
Can you share any tips for creating a stress-free wedding planning experience for couples and their families?
Weddings are a time when emotions are often heightened, not only for the couple but their family too. Approach any sensitive conversations with kindness and be mindful that the person involved is often coming from a well-intended place.
I always recommend that couples sit down together at the beginning of the planning process to have a detailed conversation around what is or isn't important to them and to agree on the budget. This really does go a long way to reduce stress or tension further down the line. If a contribution is being made by parents, it can also be helpful to set expectations in terms of what level of input this allows them on key decision making.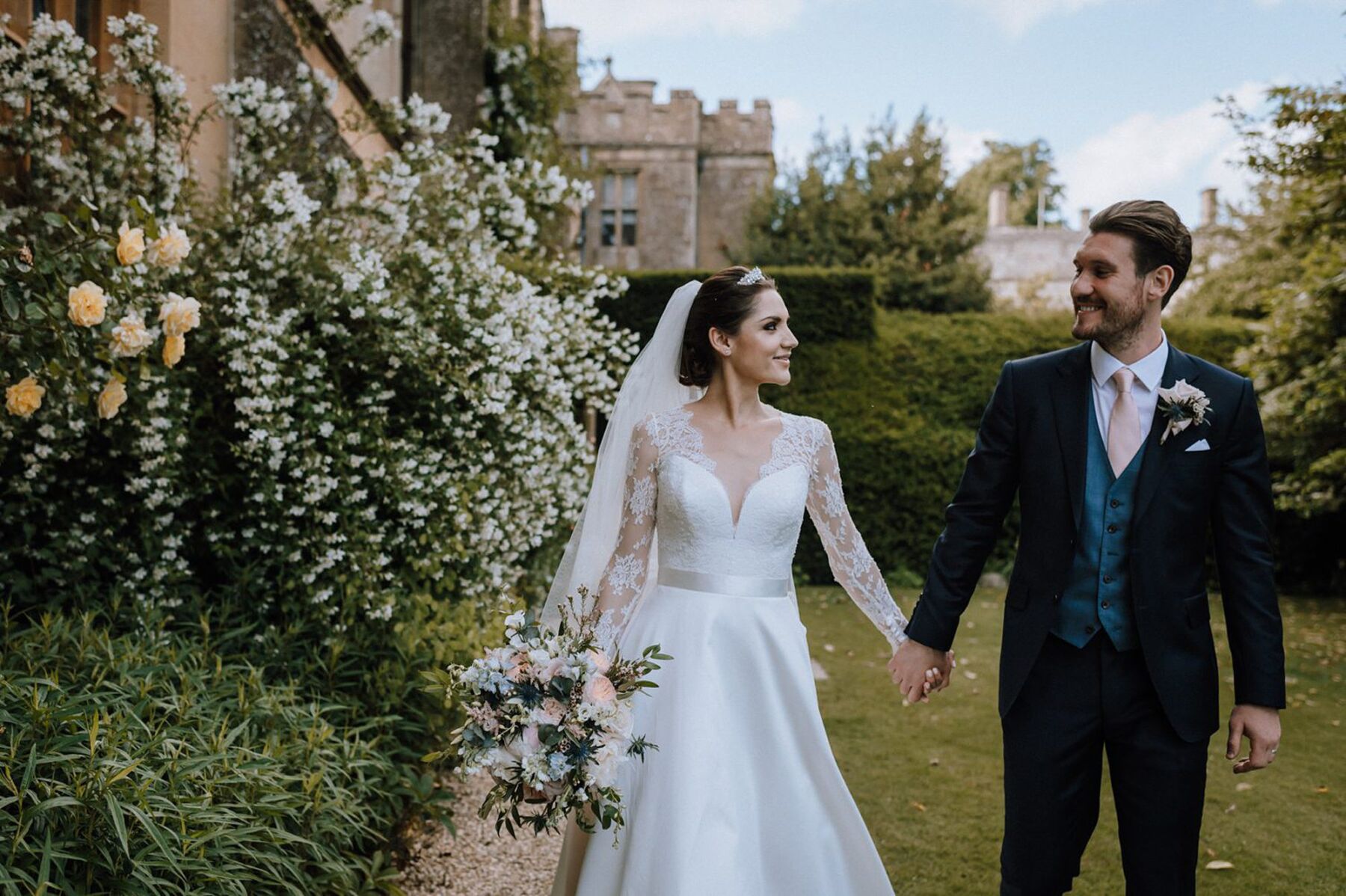 Plan in quality time together as a couple that isn't focussed on the wedding planning – it's easy for this to become all-consuming which is when the enjoyment can be lost.
Finally, for both couples and their families, being able to compromise can really help ease any tensions.
Where can readers find you and how can they connect with you?
Couples can follow my Instagram page for inspiration, advice and highlights from real weddings. I love hearing from couples and they can DM me on Instagram @eucalyptus_events, or enquire via my website for more details and to organise a call.
Visit eucalyptusevents.co.uk