Heather and Shaan's beautiful, multicultural wedding was held on 18th June 2022 at West Axnoller Farm in Beaminster, Dorset – a location chosen for it's proximity to Shaan's family farm and because it's a place that's really special to the couple.
The couple wanted their wedding day to be relaxed and fun, and an authentic reflection of who they both are. Shaan is half Indian so they both felt utilising colour in their styling was key. Sharing a love for the mediterranean aesthetic, the couple also brought tones of olive green, bold orange and terracotta into their day.
Heather wore a gown by London based design duo, Belle & Bunty and the couple appointed Love My Dress recommended, Dorset based wedding photographer, Robin Goodlad, to capture these joyful images. Enjoy!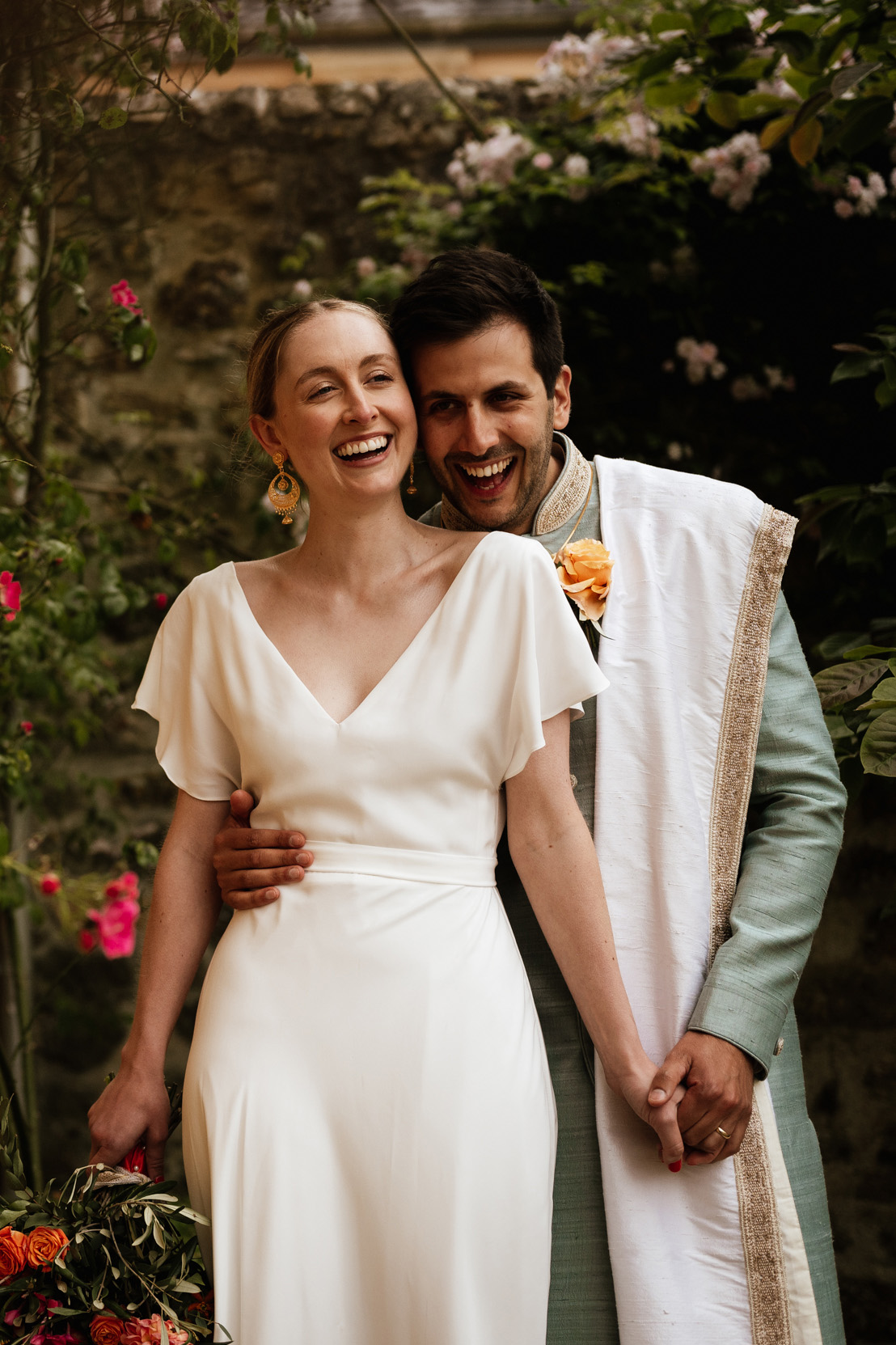 Bridal Beauty & Accessories
Comfort was key for shoes, and after quite a lot of online orders I finally found a pair which hit the brief and for £49 they were a bargain too.
My hair and makeup artist was Frances Moore, FLC Hair & make up.
The Dress
I bought my dress from Belle & Bunty, and both Alice and Hannah were so lovely and super helpful. I loved their focus on materials, I was looking for a simple dress made of good quality silk and Alice came up with the perfect idea of adapting one of their designs to fit what I was after.
I really liked that they made all their dresses in their London workshop and they were great value for the quality too.
I wanted to feel comfortable, which for me meant wearing something quite understated and with a loose enough fit to allow me to enjoy all the food we'd chosen.
I had also already decided to wear some large gold Indian earrings that I'd bought in Tooting years ago to incorporate an Indian element, so I wanted the dress to remain simple to allow them to be the main focus.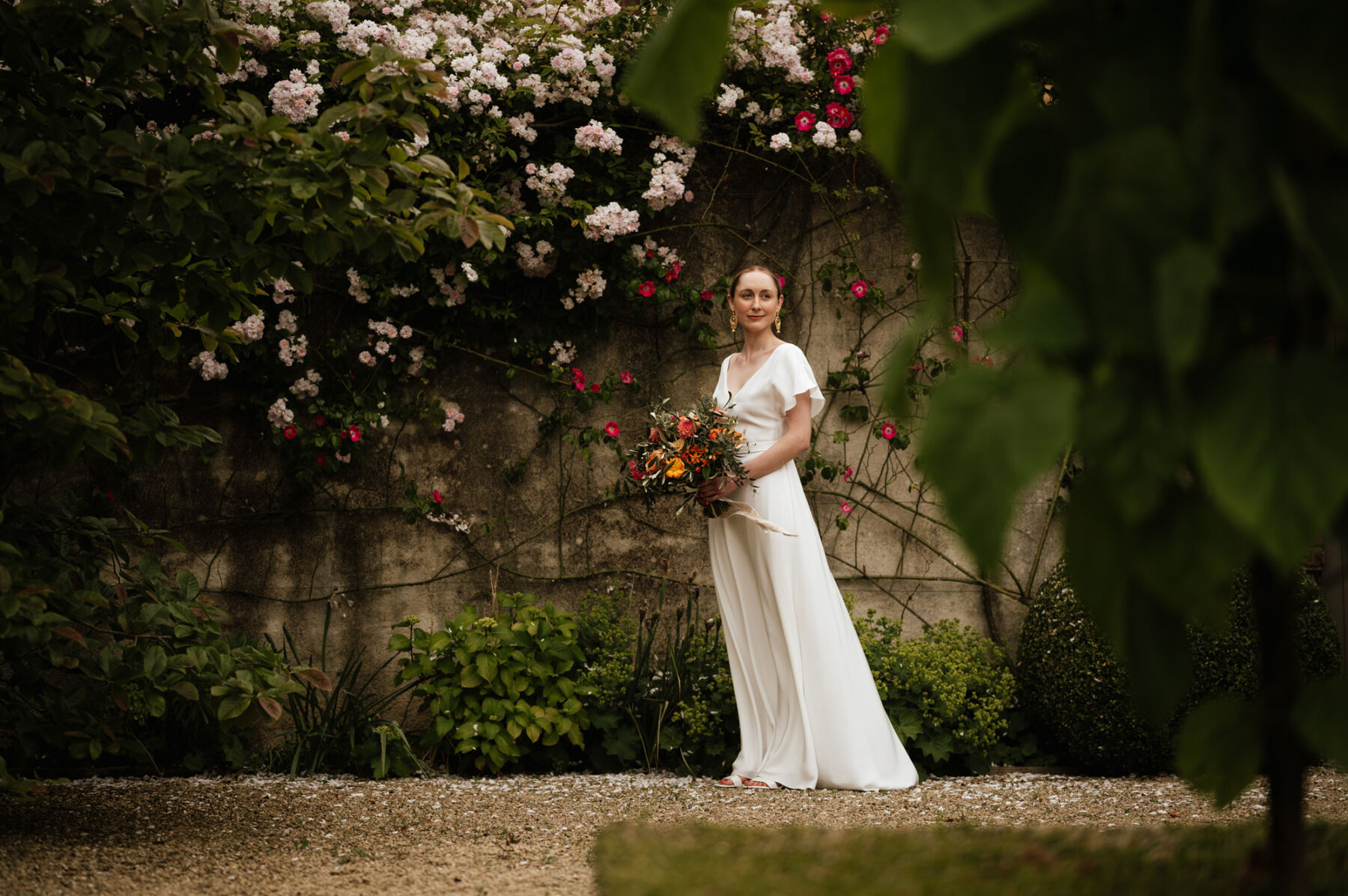 Bridesmaids
I wanted them to feel great in what they were wearing, and I thought the olive green part of our colour scheme was probably the most universally flattering, so I gave them links to a load of options on ASOS in that sort of colour and they all chose what they wanted.
For shoes and earrings they all wore` their own, then because the groomsmen were all in Indian clothing we wanted a small nod to tie the bridesmaids in too so we bought some really beautiful colourful Jhumki bracelets from Etsy.
Shaan wore a bespoke raw silk sherwani from Sonas Haute Couture in Wembley. He also wore a navy suit from Suit Supply in the evening as it was easier to dance in.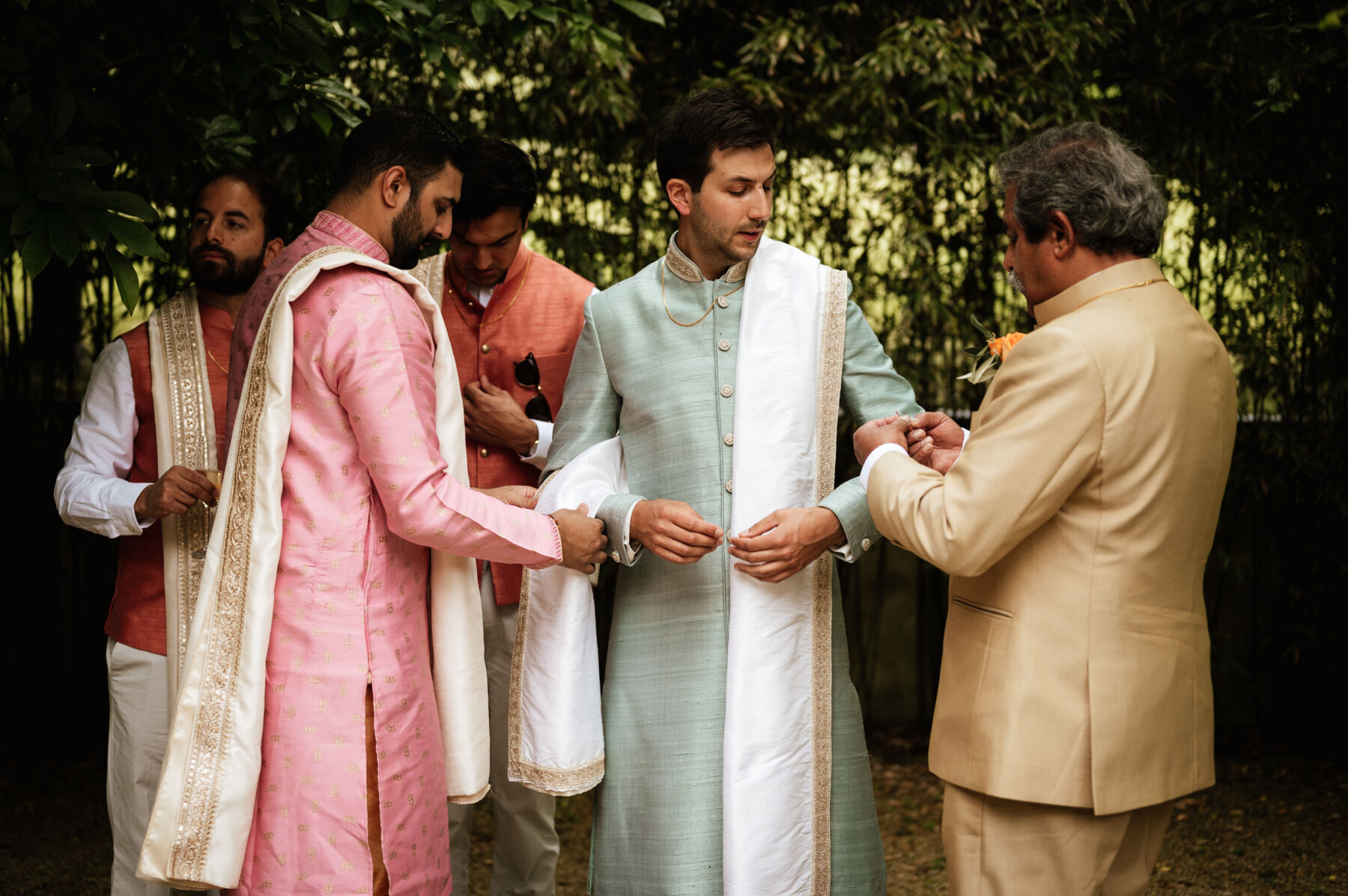 A Baarat Wedding Entrance
We didn't want to have two separate ceremonies so we wanted to incorporate some Indian elements into our Civil ceremony.
Shaan, his groomsmen and family did a baarat style entrance with a horse cart his Mum found on the farm and beautifully covered in ribbon and material she had. (This also doubled as entertainment for our guests during the reception drinks!). The Baarat really set the scene for the day, full of energy and celebration.
The Ceremony
Married Beneath a Mandap
We got married under the mandap, and also exchanged traditional flower garlands at the beginning of the ceremony which represents acceptance of one another.
We really struggled to find readings we liked, so we ended up using an extract from the song 'Home' and we ended up writing a slightly ridiculous poem about food pairings that nobody noticed we'd made up!
My wedding ring was actually something I'd won in a raffle years ago, and Shaan left the ring purchase rather late so popped out to the shops a couple of weeks before the wedding to see what was available immediately! Funnily enough both rings ended up being from Tiffany though.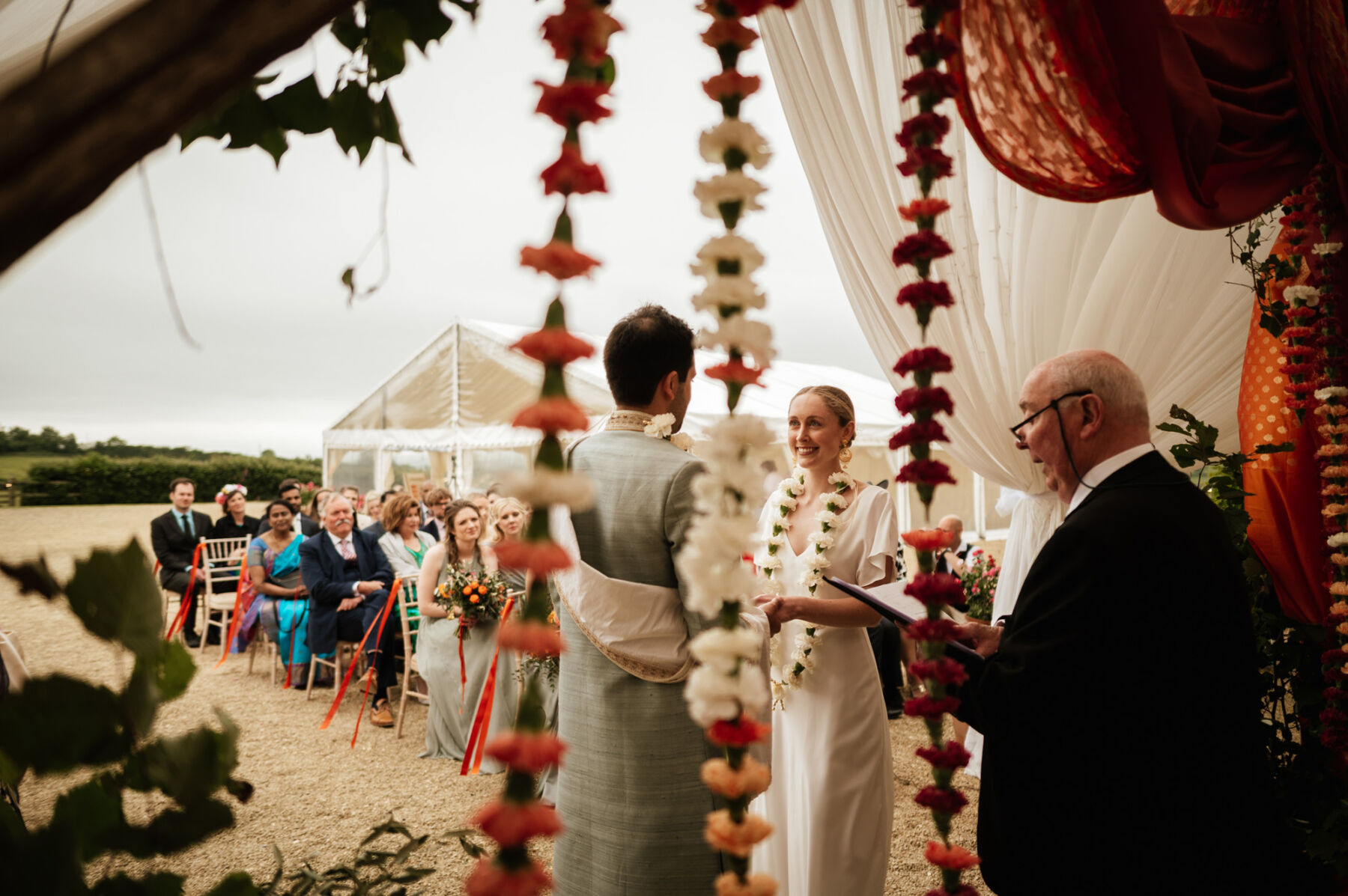 Photography
Our photographer was Robin Goodlad. We would wholeheartedly recommend Robin! We chose him because we loved his artistic style and how he incorporated the beautiful venue into the photos in such a creative manner.
He also balanced the mix of natural and posed shots perfectly, and because he is so experienced we felt safe knowing he'd capture our story.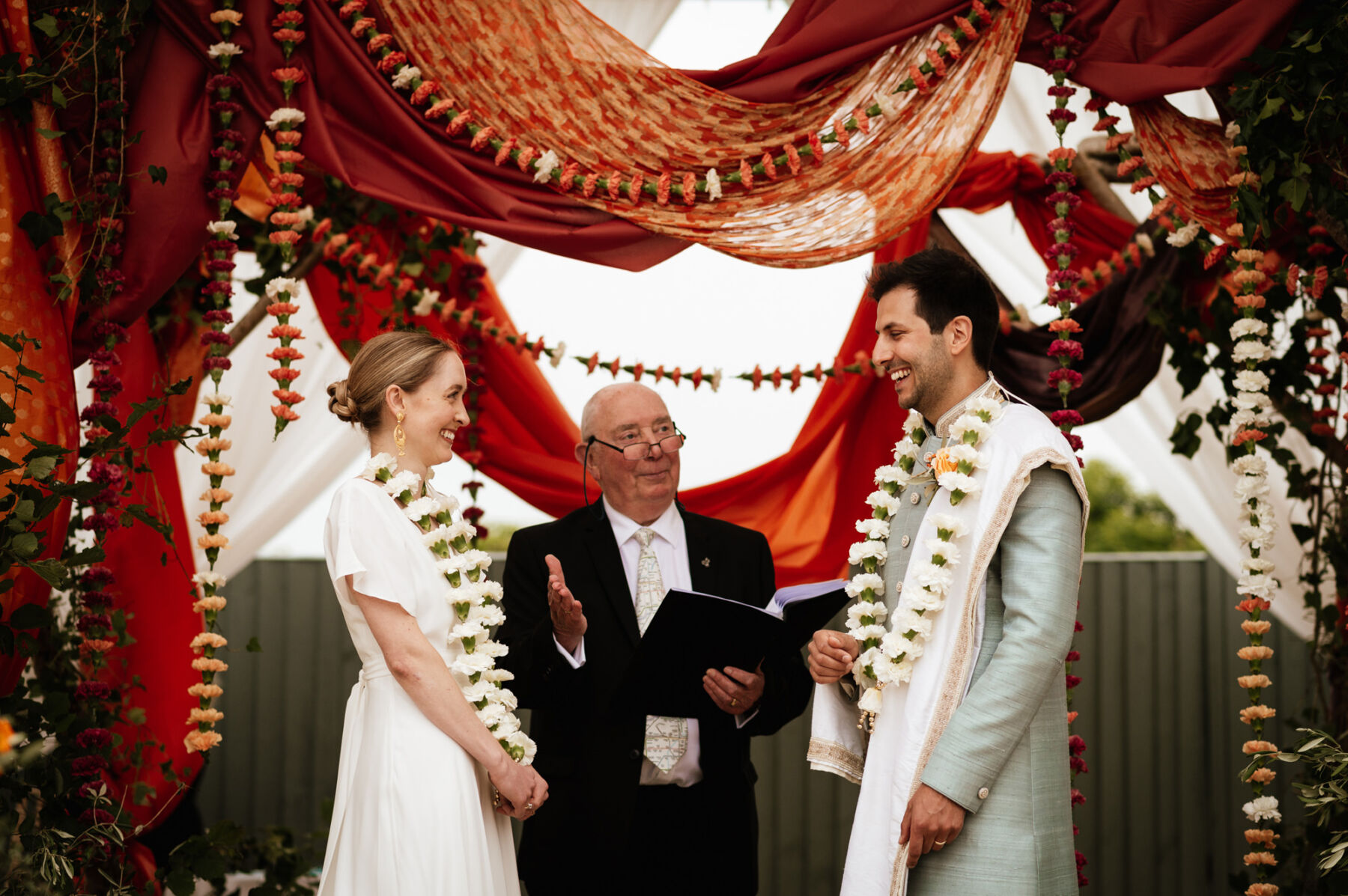 Robin was really easy to get along with, and on the day had to contend with some tricky weather conditions but remained unphased.
When we got the photos through they exceeded our expectations and so many people have commented on how great they are!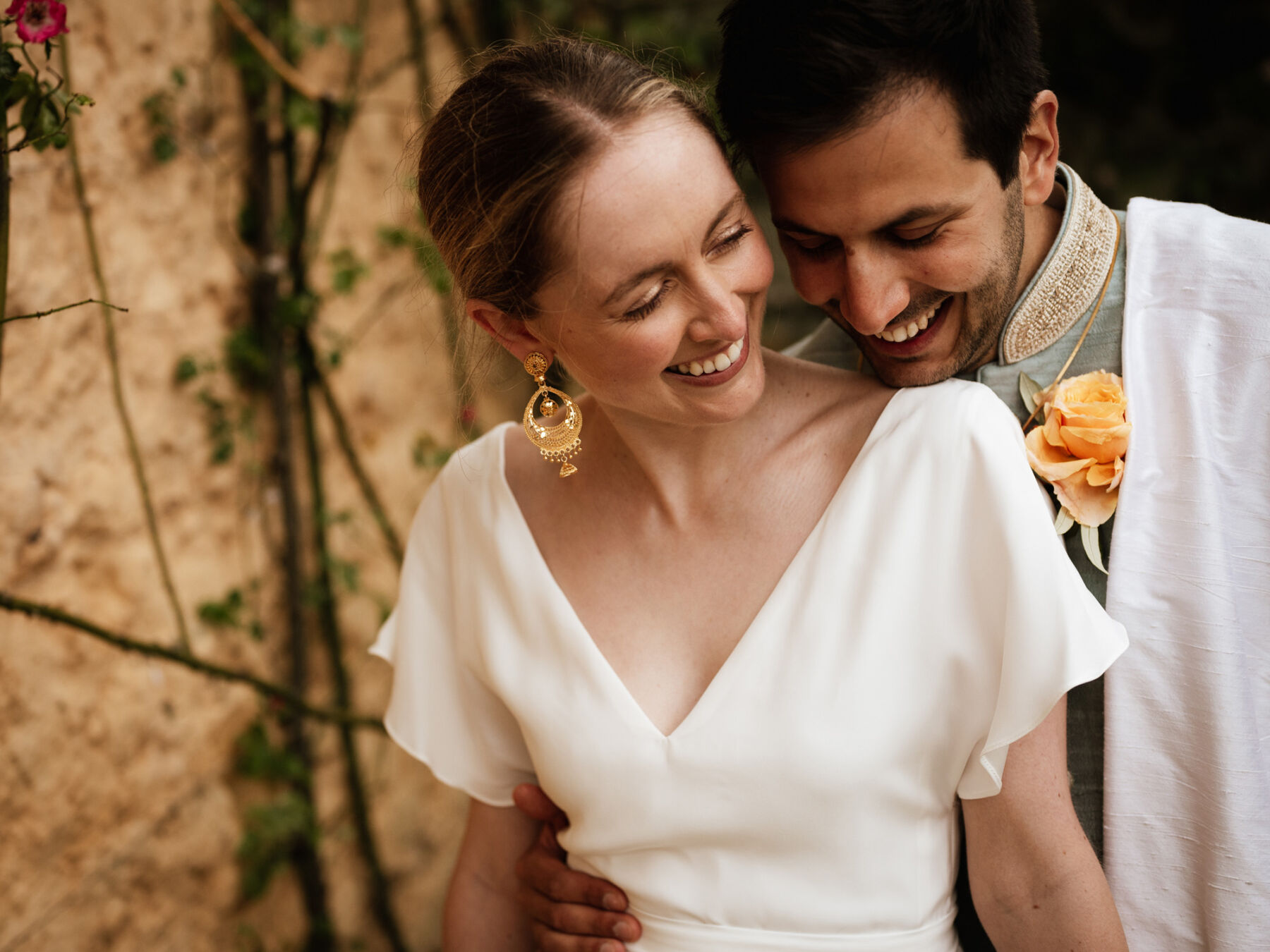 How They Met
We met fourteen years ago at Cardiff University. We lived in the same halls but first started chatting in a local chippie over some cheesy chips!
Shaan hadn't decided when or where we was going to 'pop the question', but when we unexpectedly ended up spending Christmas together due to the COVID pandemic ruining our other plans, it gave him a convenient opportunity!
I'd asked for a specific necklace for Christmas which I know had arrived and was under our tree, so I was completely surprised when I opened it and the necklace had been swapped out for an engagement ring! Luckily I still got the necklace too.
We were engaged for eighteen months. We knew we wanted a wedding in June as we love the long days, but six months was way too soon so we opted for the year after.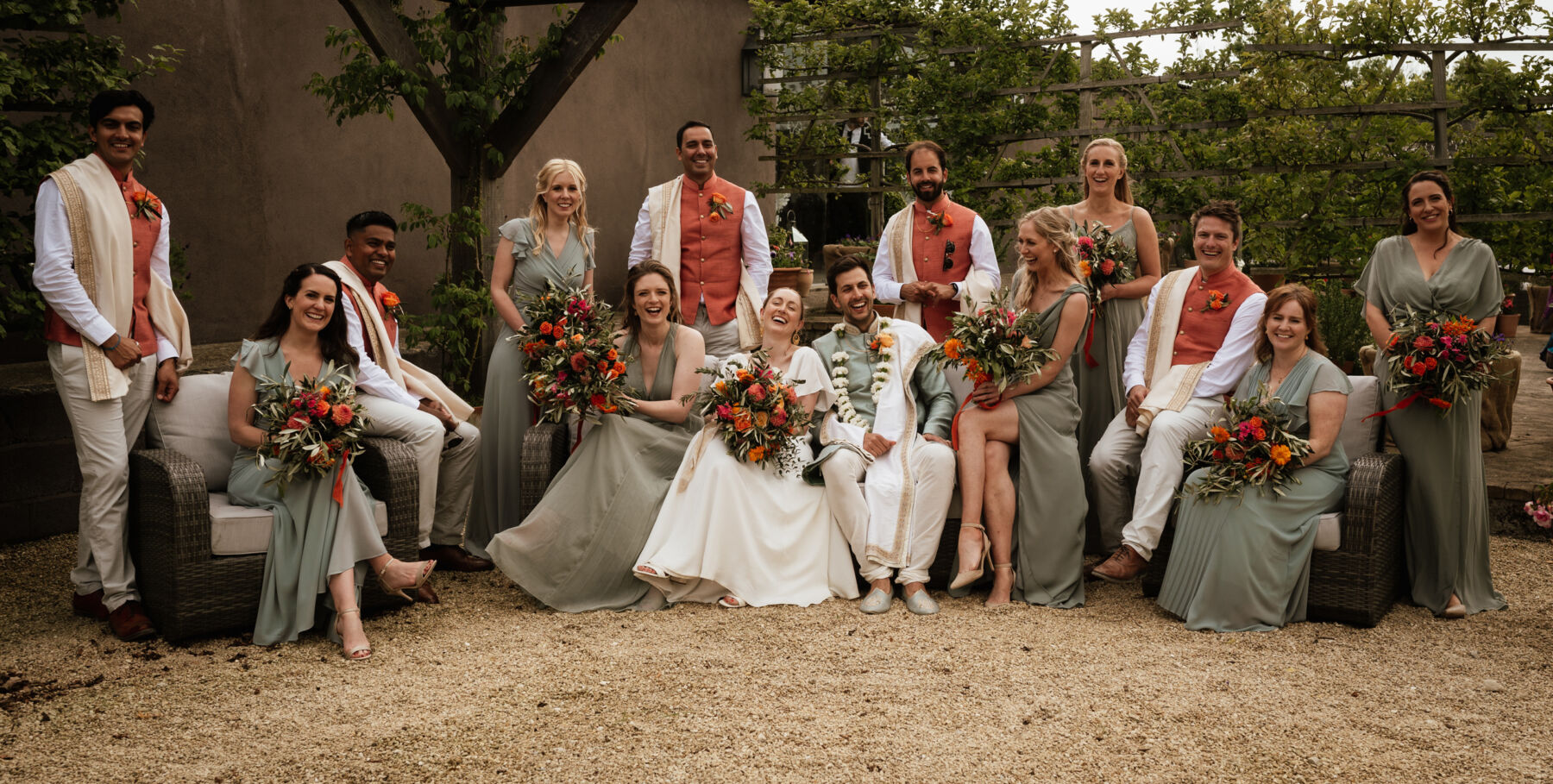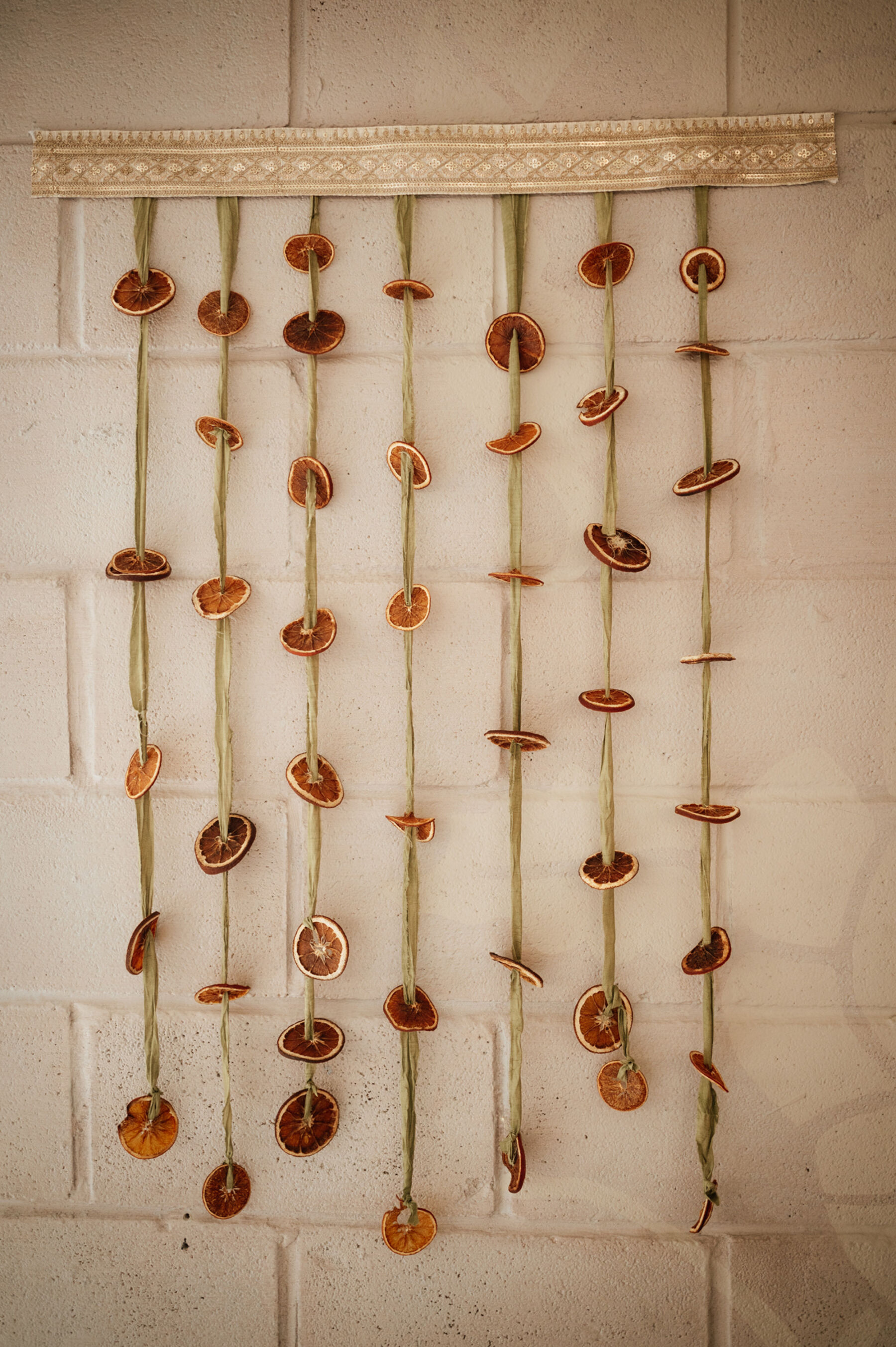 Reception
---
The catering was supplied by the venue. Our chef Gordie was fantastic. We wanted a sharing style platter which was very much our style, and went for Mediterranean flavours – slow barbecued Persian spiced lamb shoulder with some great fresh sides, plus Indian sweets for dessert. Gordie did a great job getting the right balance and the food was delicious.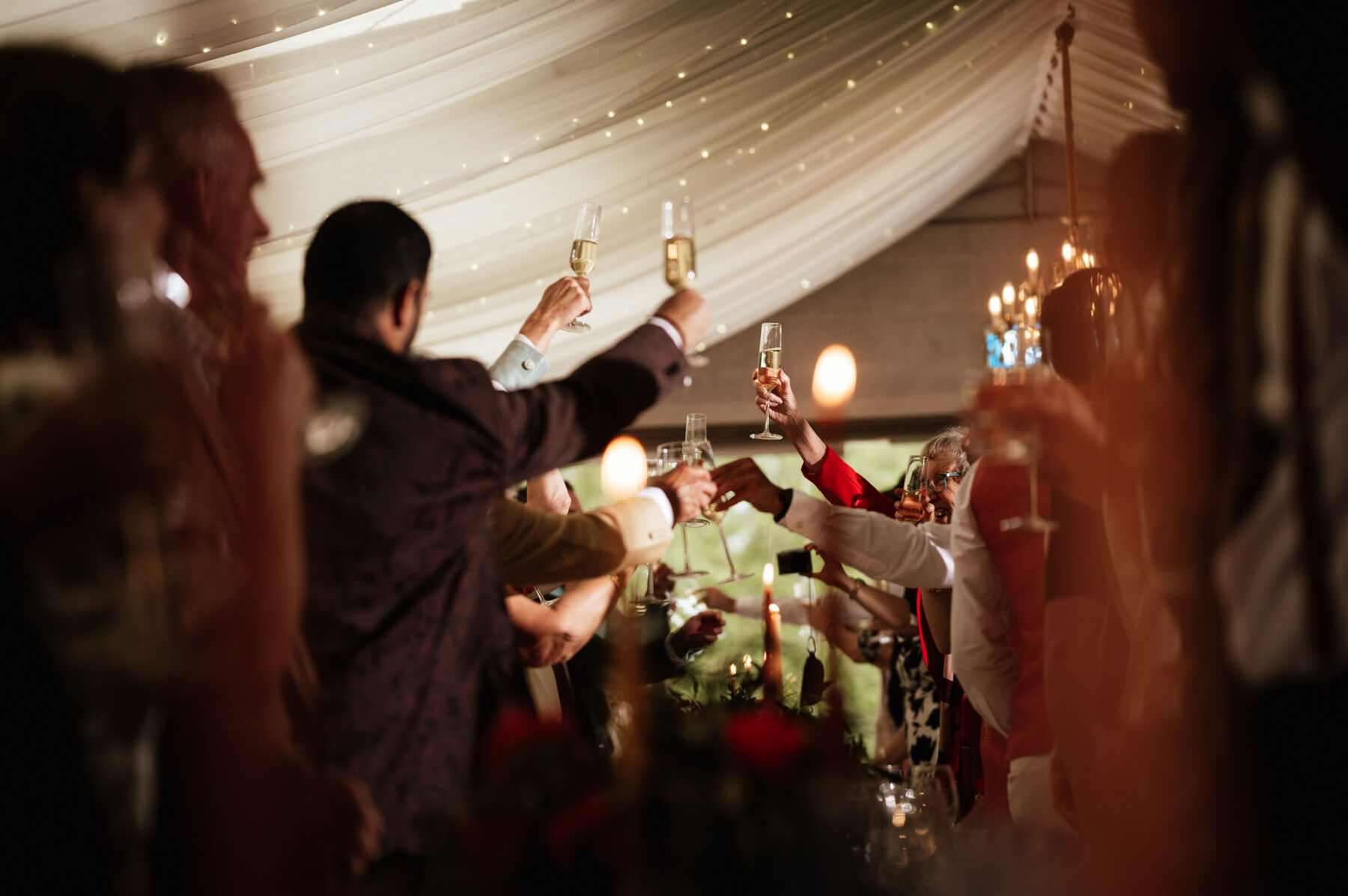 My friend Yaz is an artist and created a fun illustration for us that we used on our invites to make it more personal. The rest of the stationery was a very last minute DIY job!
Our cheese tower was from The West Country Cheese Co. Neither of us have a particular sweet tooth but we both love cheese so we went for a cheese stack. Heather's Mum is also into pottery and made us an adorable cake topper for it.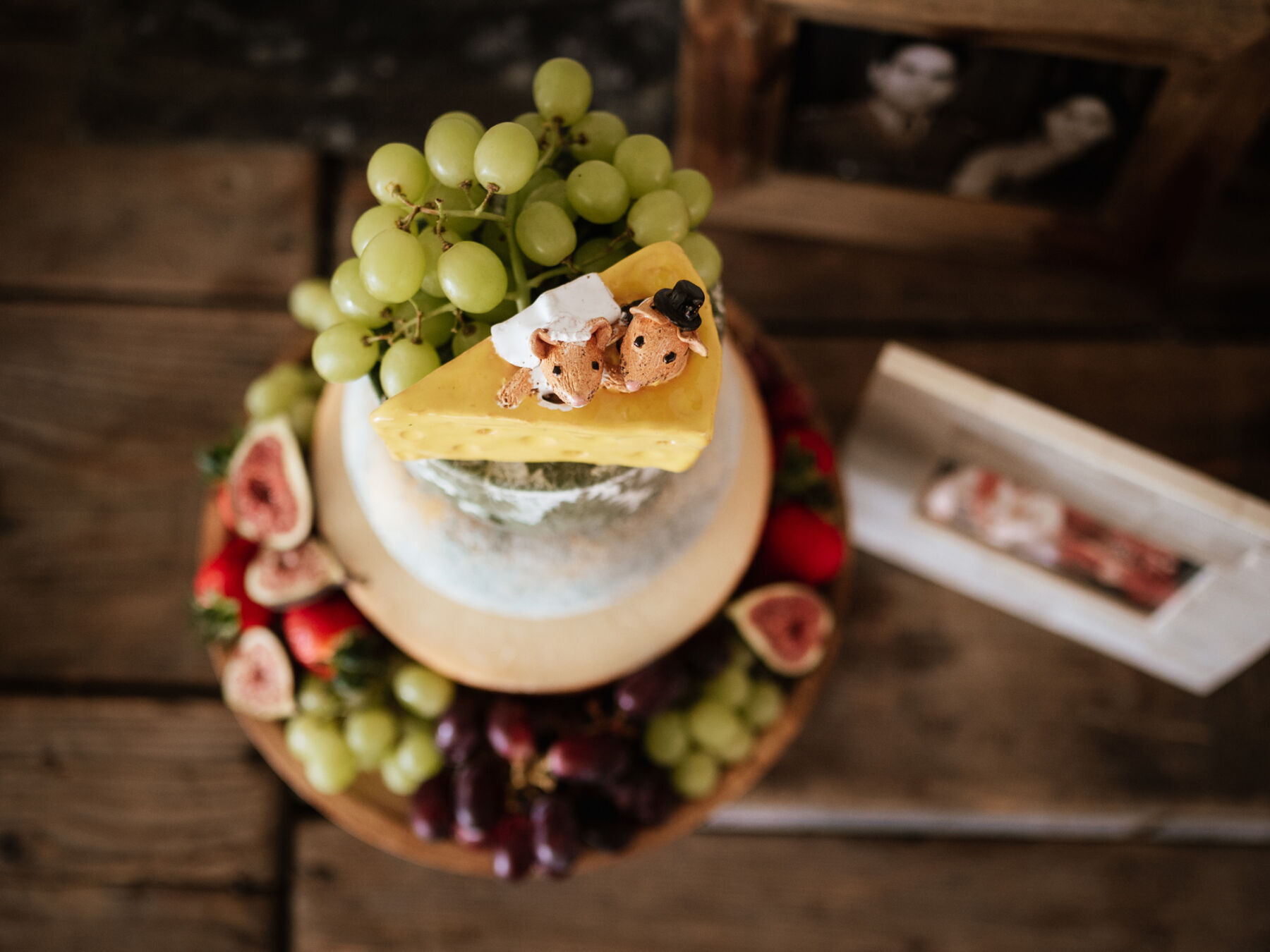 Our florist was Stephanie Jevons. We wanted the flowers to bring through the bright colours and relaxed vibe of the day, and Stephanie did such a great job.
We had a mandap for the ceremony that Shaan and his brother made using timber from the local wood, so Stephanie made 72 ft of garlands to decorate it and we were blown away by how great it looked!
To make the most of our budget we also re-used the bouquets as the table flowers and they worked perfectly.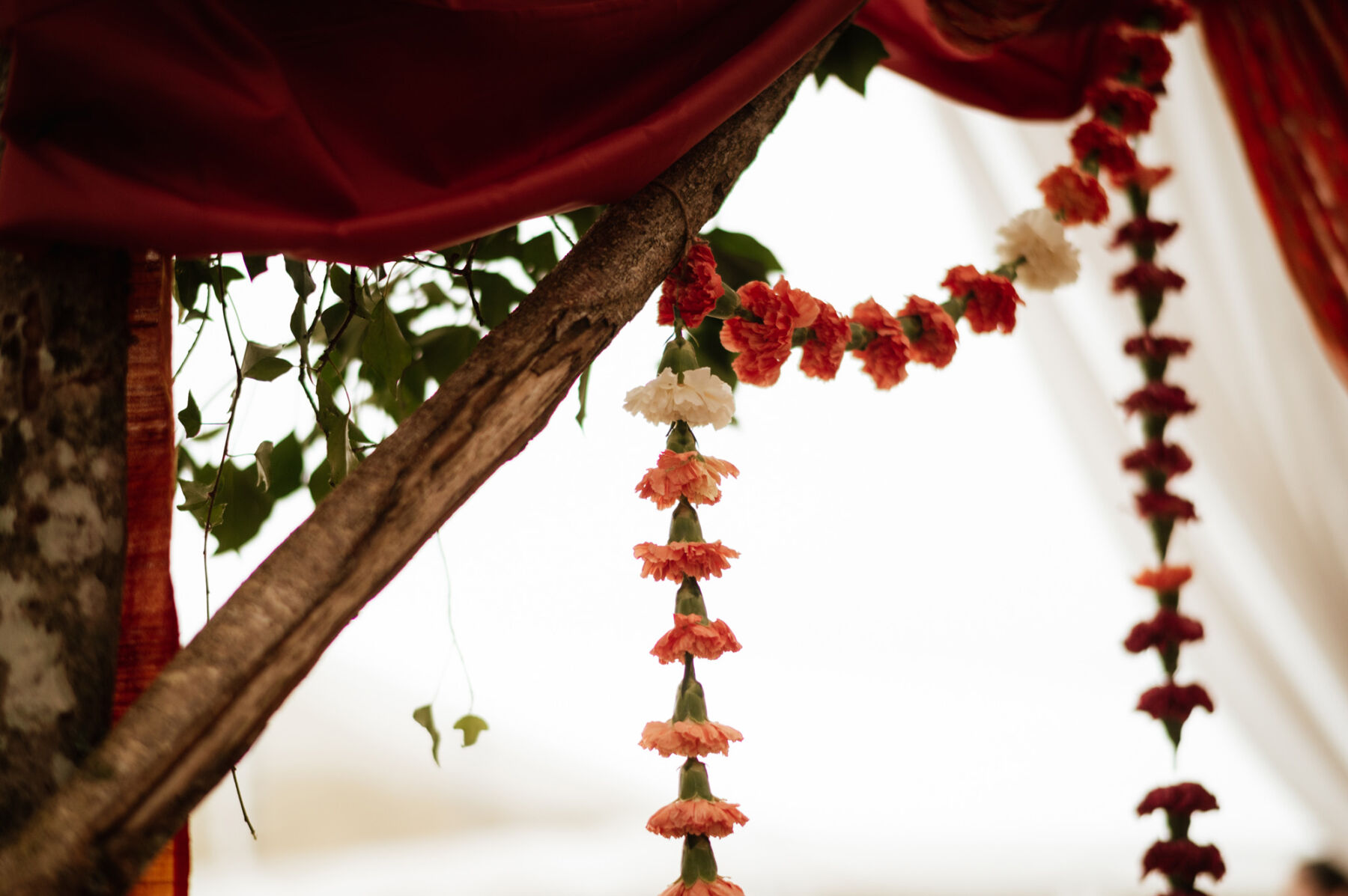 Evening & Entertainment
We hired The Brotherhood Band – they were absolutely incredible! Apart from being phenomenally talented musicians, they had so much energy and we loved how they somehow mixed the songs. Genius.
Dancing with all our friends and family was definitely the highlight, everyone just let loose and went for it – we particularly enjoyed the conga lines in the rain and crowd surfing!
Shaan's brother's, aka new DJ duo Tiger Mafia, also did their debut set after the band complete with (almost) life size cuddly tiger and a Rocky style entrance.
Our first dance was to 'Feel So Close', by Calvin Harris. Calvin Harris always reminds us of the early years of our relationship, and we got the band to start it off slow before 'the drop' when everyone jumped in – it was perfect.
Words of Wedded Wisdom
Delegate more and don't be afraid to ask for help – there is a lot to plan and do so the more help you get the more you can enjoy!
Above all, think about how you want to feel on the day and plan everything with that in mind. If you are having the best day, your guests will too!
I definitely underestimated some of the seemingly 'small' tasks such as stationery and decor, especially when you try and DIY, and I would do it much earlier if I did it again! Generally wouldn't recommend leaving anything to the last two weeks.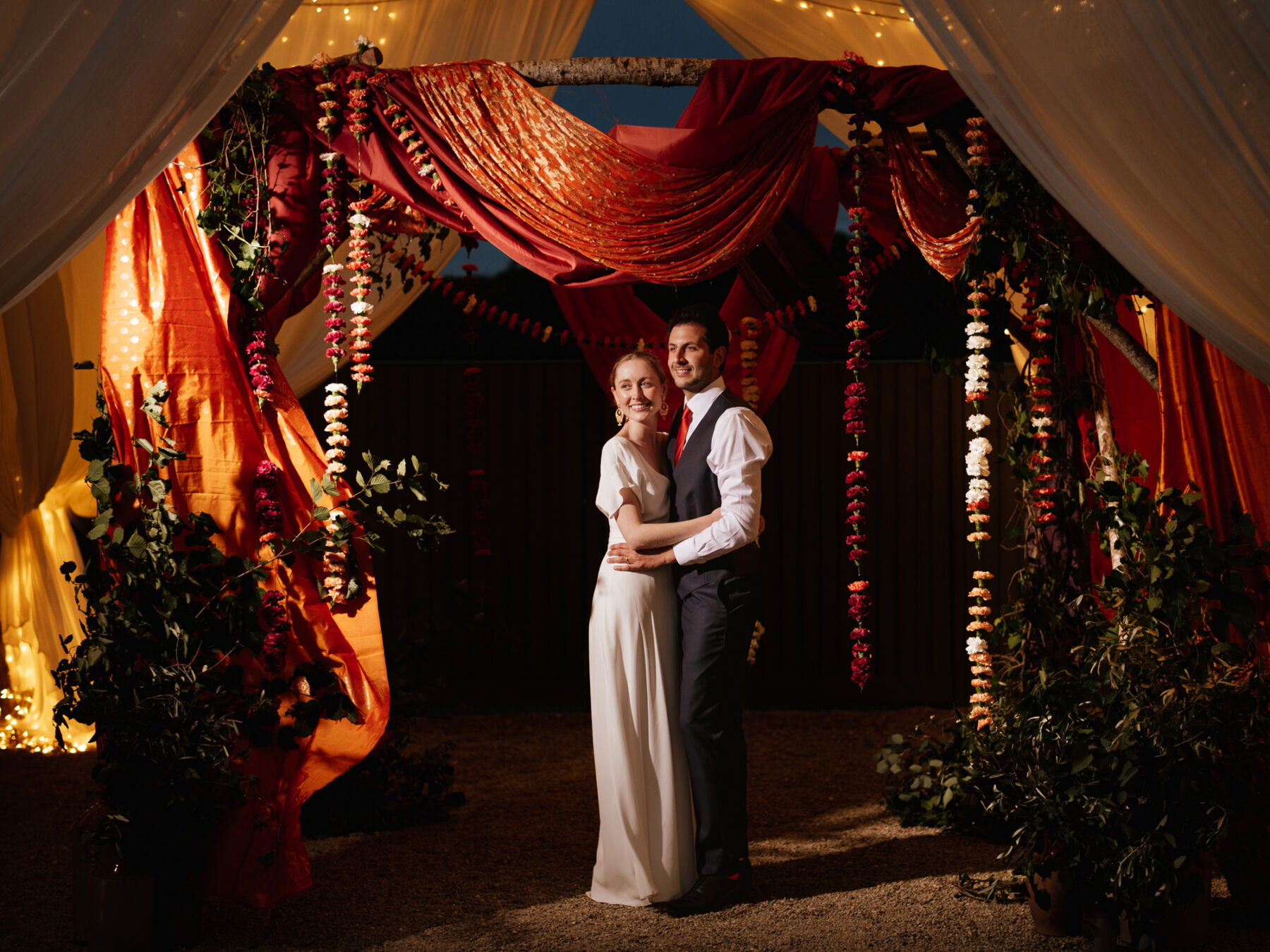 robingoodlad.com