Luna Bea Bride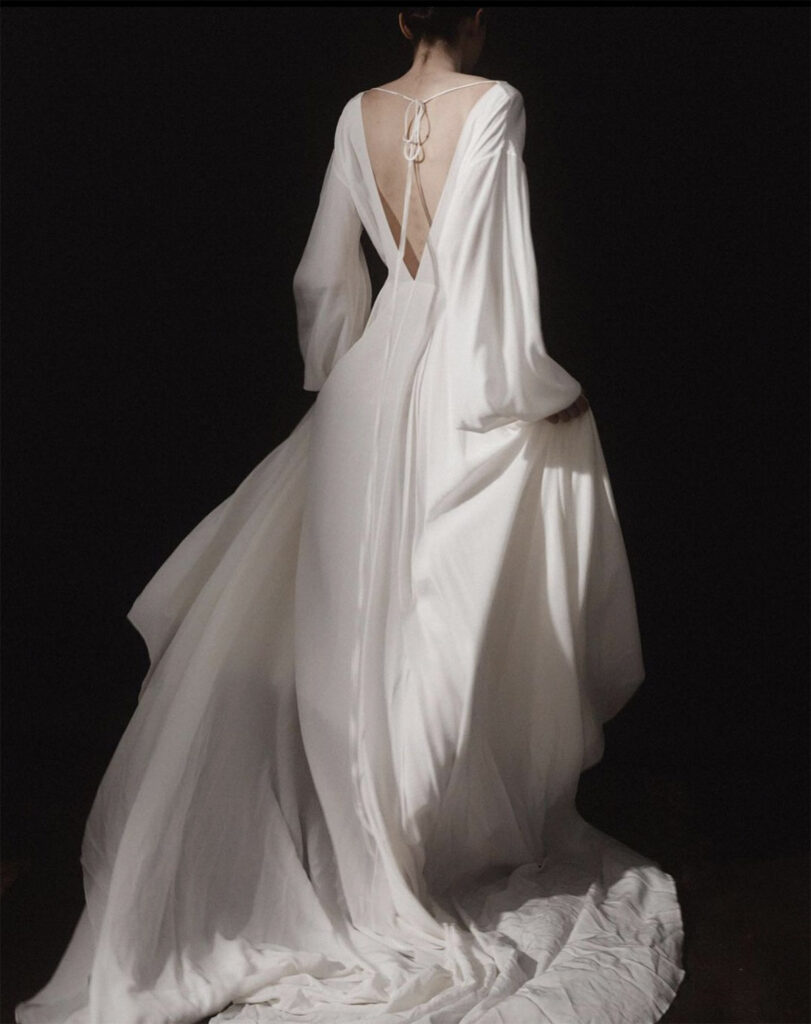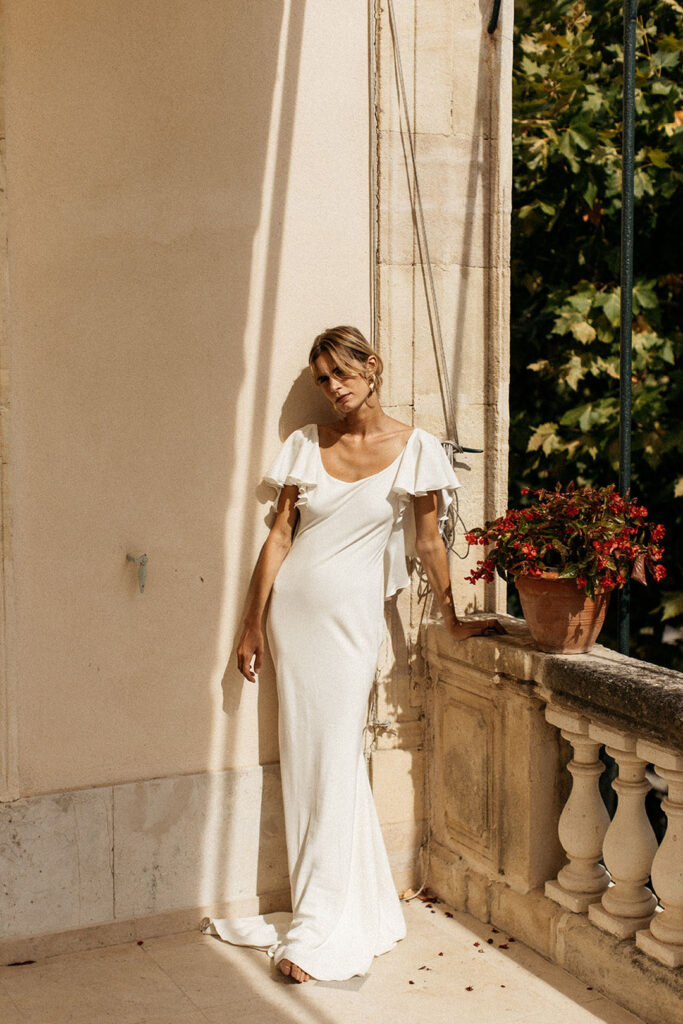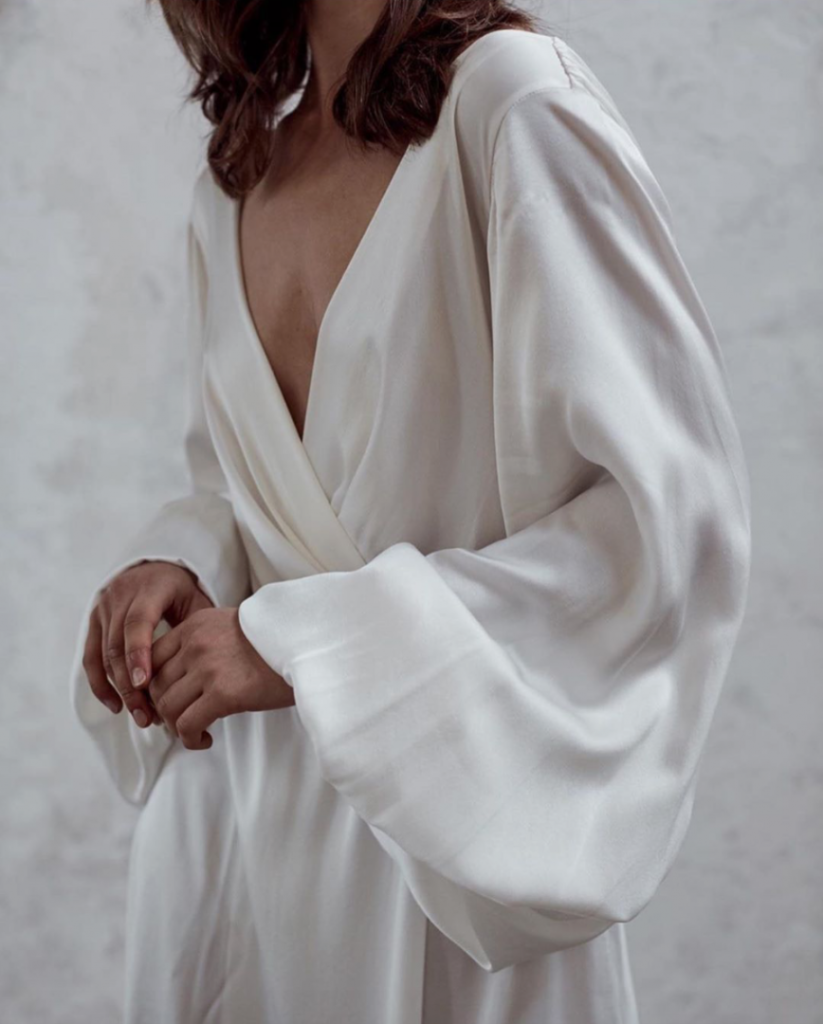 Luna Bea Bride is a soulful, ethical and sustainable British bridal fashion brand, specialising in slow, soft, gentle and considered, pure silk pieces made in England.
Each gown is made to order, by hand from chemical free silk, the process is gentle and considered, and around three months from start to finish.
We use ethical, kind and fair practices throughout our female run studio with our highly skilled artisan makers being paid £20 – £25 per hour for their highly valued skill, decades of experience and knowledge.
Soft detail, fluid fabric, intention, love and flow form a sensual feminine alive gown, full of movement and life.
​Luna Bea Bride represents a soulful refresh in a fast, disposable world.
Based in the South of England but shipping her sublime, hand-sewn creations all over the world, Luna Bea Bride celebrates all that is divine, feminine and ethical. Sumptuous silks, sourced from chemical free, ethical peace silk farms, mean every design moves with a pure and effortless elegance.
Lou's gowns and separates are sought after by those who appreciate fine craftsmanship and slow fashion.
"Everything we create is always hand made, with care, love, attention and high vibrational silk which costs over £45 per metre – this means that everyone involved in production is paid a fair and honest wage. Every single cost involved in the production of a gown is ethical and fair, at every step of the way. We produce a killer cut too – and these things can't be imitated. We are really proud to do things the old school way."
Lou is formerly a successful and sought after accessories designer.
Still obsessed with this dress, thanks to angel photographer, @alli.studio who showed me the gown in French Vogue and I fell in love. The beautiful Lou from @lunabeabride sewed this chemical free silk gown for me and got it sent over in record time, less than 2 weeks, literally delivered Wednesday and we flew for our wedding Friday. Thank you again Lou and Alli you made me feel like the most magical bride
Kieta van Ewyk
Lou was super-patient and guided my mom throughout the process to ensure that we were taking the measurements perfectly. I would highly recommend Lou - she's so friendly and easy to work with. I could even ask her the smallest details, including which bodysuit to wear under my gown. I love the balloon sleeves which give it a bit of extra character. It's also the one that I felt most confident in. The simplicity, elegance and the way the silk flows... everything is just perfect.
Emily