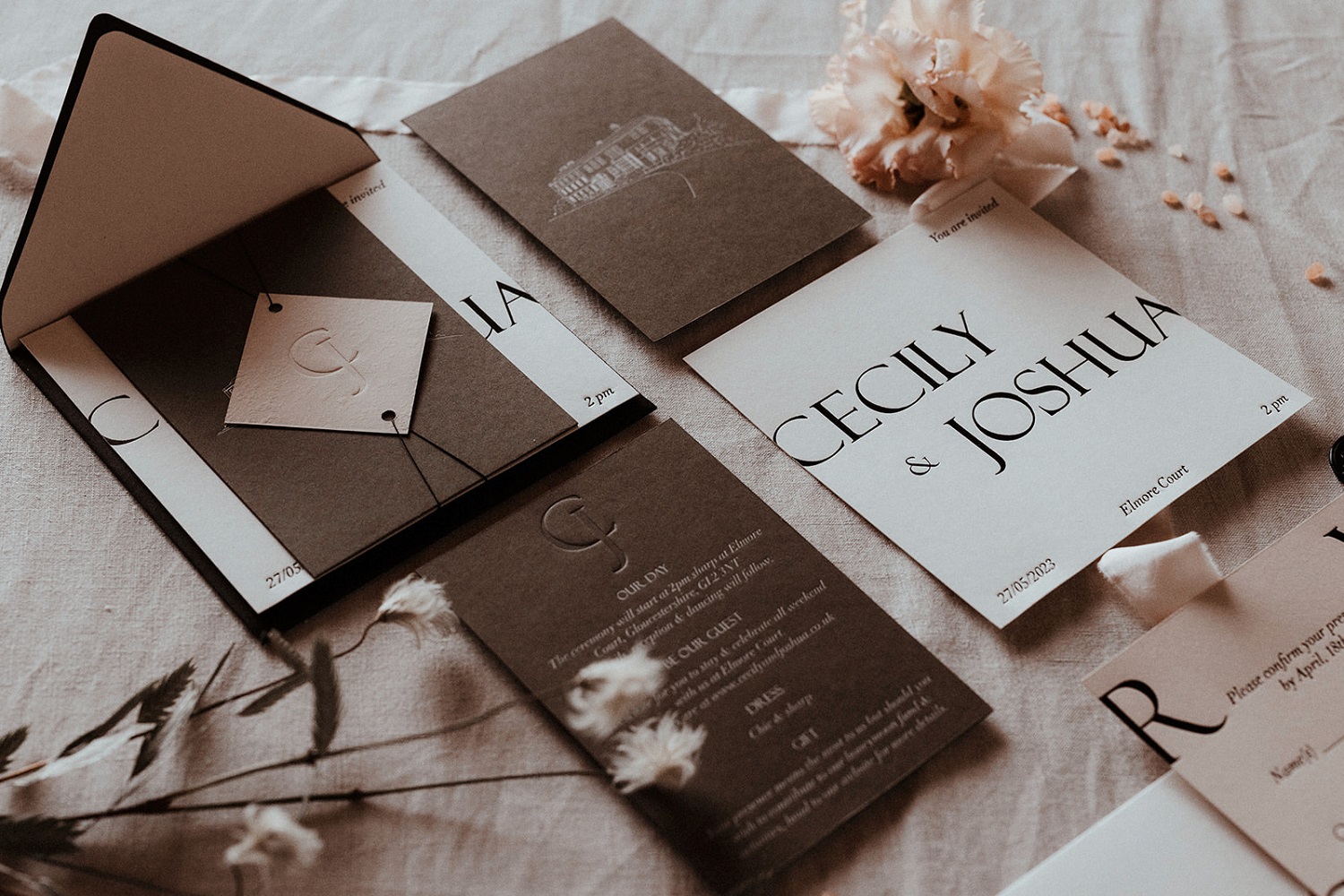 About Smitten with Ink
Smitten with Ink is a luxury, hot foil wedding stationery design studio specialising in modern, luxuriously tactile designs
Smitten with Ink creates contemporary wedding stationery for the design driven lovers, the avant-garde thinkers who are looking for minimalist and sophisticated wedding stationery.
Smitten with Ink was founded by Hélène and her South West London studio is where innovative design meets the old world of hot foil printing by hand.
Hélène draws inspiration from her love for interior design, architecture and visual arts to create bespoke hot foil wedding stationery. Combining exquisite colour palettes and typography, she brings to life evocative and tactile stationery that sets the tone for her couples' wedding day.
From the design conception to the artisan production, the highest level of care and attention to details are at the core of Smitten with Ink. Imagine textured luxurious cards hand printed one by one on a vintage hot foil press, gorgeous envelope liners, calligraphy finishes -and more! -, all of it assembled with love.
Articles featuring Smitten with Ink