Shoreditch Studios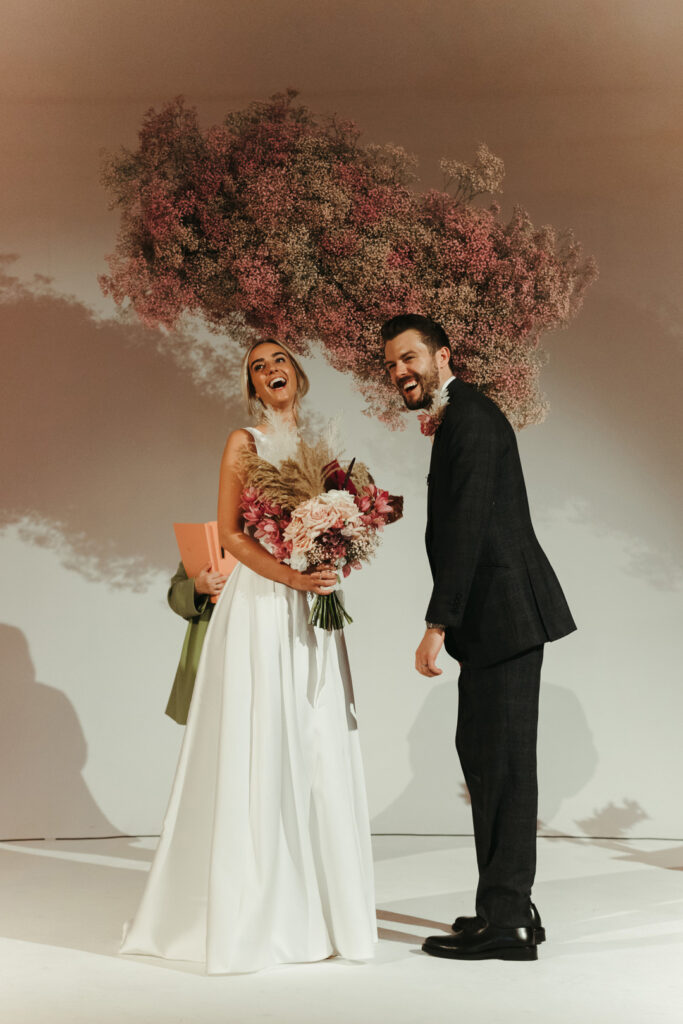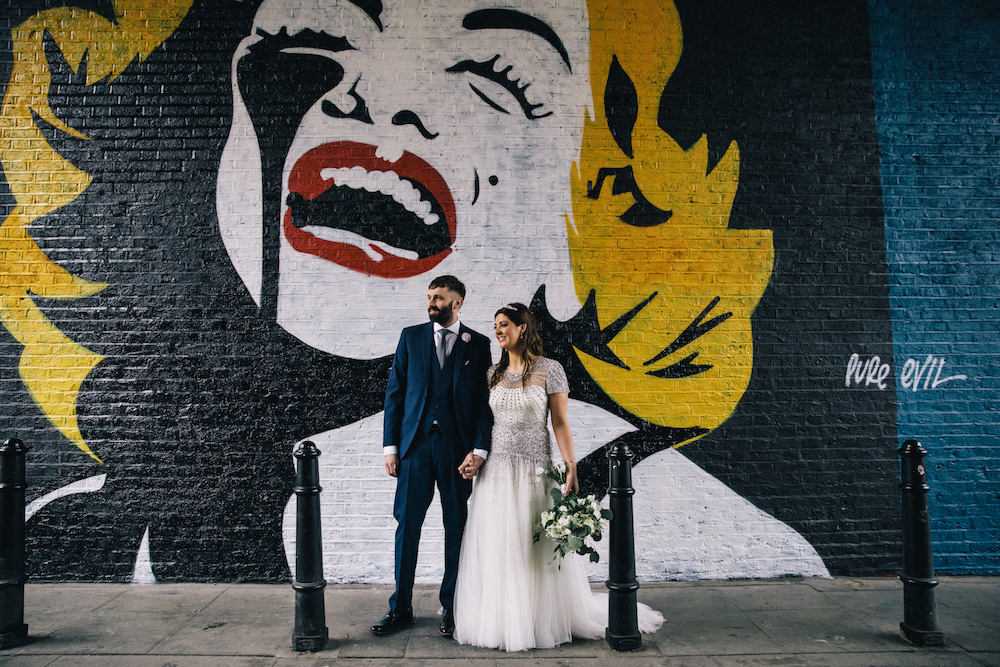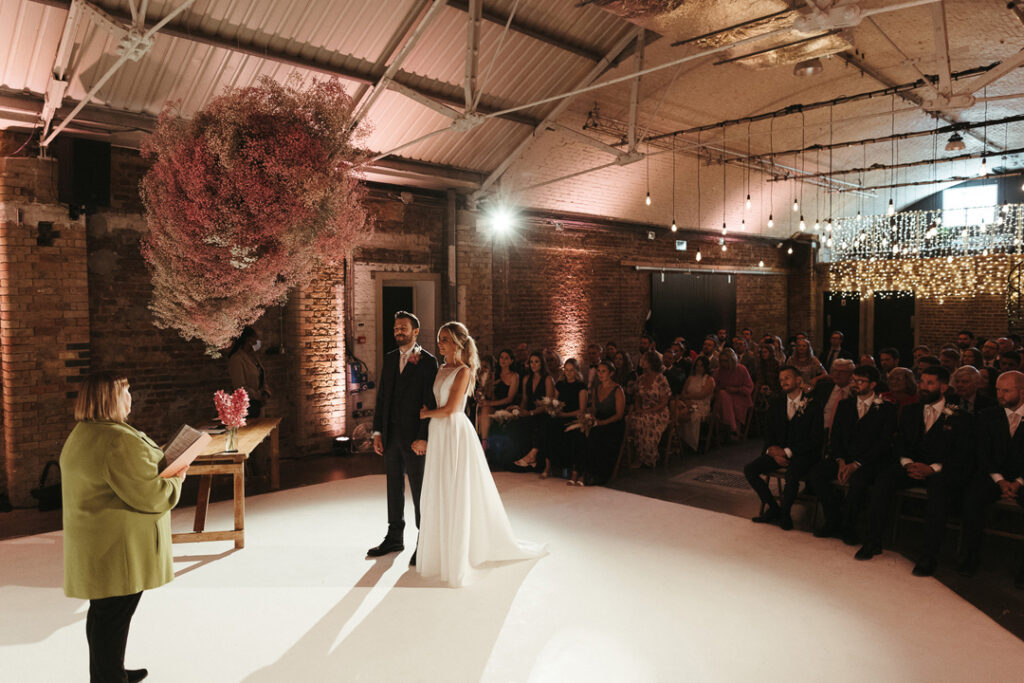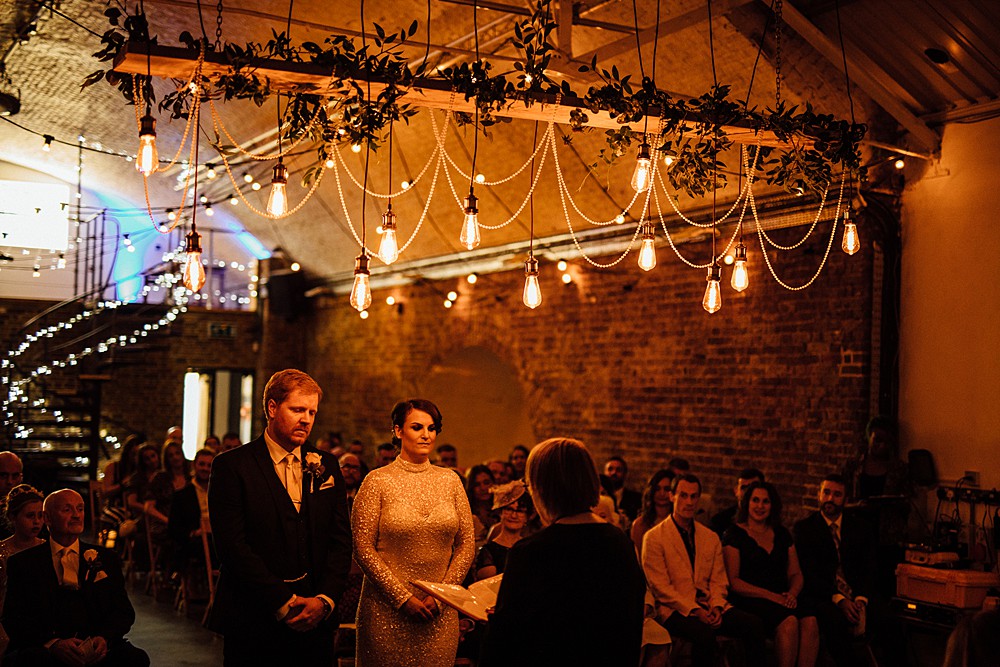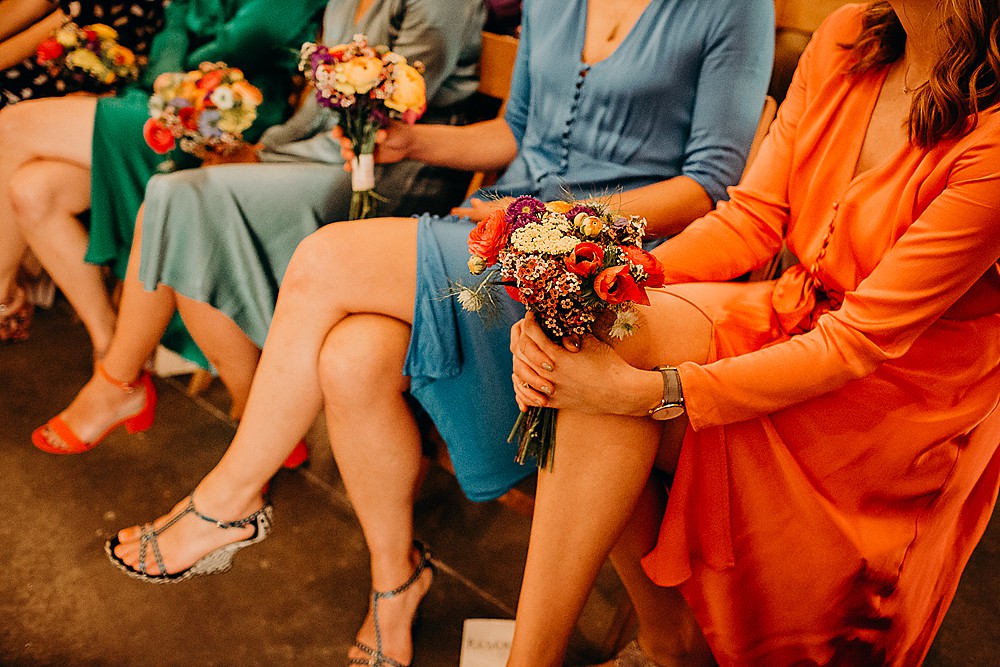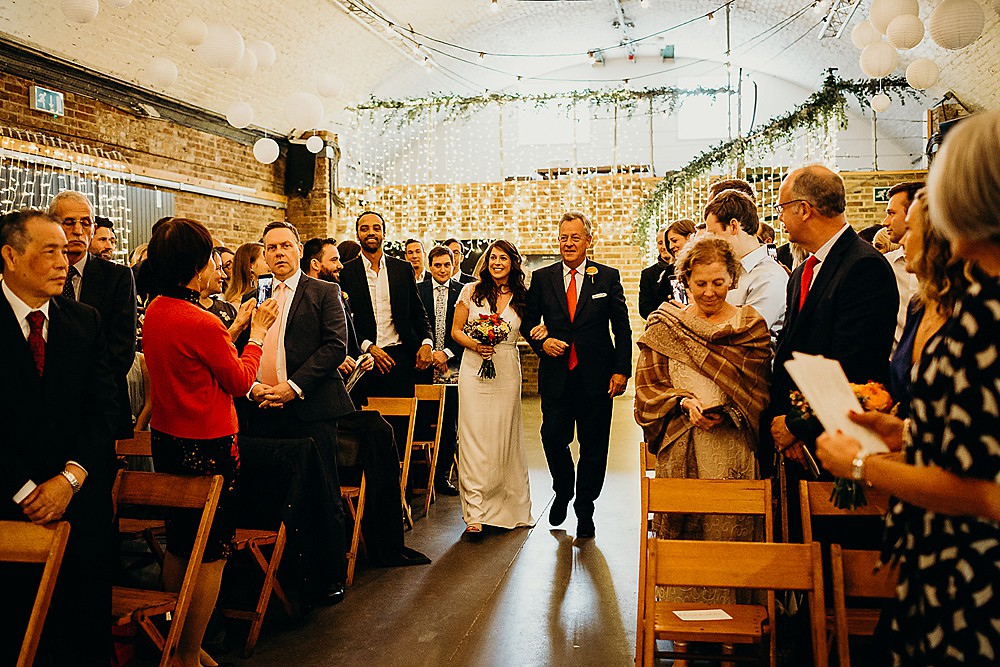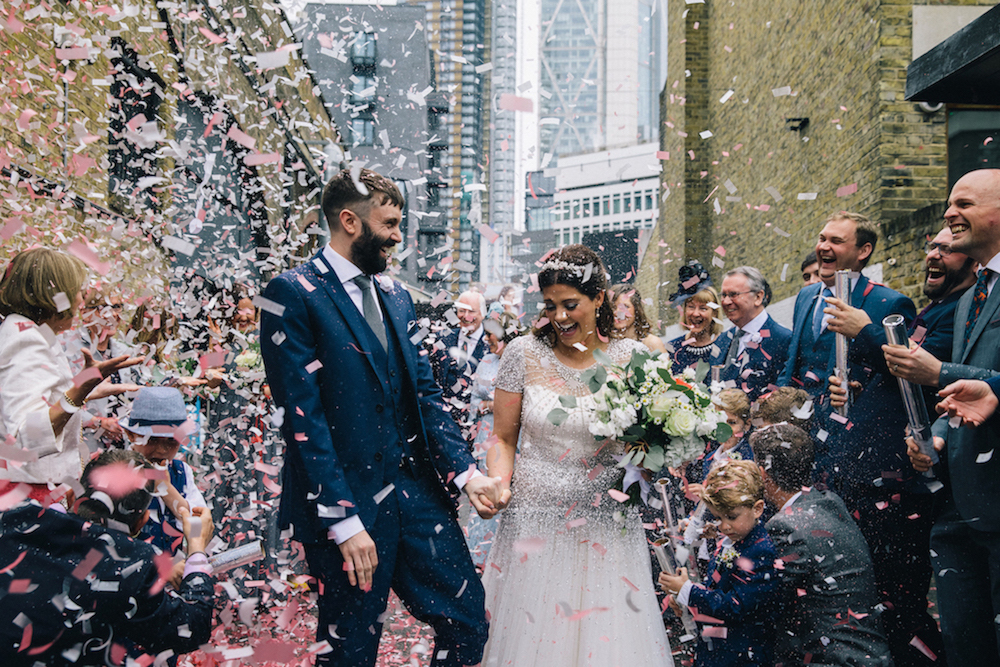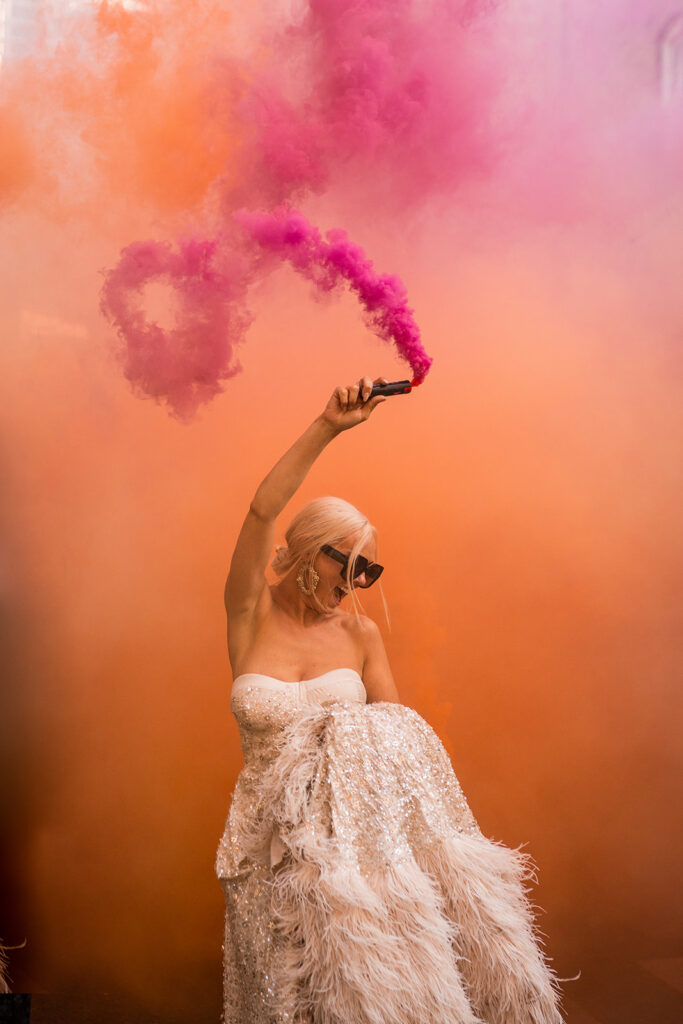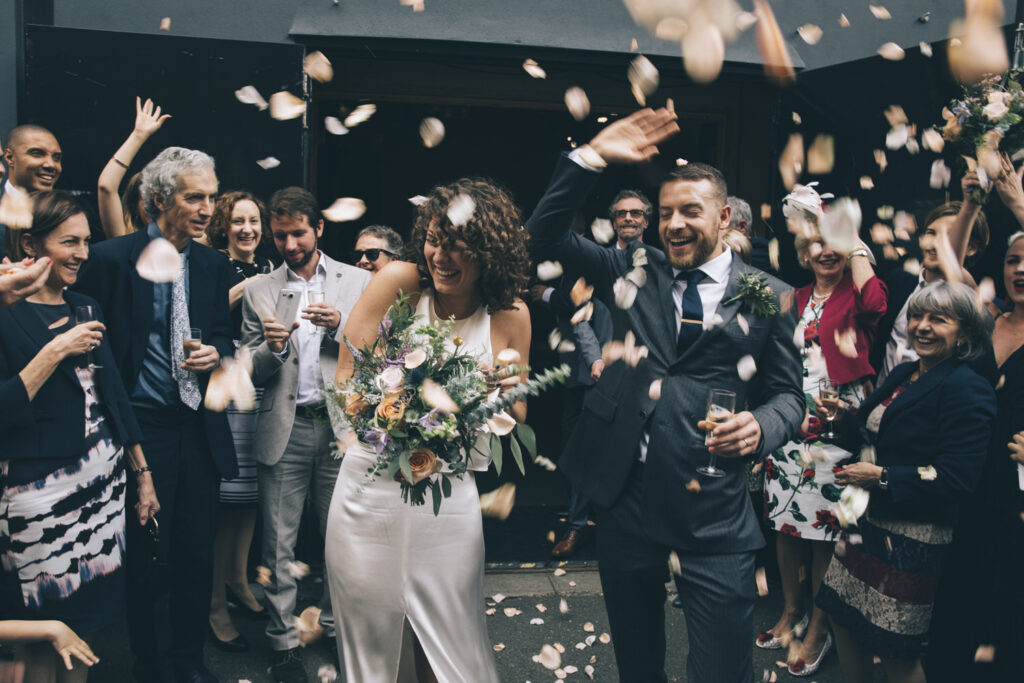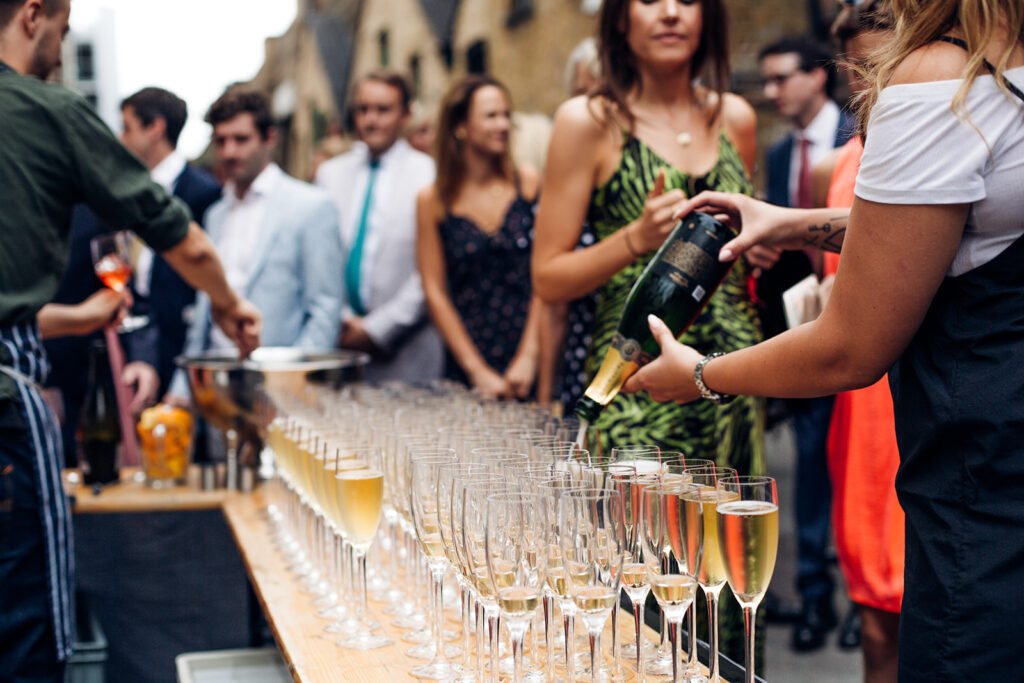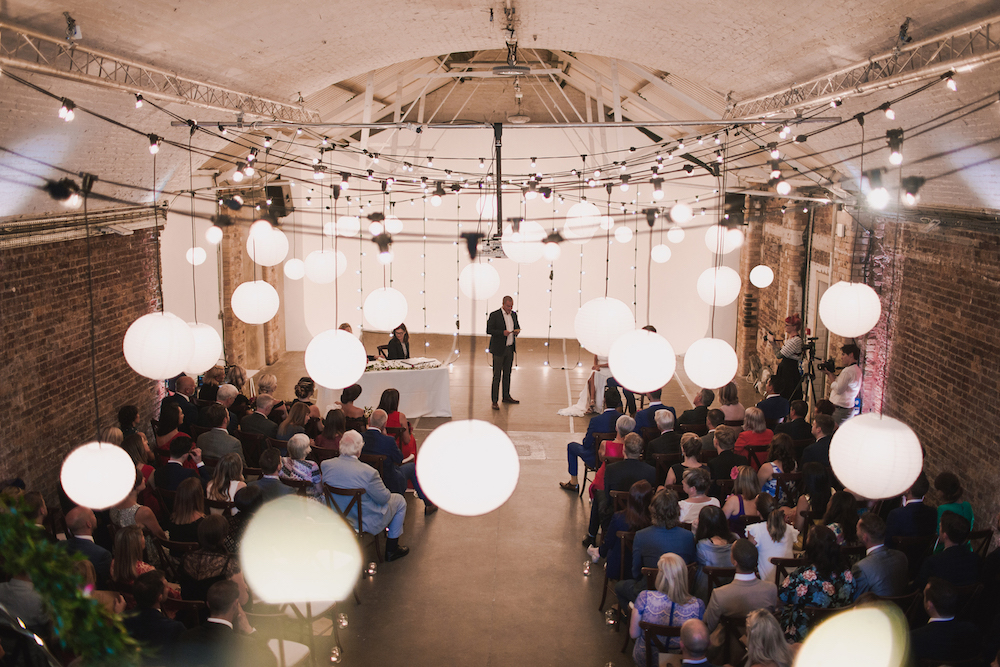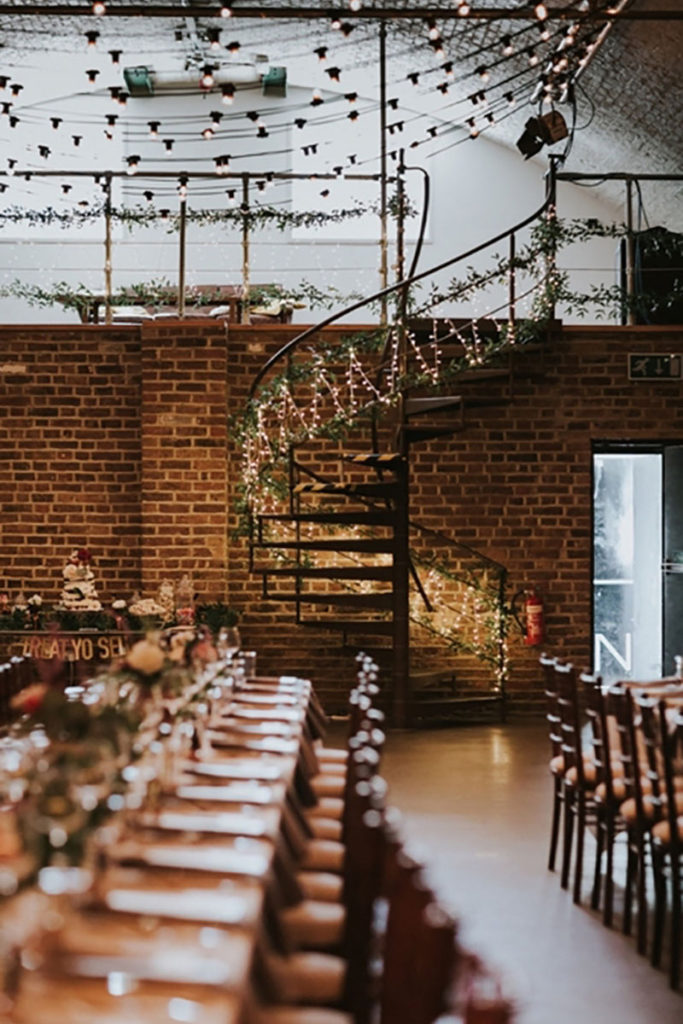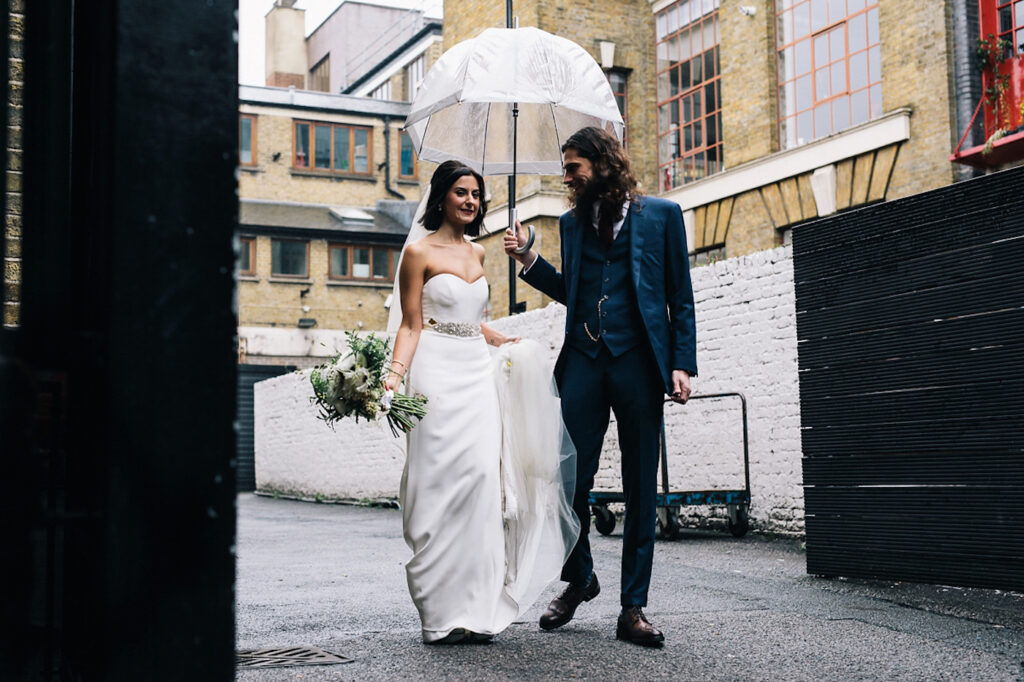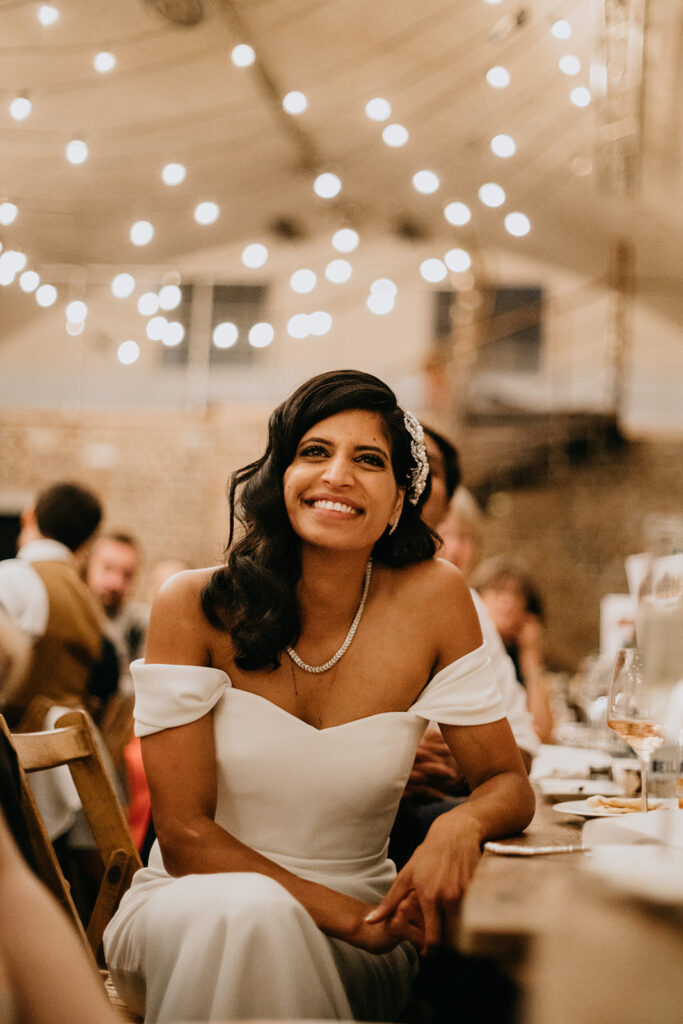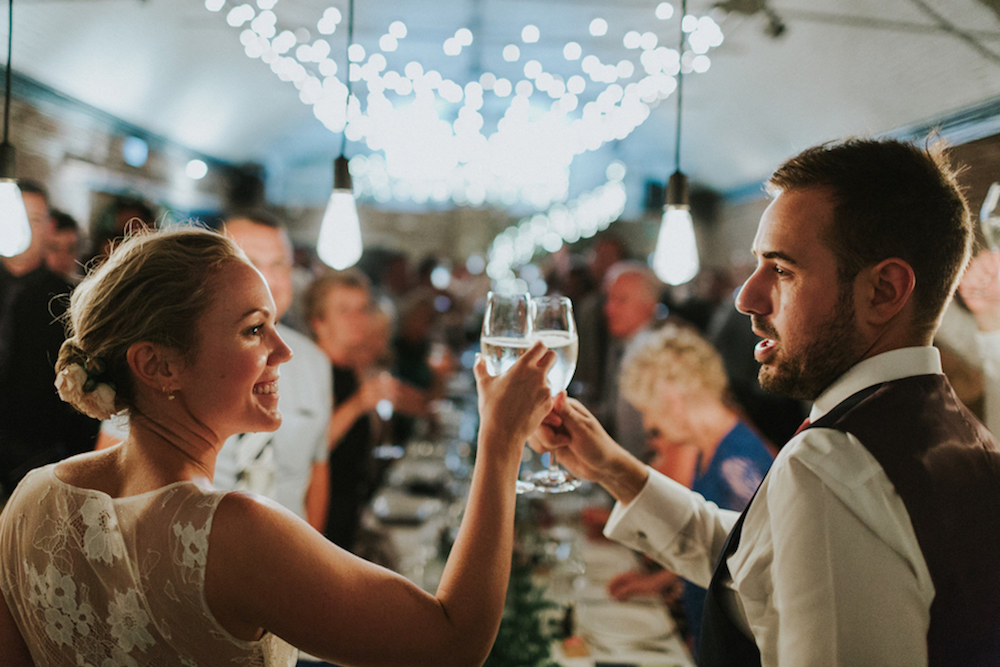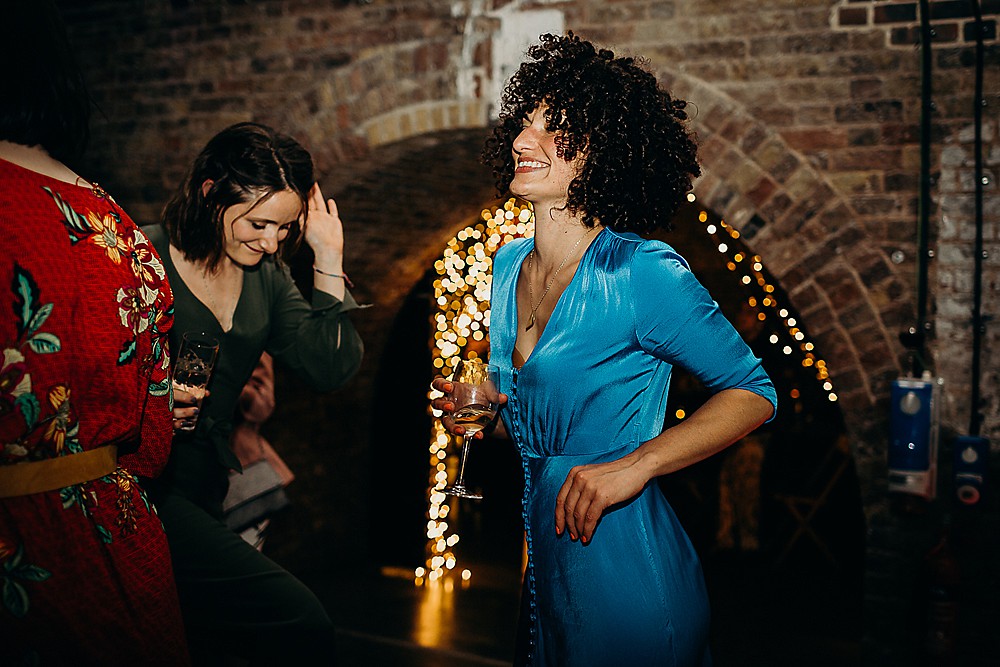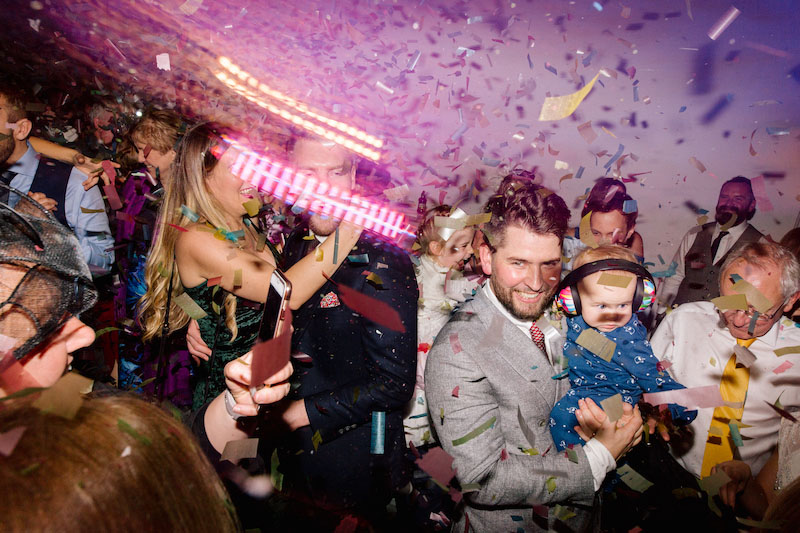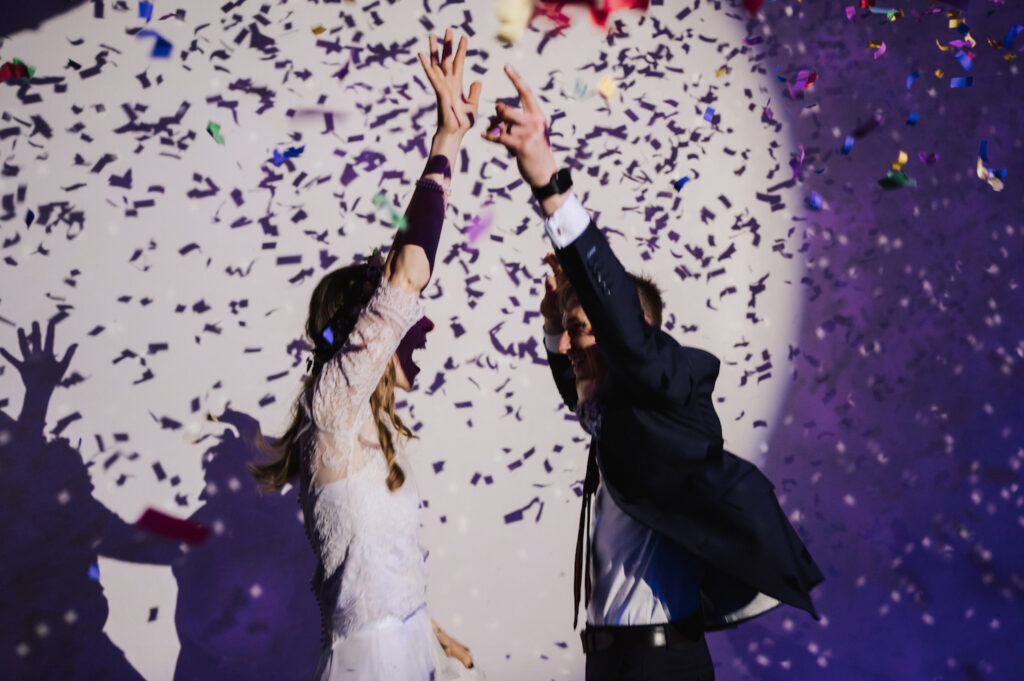 37 Bateman's Row, Shoreditch London, EC2A 3HH
Prices from 7200
Ceremony capacity

170

Reception capacity

170

Suitable for multi-day weddings

LGBTQIA+ Friendly
Facilities
In-house catering
External caterers
Licensed for weddings
In-house bar
External bar
Exclusive use available
Child-friendly
Pet-friendly
Accommodation
Suitable for wedding
Suitable for reception
Outside space
Suitable for Marquee
Disabled Access
Late License
Parking
Honeymoon Suite
Confetti Permitted
Sound System Available
Food & Dietary
Afternoon tea
Barbecue
Buffet
Canapes
Coffee truck
Dairy-free
Fine dining
Gluten-free
Halal
Hog roast
Ice cream
Kosher
Locally sourced
Picnic
Seafood
Seasonal
Sharing platters
Street food
Vegan
Wood-fired
How much will it cost for our wedding at Shoreditch Studios?
Every wedding is different in a dry hire venue so costs vary according to food and drinks spend, lighting package chosen, decor spend, opening hours and your total guest numbers.
Venue hire and dry hire set up costs are generally around £12,000.
Costs for food & drinks, set up staff, bar staff, entertainment (DJ / Band) and other optional external suppliers (photographer / videographer / florist) are variable as well so based on your own supplier choices and budget. All external suppliers are additional costs on top of the dry hire set up costs mentioned below.
Weddings with 100-150 guests tend to spend between £27,000 and £33,000 on their wedding. Higher food and drinks spend or opening late would push your budget closer to £30K.
How much you spend on external wedding suppliers, food and drinks is up to you.
Furniture costs vary if you have more or less guests, lighting costs also vary based on which lighting package you choose but other costs are usually a part of every wedding booked at Shoreditch Studios.
Breakdown of set up costs (120 guest wedding). All costs include VAT.
Venue hire £7200
Exclusive venue hire of Shoreditch Studios which consists of two rooms, soundsystem, huge outdoor space open to guests until 8pm, mirror ball and pin spotlight, wifi, Ipads in both rooms with Spotify / Apple Music.
Wedding Public Liability Insurance £110
Late licence (standard licence is until midnight) £300 per hour after midnight.
Wireless Microphones for speeches x2 (if required) £120
DJ booth and DJ equipment hire (if required) £350 (DJ costs extra or BYO)
Security guards (prices vary based on opening hours and guest numbers) £350 - £500
Waste collection (two full bins) £120
Furniture Hire (for ceremony & reception inclusive of delivery, after hours collection. £1200 to £1800
Set up of furniture (+ ceremony decorations & table decor) is usually managed by your catering service staff and your wedding day manager. These example costs are for 120 guests.
- Folding chairs (can be used for ceremony & reception) £200 - 8ft rustic tables, banquet (long) style: £1200
- Chesterfield / boho lounge seating set: from £300
- Poseur tables (wine barrel style) x 3: Add £72
- Table plan easel board: £20
Lighting packages (dependent on preferences) £1600 - £2200
Shoreditch Studios has no natural light so all the lighting looks you see on LMD are lighting packages chosen by the couple. A comprehensive lighting package professionally rigged, set to dimmers is an essential part of a dry hire wedding. Lighting setting the mood for the day and helps create a party atmosphere for your reception. When couples choose our best lighting package and hire a great wedding photography, the results are spectacular as you can see from the stunning weddings featured on LMD. Bespoke lighting packages are also available on request. We also welcome candles in the venue and you can work with an external lighting supplier too so you are welcome to find a cheaper / alternative lighting set up too if you wish.
Option staffing costs if required:
Wedding day manager £600-£800 - Recommended if working with an external caterer or if you have many elements to your wedding that need planning and setting up. Some caterers (including our recommended caterer include a wedding day manager with their quote or recommend staff that can help with managing all your external wedding suppliers.
Set up staff are usually included in your catering quote but if your caterer does not provide staff, we can help hire staff to help set up your wedding.
Cloakroom staff 5 hr shift £75
Bathroom cleaner 5 hr shift £75
These costs are just a guide. More information is available on our wedding brochure and will be explained to you once you enquire for your wedding.
Can we BYO drinks?
Yes. As a venue we don't charge you a fee for BYO drinks. However, some caterers may charge a corkage or service charge if they are providing your bar, glassware and bar staff.
Can we work with any caterer?
Yes. You can work with any cater you like. There is no buyout for working with external caterers of your choice.
Our recommended caterer 'Cater London' manage around 70% of our weddings. They don't manage the lowest budget DIY weddings or the really high budget weddings that have a wedding planner choosing all their suppliers but most couples choose to work with Cater after shopping around for catering options. Cater London are very flexible, can create bespoke menus, allow BYO alcohol and offer a range of menus from street food to gourmet 3 course meals.
Shoreditch Studios is East London's original warehouse wedding venue. Opened in 2006, the stunning two room venue is situated in London's vibrant Street Art and nightlife district Shoreditch.
Licensed for civil ceremonies and perfect for late night wedding receptions with 80 to 170 seated guests or 220 standing.
At Shoreditch Studios, you can dry hire to customise every aspect of your wedding day, including working with external suppliers for your food and drinks! The venue can also work with you to create a bespoke venue hire and catering package with their trusted catering partners. You can also decorate the venue and huge courtyard to your own personal style.
Shoreditch Studios also provide a curated selection of florists, bakeries, fromageries, DJ's, bands, videographers, wedding photographers and wedding planning partners if you need extra help.
Unique venue features include two connected Victorian-era railway arch studios with stunning exposed brickwork, open trussing, white infinity coves, PA's in both studios, green rooms, ample bathrooms, a mezzanine lounge with spiral staircase overlooking Studio 1 and a huge courtyard space which is open to guests until 8pm.
The venue is a popular photographic studio by day so is perfect for your wedding photos all year round with floor to ceiling white coves as the backdrop for your ceremony, speeches and reception. You can also capture Shoreditch street art as a backdrop for your wedding photos too with 100's of unique art walls surrounding the venue and local streets.
A personal message from Shoreditch Studios manager John O'Malley. our team have had the pleasure of hosting weddings for hundreds of couples over the past 15 years. We are always open to trying something different in our venue and look forward to working with you to create your dream wedding.
Venue dry hire from £7200 (including VAT) or create your bespoke wedding package with catering, unlimited drinks, a late licence extension from £23,000 (including VAT).
Please email or call for dry hire rates and availability or visit shoreditch.com for more information.
Venue capacities:
Ceremony
Studio 1: 100 – 170 seated theatre style
Studio 2: 80 -100 seated theatre style
Reception
Studio 1: 100 – 170 seated theatre style
Studio 1: 80 – 120 seated cabaret style
Studio 1 & 2: 100 – 220 standing reception
Connie & Matt
We had our wedding reception at Shoreditch Studios, it's an amazing venue. It's a blank canvas so you can really personalise your decor - although, at the same time, the space itself is so striking (exposed brick, metal spiral staircase) that it already looks stunning without much decoration anyway! Andrew, Travis and Tom were super helpful throughout the whole process. The team is professional and accommodating (we had quite a few separate site visits with various suppliers), and you can tell they're really experienced with the ins and outs of putting on weddings in the space. We were thrilled with the space and the experience. It's led to amazing wedding photos and many compliments from our guests on the day! Highly recommend if you're looking for an unusual and easily customisable venue in central London.
Mary & Will
We recently got married at Shoreditch Studios and the whole experience from start to end was great. Andrew and his team were brilliant and always on hand to help and answer questions and there were loads of those! Weddings can be quite overwhelming and the devil is in the finer details. We were firing over a lot of questions, often questions we had already asked and the venue team remained patient with us which, under the stress of an impending wedding, was welcome. The venue is great and a great blank space for those who want to make a space their own. Wedding venues can be cheesy but Shoreditch Studios allows a couple to be original and creative. All in all, it was a great experience.
Lorna & Liam
We were so pleased when we found Shoreditch Studios for our wedding. We wanted to find a dry hire venue that allowed us to bring in our own suppliers and to get creative. The exposed brick, arches and white walls all provided the perfect blank canvas and the two studios gave us the flexibility we needed without having to interrupt the day by 'turning over' the rooms. It was a bonus that the Studios are regularly used for events, meaning that their team managed the process with ease and were very accommodating with our often strange requests and with all our suppliers. We had the most amazing day- thank you!
Hannah & Chris
After looking at many unsuitable London wedding venues, Shoreditch Studios felt like our saviour. It ticked all boxes. We loved the urban / industrial type feel, combined with its location and having outside space. The fact that it is licensed for ceremonies was a massive lure for us as we are non religious but didn't really like the old fashioned registry office look. The staff were brilliant, really responsive and had plenty of advice and contacts for putting on a brilliant day.
Lucy & Michael
We knew we had to find a London venue, both of us being from here. The other main requirement was that it needed to be a black canvas space, where we could do dry hire and supply everything ourselves. We viewed a couple of beautiful spaces, but they were a bit too prim and proper for us, so when we walked into Shoreditch Studios with its exposed brick and archways, we were immediately sold. We had actually been to an event there, years ago, but seeing it completely clear, we knew we had so much space to work with! It also had an outside courtyard, which we loved, as it can be hard to get outside spaces in urban London venues
Lauren & Chris
We are so pleased we chose Shoreditch Studios to host our wedding. All our guests commented on what a great venue it really was! We really can't thank you guys enough. Fab venue, fab team!!
Kate & Richard
Shoreditch Studios fitted exactly what we wanted as a reception venue; it had a lovely courtyard space as well as a cool interior, exposed brickwork, under the railway arches- it has an edgy feel and was a great space. We didn't want somewhere that "did" weddings, we wanted a blank canvas we could make our own.
Anne & Chris
We knew Shoreditch Studios fitted the bill perfectly. Dan, Andrew, Maree and the whole team were open to all of our ideas (even the crazy ones!) and were incredibly flexible and supportive.