I love receiving submissions to feature on Love My Dress – and this one is one of my favourites so far, because I felt a connection with this lovely Bride almost instantly;  Bride Amy married her Beau Mikey at The Boathouse, Cameron House in Loch Lomond, Scotland, on Friday 12th March this year, and Amy's gorgeous Bridal gown is 'Selene', by Jenny Packham, which I wore on my own wedding day almost a year ago now!  (infact, Amy and Mikey married just 8 days before our first wedding anniversary). 
I can imagine how Amy felt as she slipped on her dress for the very first time…
"I absolutely adore Jenny Packham's designs and looked specifically for one of her dresses when my search began. It only took me a day to find it and I fell in love with the simple style and vintage feel to the gown.  I wanted more of an 'evening' look but loved that the addition of the train made it feel more bridal."
Thank you so much to Caroline Weiss of Candysnaps Photography for submitting this beautiful wedding feature. Bride Amy spoke so highly of Caroline ("the most amazing Photographer I have ever seen!), and I can certainly say from having connected with Caroline some weeks ago via Love My Dress, what a super-lovely lady she is.  I hope you enjoy Caroline's photographs and Amy and Mikey's wonderful wedding day 🙂 …
All Photography Copyright (c) 2010, Candysnaps Photography (Click to enlarge)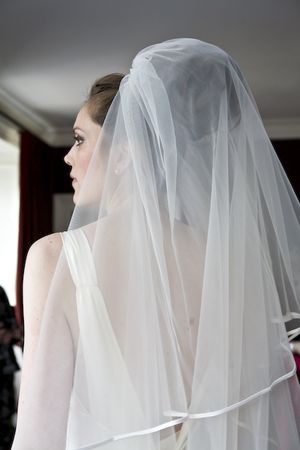 Jenny Packham 'Selene', hanging in all her resplendence and awaiting her Bride…
Amy's hair stylist was Leigh Ferguson and her Makeup Artist was Jennifer Reilly. I think they did a stunning job, Amy looks amazing and certainly has that Hollywood red-glamour look about her!
Lovely Lovely Louboutin…
"I just had to have a pair of red soles!!"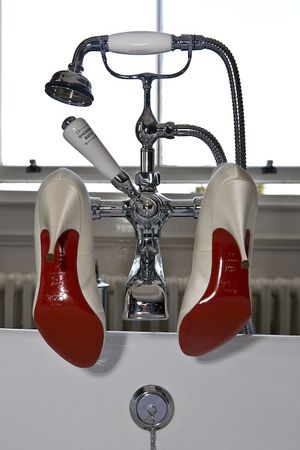 Amy's gorgeous veil was by Anne Priscilla Bridal…
"My Bouquet and buttonholes were by Mood Flowers.  I chose all white flowers and a combination of Dutch tulips, Hydrangeas and Avalanche roses, all my favourite flowers.  The Hydrangeas in particular were amazing as they had incredibly large heads and we put flower glitter gel on some of the flowers for some extra sparkle"
The Cairn String Quartet provided musical entertainment during the Ceremony…
"We wanted just to complement the fantastic space that The Boathouse is and the most beautiful views of Loch Lomond outside.  I used lots of Hurricane lamps with church candles and filled them with real rose petals to line the tables for my entrance into the Ceremony.  The Ceremony itself took place just in front of the large fireplace in the Boathouse which we decorated with our vases of flowers as well as tee-light fireguards that we purchased and painted a dove grey colour to complement the Boathouse"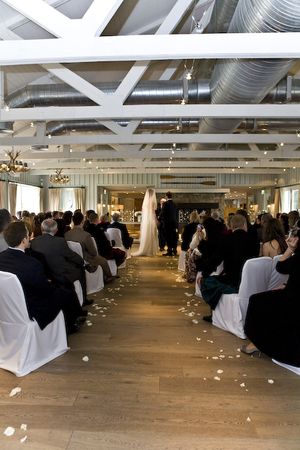 Milliner William Chambers made Amy's Mum's headpiece, below right…
…and also this guest's beautiful hat! Infact, that's Mr Chambers himself below right, who is a friend of the Bride 🙂
"Myself and Mikey wanted a very relaxed wedding in a beautiful setting.  We didn't want too many of the traditional aspects of a wedding and above all, we wanted our guests to have a fantastic day with us.  We visited the Boathouse for the first time exactly a year ago from the day we got married and fell in love with it at first sight.  It is exactly the kind of restaurant and bar that we love to go to and with the added benefit of one of the most beautiful views in the world.    Although not yet even engaged when we first saw it, both of us knew this would be the location for our wedding!  We loved the fact that the space would work so well for a wedding but at the same time, it was quirky and hadn't been done before at the Boathouse in this format.  The best thing of all is that all of our guests commented that the venue was so 'Amy and Mikey'…"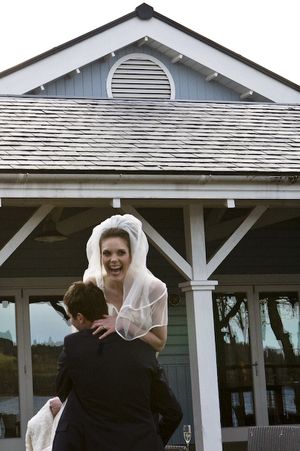 Food Served on the day include a Charcuterie Platter, Josper grilled corn fed chicken served with a corn and chilli fritter, sugar snap peas, slow cooked tomato and Rooster Chips and to finish off, a scrumptious Lemon Meringue Pie with Raspberry Sorbet.
"In the evening, we served bacon rolls and cupcakes"
The cute little cupcakes were provided by The Little Cake Parlour…

"I adore cupcakes and had to have them for my Wedding!  As the Boathouse itself is a blue building, we developed a very relaxed blue and cream theme through the planning. Our cupcakes were made to complement this and I loved the addition of the butterflies, glitter and fairy lights. They added a fun aspect to the day and our guests loved them!  We also supplied boxes for guests to take them away with them if they couldn't manage them on the night!"
Amy's gorgeous hair accessory that she wore for the evening was created by William Chambers Millinery…
"William is one of my friends and makes the most incredible hats and headpieces I have ever seen…"
The DDW Band provided the entertainment for the evening …. "they were incredible!"
Dancing the night away…
Amy shows off her beautiful art-deco style William Chambers hair accessory during the evening…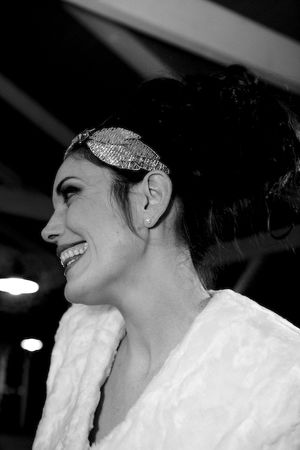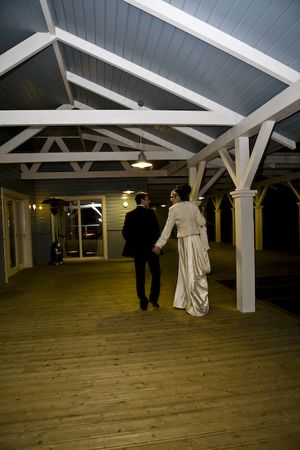 "I adored the planning of the wedding being an Event Manager myself and the day was more than we could have wished for – even the sun shone over Loch Lomond for us!!"
I so love a beautiful wedding story, especially when they are full of smiles and laughter and the photographs sprinkle a little of the atmosphere and love that was present on the day … I find the BEST photographs always leave me smiling by the end, just like these do.
Huge thanks once again to Amy and Photographer Caroline.  Amy – we wish you and your new Husband MIkey a very long and happily married life together ~ CHEERS! 🙂
♥