I love finding out about fantastic new brands and sharing them with my readers.  One of my latest fab finds is that of Liliia – a brand specialising in the creation of bespoke couture, evening and bridal wear, by designer Vikki Lafford. 
I discovered Liliia via the Photographer Sarah of Assassynation Photography.
After studying for a degree and then going on to complete her masters, Vikki Lafford set about on her dream of setting up her new label – 'Liliia'. Vikki's main focus is on individual, beautiful, completely made to order wedding dresses and occasion dresses, however she also makes beautiful accessories such as bracelets, necklaces and headpieces and her main love is embroidery which clearly shines through in the detail of her work.
"My love of folklore, along with my passion for art and textiles was always a huge inspiration, and it lead me on to achieving a degree in embroidery in 2002 – I went on to be an Embroidery Designer and created my first collection in 2006. 
Now, working as a designer and maker, I am still inspired by the fairy tales, folklore and nature I appreciated as a child.  I create feminine, elegantly detailed, hand-crafted clothing and accessroies in luxury fabrics and adorned with intricate embroidery, Swarovski crystals and fresh water pearls. 
I mix traditional hand-stich and hand-painting with digital techniques of stitch and print."

I just the vintage styling on this photoshoot…
Love My Dress Wedding Blog – Photography Copyright (c) 2010, Assassynation Photography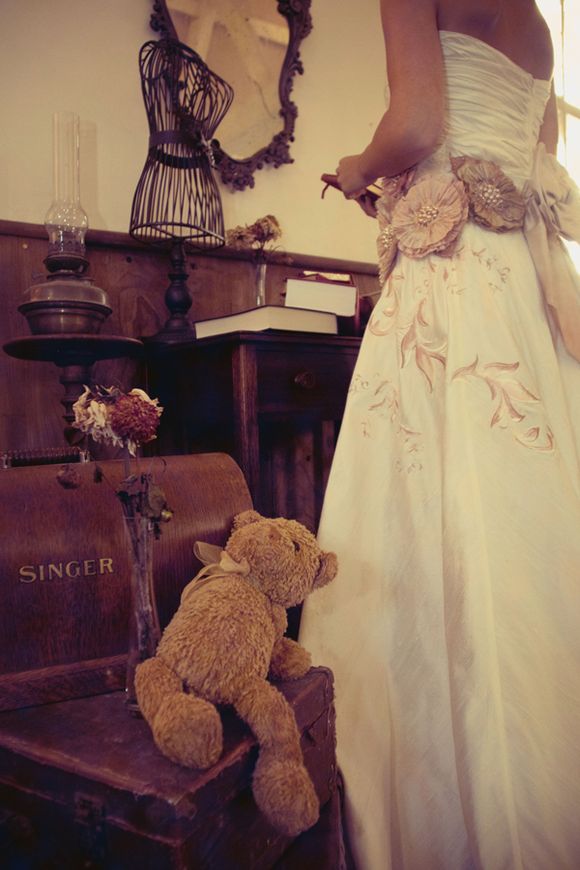 Sarah of Assassynation Photography told me…
"Vikki has created everything from classic wedding gowns through to completely one off themed gowns and the level of detail is second to none.  She also takes orders from brides who would like the dresses they have already brought for themselves or their bridesmaids embellished to make them totally special and unique. 
These dresses are part of her new collection however as Vikki makes most dresses to order.  These are examples of what she can do and each of the designs can be tailored meaning colours, embellishments and details can be tweaked to suit the customers exacting requirements. 
In addition to this, Vikki also offers a full bespoke service where she will sit down and design the dream dress with her customers…"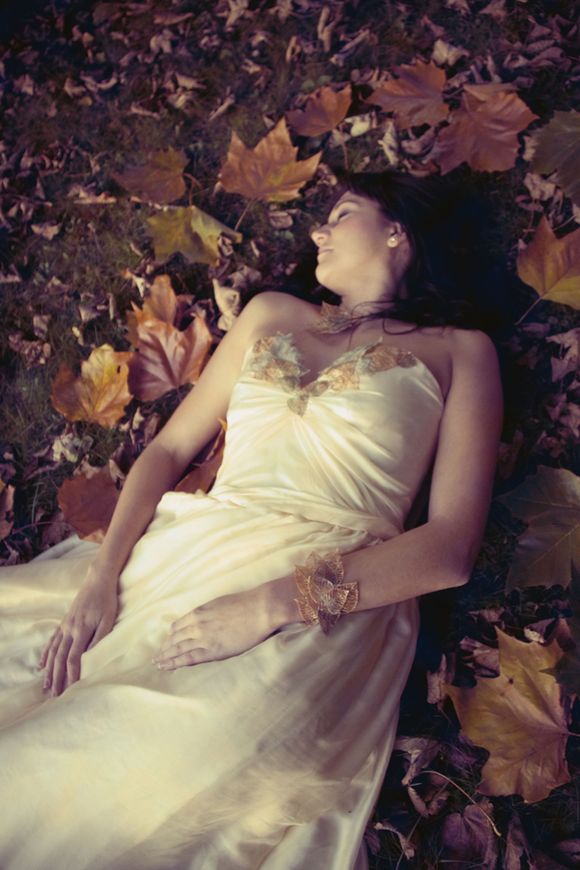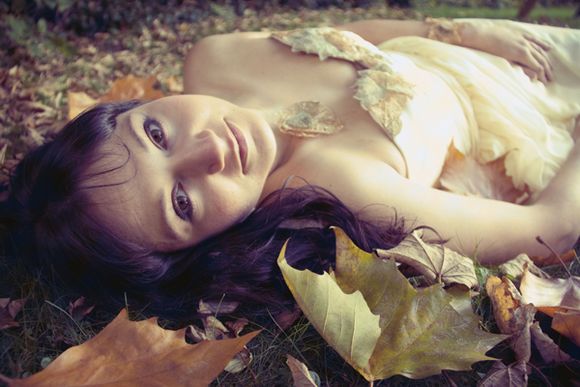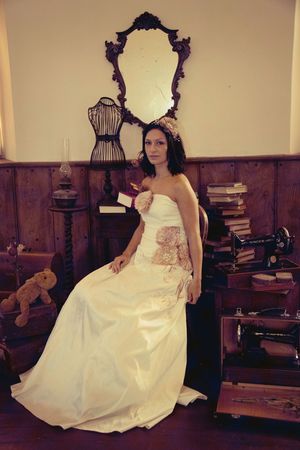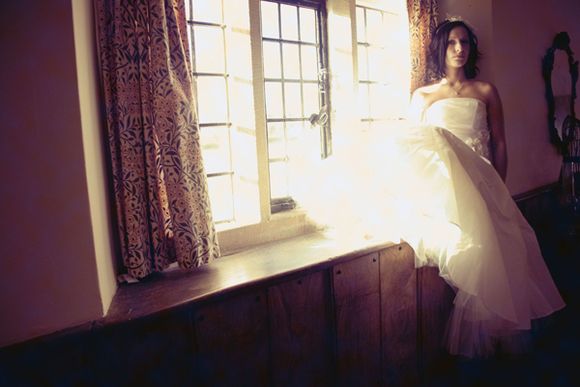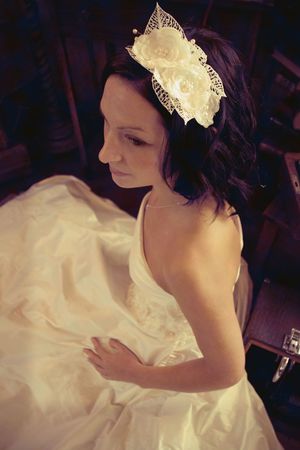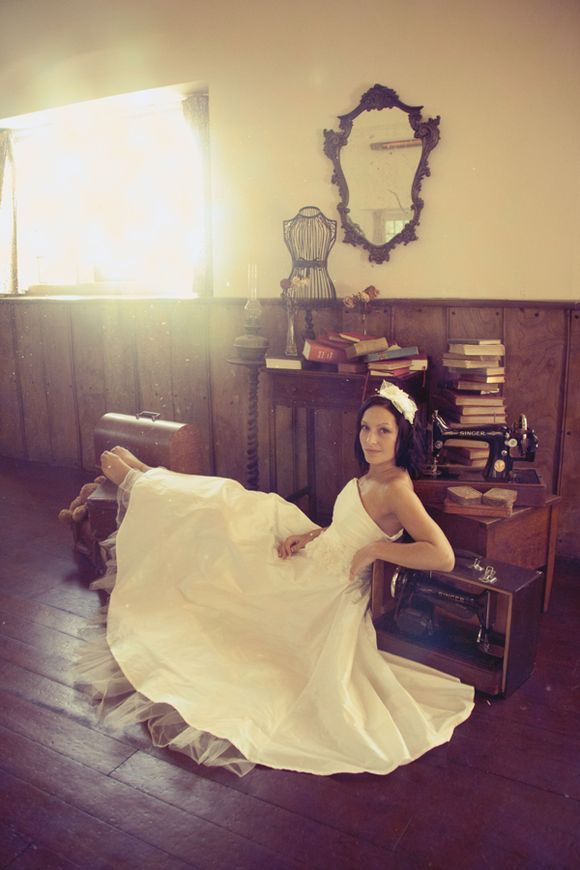 An original Singer sewing machine…such a beautiful object – and the dress is rather beautiful too! 🙂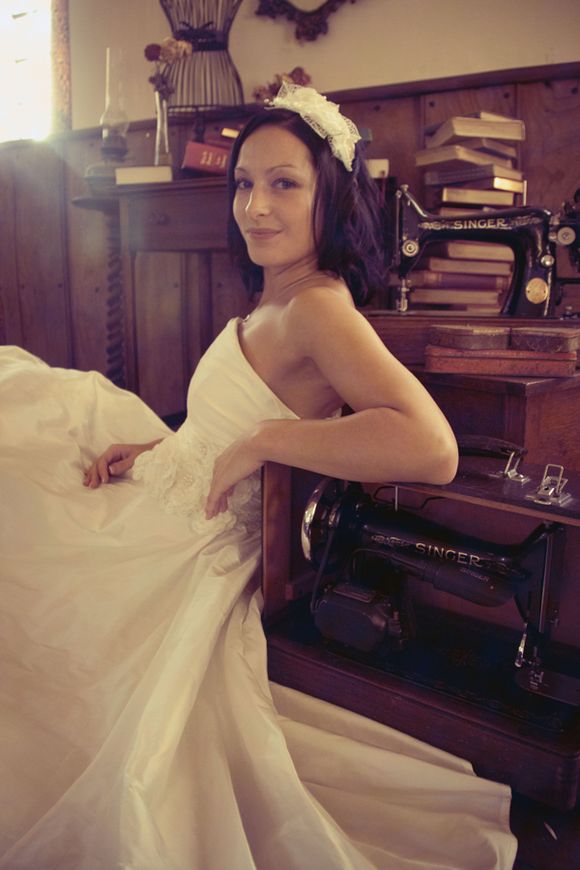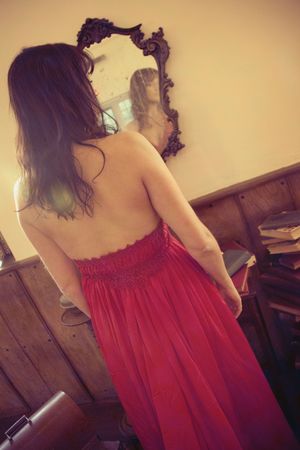 What an utterly beautiful dress this would make for your Bridesmaids…
Oh how beautiful. I am longing to try on every single one of these dresses!
You can buy Liliia flowers and accessories from various outlets throughout the UK.  To discuss how Vikki can help create your bespoke Wedding/Bridesmaids dresses, visit the Liliia website, Liliia Facebook page, or email Vikki directly.
Huge thanks to Assassynation Photography for allowing reproduction of these beautiful photographs on the Love My Dress Wedding Blog.
More dreamy photography on Love My Dress from 12:00 noon today….
Much love,
Annabel xXx
♥