I have two eye-poppingly beautiful weddings coming up soon where the Bride wears Valentino.  The first will feature on Monday (I can't tell you how excited I am, it is one of my favourite weddings to have ever graced the pages of this blog – you are going to super-love it!). 
As I was doing some Valentino research this week, I couldn't help but think that so many dresses from Valentino's Spring 2011 Haute Couture collection would make the most exquisite of wedding dresses.  Now granted, most of these gowns that graced the runways at Paris this week would be price accessible only to those very privileged few, where the wedding budget isn't an issue.  However, the Valentino Spring 2011 Ready to Wear collection also offers some very beautiful wedding dress options, and with a price guide c.£1.5K for a day dress, c.£3K for an evening dress – these Ready to Wear gowns are within the same price bracket as say a Jenny Packham or Caroline Castigliano gown – popular choices with Love My Dress readers.
For today though, and for the sake of utterly beautiful dresses, I wanted to share some images from the  Valentino's Spring 2011 Haute Couture Collection.  I adore the subtle pleats, simple silhouettes and long sleeves of the day dresses and the opulence and floaty silk chiffon and crepe organza elegance of the evening dresses below. 
I can but dream…
Love My Dress Wedding Blog – Photography Coypright (c) 2011, Andrew Thomas, First View.  Source:  Vogue.com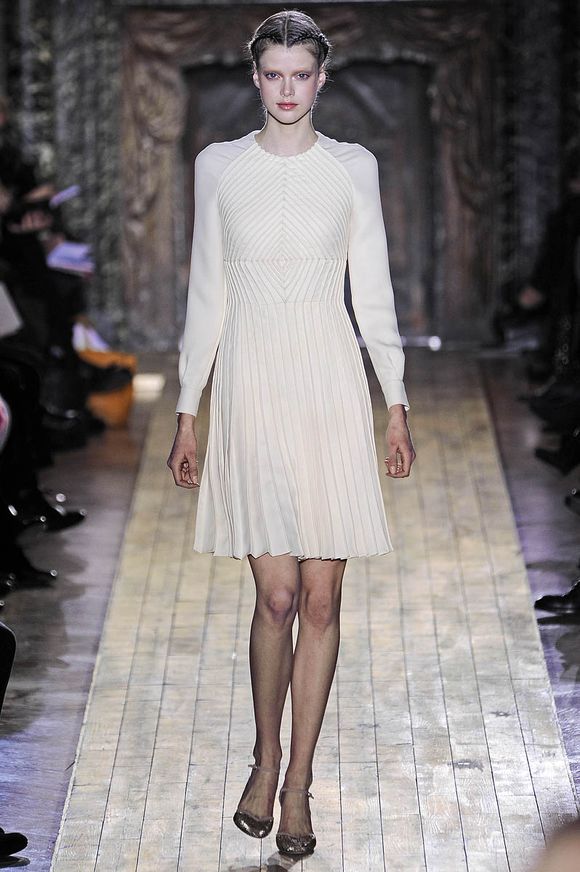 Created by Designers Maria Grazia Chiuri and Pier Paolo Piccioli for Valentino,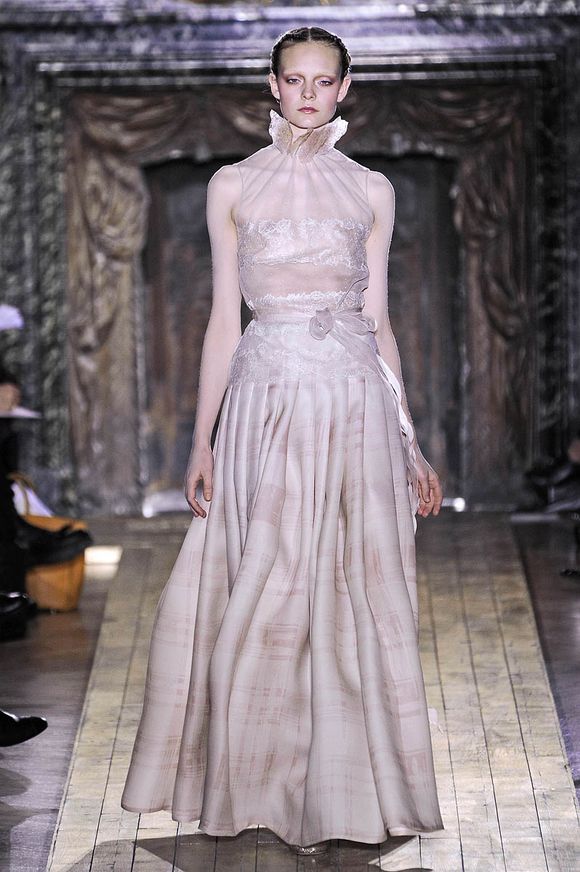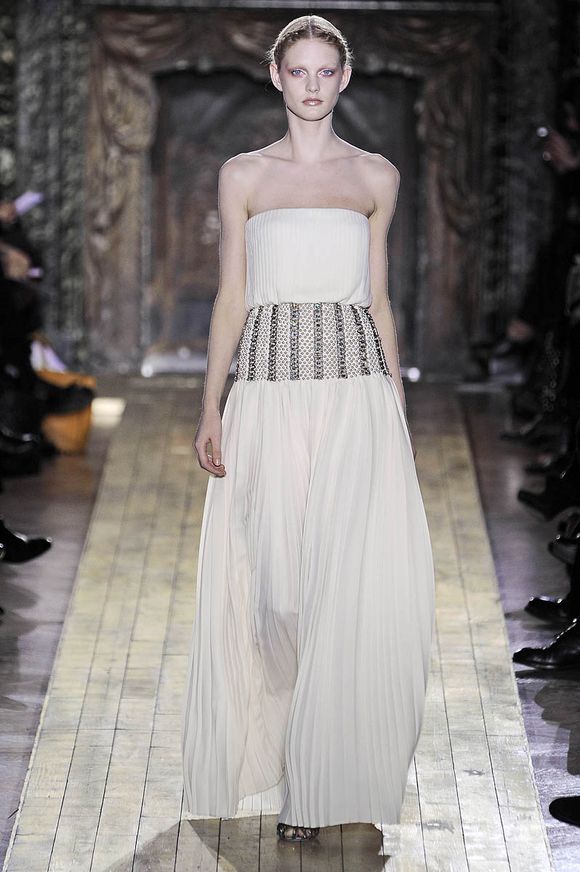 You can see and read about from this exquisite collection at Vogue.com.
A select number of dresses from the latest collection Ready to Wear collection can be purchased online via the Valentino website  or visit the online store locator.
And you can see these dresses in action via this fabulous video on the Valentino website.
Much love,
Annabel xXx
♥