Hi Guys n Gals ;)  Usually on a Sunday, I'd either take a little rest from my blogging duties or write something a little off-topic, left of field or reflective, but then some beautiful photos winged their way yesterday from Photographer Emma Case and I just had to share them with you.
This is Ben and Sarah and they tied the knot on 17 June 2011 at the stunning Preston Court in Kent.
The wedding was co-ordinated by London Wedding Planner Tiffany Grant-Riley, who was commissioned by the couple to find a venue where they could get married outdoors, in a rural setting,  within easy travelling distance of London.
Sarah's gorgeous full-circle skirt was from designer Candy Anthony…
"I knew I wanted a 1950s prom style dress. I thought the shape would really suit my figure.  I wanted a short dress because I love shoes! I tried on lots of beautiful dresses at Elizabeth Avey and Fur Coat No Knickers, but I didn't find my dress. When I went to Candy Anthony, I loved the Liz Taylor as soon as I saw it. I loved the neckline. I loved the layers and layers of tulle.
I loved that it felt like a dancing dress. I loved that I could have a huge pink petticoat! The sample dress didn't fit (I was 2 stone heavier than on my wedding day), and I still felt beautiful when I tried it on. And I thought Ben would love it!"
Check out this FRILLS!
Love My Dress Wedding Blog – Photography Copyright (c) 2011, Emma Case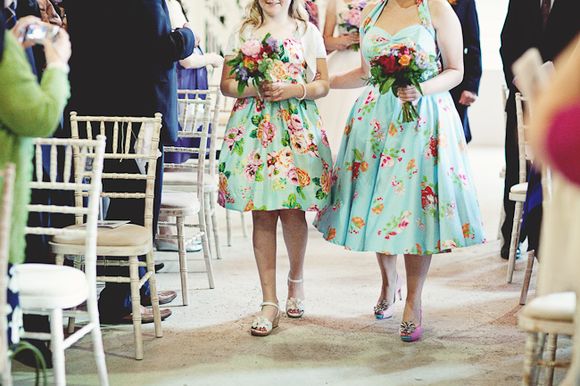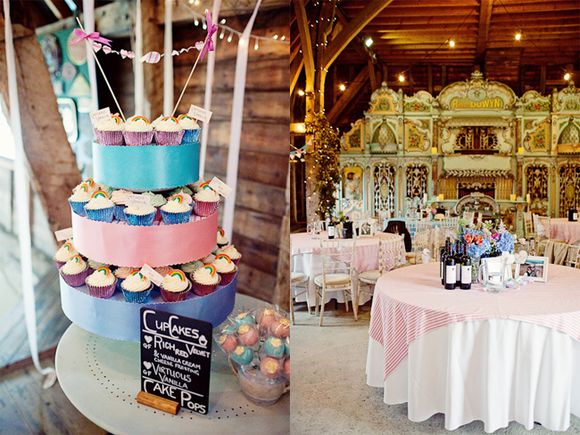 "We had a mix of virtuous vanilla and red velvet cupcakes from Estella Cupcakes – all gluten-free (Sarah's Mum and Ben's cousin can't have gluten and we decided cake should be edible for everyone)!"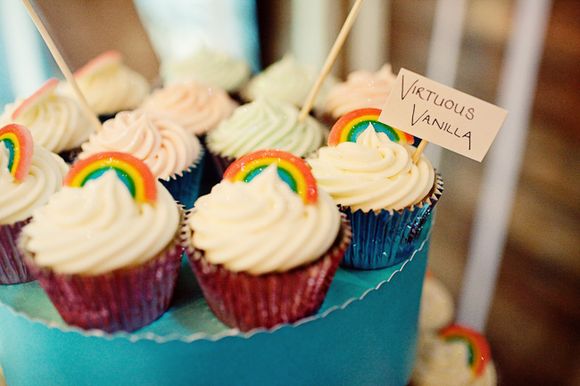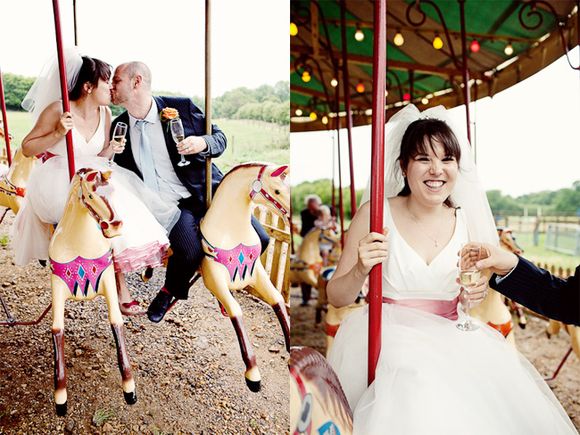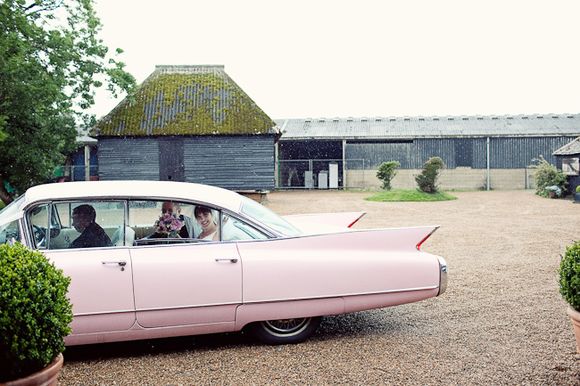 The girls from the wonderful Lipstick and Curls prepare Sarah for her big day…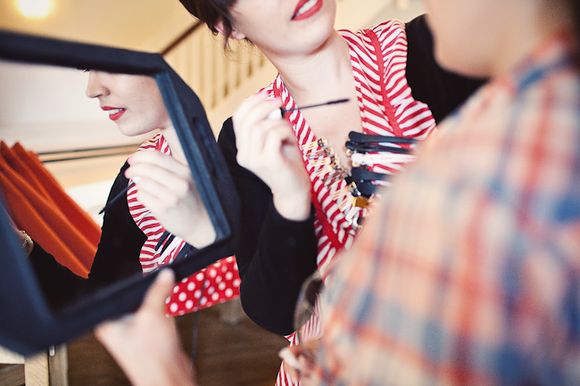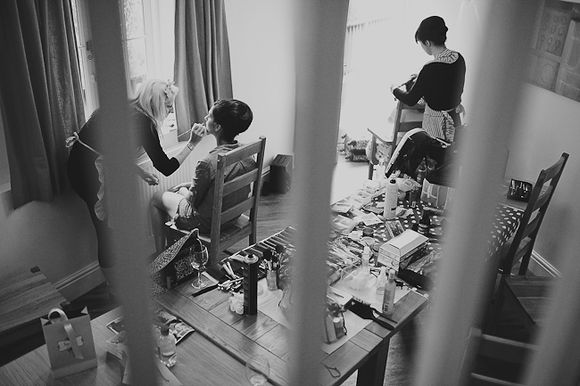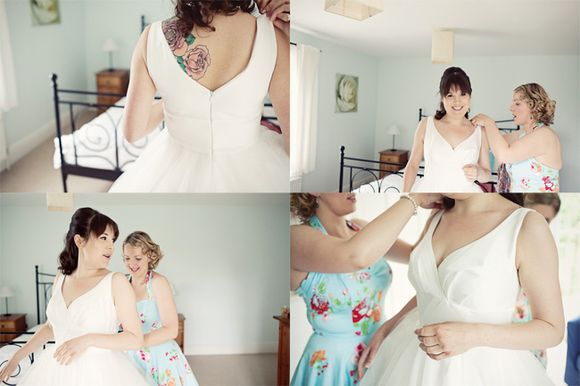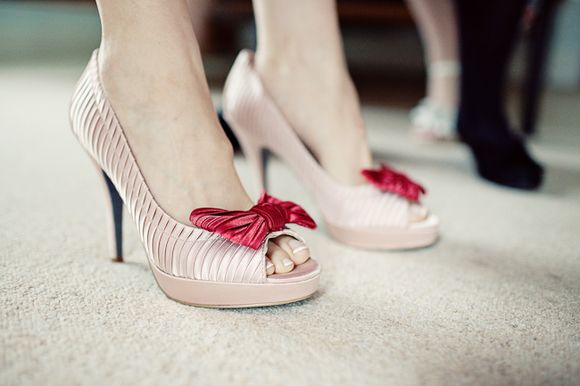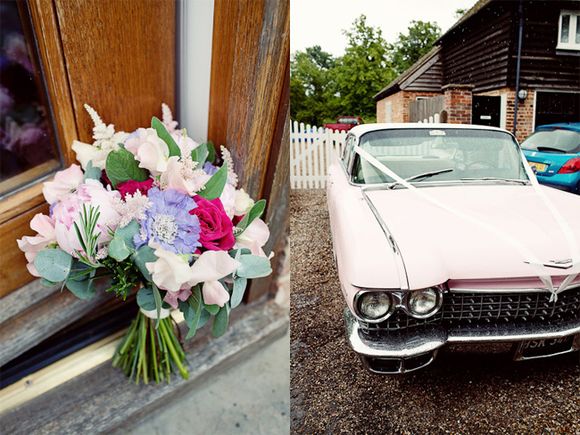 "We chose Preston Court because of natural beauty of the estate, the tranquillity of the area, and the incredible character of the buildings. Most of all we loved the unusual features collected by the owners – the 1850s carousel, the vintage organs, the steam trains, Chas and Dave the peacocks!
It was only the second venue Tiffany showed us and we knew immediately it was where we wanted to get married…"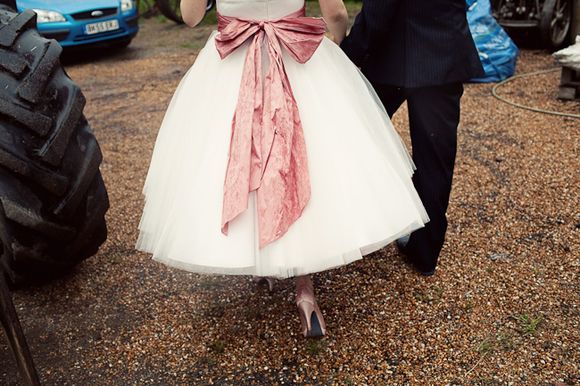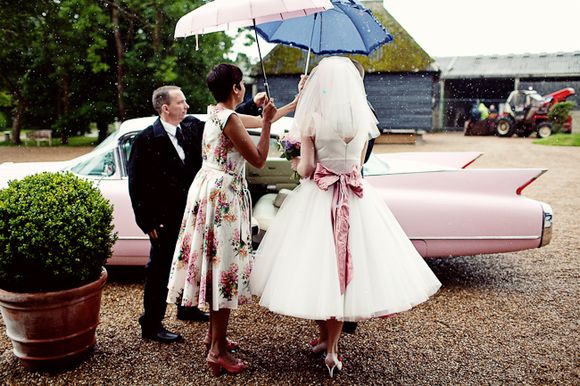 Darling and Wild provided the pretty florals…
"We wanted the flowers to look almost as if they had just been scooped up from a beautiful English garden. Lara and Tiffany had to give us lots of guidance on specific flowers because we know very little! We think the end result was spectacular!"
Ben walked down the aisle first with his parents to  "Over the Rainbow"  – Israel Kamakawiwoʻole version, and Sarah then walked down the aisle with her parents to "Over the Rainbow" – the Judy Garland version…
"Neither of us had ever really thought about the kind of wedding we would want until we got engaged. We had lots of seemingly disparate ideas – 1950s, outdoors, family focused, kid friendly, relaxed, fun – and we didn't want a traditional "wedding factory" day. Tiffany helped us pull these all together, and along the way we integrated lots of other things we loved – carousels, rainbows, piñatas, dancing!"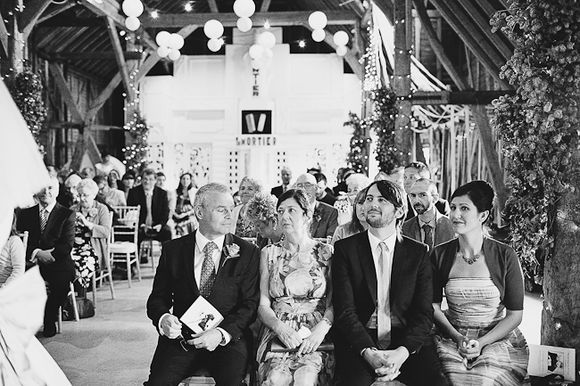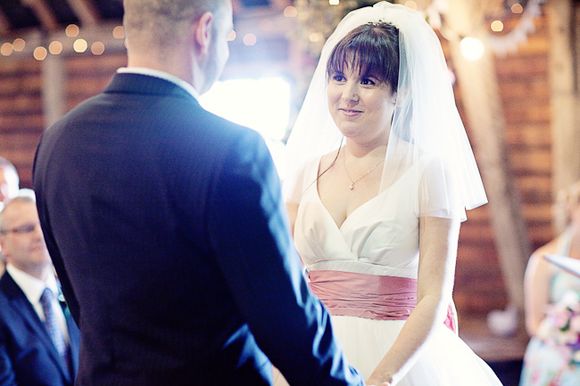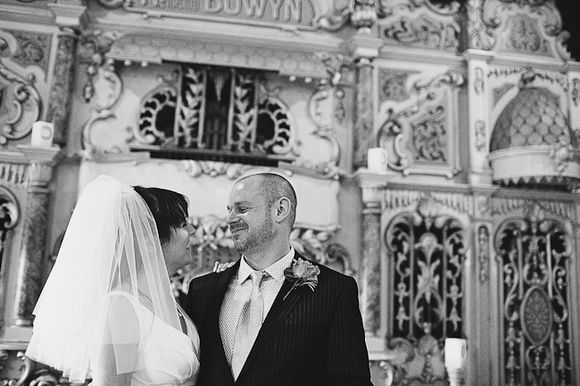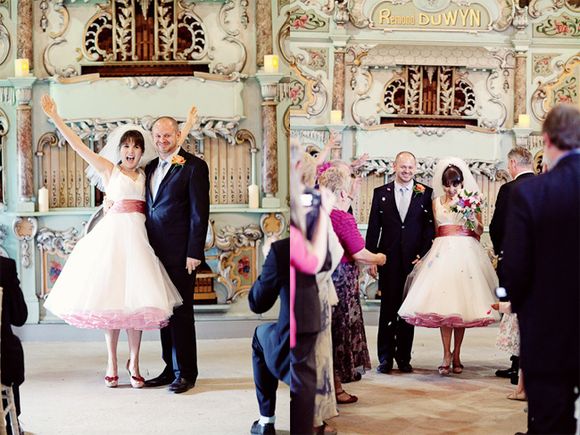 Stylist Tiffany Grant Riley told me a litle more about Ben and Sarah's choice of colours and wedding-day decor…
"When we talked about the colours Sarah and Ben wanted to work with, aqua and candy pink came up quite a lot-these always fit in well with a 1950s theme. Coincidentally Preston Court has a stunning steam organ inside the barn in very similar colours so I used this as a base to work from and everything else just fell into place! I always work very hard to bring in lots of little details into the day, like creating an alcoholic and soft punch named after their cat Pooky, or the hand stamped and machine stitched escort cards.
I had an absolute ball working together with Sarah and Ben and was so happy to see them having the time of their lives on the day-despite torrential rain for most of the day!"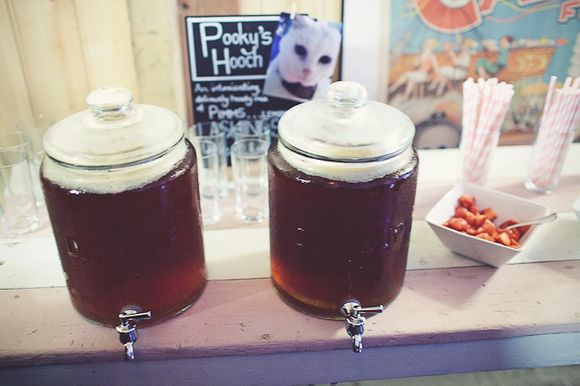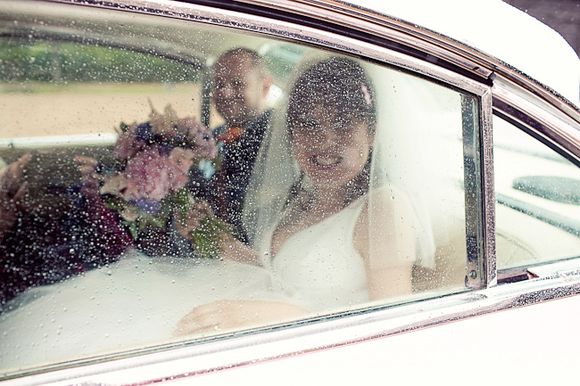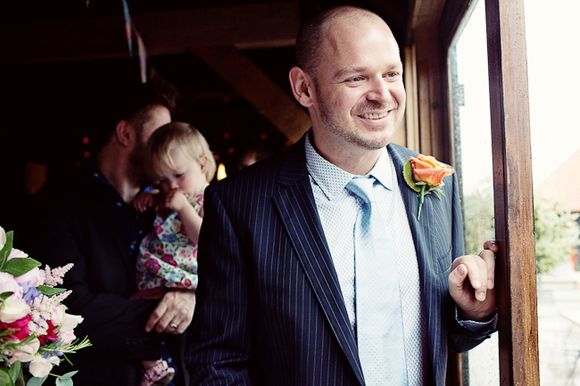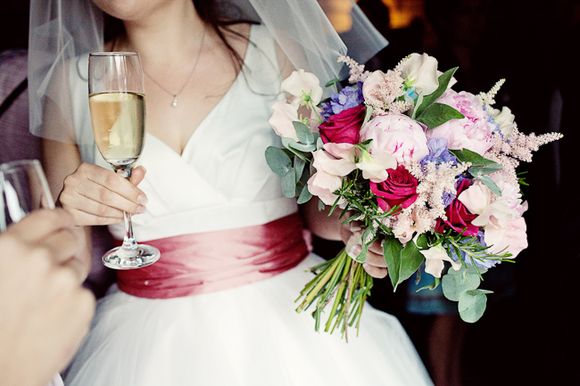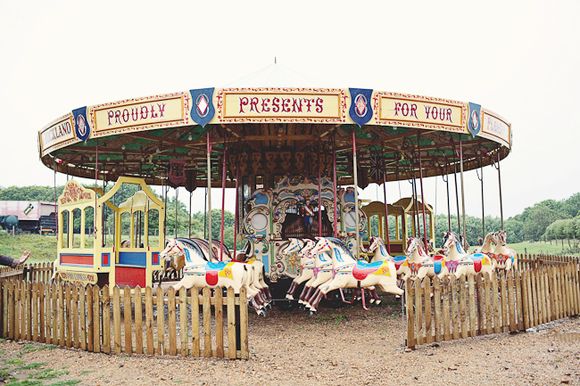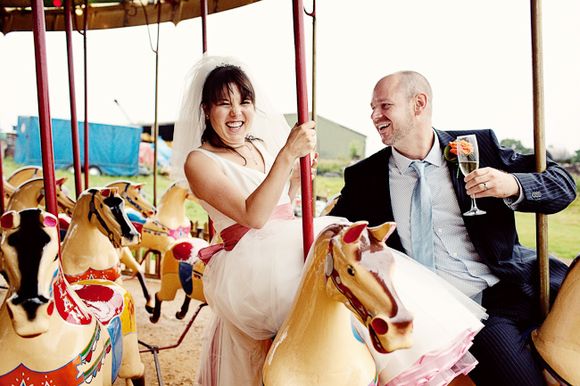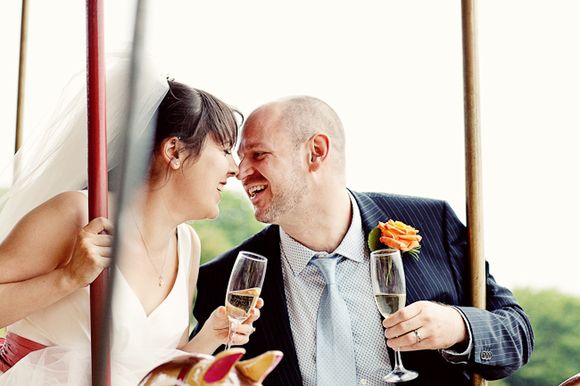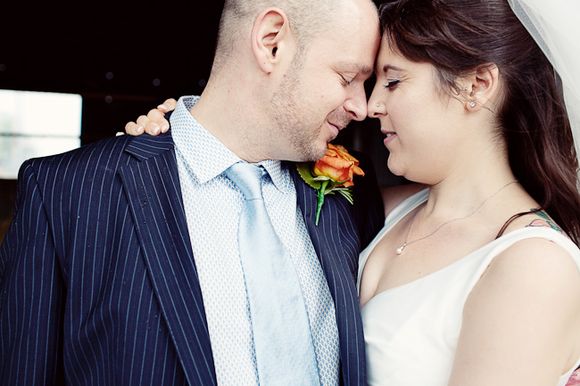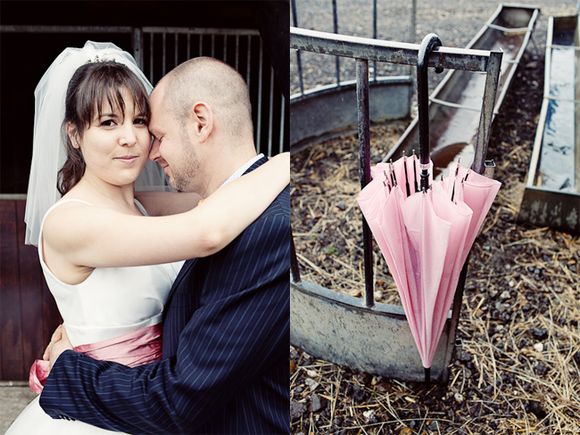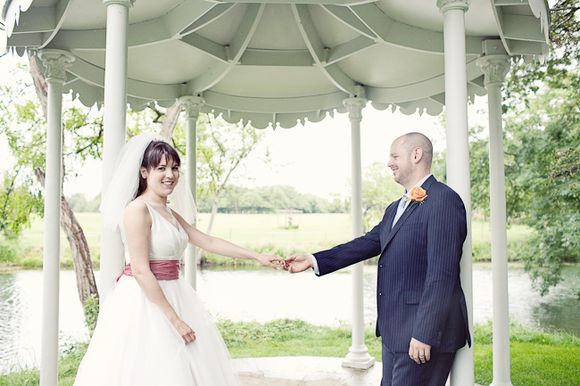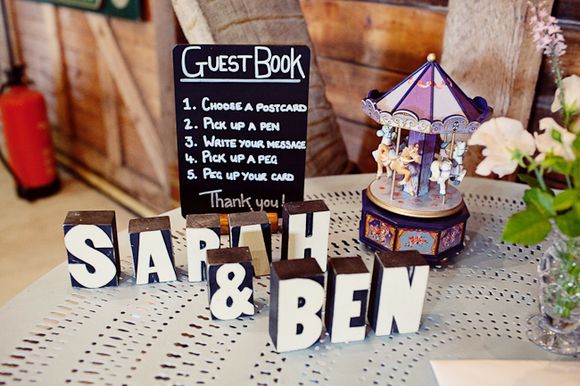 "Our table cloths were hand made by Tiffany with fabric from Fabric Rehab…"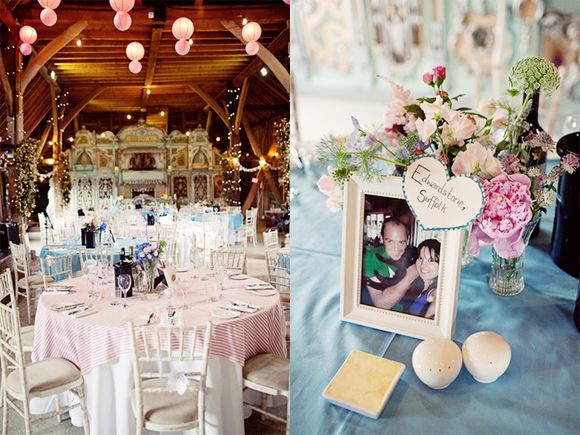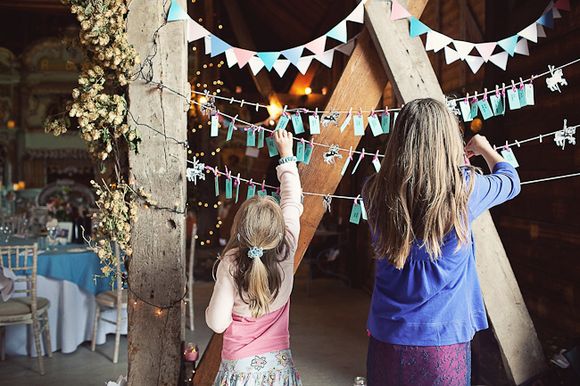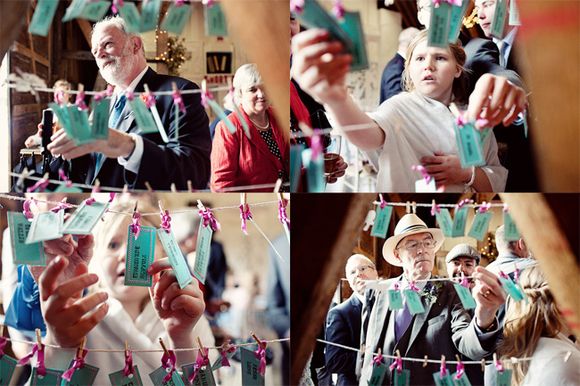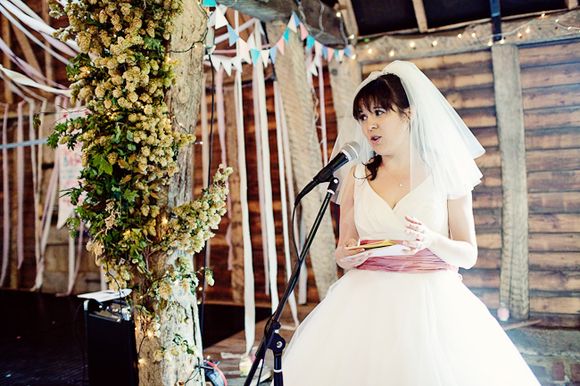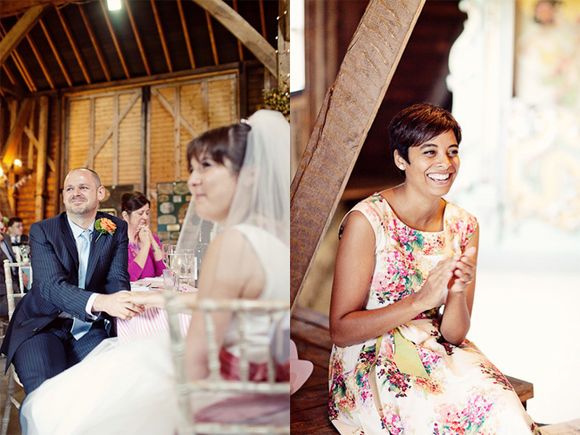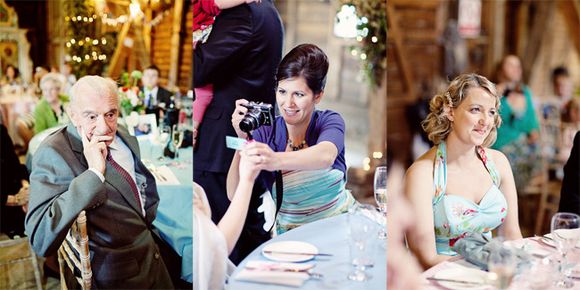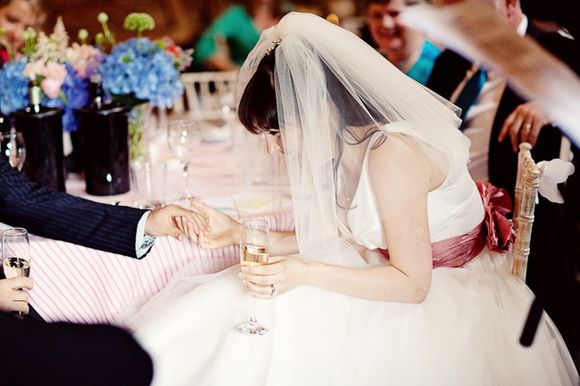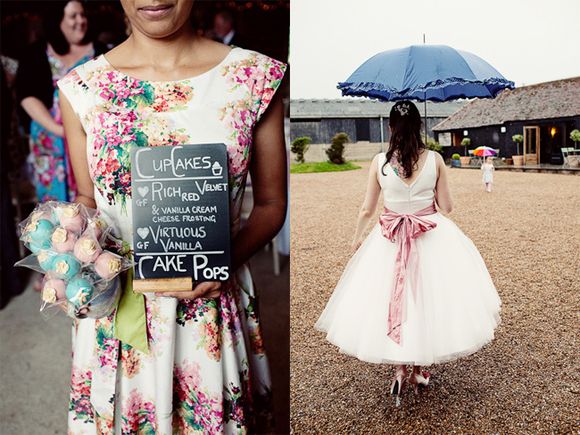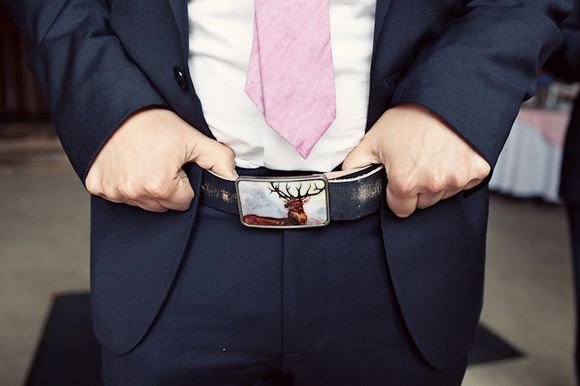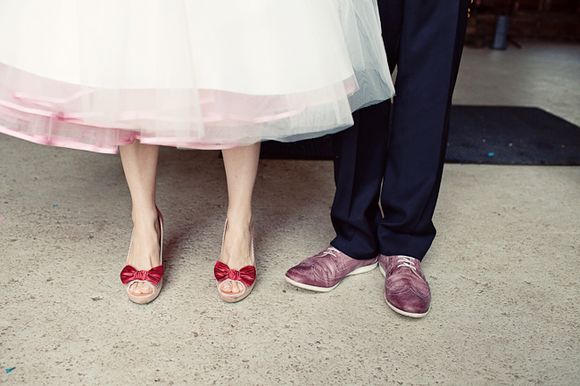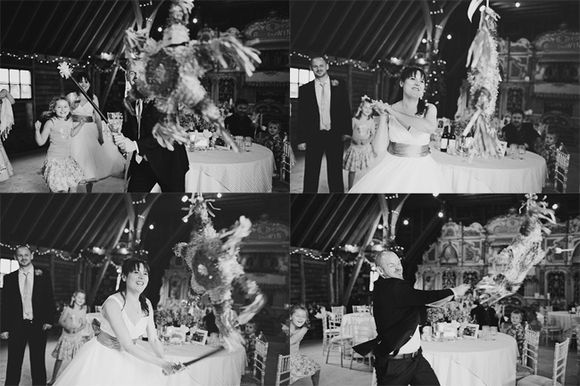 Sarah wore a 2nd pair of heels on her big day. A very flat pair! These fabulous bespoke Converse shoes were customised in the colours of the wedding day with 'Team Wallis' embaroidered on the side, to match the Groom's….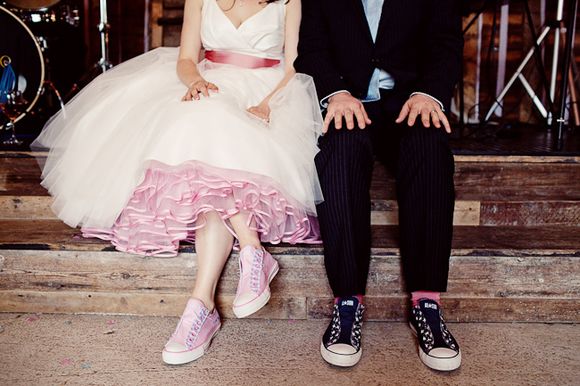 Words of Wedded Wisdom…
"Don't worry about trying to keep everyone else happy – it's impossible!
Share the experience of planning and choosing with your groom.
If you can, hire a wedding planner.  Tiffany was worth every penny and ten times more. She really understood our ideas, and turned them into a reality we never could have made real ourselves. Her knowledge of the industry, her organisational skills, and her creative flair meant we had a day beyond our wildest dreams…."
Wowsa! Totally and utterly love it 😉
Click here to view more weddings by Emma Case Photography on Love My Dress here. You KNOW you want to!
"We loved the intimacy and warmth of Emma's photos when we first saw her blog. She seemed to really know how to capture relationships and emotion. Emma did our engagement shoot in December and we just loved her – she made us feel so comfortable and at ease, and delivered the most fantastic set of photos. She and her husband Pete were an absolute pleasure to have at our wedding.
We are just blown away by how beautiful our wedding photos are; we'll treasure them for the rest of our lives…"
You can also see more from the wonderful and talented Wedding Planner and Event Stylist, Tiffany Grant Riley by visiting TIffany's website or clicking here to view her work on Love My Dress.
Let's have your comments my lovelies, what about those rainbow cupcakes eh? 😉
Much love,
Annabel xXx
♥
Photographer – Emma Case
Wedding Planner + Stylist – Tiffany Grant-Riley
Venue – Preston Court
Brides dress & veil – Candy Anthony
Brides shoes – Carvela + Custom Converse
Brides hair accessories – Yarwood-White from Luella's Boudoir + Necklace from Mikimoto
Bridesmaids – Vivien of Holloway
Groom – Hugo Boss + Tatty Devine cufflinks
Flowers – Darling and Wild
Cake – Pop Bakery + Estella Cupcakes
1960's Pink Cadillac – American Dreams
Entertainment – Cecilia Stalin and band
Hair & Makeup Artist – Lipstick and Curls
Catering – Scott Anderson