** Reader Reminder:  UK Readers who live in, or who have access to The Midlands on 4th November 2012, may want to check out the Eclectic Wedding Extravaganza.  Both photographer Assassynation and designer Liliia will be exhibiting ***
Regulars of Love My Dress will probably be aware that I am a huge supporter of small businesses and especially, new designers starting out in the industry – especially dressmakers (Im married to a fashion graduate, he knows how to make dresses – there's a story behind it, you see).
These photographs were submitted by photographer Sarah Lafford of Assassynation Photography, on behalf of her sister Vikki of 'Liliia', who designs beautiful wedding dresses.  What a talented pair of siblings indeed, and so charming that they are working together on something so beautiful.
Vikki told me 'my dresses and accessories are inspired by folklore,
fairytales and nature so I have always loved the idea of a photo shoot in a
woodland clearing but this shoot took the idea and turned it inside out.'
Love My Dress Wedding Blog – Photography Copyright (c) 2012, Assassynation
"This shoot was organised by Sassy and I after I viewed the
barns at Cogges Manor Farm, as a possible venue for my own wedding. The largest
barn at Cogges Manor Farm has an old wagon at one end and an old truck the
other, which I knew Sassy would love too and was inspiration for our idea to create
an outdoor scene indoors.
We
also
wanted to show how you can use a really versatile space to create
something unique and beautiful and to inspire other people planning a
wedding or event. The staff at the venue were so accommodating and very
helpful and I'm sure
they wondered what was going on when a delivery lorry arrived full of
trees!"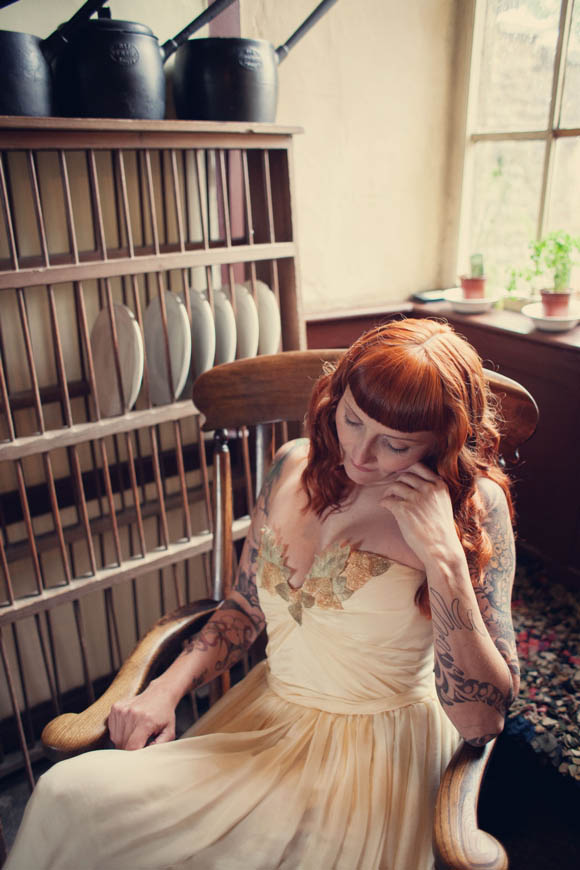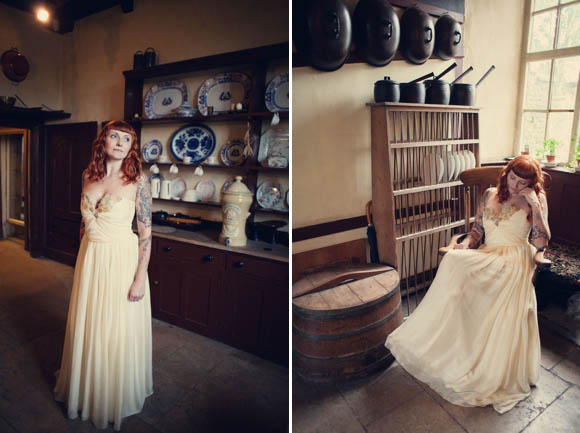 "Cogges Manor was first built in the 13th century and it expanded
throughout the 16th, 17th and 18th centuries.
It continued as a working farm until 1974, when it was first opened to the
public as a farm museum. This year it played host to its first wedding
reception in the Cotswold stone barns. It's such an interesting
venue with so many photo opportunities. Unfortunately on the day of the shoot
it rained non-stop and we couldn't do anything outdoors, but it really is
beautiful!
Our models were all fantastic and very patient volunteers, mostly
friends and family, though we had one surprise addition to the shoot when we
were joined by Cogges Manor Farm resident Jonathan the goat."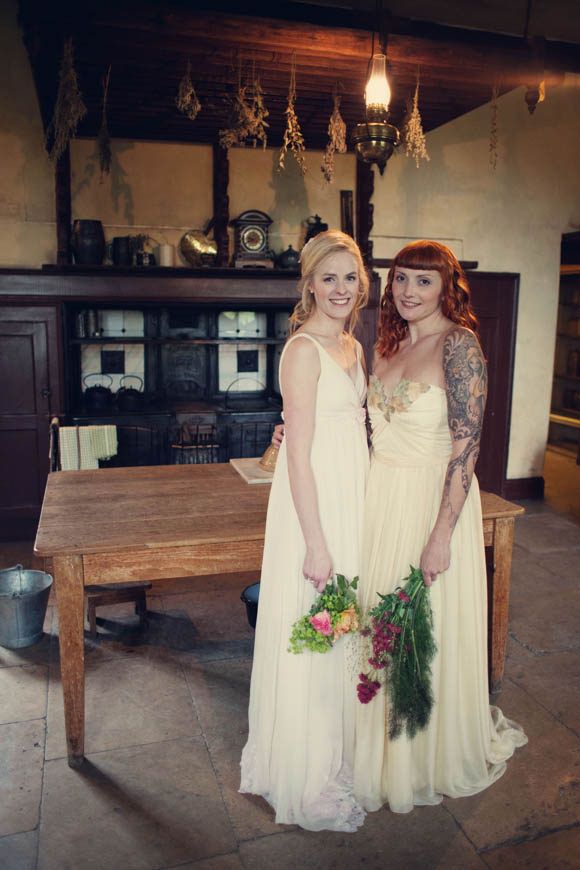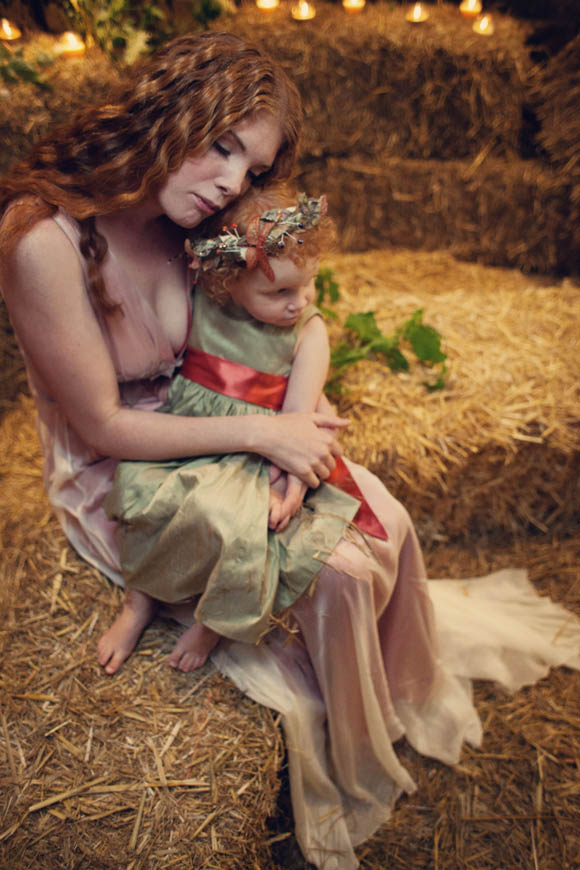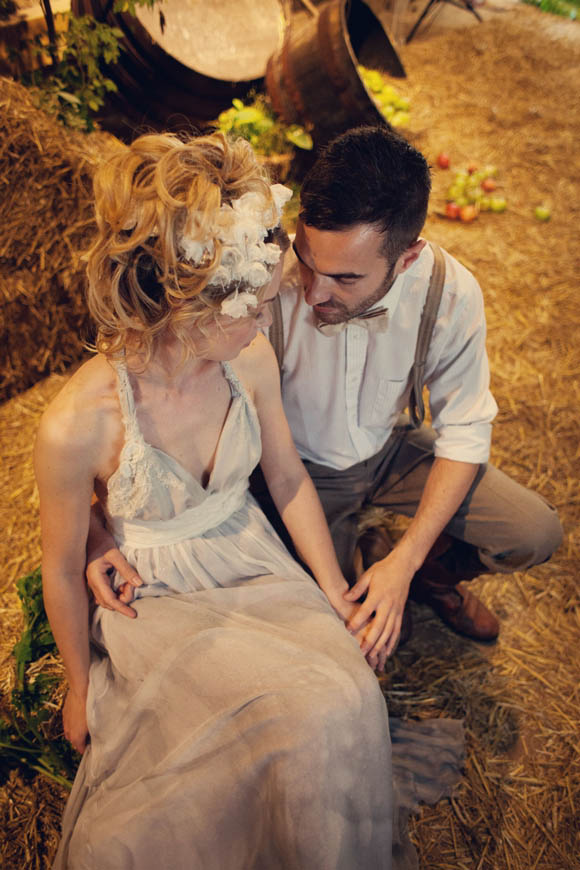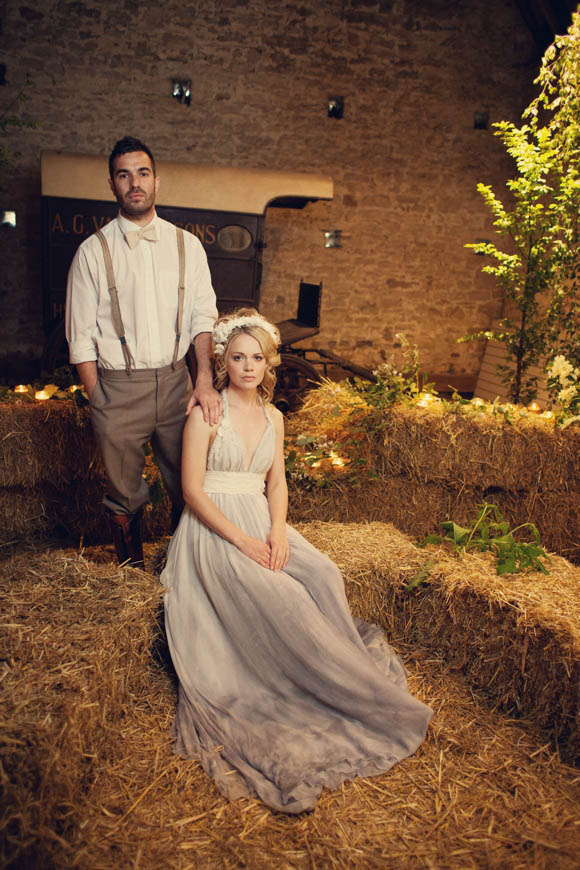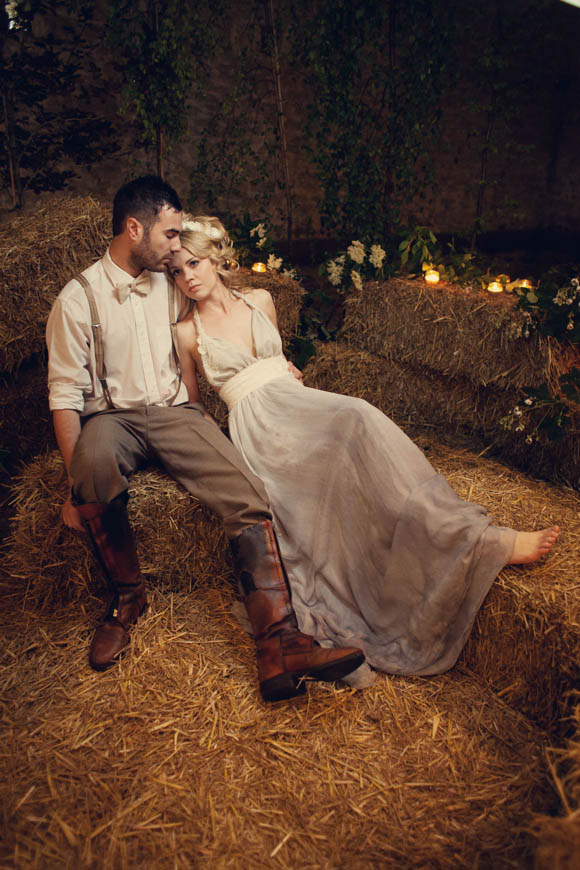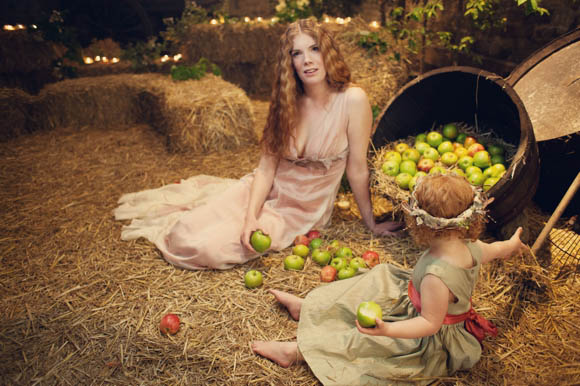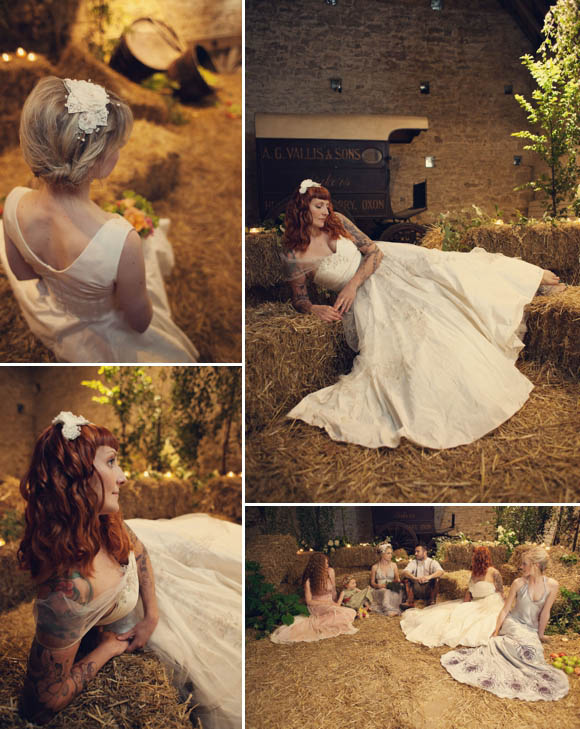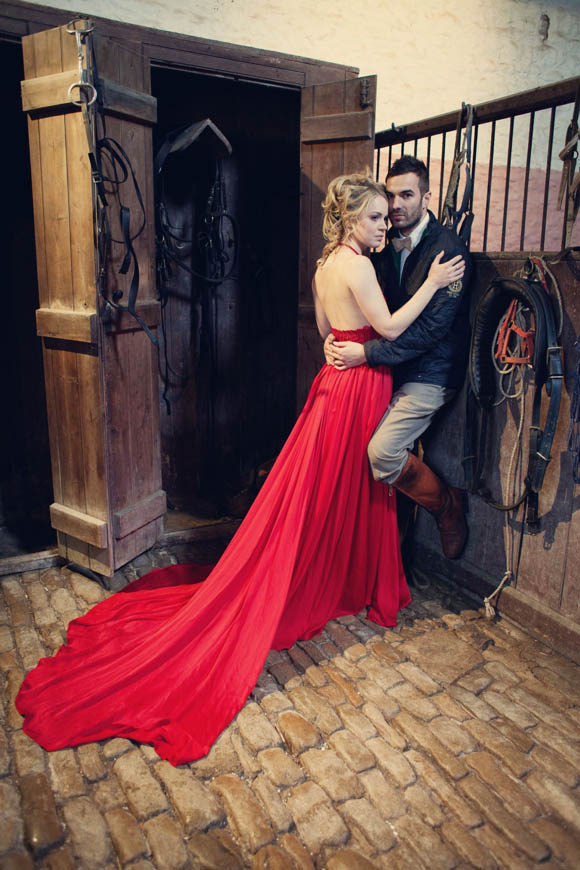 I adore the softness of these designs and all the whimsical, fairytale images they conjur in my head.  If you love the look of these beautiful gowns, you
can contact designer Vikki Lafford via her Liliia website.  Both Liliia and Assassynation will be showing at the Eclectic Wedding
Extravaganza in Birmingham on 4th November.
With much love,
Annabel
Photography – Assassynation
Dresses and hair accessories – Vikki Lafford of Liliia
Venue – Cogges Manor Farm, Witney, Oxfordshire
Hair Stylist – Fringe Hair and Beauty and Zarla Fowler
Makeup Artist – Emma Louise Giles
Trees – hired via Bampton Garden Plants