This evening, I'm due to speak with lovely Melanie Helen, of Cranberry Blue Weddings, regarding a certain book launch event that I'm planning for a little later in the year. I cannot tell you how relieved I feel to have made contact with a professional event planner and stylist. My book launch is very important to me, and yet I know I simply don't have the time or resources to commit to making it wonderful, to planning every last detail, never mind worrying about a guest list and making sure everyone is looked after on the evening.  I am so grateful that someone like Melanie is out there, someone to help relieve the stress factor.  As well as being the regional winner (London and South East) for the
category of Independent Wedding Planner at this years Wedding Industry
Awards, Melanie happens to be a member of the UK Alliance of Wedding Planners, though 'UKAWP' might roll a little easier off the tongue for some.
With the exception of this little Summer Soiree I planned in 2011 (I say little – over 250 members of the UK wedding industry attended from all over the country), the last and only big event I've ever organised was my wedding day.  It's funny, because back then, the concept of a 'wedding planner' was just so alien to me.  I remember thinking, what did they actually do? And why would I want a complete stranger present on my wedding day – worse still, potentially making things happen that I didn't really want to happen?  Taking things out of my control.  I remember thinking at the time, 'wedding planners, hmm, weren't they a flash in the pan idea?' Do people actually use them any more?
Love My Dress Wedding Blog – All Photography Copyright (c) 2013, Eliza Claire (unless otherwise stated)

Good God how naive and wrong I was.  For a start, I nearly did myself in planning my wedding. I had a 3 year old daughter at the time who didn't see too much of her Mummy, especially for the last few months of planning, and I had way, way too many late nights trying to work out this, that and the other – all those elements you need to make sure work together cohesively to ensure complete wedding day bliss.  In the end, my wedding day was indeed a blissful experience, but it wasn't for the lack of input from our brilliant on-site event planner, stylist and co-ordinator at our wedding venue Dunsley Hall. Thank GOD for her, is all I'll say.  I was so incredibly grateful for her support.
I can safely say I've come to comletely respect and highly value the role of the wedding planner.  But I think I was a little late to the party.  I mean, look at some of these testimonials on the Cranberry Blue (UKAWP member) web page.  Probably hardly surprising, when you read Melanie's approach to work;


Categorically not accepting commissions from any suppliers. I like that. A lot. And so should you. It means you have the freedom to work with the suppliers you want to – not who a wedding planner or venue says you have to – I have heard some horror stories, trust me.
I've been writing for Love My Dress for over three years now, and in that time, the wedding planner has to me, come to reprewsent that unsung hero who works tirelessly behind the scenes, ensuring your day runs as smoothly as possible, keeping things together, forever the face of professionalism and the presence of calm.  Did you know you can also hire planners to just provide on-the-day assistance? Who wouldn't want a reliable helping hand on the day ensuring that all parties (catering, entertainment, registrar, venue management etc etc) were all working together in harmony.
I've been keen to examine the role of the professional wedding planner for a good while now, and today, with the assistance of Love My Dress sponsors, UK Alliance of Wedding Planners, I hope to enlighten my readers about the value of the role and the benefit it can bring to couples planning a wedding.
The UKAWP is the leading industry body for the UK wedding planning market. Bernadette Chapman and Sandy Moretta of the UKAWP explain a little more…
"Our goal is to promote professionalism in independent wedding planning to ensure a fantastic experience for couples hiring wedding planning professionals and to this end our activities are quite diverse. Our principle activity is training, both new entrants to the industry, via our very practical business-focused weekend training courses, and developing the knowledge of existing planners with regular workshops, seminars and mentoring.
We offer membership via a stringent application process and adherence to our code of business practice.  But the goal for all of this is to give couples the confidence to know that they are using the very best wedding planner around."
I think the 'to ensure a fantastic experience for couples hiring wedding planning professionals clarifies it more than anything for me. That is what I would expect of any wedding planner – but how do they do it?  I'm a professional wedding blogger these days, I get what wedding planning is all about now, but not so long ago, I was the one confused by the role of the wedding planner and what it represented, so I would imagine some of my readers may well be feeling the same way too. This blog post is here to demystify everything about the role of the wedding planner and leave you convinced that if this service is something you can afford within your wedding budget, it will be money supremely well spent indeed.
"The role of a wedding planner is
vast and most planners are small owner-led businesses who are only too
happy to adapt their role and service to suit each couple's requirements.
However, the role is often that of a specialist advisor and confidante
(and importantly an impartial and non emotional one), who has the
knowledge and experience to take the simplest idea and develop it into
something really special, unique and totally fitting to the couple.
A
good planner knows what works and what doesn't, how much things
realistically cost and how to use a budget to maximum effect, for
example how to dress, style and personalise the wedding in the best
possible way."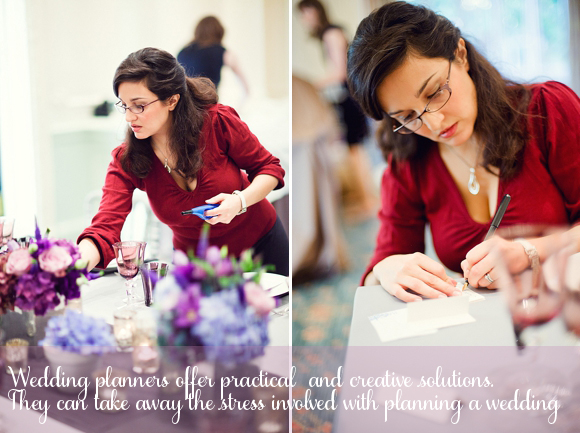 During a recent chat with the UKAWP, I explained that when I set out to plan my wedding, the concept of a wedding planner didn't even enter my head, and yet now, reflecting back on my experience, I would have so valued some assistance on the day.  My preconceived idea of a planner however was that they might take over and I'd lose control and my wedding wouldn't really reflect me? I asked Kelly and the UKAWP members how they would reassure any bride who might feel the same?
"It's a common concern and understandable. The role of the planner however is very much to put into play the wishes and vision of the couple. As a planner myself I spend weeks and months really building a rapport and intimate knowledge of my couples and it's always with their idea in mind that we go ahead. They sign things off at every turn so that they retain that control all the time but by the time the wedding comes they trust me to just know what they would like. At UKAWP we all believe that it's vital to have a great personality match between clients and planner because of the level of trust given. On the wedding day itself though, we believe it's a far more scary concept to leave the set up and implementation to a team that barely knows you, rather than somebody who knows and really cares for the details."
Photography Copyright (c) 2013, Jemma Watts of Pearl Pictures

Wedding Planning isn't just about working with a planner months in advance so they can take control of organising many aspects of your wedding – many wedding planners also provide on-the-day co-ordination – but what is that exactly, and how could it assist brides and grooms less keen to invest in a full wedding planning service but never-the-less who would benefit from help and assistance on the day?
"On the day co-ordination or day management is where a planner comes in at the latter stages of the planning to act as an event manager on the day, working alongside the venue and wedding suppliers you have already chosen and confirmed details with. There is typically an initial meeting to ensure that you have the rapport and match that I talked about above, and then a meeting about 2-4 weeks from the wedding which is a detailed briefing of all the logistical and design details, seating plans, schedule and more. A day-of planner would usually contact all suppliers to introduce themselves and fill in any information gaps using their experience and then attend the wedding day itself usually for the entire set up of the wedding through to the start of the evening reception, although exact hours of course can vary. It's a great option particularly in venues where there is not a continuity of staff, on marquee sites where there is no overall manager and in the cases where there are lots of design details which need to be put into place.
Full planning and design is the most involved and time consuming and
we would not expect one planner to be handling more than 8-10 full
planning bookings per year without help. The quantity of day management
or partial plans might be a fair bit higher but a good planner will know
their limits and the seasonality of their business and only take on
what they can manage. One huge benefit of UKAWP is that we recommend
each other where there are date clashes or where our team needs to be
expanded.
Our members
are a very diverse bunch, lots of them with very unique specialties
which shine through in their wedding work, be it a unique location that
lends itself to beach weddings, their nationality which might make them
ideal for French speaking clients, a strong design background which
appeals to the more style-led wedding couple or conversely a strong
project-management approach which appeals to a more classic/corporate
couple.
In terms of specific services, these range from
help at the very start with venue finding, through to individual
supplier sourcing, help with the styling and design part of the wedding,
through to management of the schedule in the final few weeks. Day
management remains popular, as well as, of course, full planning and
design which many more established planners focus on.  This PDF article explains them in more detail'.
Our website contains a wealth of information. There are specific
articles which give tips on the range of services offered by wedding
planners (there is so much choice these days) and tips on how to go
about contacting and choosing the right wedding planner for you.  We
hope that our map directory, which lists all of our members both in the
UK and overseas, makes the process of finding the right company easier. Our blog
also showcases some of our members' wedding work so you can view
examples of their styling: it also shows the activity and effort that
our members put into ensuring that they are continually learning and
expanding their knowledge to apply to their weddings.   Take a look at these documents too Selecting a Planner and Services that Planners Offer."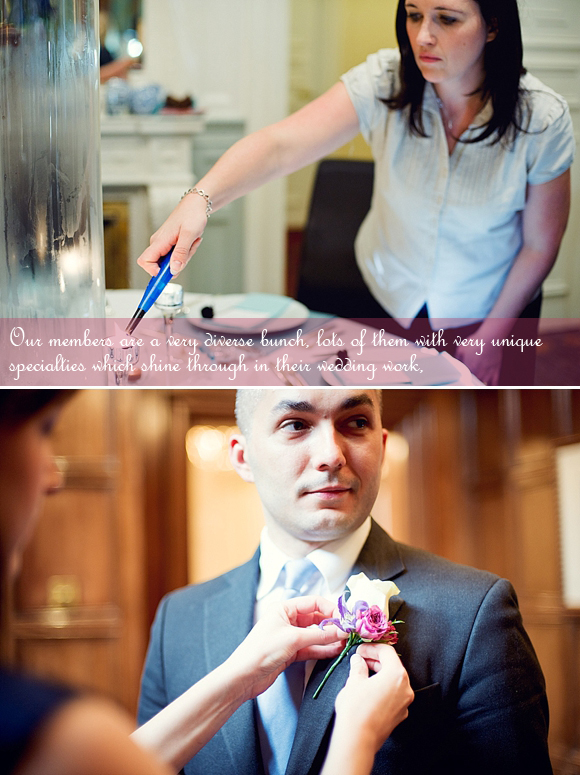 So, now for the all important bit. What bang do you get for your buck? How much do wedding planners cost exactly?
"Wedding planners are accessible to most wedding couples nowadays. Whilst full wedding planning might start at £3000 (and is generally charged as a percentage of the wedding budget), other services such as day management starts from £300. It's often considered to be worth every last penny."
You want to be having this much fun on your wedding day, don't you?

Love My Dress Wedding Blog – Photography Copyright (c) 2011, Pippa Mackenzie
And if you are already a wedding planner and interested in
learning more about how you can become a member of the UKAWP, click
here.  UKAWP members benefit from being part of the organisation because
they have access to training events to continue their learning and
support their business growth. They also gain business through being
able to show-off their professionalism using the UKAWP logo and
marketing materials.  Kelly expands…
"Our members gain a
lot of confidence and business support and share in a great industry
camaraderie with other, often one-person companies working alone. They
meet other planners who can often provide extra staffing in the case of
larger events.
One of the things which we seem to
struggle with as planners is that sometimes we appear a bit
"untouchable". I've had clients who were scared of meeting a wedding
planner and when they met me, they were relieved that I was a normal,
friendly and approachable person. I think it goes back to the days when
planners were only for the super-rich and famous. To that end, being
able to meet planners in a no-obligation environment for genuine tips
and advice we hope is appealing. We'd like to mention the upcoming (and
back for a second time) The Wedding Sanctuary which promises just that. Organised by
UKAWP, there will be a chance for one to one sessions to talk to
planners about particular areas of concern.
But there is much more
besides;  we'll be showing the best of what we can do with a whole
inspiration zone styled by UKAWP planners but accompanied by practical
pricing information to actually allow couples to create the look within
their budget.  There are specialist talks and demonstrations about
planning issues, a boudoir for all things beautiful, a grooms' room as
well as a very select group of cherry-picked discerning wedding
suppliers/experts.
"Other activity coming up
which shows the kind of learning our planners invest in is our exciting
wine workshop where we have a specialist vintner educating our planners
on helping clients find the perfect wines to match their wedding menu.
UKAWP have worked hard since its beginning to champion a very
transparent fee-based charging method. This means that as a couple you
know that your planner is working with only your interests in mind and
not theirs. All UKAWP members pass back any commissions and discounts
which suppliers may offer them to their clients. By working on a
fee-only basis, there is no reason why your wedding planner shouldn't
work with any supplier you wish. That said of course many planners have
considerable value in that they work with a very tried and trusted list
which is often reassuring to a couple who only book once."
So there you go folks! If you have any questions that you would like to ask the UK Alliance of Wedding Planners, or their wedding planning members, please leave a comment below.  The UKAWP will be keeping a close eye on this feature and will be only to happy to assist you with your queries.  In the meantime, some quick and useful links for you;
Find a wedding planner in your area

Understanding different wedding planning services

Guidelines on how to select a reputable wedding planner

Find a wedding planner in your area

You can also follow the UKAWP on Facebook and Twitter.
In the meantime, I'll finish of the list of things I want to discuss with Melanie tonight.  Either that, or I lose my marbles entirely through the stress of it all!
Well planned and organised afternoon love to you all,
Annabel