Happy Friday afternoon lovelies, here's something to make you smile. 
Steve and Gemma got married on 6th September last year at 'The Boat House' Newquay.  Their beadchside location chosen because of the fab food, fab location and very relaxed atmosphere. 
"We got engaged on our 10 year anniversary in Cornwall, Newquay on Huers Hut after a lovely meal at the Atlantic Hotel and when it came to our wedding day, we just wanted a personal, relaxed day with friends and family. A little bit beach inspired in a special place to us – with a simple, natural, rustic feel about it."
 Love My Dress Wedding Blog – Photography Copyright (c) 2013, Keith Riley Photography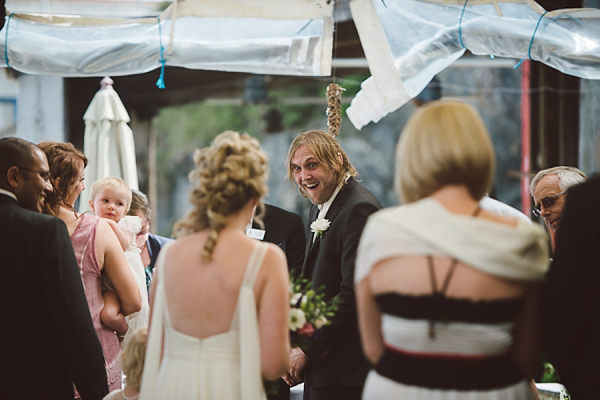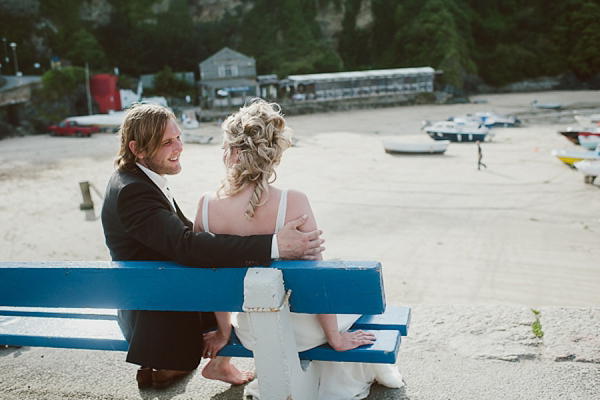 "We used George Mackay Flowers.
She was fab.  I had cream/white in different vases dotted around. I
wanted purples and a hint of pink for my bouquet and to look like I'd
picked it myself. She knew the types of flowers to use, plus I had
confidence in her."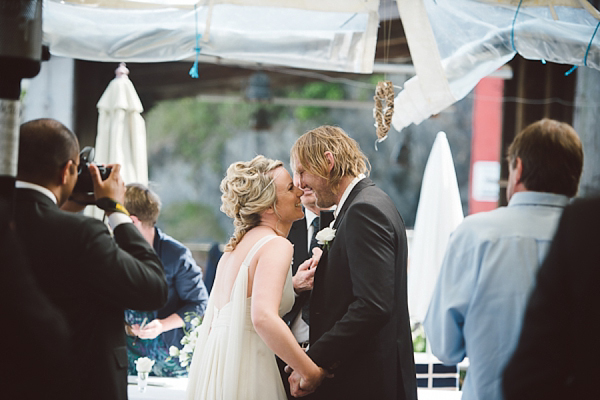 "I put pictures of us up that our two girls have made, bit of
homemade bunting, and the wicker heart that hung above us and I walked
down the isle to."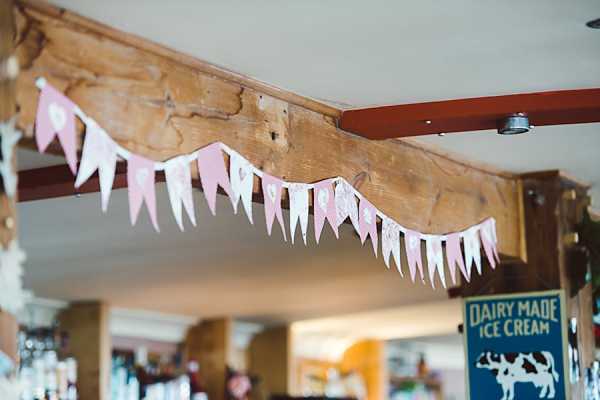 "I chose my Jenny Packham dress because it was little bit bohemian. I loved the way it flowed.I loved the detail, shape and fabric.
My headpiece was by Polly Edwards – I just loved it! I also wore my mum's necklace to feel that she was close to me during the day."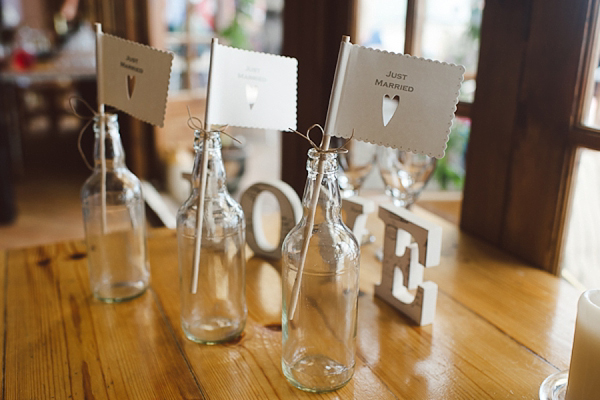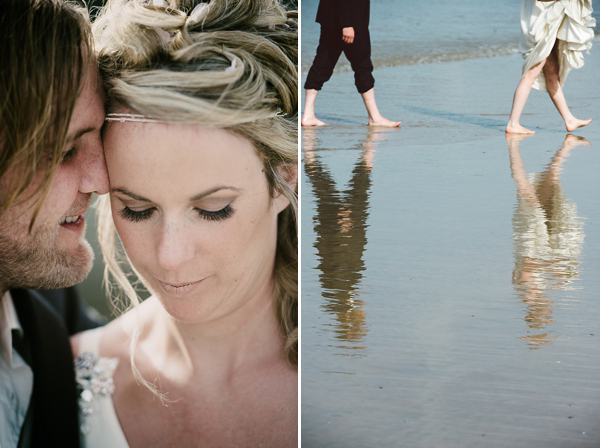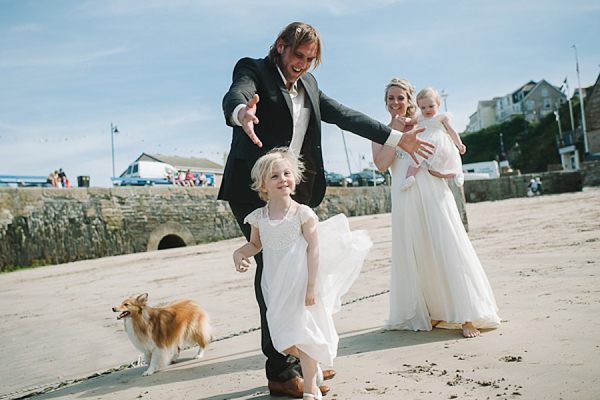 "Our wedding photographer was Keith Riley Photography.  Would
absolutely recommend Keith and Neda! They captured truly special
moments simply and beautifully. Artistic, very friendly,  amazing!"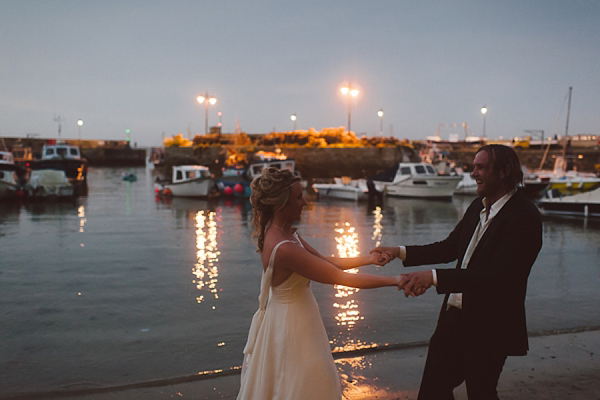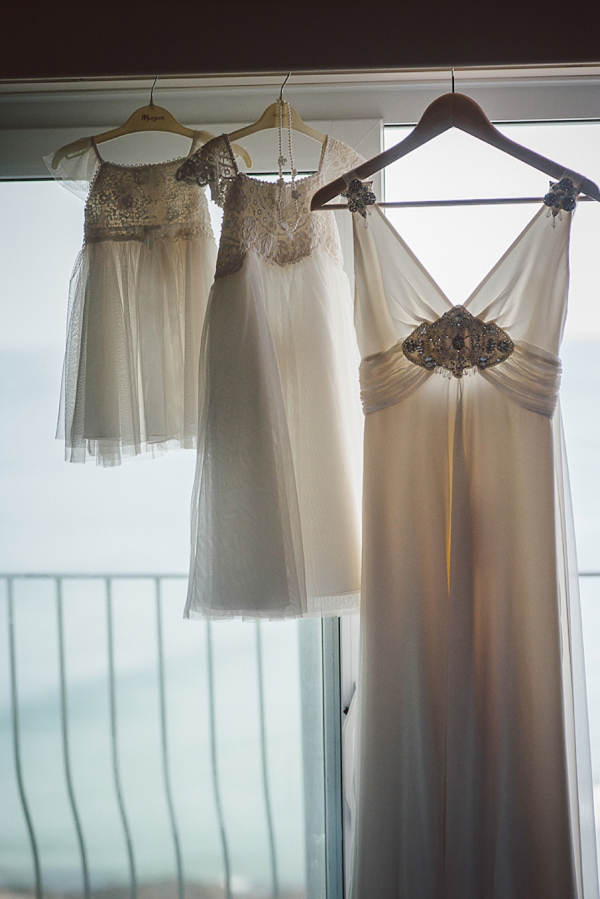 "My make-up was by Suzi Winter – she was brilliant, friendly and professional. I'm so glad I opted to get my make-up done professionally."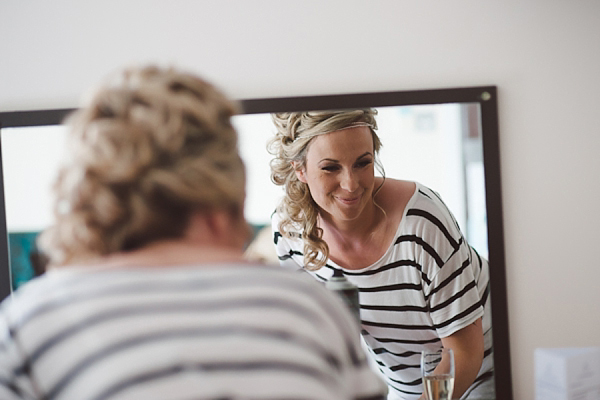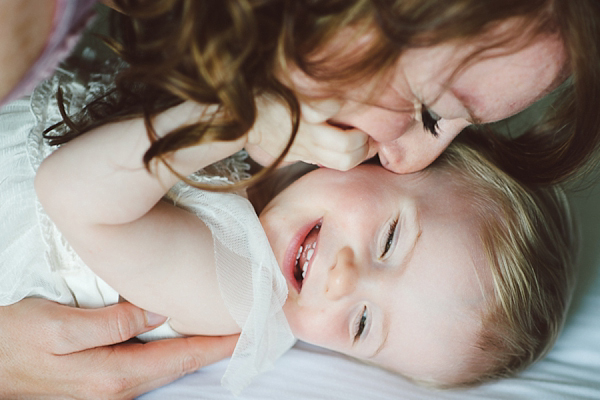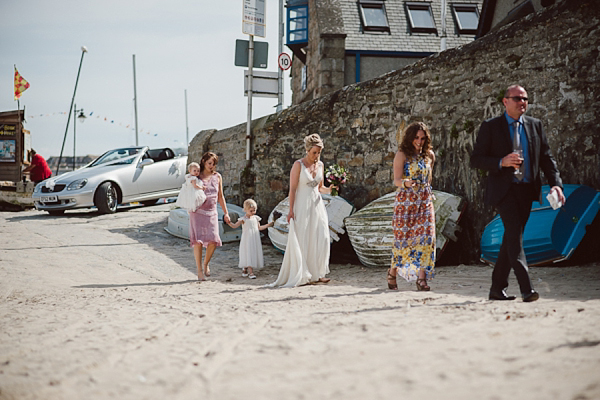 "I enjoyed all of our wedding day so much, but if I had to say one
part that I enjoyed the most, it would be walking in with the girls and
saying my vows to Machin."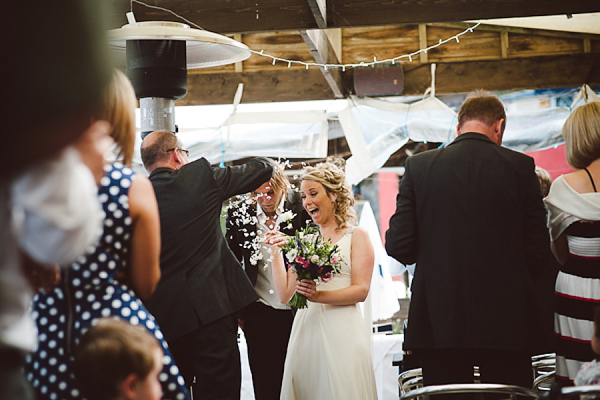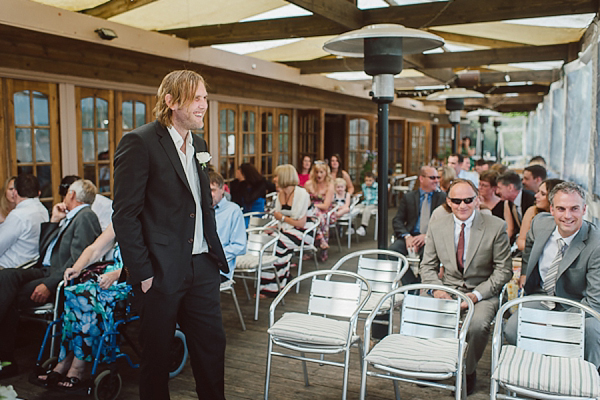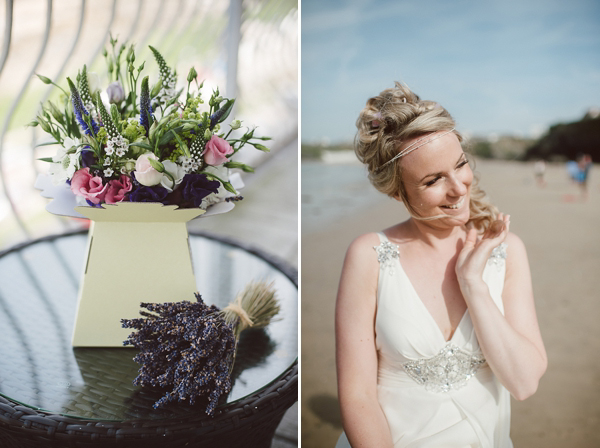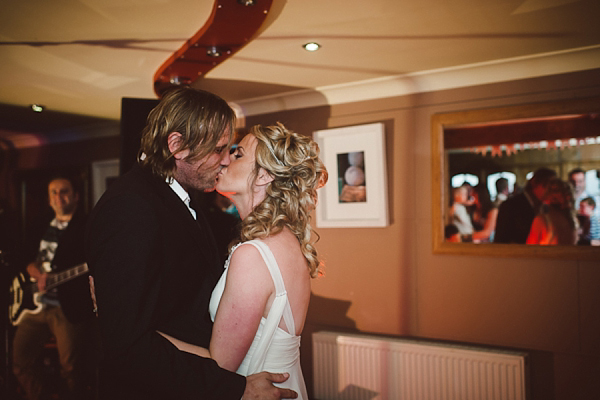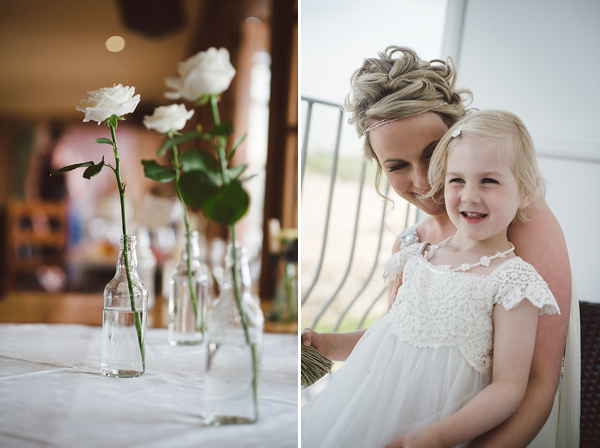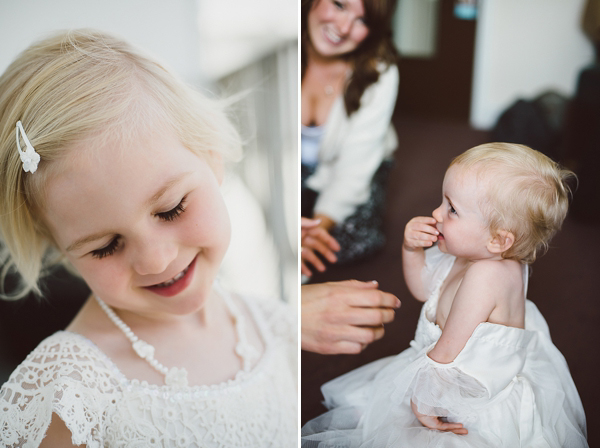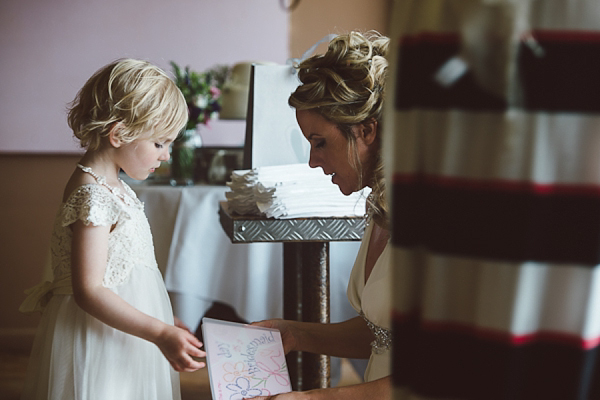 Words of Wedded Wisdom…
"Relax and enjoy the day, try to remember that it's not a show –
your wedding  is all about love and the person your are marrying."
No fuss, just a lovely, loving family get together to celebrate the union of two people in love *happy sigh*
Thank you so much Steve and Gemma for allowing your lovely photographs to be shared and huge thanks too to photographer Keith Riley for this lovely submission.
Friday is for smiling and being happy – now go forth and do just that everyone.
Much love,
Annabel

Photographer – Keith Riley Photography
Venue – The Boat House' Newquay
Wedding Dress – Jenny Packham
Brides' shoes – barefoot
Bride's accessories – Polly Edwards
Groom's Attire – Hugo Boss suit
Flowergirl Dresses – Monsoon    
Headpiece – Polly Edwards 
Flowers – George Mackay Flowers
Cake – Helen's Party Cakes
Entertainment – www.keikorise.com
Makeup Artist – Suzi Winter