Thinking about wearing glasses on your wedding day but not sure, or lacking a little confidence? Then this article, originally published in 2013, is still as relevant and excellent an advice piece today.
I've worn glasses since I was six years old.  I have vivid memories of being too petrified to don my goofy 'would have made Dame Edna proud' pink NHS specs in the classroom and my teacher telling me off for not wearing them! No emotional scarring there then, honest.  I then went through a phase of loathing my specs through my teenage years and wearing contact lenses pretty much all of the time. I think it was probably the fact that I was so shortsighted (-8.5 dioptres in my right eye and -10 in my left – the discrepancy between each eye representing astigmatism).
Being so short-sighted meant that for years, my glasses closely resembled a pair of jam jars.  Yep, even as little as 4 years ago, when I got married, the actual lenses were so ridiculously thick and looked unsightly.  But thanks to advances in technology since then, whilst I still have to pay extra to have my lenses 'thinned', I can now get a pair of spectacles that looks, well, really quite normal – certainly less like I have two magnifying glasses perched on the end of my nose. 
In fact, I absolutely adore my latest pair of specs – they feature a leapard print on cat's eye style lenses – Karen Millen, just incase you were wondering (they really weren't that expensive either).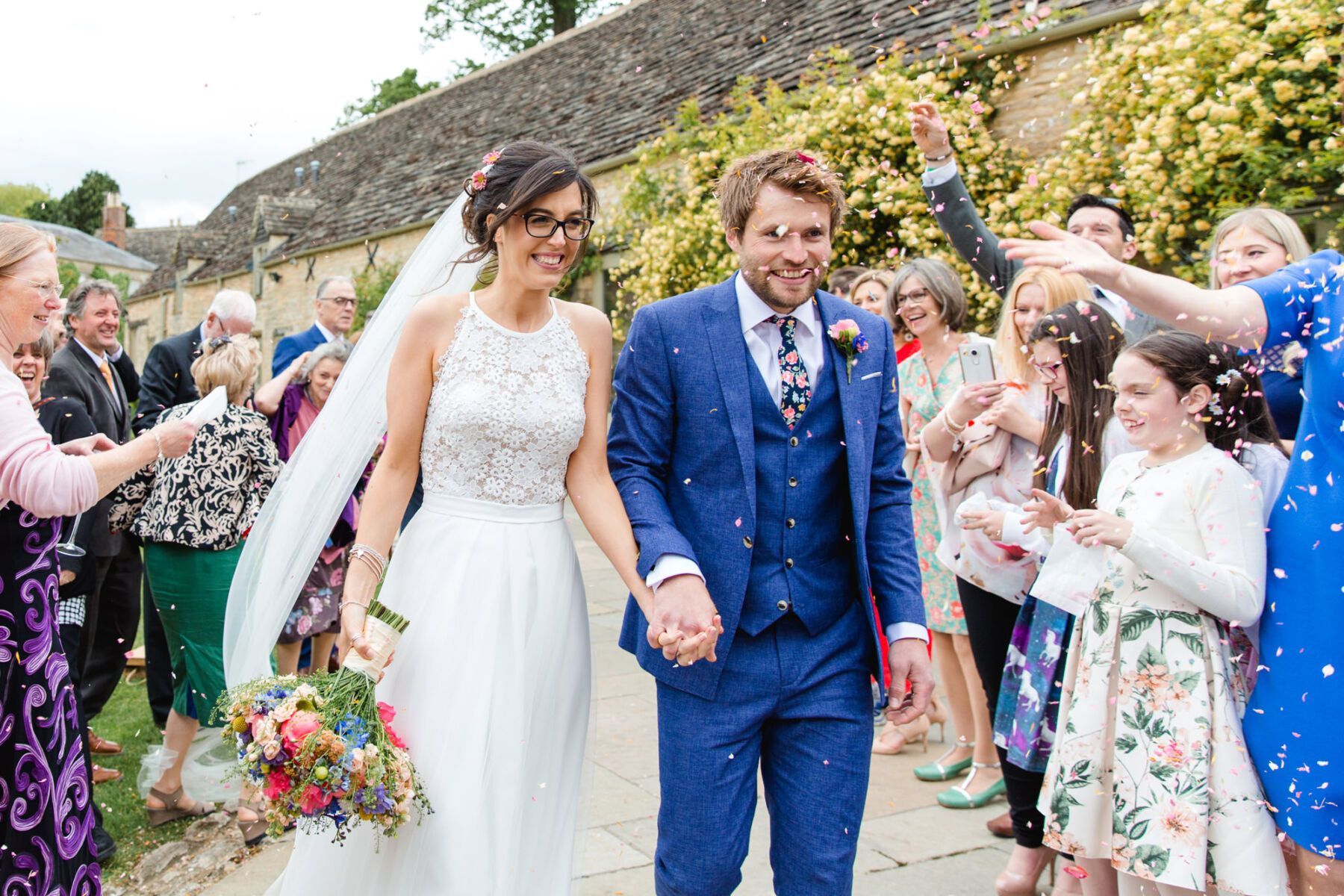 I love how wearing glasses these days gives me a new sense of confidence. Besides which, they're a pretty stylish accessory. I like to have fun playing about with my hair and makeup in a different kinda way when I've got my specs on. Kind of makes me feel a little bit 'sexy secretary' at times too. That can't be bad, can it? (prrrrrrr!).
Put it like this, I can completely see why some brides choose to wear glasses on their wedding day. And I mean, why shouldn't they? Especially if that's what they usually do anyway and wearing glasses is part of their identity. And if that's the case, it shouldn't even be something you'd think twice about. Wearing glasses is such a natural thing for so many of us, that it can actually have that 'I feel slightly naked!' effect when you take them off in public. Not an experience I'd imagine any bride wanting to go through on their big day.
Let's not forget those brides either for whom wearing glasses simply isn't an option but a necessity, perhaps due to a medical condition.
I truly love seeing a bride in glasses, there's something that makes me smile about it every time. It somehow tells me that that person was/is truly comfortable in their own skin – completely at one with just being them and feeling good about that on their wedding day. Aren't all the best photographs where the subject is completely at ease after-all?
I've been meaning to initiate some discussion on the idea of whether or not to wear glasses on your wedding day for some time now and I'm
really keen to know what our readers think, plan to do, or have already done – and why.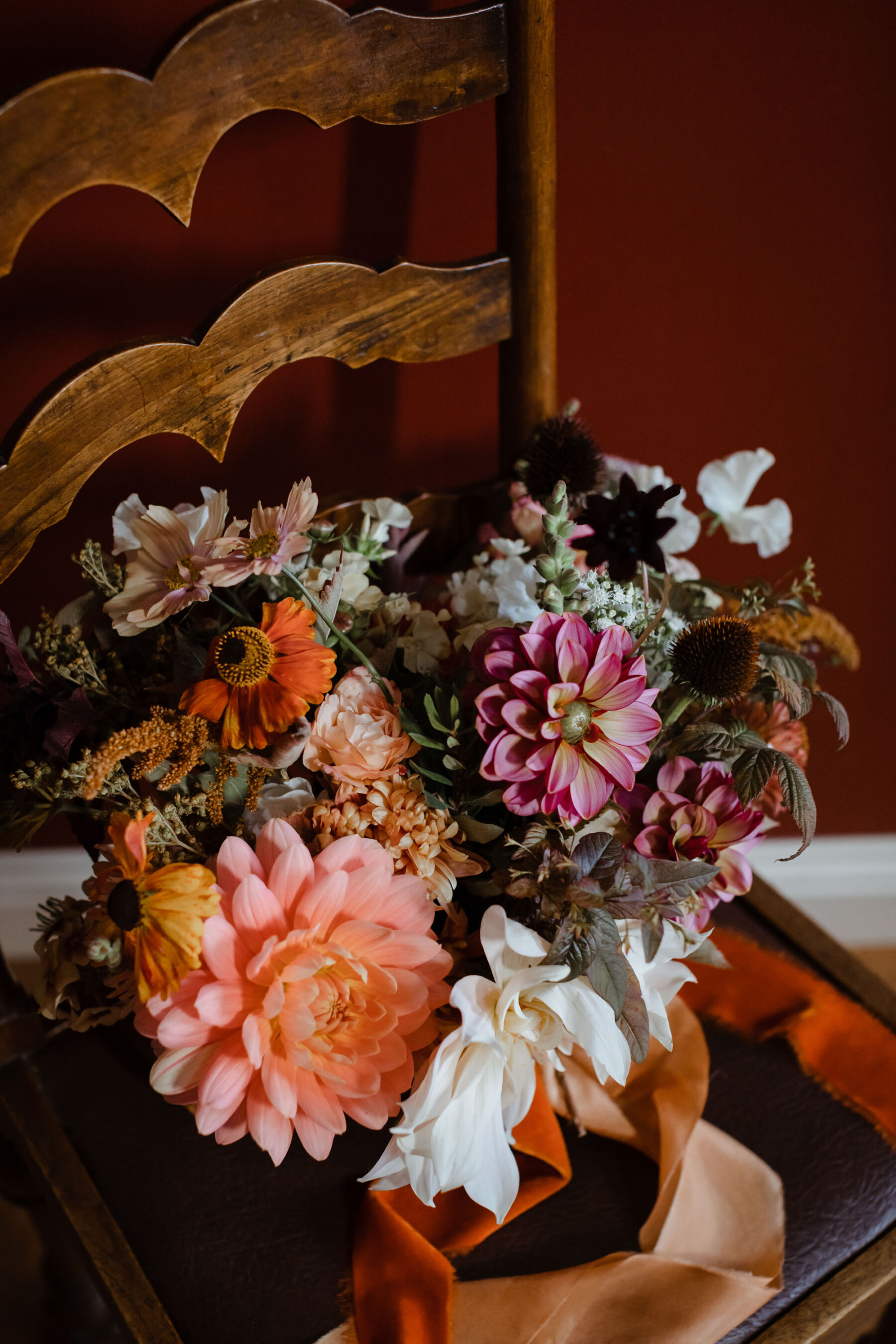 Dorothy Parker once said 'men seldom make passes at girls who wear glasses', and I'd like to prove her wrong.
I'm on a mission to confirm that wearing glasses on your wedding day is a totally cool thing to do and should not be something you ought worry yourself about in advance of your nuptials.  But, seeing a bride in her spectacles is definitely a bit of a rarity.  I might even  hazard a guess that some brides who usually do wear glasses opt not to on their wedding day for fear they might ruin the 'overall look' or not look 'weddingy' enough in their photographs.
We know how the media like to make us feel inadequate at times don't we by bombarding us with images portraying the perfect bridal look.  One can easily imagine how this might leave those who usually wear glasses feeling a little worried; will the glasses make me look bad on my wedding photos? Will they go with my veil? Will they work with the dress? Will the flash of the camera cause glare against my lenses? Is it worth hiring a professional makeup artist if I'm wearing glasses, etc etc etc.
 To those mulling over these and other concerns, I say LOOK AT THESE PHOTOGRAPHS.  Most of the  images featured on this page are from real weddings that have already been blogged on Love My Dress and personally, I think they look ruddy fabulous.  Let me just clarify that for the record though – that means they look chic, sophisticated, completely at ease, happy, attractive, themselves, gorgeous and completely and utterly in love – that being quite an important point.  You see, it's not the glasses at all that creates the focal point in these images, it's the love and closeness – that special bond between the couple themselves that has been so naturally and expertly captured on camera by the photographer.
So, to wear glasses, or not to wear glasses on your wedding day?
Well, I'm a huge advocate and so I set about exploring this issue in a little more detail…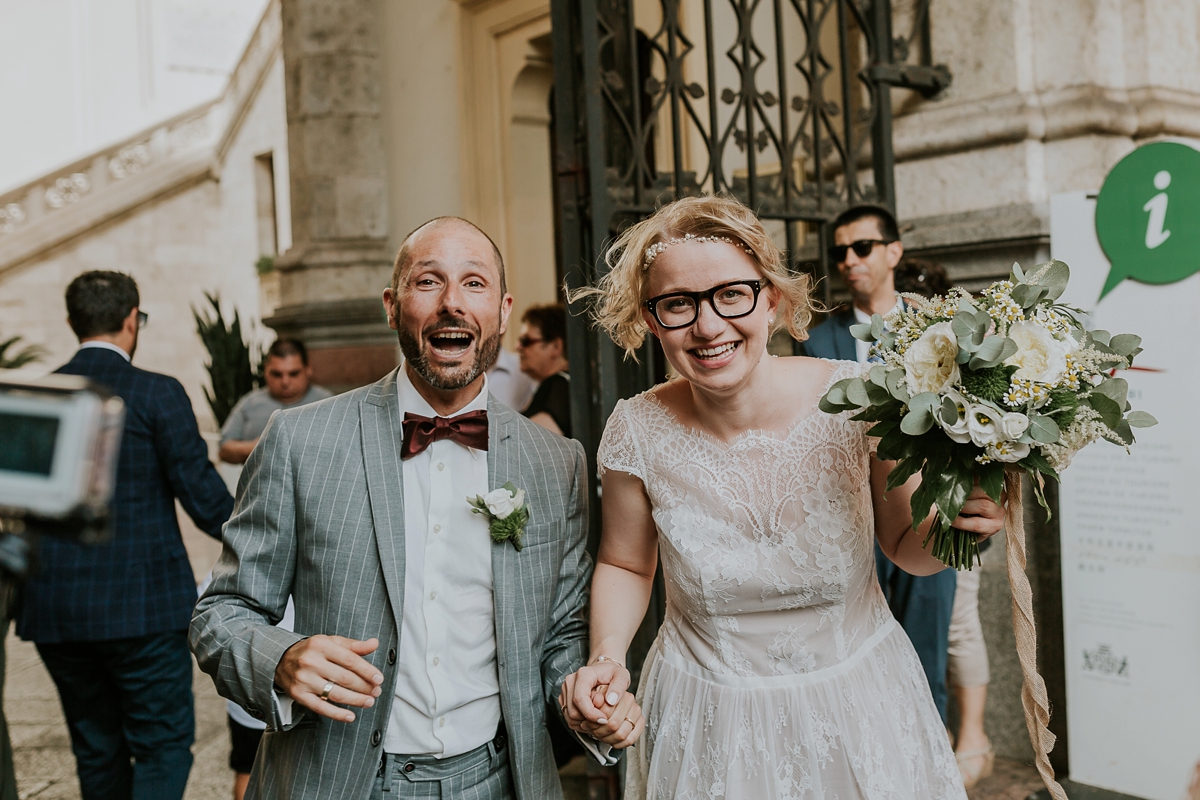 Wear Glasses That Make You Feel At Ease
If that means your regular glasses – bravo! If the style of your regular specs is something that bothers you in terms of whether they will work with the rest of your wedding day wardrobe, why not consider treating yourself to a new pair and maybe keeping them after the wedding for nights out or special occasions? The Bridal Eyewear website have a beautiful selection of stylish frames that won't break the bank.
Bridal Eyewear founder and qualified dispensing optician Karen Louise says in her mission statement that through Bridal Eyewear, she aims "To make brides and their wedding party proud of wearing spectacles and recognising them as more than a means of correcting their vision, by supplying spectacles that are face jewellery and become timeless."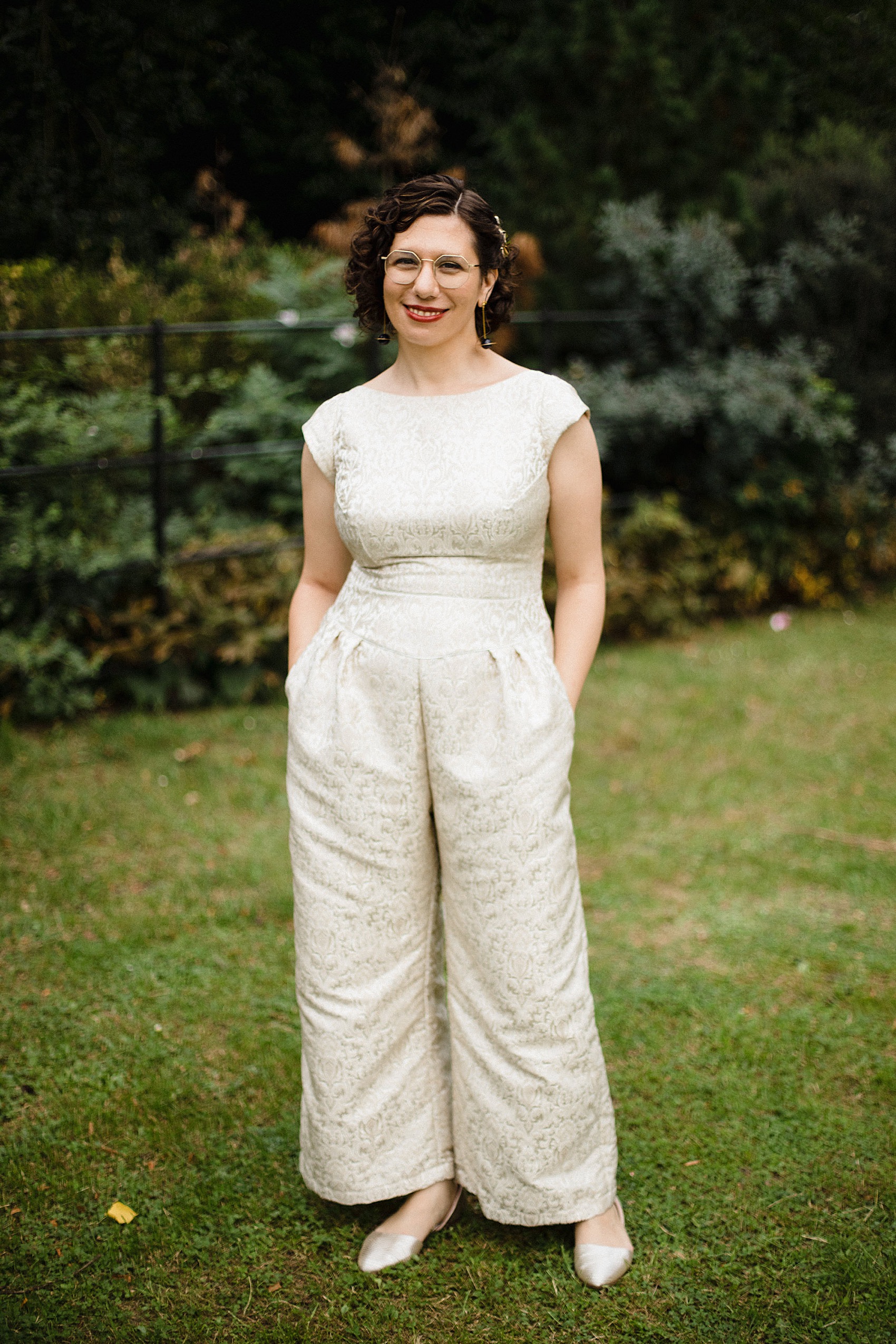 Don't be Afraid to Experiment with Professional Makeup & False Lashes Under Your Glasses
I'm a huge fan of faux lashes, but I'm so rubbish at applying them myself, and as a glasses wearer, I know that many fake lashes come too long to wear with my glasses – they tend to tickle my glasses, and that irritates me and kind of splits and separates the lashes, pushing them one way or the other against the lens of my specs.
But I do absolutely love making my eyes a feature with good makeup and wearing glasses has never stopped me. My suggestion for any bride planning on wearing specs on her wedding day is to treat herself to a set of semi-permanent lashes or professional eye lashes. It's not as 'Frankenstein' as it might sound.
I've been having my lashes applied on a semi-permanent basis for probably about two years now and have been all over to get this done – my local salon, specialist mobile technicians, up and down the country. But the very best experience I've had by far, and one that I now have on a regular basis, is with Boudoir Lashes. 
Boudoir Lashes is run by Asma Docrat who, whilst offering other beauty services, specialises in professional lash application. I'll be blogging about my experience at Boudoir Lashes separately quite soon, but let's just say that Asma is like some kind of magic lash fairy who really knows her stuff.
The overall process takes about an hour and a half to two hours (its great! Asma lets you nod off while she's doing her thing – she has music and scent and everything to put you completely at ease), and admittedly, they're not cheap at £150 a go, but in my books, they are a seriously wise investment for your wedding day and one I really very much highly recommend. A trained technician like Asma will apply a length of lash that will work perfectly with  your glasses – preventing that 'tickle and split' irritation I mentioned earlier (I know, that sounds a bit rude, sorry).  And getting your lashes applied professionally prior to tying the knot means you'll wake up looking like Brigitte Bardot on your wedding day.  What's there to complain about?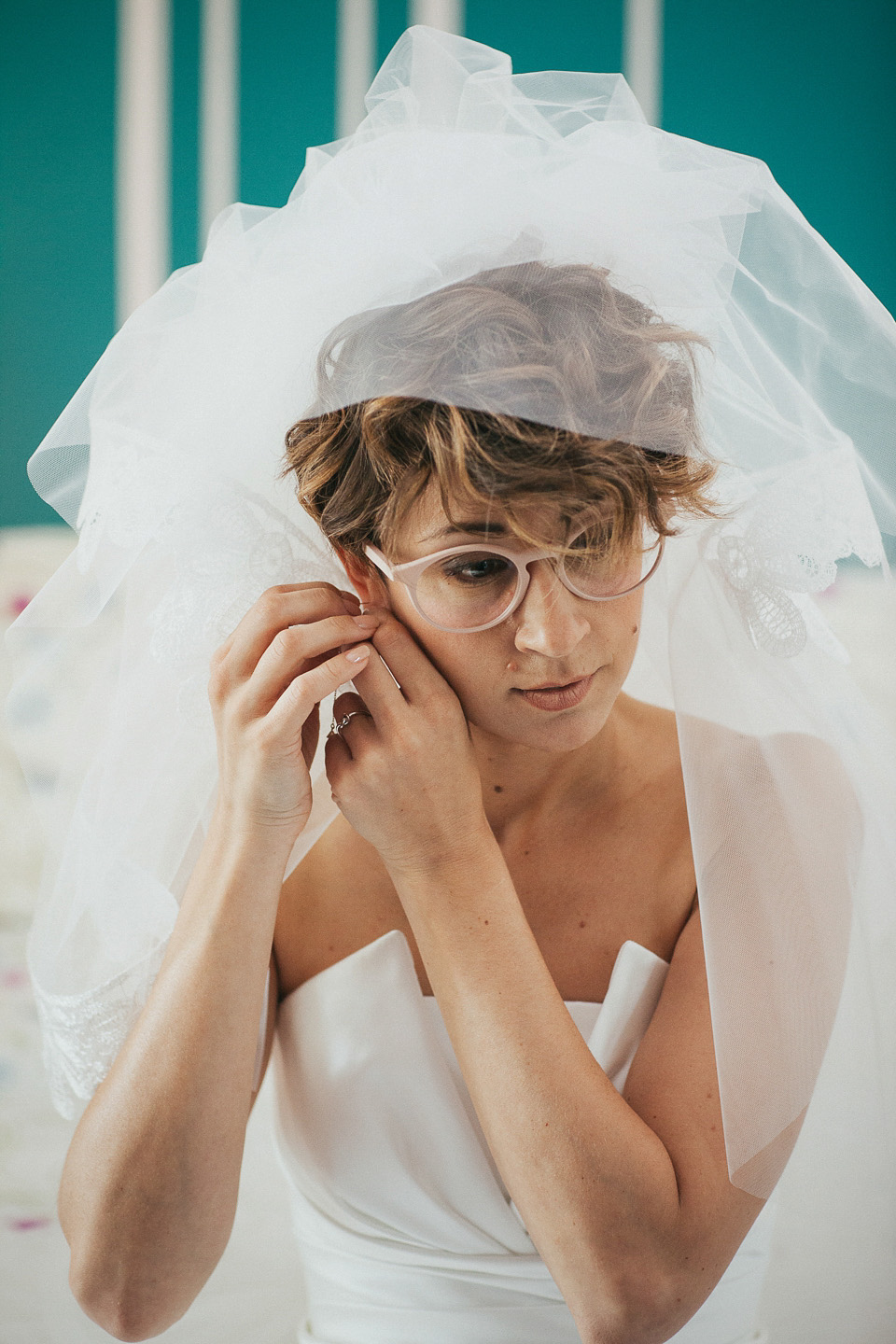 I do realise however that the prospect of spending £150 on lashes in advance of your wedding day might seem ludicrous to those on a smaller budget, and if that's the case, I'd still recommend that you seek a consultation with a professional makeup artist who will be able to apply fake lashes for you on the morning of your wedding and also create a beautiful eye-makeup look. It will still set you back some – BUT – it will include a full professional makeover and fake lash application (as a guide price, expect to pay anything between around £150 and £350 for professional makeup on your wedding day). I'm a huge advocate of employing a professional makeup artist – I've seen for myself the amazing results working with someone who knows what they are doing with makeup can have. It's quite breathtaking.
Having someone apply a flawless makeup look is one of those little treats I think all brides ought consider for their weddings – great makeup looks great on wedding photographs and that's a fact. Great, professionally applied makeup should not only enhance your best features, it should also last most of your wedding day, requiring only the lightest of touch-ups.
I've worked with many brilliant professional make-up artists over the past 3 years, here are some I recommend (in no particular order) who I know accept bookings all over the UK; Kristina Gasperas, Kylie McMichael, Ana Ospina, Kaz Fernando, Make-up by Katy and Caroleanne Armstrong.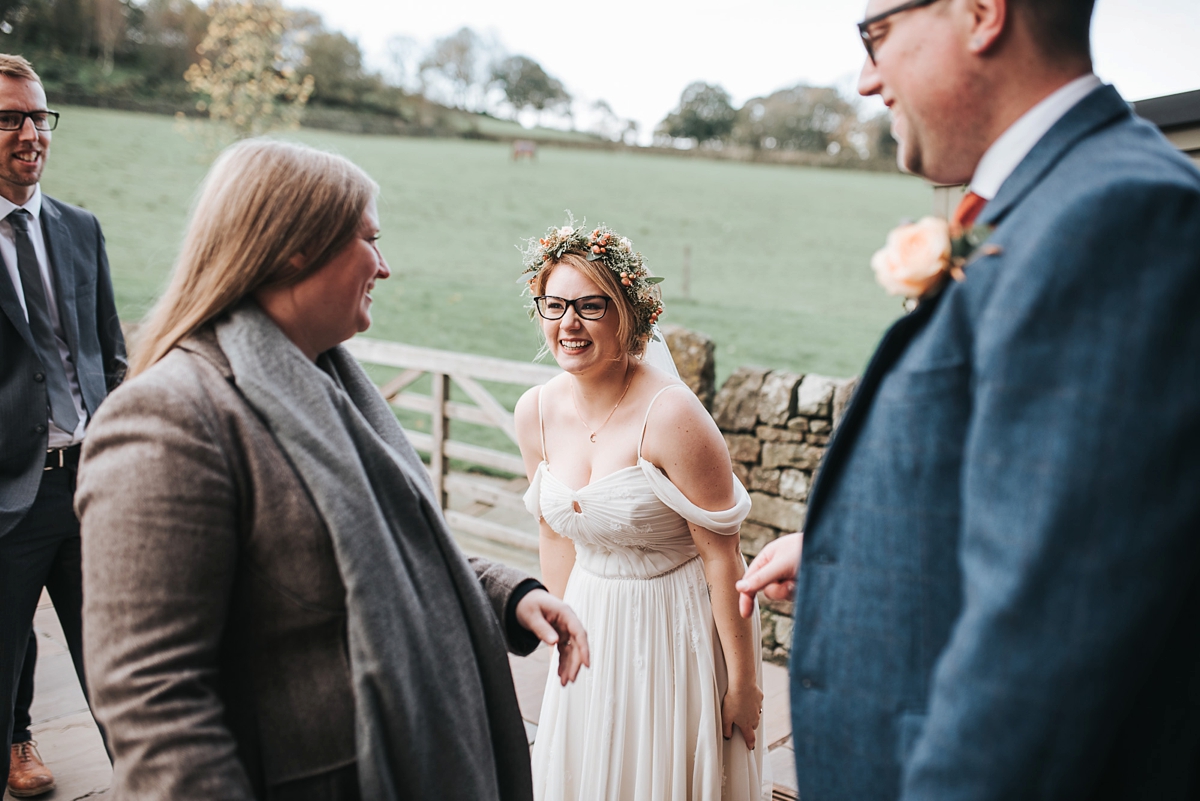 What To Consider
My research in to brides who wear glasses led me to jot down a few things I wanted to share with you – a little check list if you please;
If you're concerned in any way about looking your best on your wedding photographs when wearing your glasses – talk to your wedding photographer! They will be able to put you at ease and should also offer you the opportunity of some pre-wedding practice type shots.  If they do offer this opportunity, TAKE IT! The experience will help put you at ease in front of the camera meaning you feel more confident and natural being photographed on your wedding day.  Put your mind at ease about those 'awkward shots' on your wedding day!
If you plan on wearing a veil that will sit around your face – make sure the delicate fabric won't snag or catch on the edge of your glasses.
It might be worth while talking to your optician about an anti-reflective coating on your lens – this may help to enhance your eyes rather than the lenses in the wedding photographs
Consider how your glasses will work with any other jewellery and accessories you'd like to wear.  Less is more I say.
Have you any other advice you'd like to share with our readers about wearing glasses on your wedding day?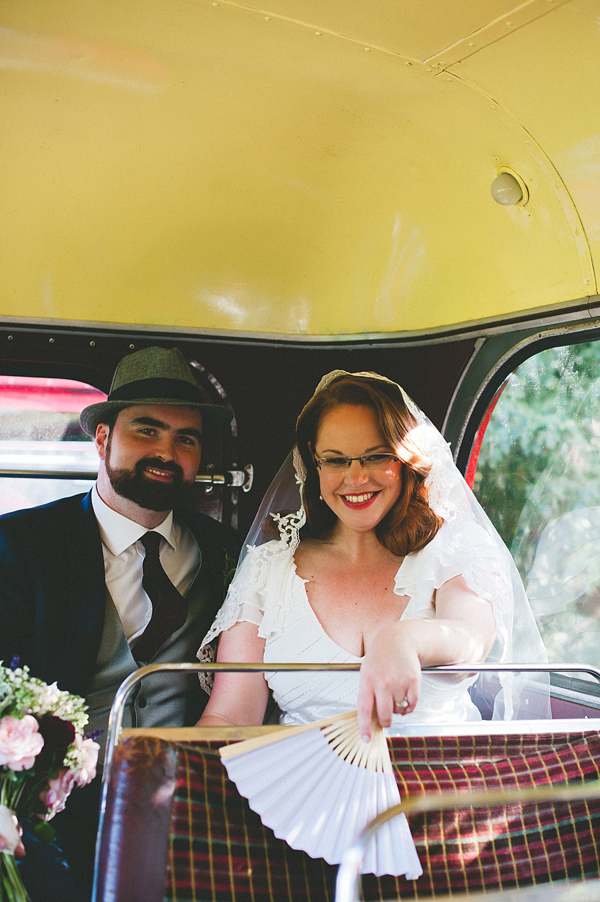 Wear Glasses on your Wedding Day With Confidence
Dorothy Parker, I want to prove you wrong today. I'd like to kick start a trend for putting the sexy back in to wearing glasses on your wedding day – as demonstrated by the brides you see on this page here today. Men do and will always make passes at women in glasses. What say you readers?
Are you planning on wearing glasses on your wedding day? And if so will you be wearing your usual pair, or treating yourself to something new? Or are you going to show off your peepers a little more by wearing some contact lenses for your nuptials?
And for those of us marrieds, did you wear glasses on your wedding day? Have you any thoughts/comments or feedback for our readers? Would you like to link to any other images of brides wearing glasses on their wedding day? Feel free to do so in the comments section below!
Never afraid to explore all manner of body image issues here on Love My Dress, you can read other similar features that examine everything from having your teeth realigned to weight and size issues here.