Warning: This blog post carries photographs of brand new wedding dress designs that you may be glued to all evening! 
As regular readers will know, Love My Dress was asked by Condé Nast UK to be the official blogging partner of Brides Magazine's spectacular new event, Brides The Show. This meant that we were unable to attend Bridal Market in New York this past weekend to view the brand new Spring/Summer 2014 bridal collections being launched by designers – in other words, all those beautiful wedding dresses that will be gracing the windows of the very best British bridal boutiques in the weeks and months to come.
Fear not however, we have been sent a set of 'hot of the press' runway images from the Jenny Packham and I didn't want to waste any time sharing them with you, so consider this post a Tuesday treat!
Film Copyright (c) 2013, Jenny Packham
Jenny Packham showed her 2014 Bridal Collection at Industria Studios in New York's Meatpacking district last Friday – the opening day of Bridal Fashion Week. Having visited Bridal Fashion week myself back in 2011, I know what an amazing buzz there is about this show.
I adore Jenny Packham. I saved hard to be able to afford one of her beautiful gowns on my own wedding day, and I've been smitten ever since.  Her red-carpet, floor sweeping, delicately sparkling and always-elegant signature wins me every time.
Jenny's
team transformed the runway into a tree lined boulevard at dusk for
this collection – setting the scene for an array of romantically soft,
feminine designs to glide along the catwalk. Intricate light beading,
delicate embellishment and clean understated silhouettes played homage
to an Edwardian inspiration, whilst romantically voluminous ballerina
skirts, graceful tulle sleeves and elegantly exposed backs brought to
mind a very modern bride, evoking scenes of a chic European destination
wedding.
That's what I love about Packham' – she does 'modern vintage' style so damn well.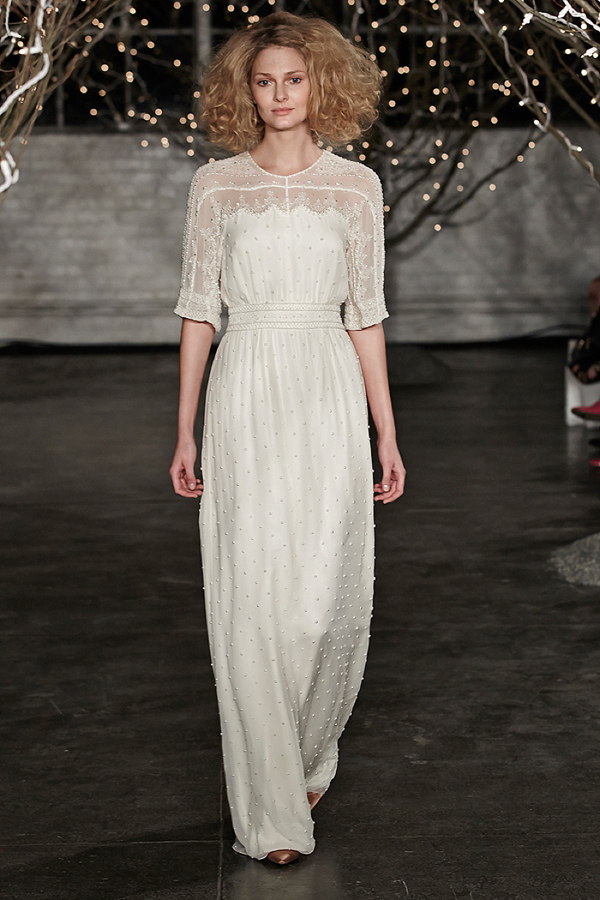 I recognise several of Jenny's best selling silhouettes in this collection, but it's fantastic to see so many new designs. I particularly love this design in pale gold tulle, it oozes Jenny's signature romantic and feminine appeal – and that sparkly belt perfectly accessorises and modernises the look.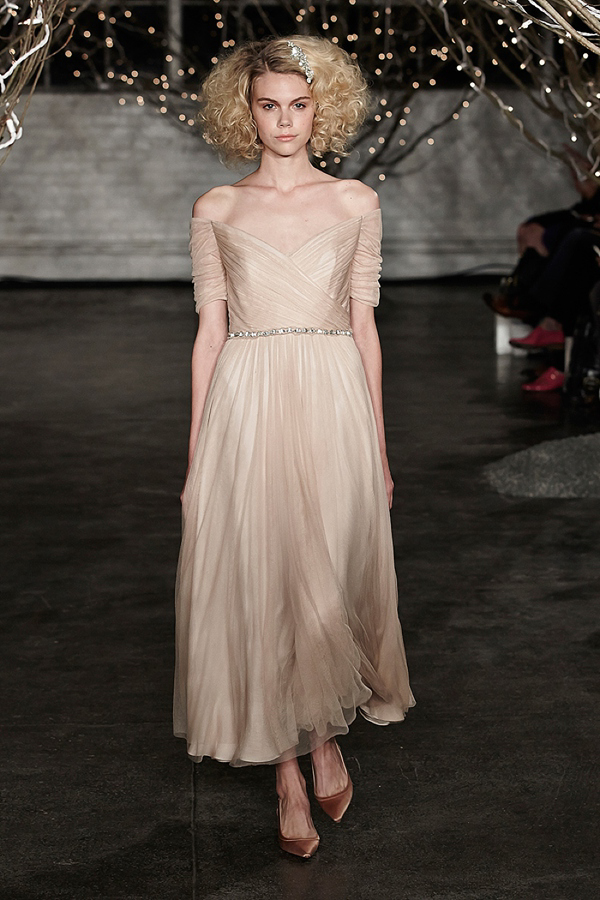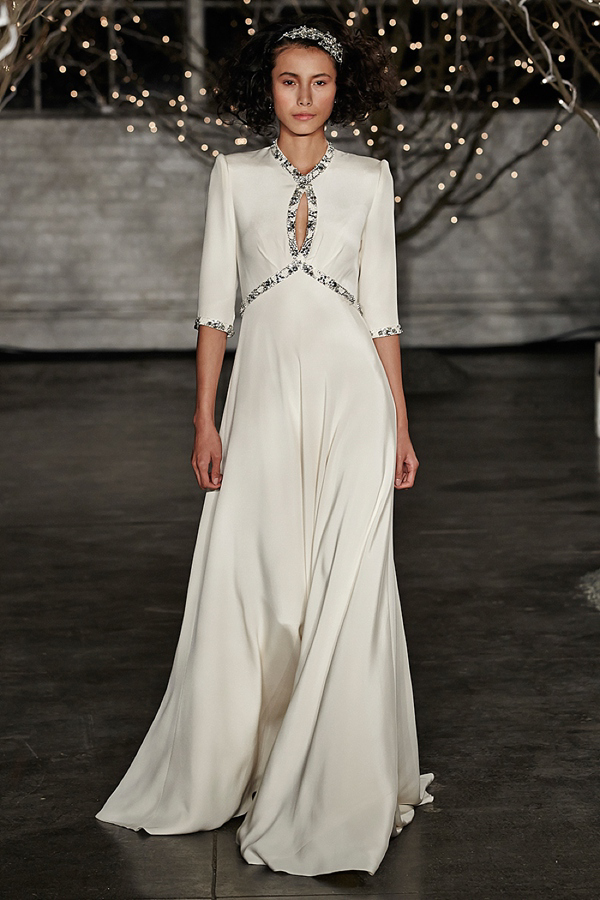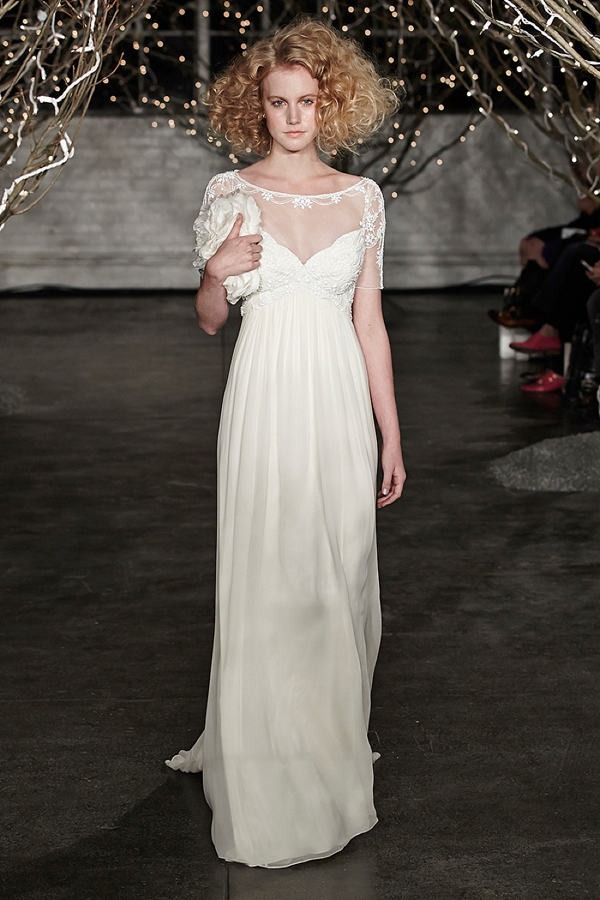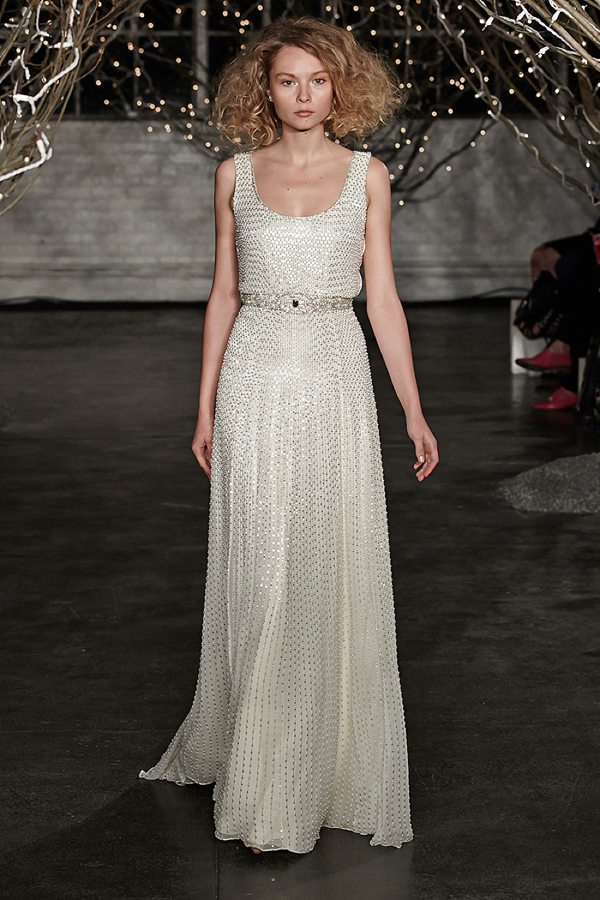 This dress might make well make me want to fall in love with strapless gowns all over again…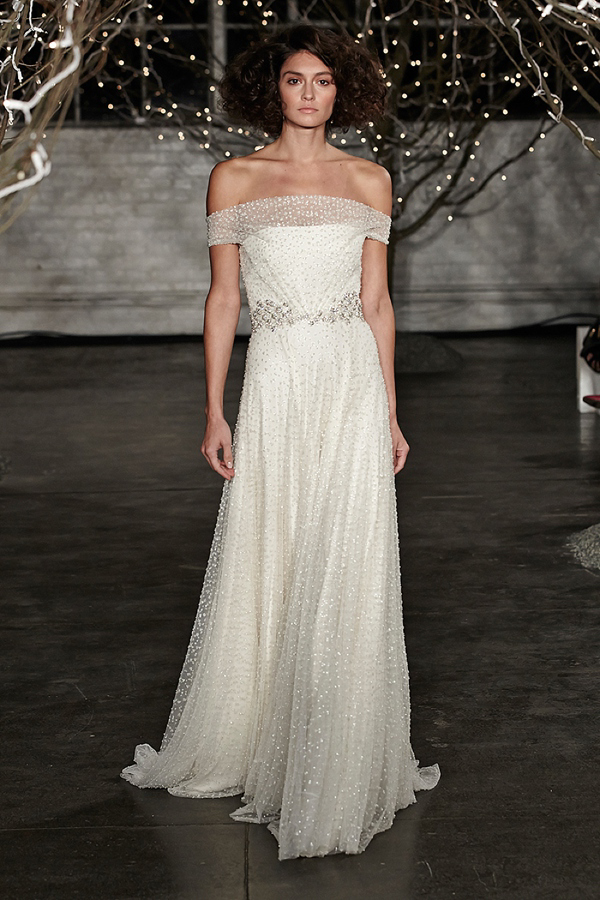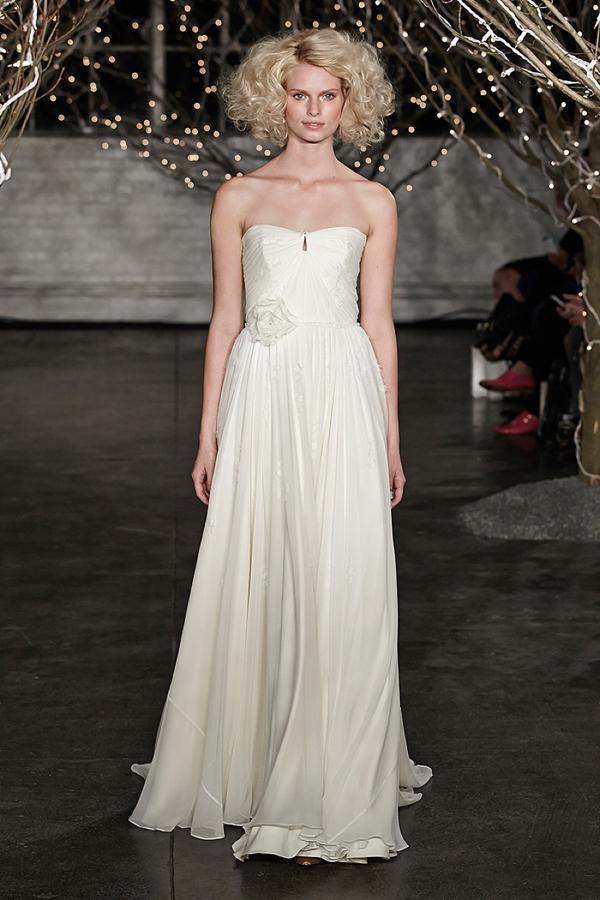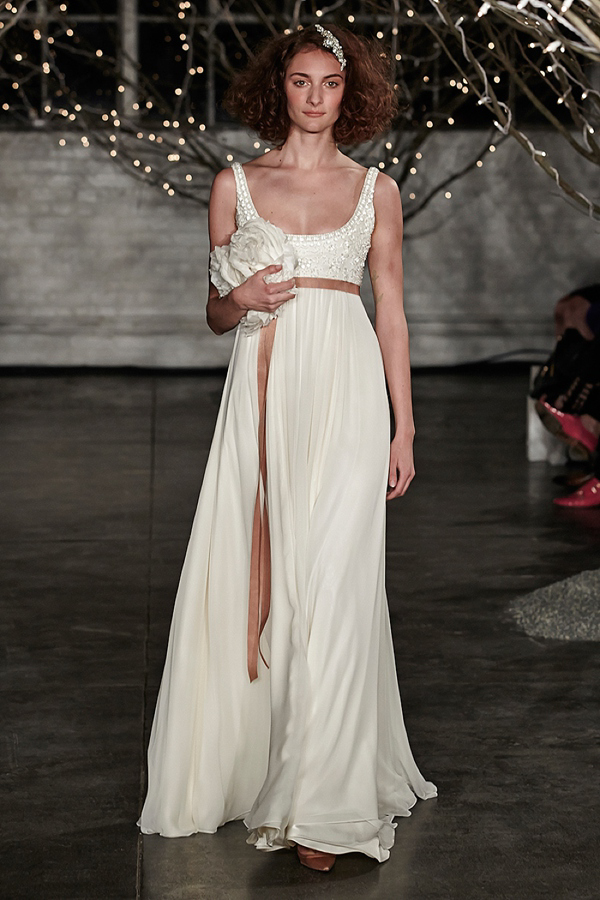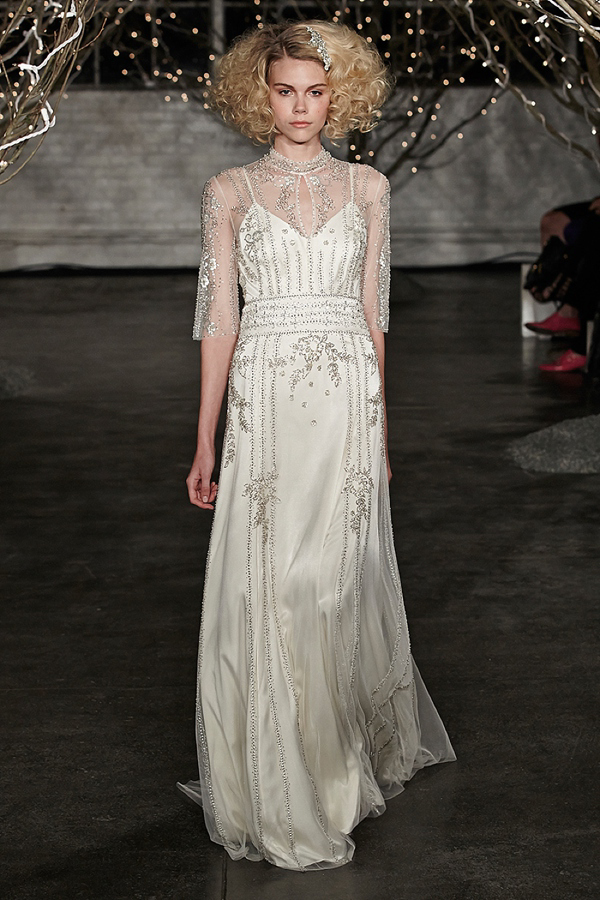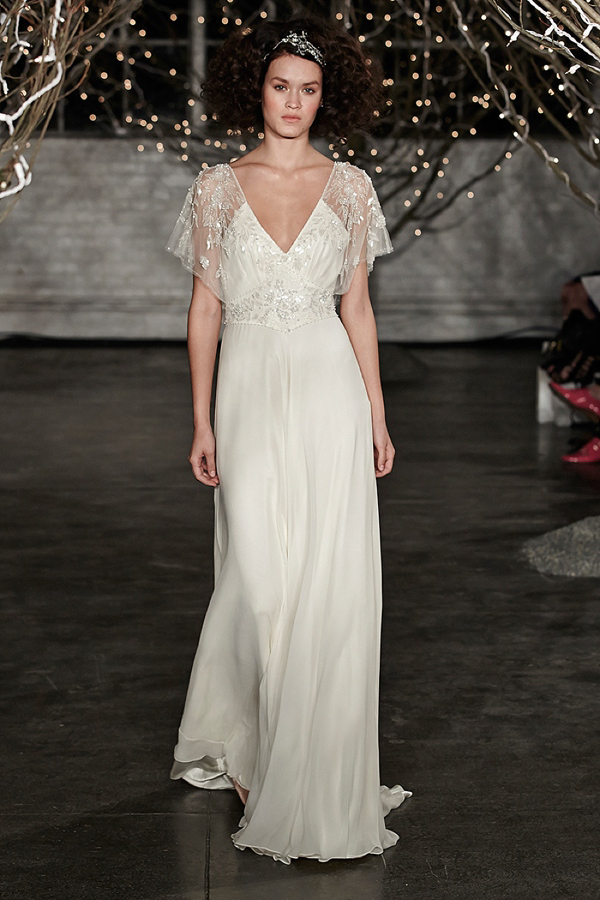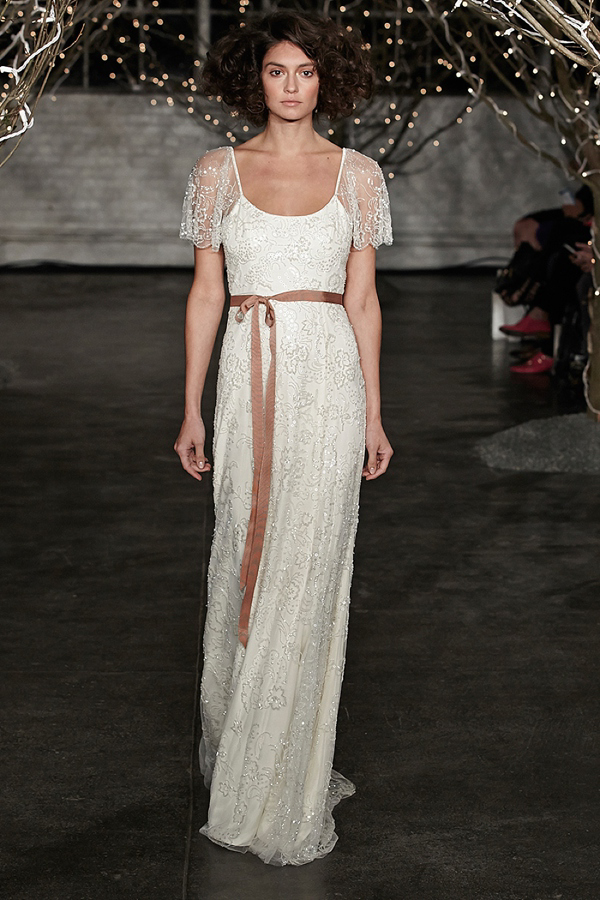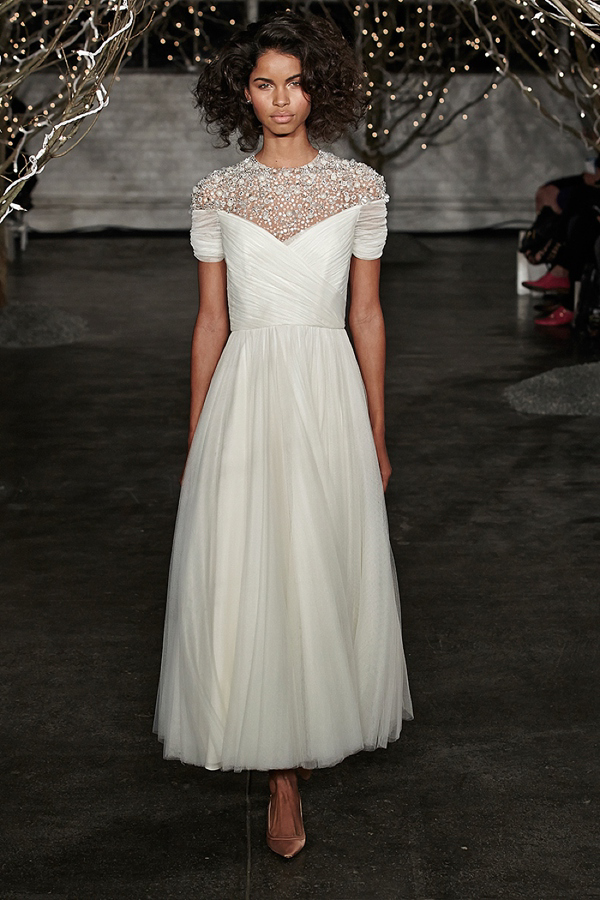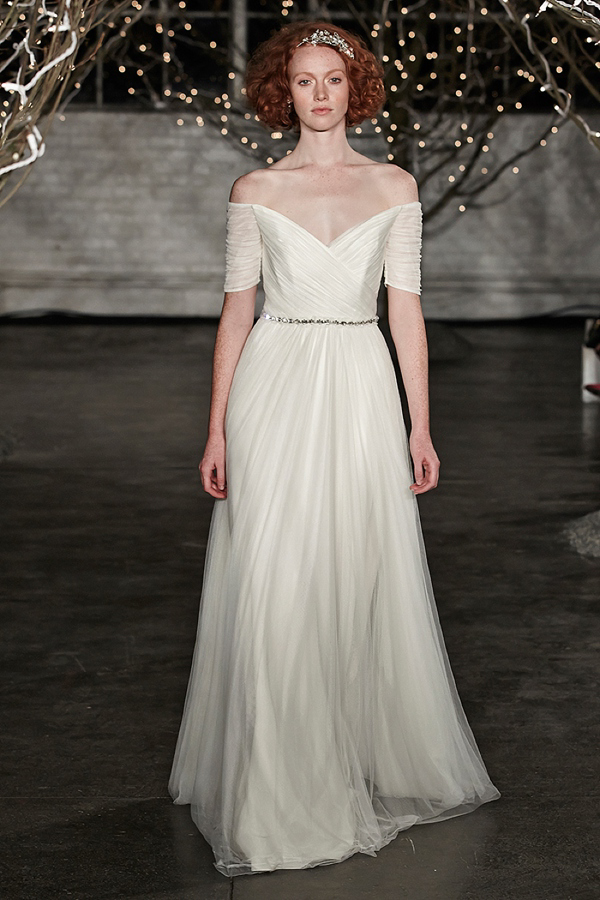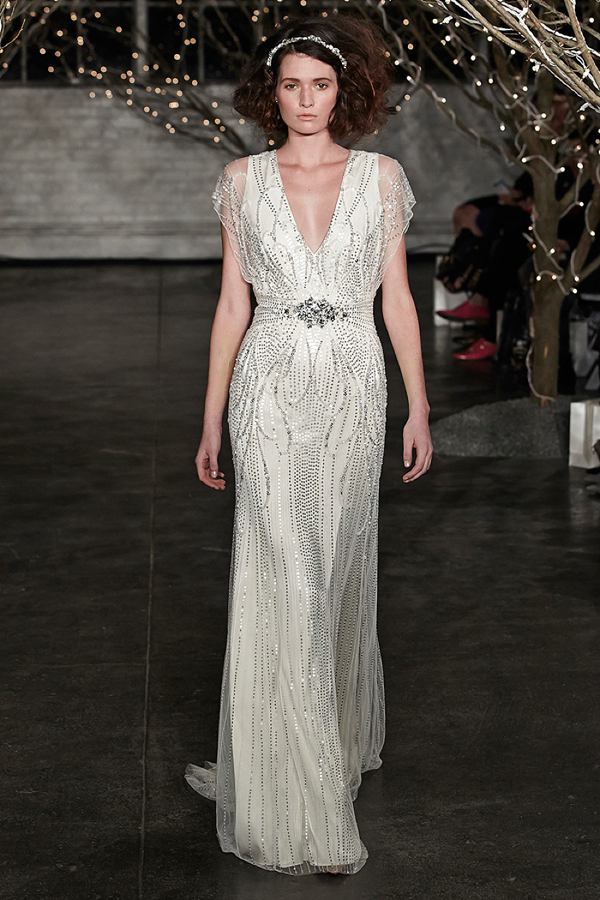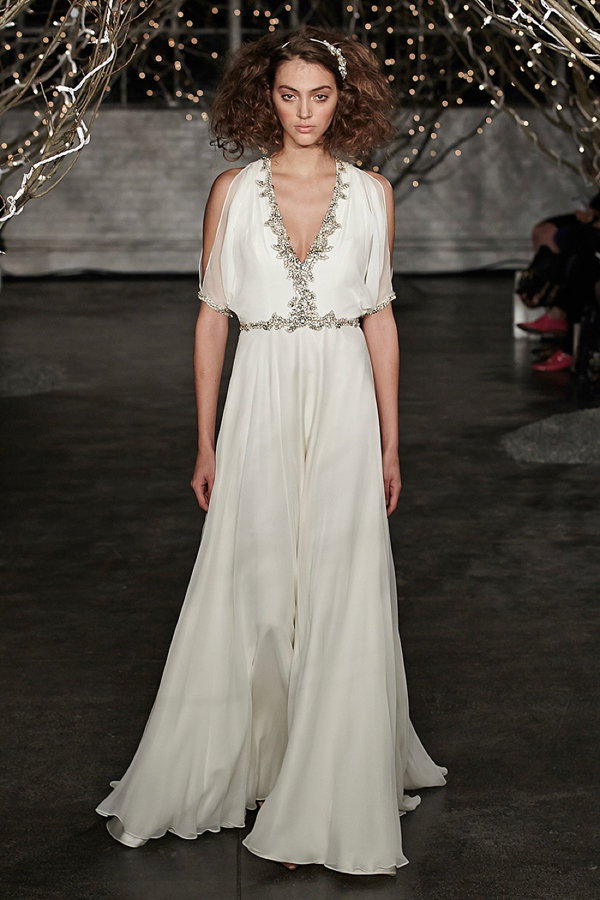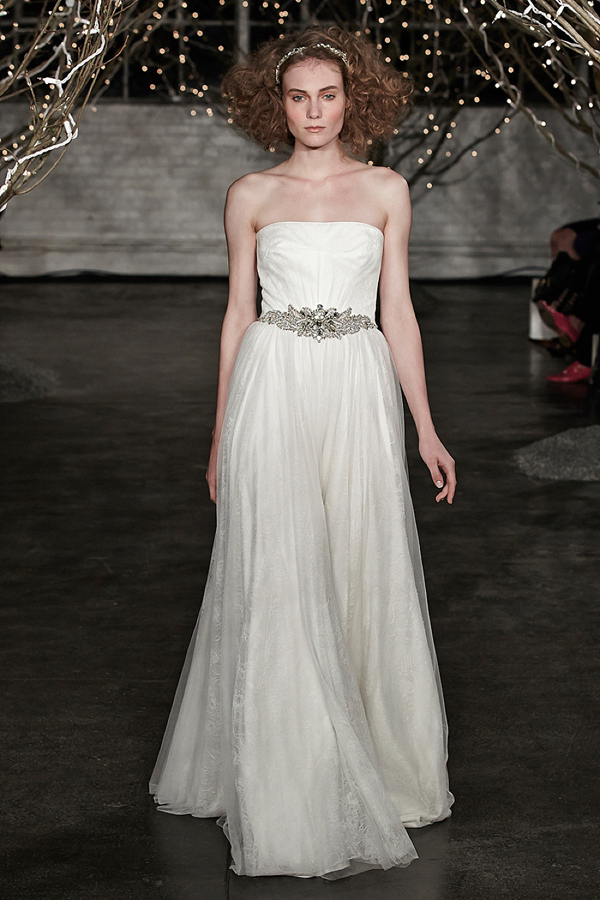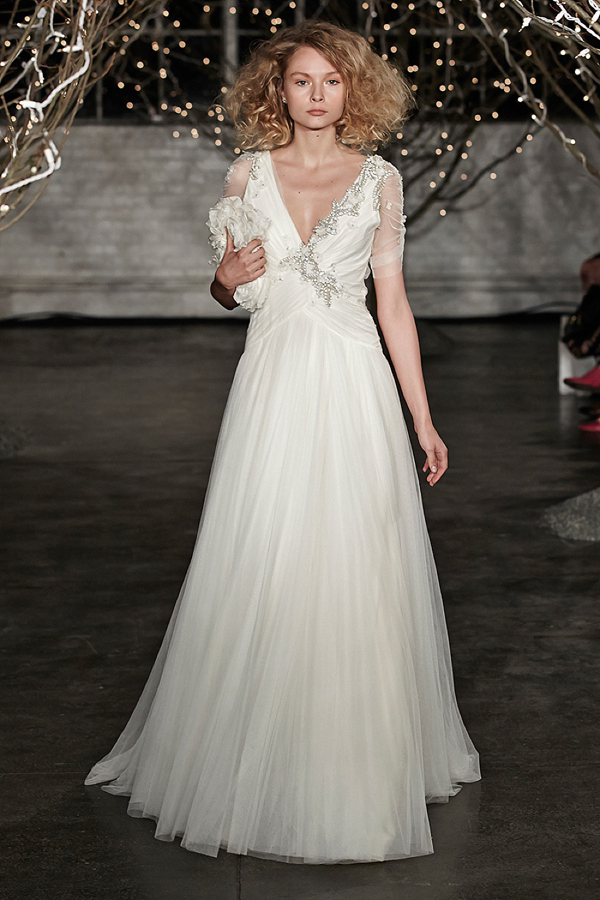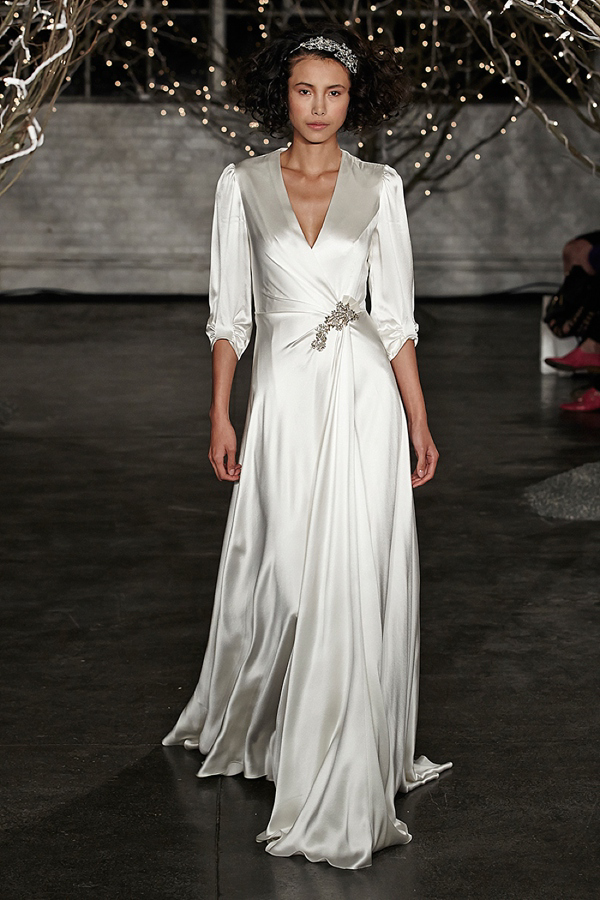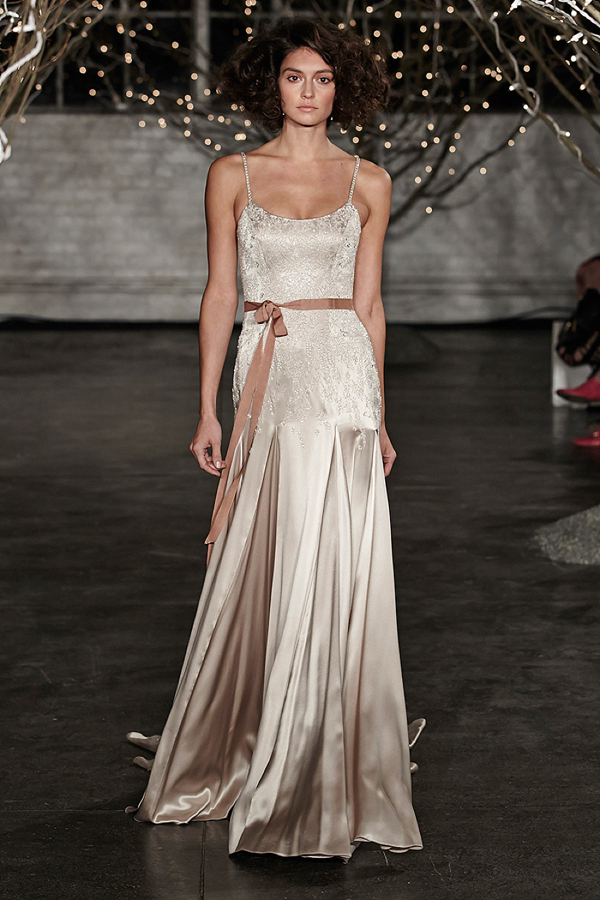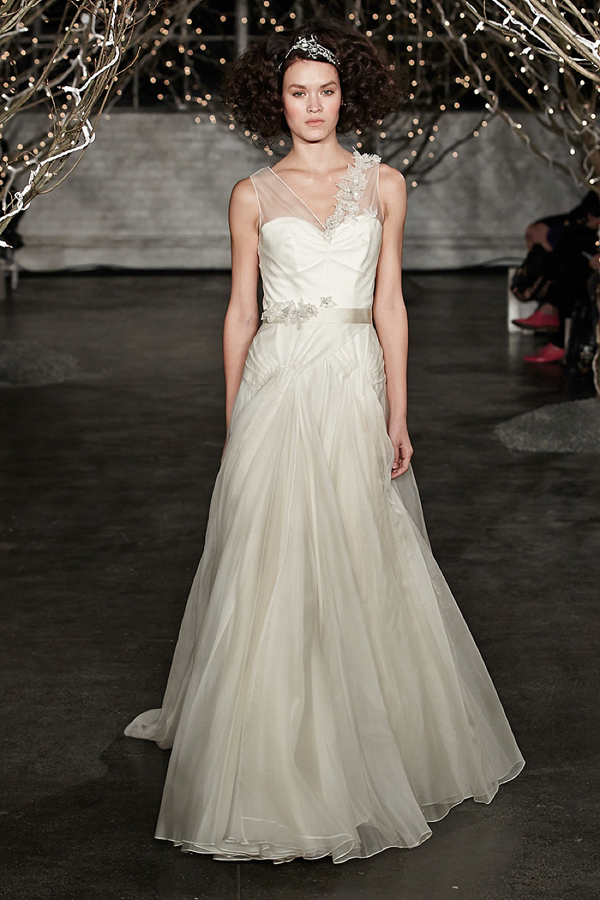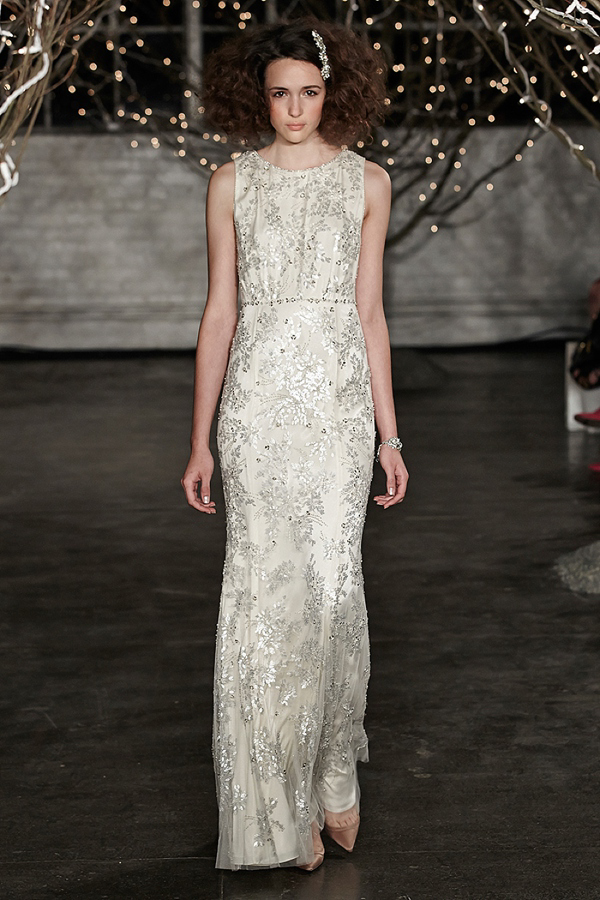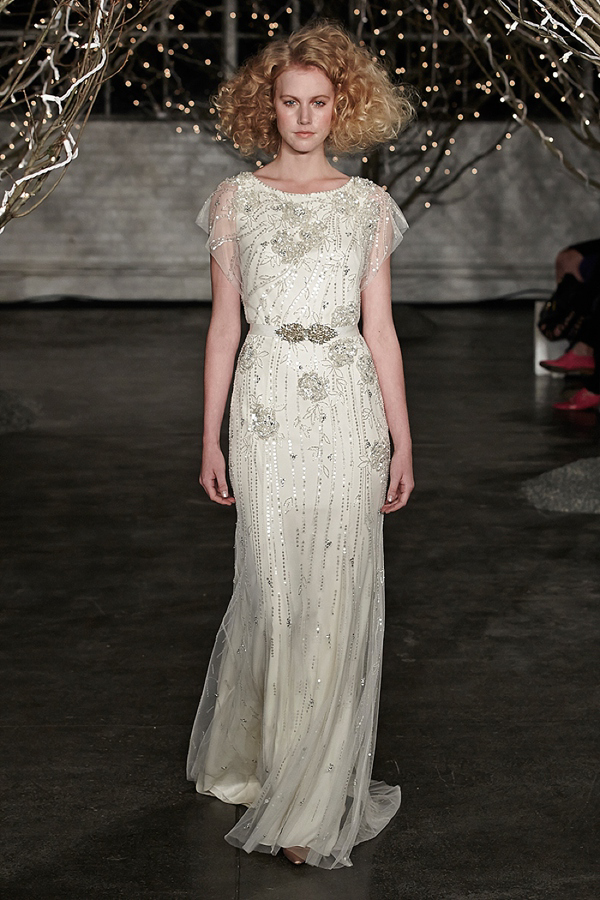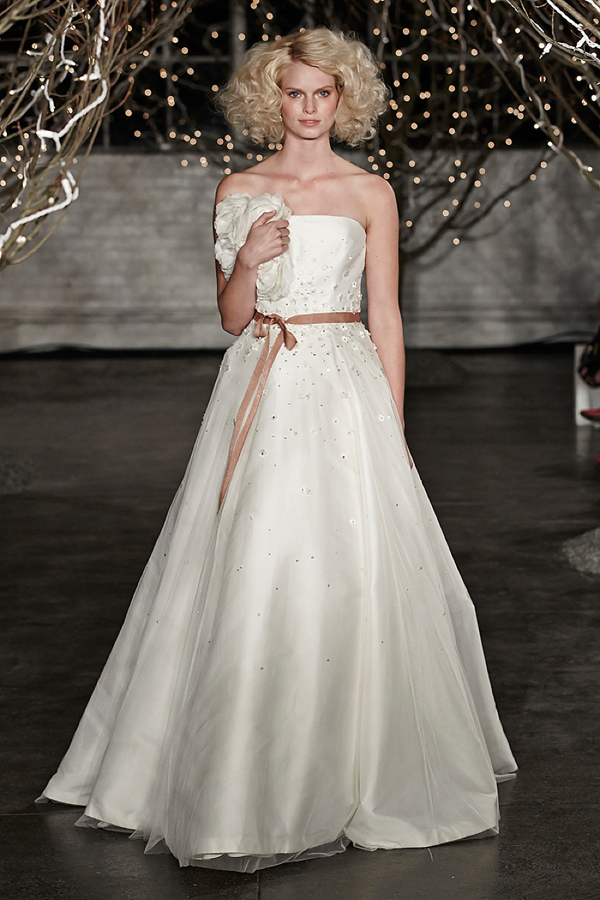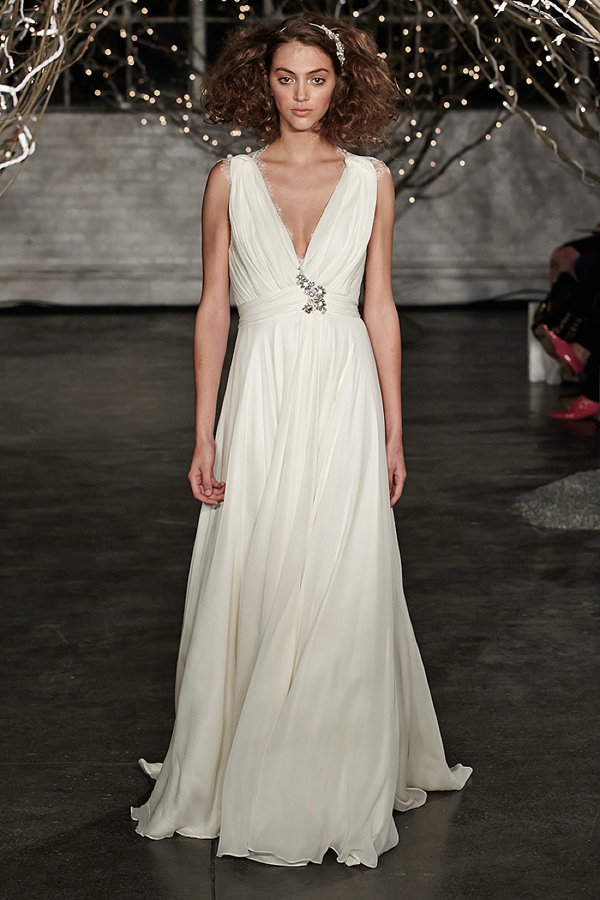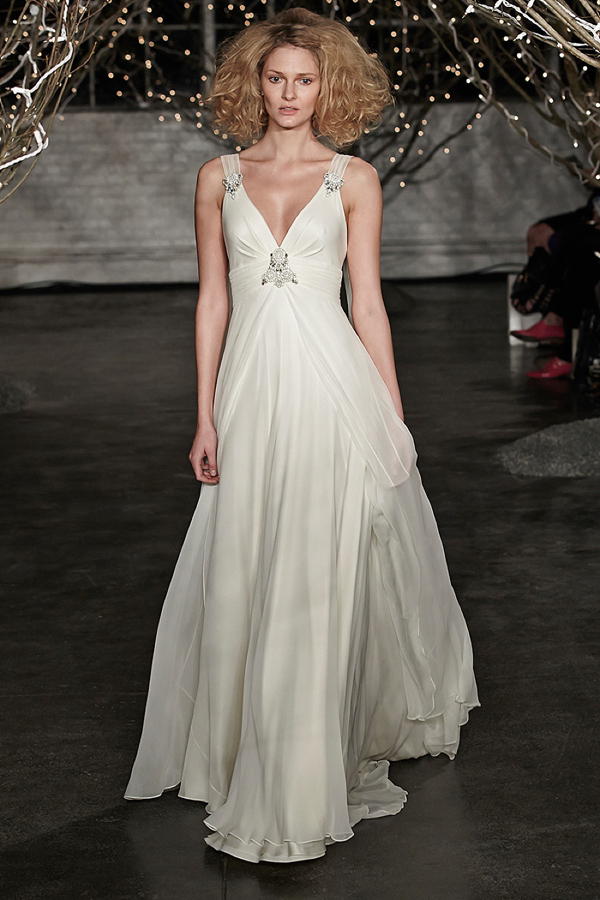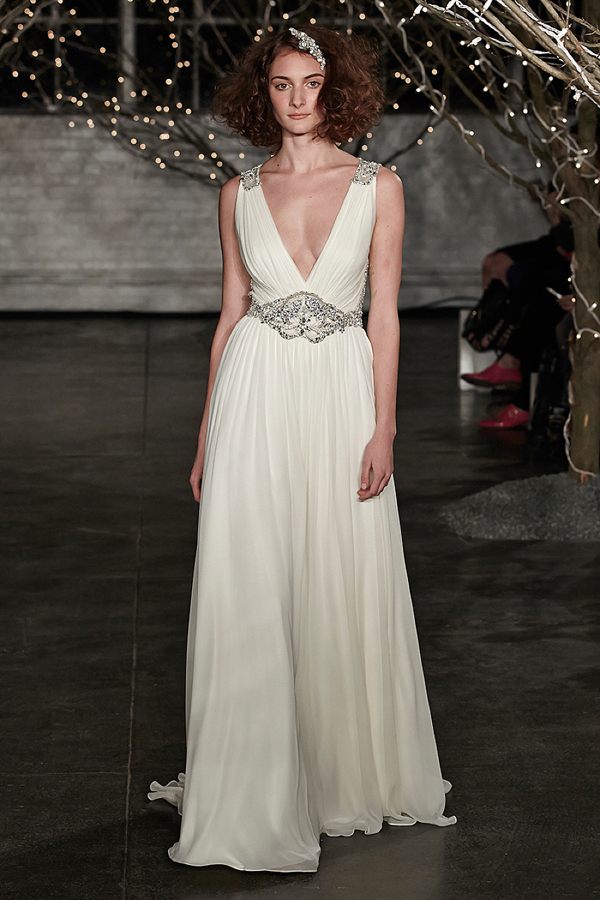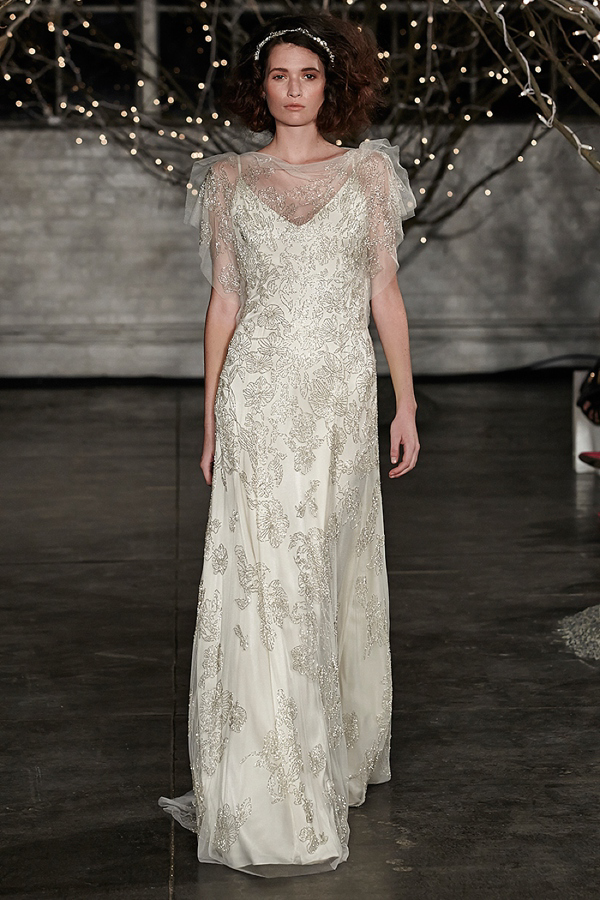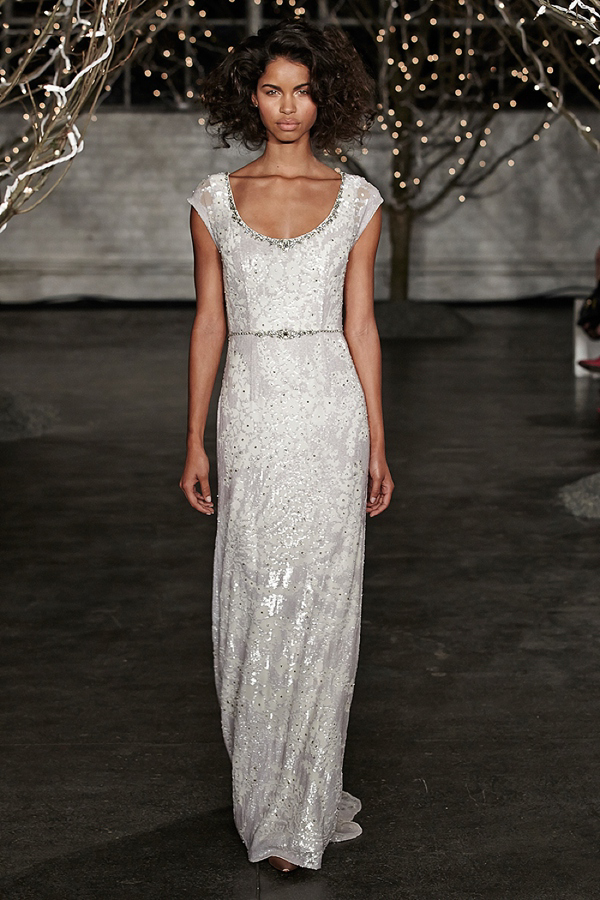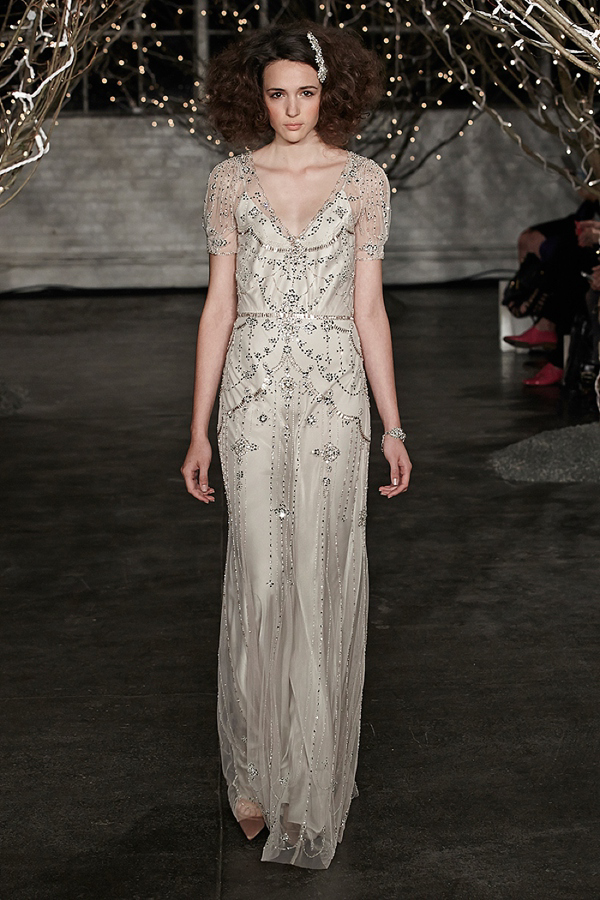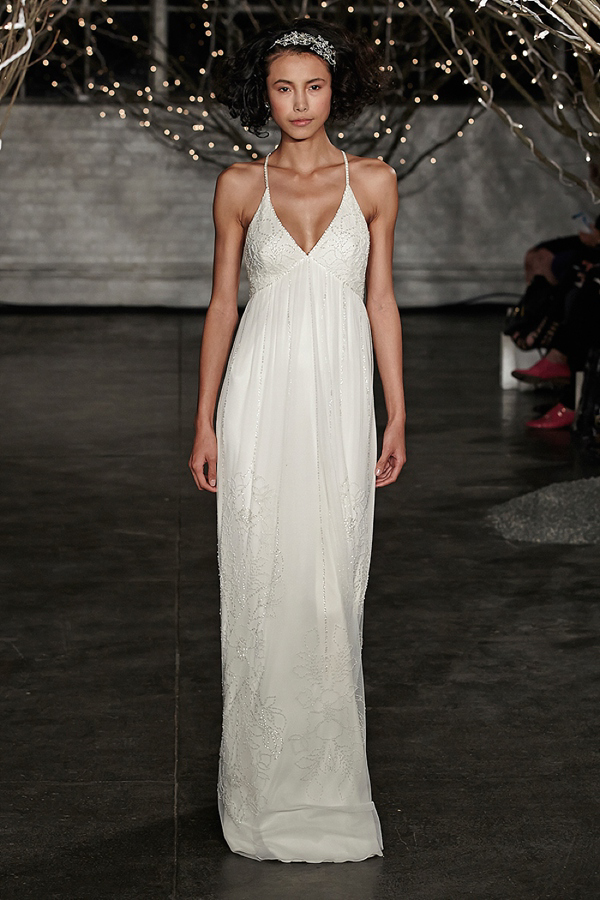 You can view a multitude of brides wearing Jenny Packham on Love My Dress here.  I'm still deciding on my favourites, but I'd love to hear which are yours and whether you'll be a Jenny Packham bride?
Annabel

Credits
Creative Direction – Jenny Packham
Production & PR – Blaire McColl
Hair – Jeannie Syfu for TRESemme
Make Up – Talia Shobrook for Laura Mercier
Nails – Gina Edwards for Essie
Shoes – Louboutin
Set – LDJ Design