Something beautiful to admire this afternoon – these photographs really inspired me from the moment this submission arrived in my email inbox – and I hope they inspire you to.  They were sent in by Danish photographers Amanda Thomsen, Camilla Jørvad and Tine Hvolby, who set out to create a body of visual work that was inspired by the Art Nouveau movement and works by Czech Art Nouveau artist, Alphonse Mucha.
Photography Copyright (c) 2013,  Amanda Thomsen + Camilla Jørvad + Tine Hvolby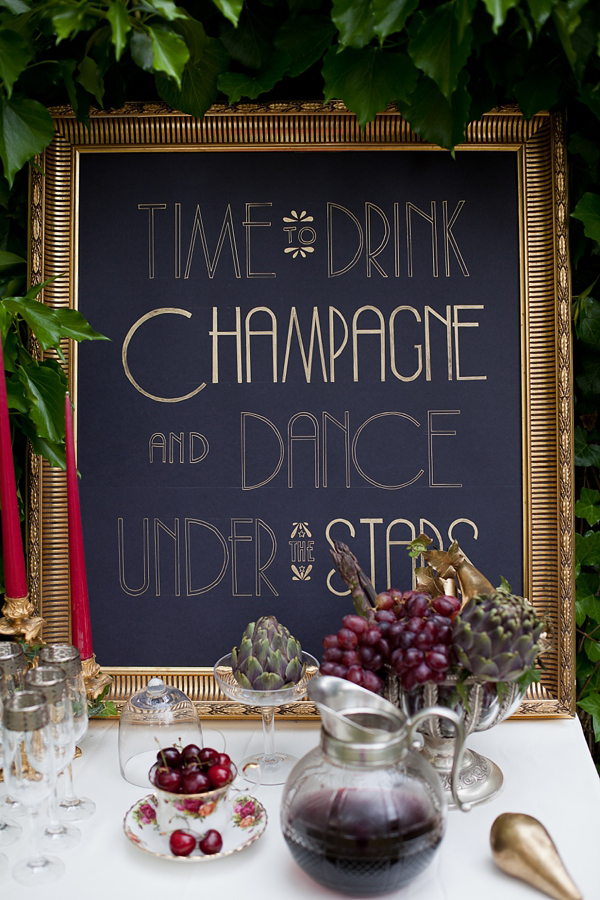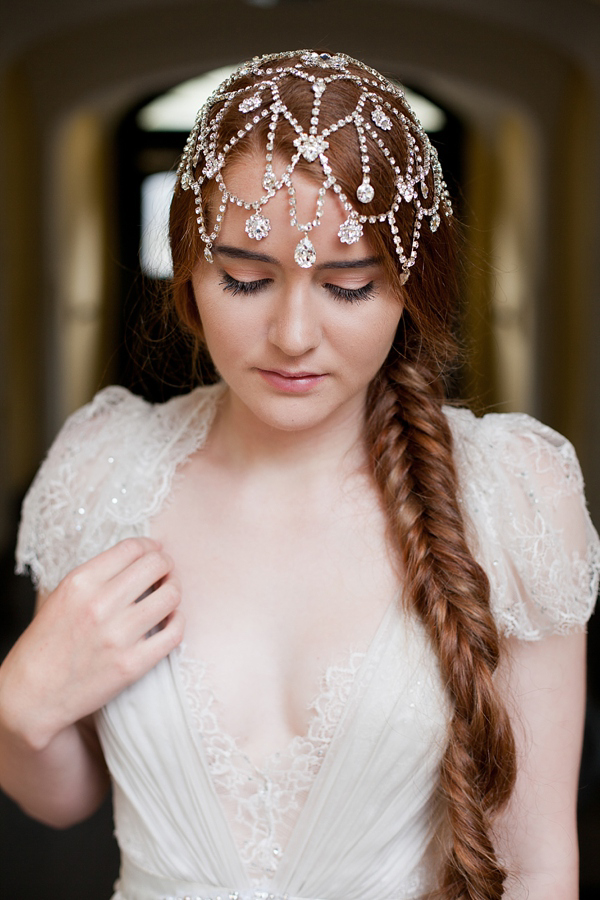 Apart from the obvious hair envy, I love the essence of a very elegant Edwardian, Autumn wedding that these images evoke, and use of nature as the backdrop – all those beautiful seasonal colours and fallen leaves, the punches of purple and
plum by way of those glorious florals.
I'm also drawn to the way these images project such a beautiful, feminine image…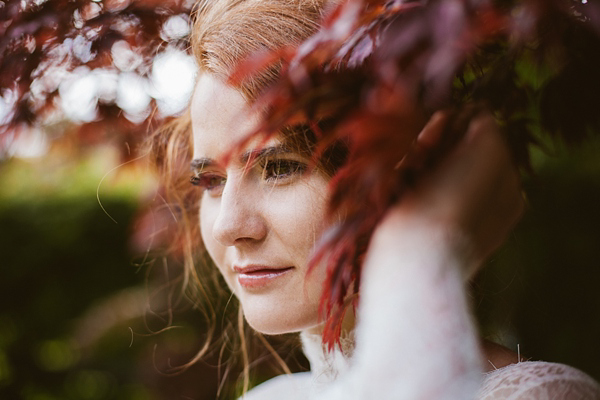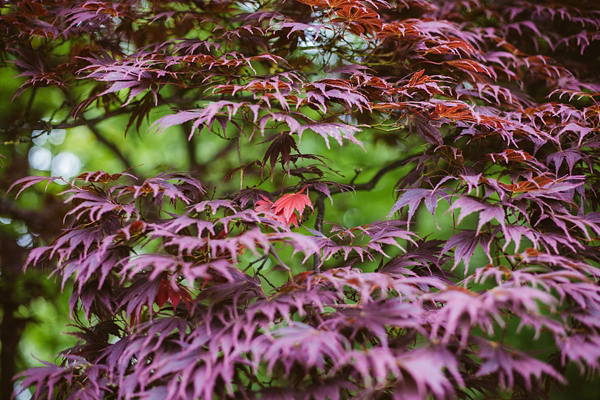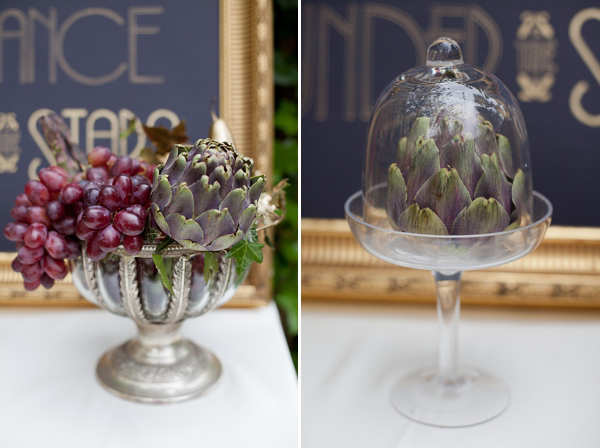 The location for this shoot was Copenhagen, and I also adore that the gowns are by Jenny Packham and Claire Pettibone – two of mine and our readers favourite designers.  The shoes are by another favourite designer of mine, Freya Rose.  Both the shoes and dresses were provided by the Vintage Bride boutique in Copenhagen.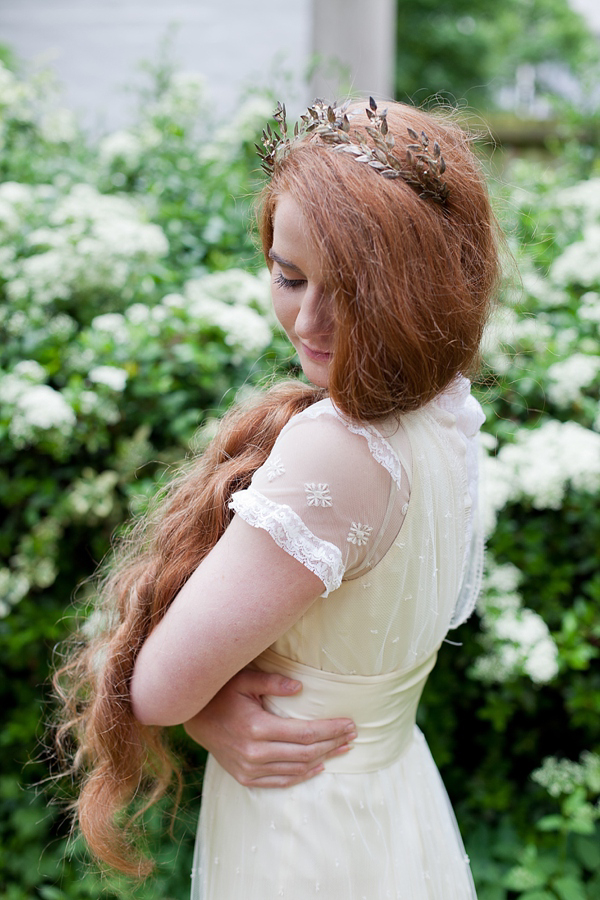 The headpieces are perhaps my favourite elements from the shoot, and whilst they are original vintage pieces that were loaned from the Vintage Bride
boutique in Copenhagen – British brides who also love this style should
look up Cherished Bride, who have some incredible similar headpieces
available (see this photoshoot).
I would love to see more adventurous brides wearing exquisite headpieces like this…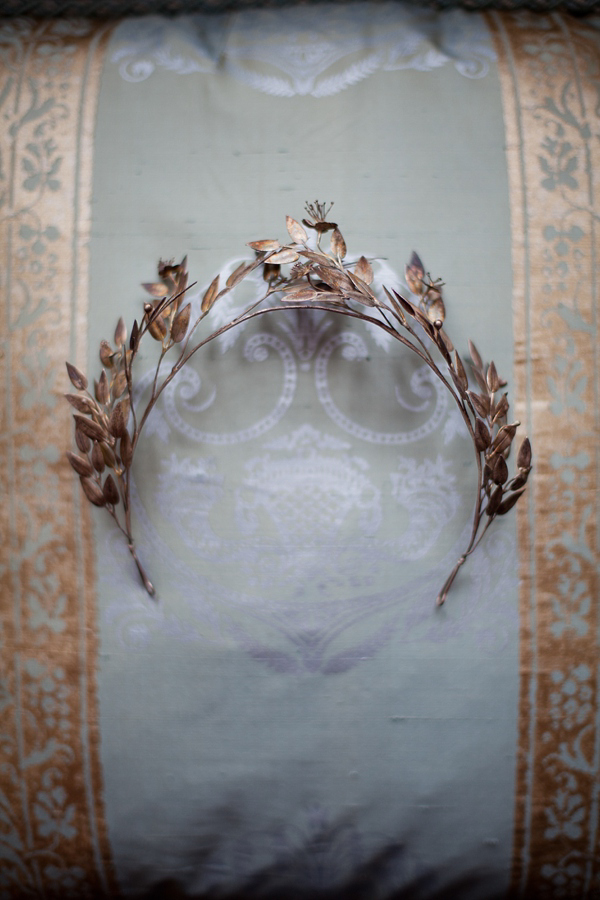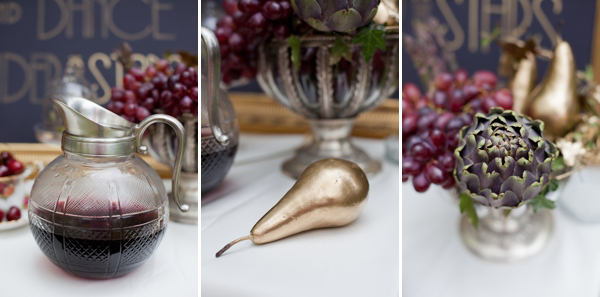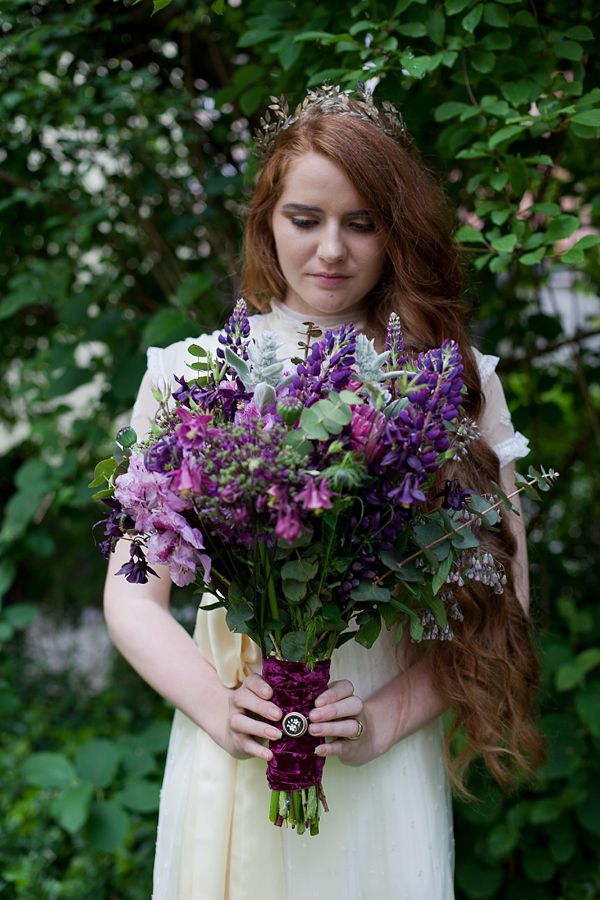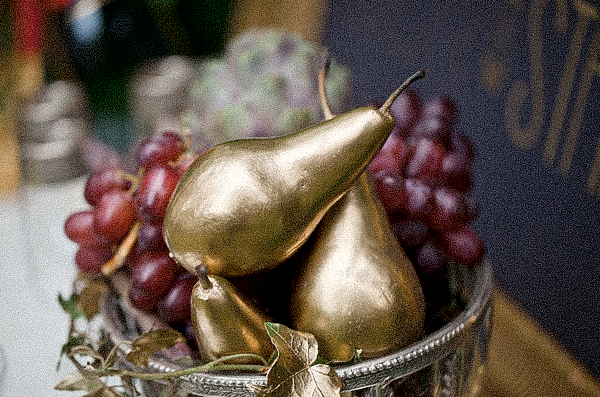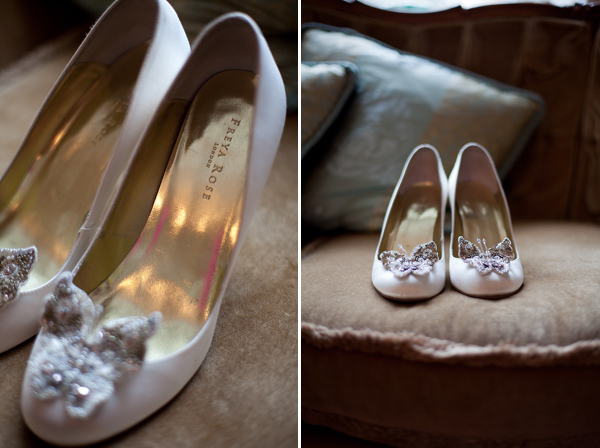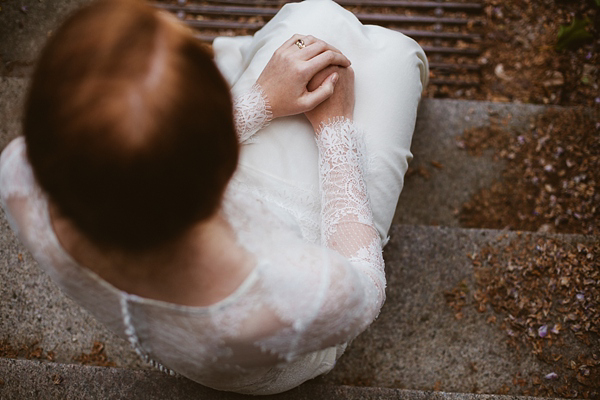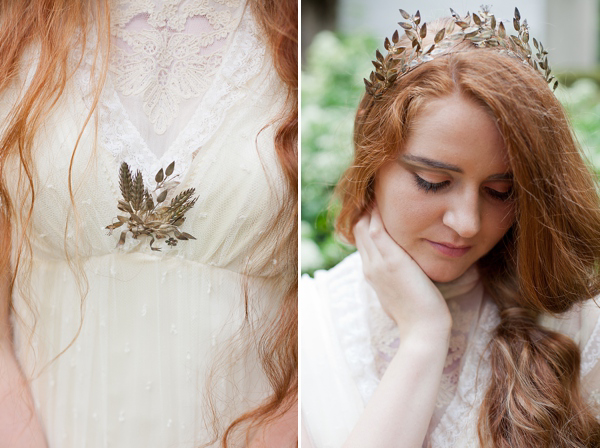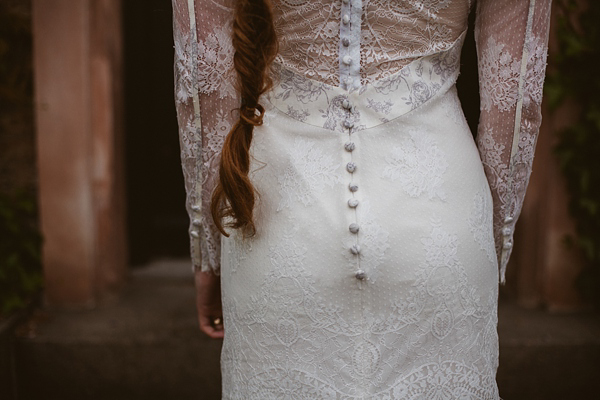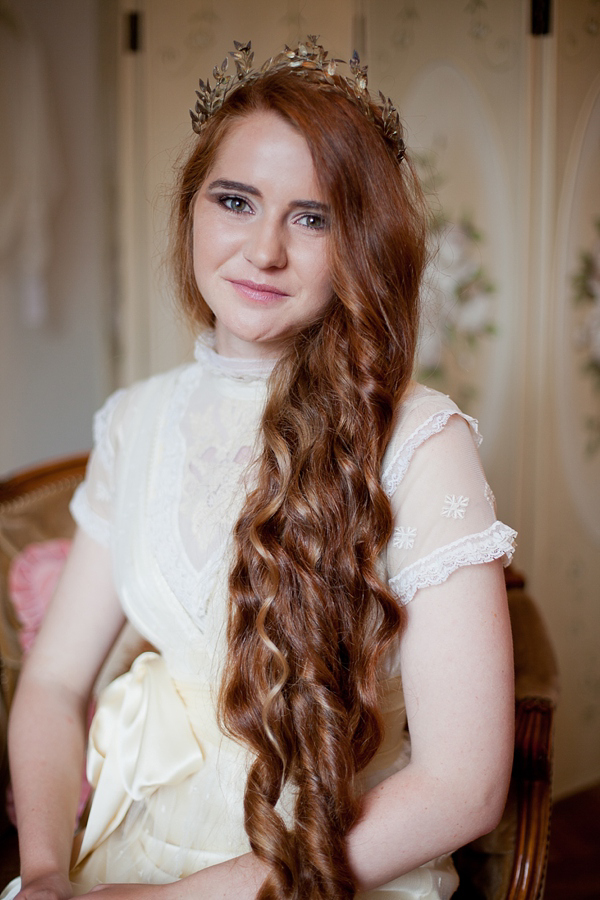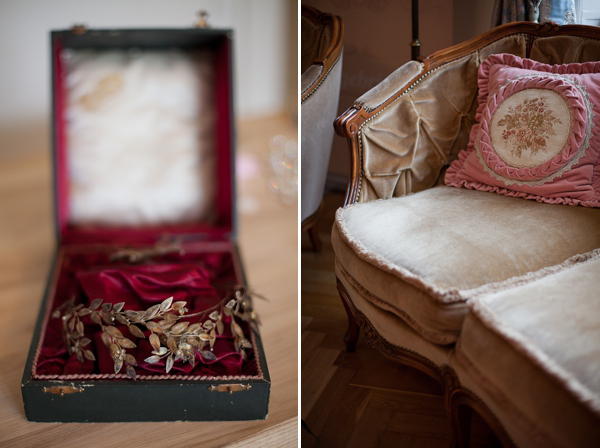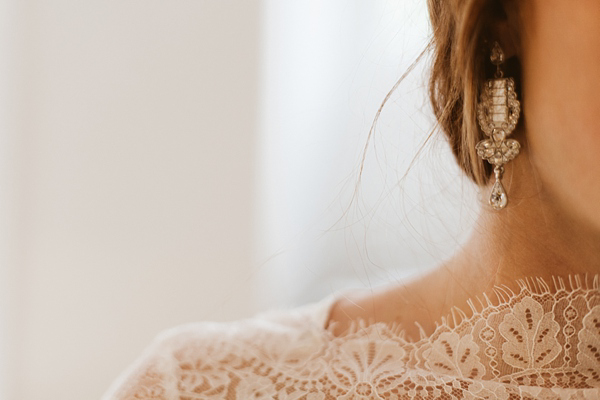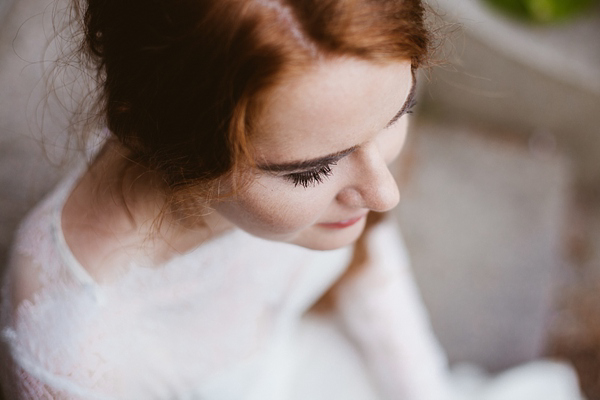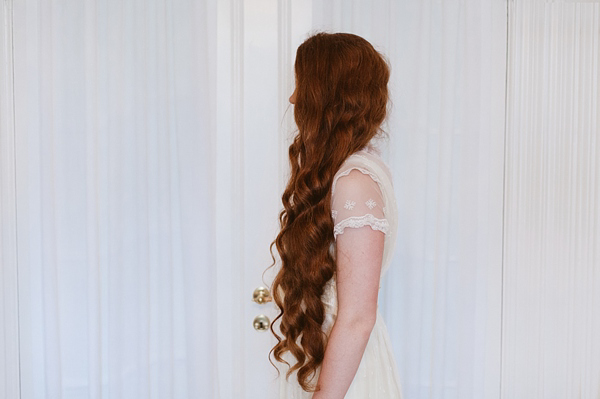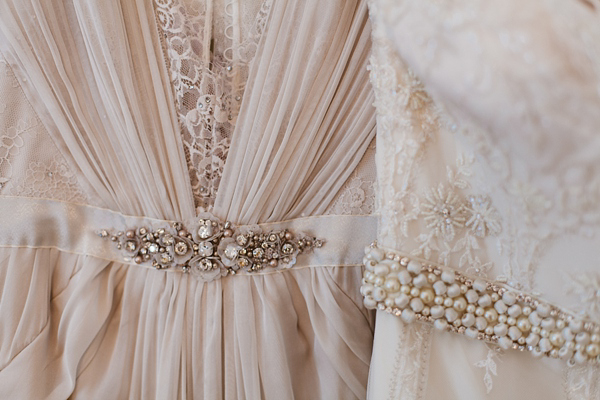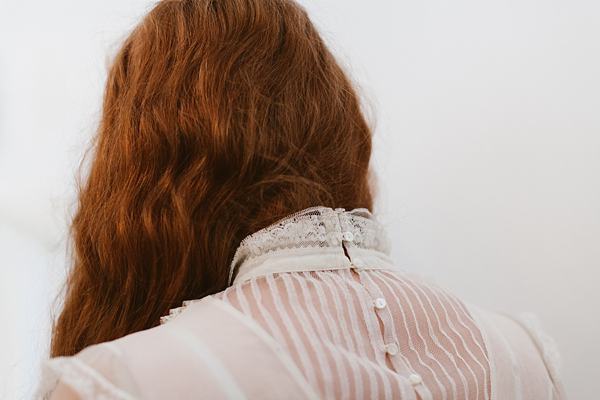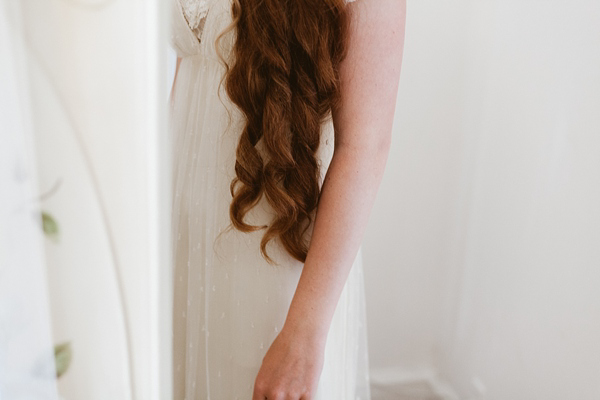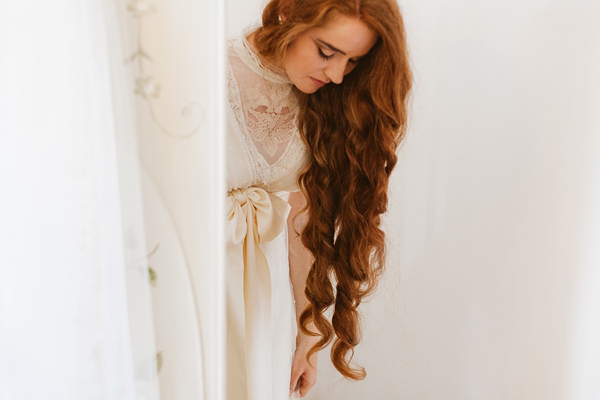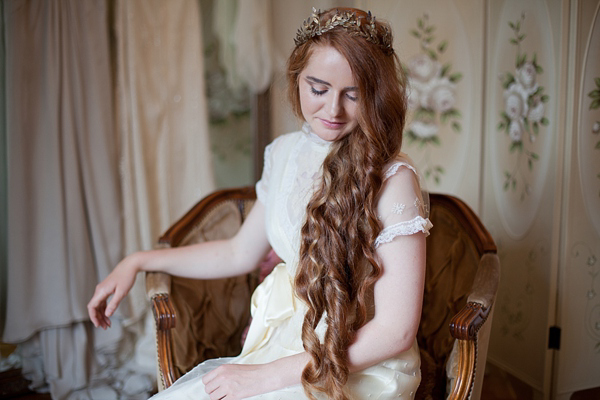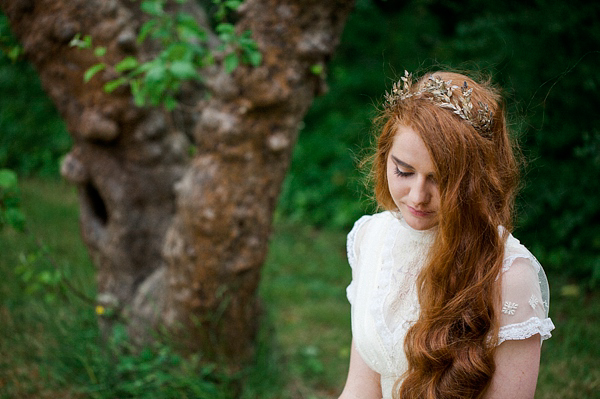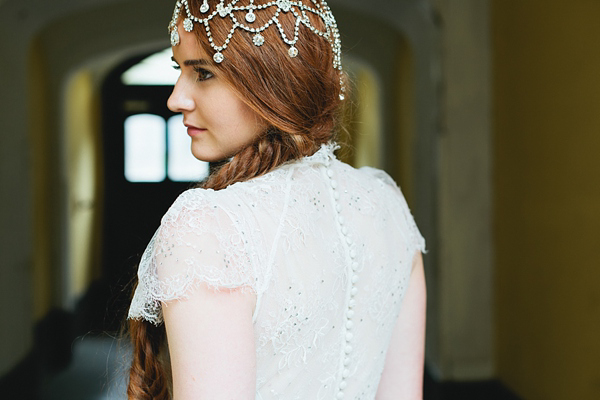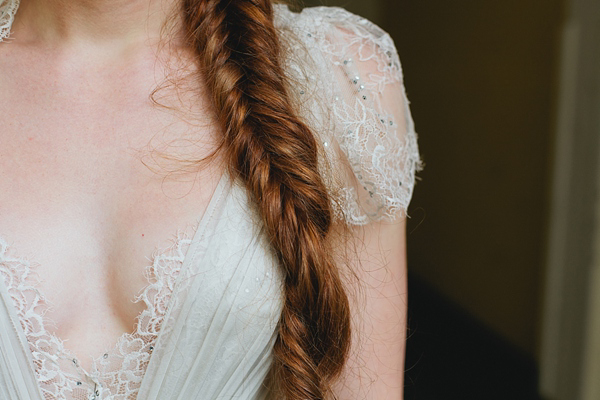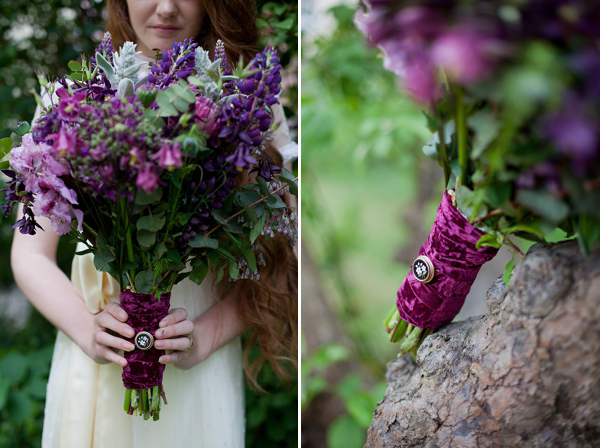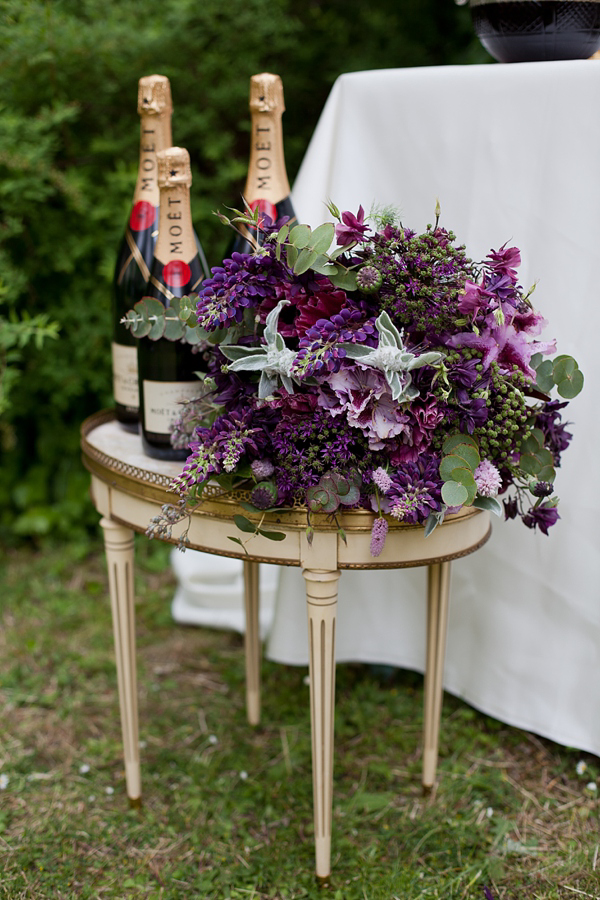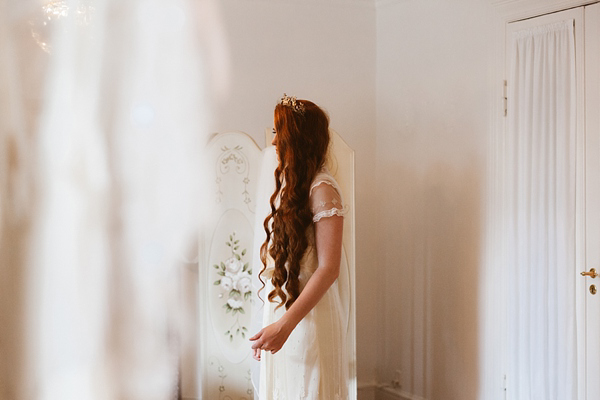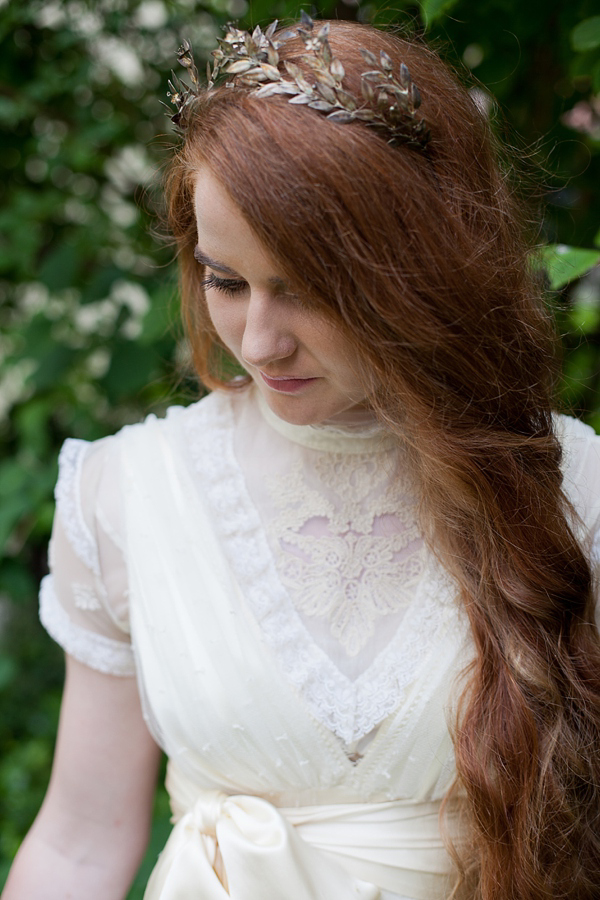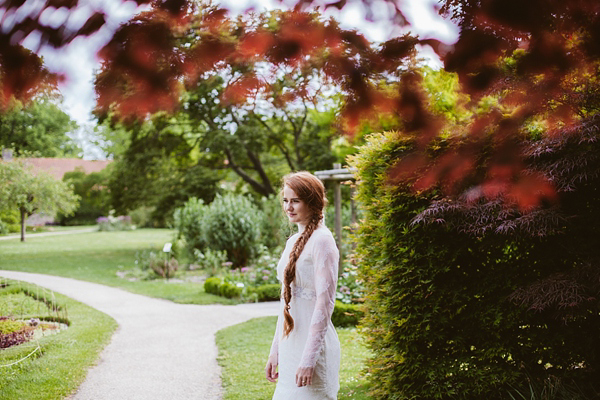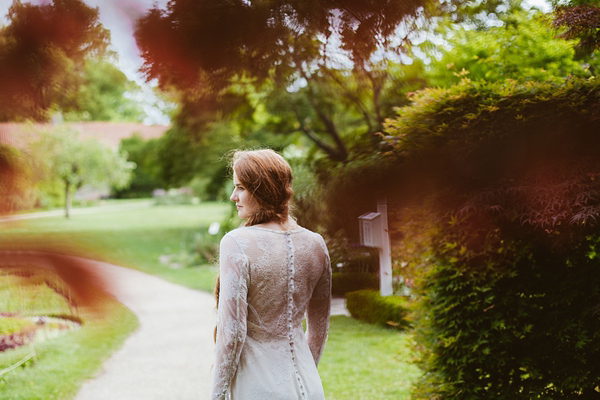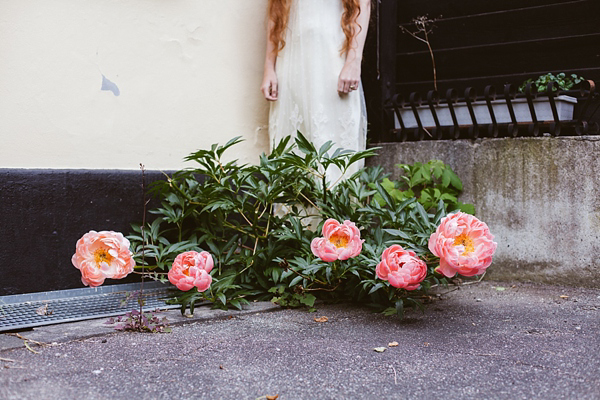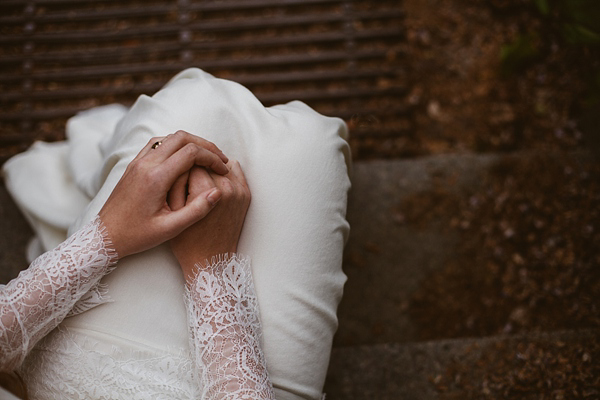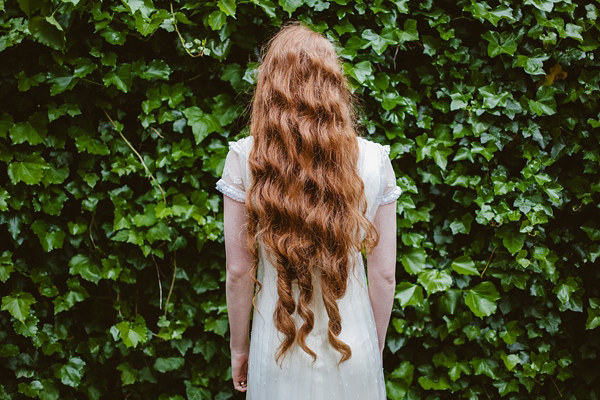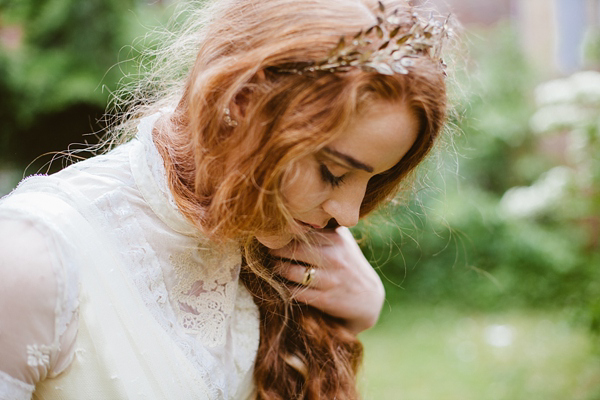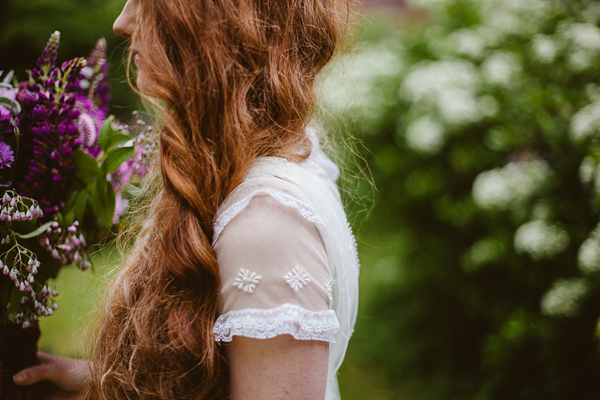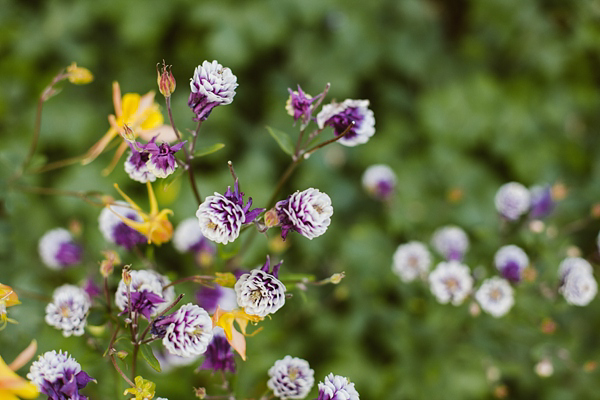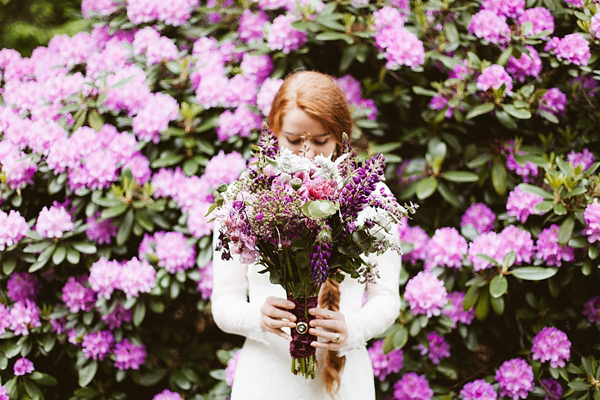 Take a look at these related pages for similar inspiration –
Edwardian, gold, purple, Autumn, bridal photoshoots, Jenny Packham and
Claire Pettibone.
Be our guest in adding as many of these images as you like to your Pinterest boards – we're off to do the same right now.
Huge thanks to Amanda Thomsen, Camilla Jørvad, Tine Hvolby, and all the suppliers listed below who participated in creating these inspirational images.
With love,
Annabel

Credits
Photographers – Amanda Thomsen + Camilla Jørvad + Tine Hvolby of The Danish Wedding Network
Styling/DIY – Maria Lundorff Fekih of Vintage Bride in Copenhagen + Elizabeth Wurtz of Pretty Chic Blog
Dresses from Jenny Packham and Claire Pettibone at Vintage Bride
Shoes – Freya Rose
Model – Katrine Søndergaard
Make-up and hair – Maria Lundorff Fekih
Champagne – kindly donated by Moet
Bouquet – Louise Moloney of Get Married in Denmark
Metal Crown – original vintage piece via Vintage Bride
The Danish Wedding Network