Good morning beautiful ones, and  welcome back to our US readers after what I hope was a wonderful Thanksgiving rest.   How many of you were decorating a Christmas tree yesterday?
My heart went out to the victims and those affected by the horrific helicopter incident in Glasgow last Friday.  Glasgow is a wonderful city, and I had the very good fortune of being able to visit, albeit very briefly, back in September, when I joined The Glasgow Wedding Collective for a book signing.  I felt so welcome and though I was only there for a couple of nights, I left feeling so happy that I'd finally been able to spend time in a city I've been wanting to visit for such a long time now. 
The venue I worked at back in September was The Lighthouse, which is also where Christine and Jason chose to tie the knot only a few week before I was there.  The couple's wedding took place on 11th August.
Photography Copyright (c) 2013, Kitchener Photography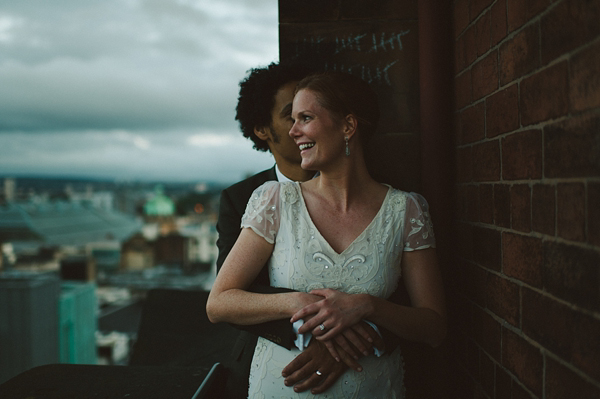 "It was to be a day of 'Love in The Lighthouse'. A day filled with much love and laughter creating the setting for us to become husband and wife surround by all our loved ones.  We wanted an urban chic style wedding and this quirky Charles Rennie Mackintosh designed building, which is home to Scotland's Centre for Design and Architecture and has spectacular views across the city, felt like the perfect place for us to say 'I do'.
Ruth's Lighthouse Event's Team went above and beyond the call of duty to make sure that our day was exactly how we wanted and exceeded all our expectations."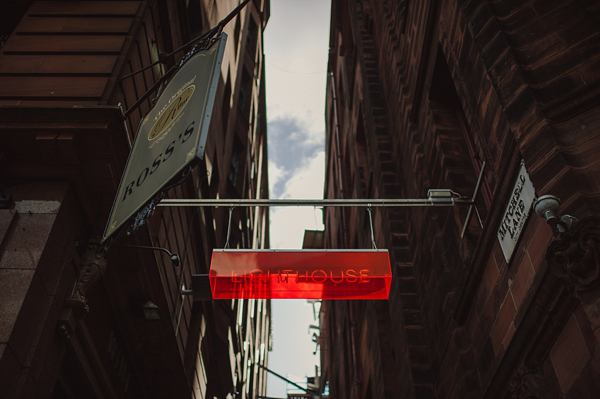 "Jason and I first met in the summer of 2010. And then fate brought us together again in early 2012.  Jason popped the question in January 2013 – I was absolutely delighted and we happily got married eight months later. 2013 really has been a fantastic year for us!"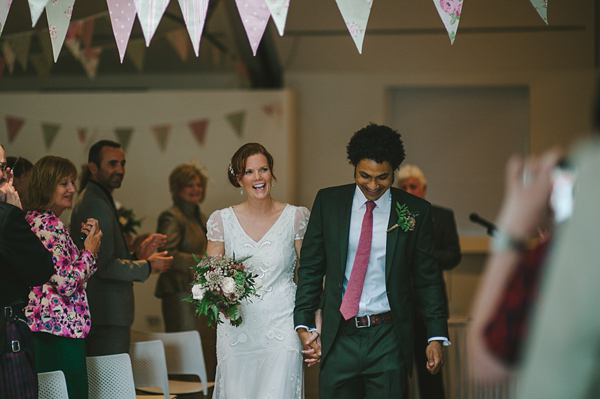 "I wore the 'Elisha' by Temperley dress, that I purchased from Rachel Scott Bridal Couture in Edinburgh, and I absolutely loved my dress! After many days, weeks and a couple of months browsing many bridal shops & designer websites it was on a day shopping with my sister in Edinburgh that we came across 'Elisha' at Rachel Scott Bridal Couture.
I loved the dress as soon as I saw it on the hanger but was unsure how it would fit. It was different to anything I had seen before and as soon as we saw it on, my sister was 'wowed' and my reflection for the first time was 'me' looking back in the mirror."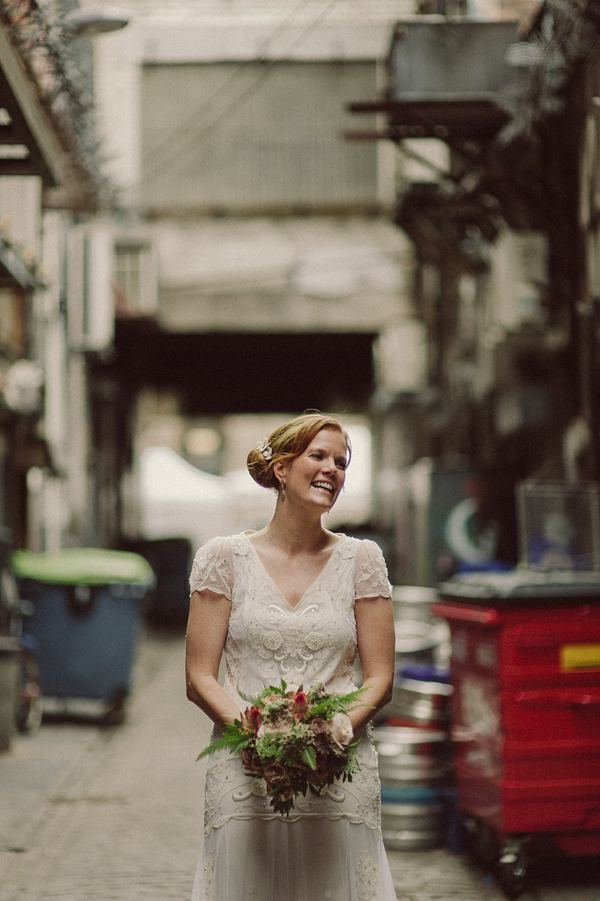 "Rachel at Rachel Scott Bridal Coutur had a lovely approach and could probably tell I was excited. We took some time later that afternoon to share some online links with my mum and she was sold just as much as us. At about 5pm, we went back for another try on and purchased my dress there and then. Happily walking out the shop, with 'Elisha' in tow and celebrating with champagne cocktails.  It was a fantastic day and so lovely to share with my sister."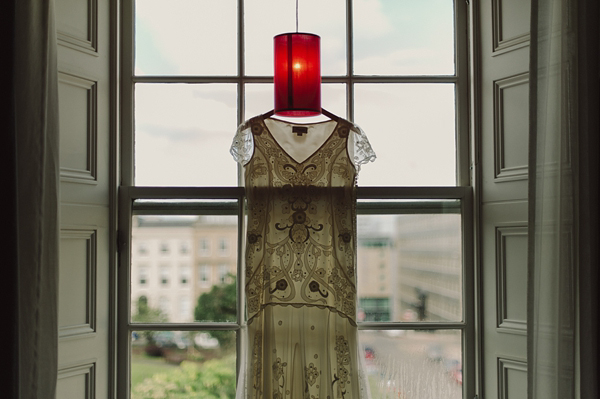 "For the next four months my fabulous friend Hazel was keeper of 'the dress' and we shared many an evening of me popping round for a wee try on and considering accessories. A few weeks before the wedding, my alterations were carried out by Mette Baillie at Freja Designer Dressmaking. Due to the embroidered appliqué design it was a little bit more challenging to alter the length but Elisha was in great hands and I loved having my first twirl in her once ready for the big day!"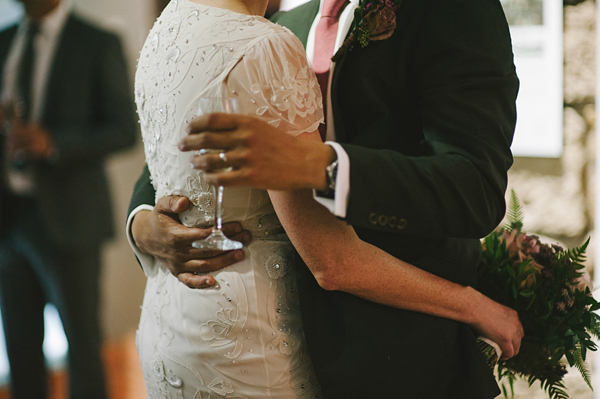 "I wore some 'Secret Garden' hair pins by Emmy purchased from Liberty in Love. I was looking for something subtle yet elegant and found these worked beautifully with my dress.  I also wore a pair of Art Deco style earrings from Weldons Jewellery & Antiques in Southport. They were a great find when shopping for our wedding rings.   I love my earrings and now wear them regularly."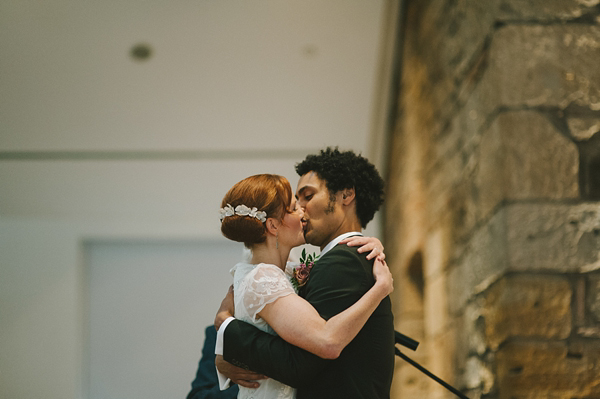 "I am known for my love of fabulous shoes so the search for wedding shoes was high on the 'to do' list! I stumbled upon the Genna shoes by Kate Spade on a very snow day at Pam Jenkins store in Edinburgh before I had even found 'Elisha'. It is tradition amongst my 'Team Choo' ladies that we treat each other to designer wedding shoes. So once I found my dress a couple of weeks later it was back to Pam Jenkin's to make the important purchase!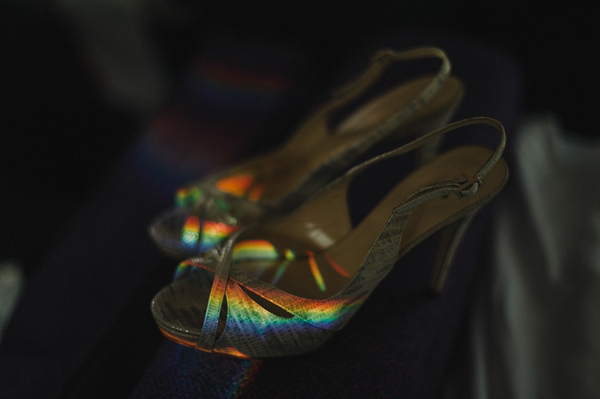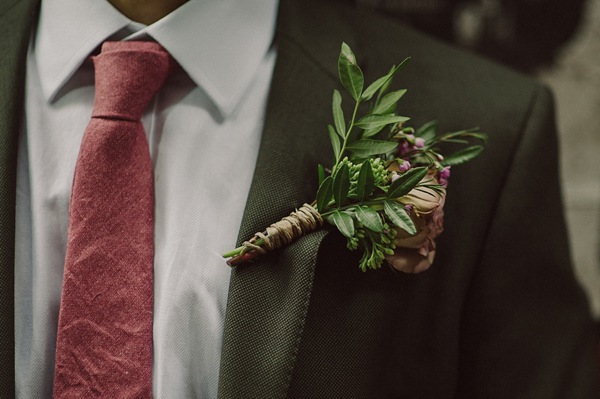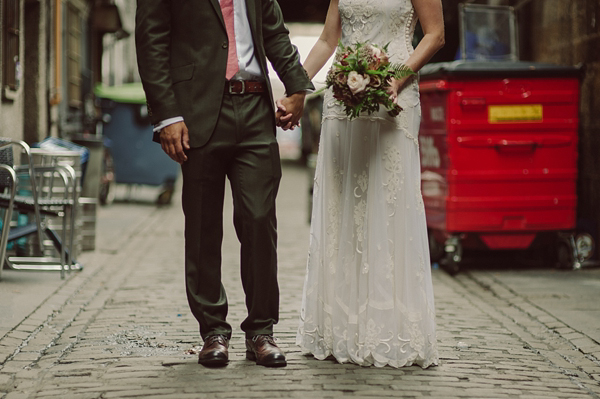 "Our bridal party flowers were created by the lovely Di and her colleagues at Roots, Fruits and Flowers. We are lucky to have this as our local flower shop and I am always wowed by their window displays. Their style is very natural and free-flowing so I was very happy to hand over to Di to create something that would complement our dresses.  As the wedding day approached we popped into the shop and Di suggested Protea and Amnesia Roses to be a main feature and we were absolutely delighted with our bouquets and button holes on the day.
For the flowers at The Lighthouse I arranged a mix of flowers in our recycled collection of jam jars. It was lovely to put a couple of personal touches to the day and my teenage years of working at garden centres were put to good use!"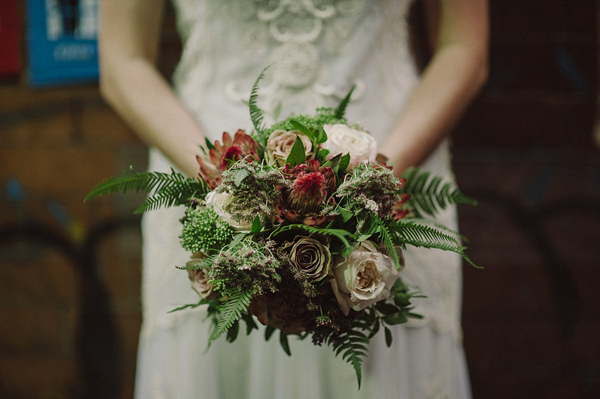 "My bridesmaids wore dresses from Hobbs, which met the brief 'we are going to need some seriously classy dresses for this wedding!' We found these dresses when not really looking. I had a neutral colour scheme in mind and was just taken with the fabulous cut and style of these dresses. Wish I had got one for myself.  They also wore red sede shoes by Dune."
"The maids and I had a fab day shopping in Glasgow for bridesmaids shoes and accessories. As luck would have it, this was the first pair we came across and all in stock. It was meant to be. The maids were very excited to wear their outfits, I even had to take custody of my sister's shoes as she is notorious for being impatient!"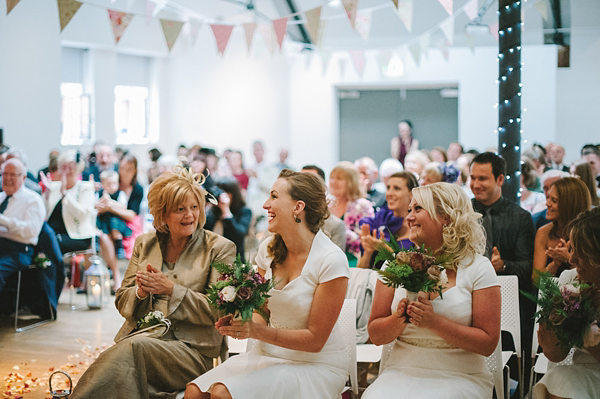 "Encore Hospitality Services provide the catering at The Lighthouse. Ronnie's team produced a fantastic wedding breakfast and some lovely fish finger sandwiches in the evening!
Jason designed and produced all of the invitations, table plans and place cards. He did a fantastic job and was completely in his element!"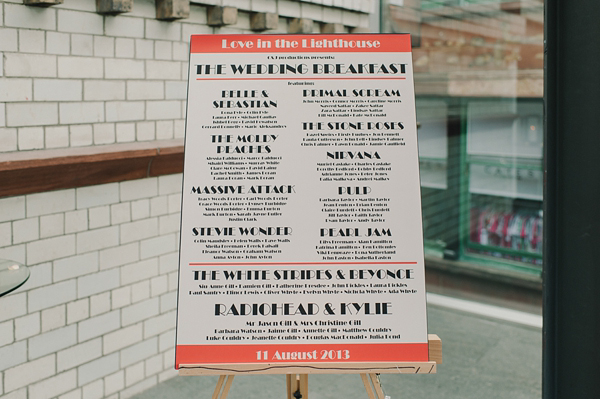 "The Orange Box Gallery at The Lighthouse has quite a neutral decor and offered us a blank canvas. We decided to hire lots of Vintage Rose Bunting from Lynn at Tickety Boo Bunting to bring in some subtle colours.  Lynn was an absolute delight to work with. Her warmth and excitement for our wedding day was just so lovely. She also kindly helped us source matching fabric to make up table runners to feature during the wedding breakfast. Jason's craft talents were also put to good use by lining old suitcases for our cards and keepsakes with the left over fabric."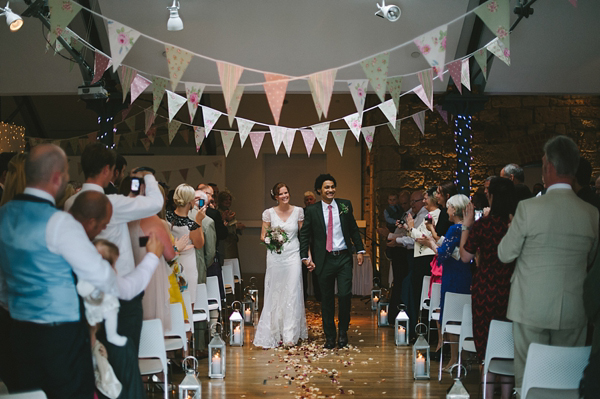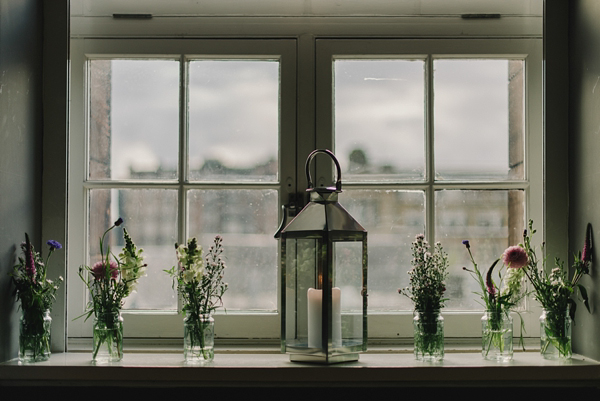 "The Lighthouse events staff also bought in hurricane lanterns especially to add subtle lighting to the galleries. This worked perfectly and looked lovely with the petal pathway as I walked down the aisle.
A final touch was featuring our pre-wedding photos taken at Arthur's Seat on the gallery windows. They were beautiful photos and great to bring some of Auld Reekie to Glasgow that day."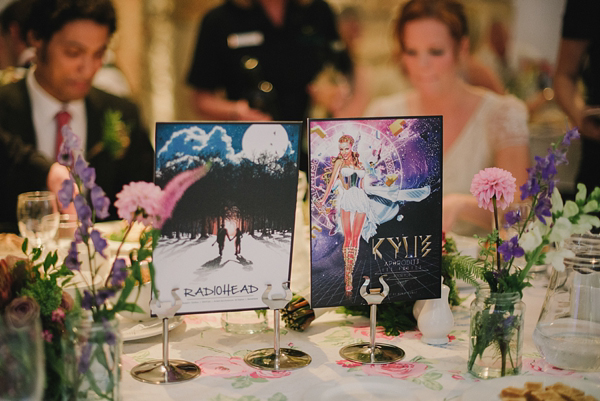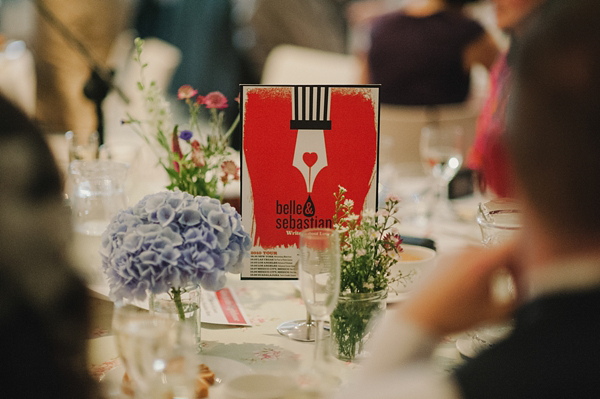 "My wonderful 84 year-old grandad made our beautiful wedding cake.  Pop served in the Army Catering Corps and has been baking cakes for family occasions for years.  When we called him up to say we had set the date, his first response was 'I'll do you a cake' in his Lancashire accent. 
We opted for three ivory tiers and Pop chose some simple lace to decorate and a small delicate bunch of flowers. It was perfect and he was so pleased to be able to do this for our special day."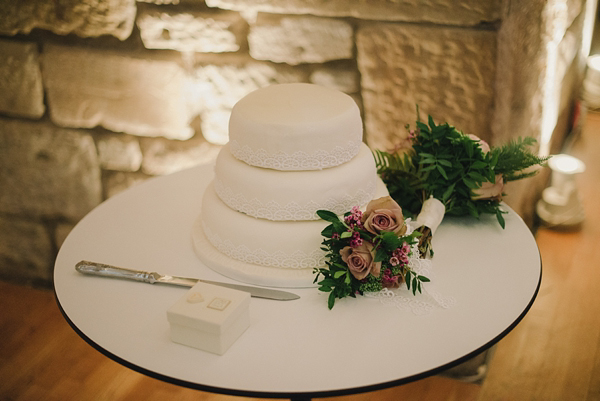 "We wanted a special Scottish chocolate treat to say a big thank you to all our guests and Tunnocks Teacakes and Caramel Wafers were perfect for the occasion."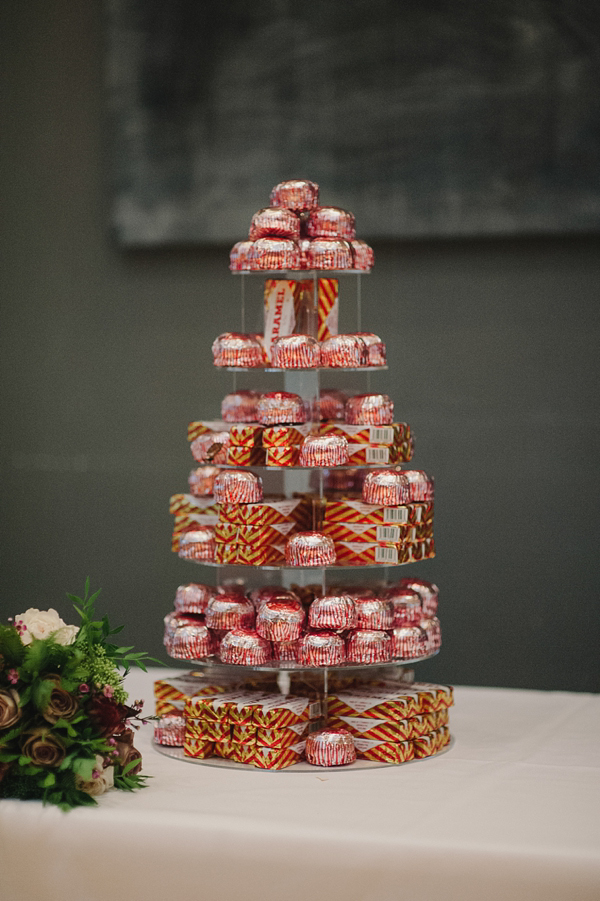 "There are so many special moments when we look back on our wedding day; from getting ready with my beautiful bridesmaids and little baby Ada Olivia (our youngest guest at two months old), putting on my dress, hearing everyone take a breath as my mum and I walked down the aisle, seeing my husband with the biggest smile on his face and tears of joy in his eyes, my gorgeous nephew Luke handing over our wedding rings,  saying  'I do', our first kiss/embrace as husband and wife and walking back down the aisle, feeling the Love in the Lighthouse, having special moments together when taking time for our photos,  walking into dinner hand in hand to Ca Plane Pour Moi, the heart warming speech and photo story made by my sister, Jason's beautiful words during his speech, celebrating with everyone and dancing the night away. It was all wonderful and truly was the happiest day of our lives."
"Preparing for our wedding day was a real team effort and what we created was a shared vision. We really couldn't have done it without each other and found that our weaknesses were the other's strengths. We wouldn't have changed a thing – just maybe for time on our wedding day to have slowed down a wee bit!"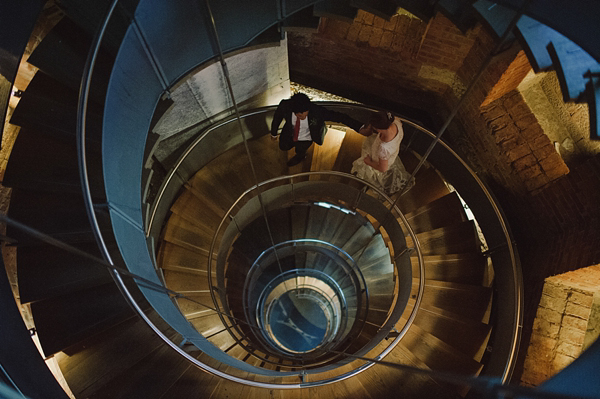 "Our photographers were the fabulously talented Joanna and Dylan Kitchener of Kitchener Photography. They are an absolute delight to work with and we are thrilled to bits with how they captured so many special moments in their unique way. We cannot recommend them highly enough!"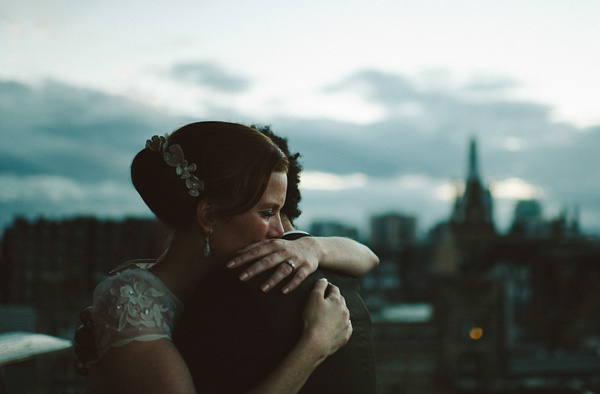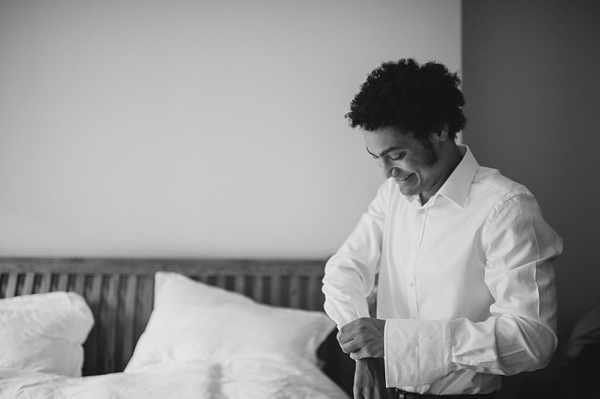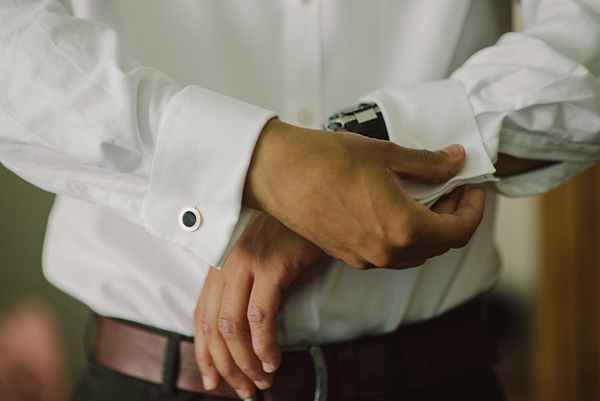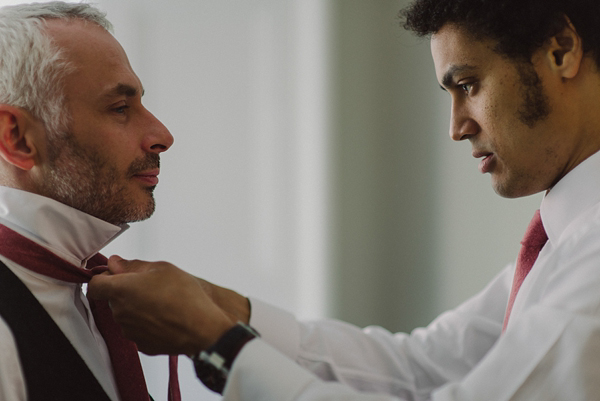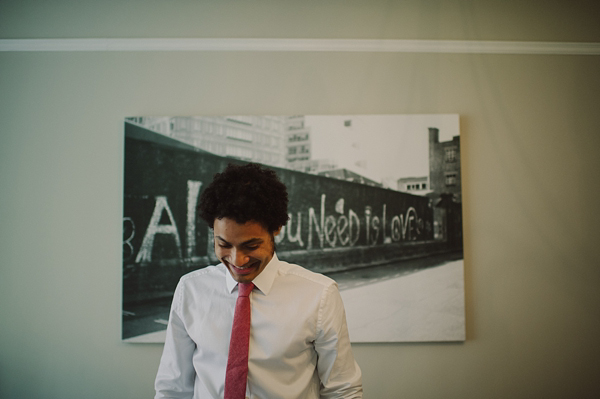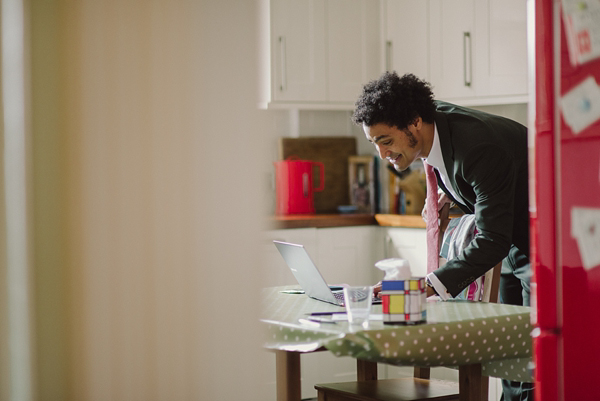 "I was extremely fortunate to have the kind services of Laura Jayne Hair & Make-up on hand for make-up and hair styling.   Laura has been my friend for twenty eight years and was one of my four fabulous bridesmaids.  Laura did a fabulous job of making myself, mum, bridesmaids and then herself look our very best."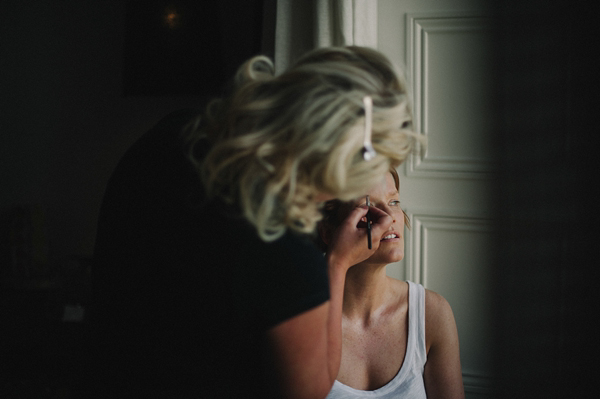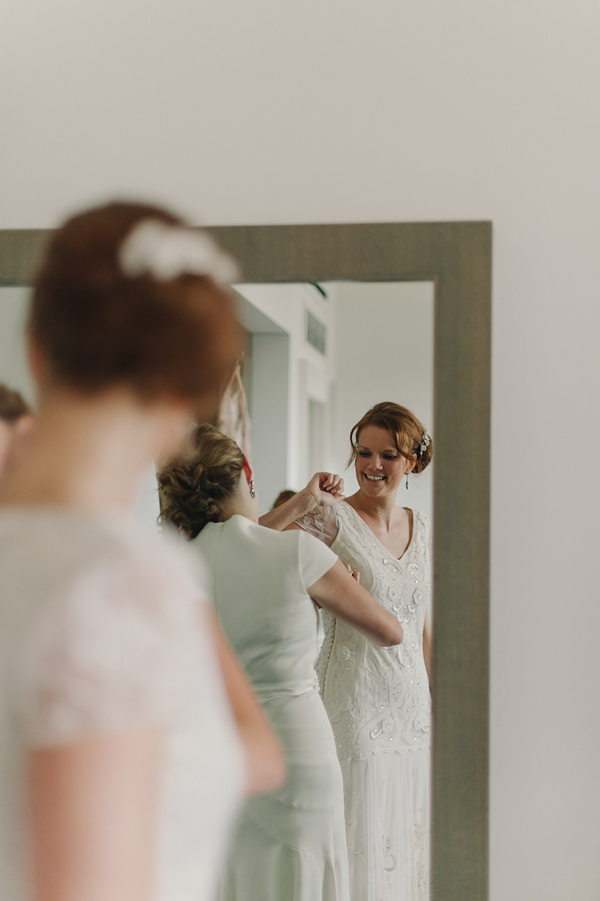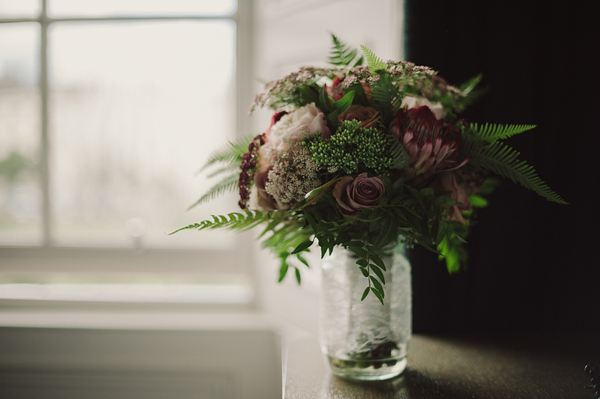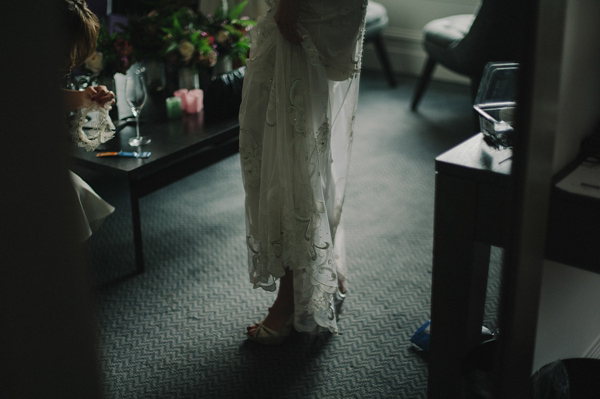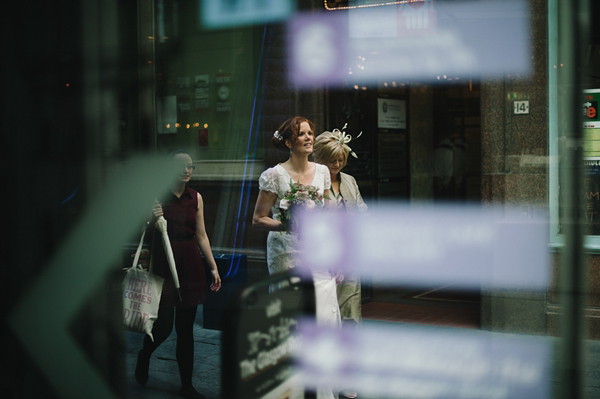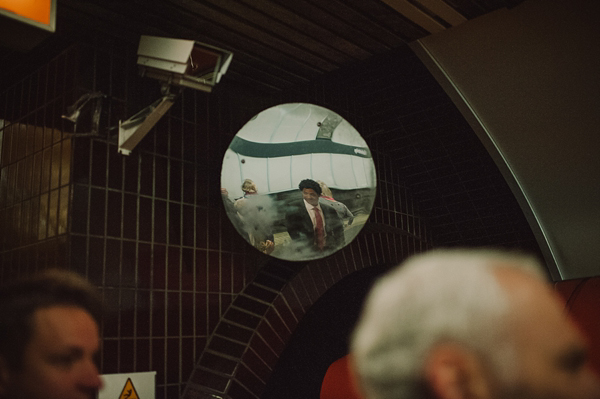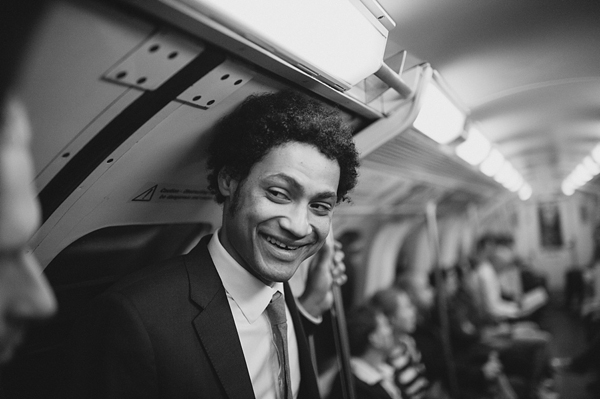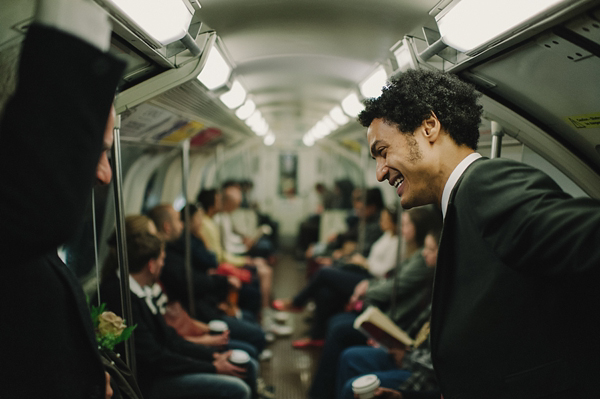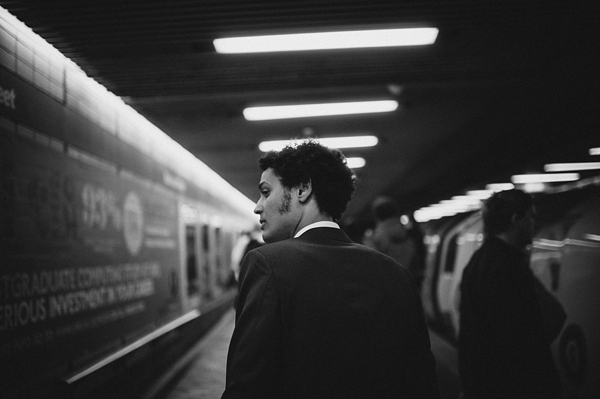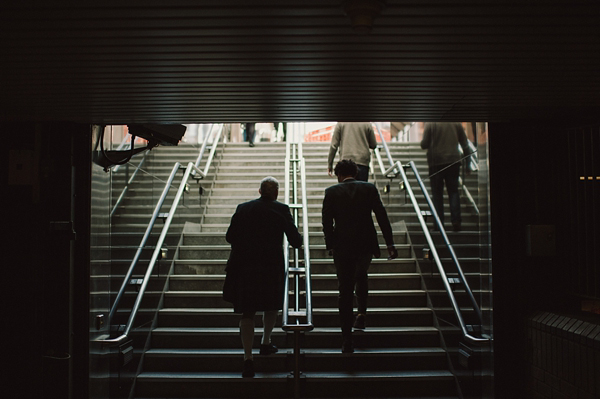 "Jason had a bespoke suit made by Adam Waite. He was after a slim fitting olive green suit from the outset and Adam was fantastic in helping him create the look he wanted."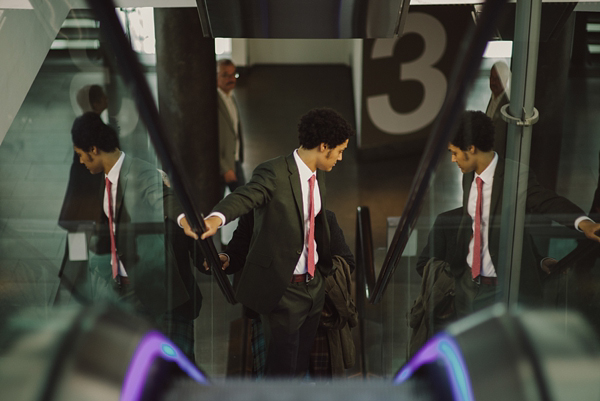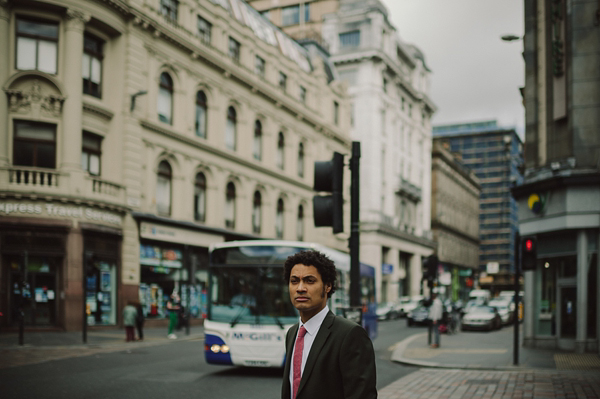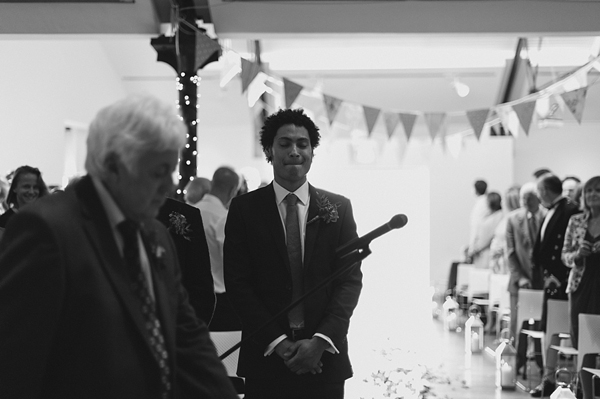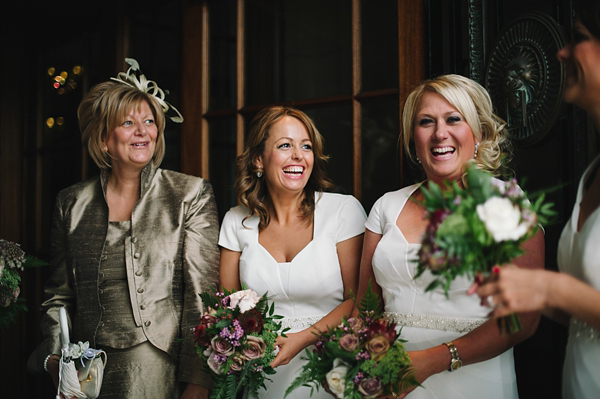 "Sadly my dad passed away some years ago and so it was my mum who proudly walked me down the aisle to 'Somewhere over the Rainbow' by Israel Kamakawiwo'ole. It was such a special moment, walking into a room filled with all our supporters and seeing my future husband at the end of the aisle with the biggest smile on his face."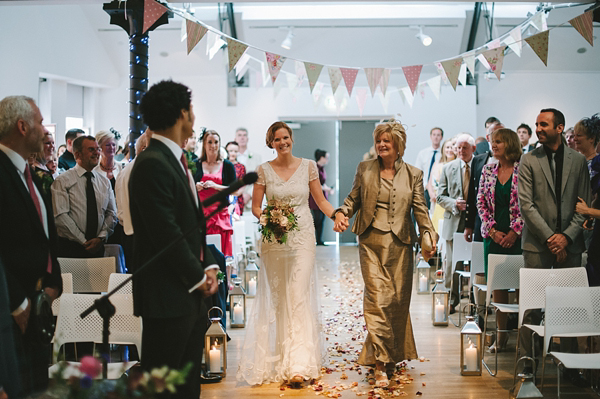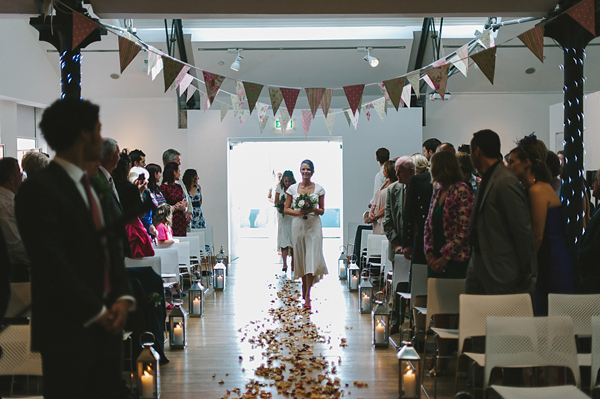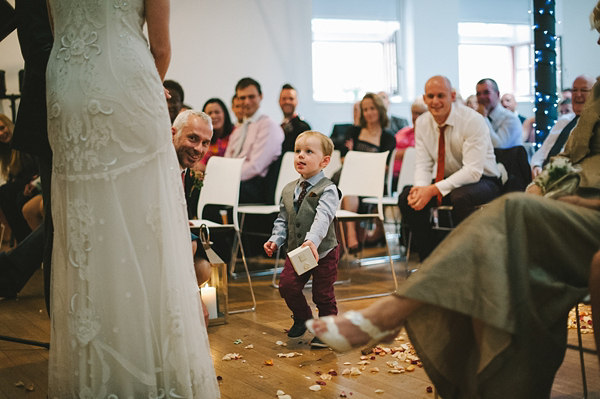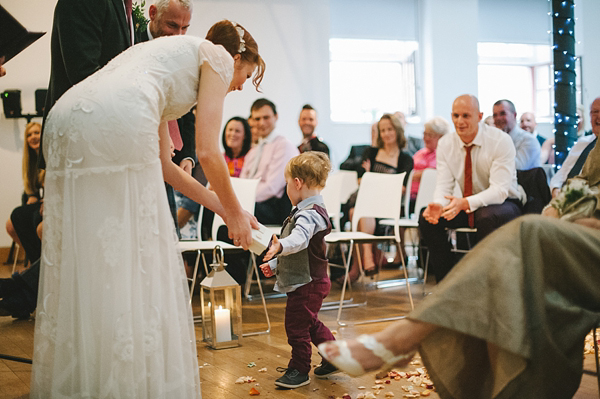 "We had a humanist ceremony conducted by a friend of a friend, Ian Barclay of The Humanist Society Scotland. It was such a personal ceremony and he helped us with suggestions for our vows. We both said the same vows to each other and it was so special.
Jason's younger brother, Damien, provided us with some 'Instructions for Life' during the first part of the ceremony, which included the beautiful sentiment 'Remember the best relationship is one where your love for each other exceeds the need for each other'. Just before we said our vows to each other, my bridesmaid, Elinor read a conversation between Piglet & Pooh Bear by A. A. Milne and this summed up of feelings towards each other.
At the end of ceremony Ian gave us an old apache wedding blessing as a collective goodwill message for our marriage. It was truly beautiful. And with that we walked out happily as husband and wife to music by Stevie Wonder 'For Once in My Life'."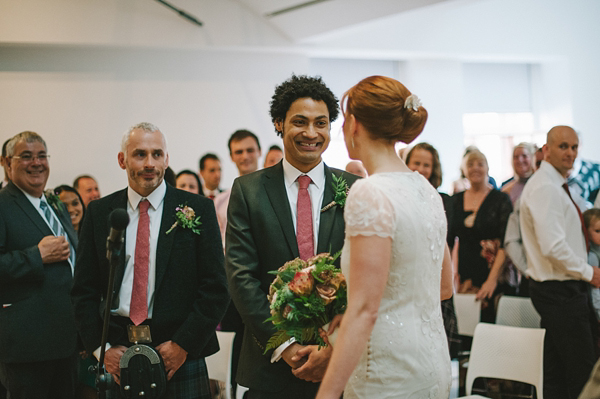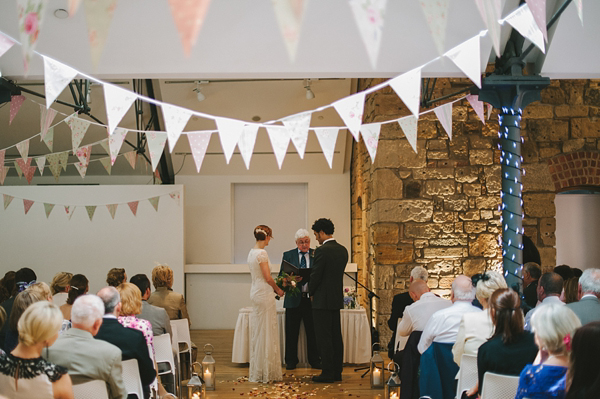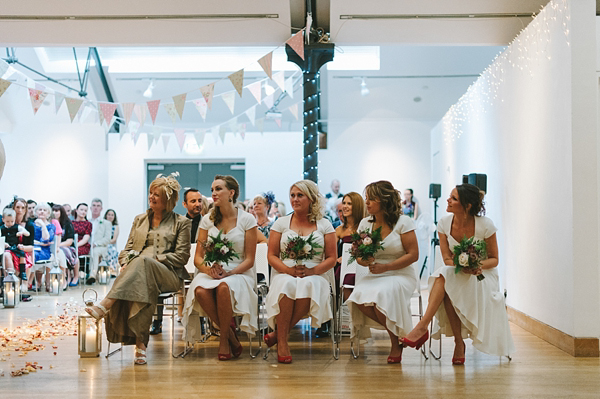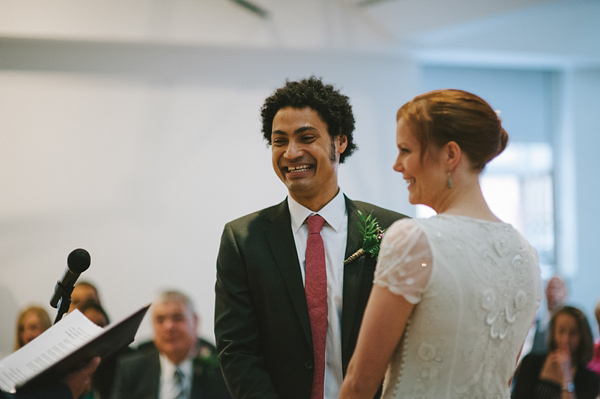 "Just like the dress, my engagement ring required a little bit of searching and this brought us back to an area close to where I grew up. We were so happy to find the perfect ring at Connard & Son in Southport. Connards are a family jewellers dating back to 1883 and pride themselves on quality and service. We were in excellent hands and it was so lovely returning to the shop a few months later to choose our wedding rings. If you are looking for a jewellers with high attention to detail and very personal service, we cannot recommend them highly enough."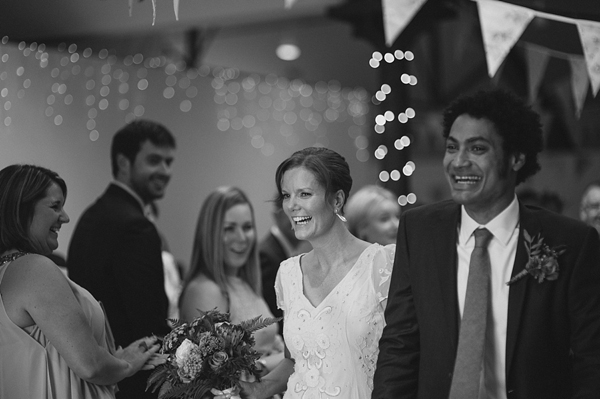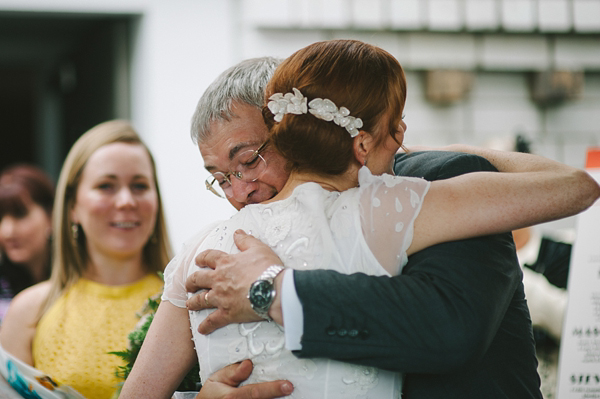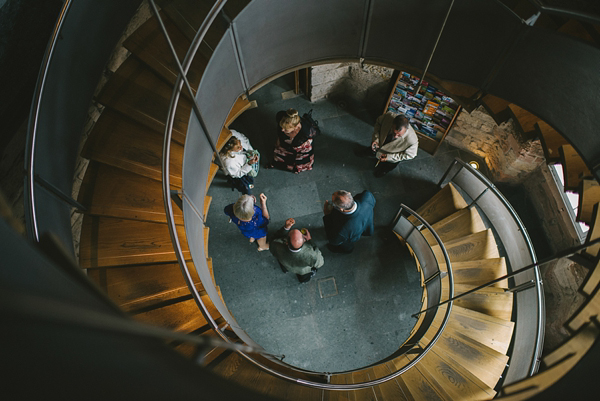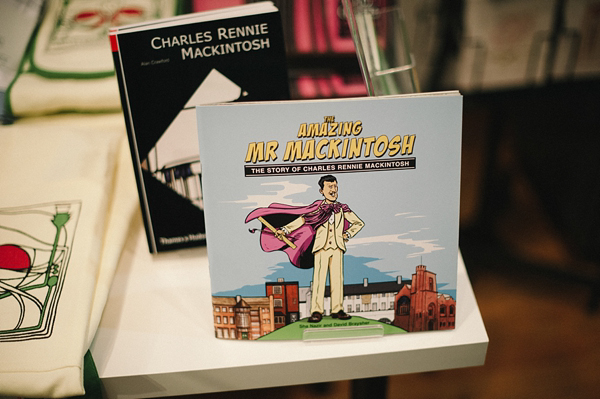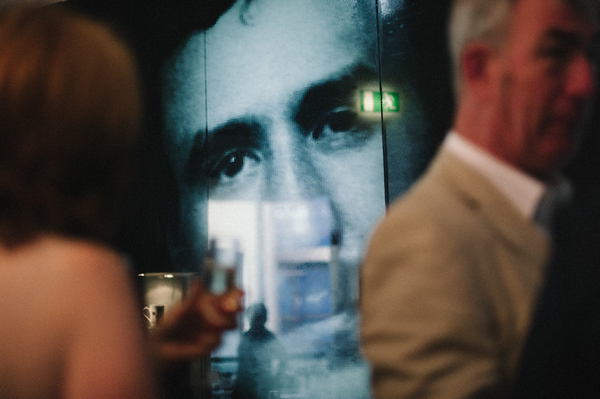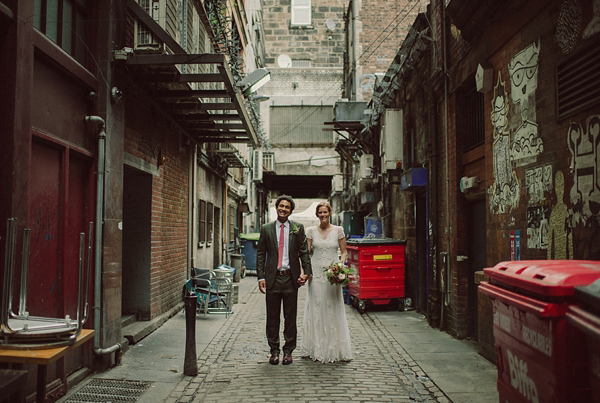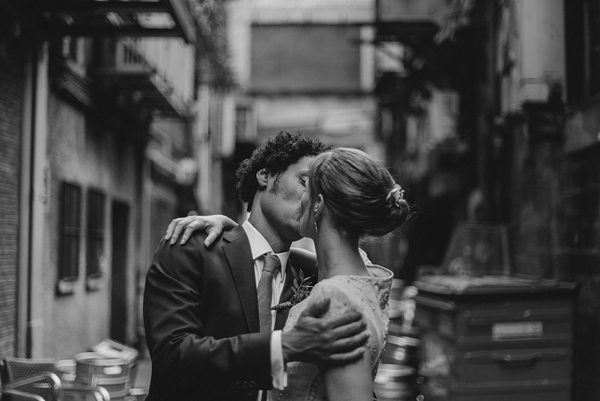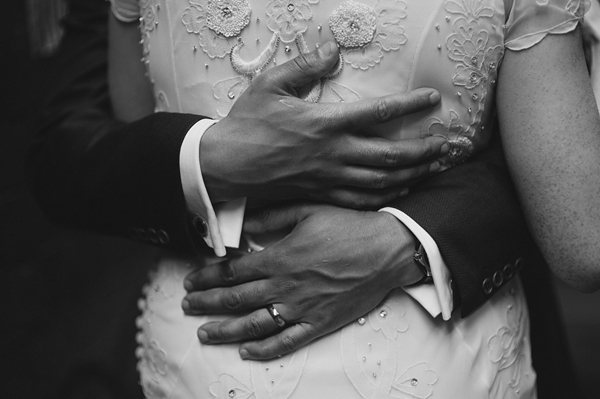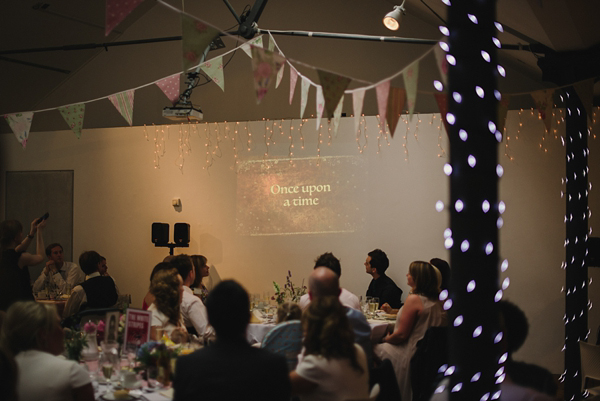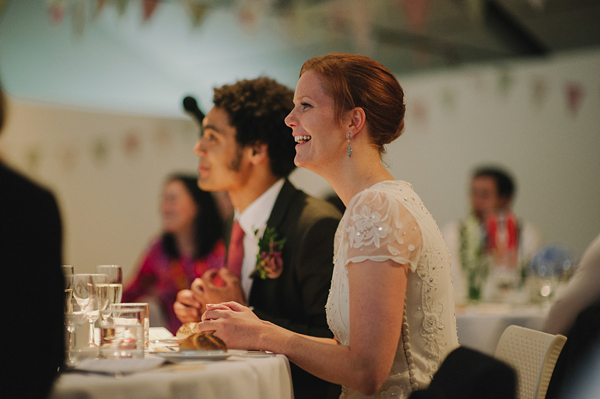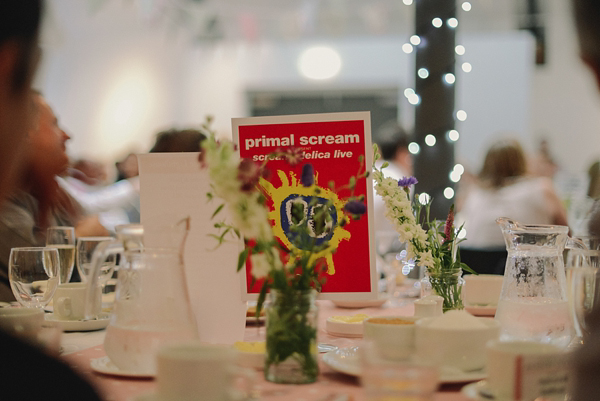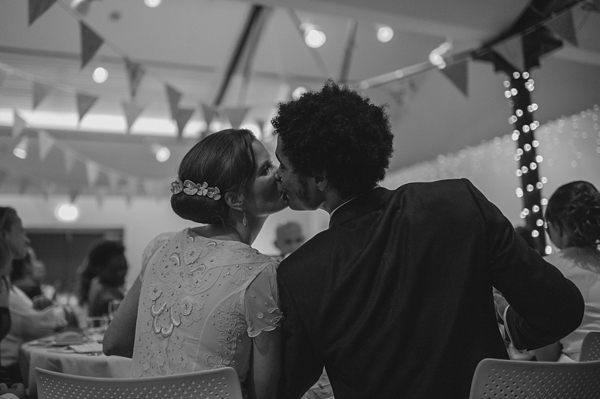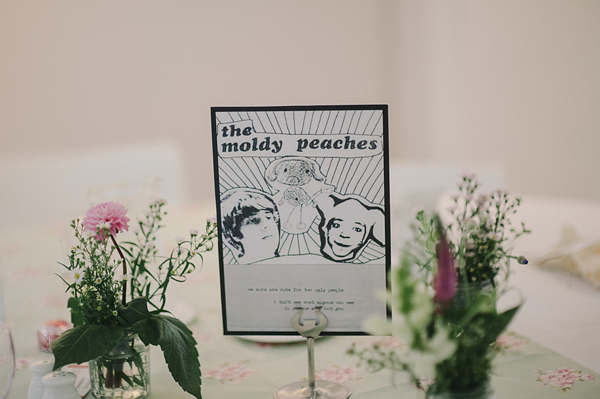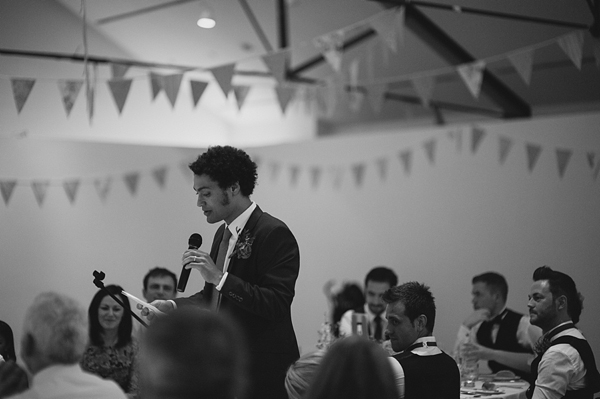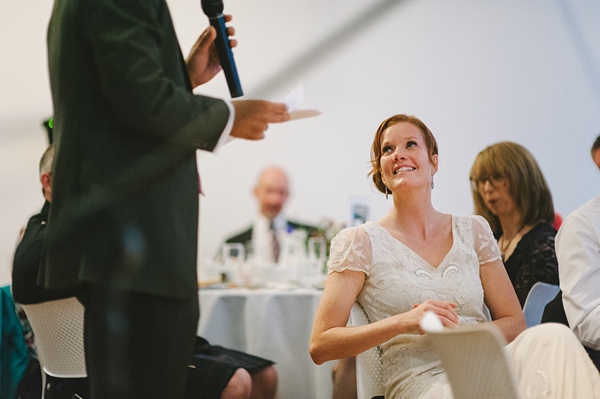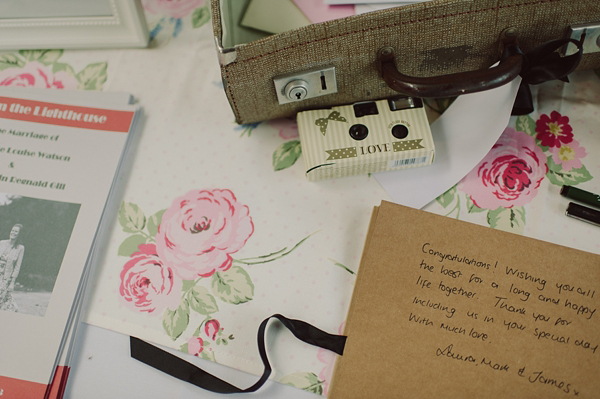 "A couple of our friends have a music festival (McD in the Park) in their back garden every summer. Dave Rodgers is one of the main headline acts and we were chuffed to bits that he was able to do an acoustic guitar set at our drinks reception. Dave has a great style and was happy to add to his repertoire with my request for a Kylie number.  For the evening, we drafted in the fantastic Franco who rolled out a great night of classic rock and roll to help us dance the night away."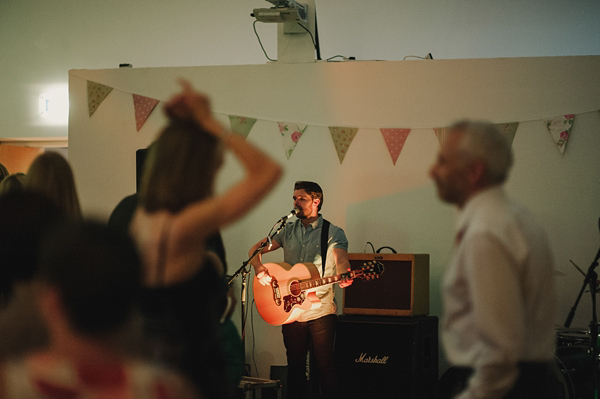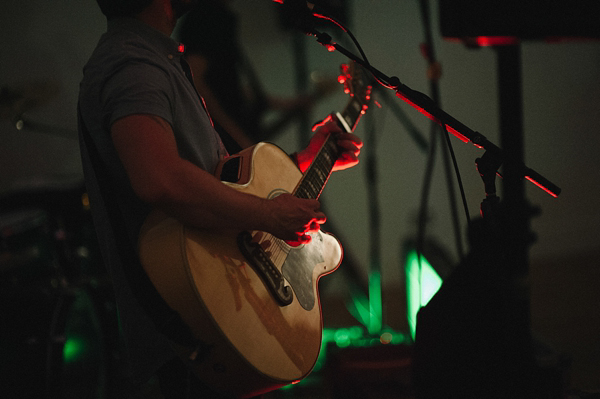 "It took us some time to decide on our first dance but once we heard 'Never Tear Us Apart' by INXS, we realised that it summed up our feelings towards each other perfectly and was slightly edgier than the usual first dance fare. Franco were able to put together a fantastic acoustic version and it was wonderful dancing to this in a room full of our family and friends"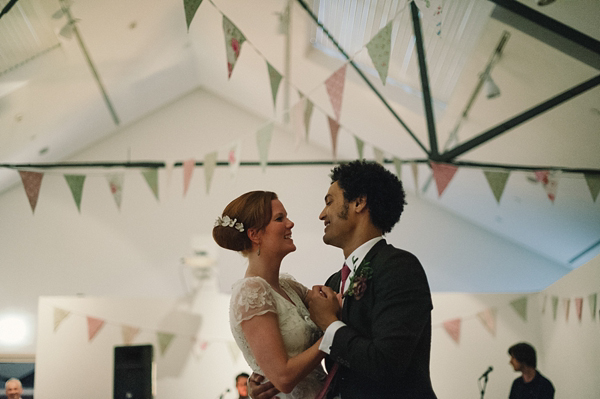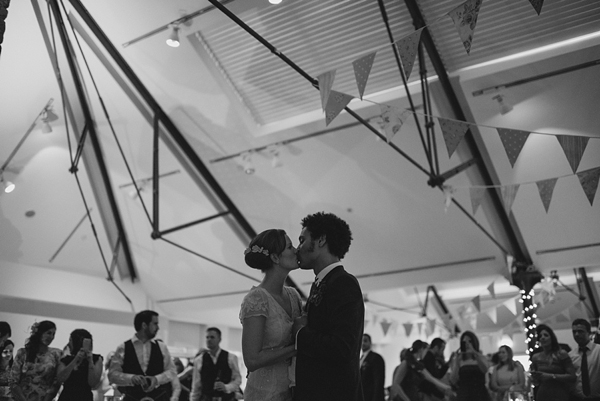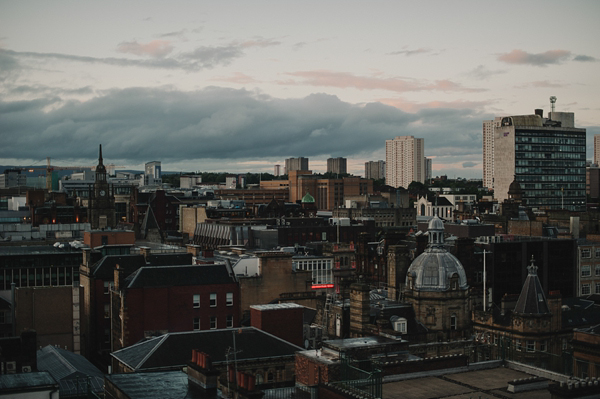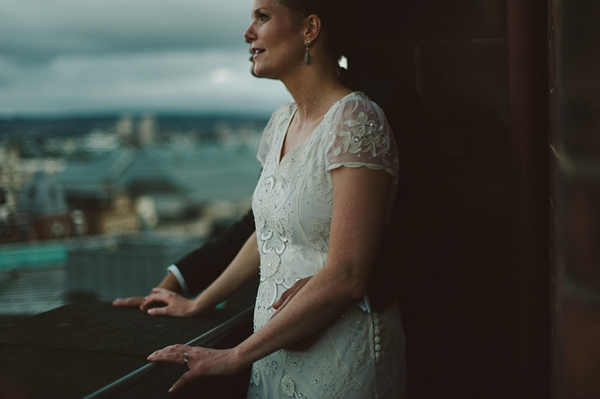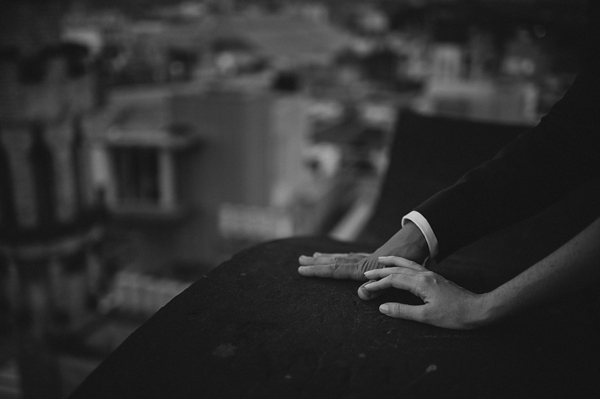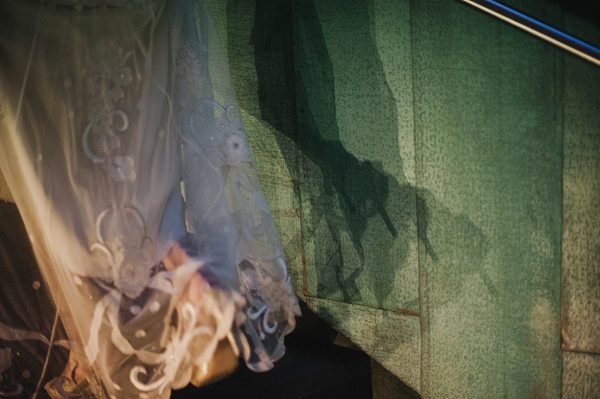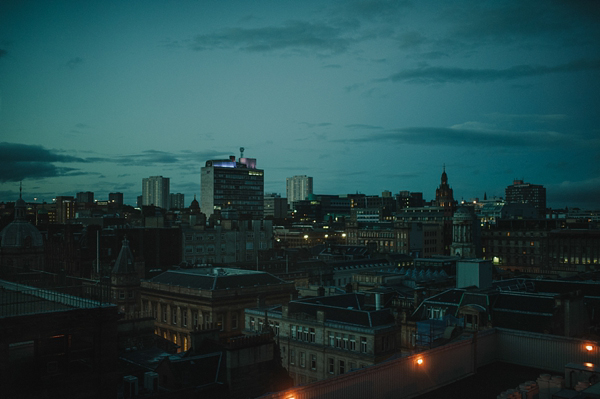 Words of Wedded Wisdom…
"Congratulations! YOU ARE GETTING MARRIED! It is such a unique, amazing and special time in your life so roll with the highs and occasional blips along the way. Invest where you can, in capturing memories of your day in the best way possible and also in your wedding rings.
During the planning and ideas stage, I think it helps to focus on what is important to the two of you and also what you imagine you will look back on in your married years to come.  But most of all just remember your love and commitment to each other and having an absolutely wonderful wedding day."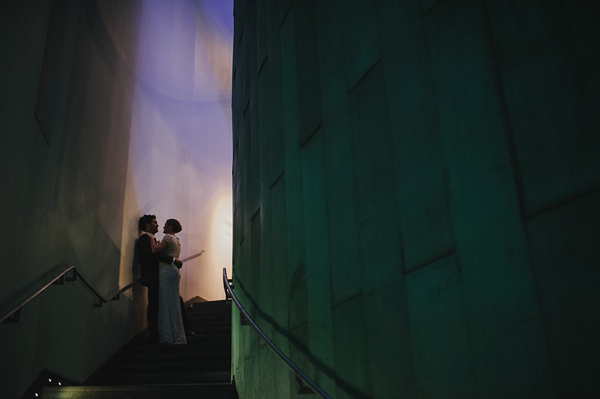 "I was also a big fan of Love My Dress in the run up to our wedding day; it provided us with great inspiration and excitement for planning our wedding. I loved each couple's story and seeing so much happiness."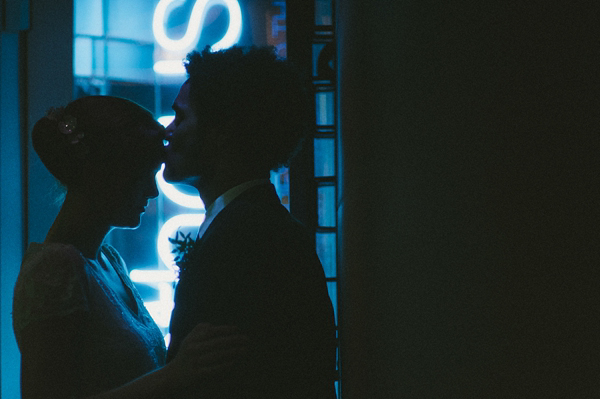 What an exquisitely photographed day – I just adore how Kitchener Photography have perfecty captured the city-chic essence of this wedding, and that dress is divine, but then I've always been a huge fan of Temperley.
Thank you so much Christine and Jason and congratulations to you both too.  Huge thanks also to Kitchener Photography for once again sharing their beautiful photography on Love My Dress.
Readers, you can see more city chic-style weddings here, and browse through more Temperley London fashion here too.  I'd like to know what you love the most about this wedding and if you too are planning on tieing the knot urban-chic style?
Annabel

Photographer – Kitchener Photography
Venue – The Lighthouse, Glasgow
Brides Dress – 'Elisha' by Temperley, purchased from Rachel Scott Bridal Couture, Edinburgh
Brides Shoes – 'Genna' by Kate Spade, New York
Bride's accessories – 'Secret Garden' hair pins by Emmy via Liberty in Love + Art Deco style earrings from Weldons Jewellery & Antiques
Groom – Adam Waite bespoke suit + tie by Reiss
Bridesmaids Dresses – Hobbs + shoes by Dune
Flowers – Roots, Fruits and Flowers
Cake – The brides 84 year old Grandad
Entertainment – Glasgow Wedding Band
Favours – Tunnocks Teacakes & caramel wafers
Rings – Connard & Son, Southport
Catering – Encore Hospitality Services
Stationery – The groom
Hair Stylist – Gaynor of Twisted Sister, Glasgow
Makeup Artist - Laura Jayne Hair & Make-up
Bunting - Tickety Boo Bunting