Morning all! If you're reading this on Saturday morning, I'll be on my way to Pickering (beautiful Heartbeat country) where I'll be enjoying a morning on the Christmas train with my husband and two little girls, who haven't got a clue about the surprise that lies ahead!
This morning I'd like to share some images with you that were sent in by Wiltshire based wedding planner and stylist, Matthew Oliver.  The images have a gay wedding focus with a particular autumnal feel.  I felt it important we feature these this weekend before winter truly takes its grip. 
I adore Autumn, it's my favourite time of year for so many reasons (the natural light is divine, and I love remembering the feeling of excitement and anticipation at the arrival of my first born).
Photography Copyright (c) 2013, Hayley Savage // Concept & Styling Matthew Oliver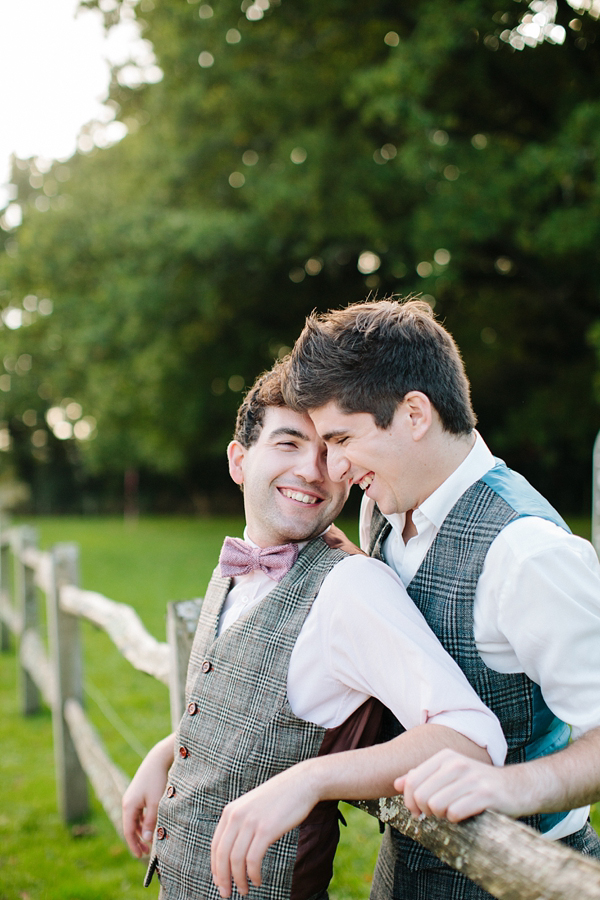 We don't feature too many styled shoots here on Love My Dress® but those we do always, I feel, offer inspiration and realistic, accessible styling ideas for brides and indeed grooms to try for themselves.  Plus they have to be tastefully and elegantly styled to suit our readers, of course.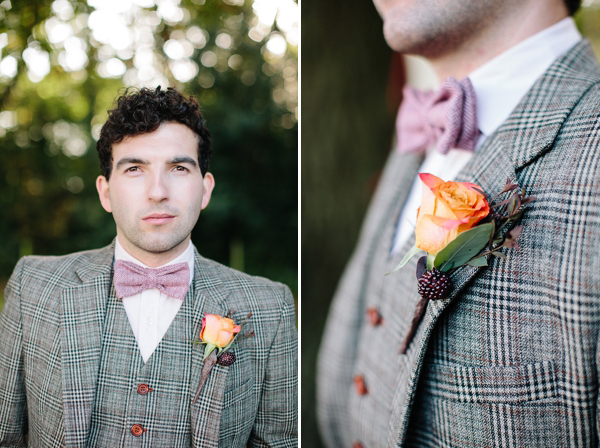 Over to you Mr Oliver;
'I really wanted to have the opportunity to direct my own inspirational photo shoot, so when make-up artist Natasha Wiggins rang me and suggested we collaborate, I jumped at the idea.   The shoot was to have a gay wedding focus – though our objective was to create images that were as natural as possible and not too gay and fluffy – which can be my tendency. 
We also couldn't have completed this shoot without the presence of some ladies in wedding dresses, to add a dash of elegant bridal style. Brides of Winchester came along with a huge selection of dresses. As we had beautiful dresses, we also had to complement these with gorgeous accessories, so it was lucky that my sister, who owns Britten loaned us some of her exquisite designs.'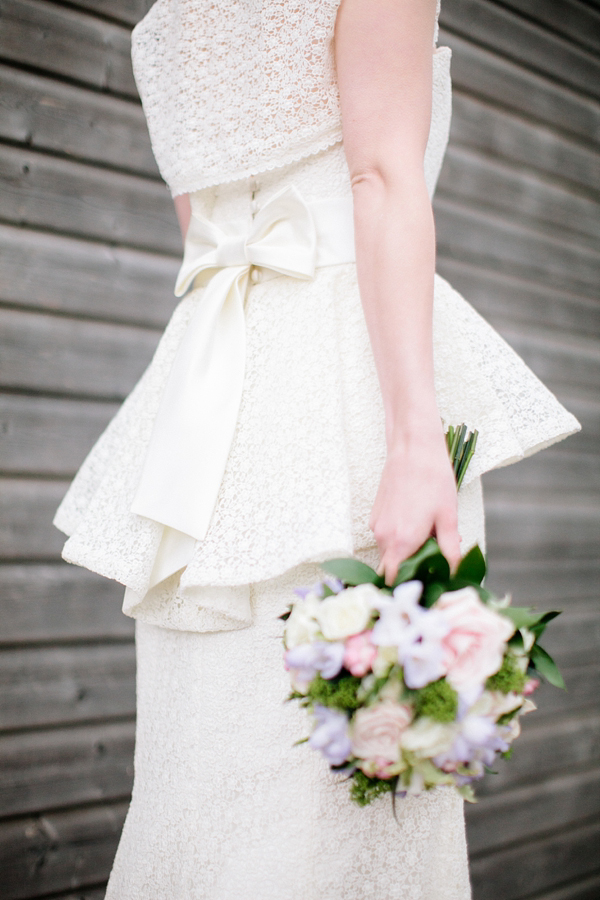 'My first priority was finding the venue and location; I wanted a really special barn backdrop.  In the same week I had arranged to pop into Old Dairy Farm Bed and Breakast in Emsworth, Hampshire to advise them on offering their beautiful property as a wedding venue.  I was taken aback as it was not only a perfect location for any wedding marquee, it was exactly what I wanted for the shoot!'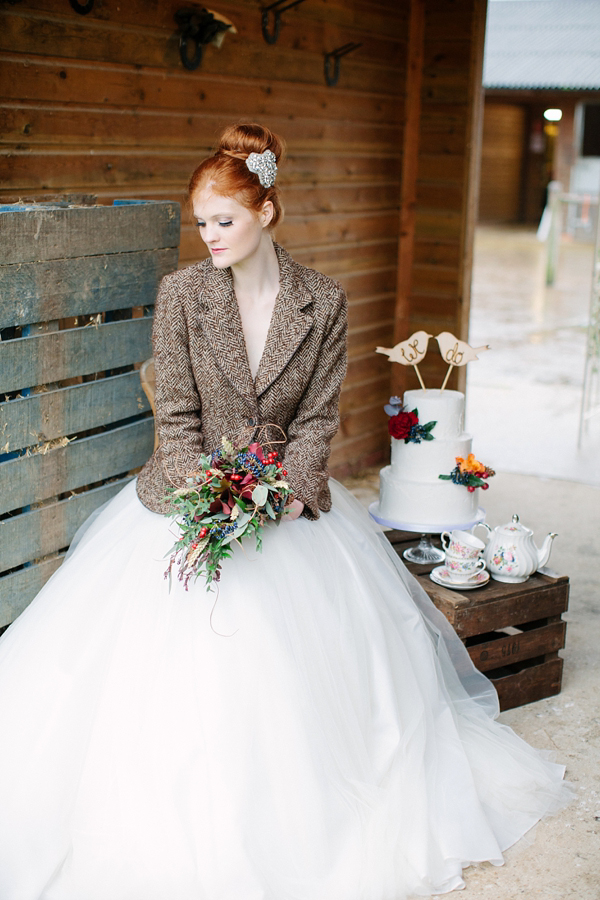 'We wanted to do something on a grand scale, so had to get cracking to find a team of really good suppliers.  I truly was blessed to have Roxanne my beautiful assistant, support me in planning this shoot – I couldn't have managed without her.'
'I was lucky enough to work with the beautifully talented photographer Hayley Savage at a wedding early this year, so wanted to work with Hayley on this photoshoot.   As a wedding planner, I'm quite picky which is of course is a good thing, but also a bad thing – as it took me ages to find Blooming Workshop, who stole the show with their beautiful flowers.'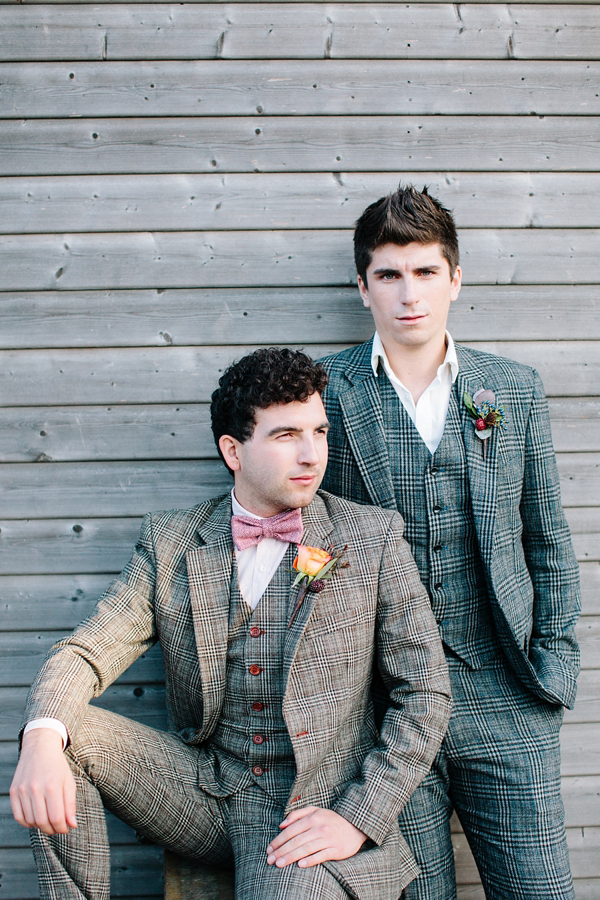 'I really wanted to style the gentlemen in Victor Valentine bespoke suits, made from scratch for us – I was highly impressed as I'm a super fan of tweed (I just wished I could have kept the suits!).'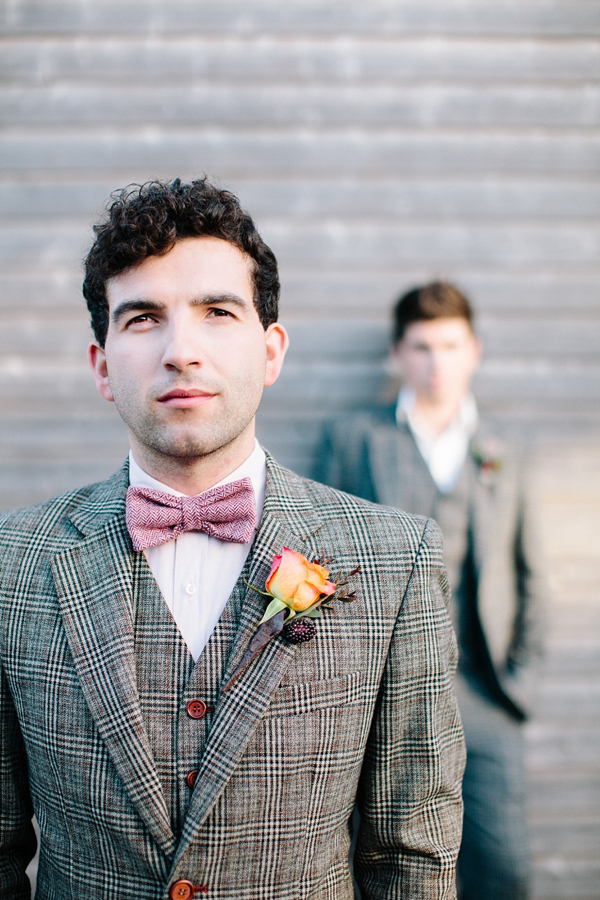 'We decided to work with autumnal colours and use vintage and antique props, so we got the brilliant Francesca and Florence involved who brought a wide selection of props of all shapes and sizes. 
Two of the main scenes were under a huge oak tree in the middle of a field.  
We even hung a wedding cake (which was supplied by the ever so talented Emma of Gifted Heart Cakes) from the tree!  The wonderful Vintage Tea Hire Company arrived with her vintage china and Lily Anna Rose designed vintage stationery.'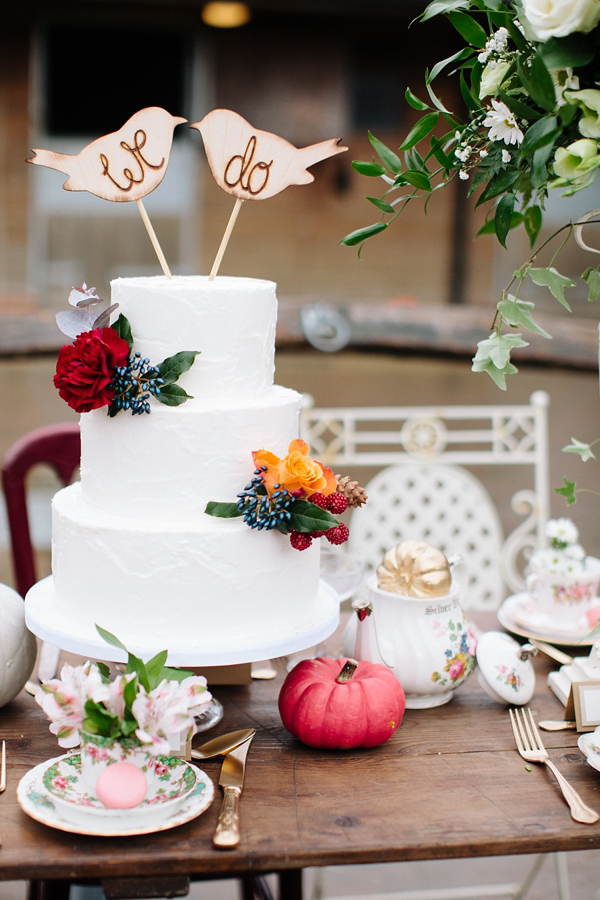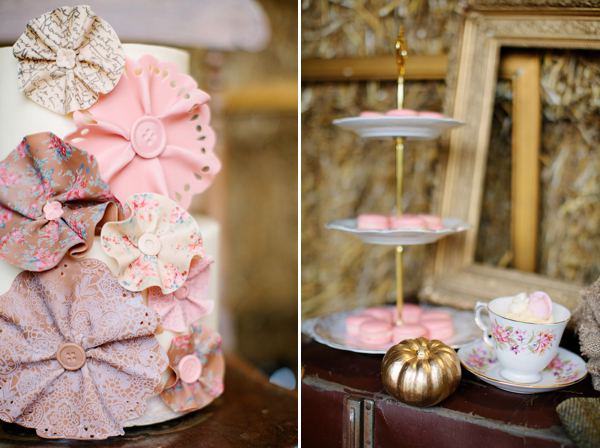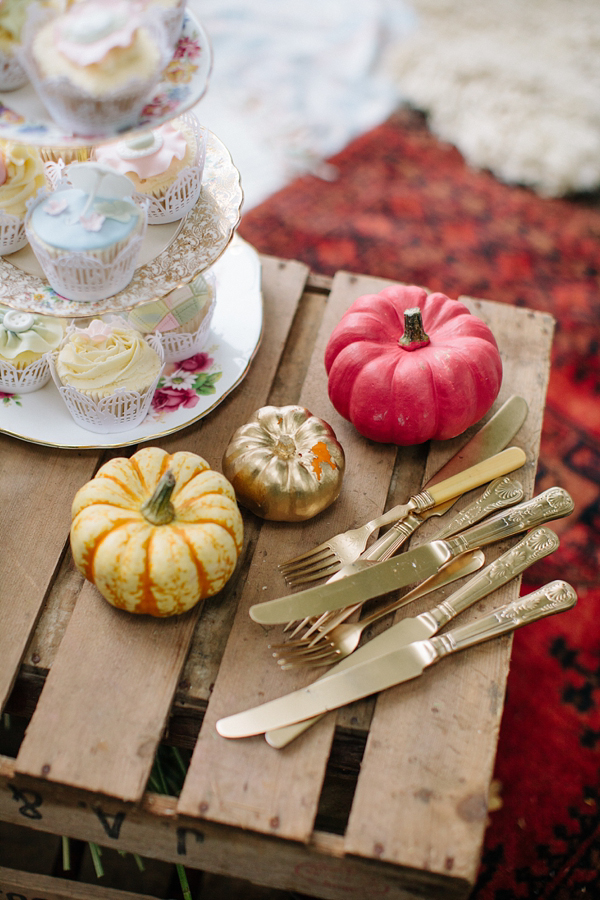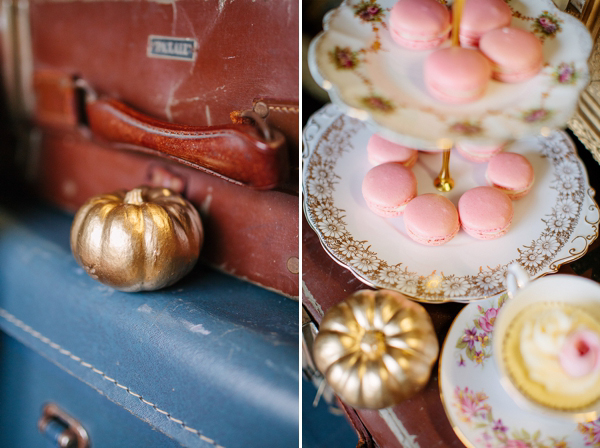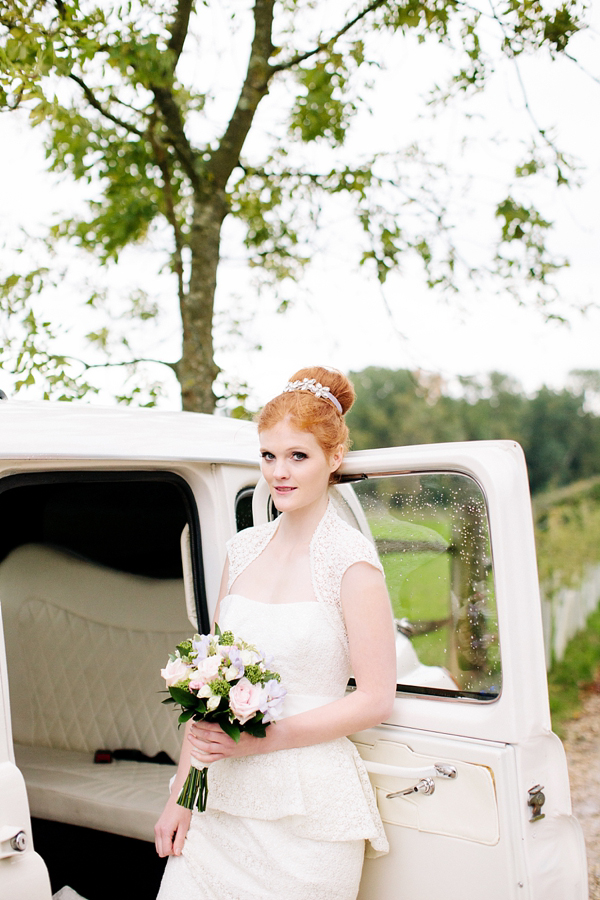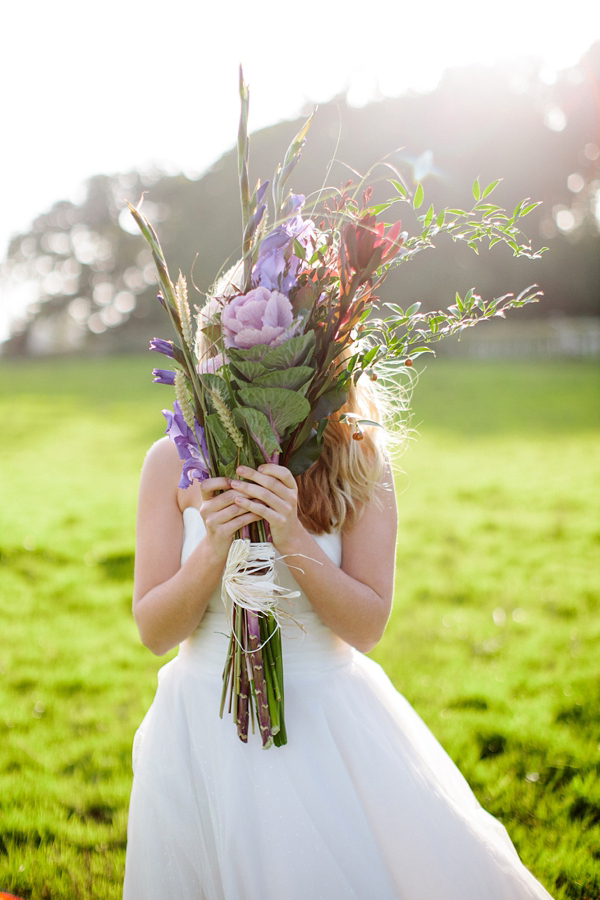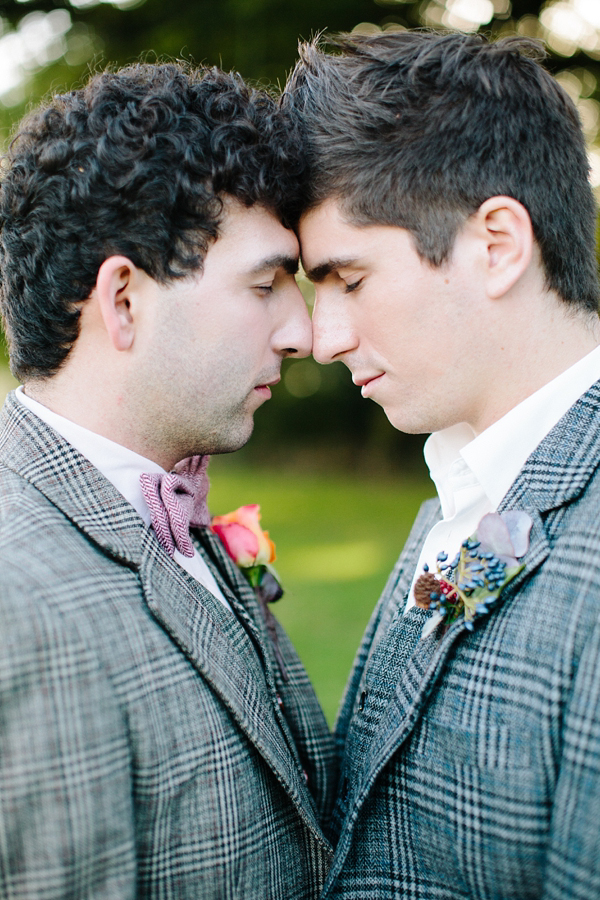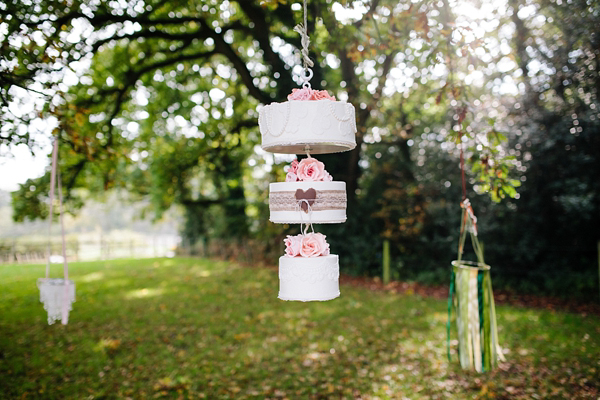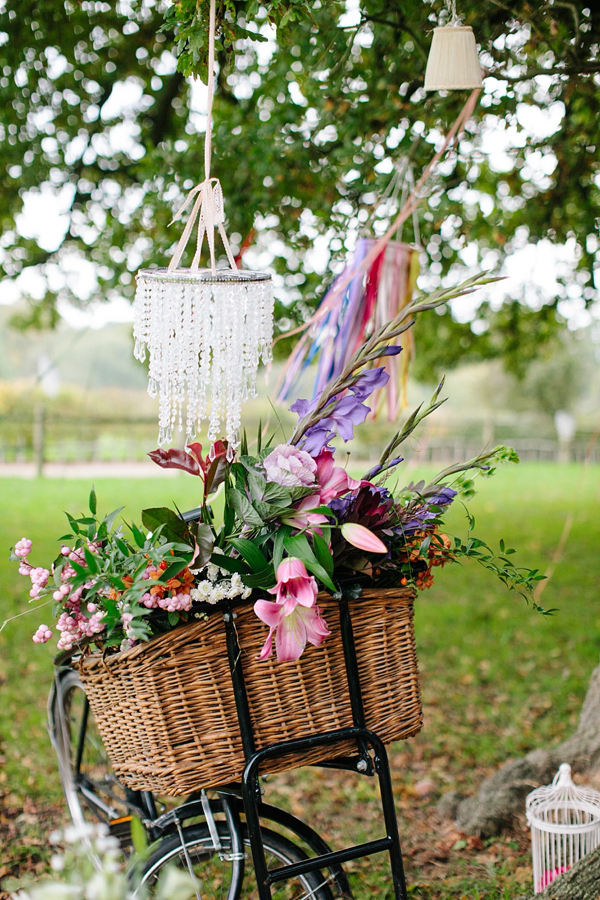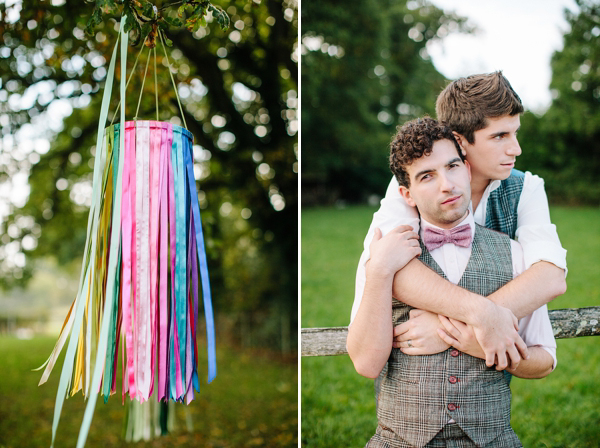 ' I couldn't have asked for a better team of amazing wedding professionals, especially my beautiful models.  I really hope that Love My Dress readers love the results as much as we do and maybe take some inspiration from them.'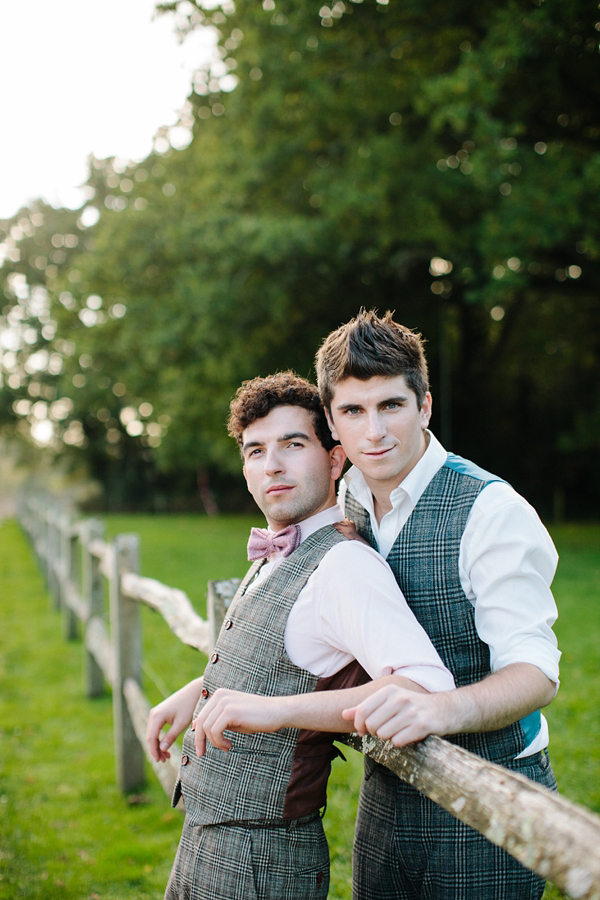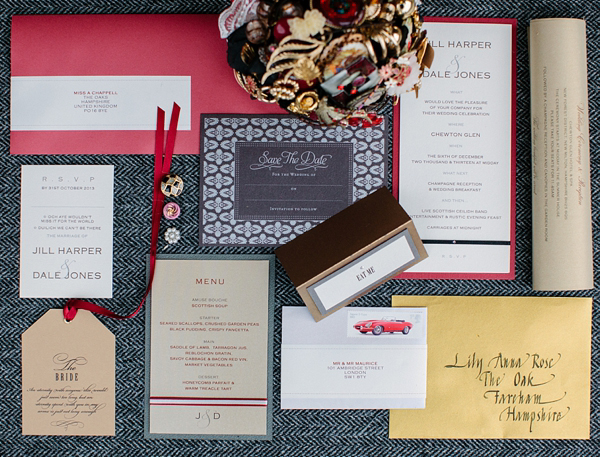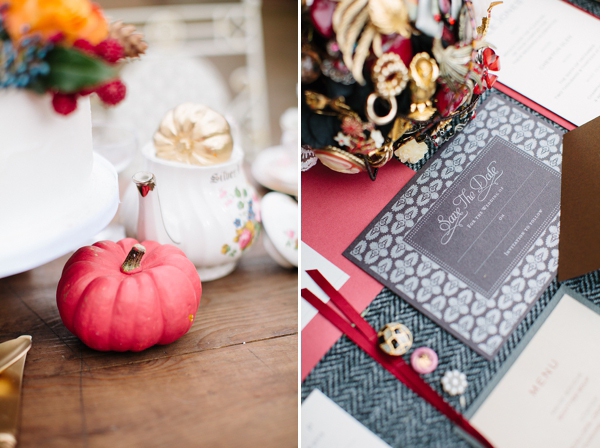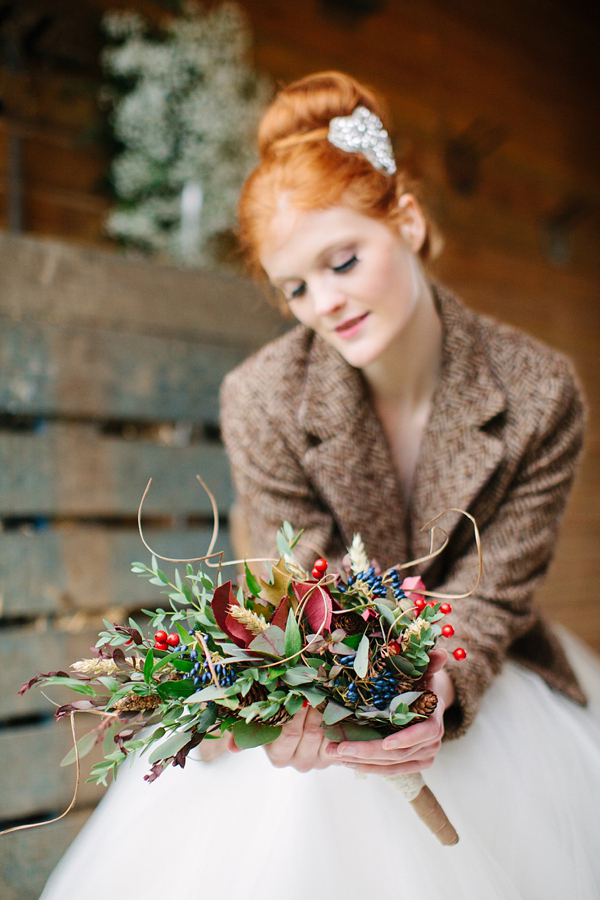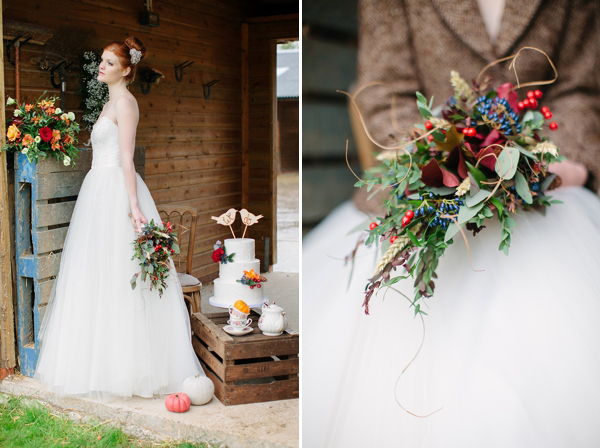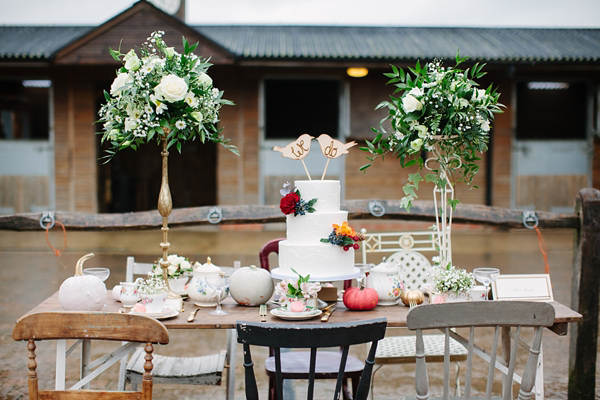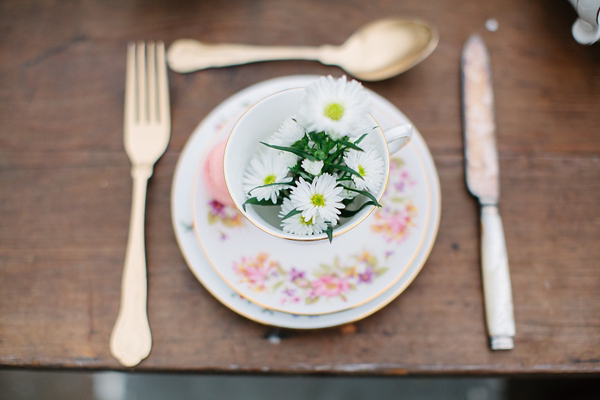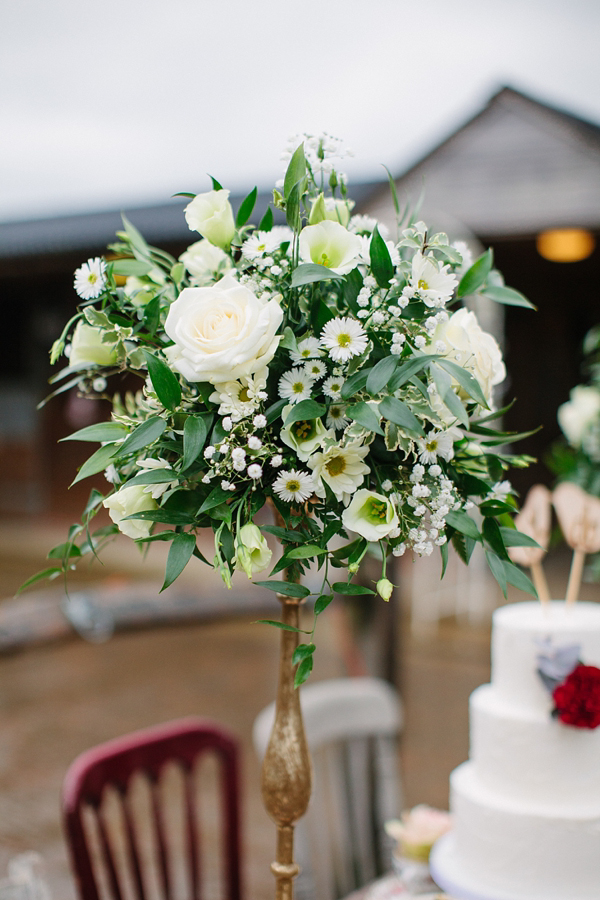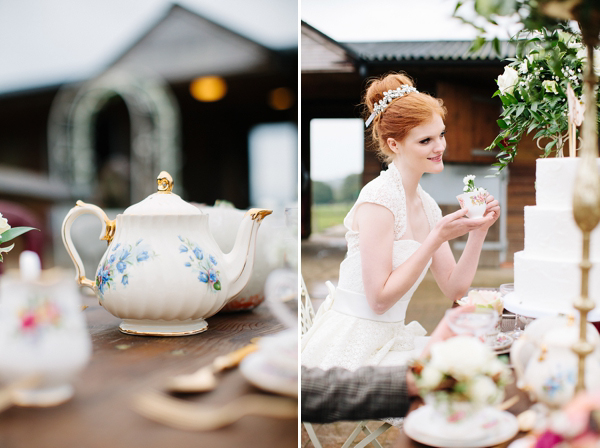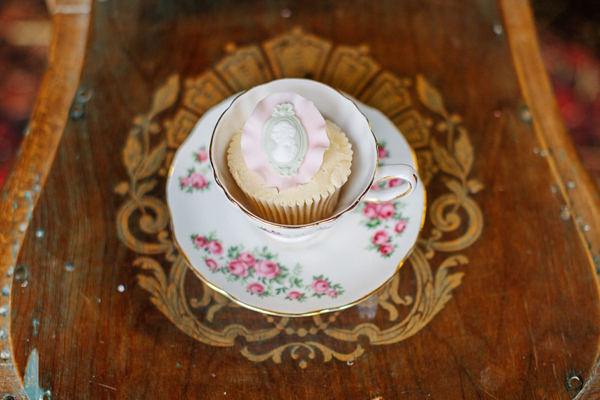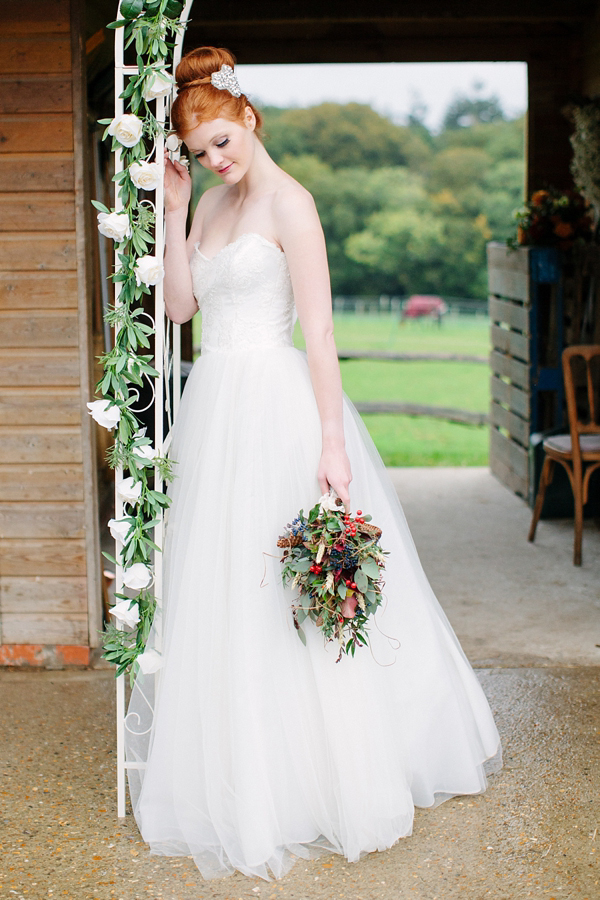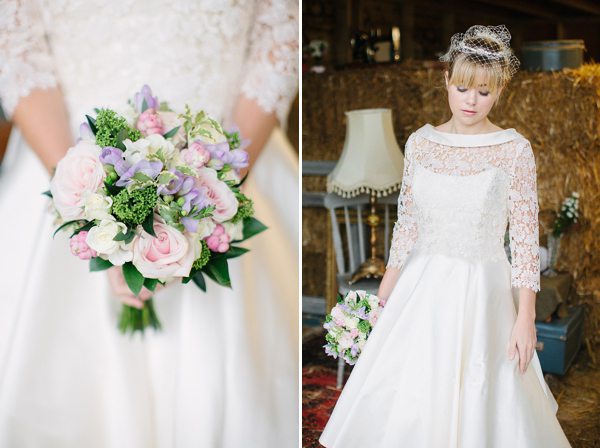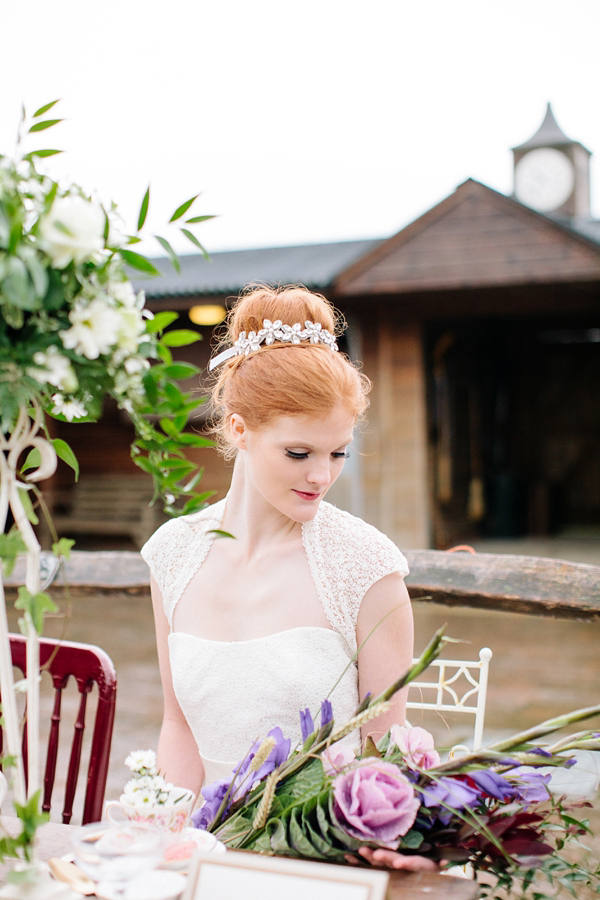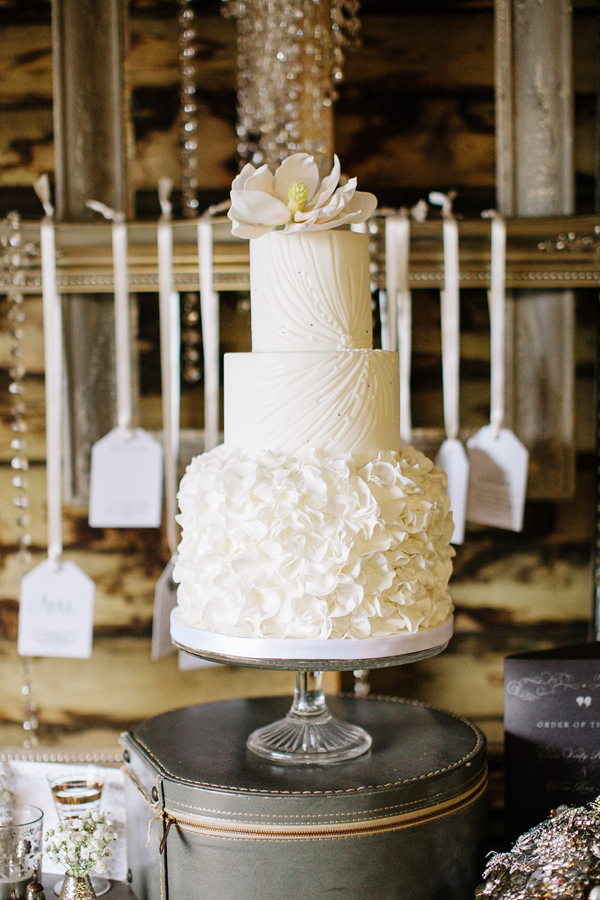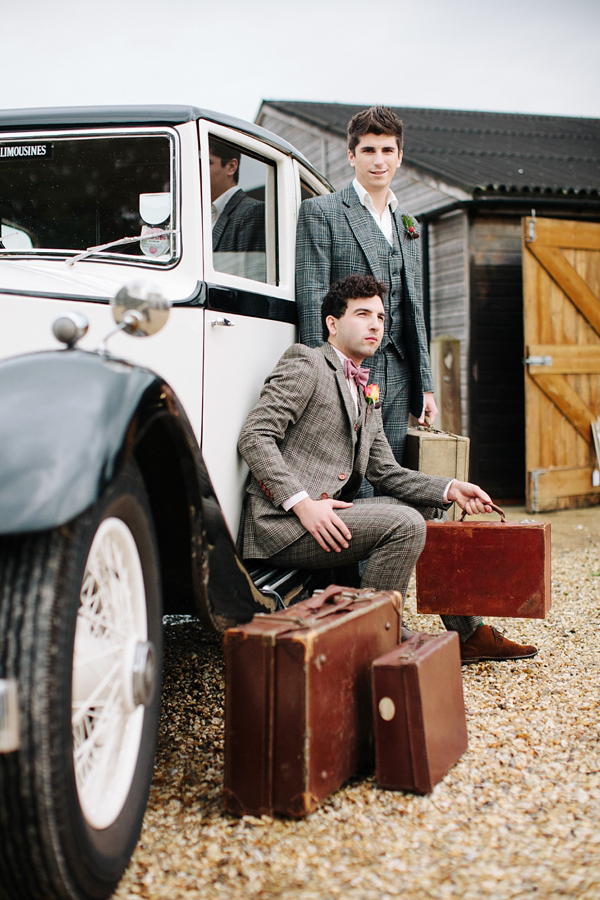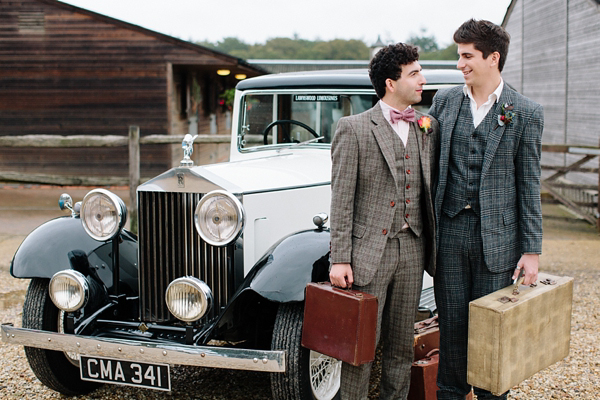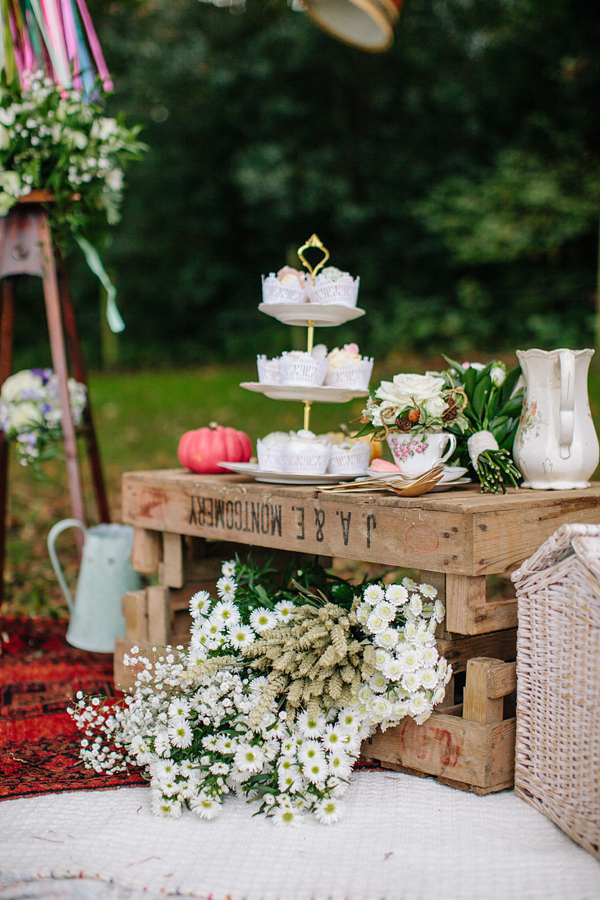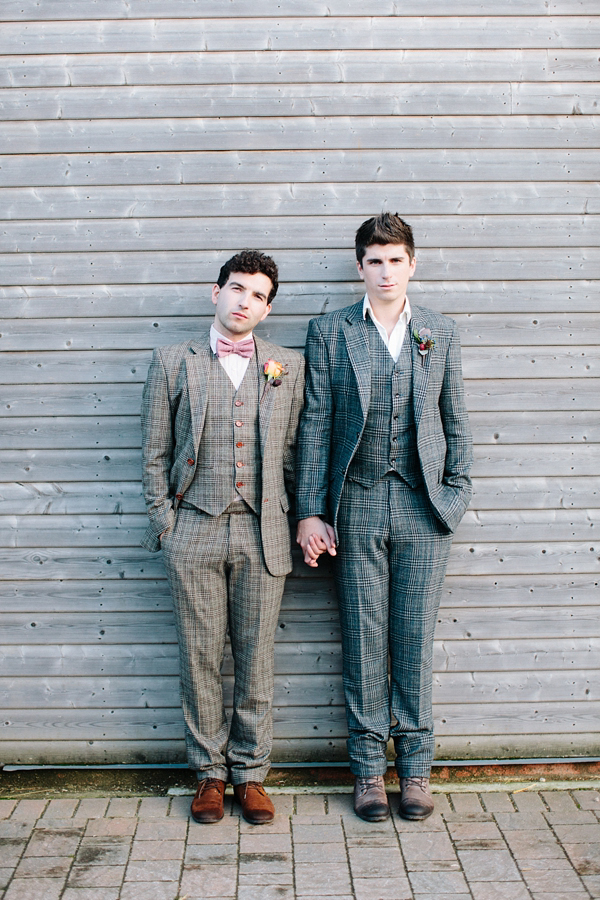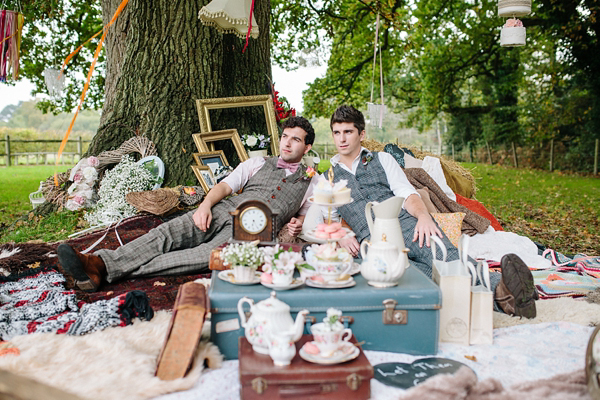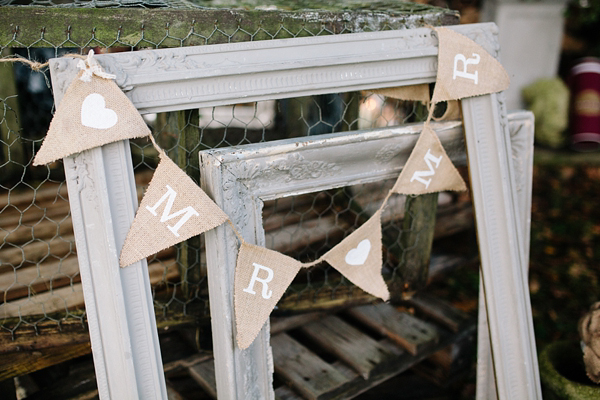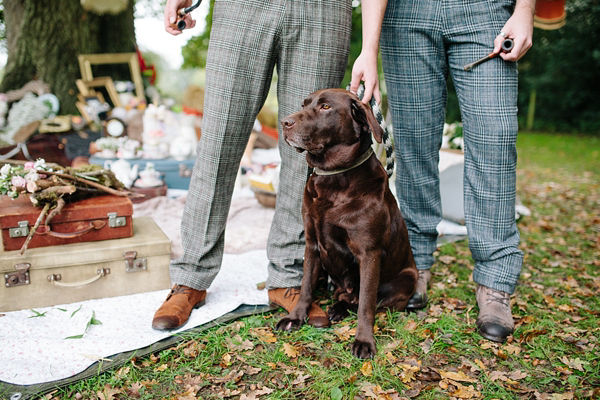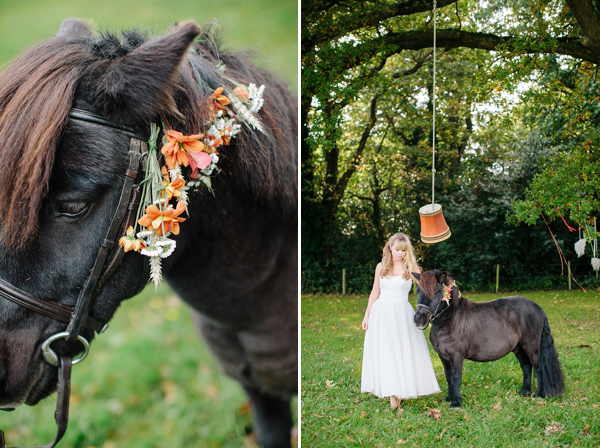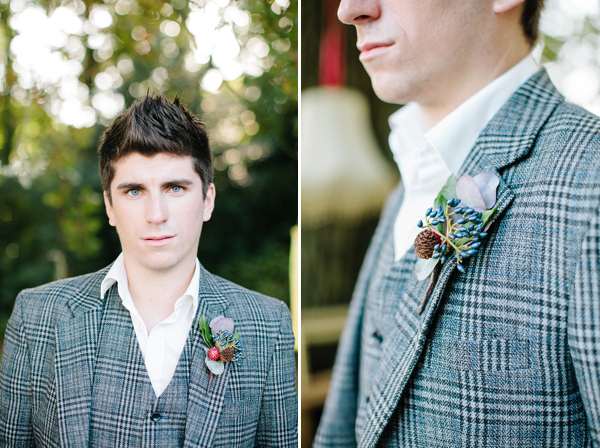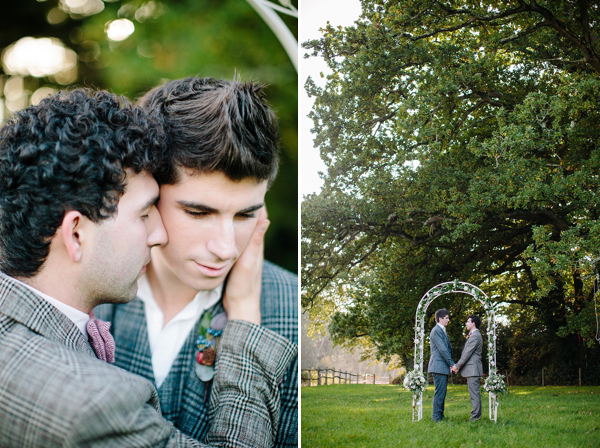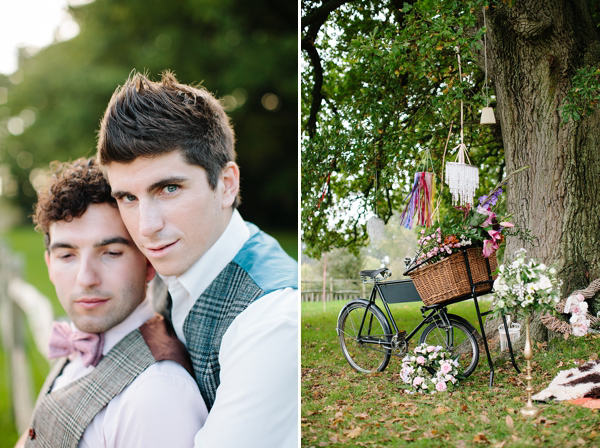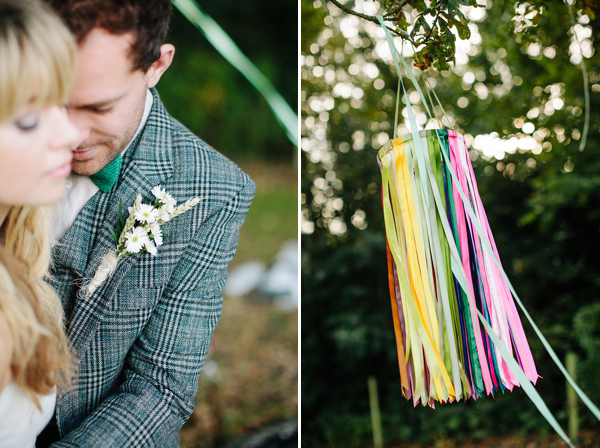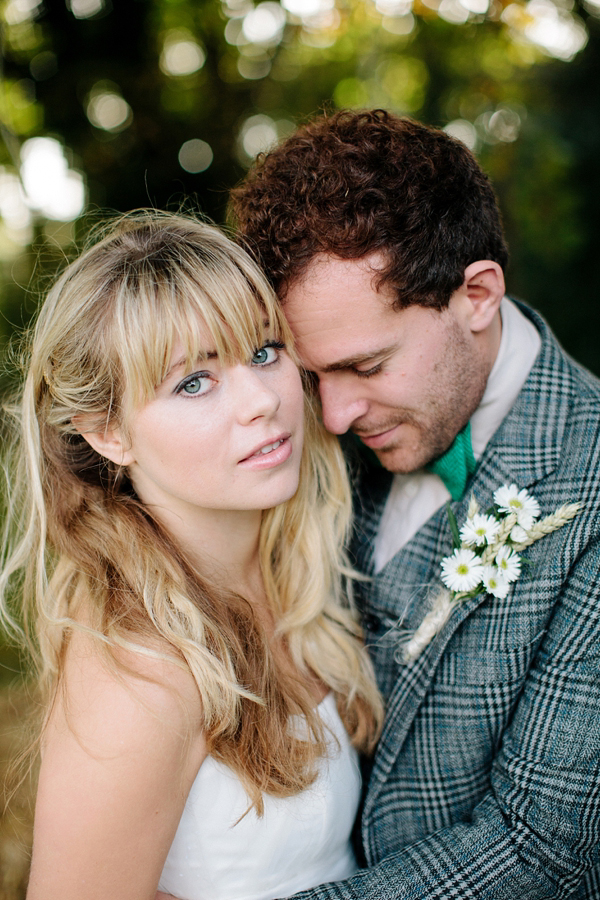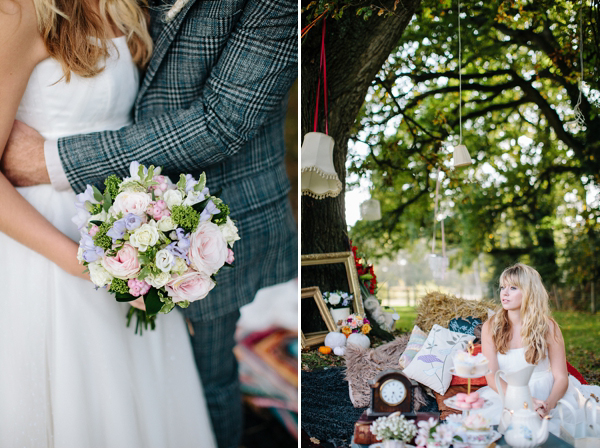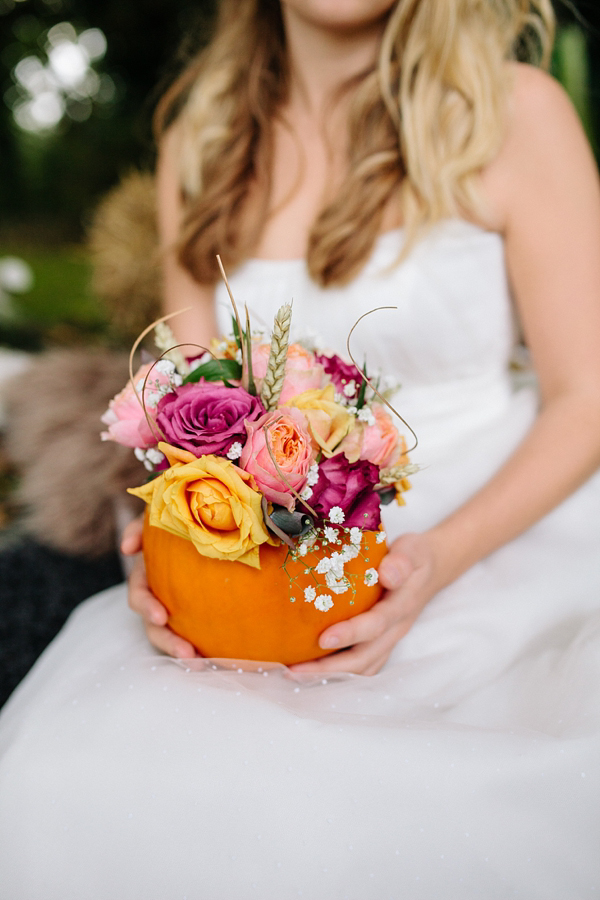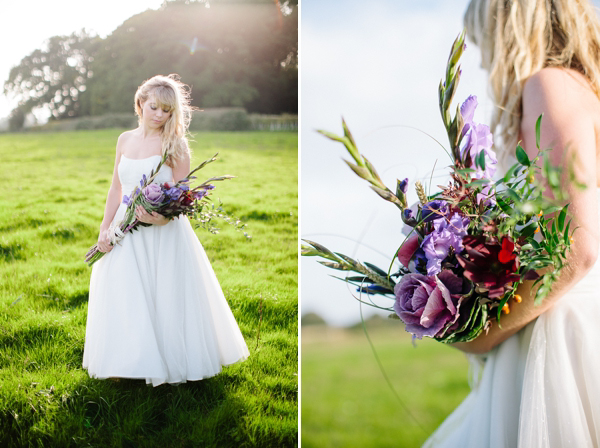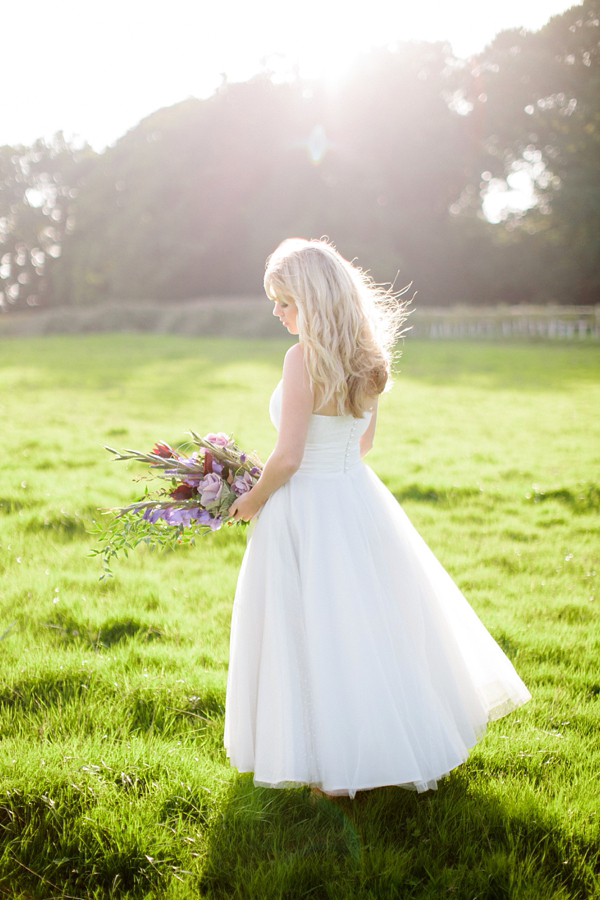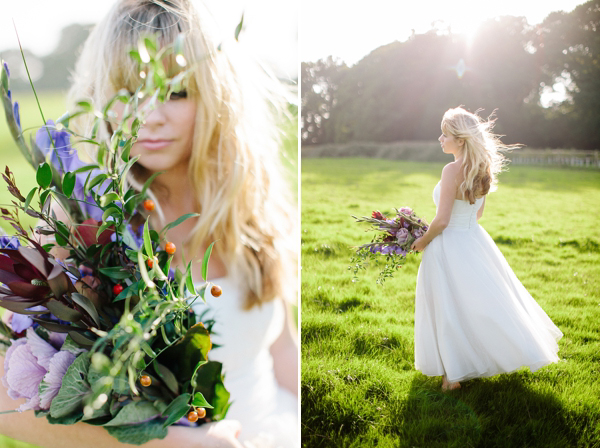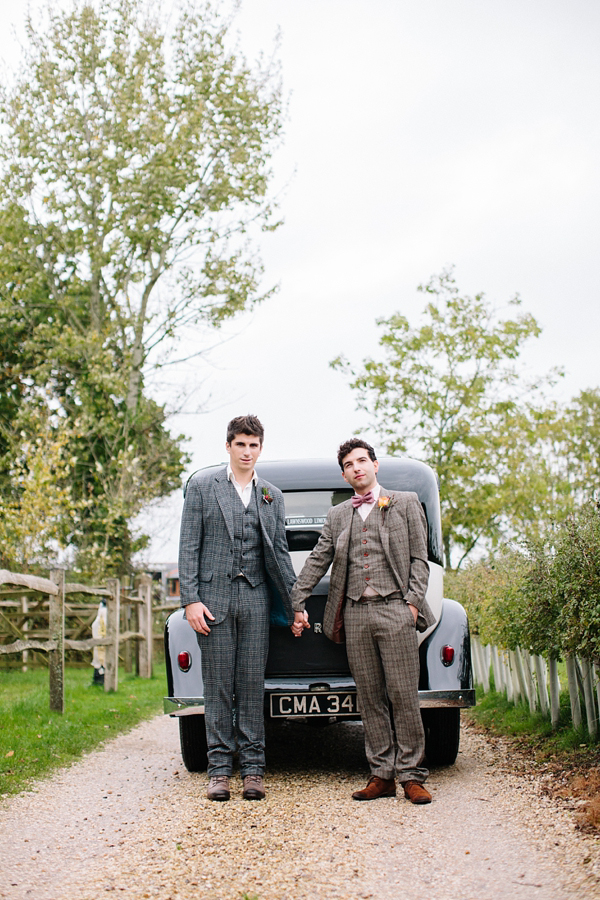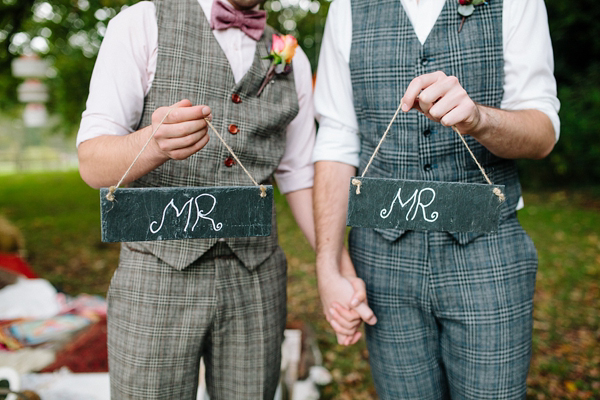 Beautiful – and certainly a few images there to add to your Pinterest boards brides!
Huge thanks to Matthew Oliver and his creative team below for asking us to share these images with you.  You guys have created some beautiful ideas here that I've no doubt our readers will take inspiration from.  Just one more thing, Matthew, who designed the dress with the peplum detail? Absolutely love it!
Have a gorgeous Saturday everyone,
Annabel

Wedding Planner – Matthew Oliver
Photographer – Hayley Savage
Venue – The Old Diary Farm B&B
Dresses – Brides of Winchester
Suits – Victor Valentine
Hair & Makeup – Natasha Wiggins
Hair Accessories – Britten
Flowers – The Blooming Workshop
Cake – Gifted Heart Cakes
Vintage China – The Vintage Tea Hire Company
Props – Francessa and Florence
Stationary – Lily Anna Rose
Vintage Cars – Lawnswood Limousine
Slate Props – Hampshire Slate
Models – Matthew Goldbert, Roxanne Kerr, Danny Blake & Hayley Griffith