Happy Friday readers! It's time to hand the blog over to another of our Lovettes. Please give Kay a wonderfully warm Love My Dress welcome. Her tale of saying yes to her childhood sweetheart is a must read!
I know I have said this countless times, but I can't quite believe I am sitting here blogging for Love My Dress. Even though 4 weeks have passed since Franky delivered the news, part of me is still expecting to receive an email saying that my invitation to become a Lovette was just an awkward administrative error. Until that moment comes, I plan to cast all my wedding joys and burdens onto you Love My Dress readers. My husband-to-be, Sam, is keen to have his moment as a blogging groom, so you can expect to be hearing from him as well – I might even let him take over a post!
There couldn't have been a more appropriate month for me to share my first post with you; last week Sam and I celebrated our 8th anniversary and at the end of March I will be turning 21. Any maths savvy readers will have calculated that we must have been together since the age of 13, which is indeed true.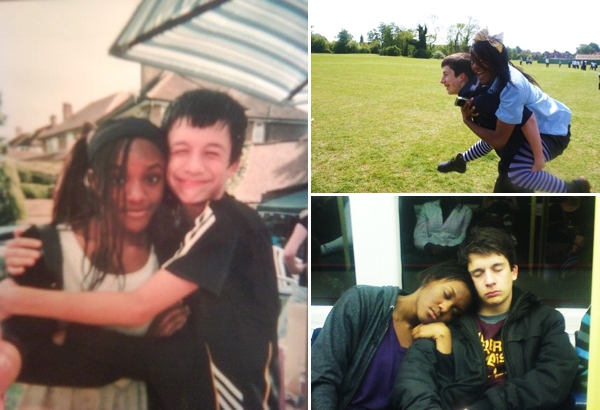 Our old form tutor proudly refers to herself as Cupid, after putting us next to each other on the Year 8 class seating plan, but the love really blossomed over MSN instant messenger where our deep and meaningful conversations ranged from 'history woz well boring 2day' to 'have u dun the maths homework?'. But this eventually became the place where we both confessed we had a little crush on each other and decided to give the whole boyfriend-girlfriend thing a go.
Fast forward 8 years and we've managed to survive through GCSEs, A-Levels and nearly 3 years of university spent living on opposite sides of the country. Along the way we have built up an endless store of wonderful memories; being hopelessly lost in the back streets of New York, welcoming each of our five nieces to the world, several intense disputes over board games, the list goes on and on.
As crazy as it sounds, I was 15 when I knew for certain that I had met my husband. Some may say that you barely know how to tie your own shoe laces at that age and if I'm honest I would probably agree! But for some reason, there was no doubt in my mind at all. So when Sam asked me to marry him on a beautiful sunset evening by the Serpentine river in London last summer, I would be lying if I said I didn't have a sneaky suspicion that the moment was coming; that of course didn't stop me from crying my eyes out.
The weekend before asking me to marry him, Sam ventured out on his own to choose a ring. The process was made easier by the fact there was only one place we would have wanted the ring to come from; a small family-run local jewellers that we had visited over the years. I really don't envy him having to buy anything for me as I am notoriously indecisive (and pretty choosy), but he managed to select a perfectly delicate white gold and diamond cluster ring, and I will happily admit that I couldn't have chosen better myself.
The day after buying the ring, Sam sneaked my parents out for lunch to ask for their blessing. Thankfully, I am not the best at detecting unusual behaviour so even after speaking to my mum on the phone that evening it didn't cross my mind that something was going on. At the time I had moved to a tiny East London studio flat while I was interning in the city, and Sam was working as a book designer for a well known publishing house based on The Strand, hence why I didn't immediately suspect anything when Sam suggested we go for a scenic Friday dinner in London.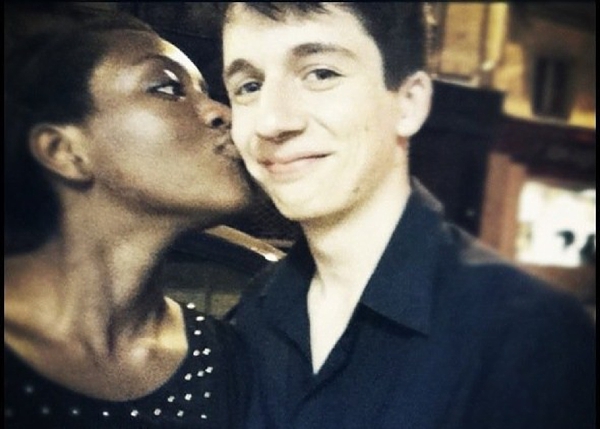 It wasn't until the day itself that I began to wonder if he was going to propose. The thought crept into my mind and settled there while we shared a lovely riverside dinner at sunset. When we walked through the park and sat down beneath a secluded overhanging tree, as we had done for years when we were kids, I just knew it was coming. That was when Sam got down on one knee and asked me to be his wife.
So that brings us to March 2014, with just under 18 months of wedding planning to go. In my next post I will fill you in on all the progress we have made so far, but I would love to know if there is anything in particular you would like me to discuss as a real bride. Let me know in the comments below!
Lots of love,
Kay

Follow Love My Dress® on Google+