Do you have an entourage of flower girls to dress? Or a handsome page boy to clothe? Annabel and I have been looking forward to sharing our latest find with you all ever since the initial email appeared in our inbox. 
Little Eglantine is renowned for offering delicate flower girl dresses and elegant outfits for page boys, babies and toddlers, First Holy communions or parties. We've quickly fallen in love with the sophisticated look of French Haute Couture.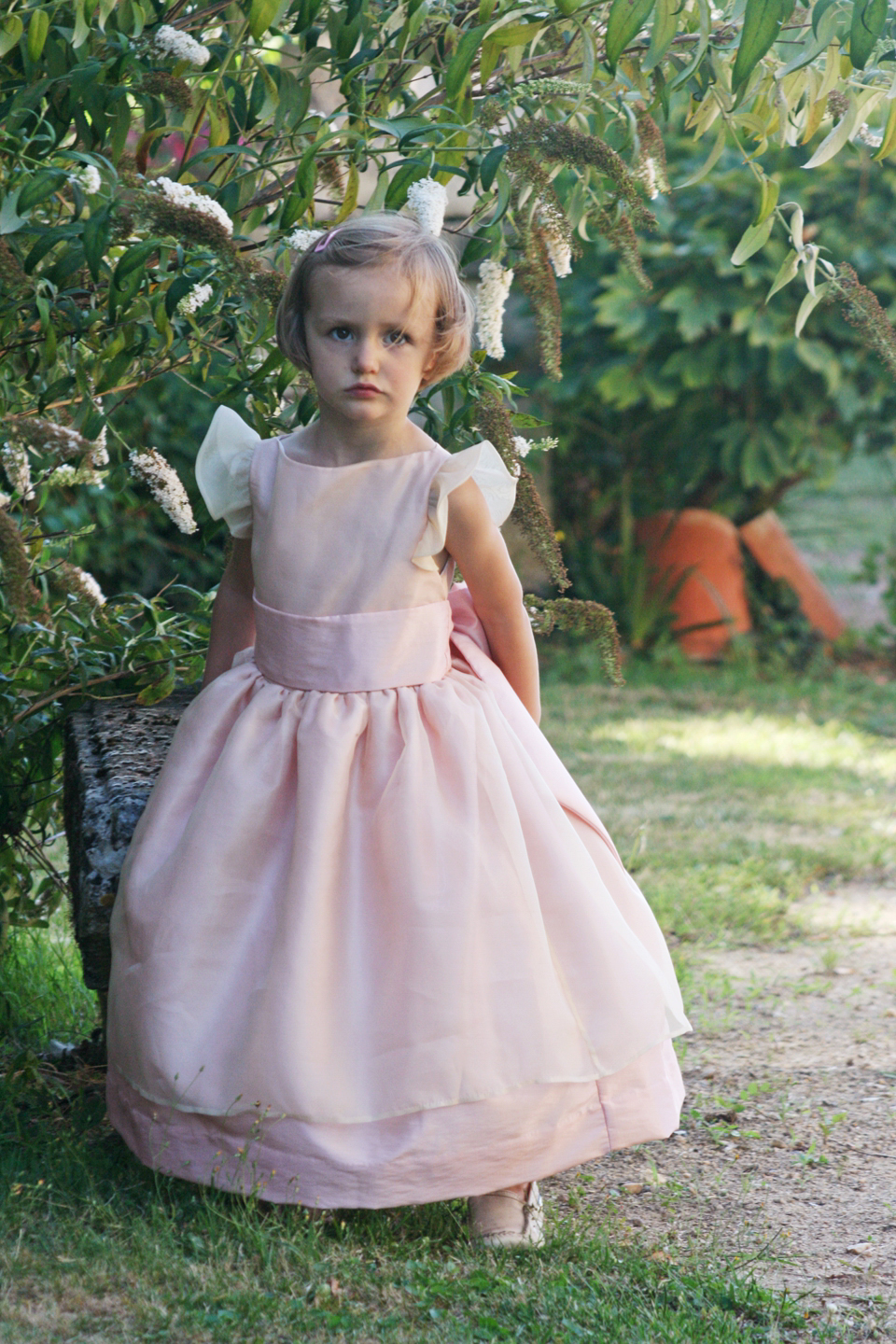 These charming garments, created by designer Stephanie Staub, have brought colour and playfulness to the nuptials of many celebrity and society brides, most notably the Royal wedding of HRH the Prince Felix of Luxembourg and Miss Claire Lademacher. 
Crafted from the highest quality silk taffeta and silk organza, every item is made with love for those really special occasions. With a choice of Bespoke Couture or Made to Order services, Little Eglantine will assure your flower girls and pageboys have the perfect outfits for your wedding day.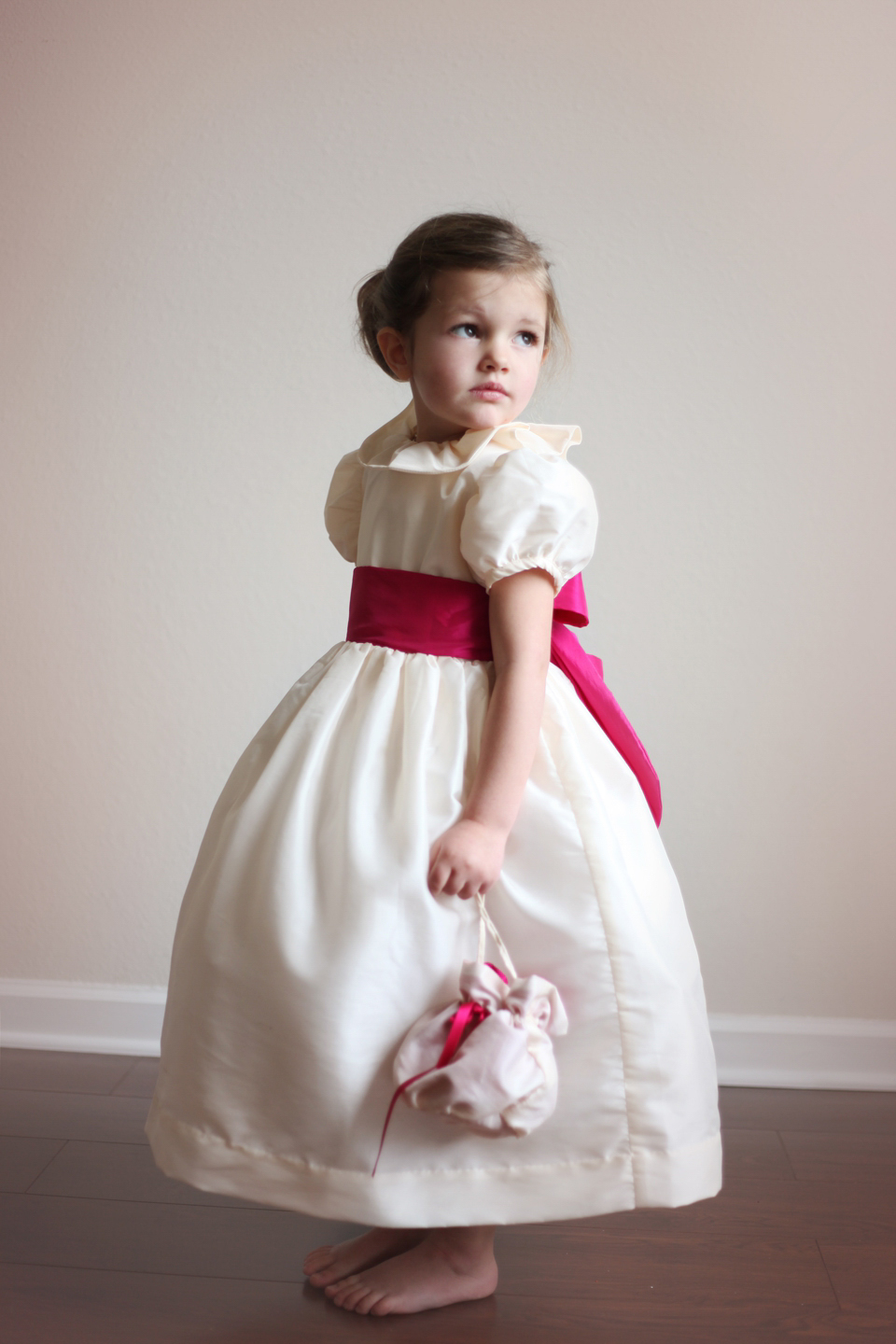 Now sold all over the world, the brand celebrates its 7th anniversary this year. Stephanie shared the story of how Little Eglantine came to be and told me more about the inspiration behind her work…
'I was preparing for my own wedding, thinking about how I would dress my flower girls and page boys. I had so many ideas for my entourage of children… I had a lot of fun really! Then I thought that if I could do it for myself, I could do it for others as well… so this is how it all started!'
'Childhood is queen with Little Eglantine. My creations source their essence in French refinement and good taste, whilst also retaining children's mischievousness and innocence.'
'I spent about four years in the beautiful county of Berkshire and London's heart before moving back to the Loire Valley and Paris, France. My time in the UK inspired me to design outfits that combine exquisite French style with unique sense of English charm.'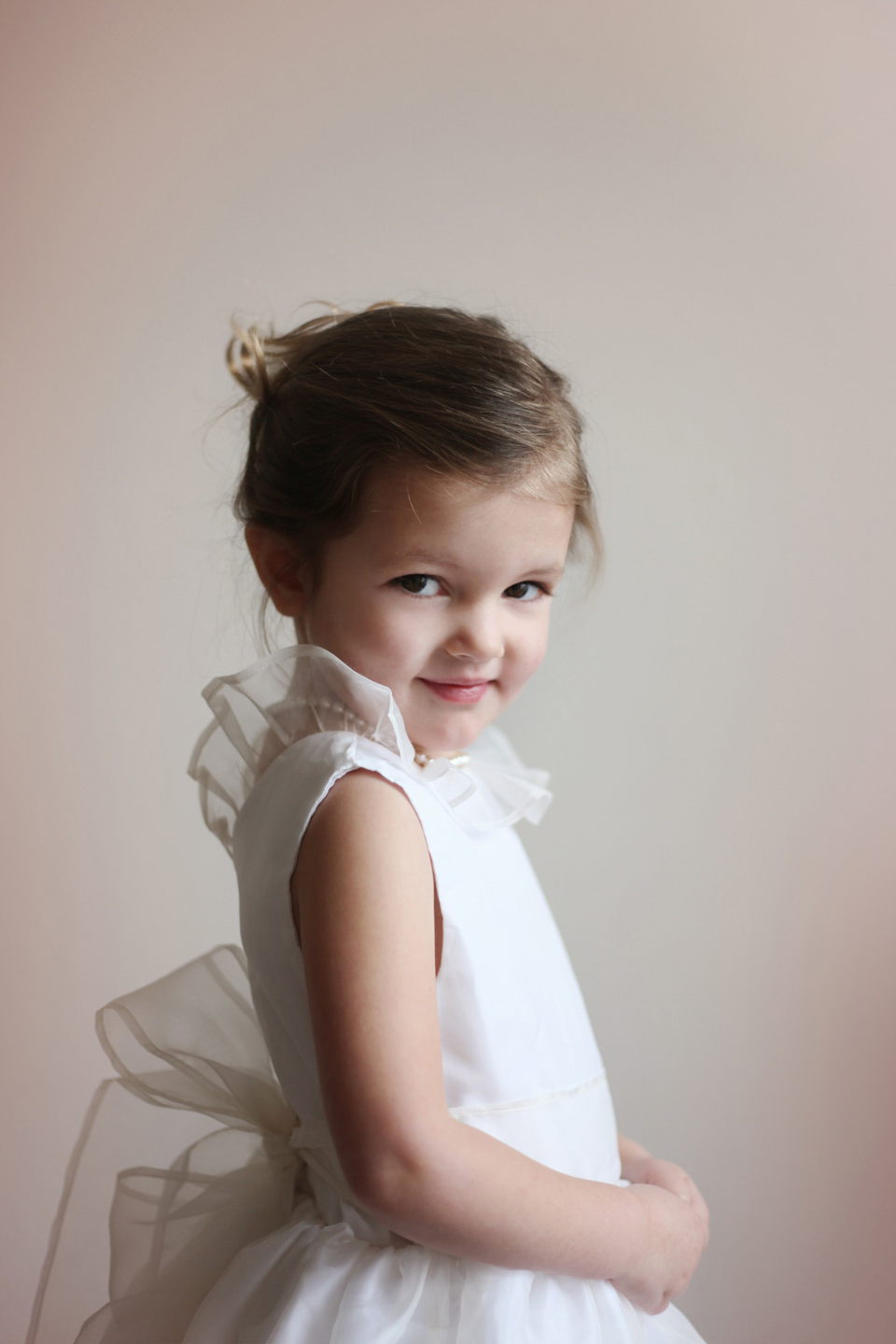 'We have since established ourselves as a unique made to order workshop, far from the industrialized brands and close to the bride's mindset and expectations.'
Prices range between £98 and £300 for a dress and start at £38 for a cotton pan collar shirt and £54 for cotton French shorts. There is usually a 10 to 12 week lead time, but you can contact Little Eglantine directly on +44(0)20 3287 0648 if you would like to discuss faster delivery. If you're keen to experience the collection close up, Little Eglantine is stocked by Bridesmaid Boutique in Surrey.
Isn't it just utterly divine? Such timeless French elegance! Head over to www.littleeglantine.com to see more exquisite couture and be sure to follow the brand on twitter and Facebook. You can discover their inspiration boards on Pinterest too.
Love Franky

This is a sponsored post
Follow Love My Dress® on Google+