Miss Bush Bridalwear is more than a little bit special. Not only is their Surrey wedding boutique one of the prettiest and most carefully designed – the service, knowledge and experience that is on offer to brides choosing their gown there is second to none. That's why today, we're really rather delighted to bring you news of the Miss Bush Bridal gorgeous new sample sale – and,  details of an exclusive discount that's available only to Love My Dress readers.
This feature today is also proof that when you, our much loved readers, express your opinions (as you did rather passionately here), wedding professionals take notice!
Phototography Copyright (c) 2014, Naomi Kenton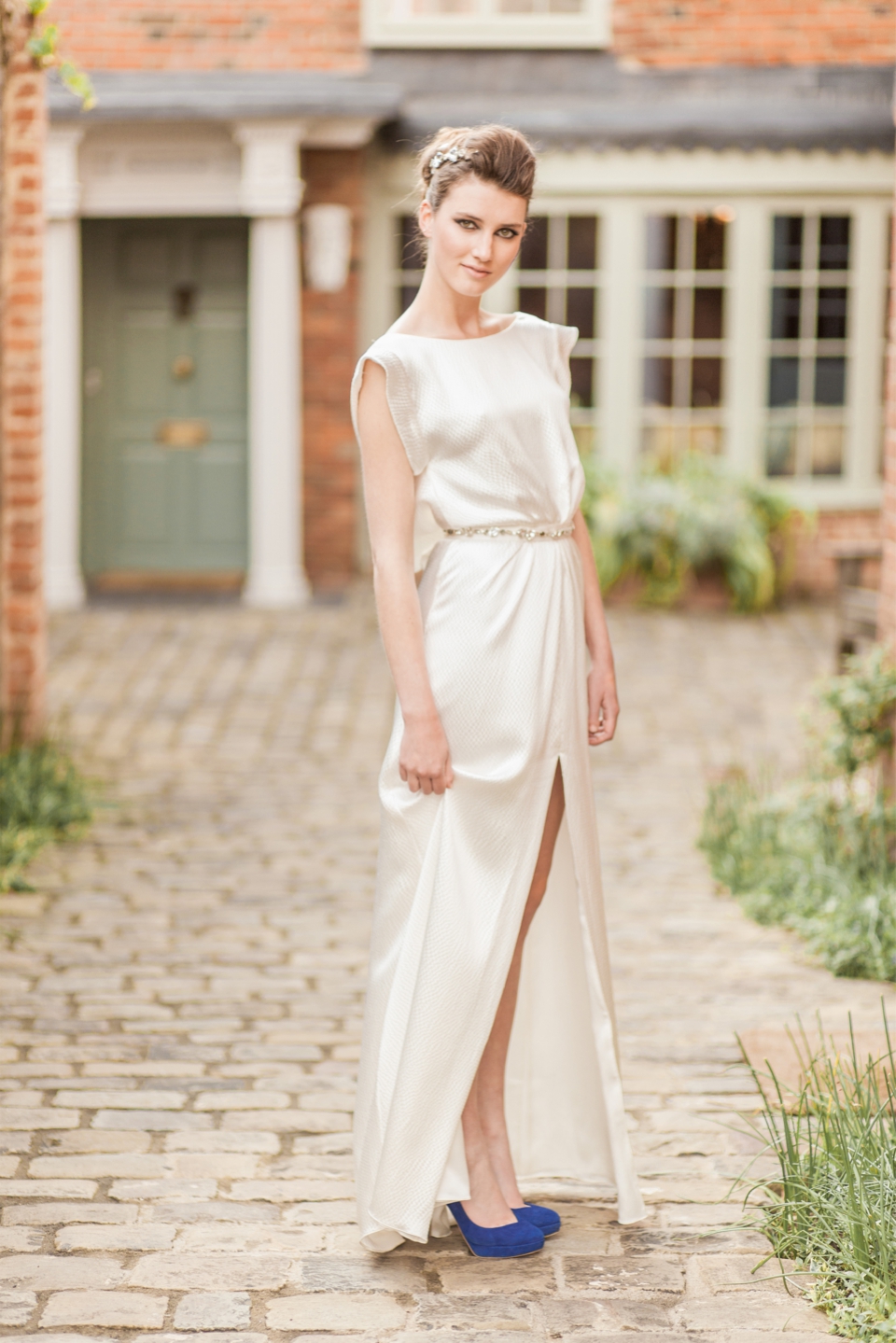 First, let's talk gowns and specifically, the stunning dresses that will be available in the sample sale at Miss Bush Bridalwear. Well, the sale will include your favourite Jenny Packham designs, couture classics from Suzanne Neville, minimal perfection & Mod styling from Jesus Peiro as well as one of prototype dresses from Laurie Smith & Helen Pollington as featured on LMD.
The impeccable Miss Bush edit of big brands like Maggie Sottero will also be on offer.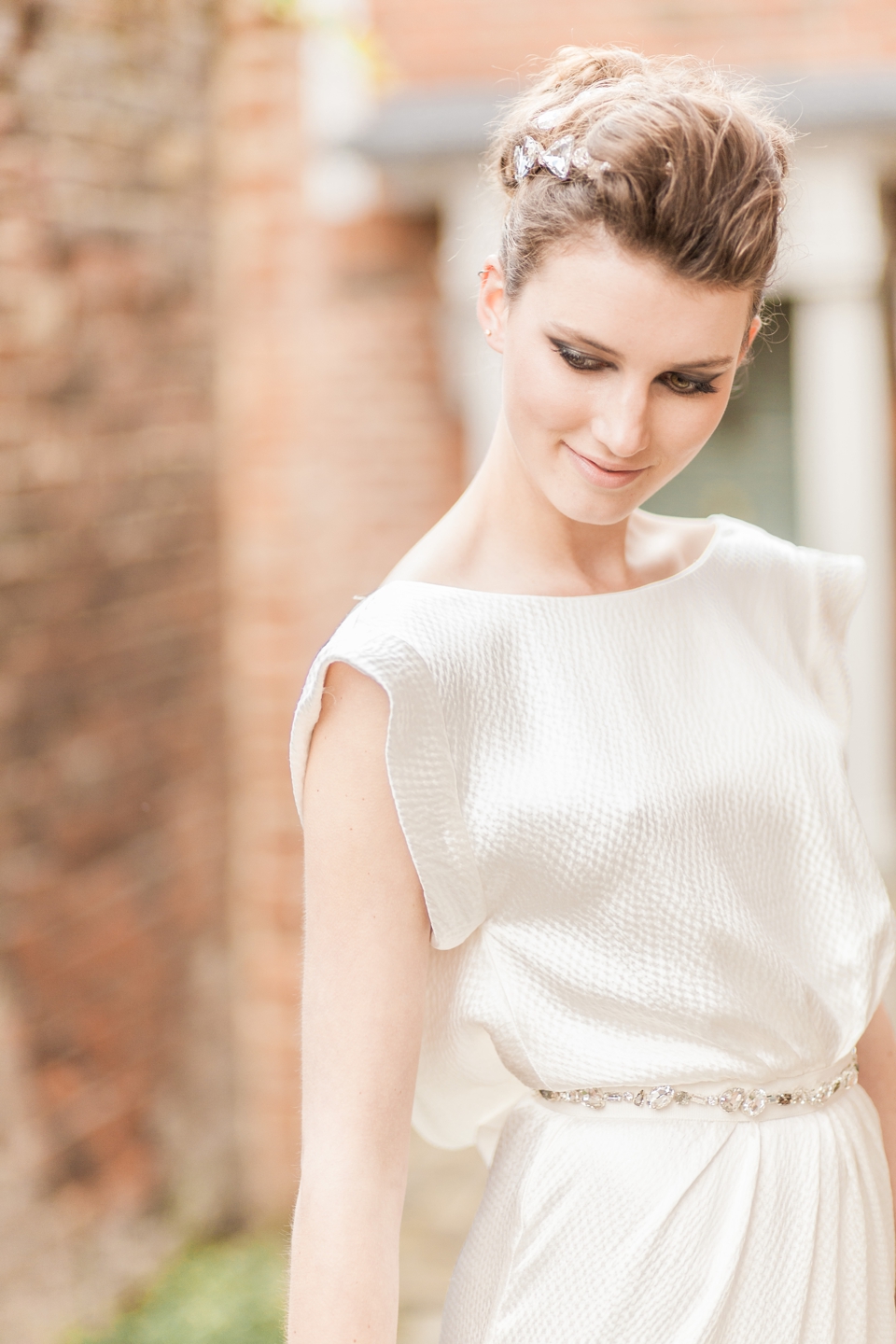 Miss Bush's 'to order' dresses range from £1,000 to £4,000 but their sample sale gowns will start from just £200 (eeek, just £200!) so, if you've set yourself a prudent budget for your wedding dress, the sample sale is the perfect time to shop sensibly and stylishly.
Fabulous for £500? Luxury for less? Absolutely! And, if you walk away with the dress on the day you'll receive a further reduction & Miss Bush Bridalwear will share their black book of the best freelance seamstresses & dry cleaners to provide the after sales service you need. Alternatively, Miss Bush can arrange cleaning, storage, fitting and alterations from their couture seamstresses for the most perfect fit imaginable.
The sample sale will run during Sundays in July and, as you'll still need to make an appointment, you can banish the thought of sharpened elbows and queuing overnight in sleeping bags. A reduction in price does not mean a reduction in service and neither will you miss out on the experience of choosing your gown in a luxurious, laid-back setting. These are proper Miss Bush appointments with one of the talented team of Miss Bush Bridal stylists to help you find 'the one' from the selection of heavenly gowns on offer.
And as we're on the subject of appointments, perhaps now is the time to explain how you, our readers, have changed the look of wedding dress shopping at Miss Bush.
Back in April, Annabel wrote a feature about boutiques charging fees for wedding dress appointments and invited you all to have your say. The comments were numerous and, they were carefully read and responded to by Emma of Miss Bush at the time. However, Emma didn't just read, reply and forget. Oh no, she did more than that…
"Love My Dress readers are fantastically helpful to me – whenever a popular or controversial post attracts masses of reader comments I take note," says Emma, the altogether amazing MD of Miss Bush.
"When I introduced the fee for a weekend appointment there was furore. Was I adding to the cost of an expensive wedding? Weekdays remain free of charge – including late night Thursdays and, at other times, the cost of the appointment is returned to clients in the form of Miss Bush vouchers that they can use in the boutique against anything they wish, including our 'lifestyle' range of wedding related goodies. We now offer a very special experience in what Annabel has called 'a beautiful and contemporary bridal showroom'."
"But, to be as fair as I can, I have set aside Sunday's in July for sample sale appointments and these will be without charge. I noted that one of LMD's readers suggested I had some free appointments at certain times – so I took this on board to create a stylish sale, by appointment, where Love My Dress readers can still have the luxury boutique experience and buy big name designer brands for a fraction of the cost."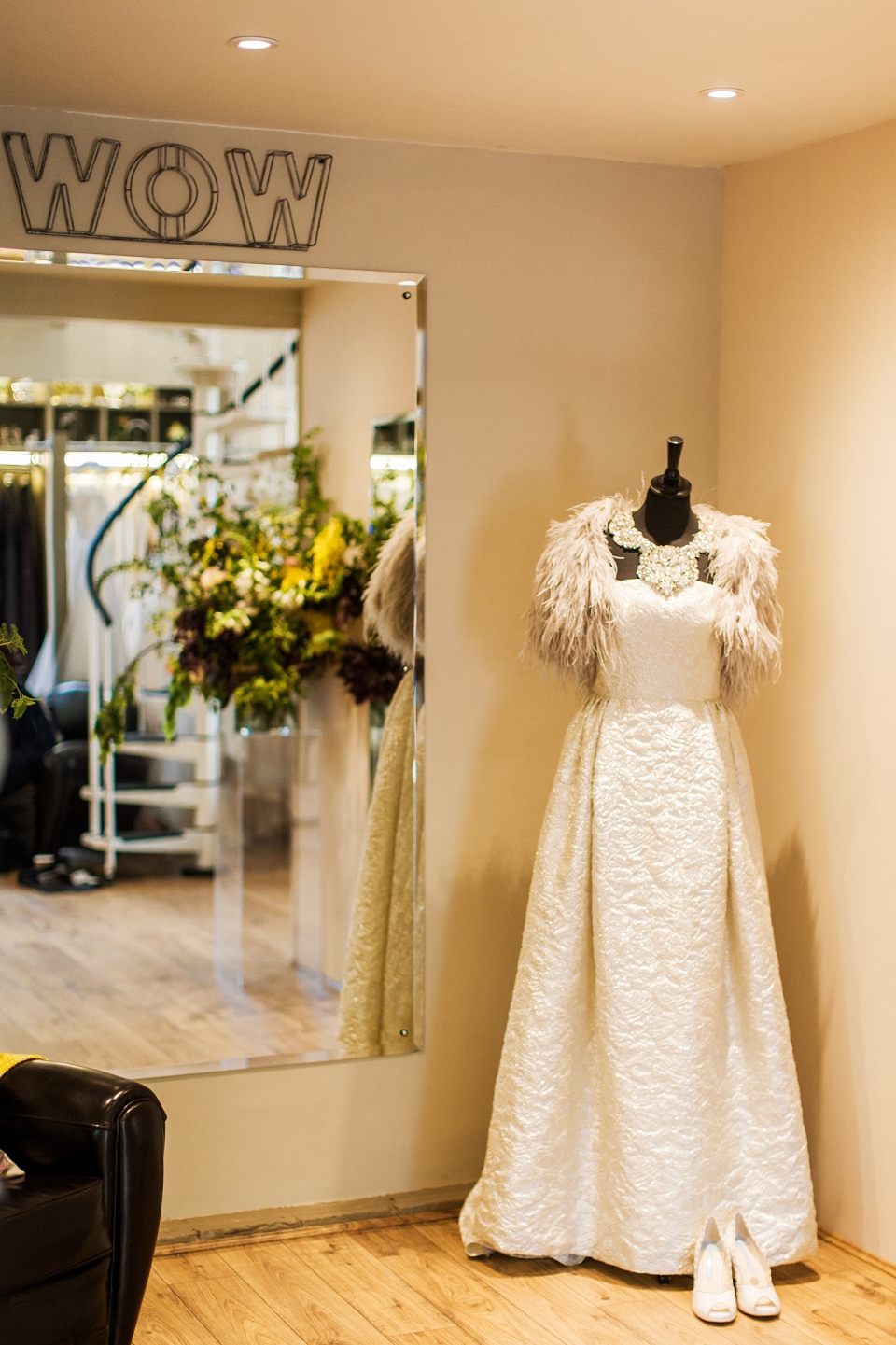 We're a little bit in awe of Miss Bush – for the wonderful way the team work, for the styles and service on offer, for the beautiful surroundings and the love they have of their brides but also for listening, reacting and responding to important consumer comments. This is why Annabel and myself adore the UK wedding industry.
As a huge thank you to all our readers, Miss Bush are offering a further 10% off sale prices for LMD readers only (simply quote Love My Dress Summer when you make your appointment) and a glass of Prosecco will be waiting for you when you arrive. Simply email [email protected] for an appointment or ring 01483 225 355 to arrange a time to suit you.
Follow Miss Bush on Twitter, Facebook or Miss Bush Bridal blog for details of all the dresses being added to the sale.  And check back here shortly as we're featuring a Miss Bush bride this afternoon – she looks incredible!
Love Tamryn x
Photography – Naomi Kenton
Bridalwear – Miss Bush Bridalwear
Hair Stylist – Sharon Roberts
Make-up Artists – Carolanne Armstrong + Tania Stephenson Oliver
Flowers – Bloomingayles
Catering – Kalm Kitchen
Follow Love My Dress® on Google+
This is a sponsored post.