I couldn't think of a more perfect Friday afternoon blog post than this one – easy on the eye and just plain beautiful.  I adore wedding veils. Never in a month of Sundays thought I'd wear one though (was afraid I'd end up looking 'too weddingy' – how ridiculous is that?).  As it happens, I ended up wearing just about the longest veil I could find (cathedral length) and I adored it with all my heart.   And yes, I am one of those brides who practiced with a pillow case in front of the mirror (there is no shame!). How about you?
If I were to marry all over again tomorrow, I would be most tempted by a veil designed by Danani.
Film Production Copyright (c) 2014, Haizel creations
I first featured Danani in March this year – their vintage inspired handmade bridal adornments truly caught my eye.  I was therefore delighted when I was asked recently to share these beautiful images.  These photographs, shot on film by Loblee Photography, celebrate a collaboration between Danani and Fleur Delicate  – who specialise in 'enchanting underpinnings'. Don't you love that?
I adore everything about this shoot – it's just so pretty and romantic and really appeals to my personal sense of style. I thought you would love it too ladies – and gentleman.
Photography Copyright (c) 2014, Loblee Photography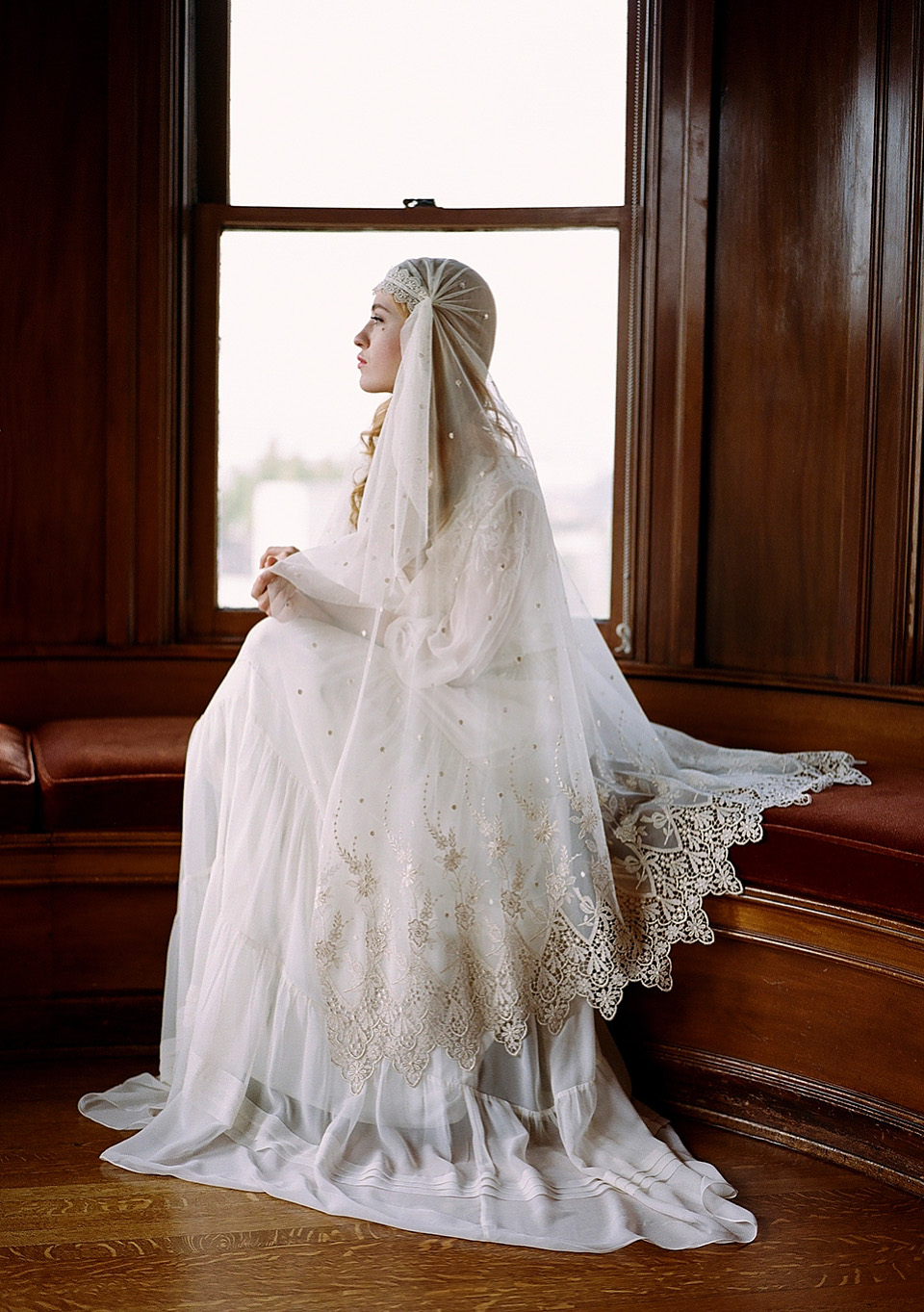 Danani, who describes herself as 'bohemian at heart but in love with all things glamorous', teamed up with designer Fleur to create a set of images that embodied the essence of what makes a woman feel special on her wedding day.
I love the unique feel of these designs – Danani's signature Juliet cap inspired veils topped by lace and a flower crowns are so feminine and elegant, but my favourite design in this shoot has to be the gold polka dot veil you see above.
The lace lingerie and undergarment designs by Fleur Delicate are so glamorous and perfectly complement the beautiful silk and lace veils by Danani.  This duo
Each of these images were photographed on film by Loblee Photography, whose style is full of romance, luxury and charm.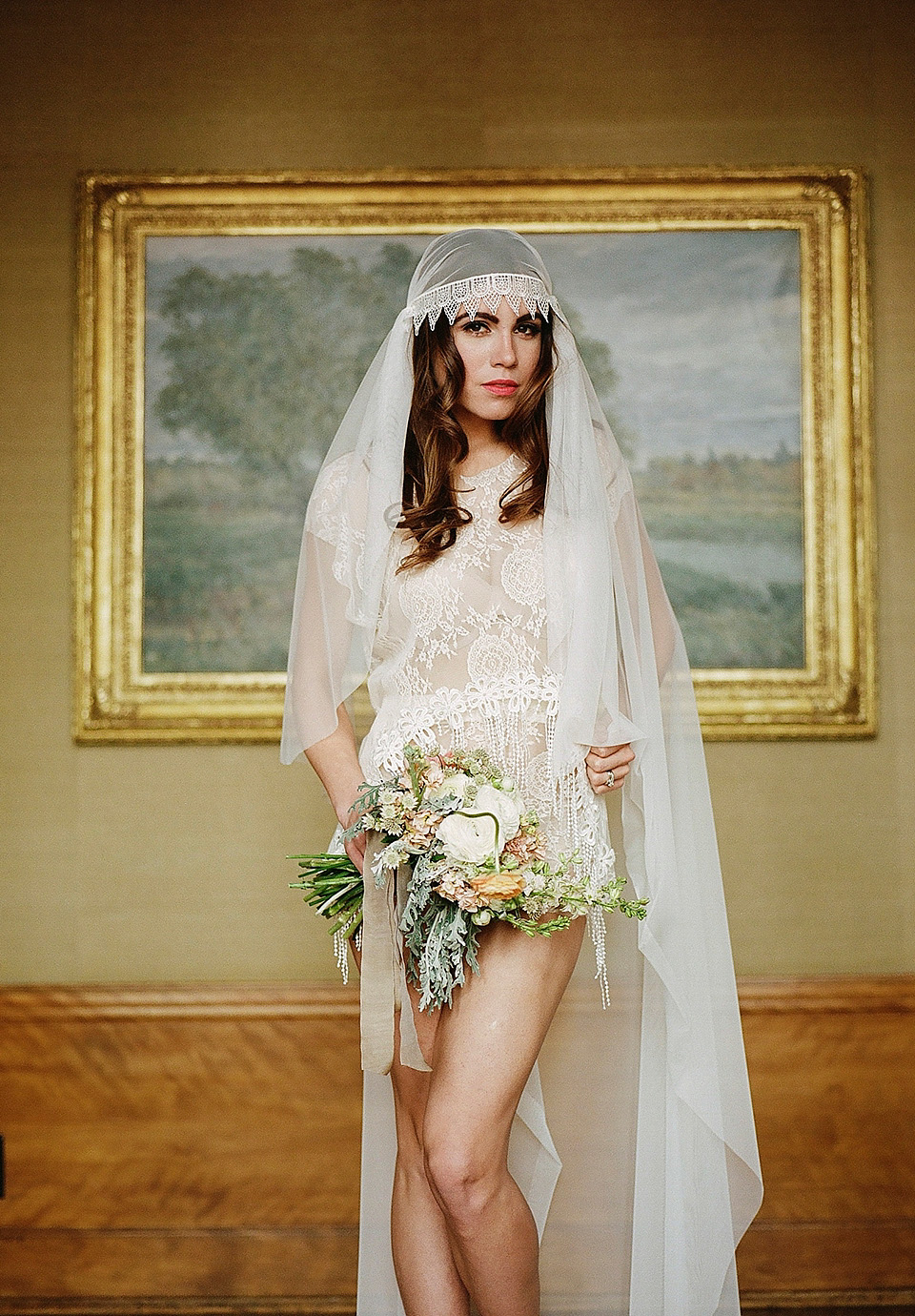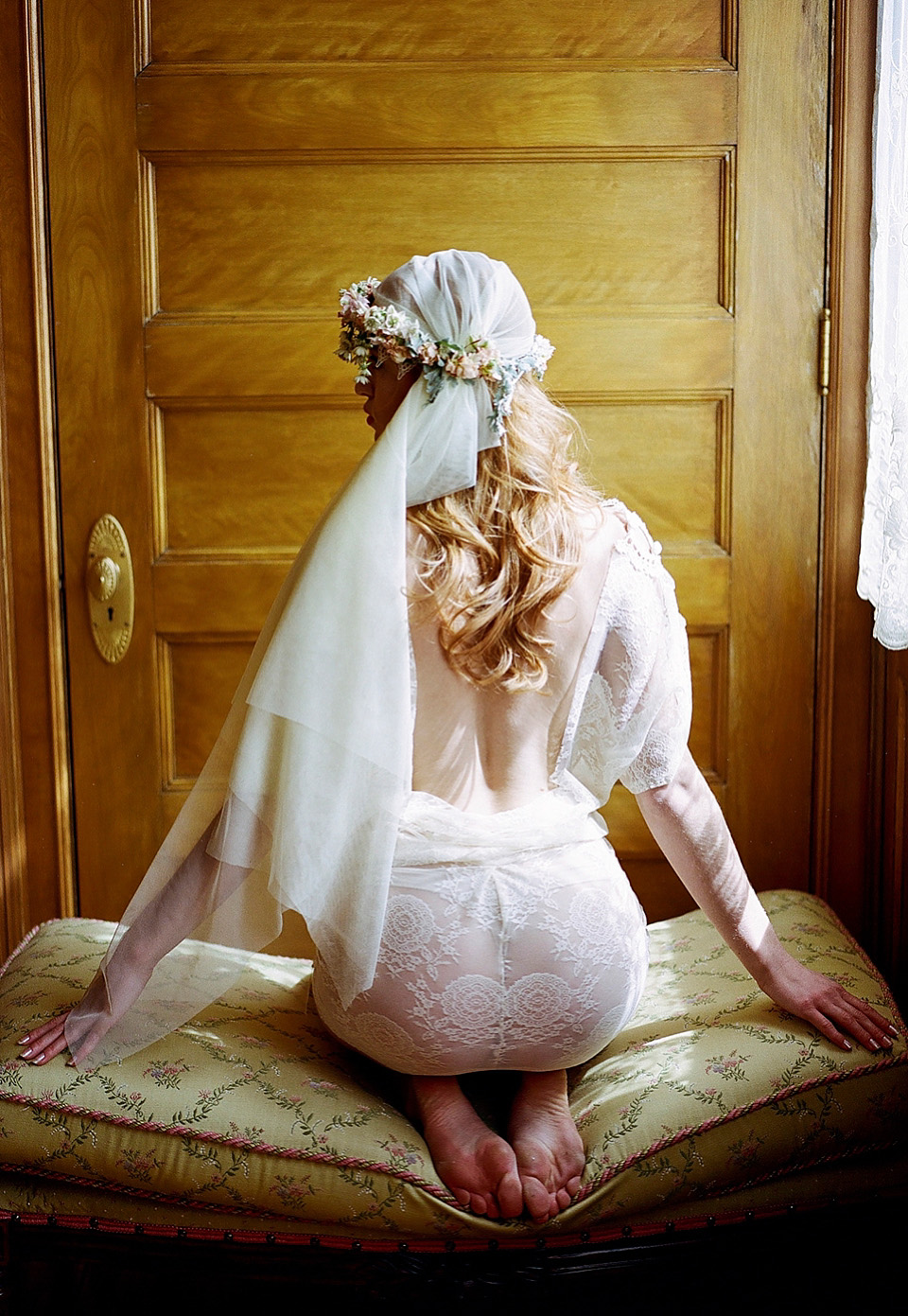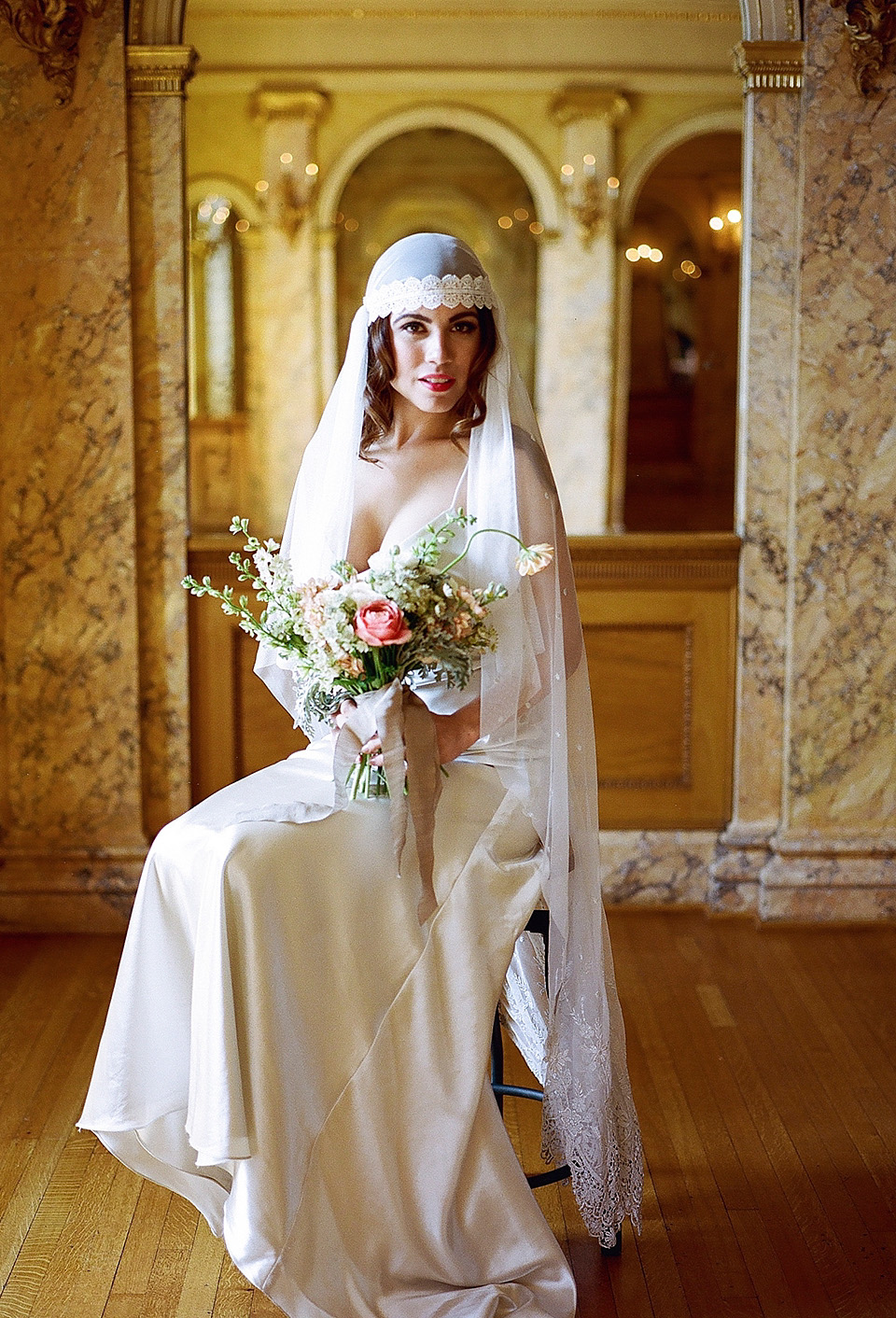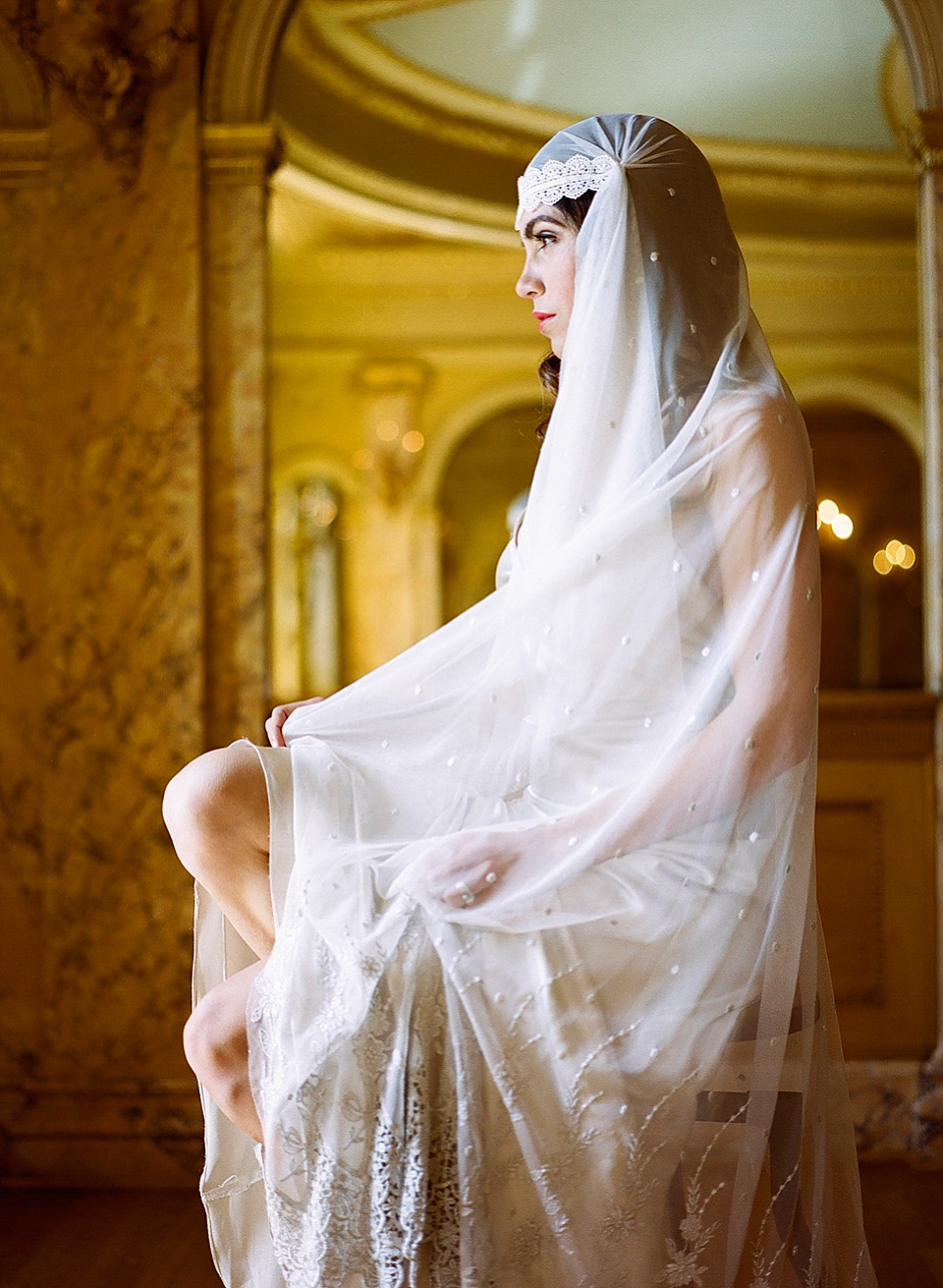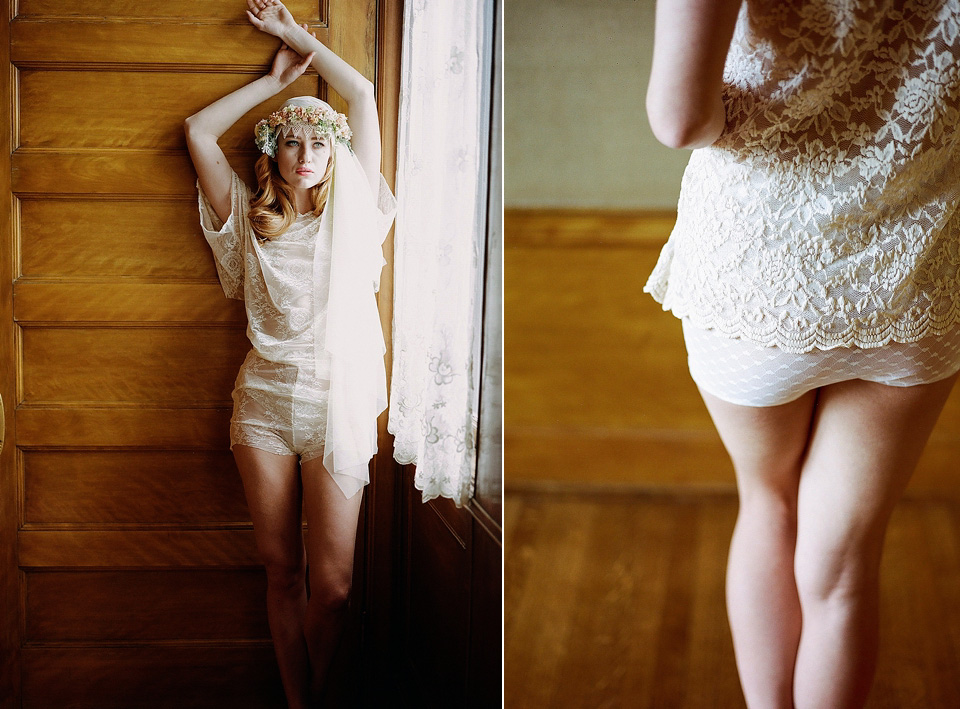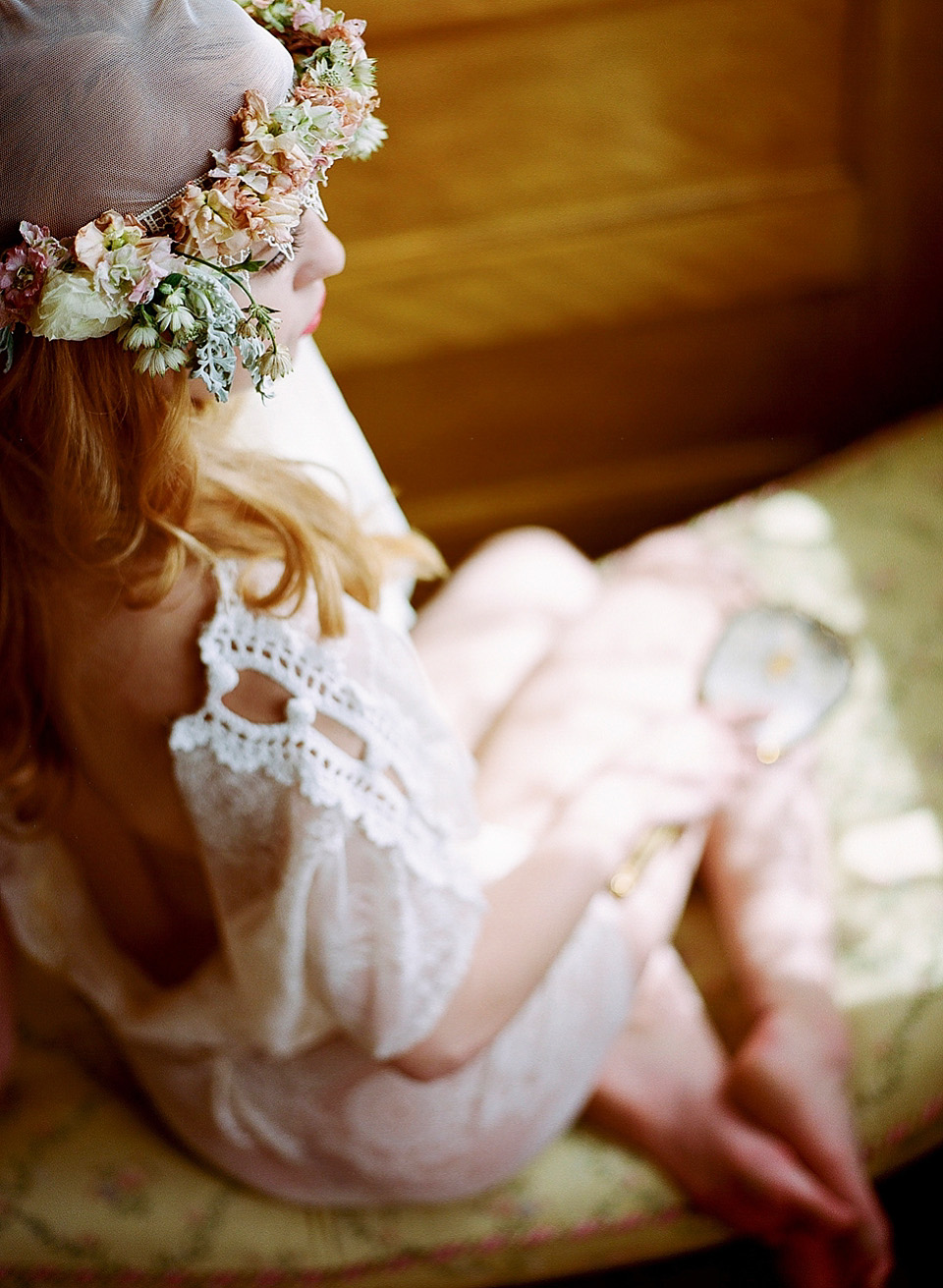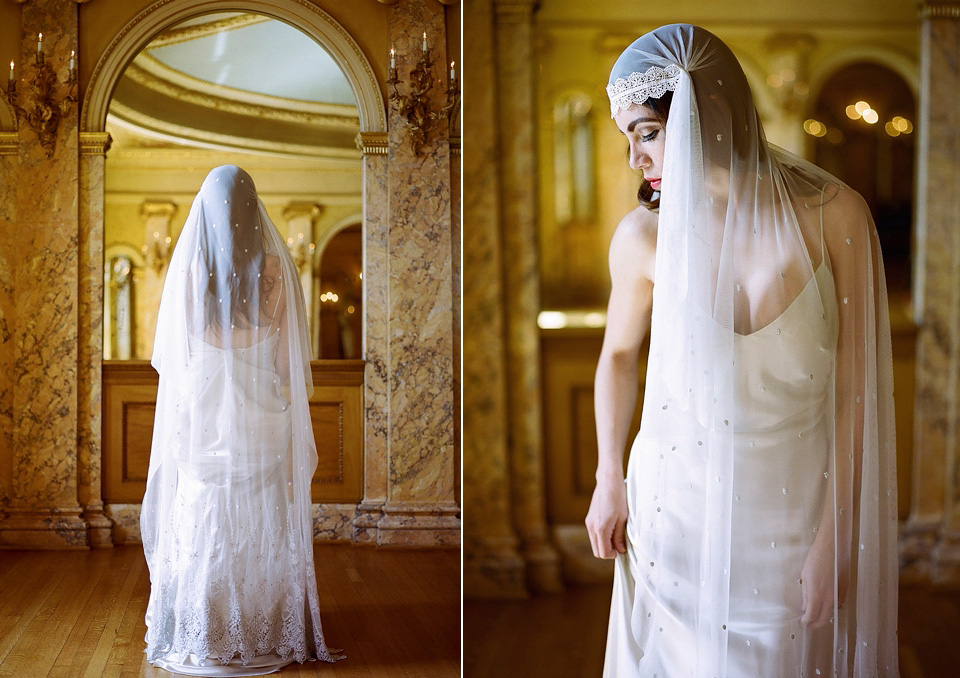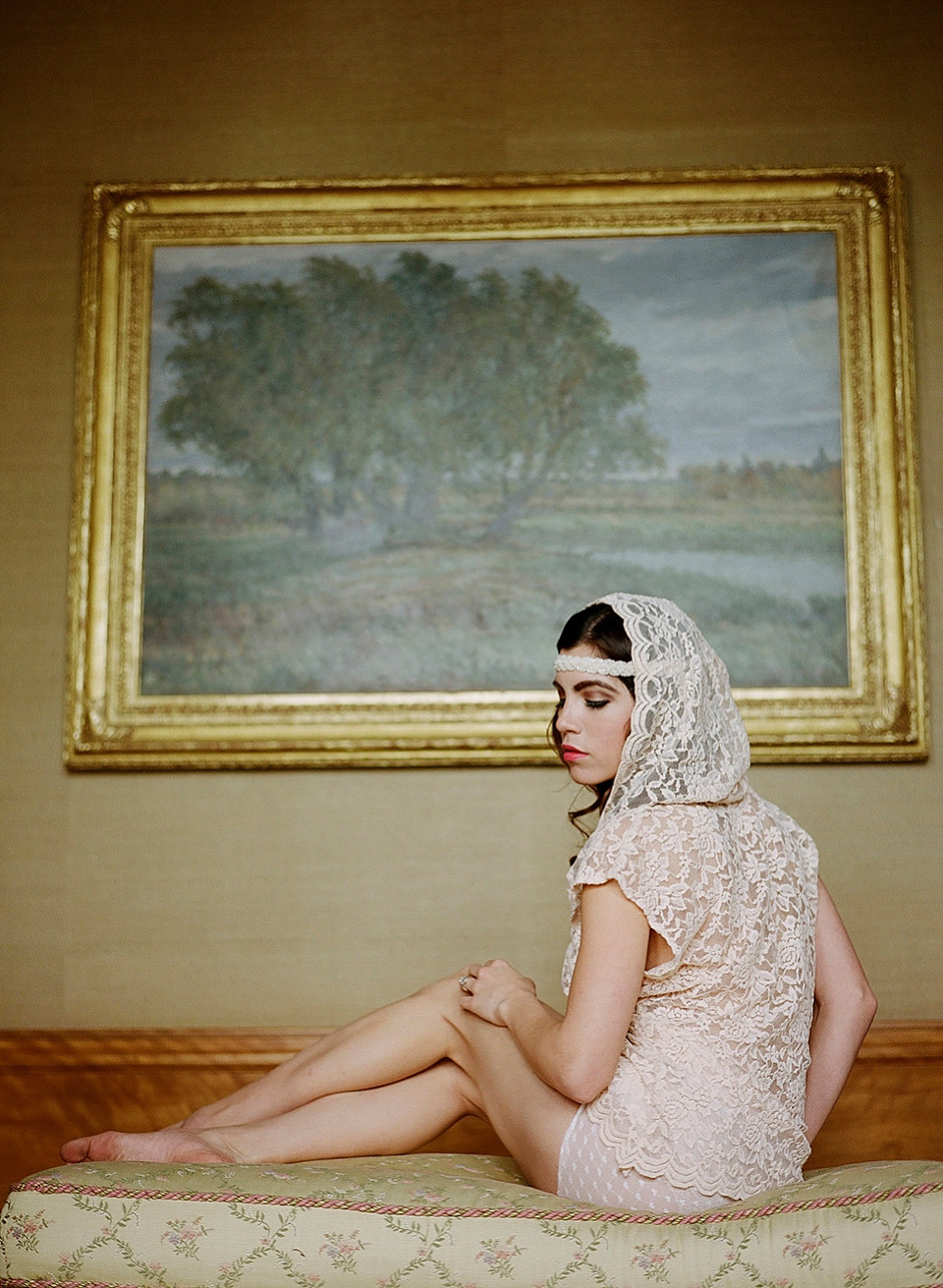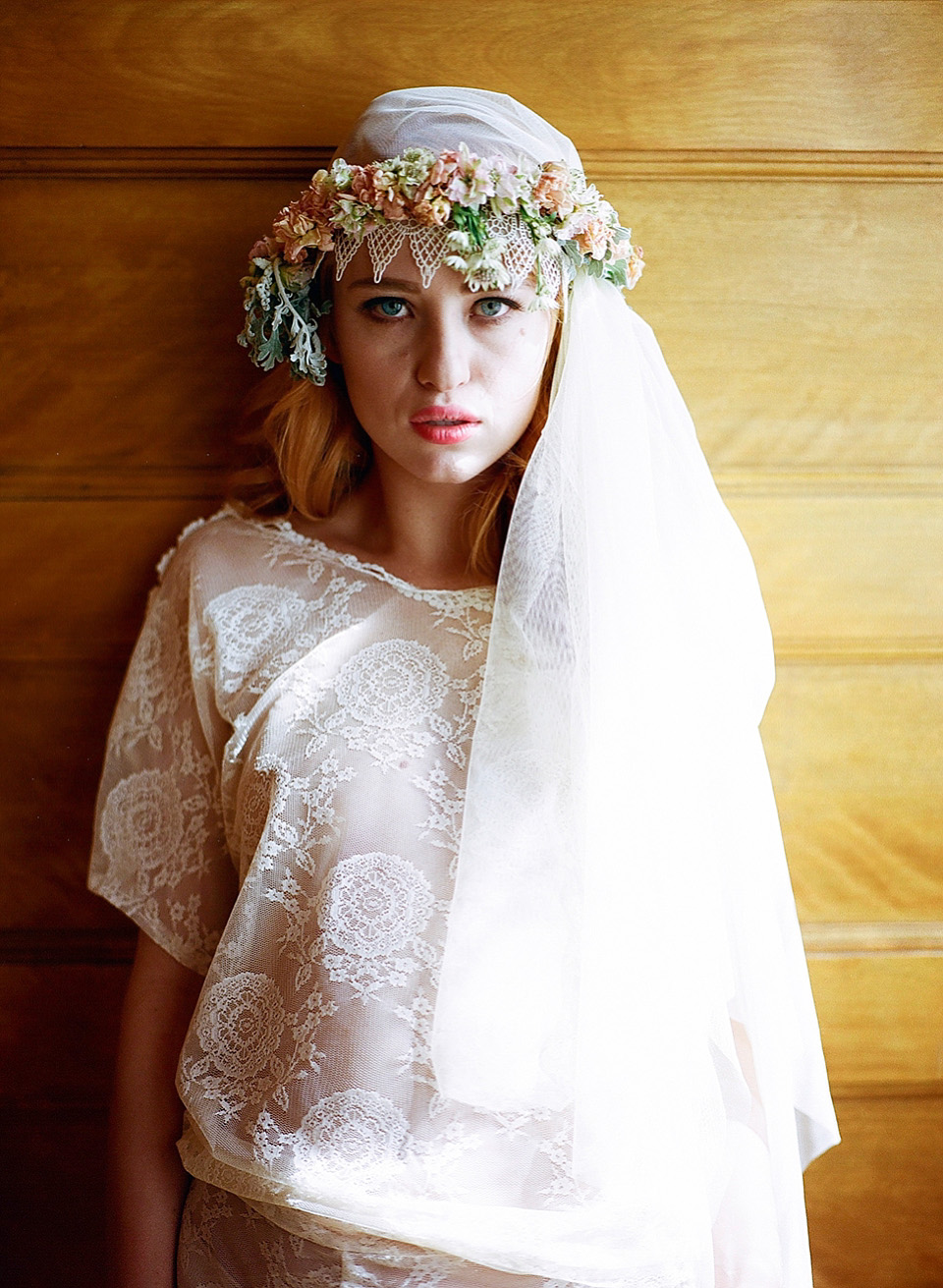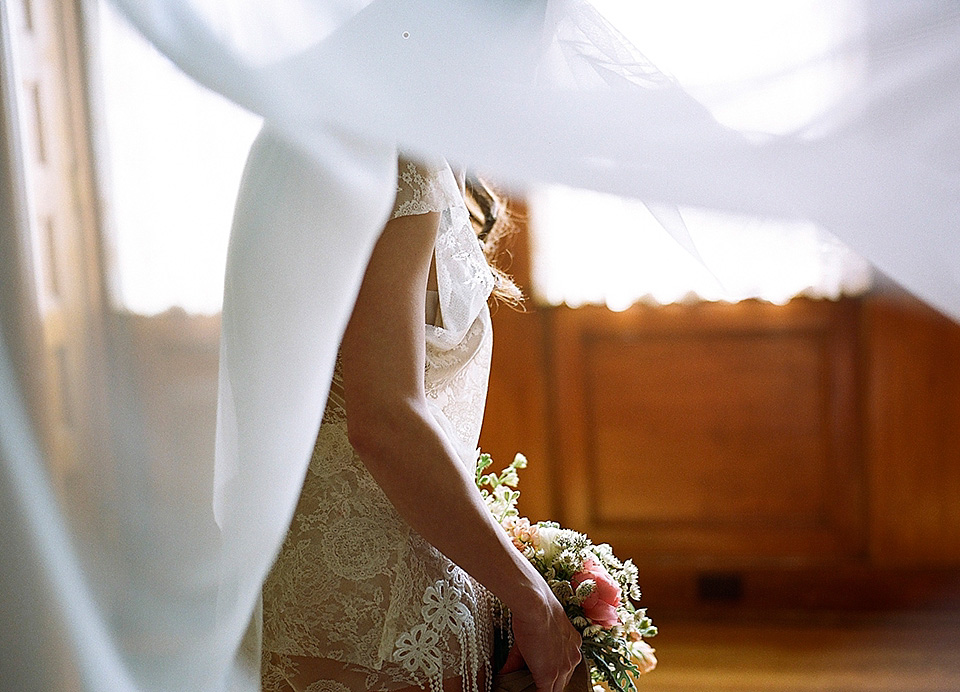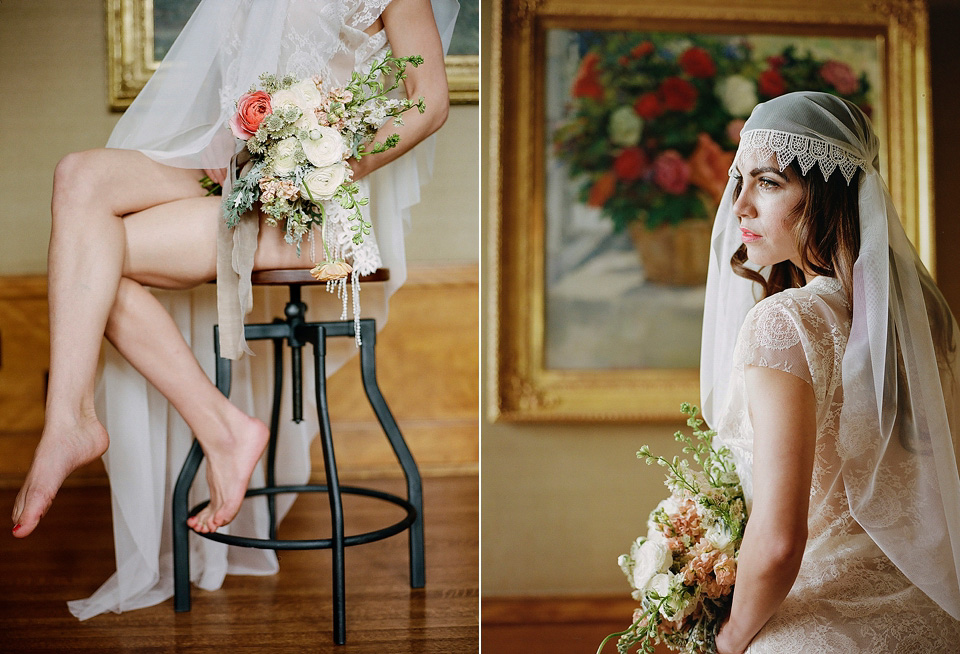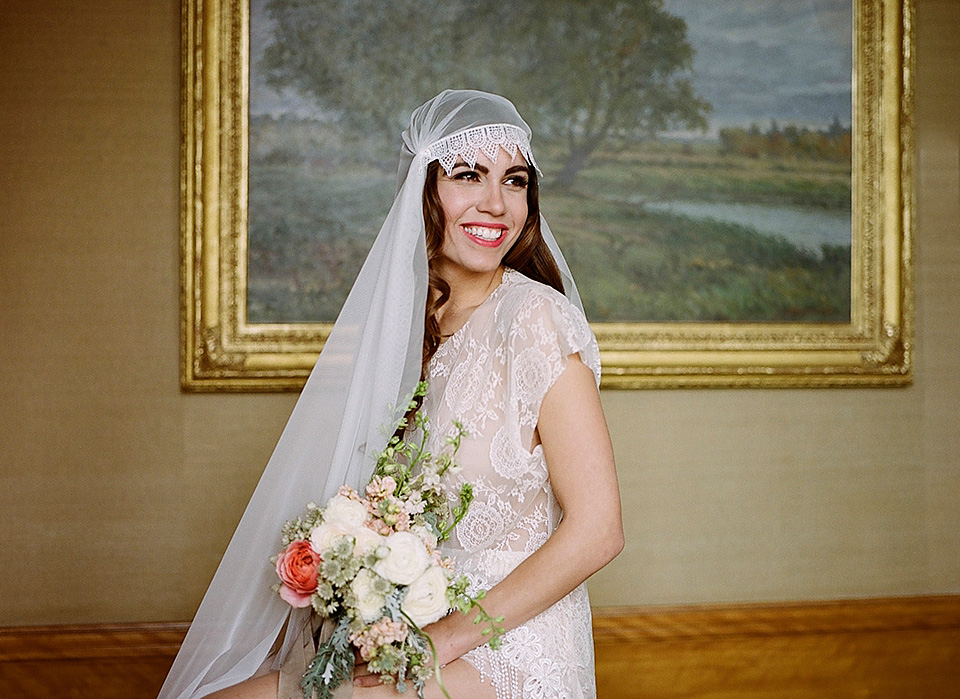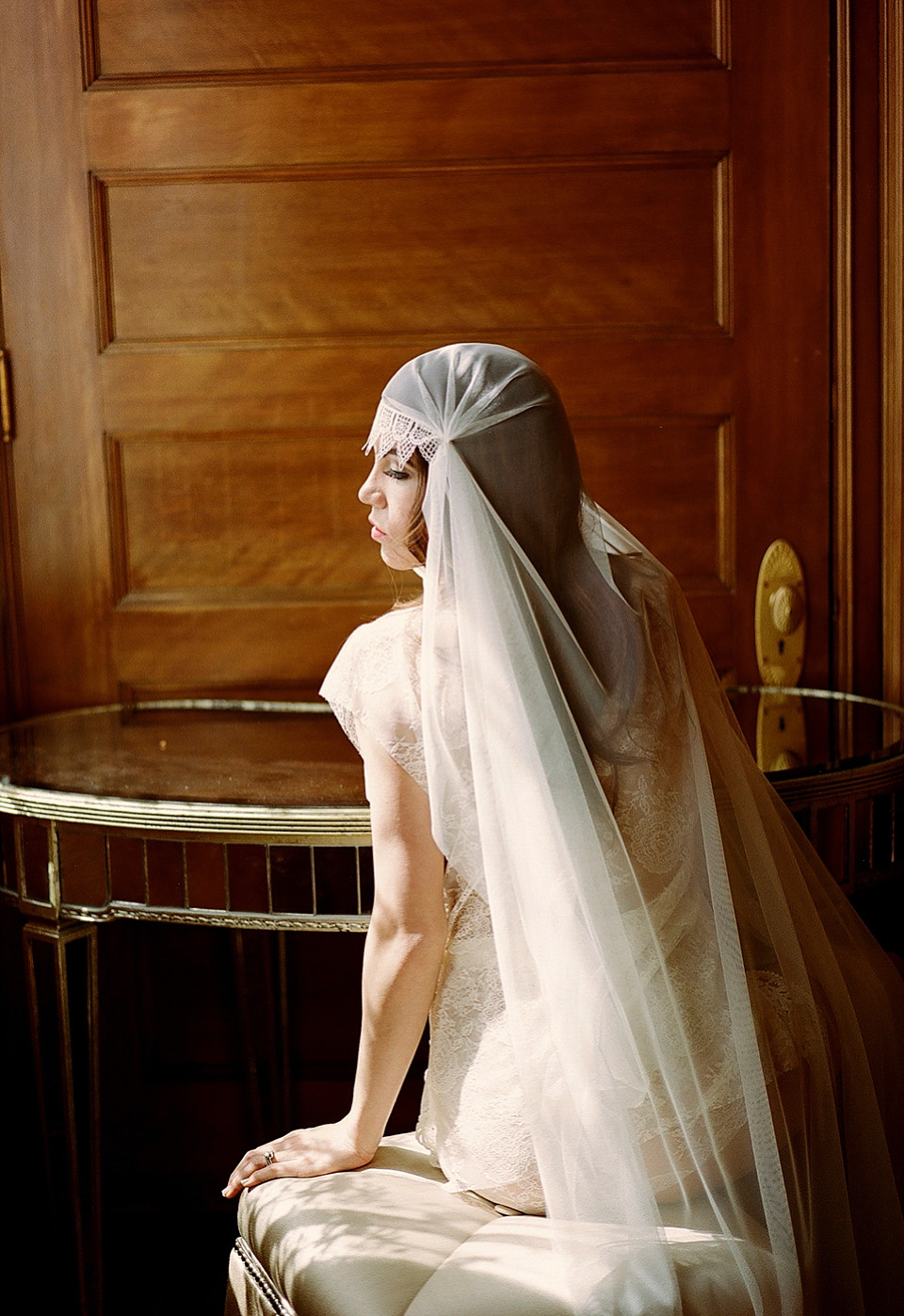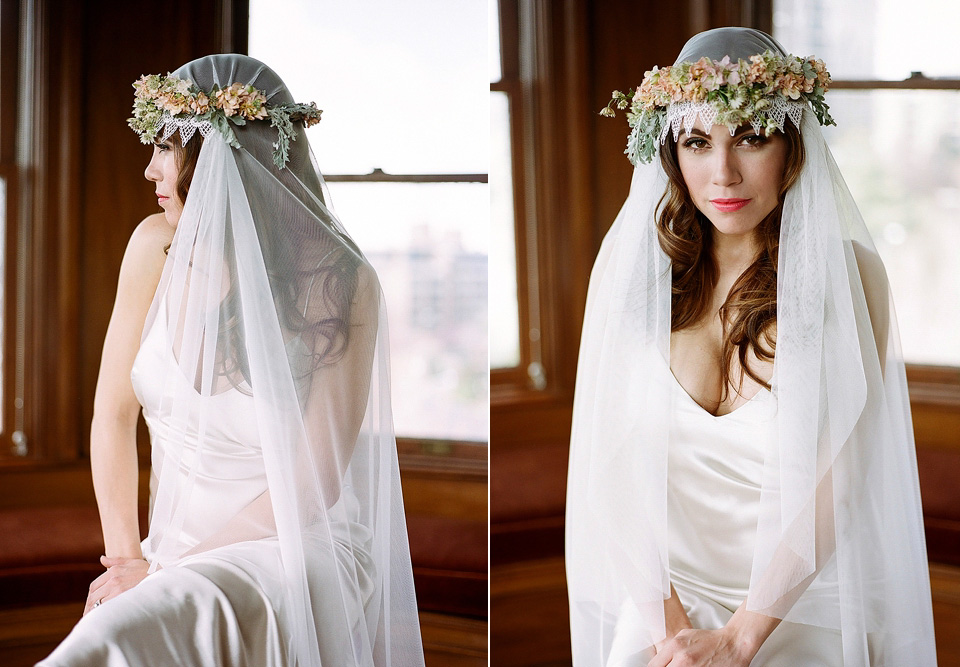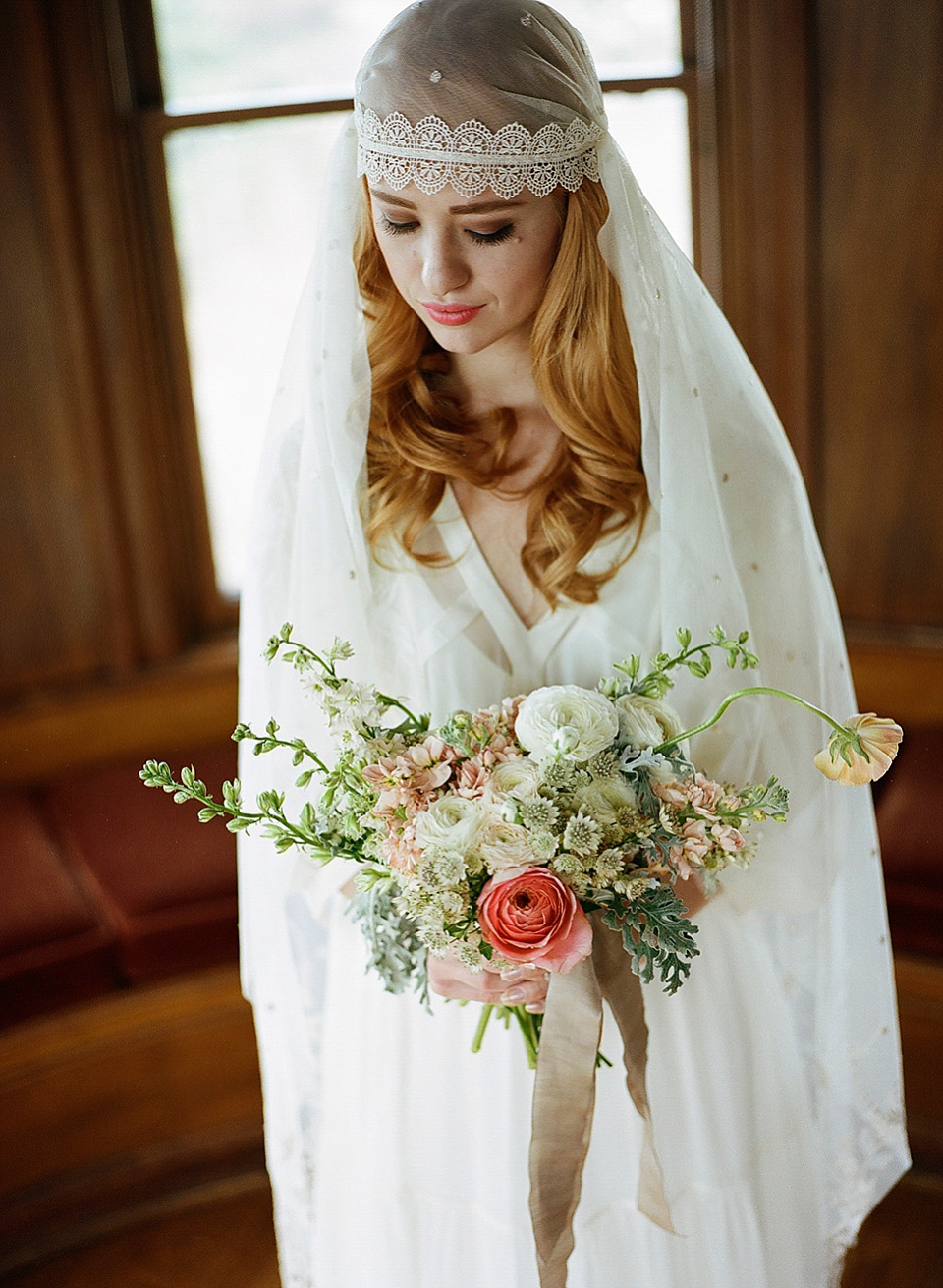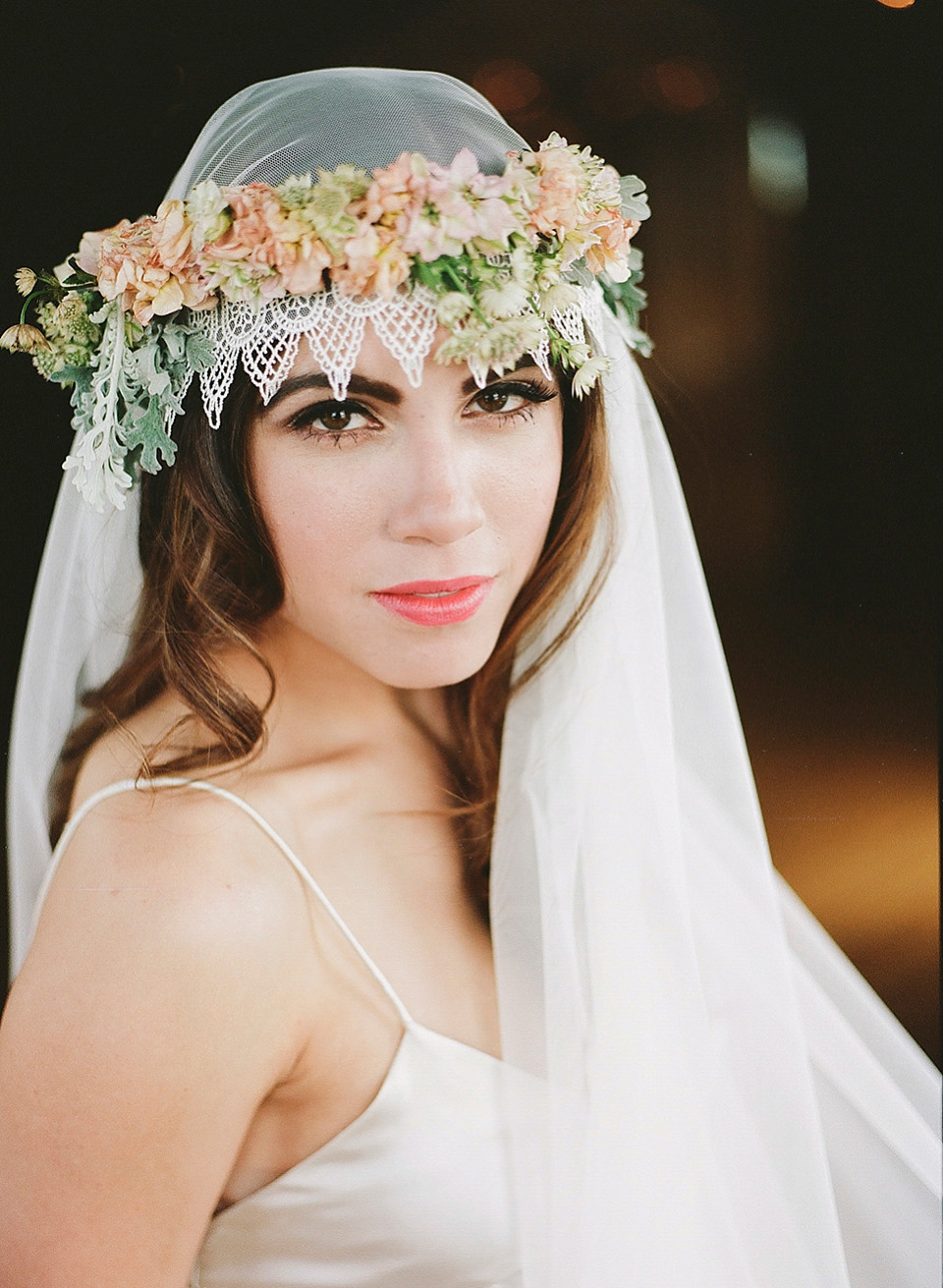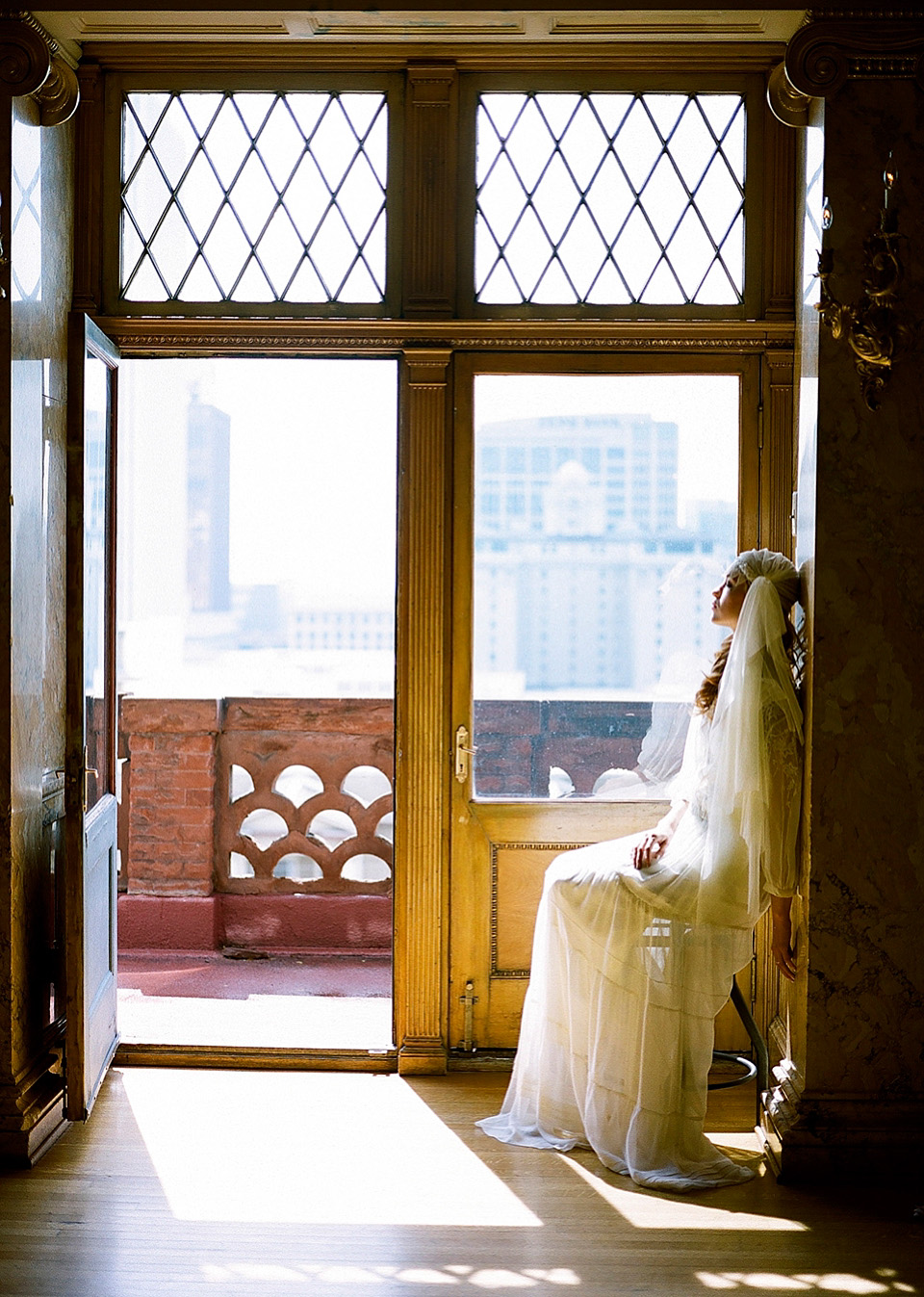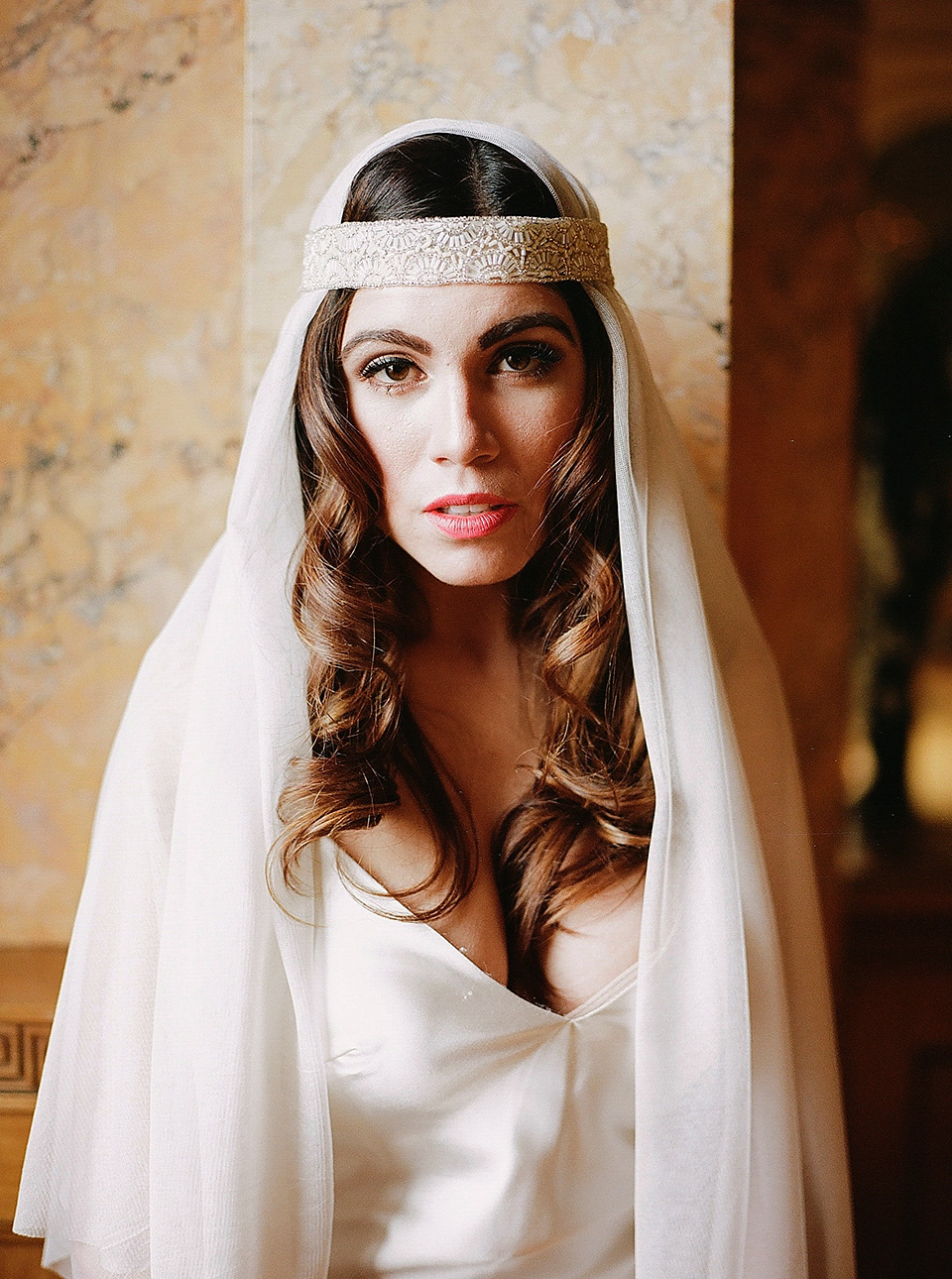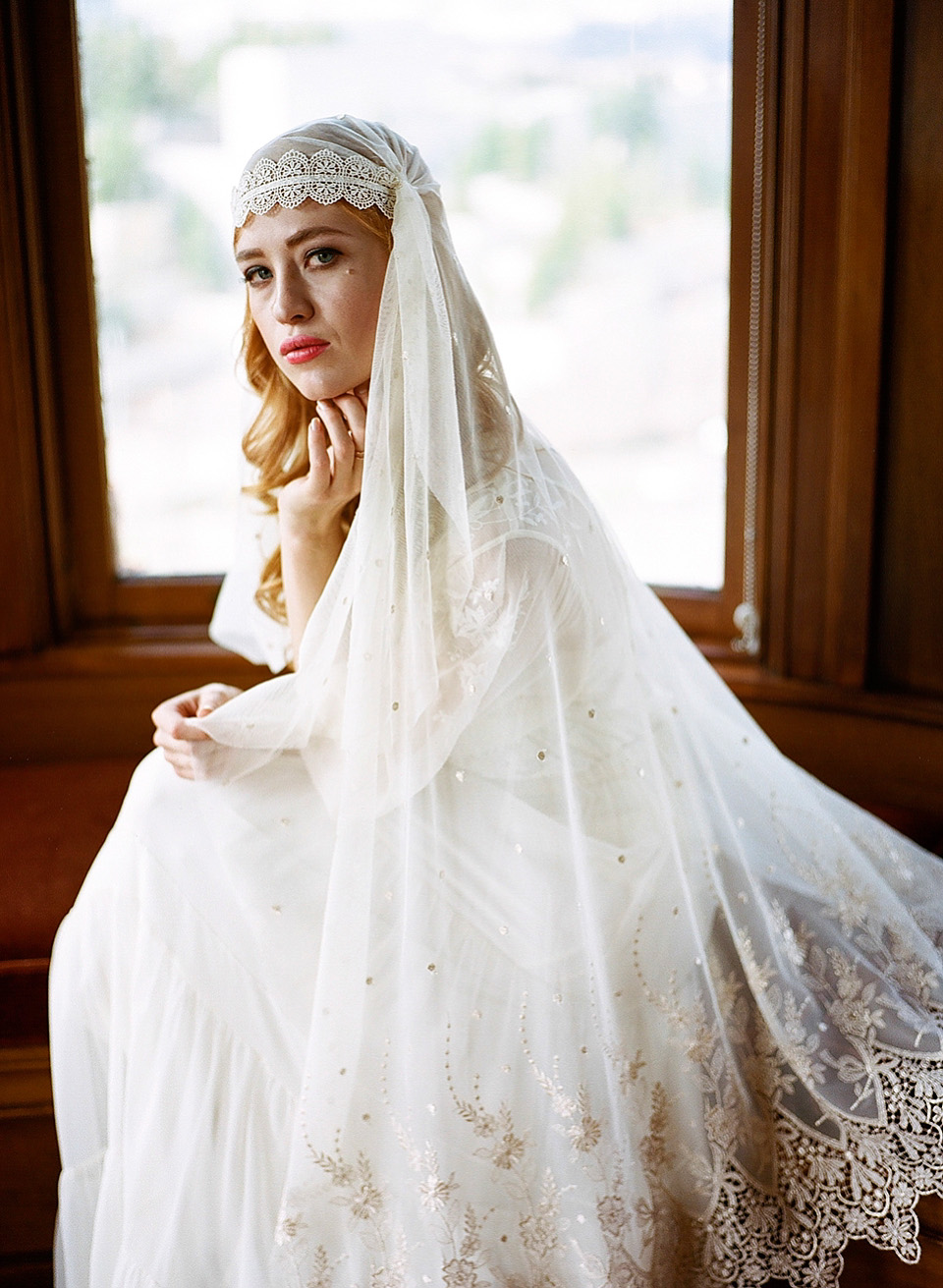 Simply beautiful. Thank you so much to the creative team listed below for choosing to showcase this shoot on Love My Dress.
If you'd like to find out more about the veils and lingerie you see on this page, please visit the Danani and Fleur Delicate websites.  Both of these designers ship their products worldwide.
A huge thank you once again to Loblee Photography for sharing their exquisite film photography with Love My Dress.
Ladies, might these images have tempted you to invest in your own wedding veil?
Love Annabel
Photographer – Loblee Photography
Videographer – Haizel creations
Assistant photographers – Chelsea Scanlan + Kelli West
Location – McCune Mansion
Styling/headpieces – Danani Handmade Adornments
Lingerie: Fleur Delicate
Dresses – Danielle's bridal
Makeup – Victoria Plant Makeup artistry
Hair Stylist – Abby Navarro
Flowers – Soil and Stem
Models – Dani Braun + Capri Hutchens