I spent hours looking for the perfect headpiece when I was getting married, so I know how such choices can be overwhelming when there are so many designers out there.  It's why I strive to be helpful in selecting only the very best to showcase on Love My Dress®.
One of the most talented headpiece designers I know is Copenhagen based Jannie Baltzer.  Jannie first popped up on my radar about three years ago now and I've been one of her biggest fans ever since. I'm really not just saying that – Jannie's designs speak for themselves, but her promotional imagery is always exquisite and oozes the elegant and ethereal nature of her brand.  I guess that's the reason why they get to regularly grace the pages of VOGUE, ELLE, Harpers Bazaar, Cosmopolitan and Glamour.com; these are headpieces for brides with impeccable style.
It makes me completely thrilled therefore to have been asked personally by Jannie to be the first blog to share these images from Jannie's new 2015 collection.  Readers, I know you are truly going to adore these headpieces – they are 'Love My Dress' through and through and epitomise everything we stand for – glamour, elegance and pure gorgeousness.
Photography Copyright (c) 2014, Sandra Åberg for Jannie Baltzer
I spoke with Jannie this week and she told me where the inspiration for her new collection came from…
"My 2015 collection is inspired by 1920's old world Parisian charm.  The promotional shoot took place in a trashed, but beautifully chic old Parisian apartment which exuded the essence of glamorous days gone by."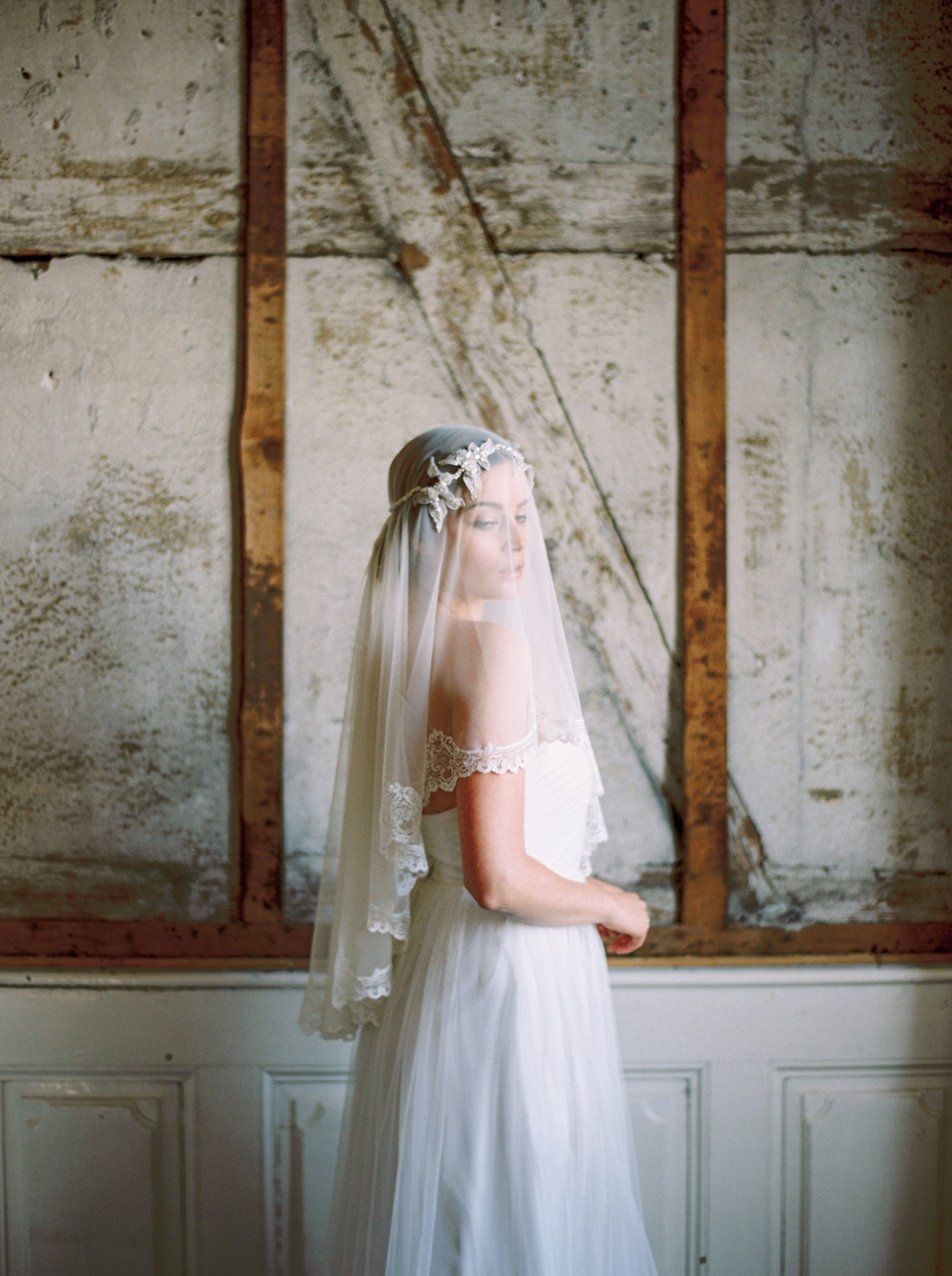 "Our model, the beautiful 'bride', is getting married, and she is dancing barefoot and happy on the old floor in delicate dresses trying on various couture headpieces to wear on her wedding day."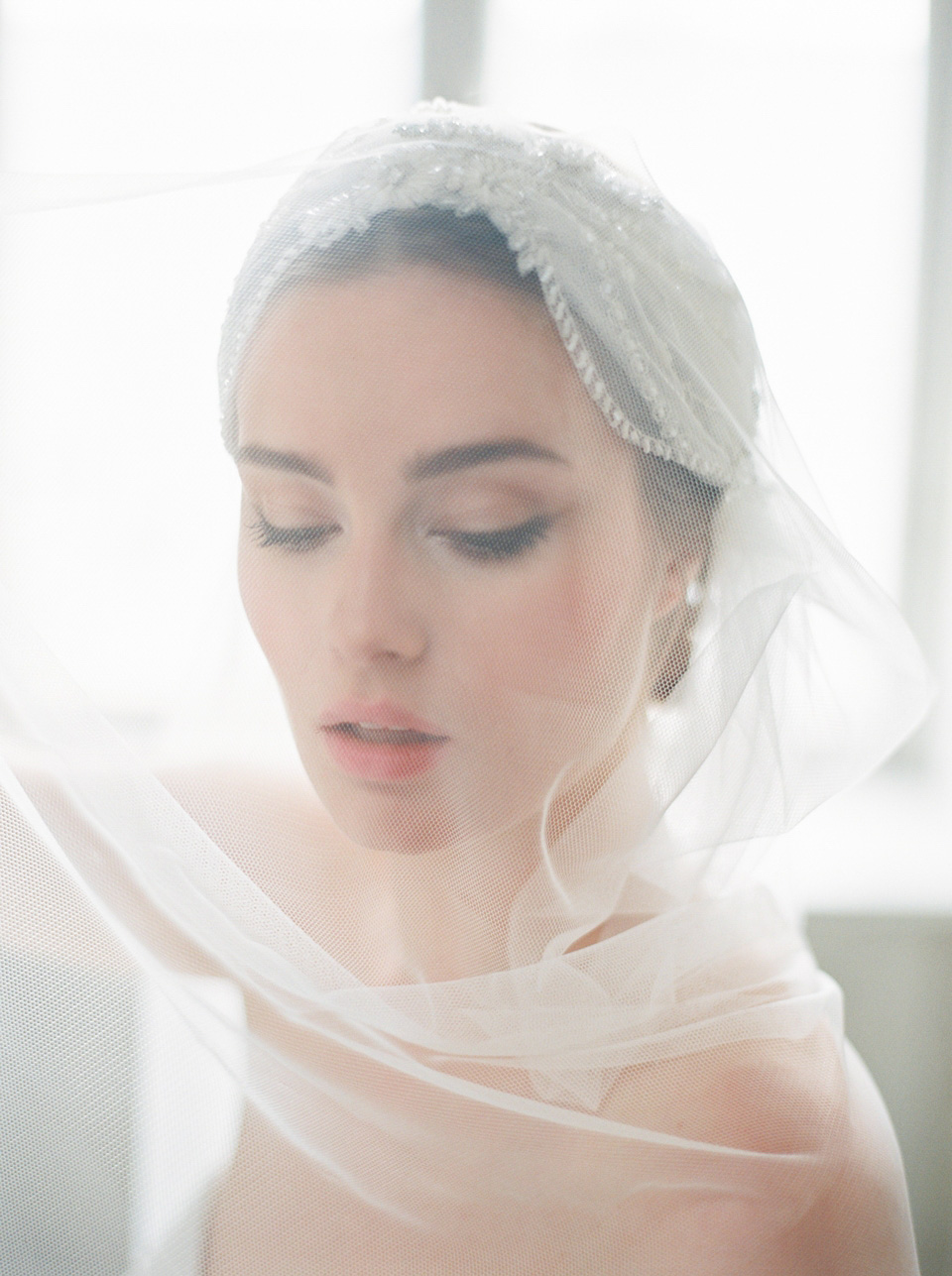 Just how elegant are these images? Jannie creates the type of heirloom quality product you will want to keep safe and precious for years after your wedding, to hand down to a family member or someone very special in your life.   I adore the femininity of these pieces too, they are just so delightful.
"To emphasise this mood of the shoot and the old world style that so inspired these pieces,  I used rose gold, honey-gold, antique gold, silver, cream and ivory Preciosa crystals. In this collection.  I also used gorgeous opulent oversized Preciosa crystals in silver to add a touch of glamour to the collection."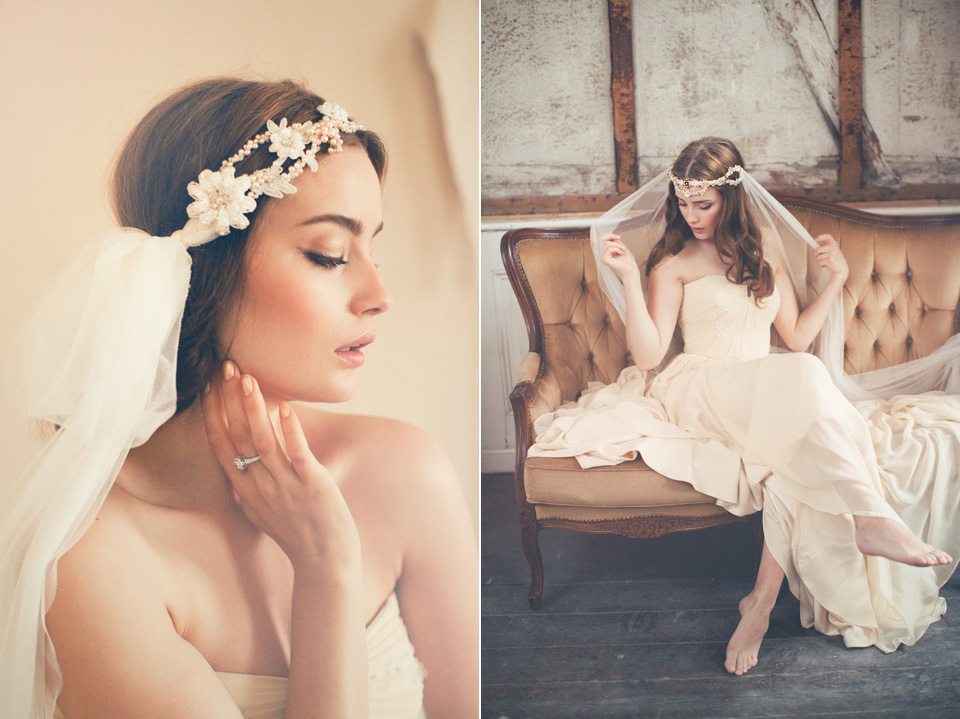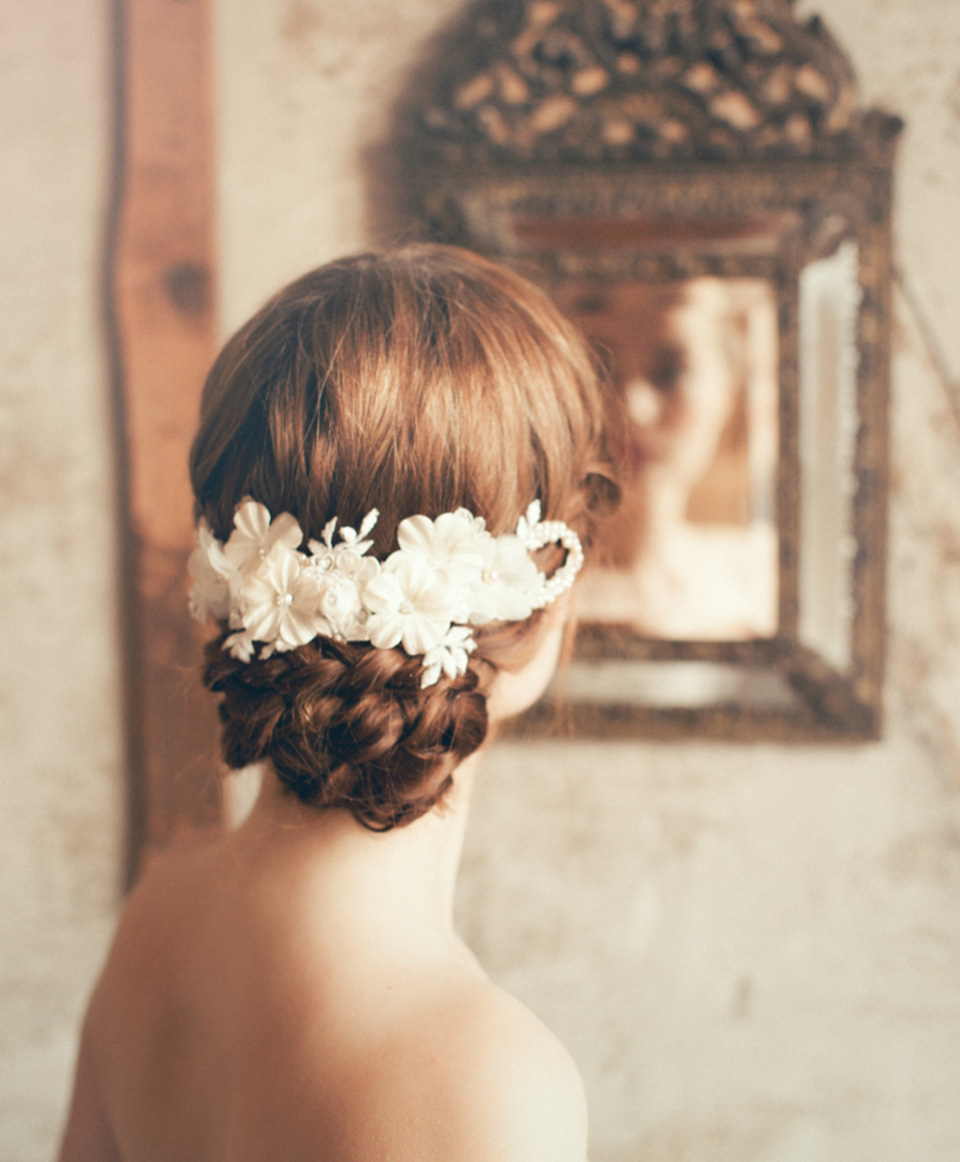 Have you fallen in love with one of these designs?  Designs in the new 2015 collection from Jannie Baltzer range from €266 – €595 (approximately £210 – £470), and a full list of UK and worldwide Jannie Baltzer stockists can be found here.
For further information, please visit the Jannie Baltzer website.  You can also find Jannie Baltzer on Facebook, Twitter, and Instgram.  You can also find a list of UK and worldwide Jannie Baltzer stockists here.
Jannie, thank you so very much for asking Love My Dress® to share these beautiful images.
Have a lovely Sunday everyone,
Annabel x
Photographer – Sandra Åberg
eadpieces/Veils – Jannie Baltzer
Dresses – BHLDN + Vintage Bride
Hair & Make – Mia Jeppson
Model – Faye at Le Management
Follow Love My Dress® on Google+
This is a sponsored post