I have been dying to write about this wedding for weeks and weeks now because bride Kelsey and groom Alan are both so completely gorgeous! This could be a styled shoot, except that an obvious and very real love comes pouring from the images that couldn't be faked. The wedding is elegant, stylish and actually very simple, yet it's those wonderful vintage touches and Kelsey's effortless glamour that take it into the realms of heavenliness. Captured on camera in that unique Scottish light by Christopher Currie, this is a bride capable of creating some serious style crushes….
Kelsey and Alan were married on 31st May 2014 at Cottiers Theatre.  The sandy red stone of the church and surrounding tenement buildings is such a recognisable feature in Glaswegian architecture. It makes a really strong backdrop for Kelsey and Alan's relaxed vintage style wedding.
"Alan and I first met in Vancouver Canada when I was studying makeup artistry. I work as a freelance Make-up Artist alongside running our online watch boutique so I did my own hair and makeup for the wedding.  We got engaged in NYC in Central Park in December 2012. We have been together for 10 years so I was excited to start the wedding planning!  We didn't really want our wedding to have a particular 'theme' but I have always been passionate about all things old. So I guess you could say there was a bit of vintage influence.  
We chose Cottiers Theatre as our venue because of its historical beauty and relaxed atmosphere.  It is an old converted church tucked away in the West End of Glasgow." 
Photography Copyright (c) 2014, Christopher Currie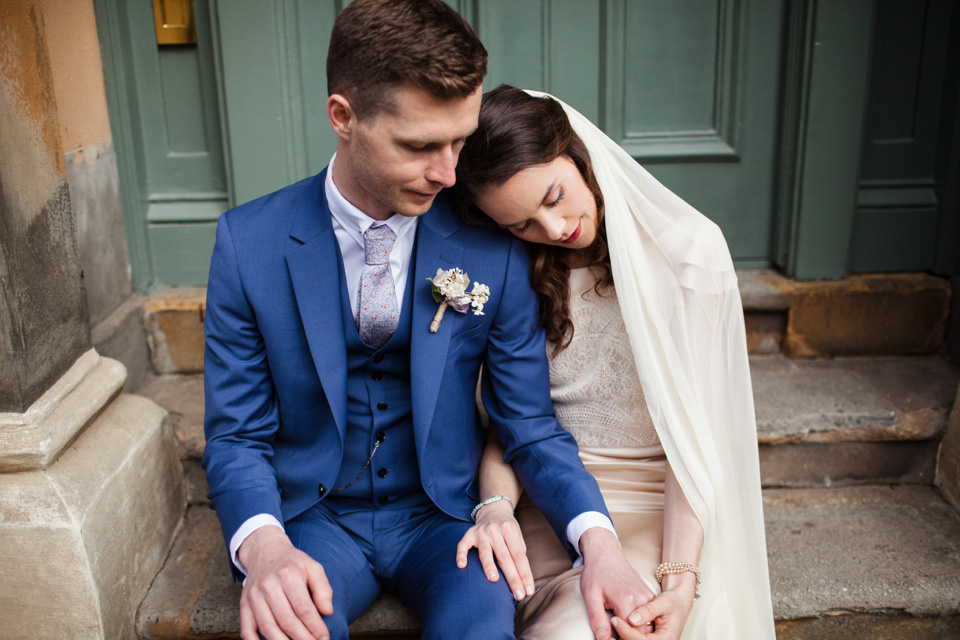 "My dress was custom-made from Belle & Bunty. I originally thought that I would find an actual vintage dress but it just wasn't possible finding one that was in wearable condition from the era that I wanted. I chose this dress because it was everything I was looking for but couldn't find with an authentic vintage dress. Not to mention it was pure silk so it was a dream to wear."
 Kelsey does indeed look like a dream in this dress – it's the simple yet fluid line of the skirt and the intricate detailing on the bodice that really work for her. I adore the frilled sleeves too.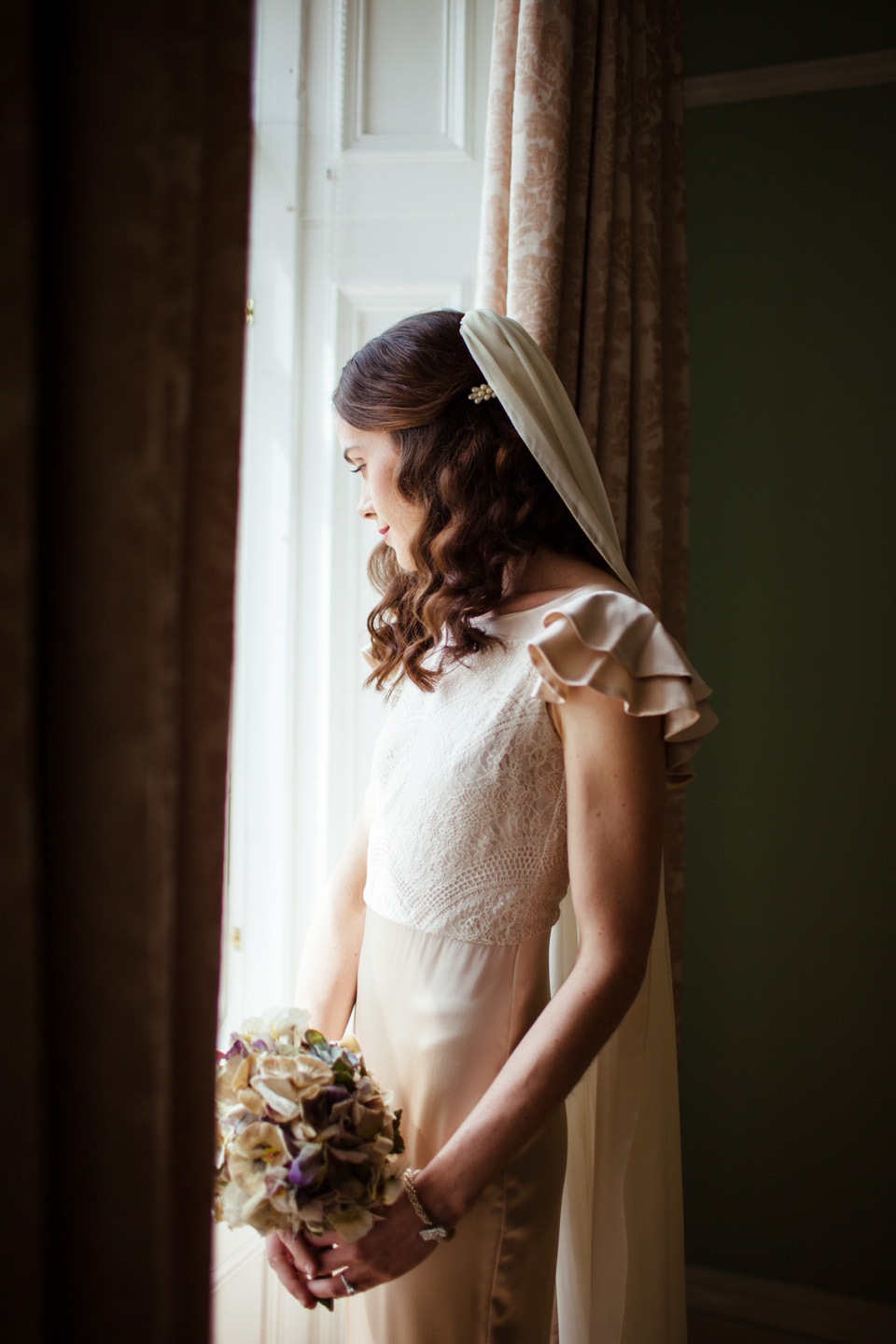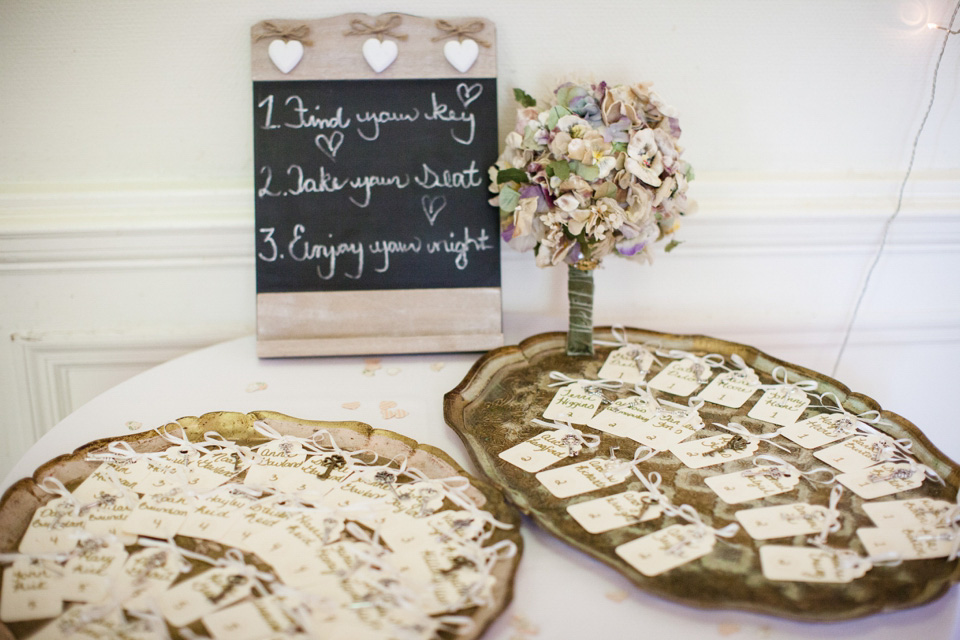 One of the main things I lusted over when I first saw this wedding was Kelsey's bouquet, made of gorgeous silk pansies in shades of dusty mauve, peach and sage green. Although I adore fresh flowers I truly admire and covet Kelsey's everlasting bouquet. She'll be able to look at those gorgeous faded petals every day for the rest of her life and recall all the wonderful memories. 
"All of our flowers were artificial. I made the flowers for the table decorations. They were made from natural paper and I painted them with watercolours. I made my bouquet out of silk flowers from the 1950's."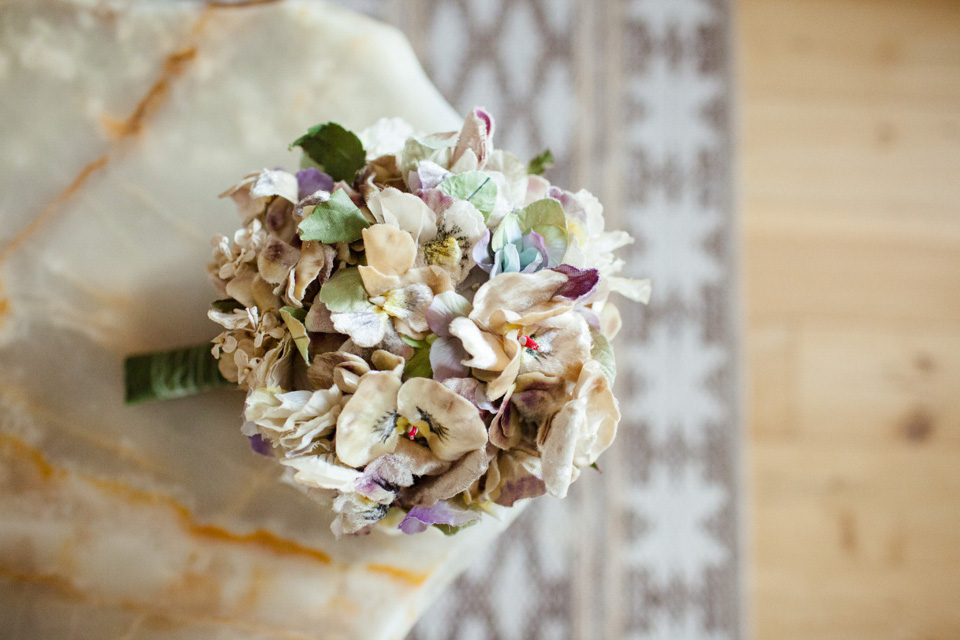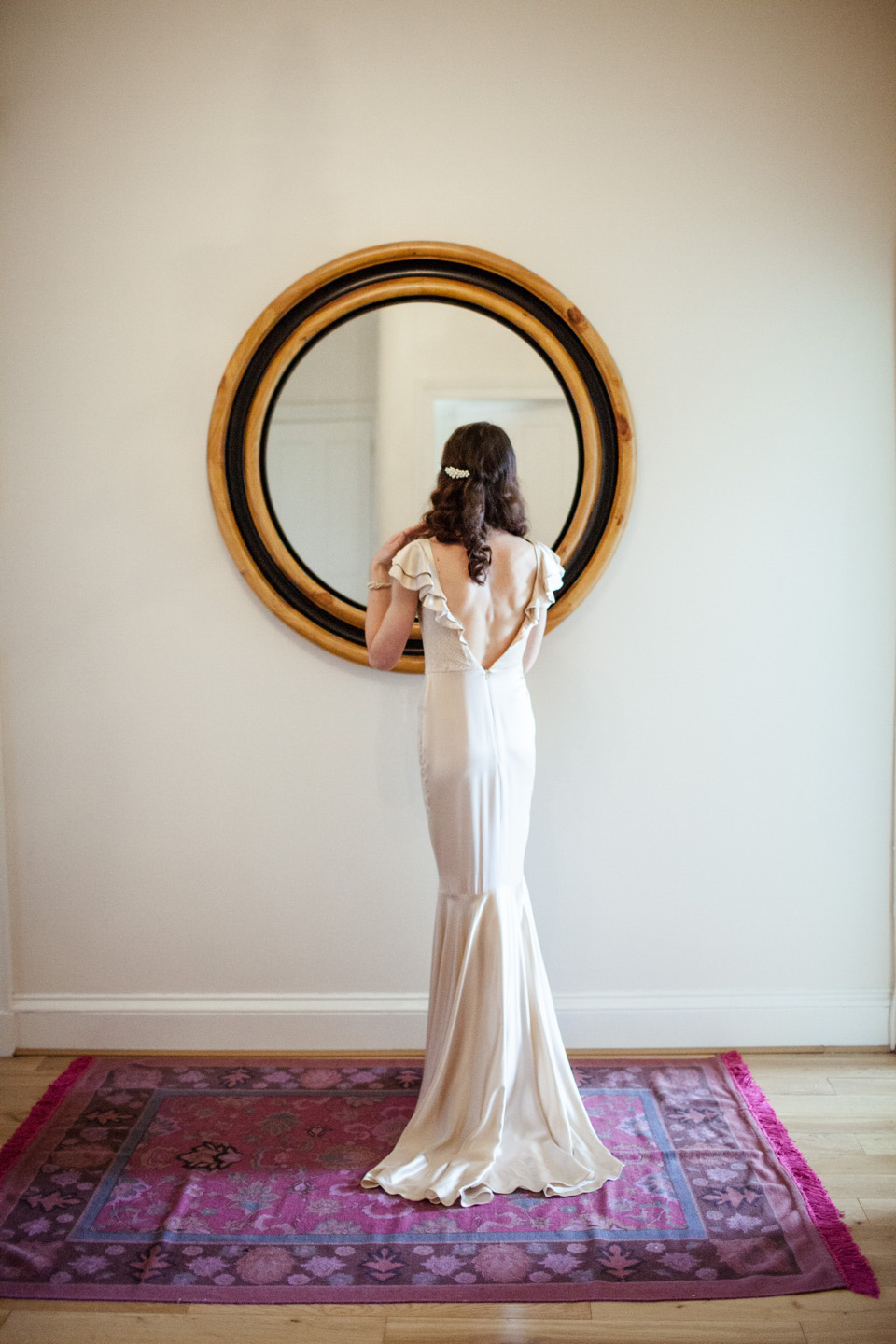 "We chose Chris & Gillian of Christopher Currie to capture our big day mainly because we are camera shy so wanted our photos to be candid.  We had an engagement shoot in the Autumn before our wedding that we were really nervous about and were close to cancelling.  When Chris & Gillian arrived at our flat they put us at ease immediately and we knew straight away that we had made the right choice. 
In the end we had a great experience with them and couldn't wait for the wedding photos."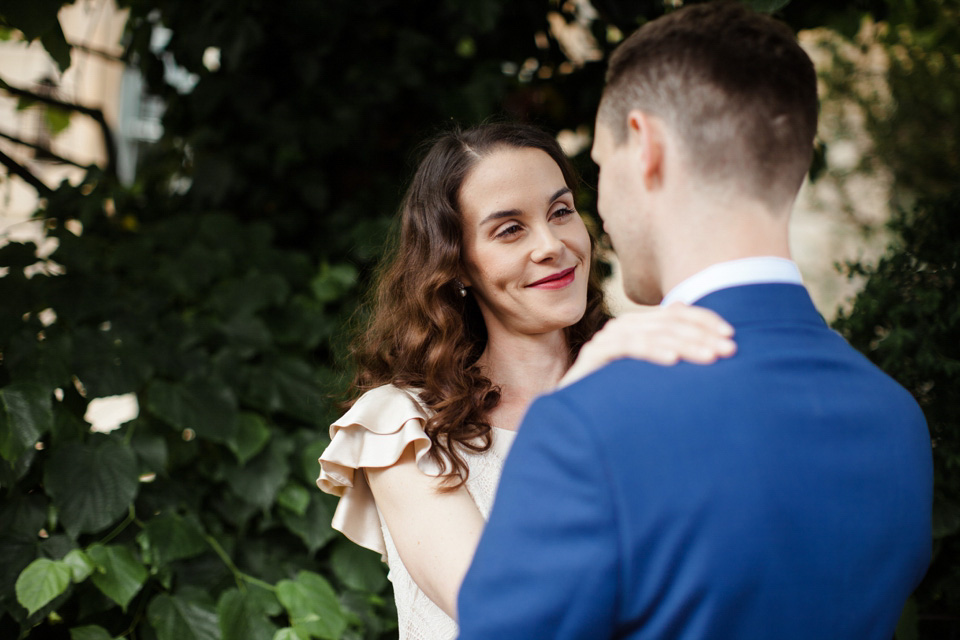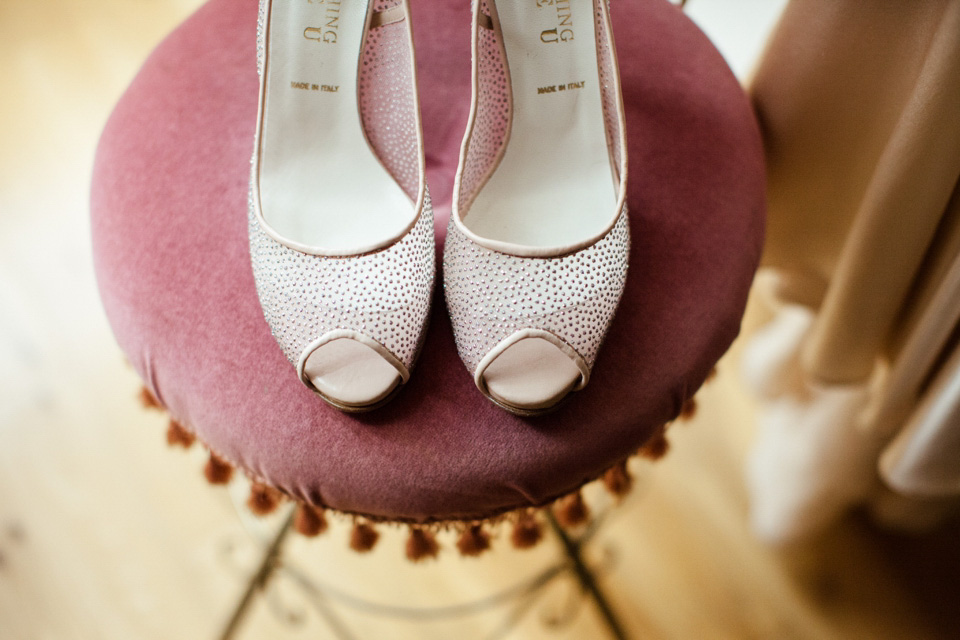 Kelsey wore a vintage pin in her dark hair and a simple long veil also from Belle & Bunty. Her shoes were from Something Bleu and she accessoried with two vintage bracelets and earrings from Liberty In Love that were a wedding gift from Alan. She wore Penhaligons 'Vaara' as her wedding scent, a complex rose perfume with warm, spicy facets. I think it's wonderful to know what fragrance a bride is wearing on her wedding day, it gives such an insight into their character. Vaara is unusual and incredibly sophisticated, it seems to suit Kelsey very well.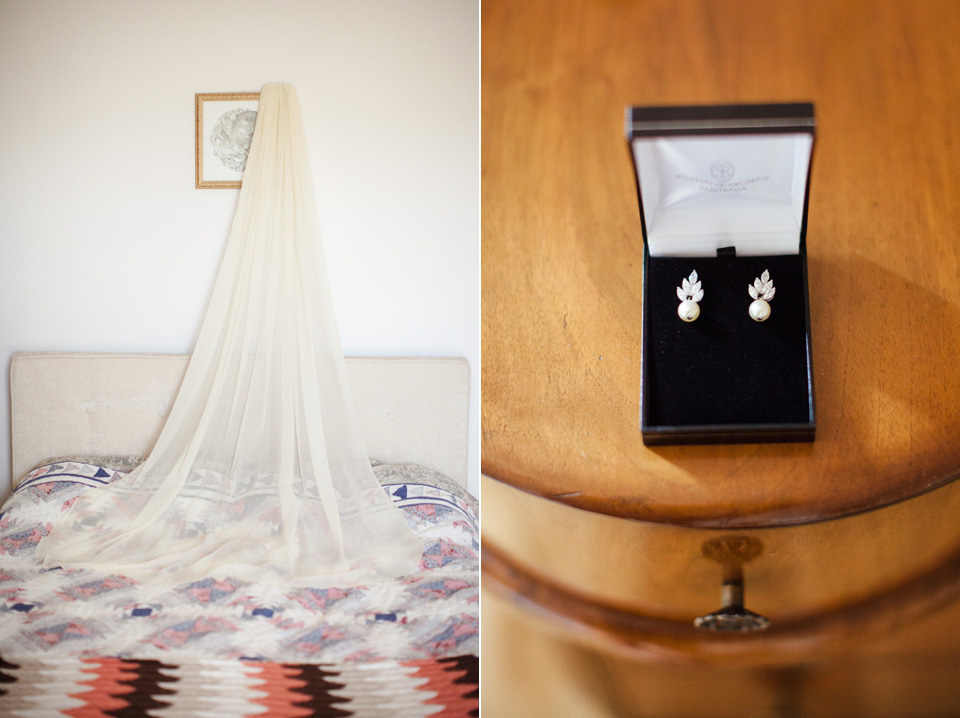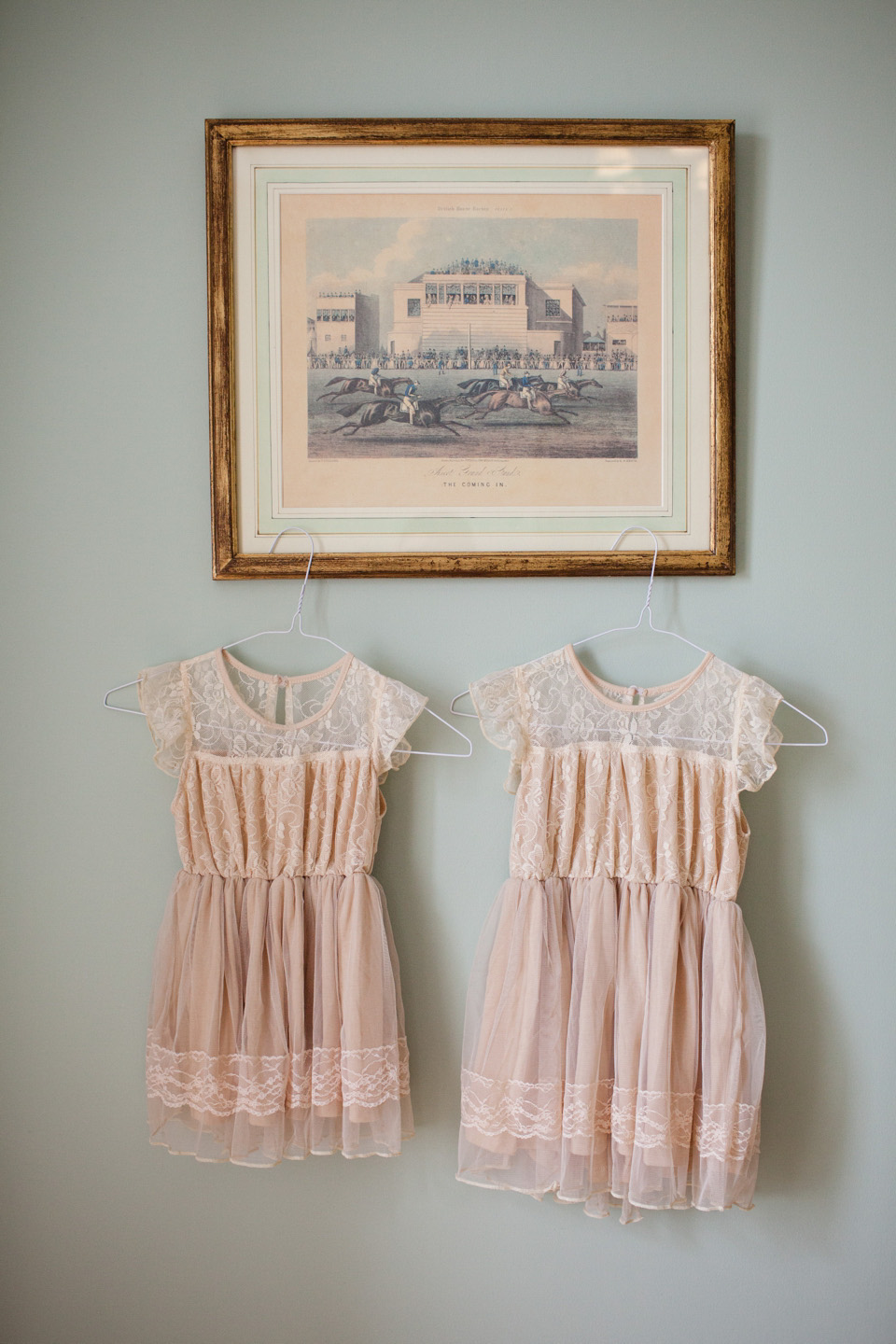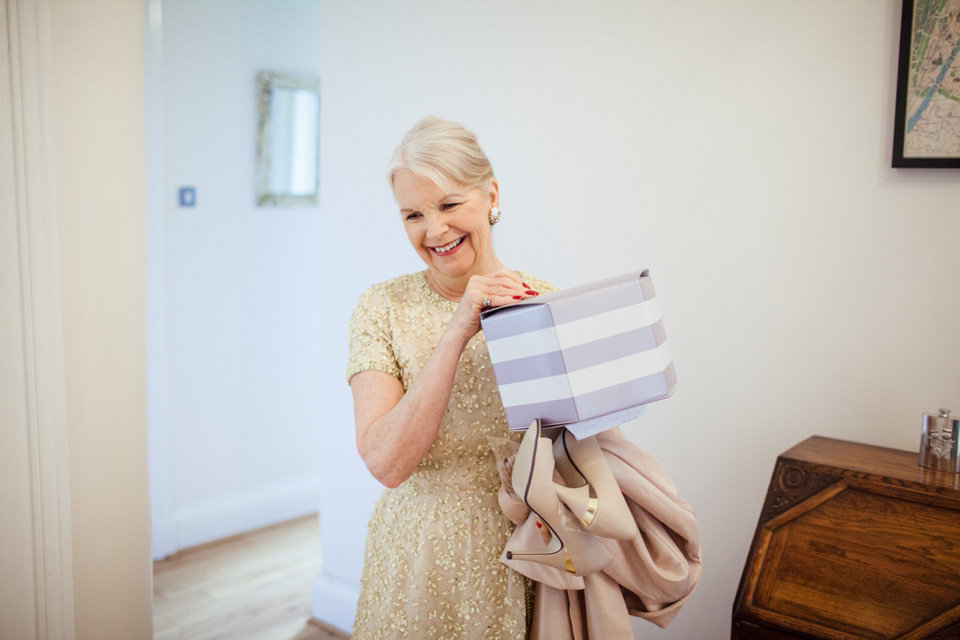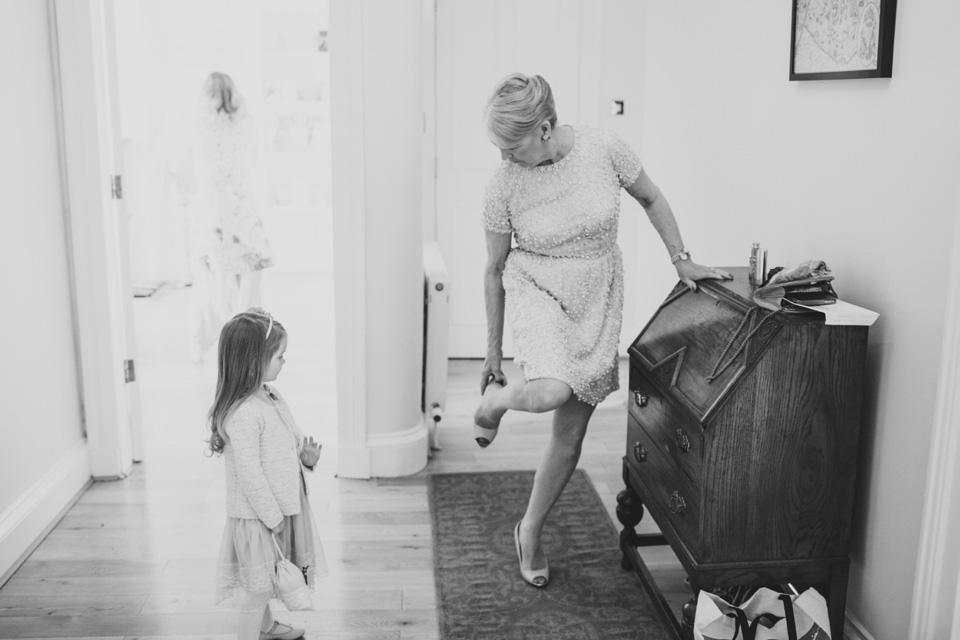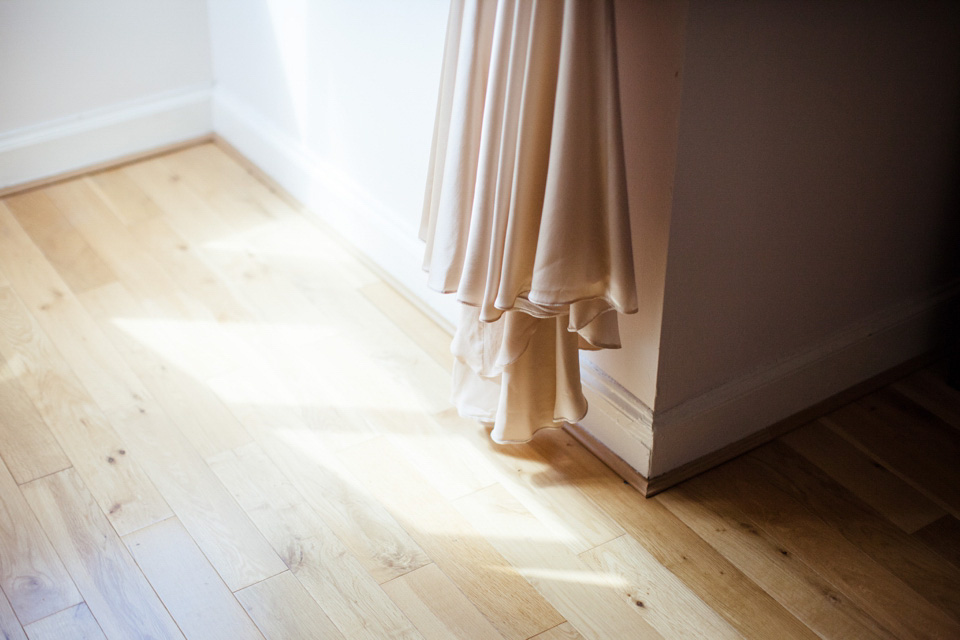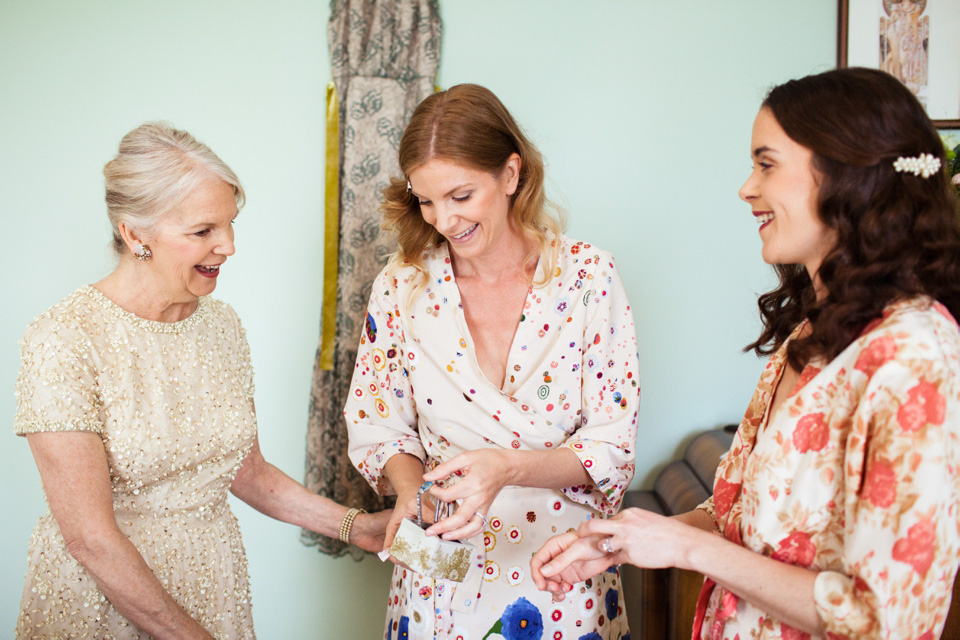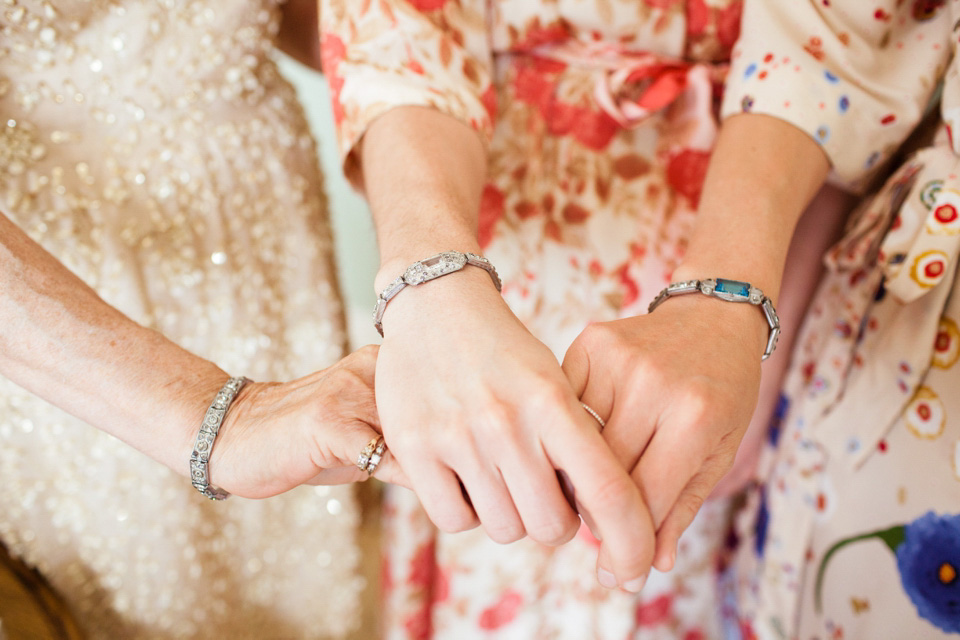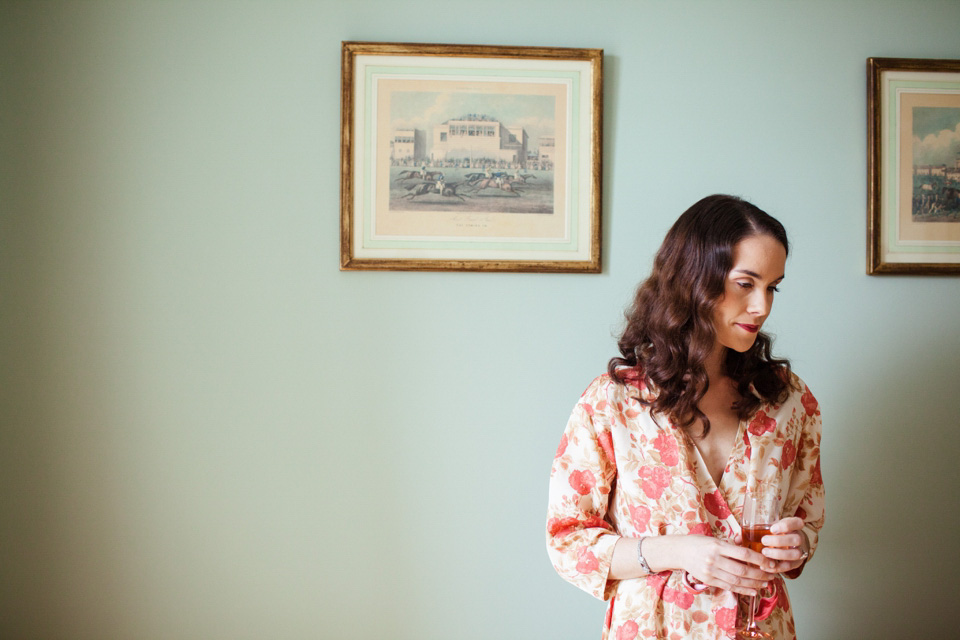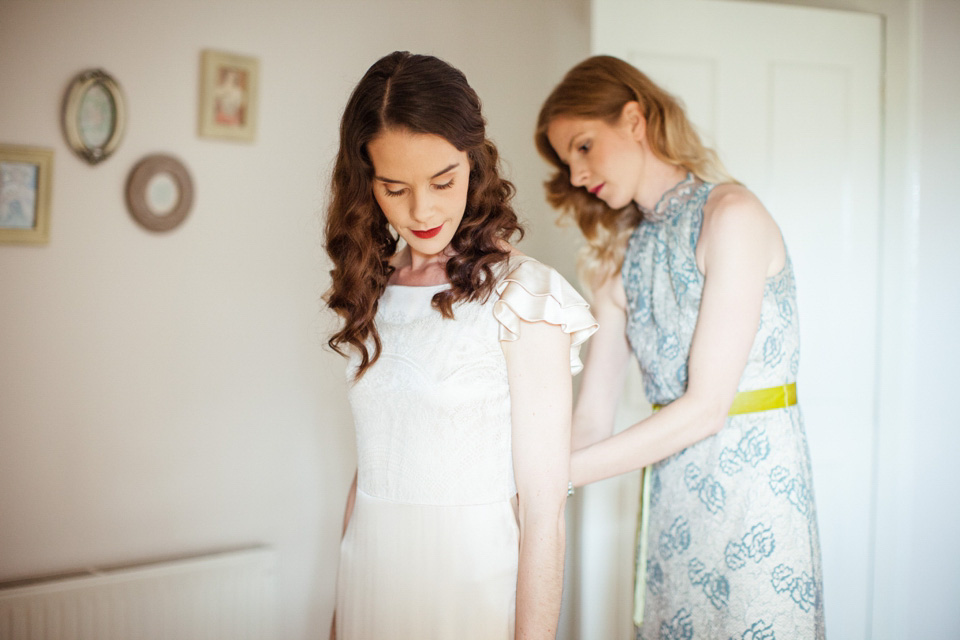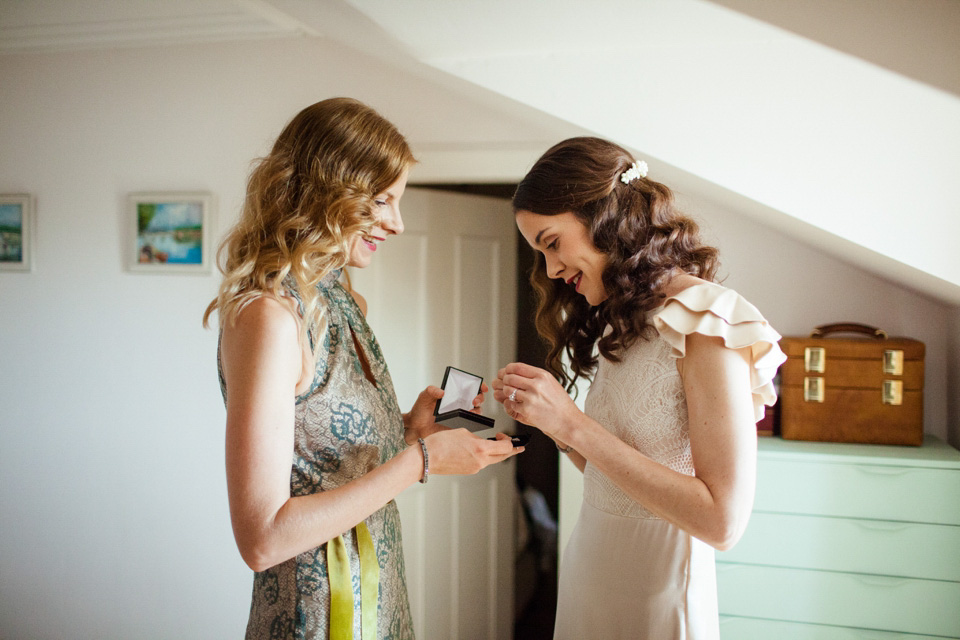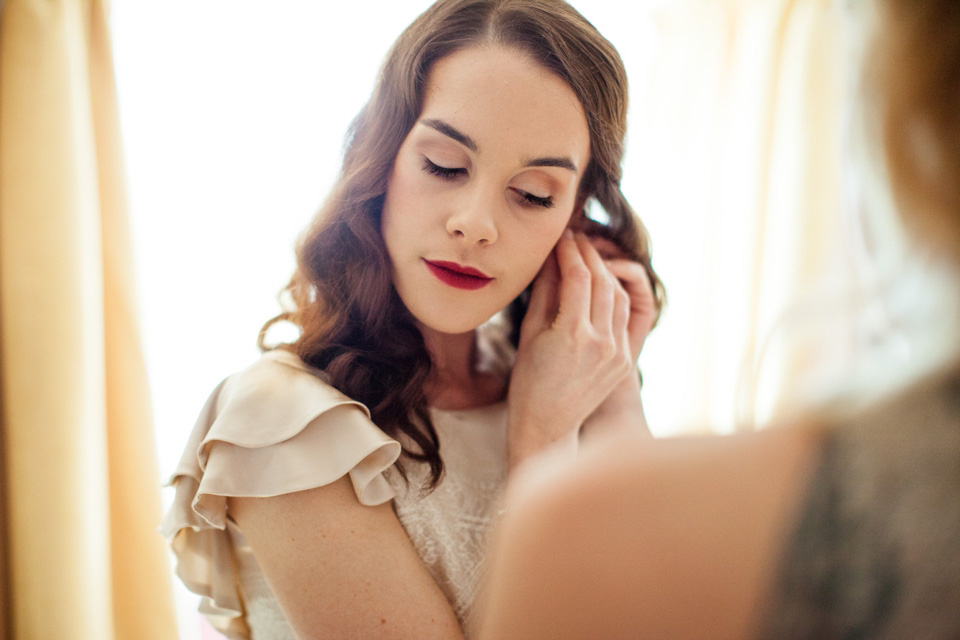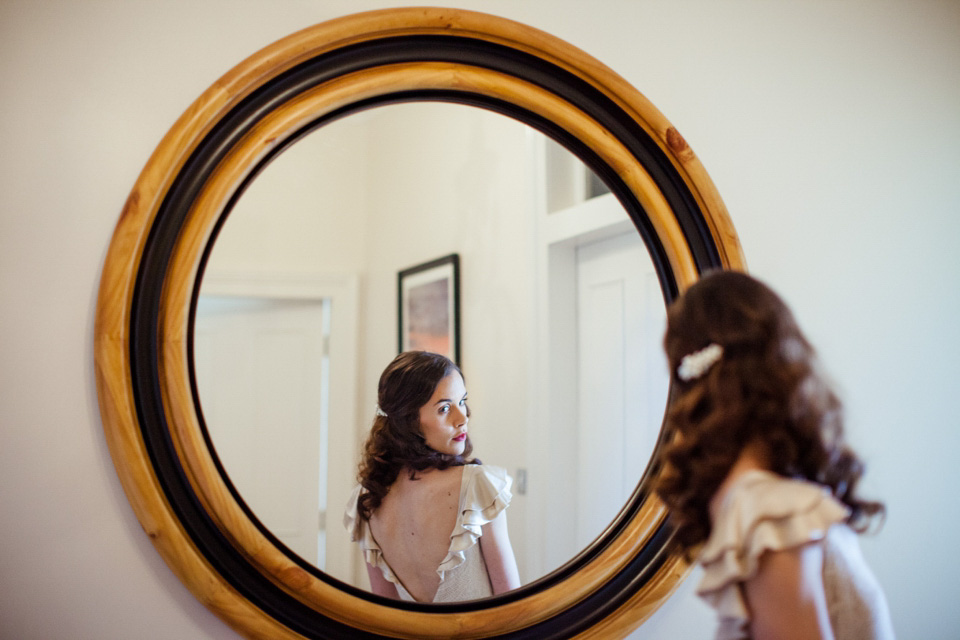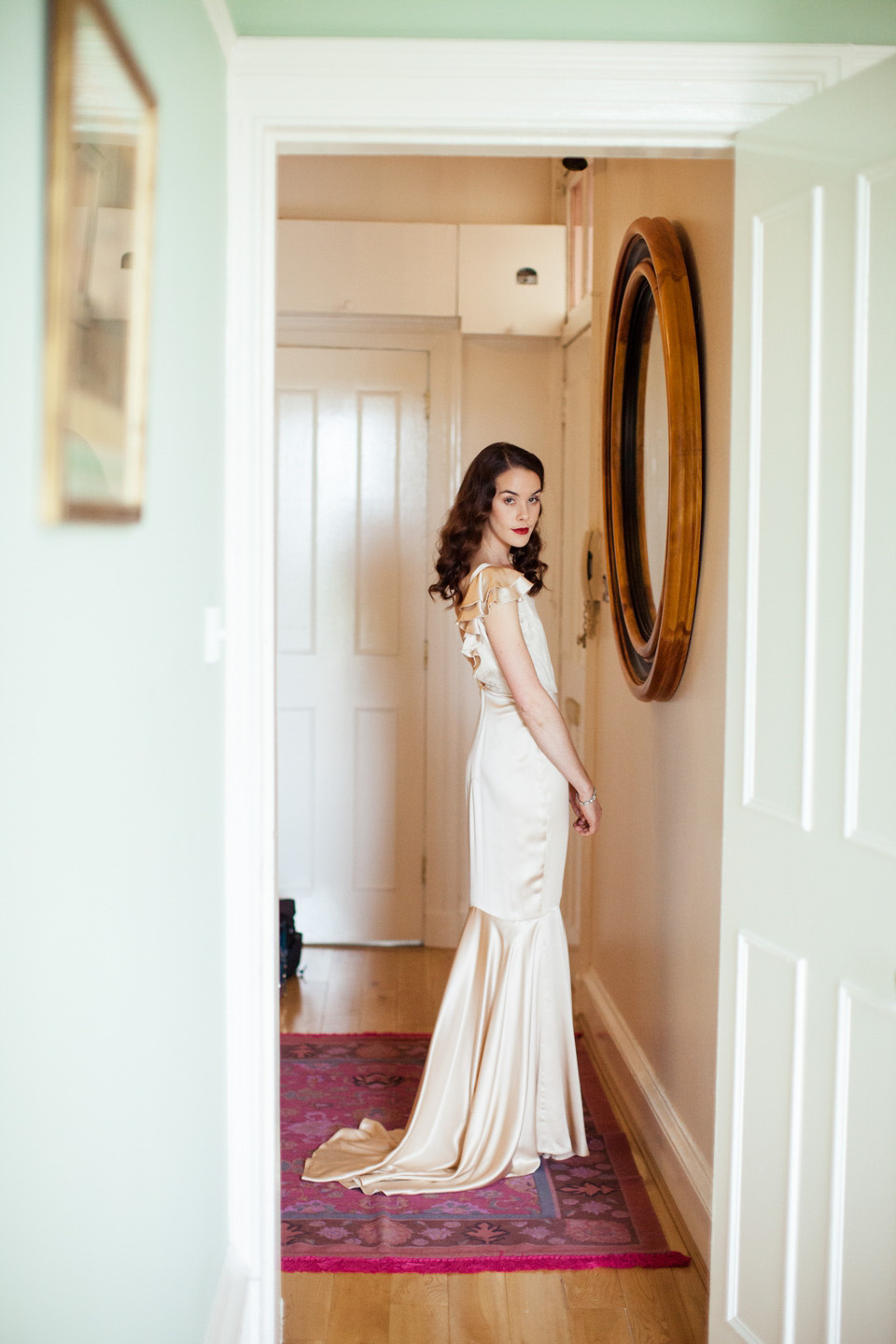 Kelsey's bridesmaid wore a stunning dress from BHLDN, with vintage shoes and accessories and the two little flower girls wore pretty peach lace purchased on Etsy. Alan's Reiss suit and shoes made him look every inch the perfect groom. Reiss tailoring is slimline and extremely sharp, which always looks great when given a little vintage twist as Alan did with his silk flower boutonnière, antique pocket watch and heirloom chuff links. The subtle burnt orange polkadot tie (also from Reiss) was the perfect choice to compliment the understated vintage theme.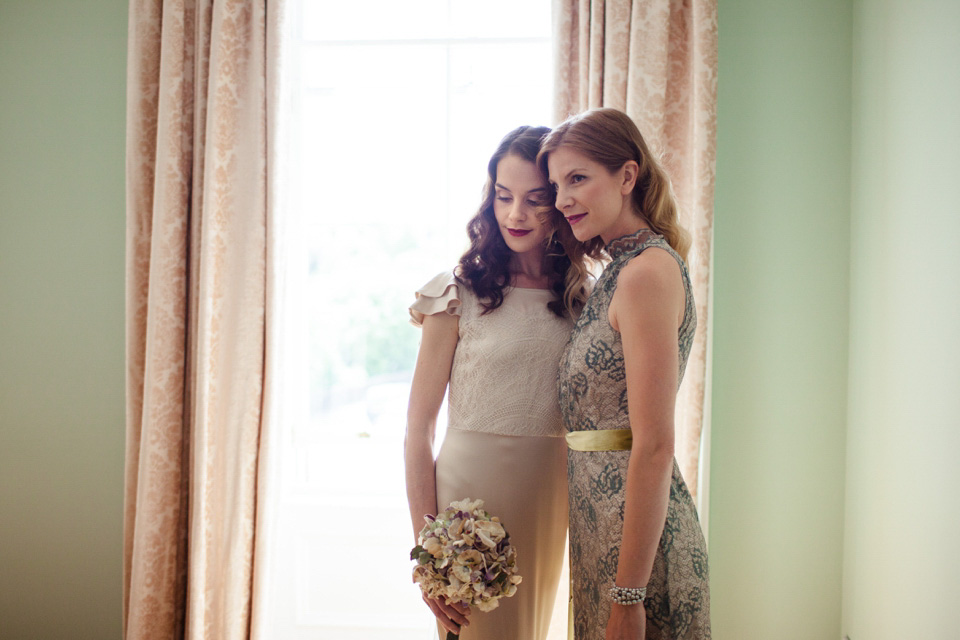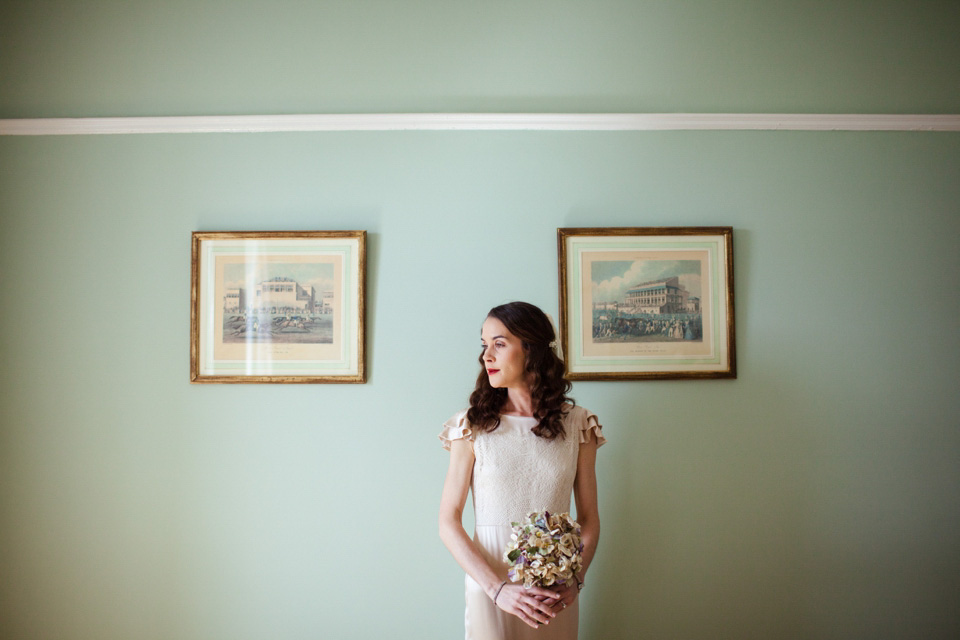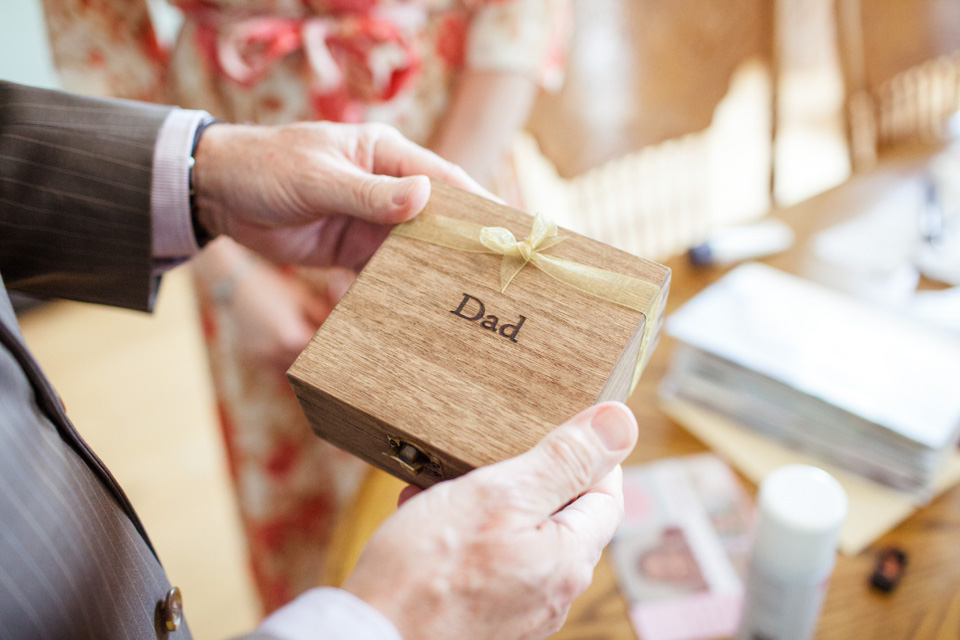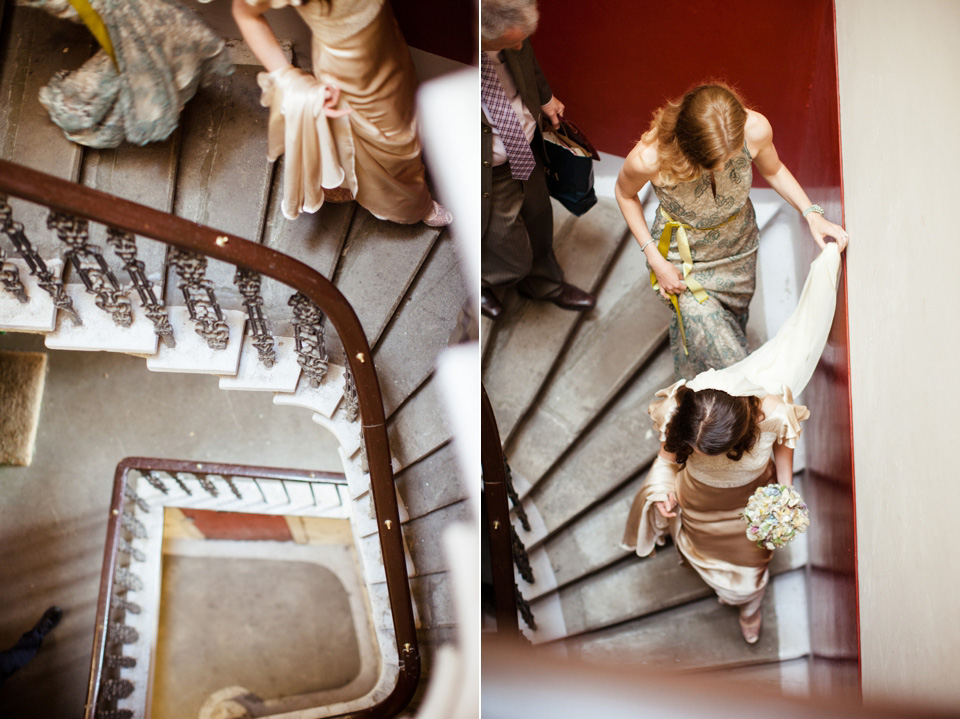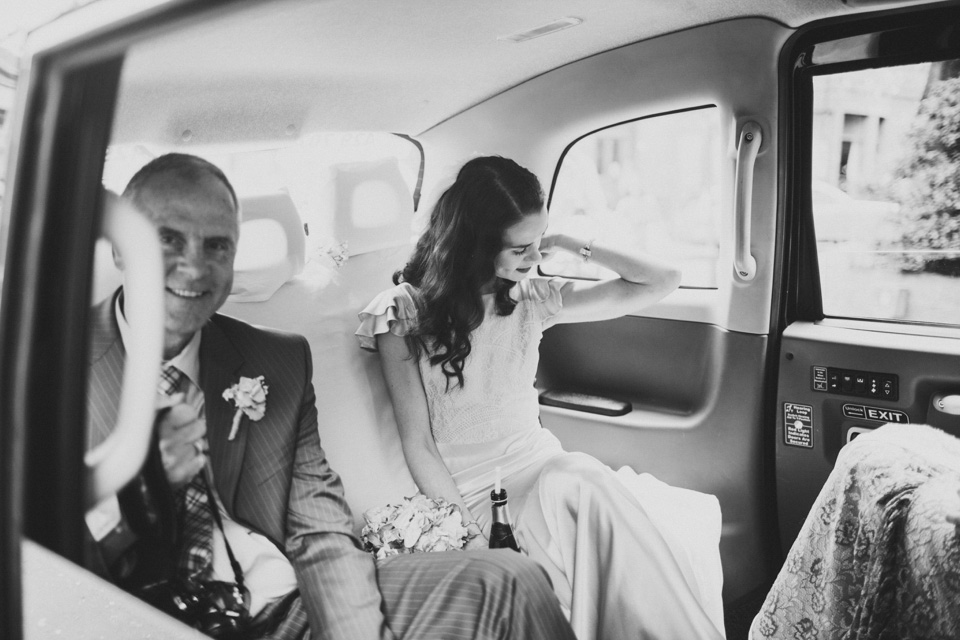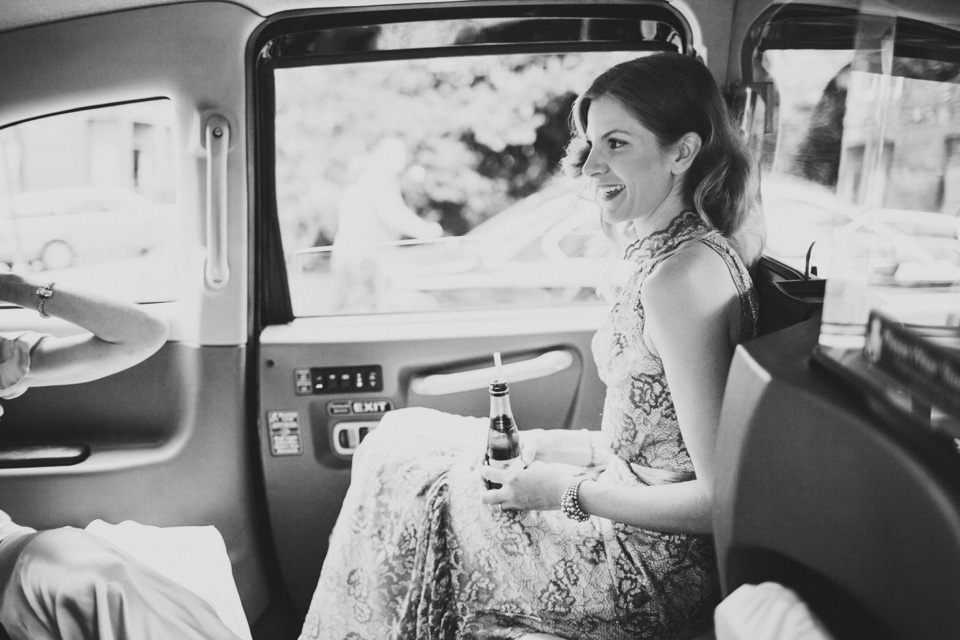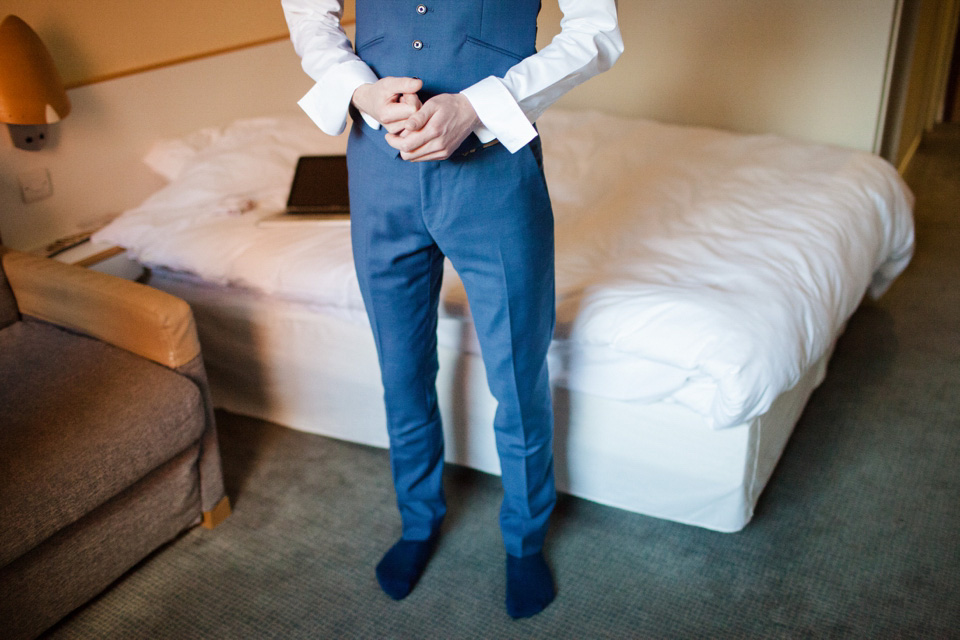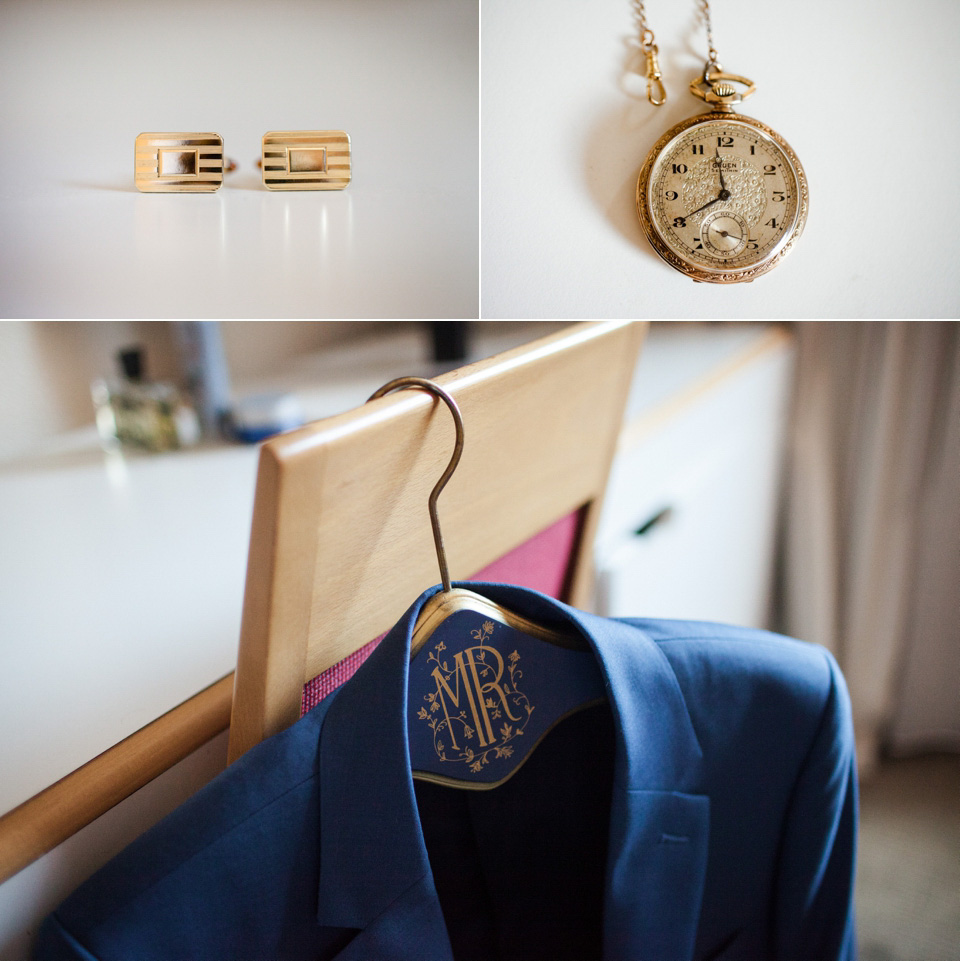 The bride and groom exchanged rings, a chunky gold band for Alan and a delicate, custom made ring for Kelsey.
"I designed my ring because I wanted it to compliment my engagement ring from the 1930's. I had it made in James Brown in Glasgow."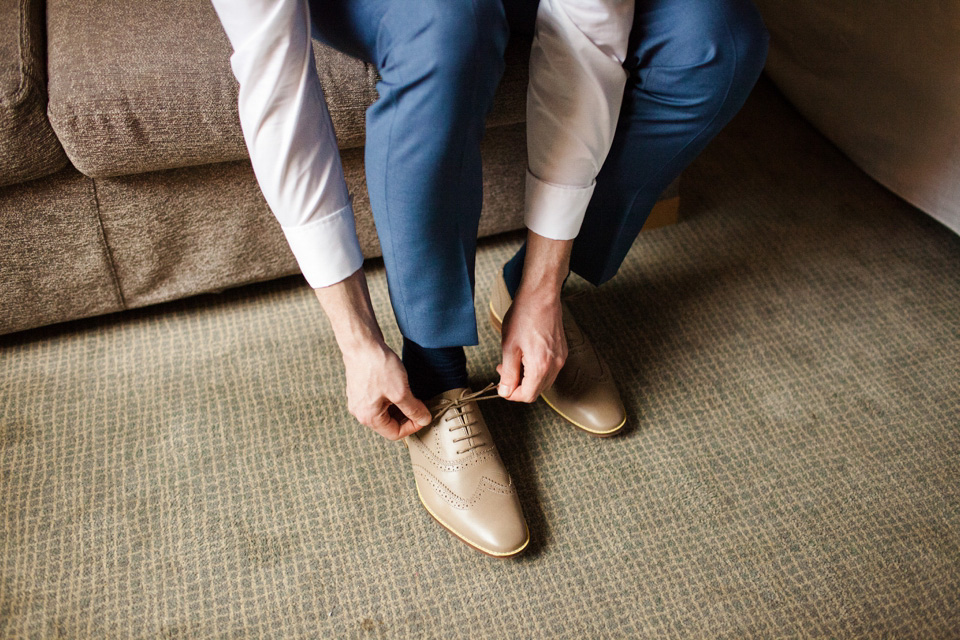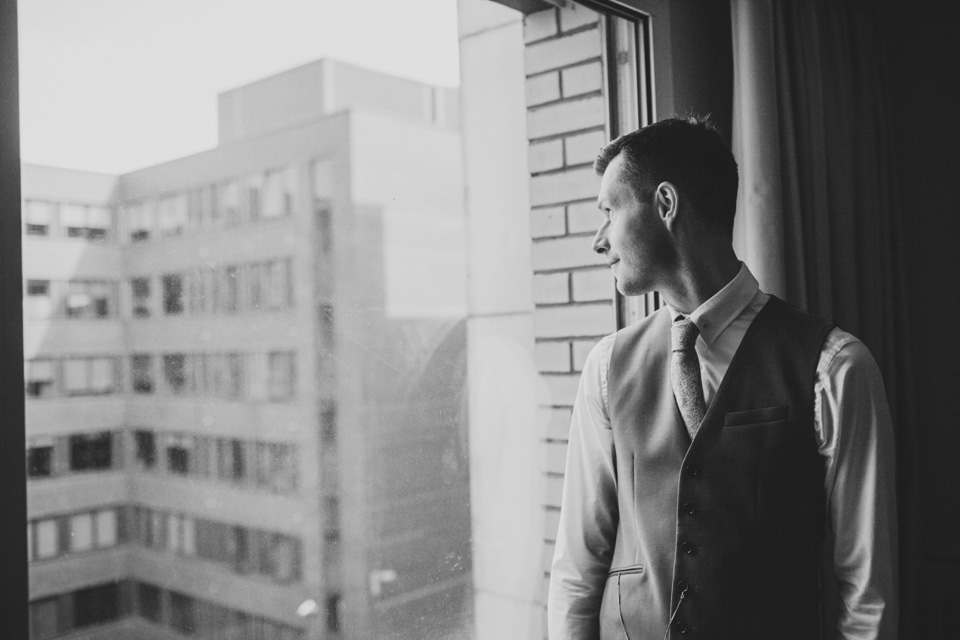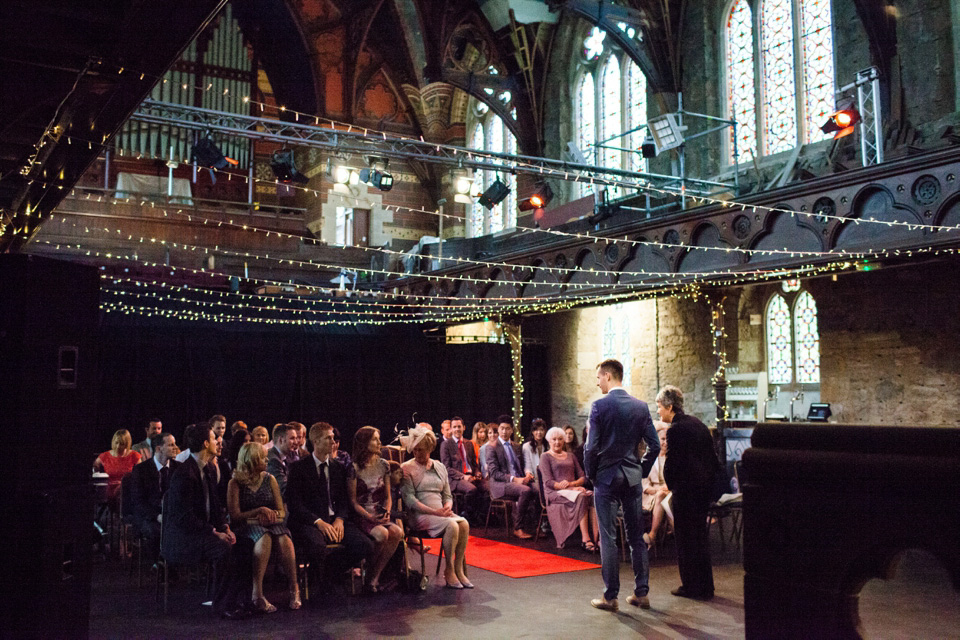 Cottiers Theatre has many original features, including the beautiful blue ceiling painted with gold stars. It just looked gorgeous with all the fairy lights strung across it. Kelsey walked down the aisle with her dad, accompanied by the Cairn Sting Quartet who played Van Morrison's 'Moondance'.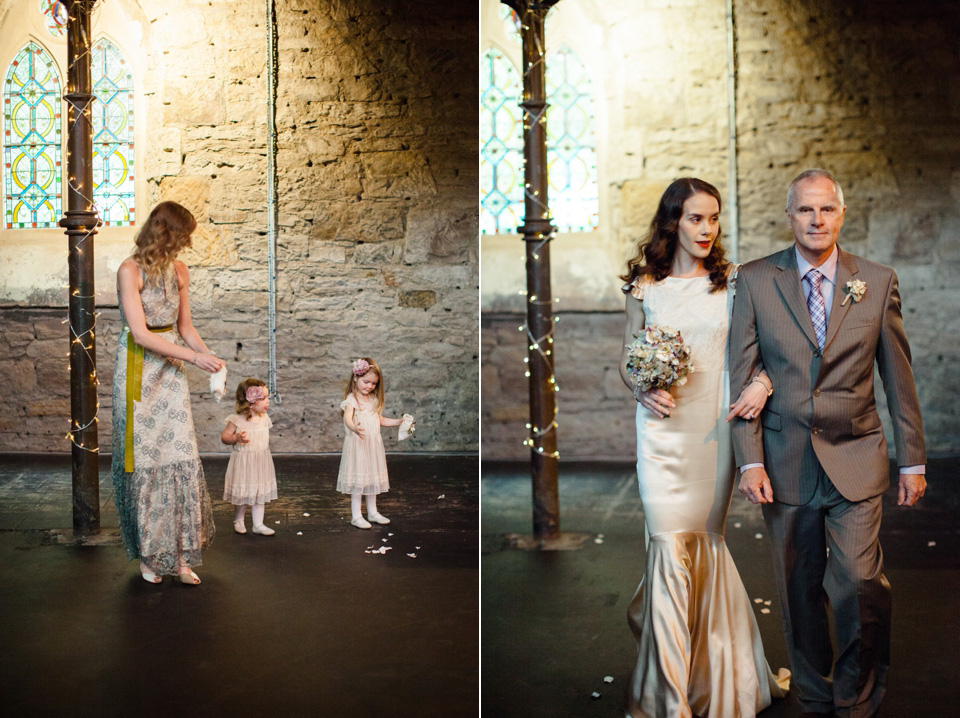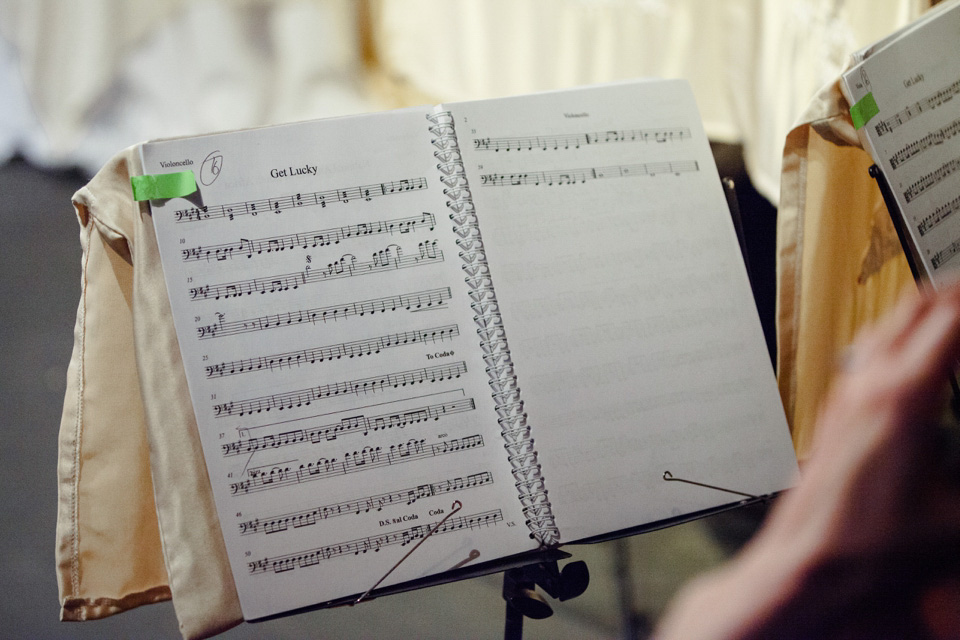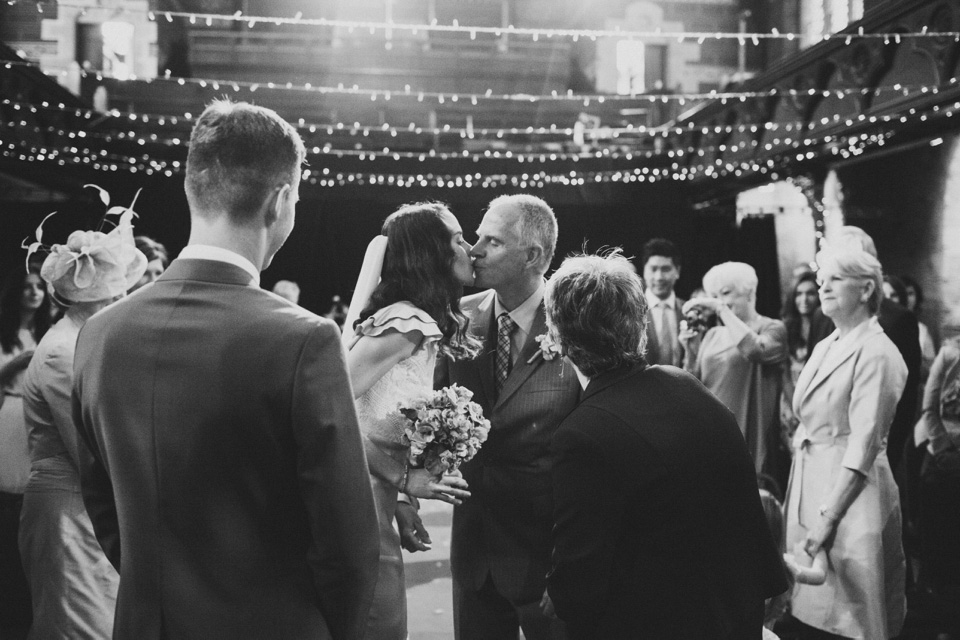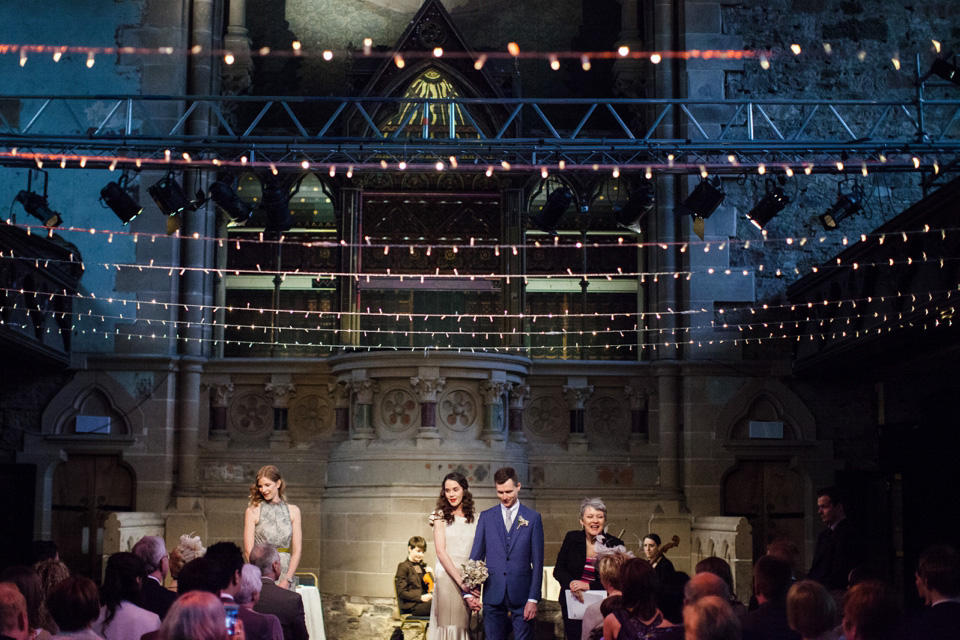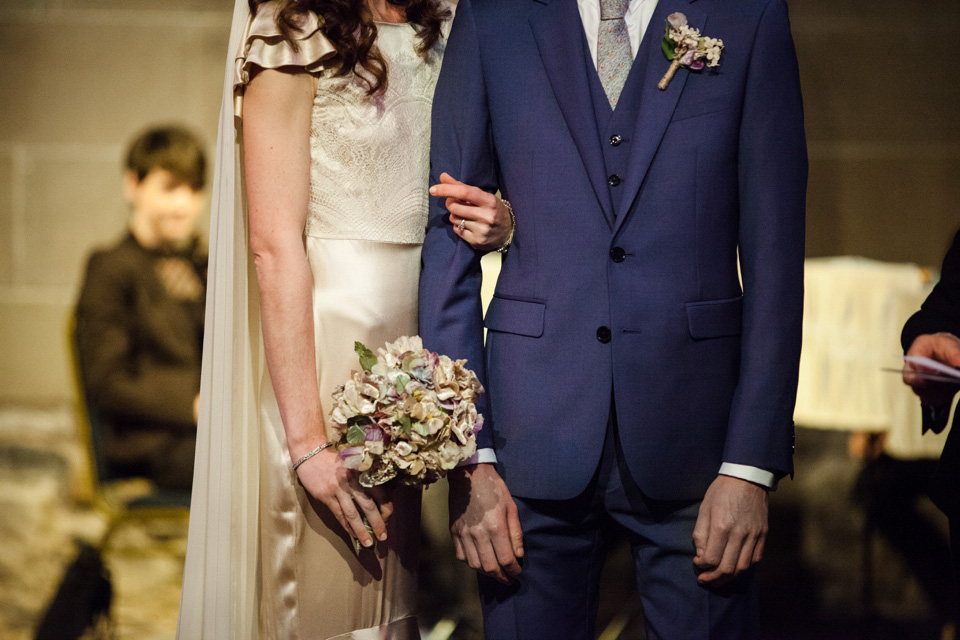 The couple had a humanist ceremony and Kelsey's sister read this sweet words:
'Once upon a time a boy met a girl.
She gave him her hand and he held it tight.
Together they set off down the unknown path in front of them.
Sometimes they walked slowly; sometimes at a quicker pace; sometimes they ran so fast it felt kind of like flying.
Whenever he lost his footing, she steadied him and whenever she tripped, he helped her back up. Whenever she grew weary he'd carry her.
Sometimes they didn't know which direction to go, but although they occasionally lost their way, they never lost each other.
They wandered contentedly and lived happily, forever and always side by side.'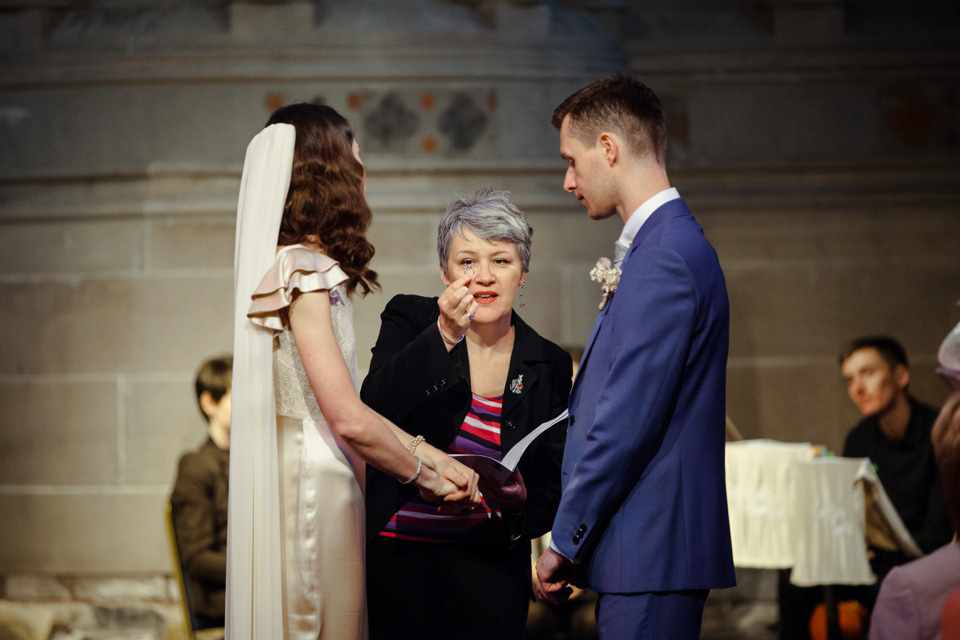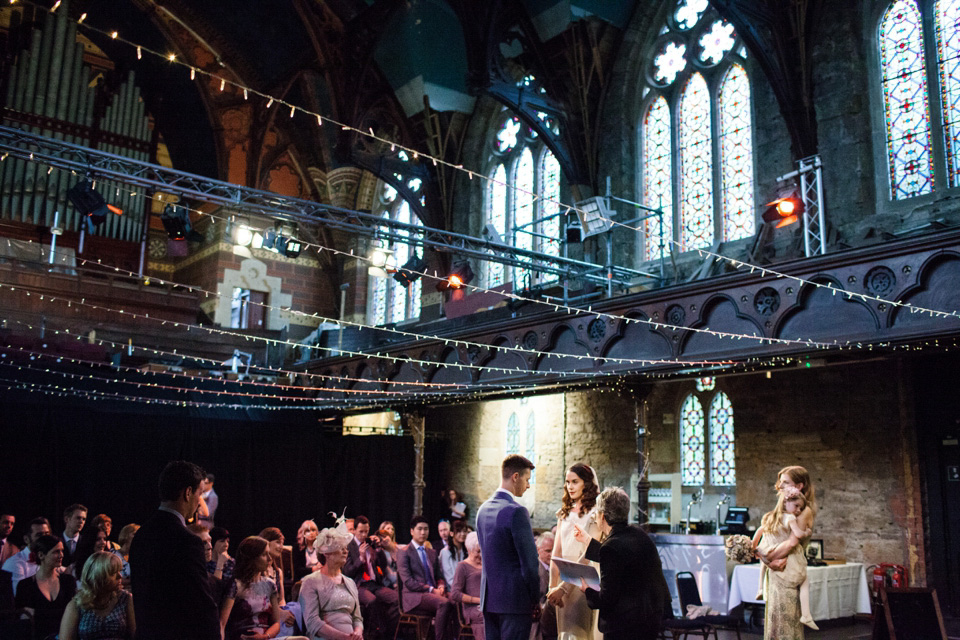 These simple touches were all that Kelsey and Alan needed to add to bring the look of the day together. The venue that they chose is beautiful all by itself, a great thing to consider when searching for a venue. I love all the the touches of gold in the dressing of these surroundings. It makes the whole day seem warm and twinkly.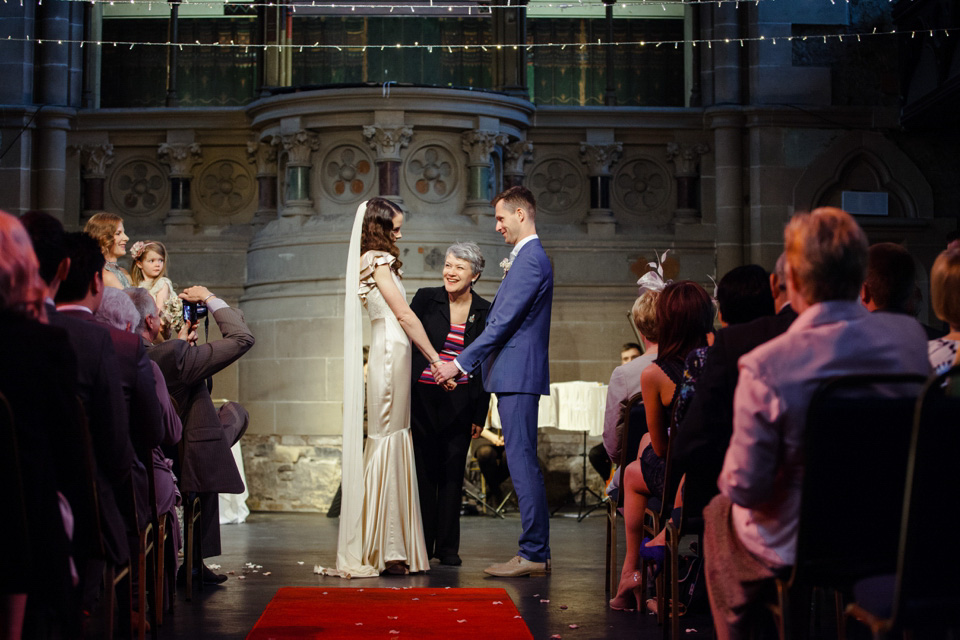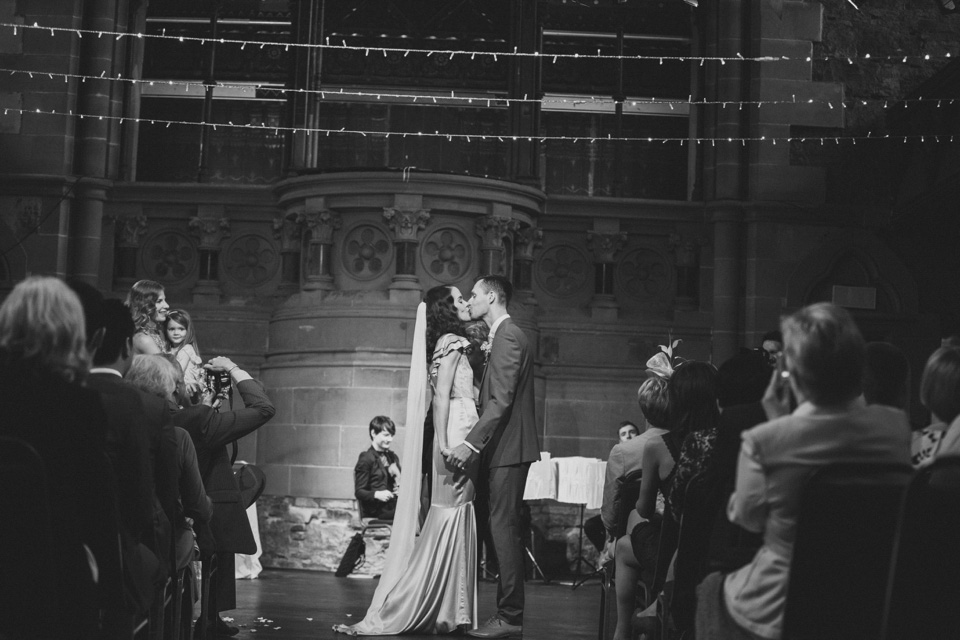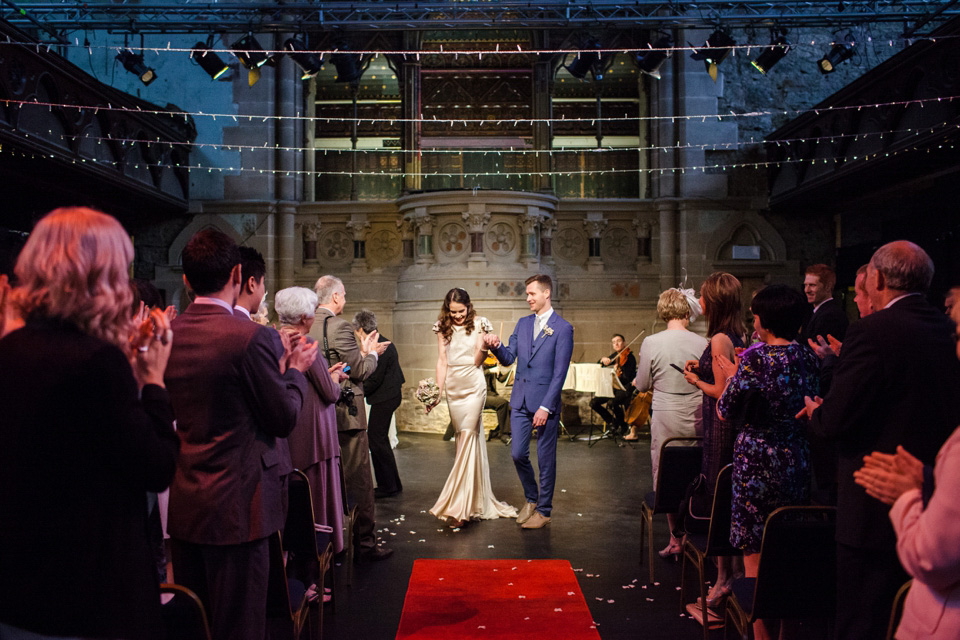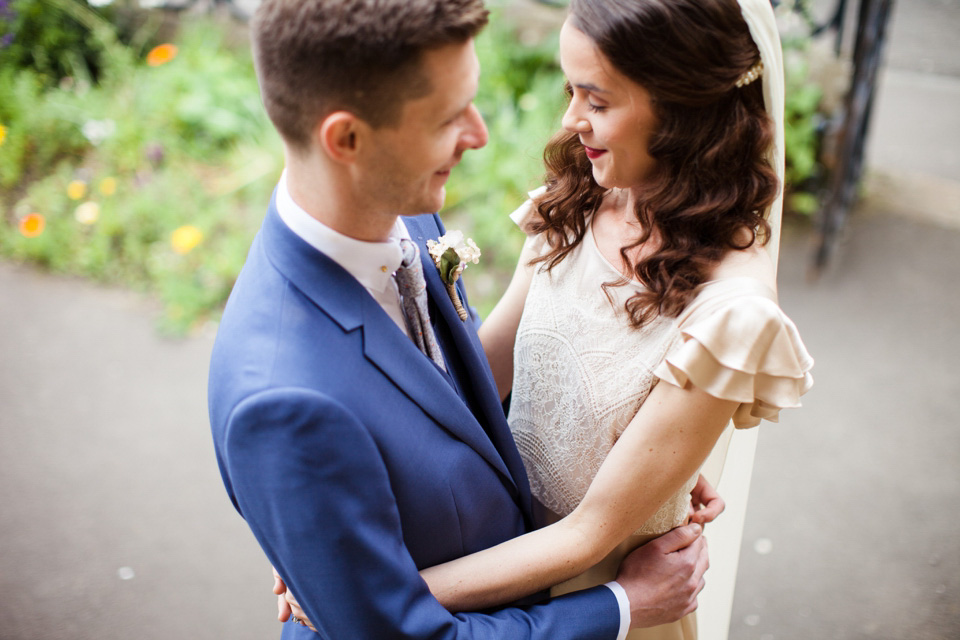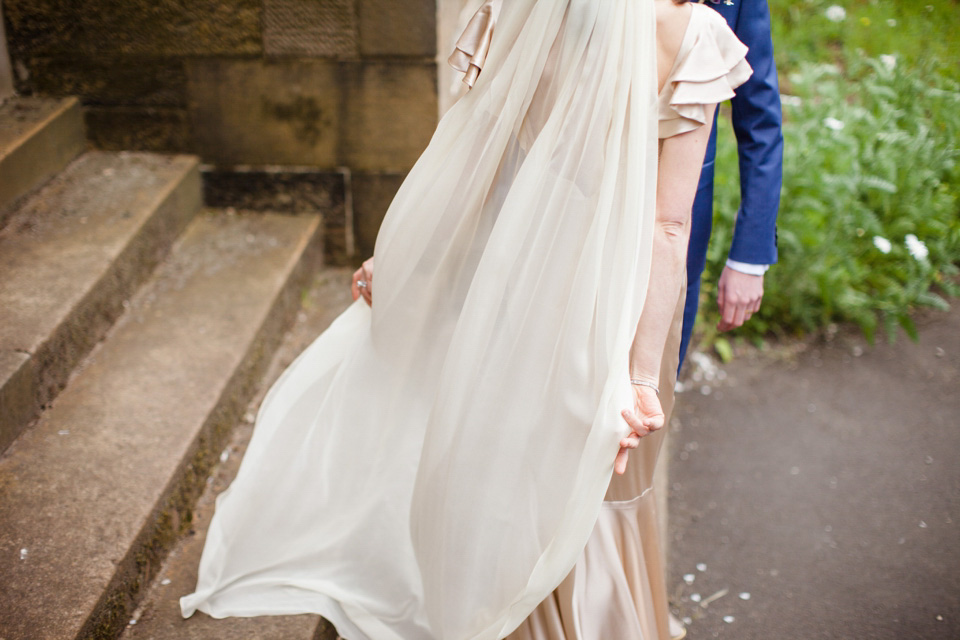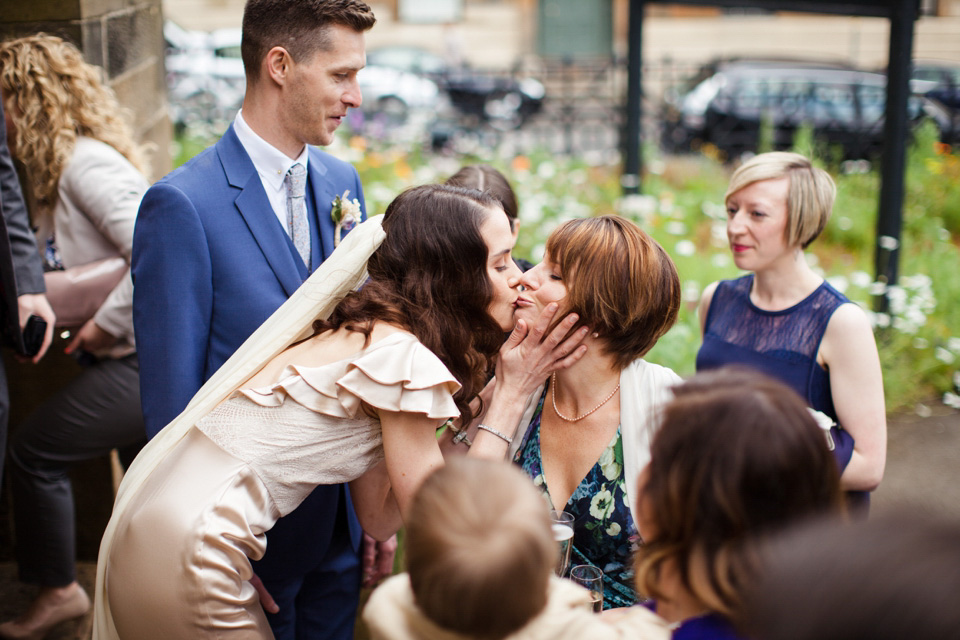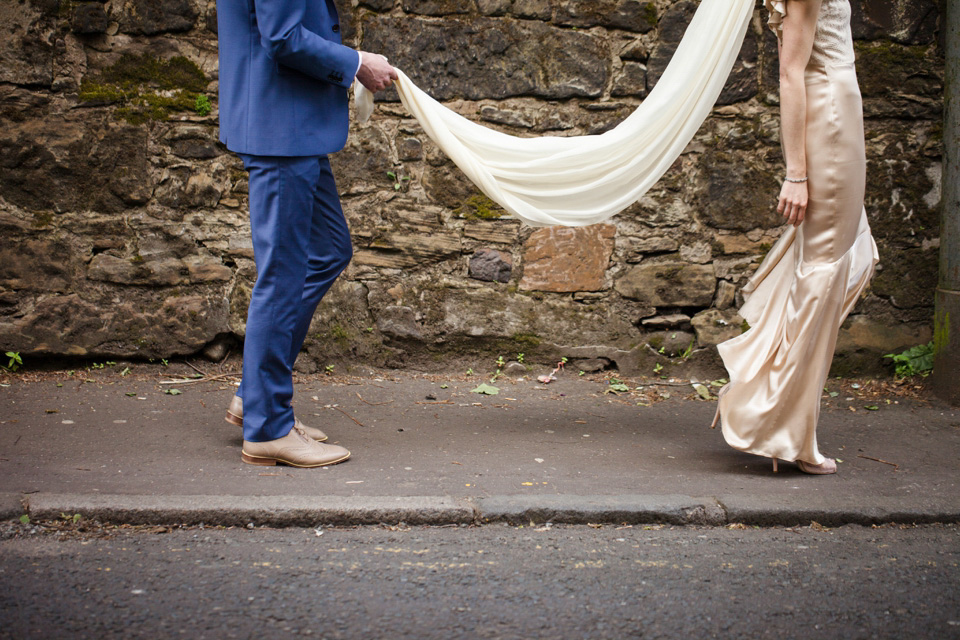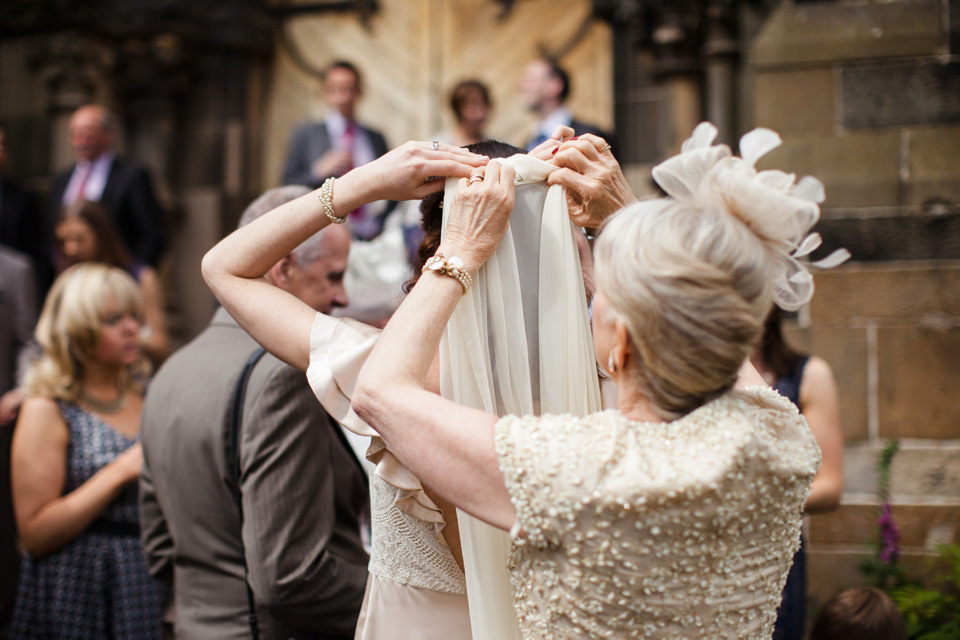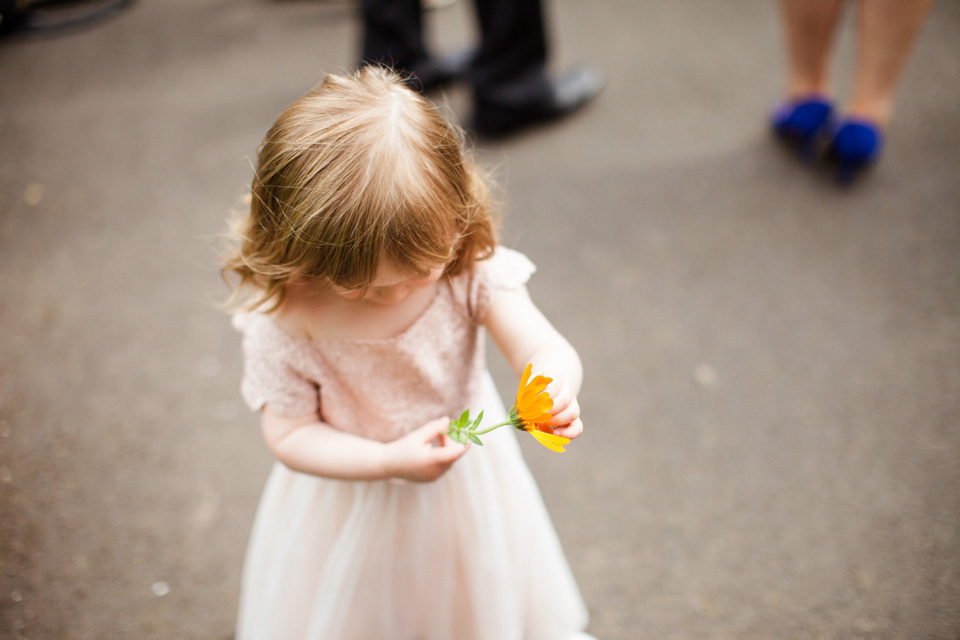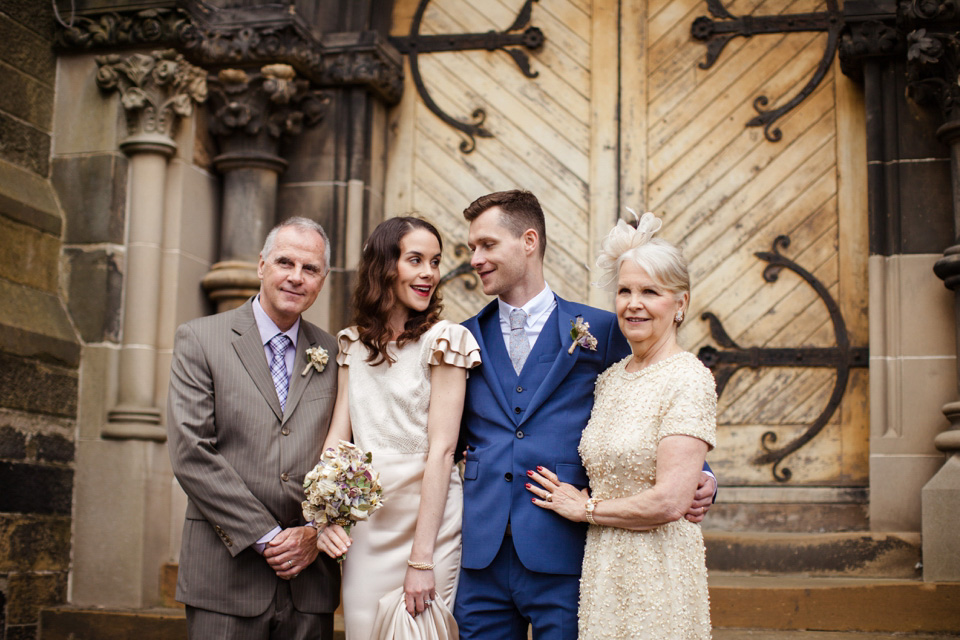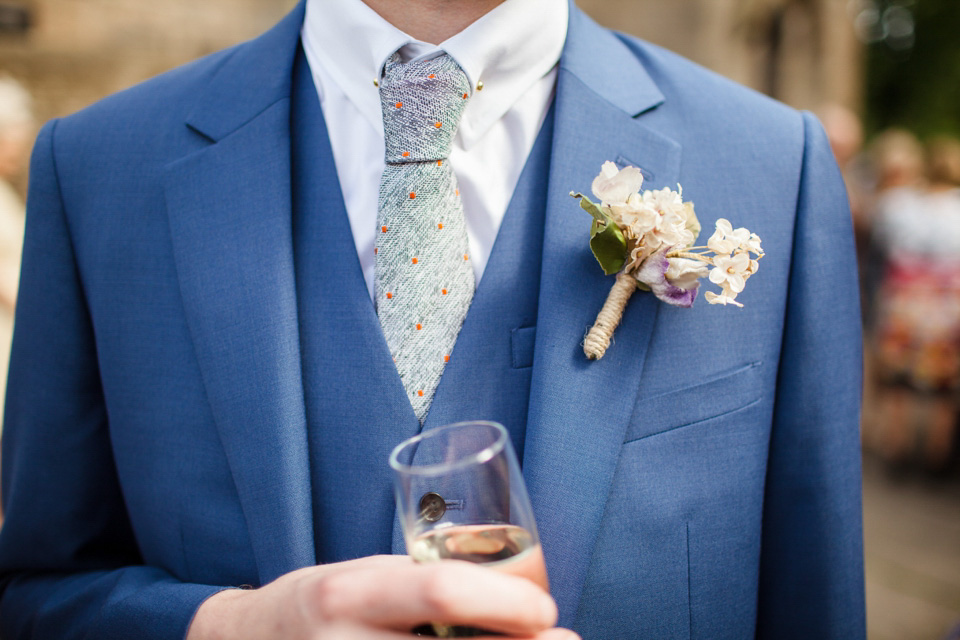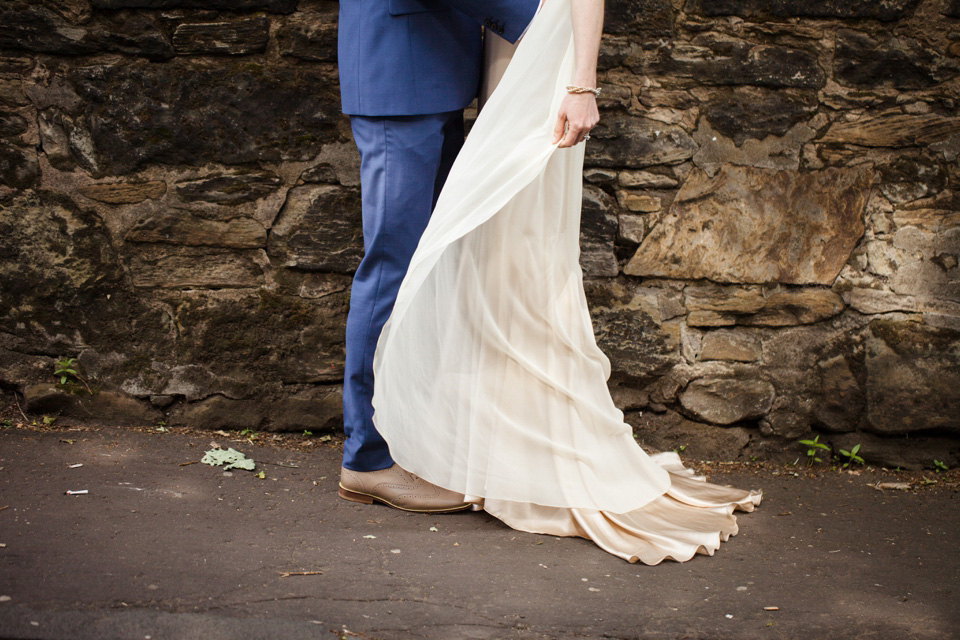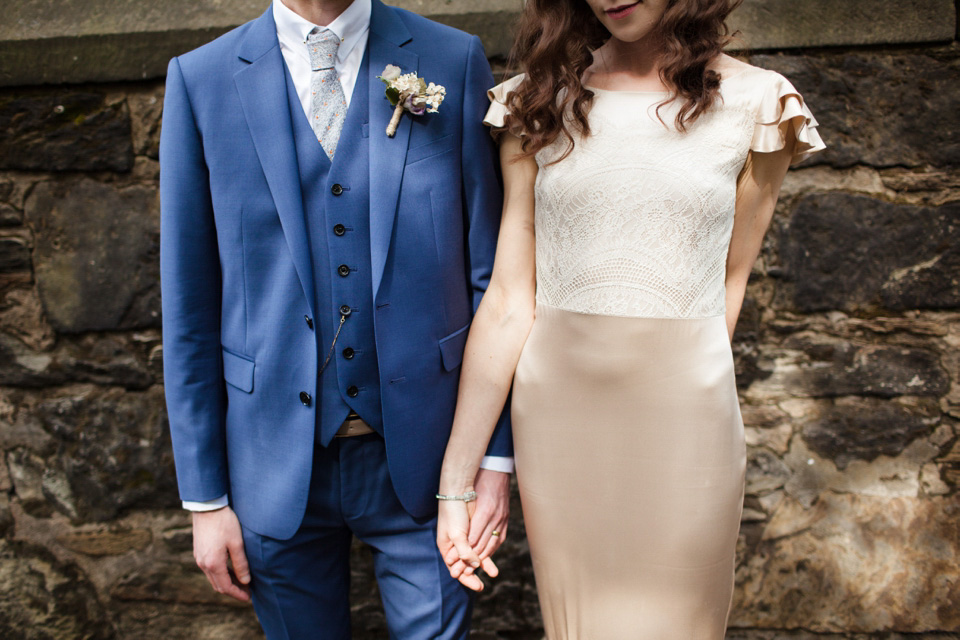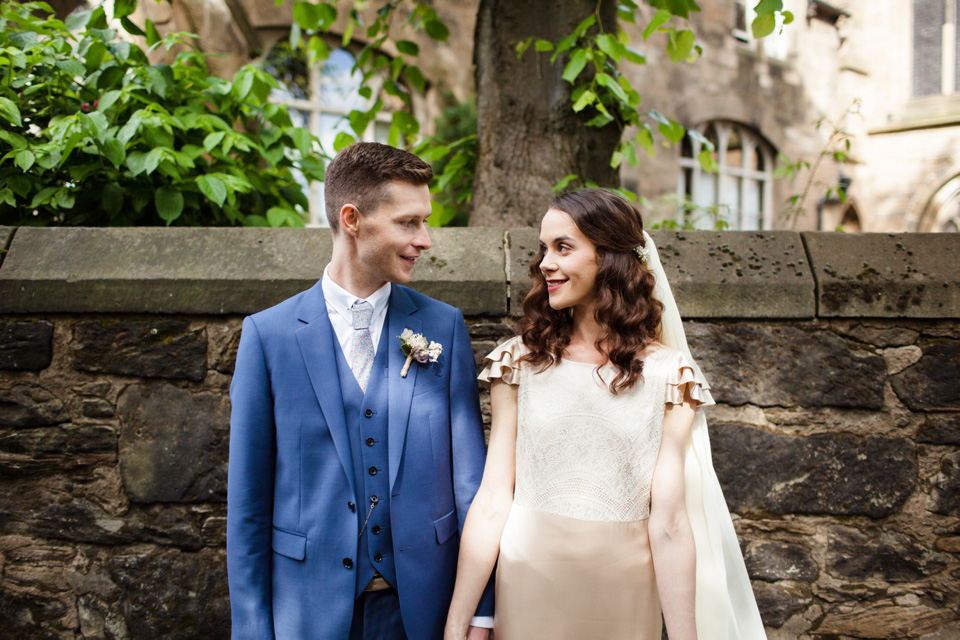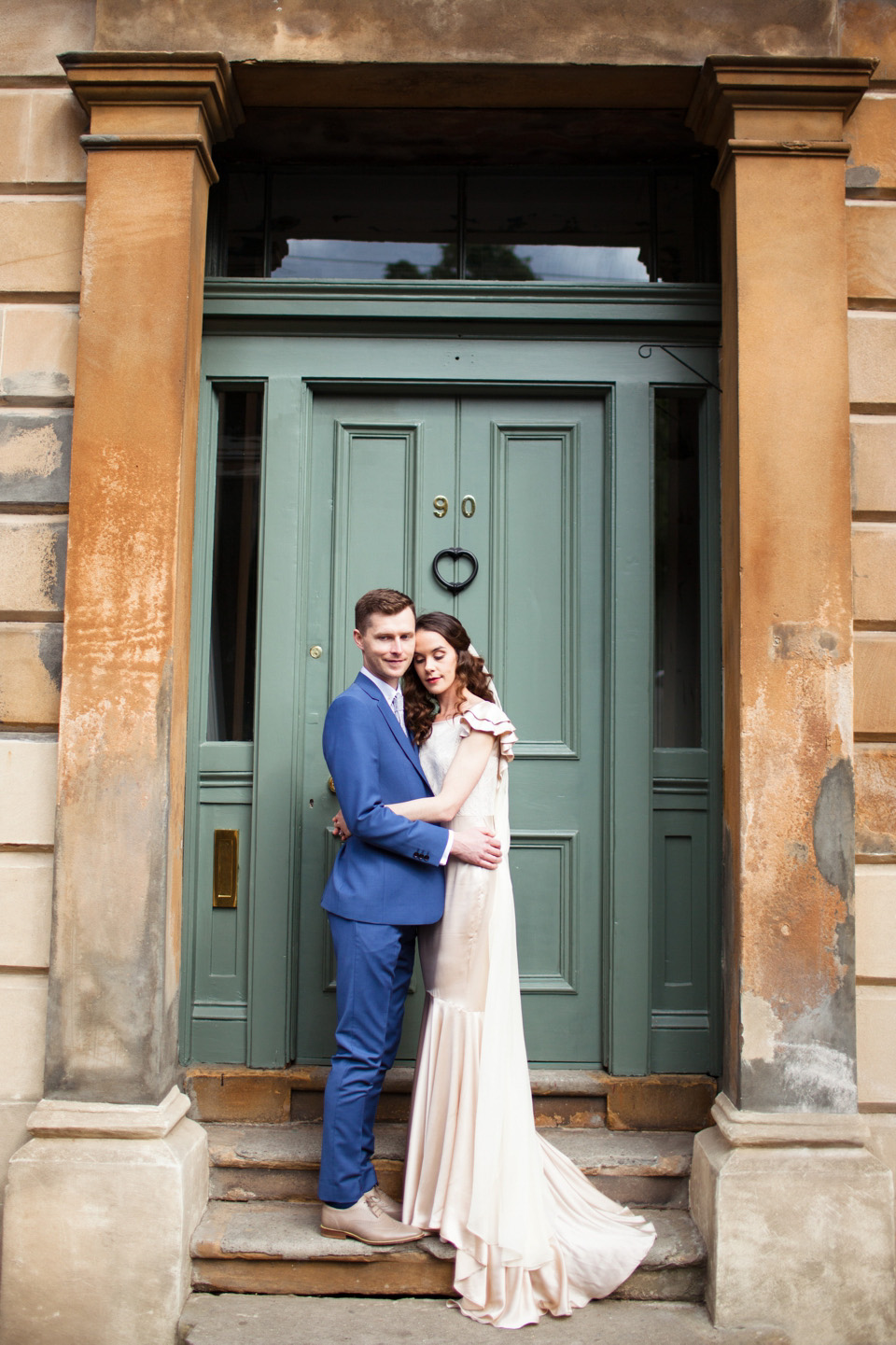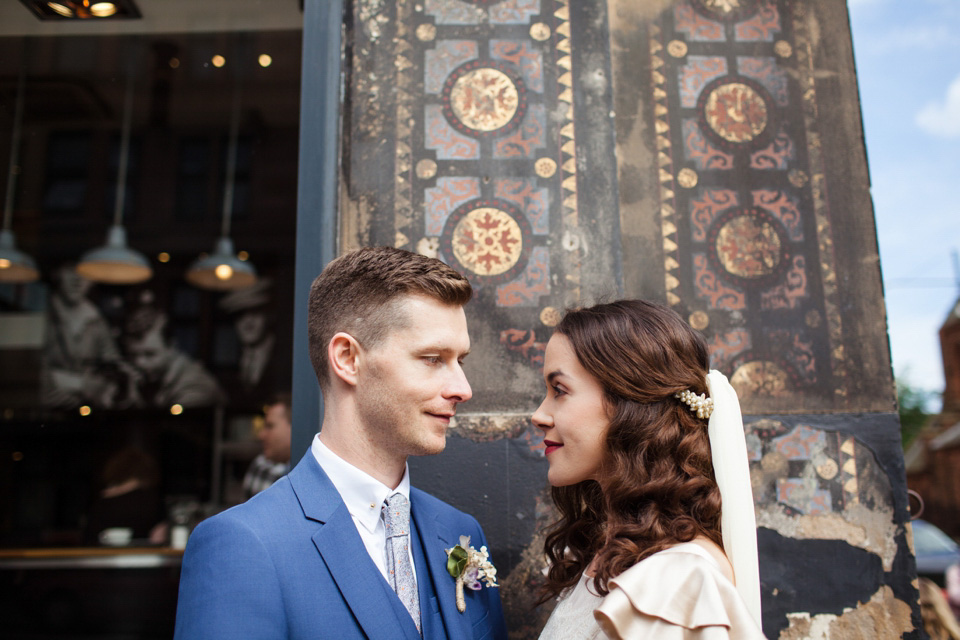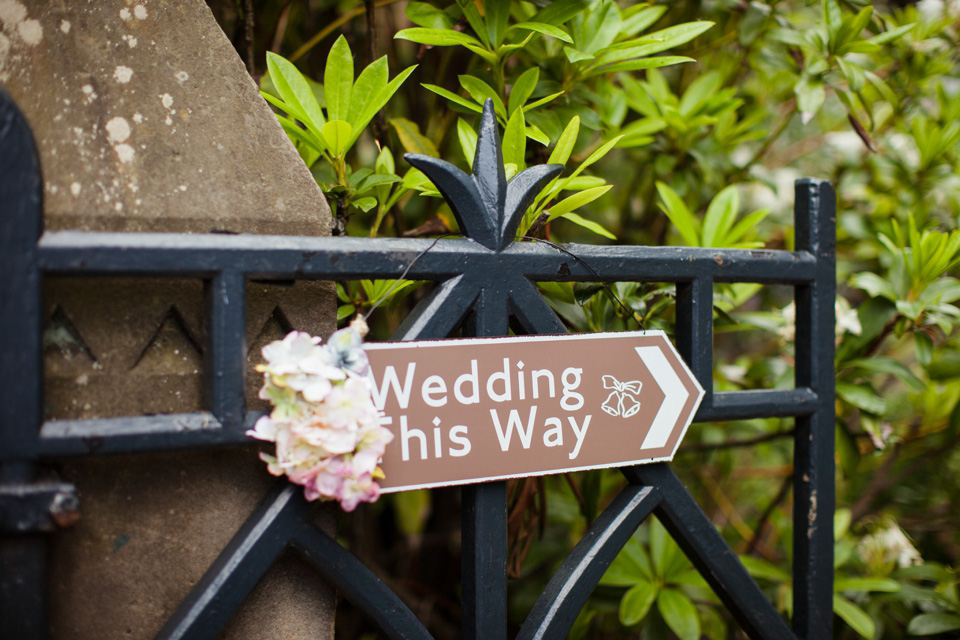 "We hired an old black typewriter to use for our guest book and I made all of the other decorations. I decoupaged  tins with vintage lace and vintage brooches held the silk flowers on the tables. Our banner was made from natural paper which we monogramed with our names and strung on vintage lace and ribbon. Old Italian trays displayed the luggage tags for the table plan, which I hung with little vintage keys to give as wedding favours."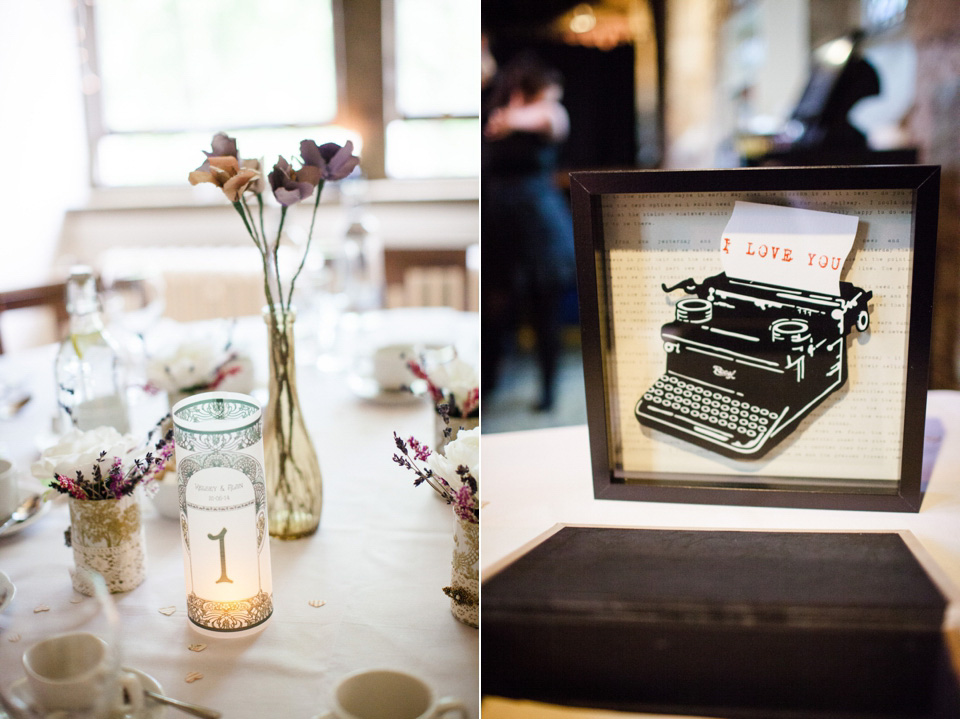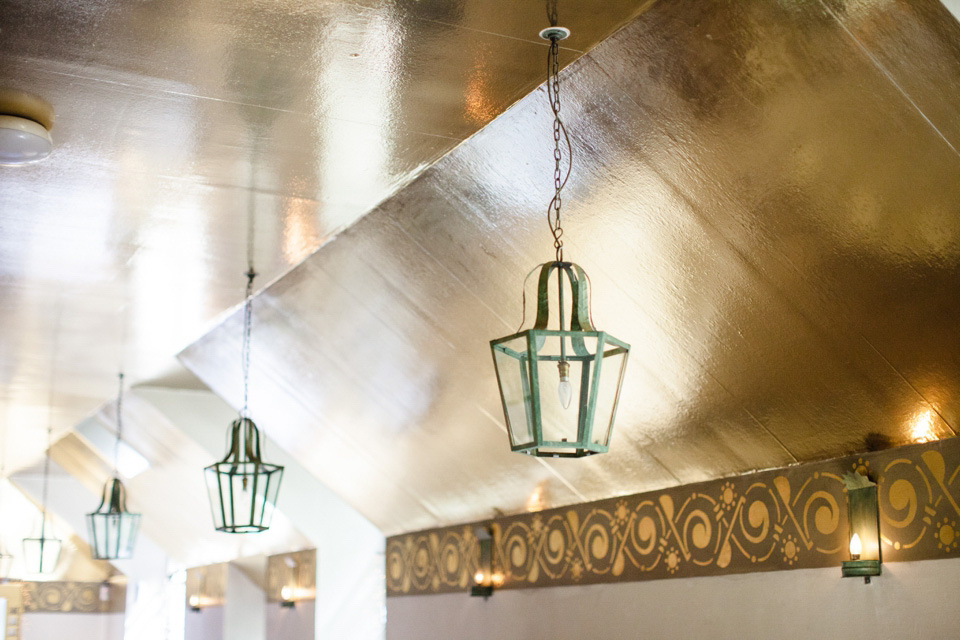 "Our cake was from Waitrose. We wanted a simple and elegant cake that tasted good and didn't cost a fortune. It was a three tier white victoria sponge with raspberry and buttercream. We decorated it with silk hydrangeas."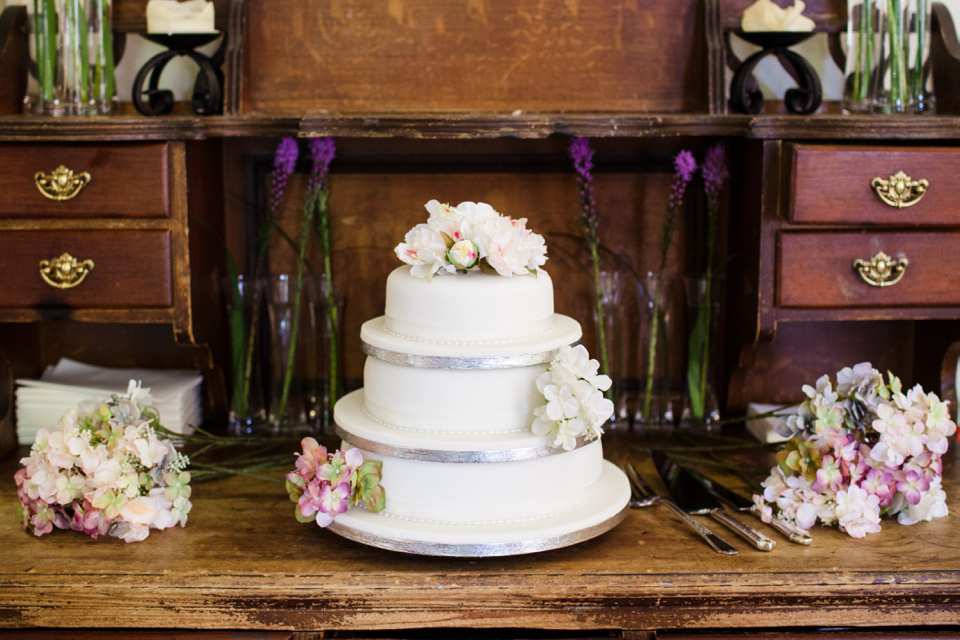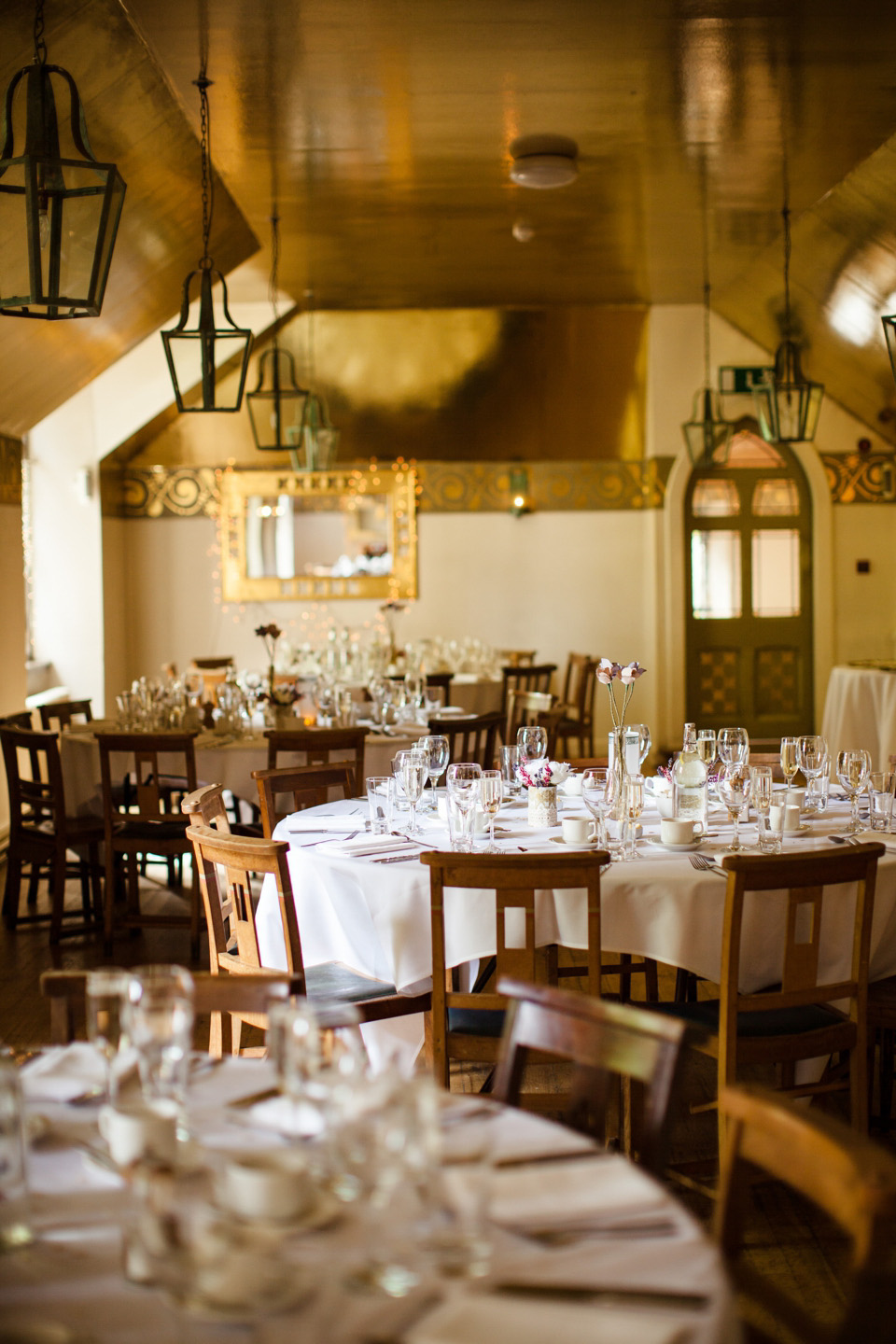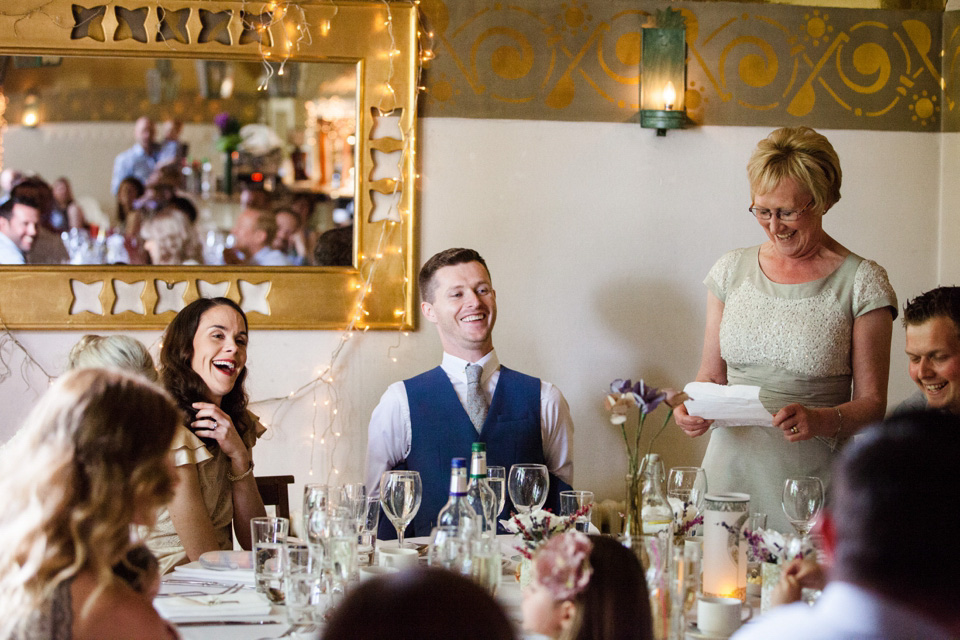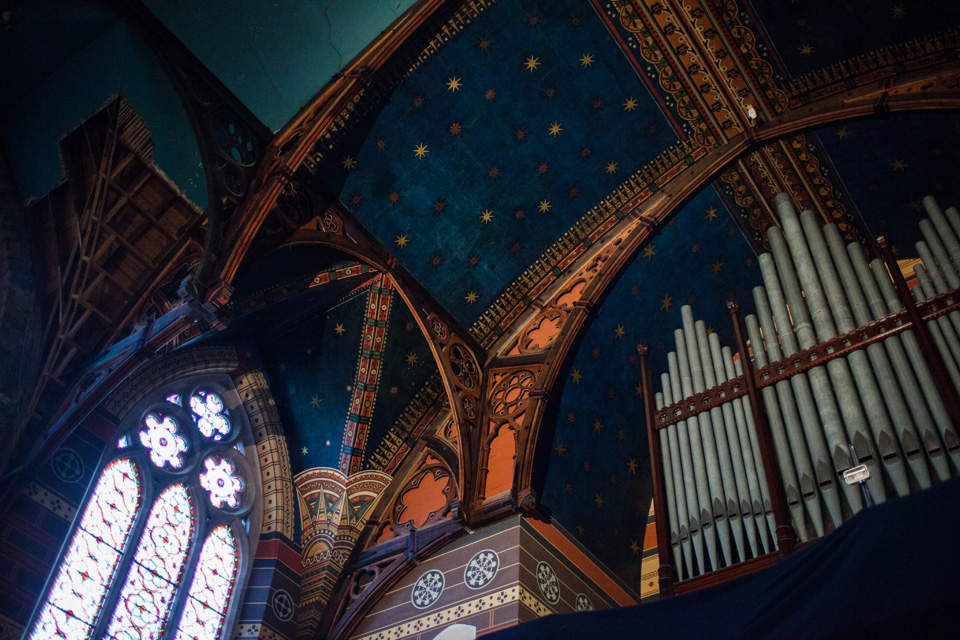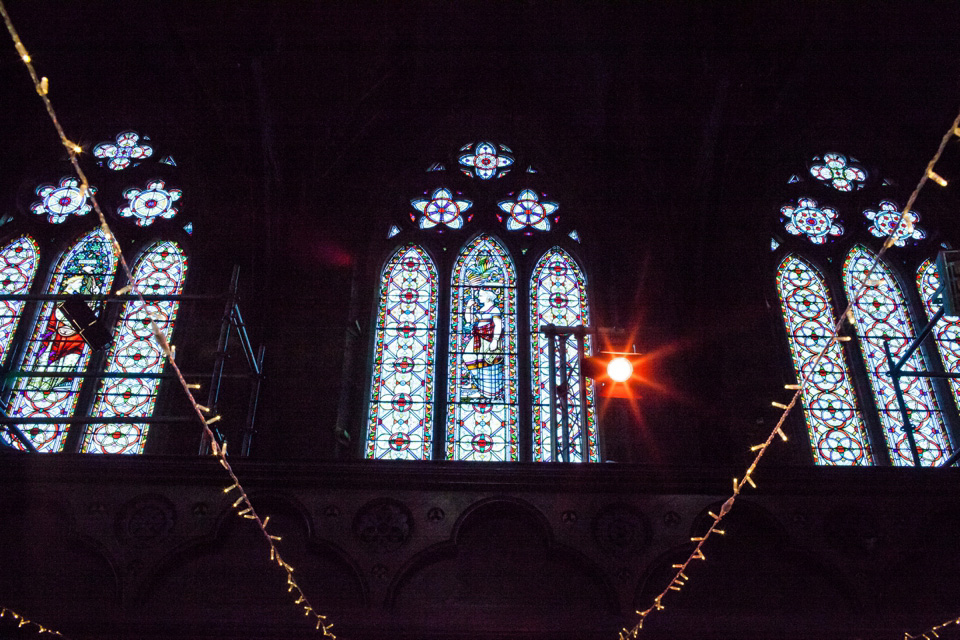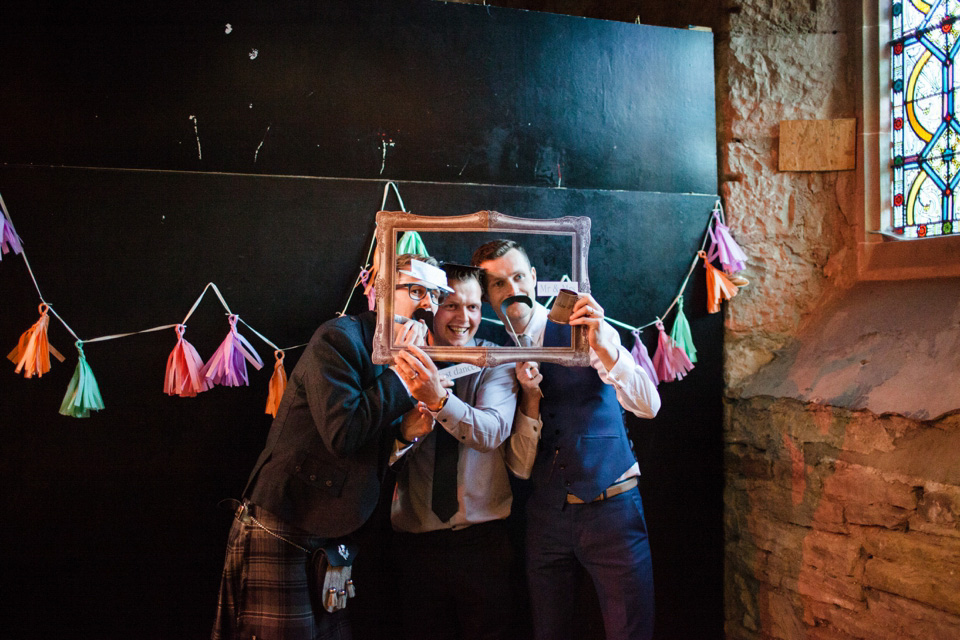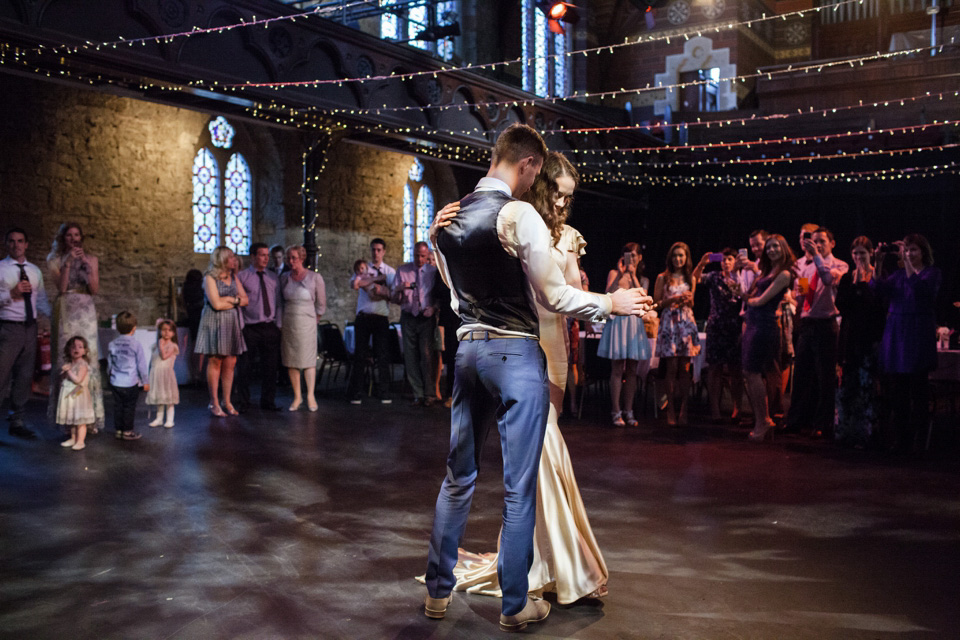 "Our first dance was to Sufjan Stevens 'The Dress Looks Nice on You'. He is one of our favourite artists and the song is simple yet beautiful.  We felt it suited us and the venue perfectly." The couple hired The Easy Orchestra to play for the first half of the evening and then DJ Loveless to get the party started.
"Our favourite part of the day was the meal. It was so wonderful to see all of our planning come together and see everyone so relaxed and enjoying themselves. We wouldn't have changed a thing!"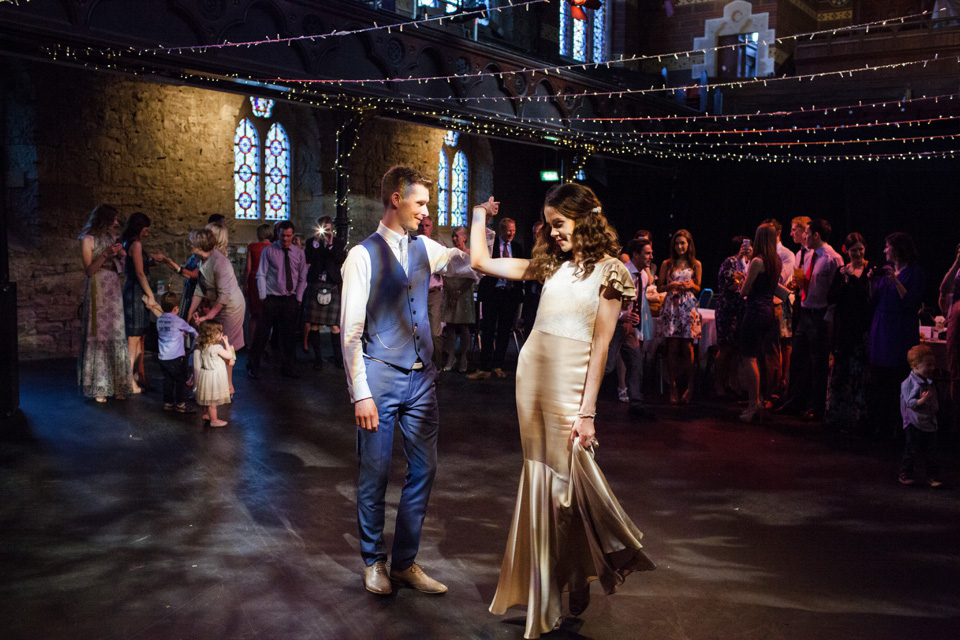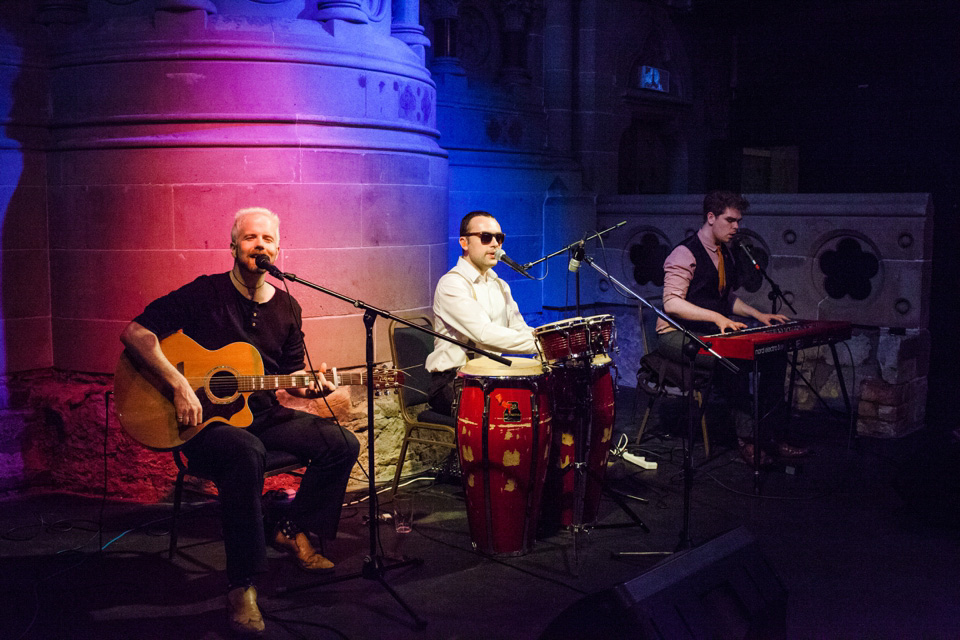 Words of Wedded Wisdom
 "Give yourself lots of time for the planning and preparation. Your wedding day will come and go just like that so try and take a step back on the day to take everything in. Have fun and enjoy every minute!"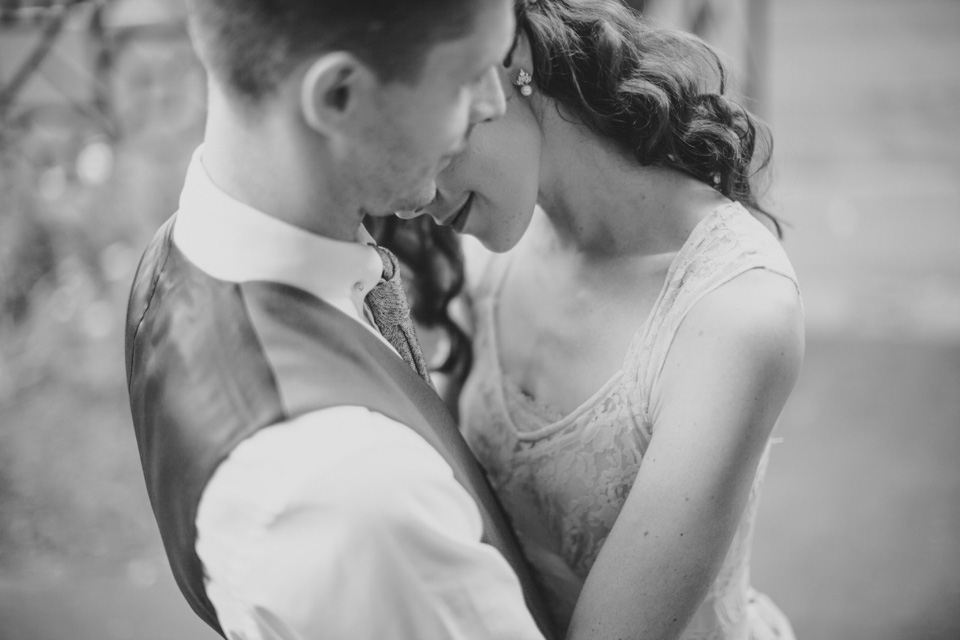 Well! I think I can safely say that I'm not the only one seriously in love with this wedding now! Just a gorgeous, gorgeous couple on a simply stunning day. Thank you to Kelsey and Alan for giving us some wonderful wedding inspiration and to Christopher Currie for capturing the day in all it's glory. I'm off to off to put some red lipstick on and marcel waves in my hair,  just because.
Love Susie x
Venue – Cottiers Theatre
Photographer – Christopher Currie
Bride's Dress and Veil – Belle & Bunty
Bride's Shoes – Something Bleu
Perfume – 'Vaara' from Penhaligons
Earrings – Liberty In Love
Bridesmaid's Dress – BHLDN
Flower Girls Dresses – Etsy
Grooms Suit and Accessories – Reiss
Makeup- The Bride herself- kelseydelo.com
Rings- Bride – James Brown (bride) + Wedding Rings Direct (groom)
Cake – Waitrose
Entertainment – The Cairn String Quartet + The Easy Orchestra + DJ Loveless
Typewriter Hire – Butler & Taylor
Follow Love My Dress® on Google+