Hello you Saturday lot! You know, I've always wanted Love My Dress® to be a place that showcases a diverse style of bridal wear, from the short to long, hot-off-the-catwalk cutting edge new to full of charm vintage old,  high street thrifty to bespoke couture.  Providing the look and feel oozes that Love My Dress style elegance and sense of glamorous, then it's perfect for these pages.
It's not often however, that a bride marries in an above-the-knee high street purchase (most brides are pulled to the tradition of having a full length or fuller skirt gown, aren't they?), but I can't think of a dress that would have suited bride Ali more than her choice of dress from high street store Reiss.  It was perfect for her intimate, fuss-free, classy and city-chic wedding held earlier this year, when Ali, a PA, married oil and gas company contract specialist Gareth.  The couple tied the knot on 11th July with a ceremony at Mayfair Library in Westminster followed by lunch at Claridge's and their wedding was planned in just three months.
Photography Copyright (c) 2014, Marianne Taylor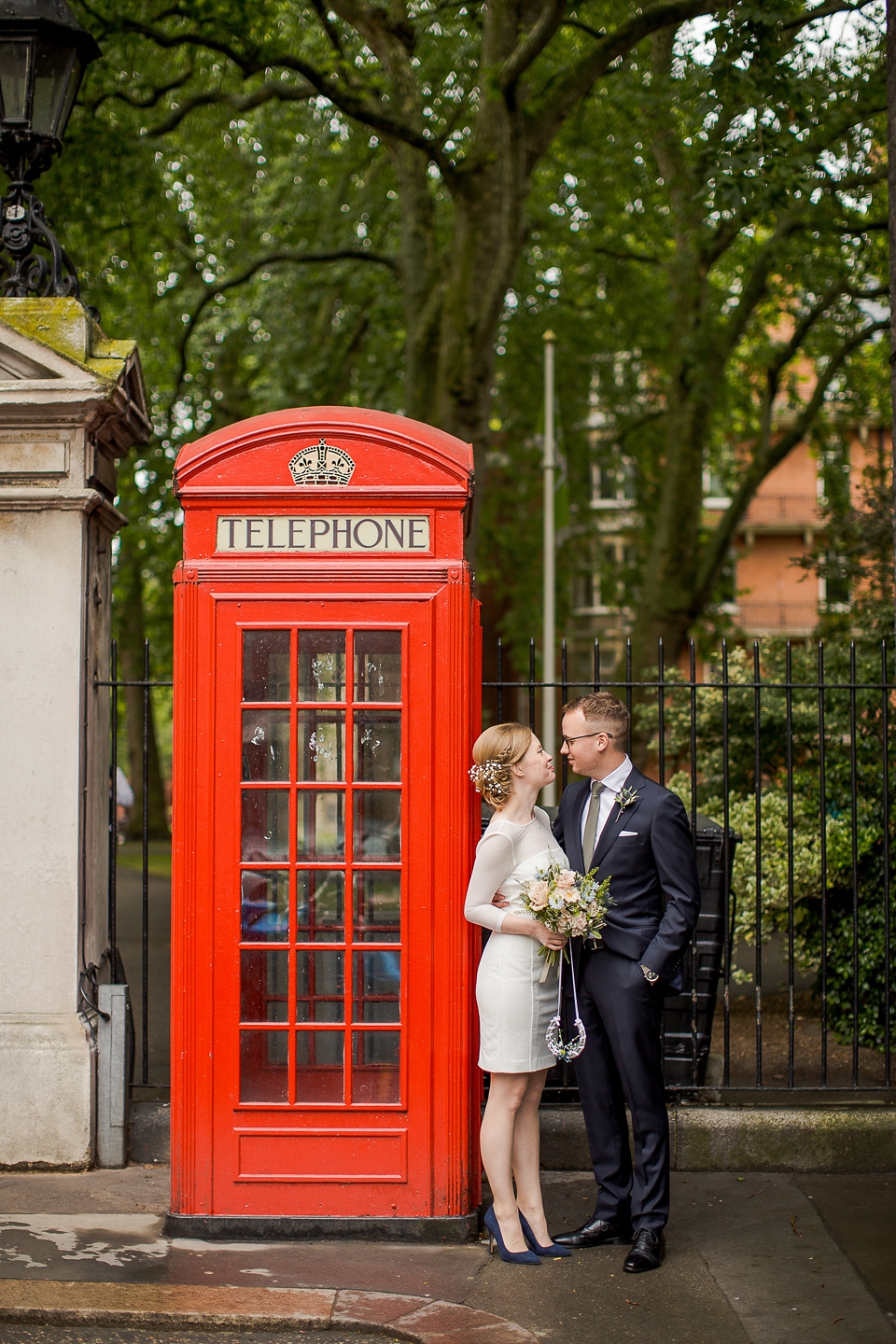 "We were set up by mutual friends in February 2013 – it was Gareth's first (and last) blind date!
We didn't really get traditionally engaged, just had a couple of Martini's at Dukes Hotel and decided we should get married. We looked into it and organised it, and then Gareth asked me at my birthday dinner to marry him (the registry office was booked by this point), although friends happened to be in the same restaurant at the same time which made it quite funny. We'd been together officially for a year and a day on the wedding day!"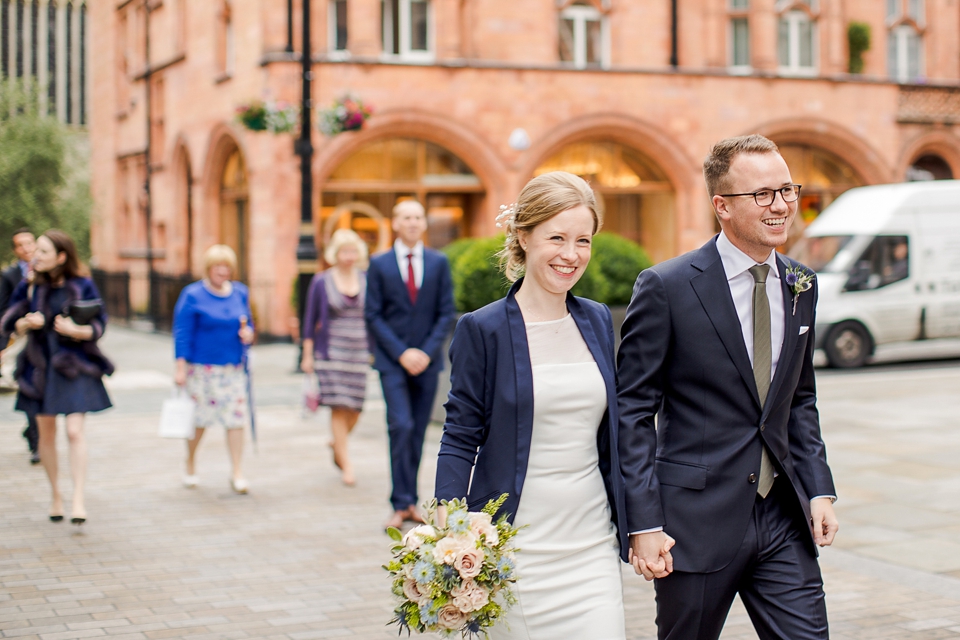 "My dress was from Reiss!  I panicked that we only had three months and found the dress online but not in my size, and Gareth tracked it down from a department store and bought it for me. It was just very elegant and simple and I loved the sheer top and arms.
I wore a pair of dark blue suede stilettos from Whistles – my favourite shoes which I'd had many good nights out in, and thought they'd be perfect to wear and my something old and blue!"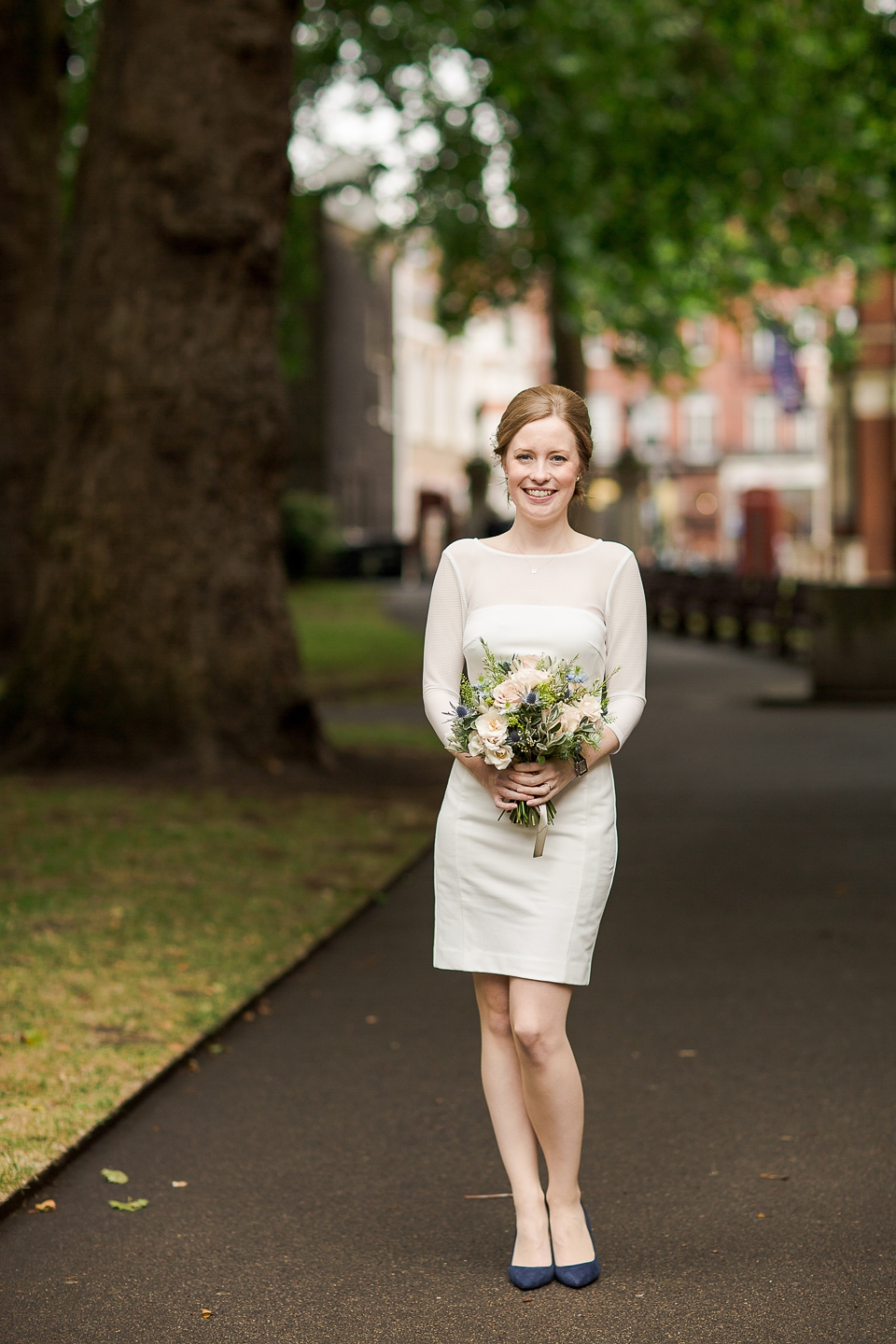 "A friend recommended our florist, Scarlet and Violet, as they do all their flowers for work occasions, so I went along to their shop in North London with a friend and it was amazing!  I told them what I wanted (only knew blue sea thistles at this point) and they just built a bouquet in front of me!  I liked that it looked rustic and not too 'done'!"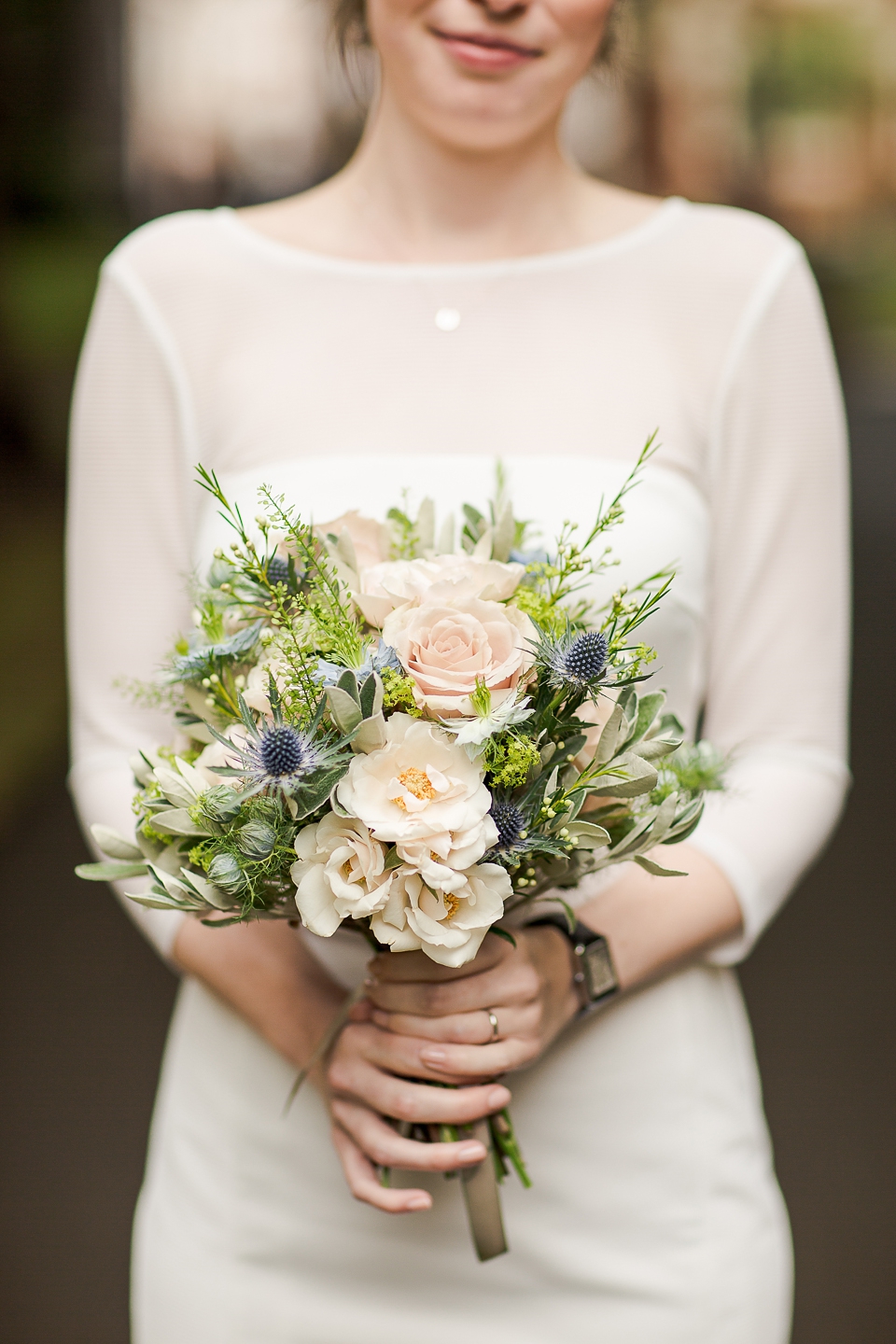 "I did my own make up (bought products from Estee Lauder and Bobbi Brown) and hair was done by Charli, from Rush Victoria who has cut Gareth's hair for a couple of years and we both know her quite well!
I wore Jo Malone's 'Peony and Blush Suede' perfume.  A friend introduced me to it and as she was one of our witnesses, she gave me it as a present on the day."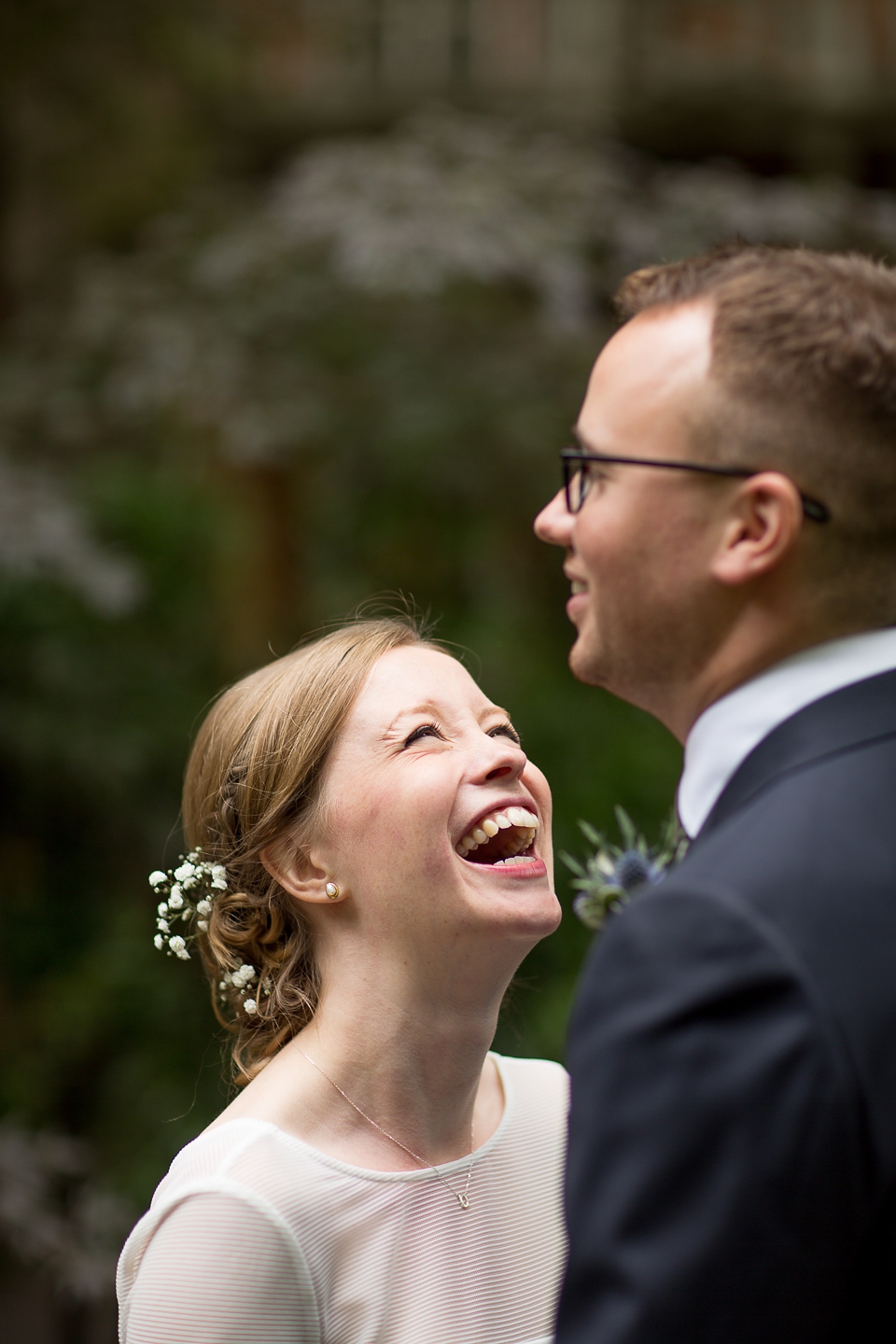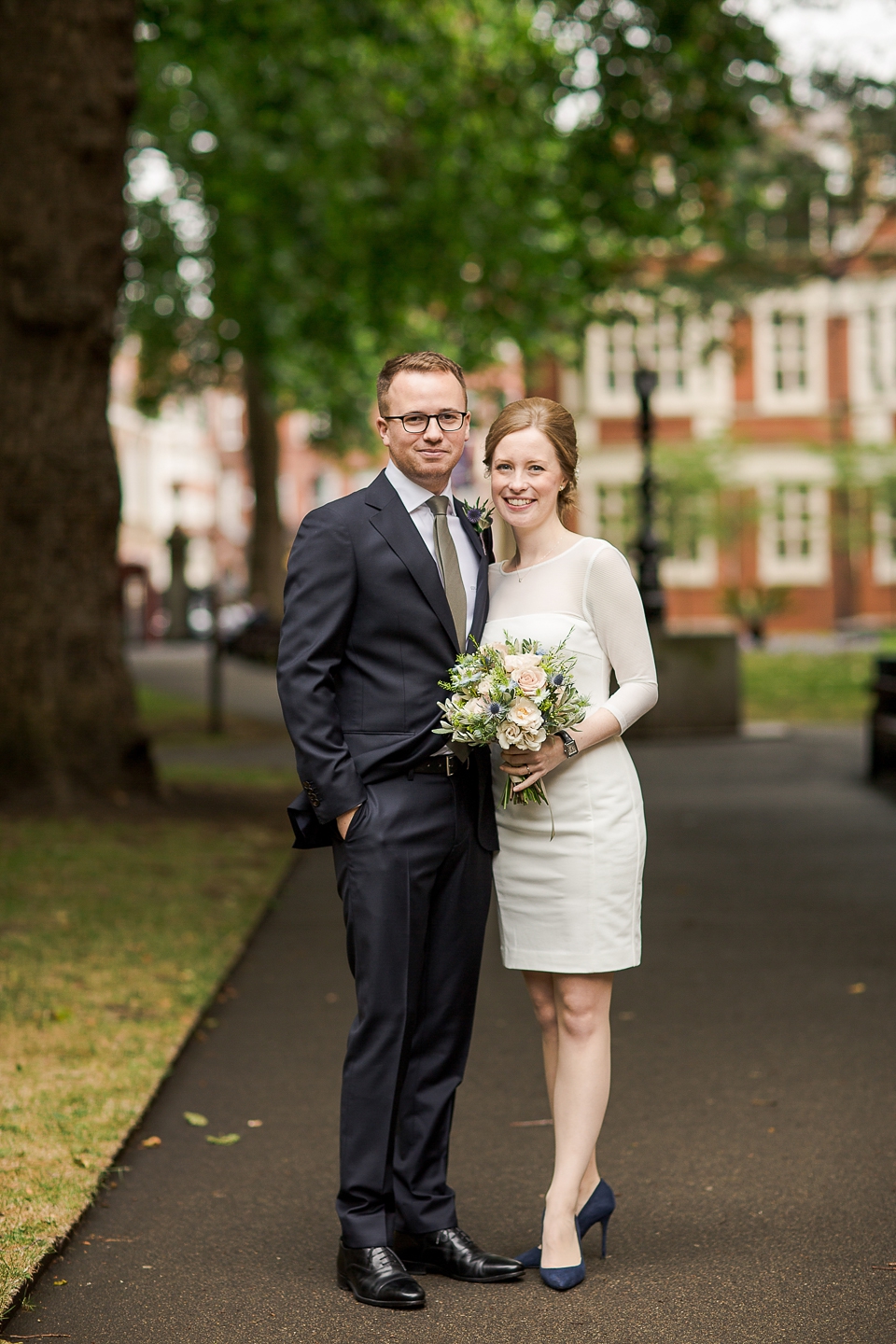 "We Googled 'London based photographers' and Marianne Taylor came up and we  instantly loved her work and style so just dropped her a line. We met first at the wedding, and she was fabulous. Everyone has commented how good the photos are – how they captured the day, and you didn't really know she was there, which we think is the sign of a great photographer!
Marianne knows what works and what photos appeal to whom (i.e Grandparent friendly photos etc)."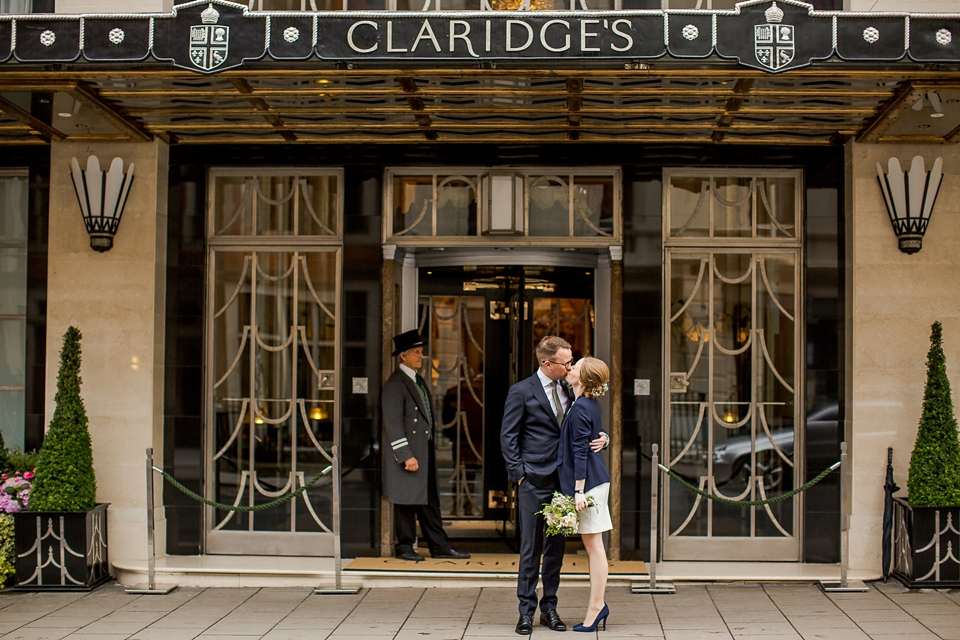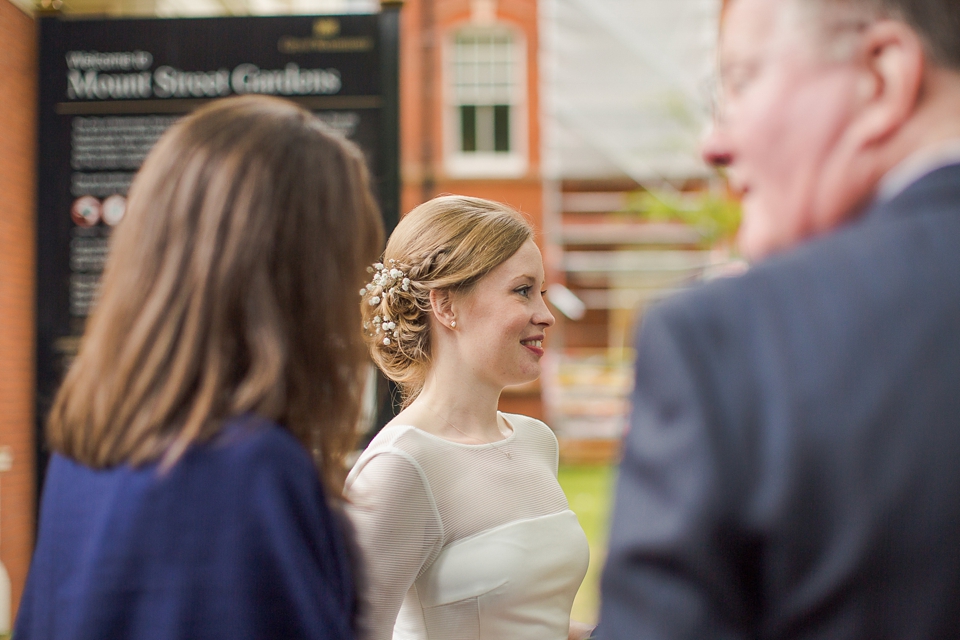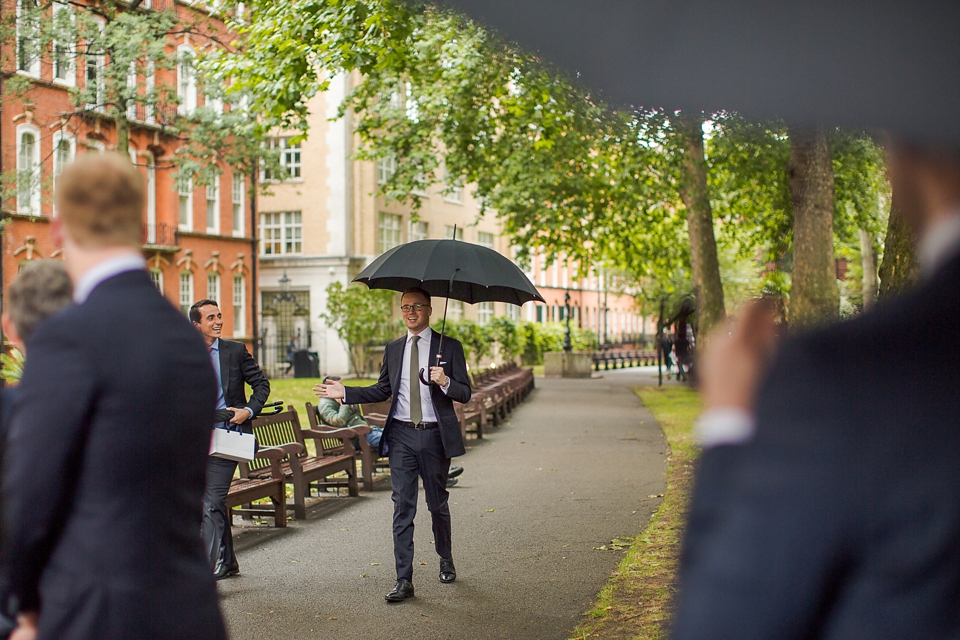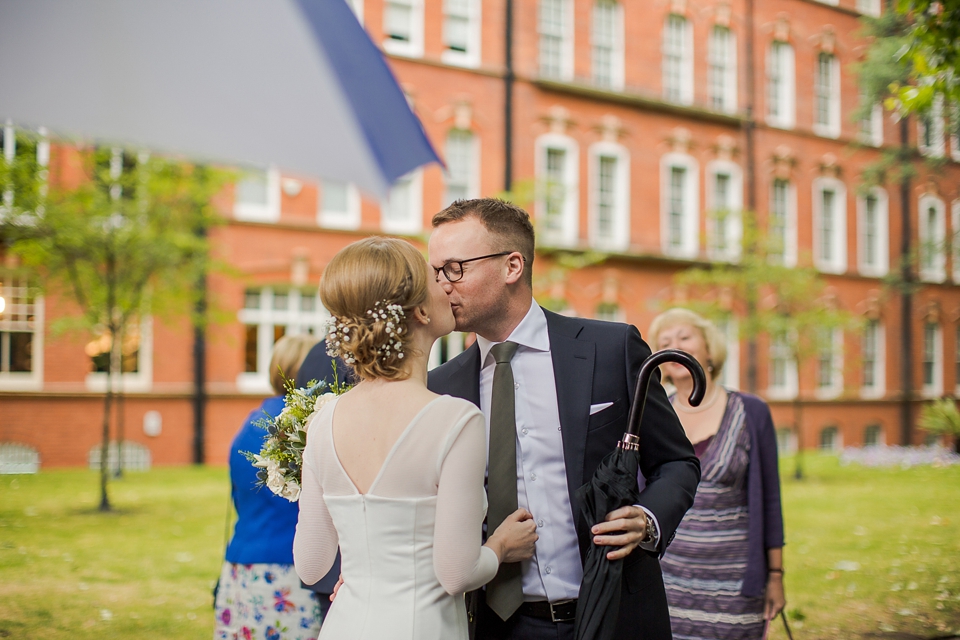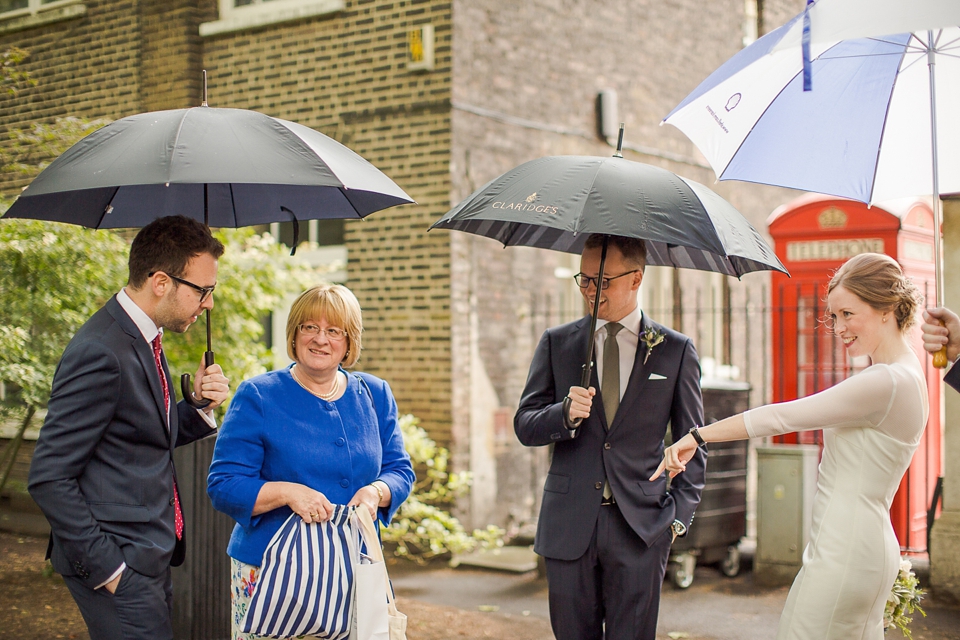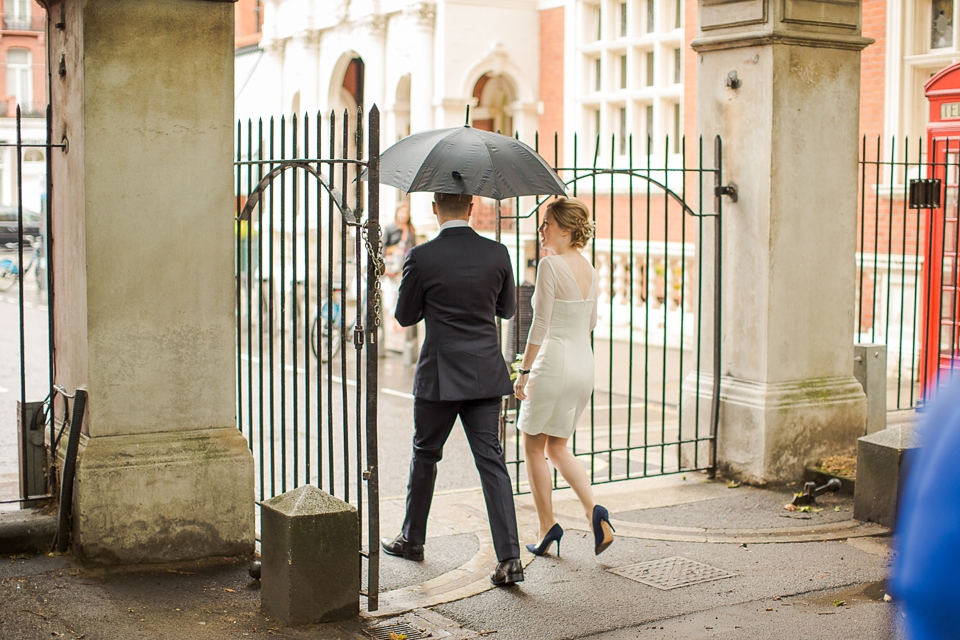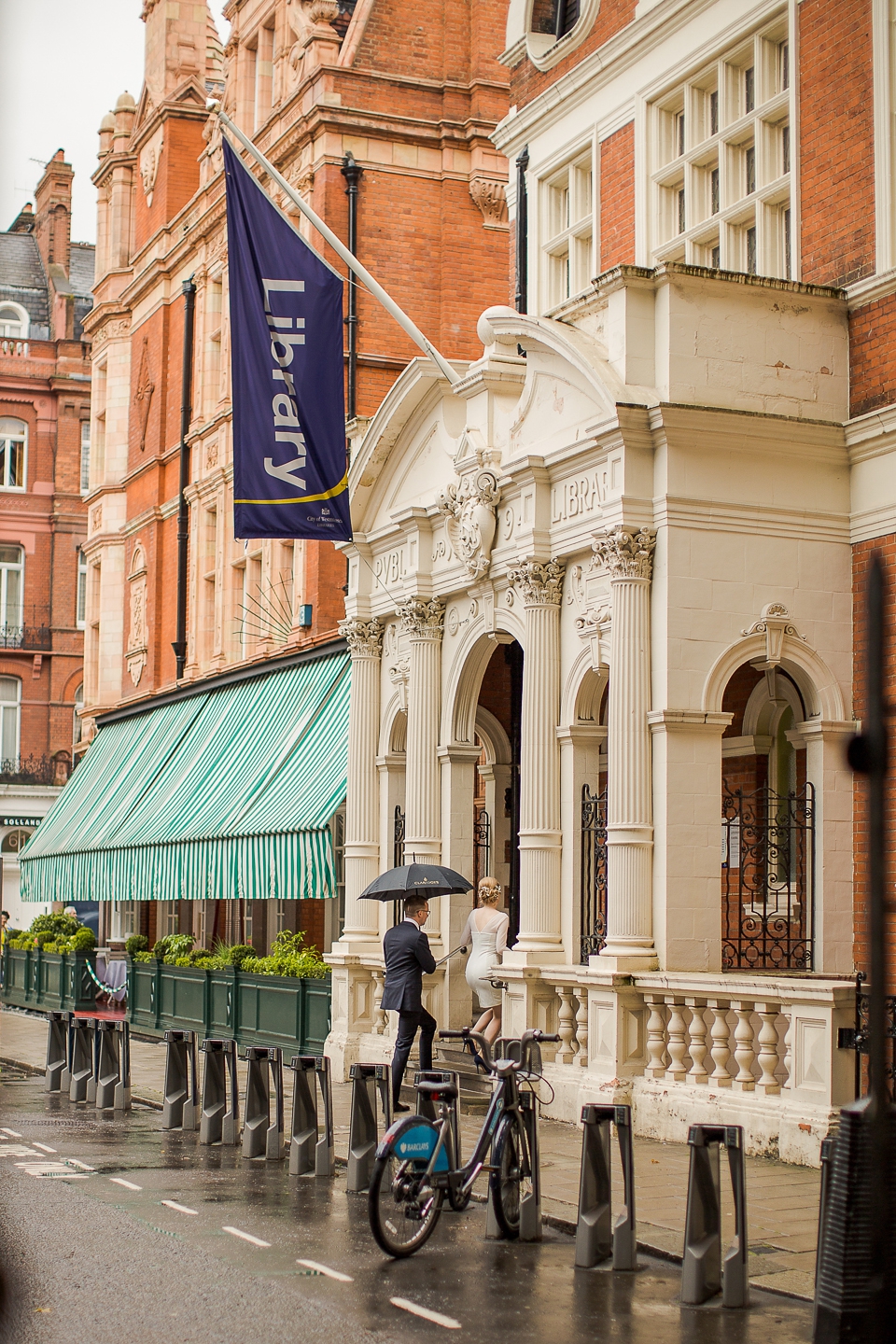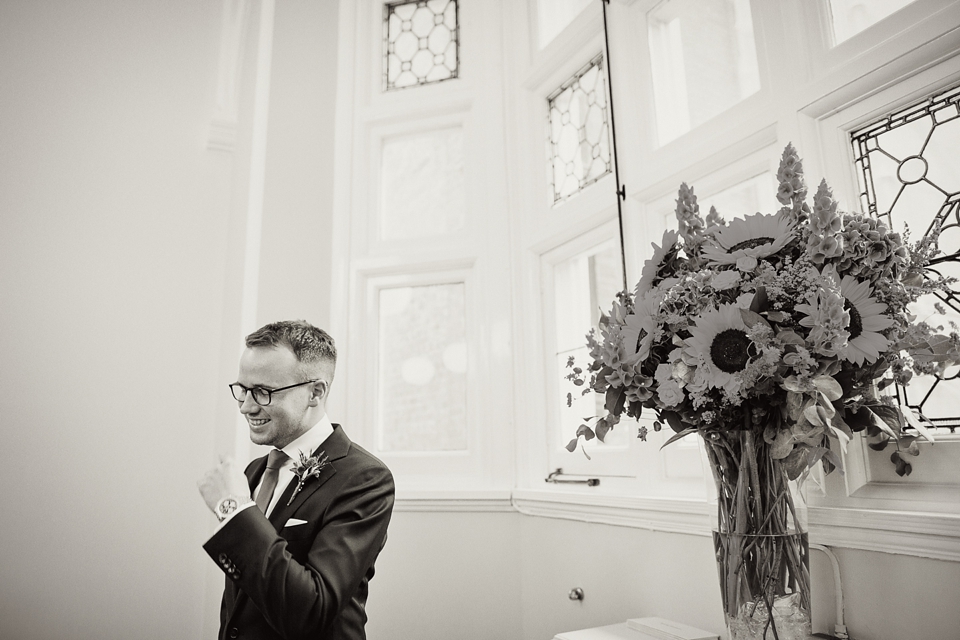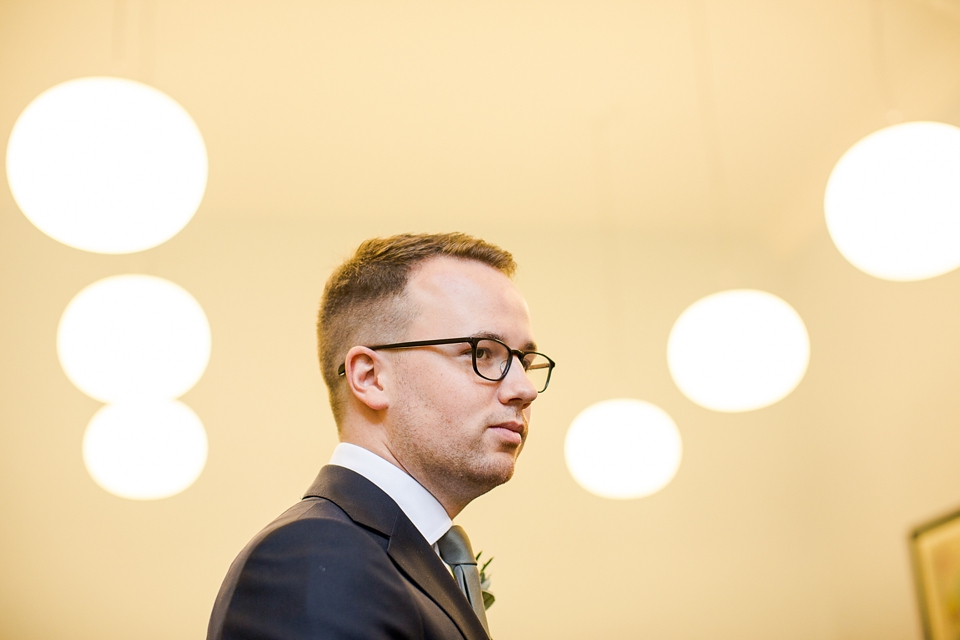 "During our ceremony, we had 'Love is a temporary madness' from Captain Corelli's Mandolin read; 'Those that truly love have roots that grow towards each other underground, and when all the pretty blossoms have fallen from their branches, they find that they are one tree and not two.'
It is from one of my favourite books and we liked the sentiment – it wasn't overly traditional but seemed to outline what love really is.
Our rings were simple platinum bands from De Beers (2m for me and 2.5m for him)."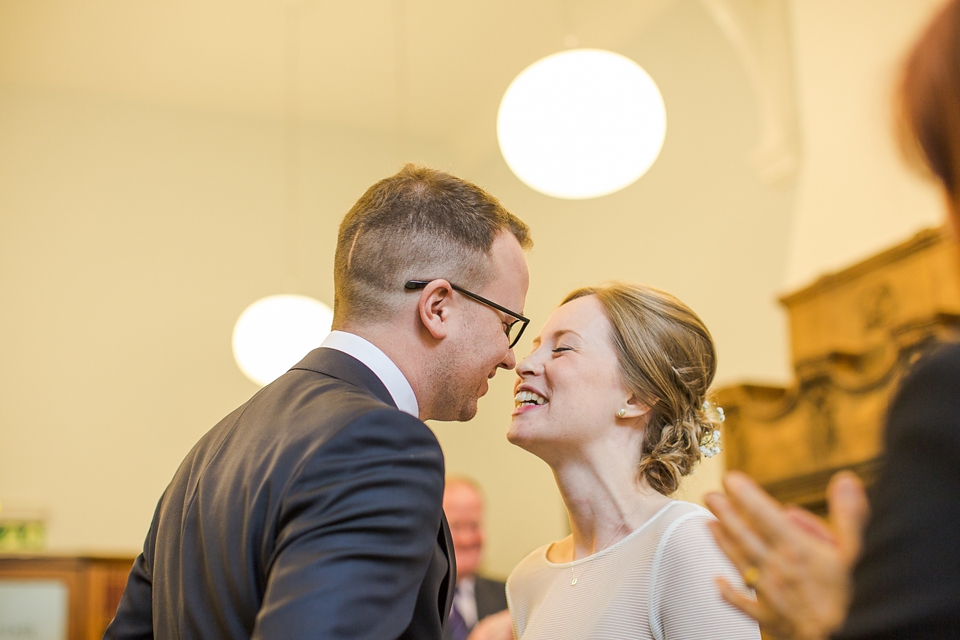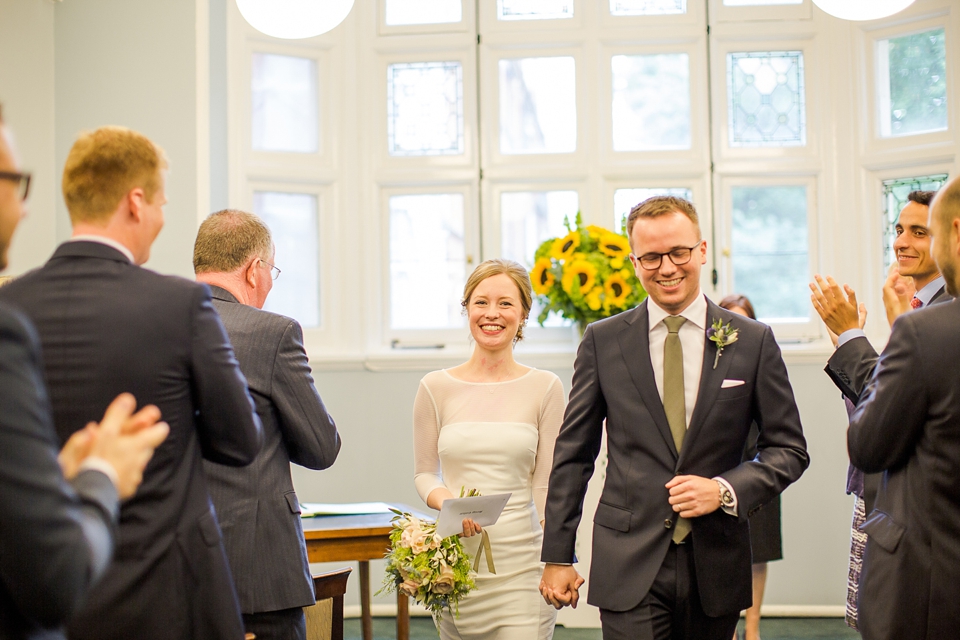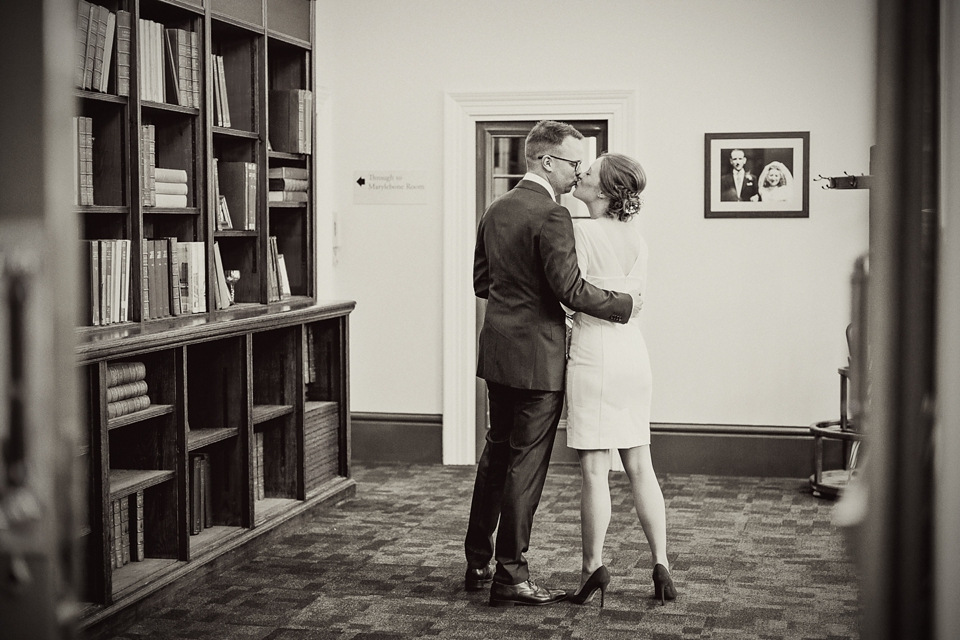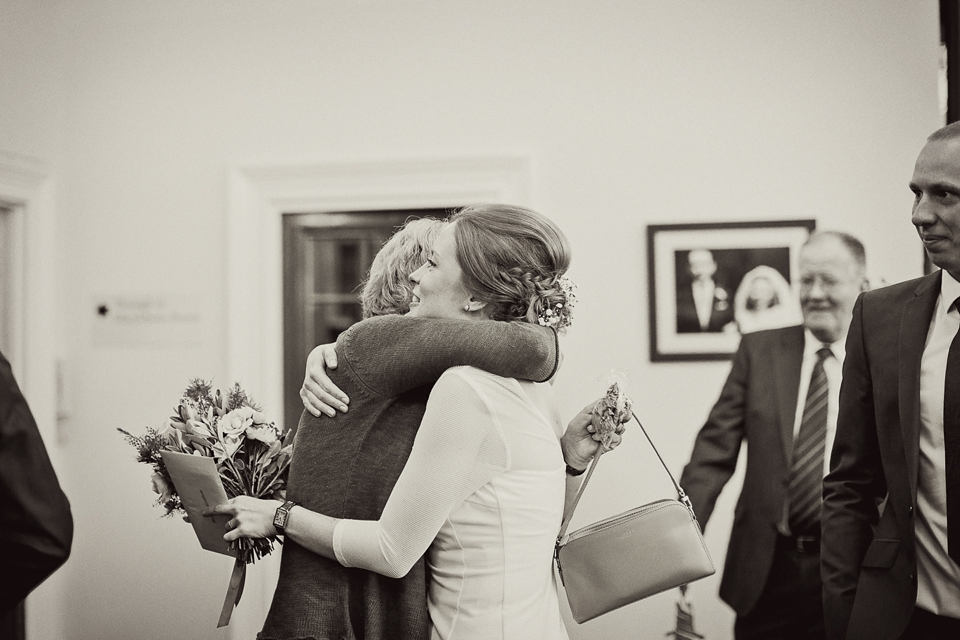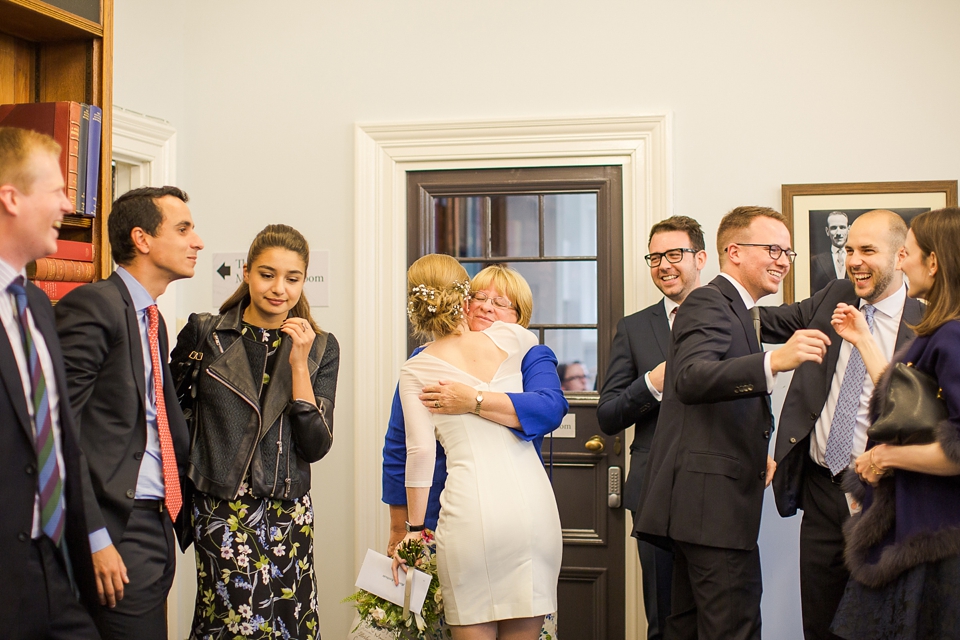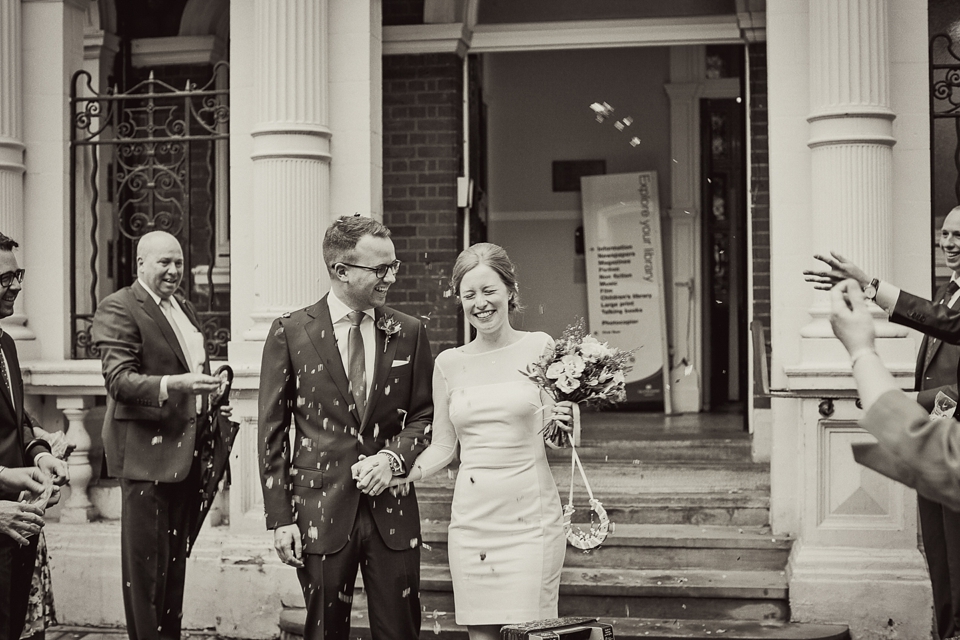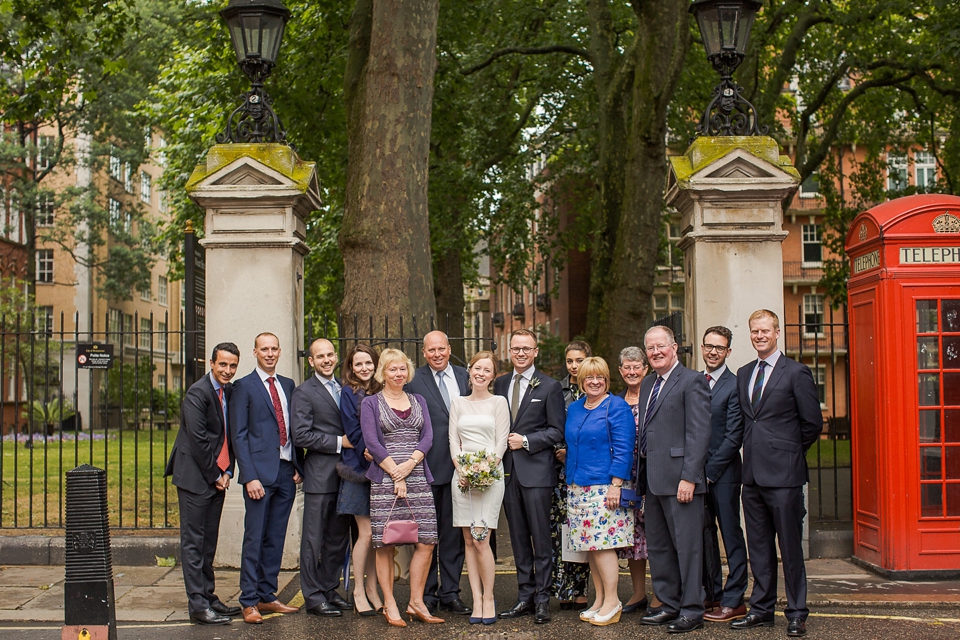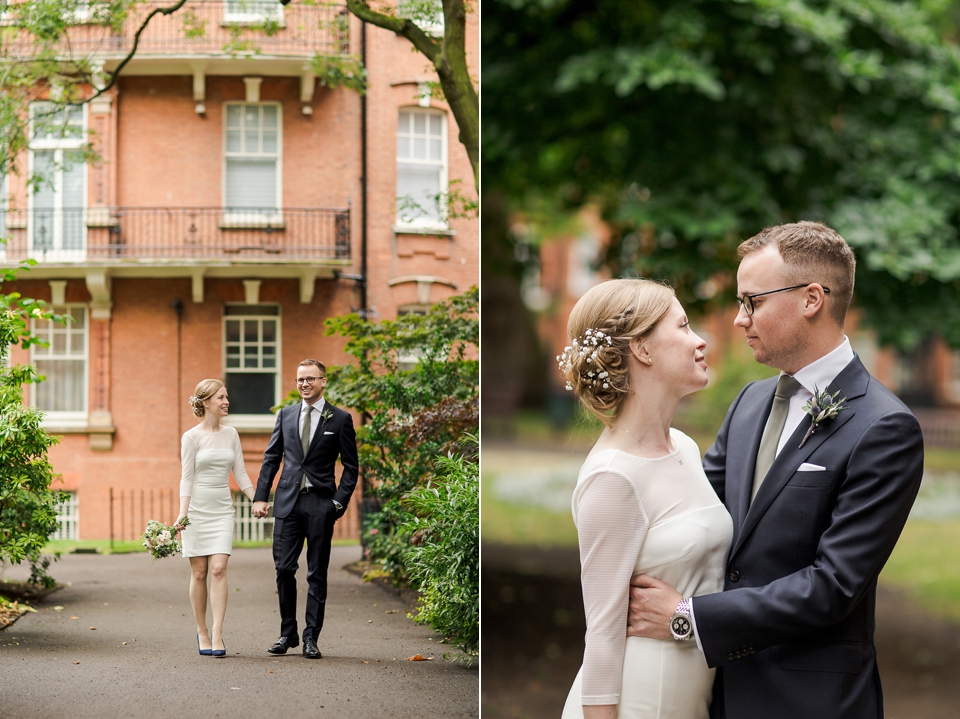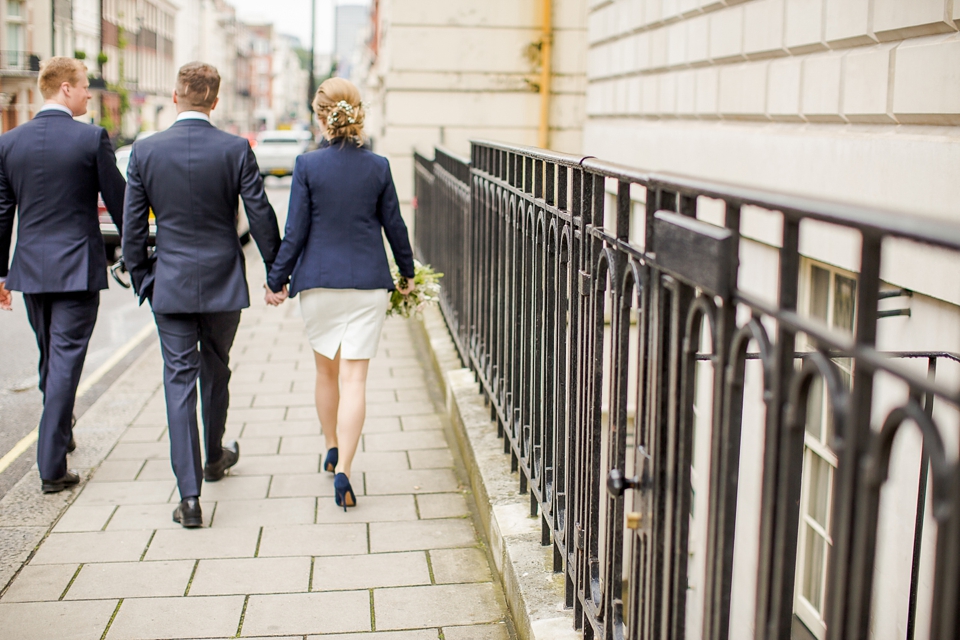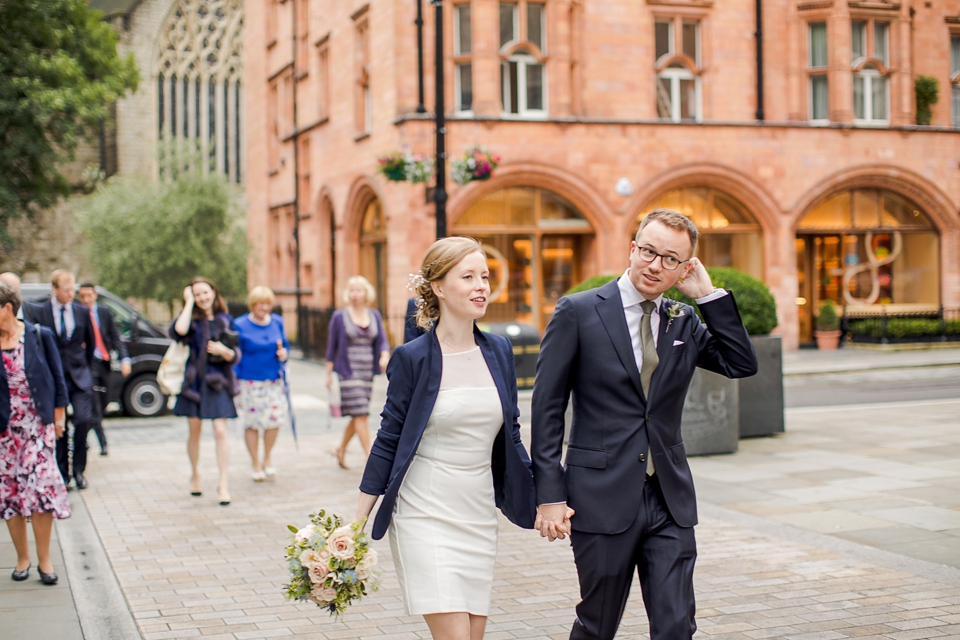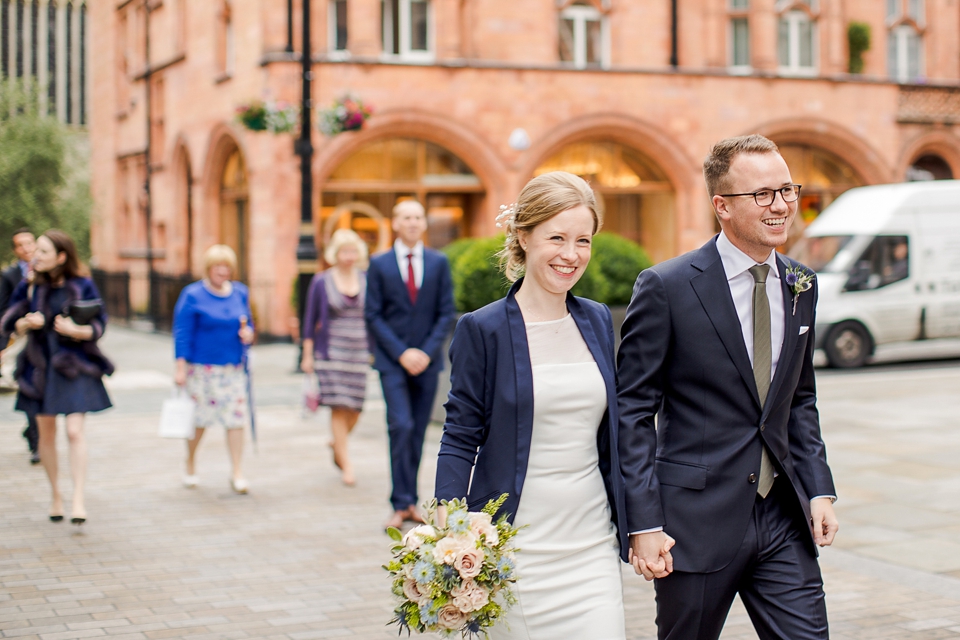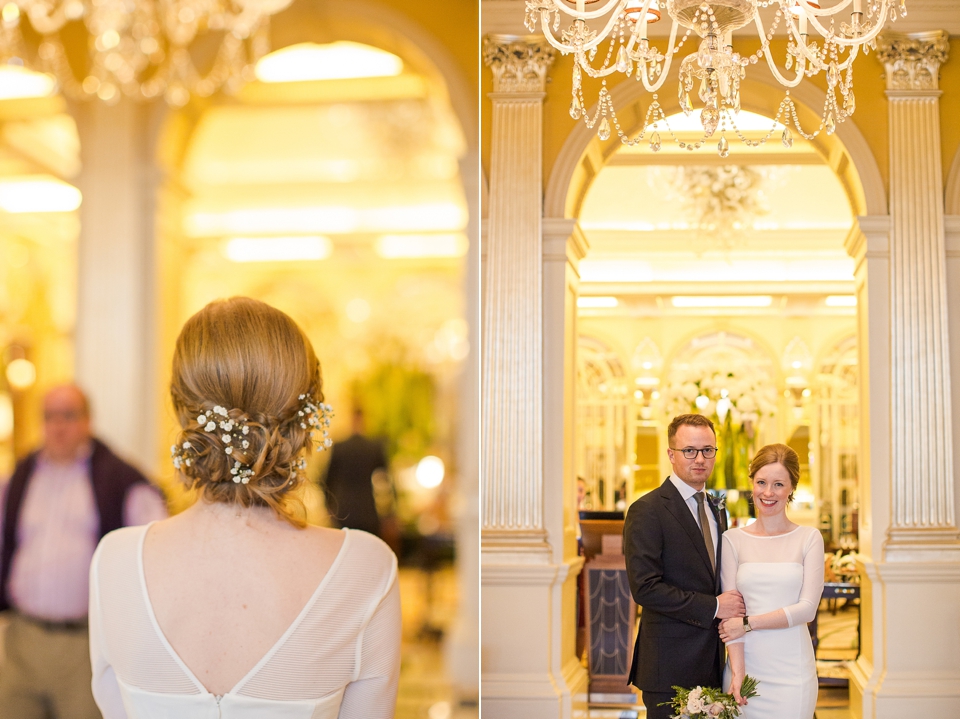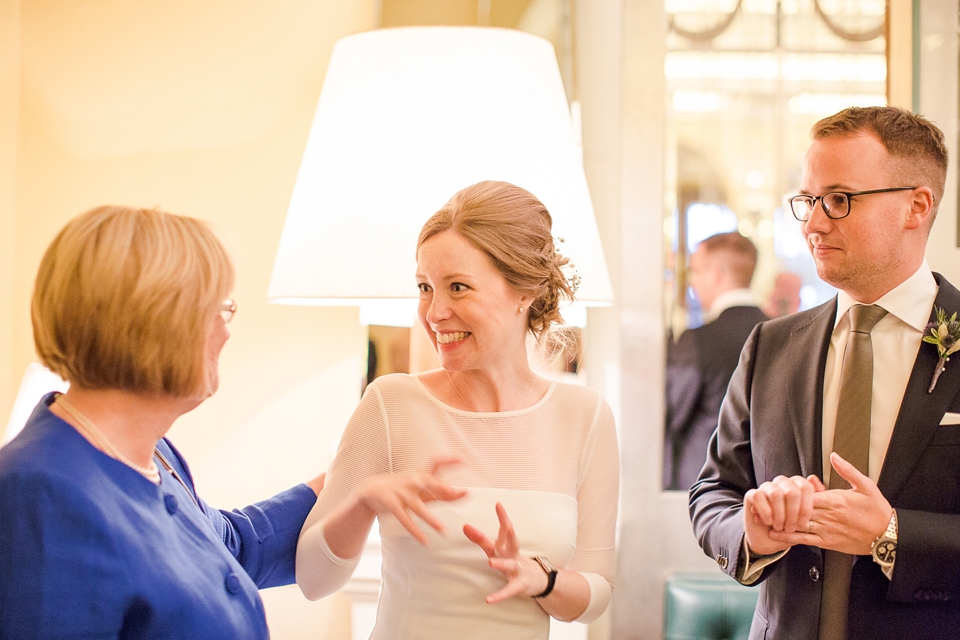 "My friend Laura made us beautiful homemade gluten free sponge – it made it a lovely and intimate occasion, and meant I could eat cake (!). As it was such a small wedding and she wasn't there, it was her contribution, which was really special."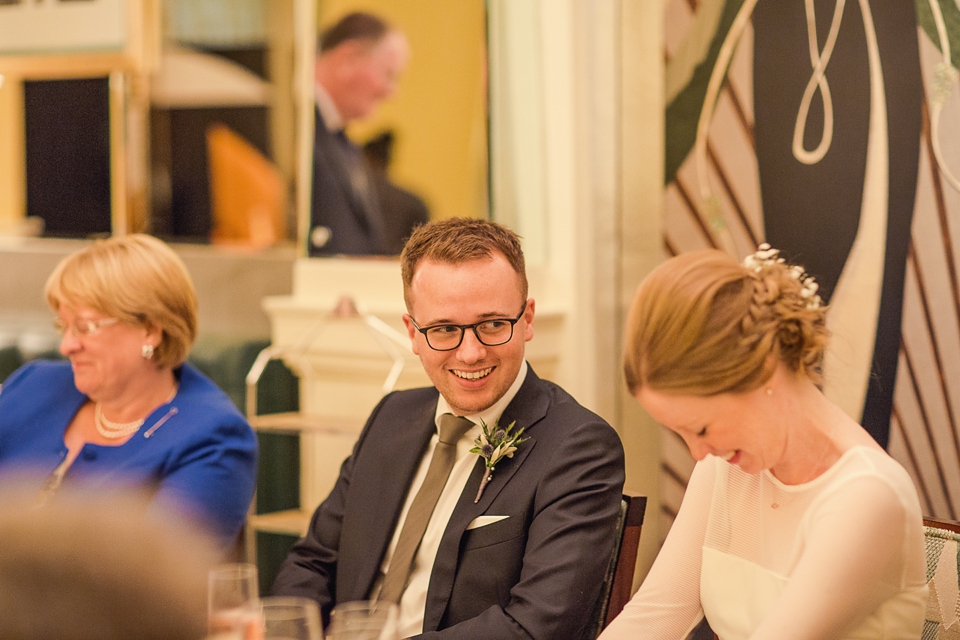 "The whole day was just so happy. I thought it was so clichéd when people say it's the best day of your life but it really is – it was so special and just so happy!
We wouldn't change a thing – though we do plan on having a party/reception at some point so we can celebrate with our family and friends, as the day was so small!"
Words of Wedded Wisdom…
"My Mum has always said to other brides, and now me, take a deep breath before you walk down the aisle and just 'remember' as otherwise the whole day is just a blur. And a colleague at work said, to make sure that you and the groom get together every hour (or thereabouts) and just take two minutes with each other to take in what is happening and remember the day.  You are speaking to so many people, you don't get that much time together (which was nice ours was so small as we spent time and spoke to everyone!)
The couple who introduced us, were our witnesses which we thought was a nice touch, and made it really special – it means we can blame them ultimately! ☺"
It's so good to see a bride wear a dress like this! Congratulations to you both Ali and Gareth and huge thanks for letting me share your wedding on Love My Dress®.
As always, huge thanks to photographer Marianne Taylor too – more from whom you can see on the blog here.
Have a great Saturday everyone,
Love Annabel xx
Photographer – Marianne Taylor
Venue – Mayfair Library in Westminsster + Claridge's
Dress – Reiss
Shoes – Whistles
Stationery – Amoretti Weddings
Bride's Scent/perfume – Jo Malone – Peony and Blush Suede
Grooms Suit – Suit Supply (bespoke) + Hermes tie
Florist – Scarlet and Violet
Rings – De Beers
Hair Stylist – Charli, from Rush Victoria