Sunday oh Sunday, how I love you so – a chance to leaf casually through the pages of all my favourite magazines and swipe through the pages of all my best blogs  – a chance to cosy in bed for that little longer, sup tea whilst wrapped in warm wool blankets and dream of beautiful things.  Seems the perfect day therefore to be sharing a peek at these ethereal blue wedding dresses.
Weightless blue lake foam and light clouds of late summer are images that inspired and are reflected in Katya Katya Shehurina's  new pastel blue wedding gowns.  I've been a huge fan of Katya Katya Shehurina since first discovering them at The White Gallery in 2012 – their gowns bring a strong sense of ethic fairytale done the right way to the bridal fashion market and I adore how they play with pastel colour tulle each season to create something that little bit different.  This is a brand that really stands out for me and I adore their gowns.
I heard from Katya Katya Shehurina earlier this week as they were keen to share these images with me.
"As we all know, Love My Dress brides are exceptionally stylish ladies who, I hope, will fall in love with my new designs, and appreciate their charming elegance and outstanding craftsmanship and I look forward to welcoming Love My Dress brides-to-be in our boutique for a unique experience of trying on our dresses and enjoying a glass of champagne!"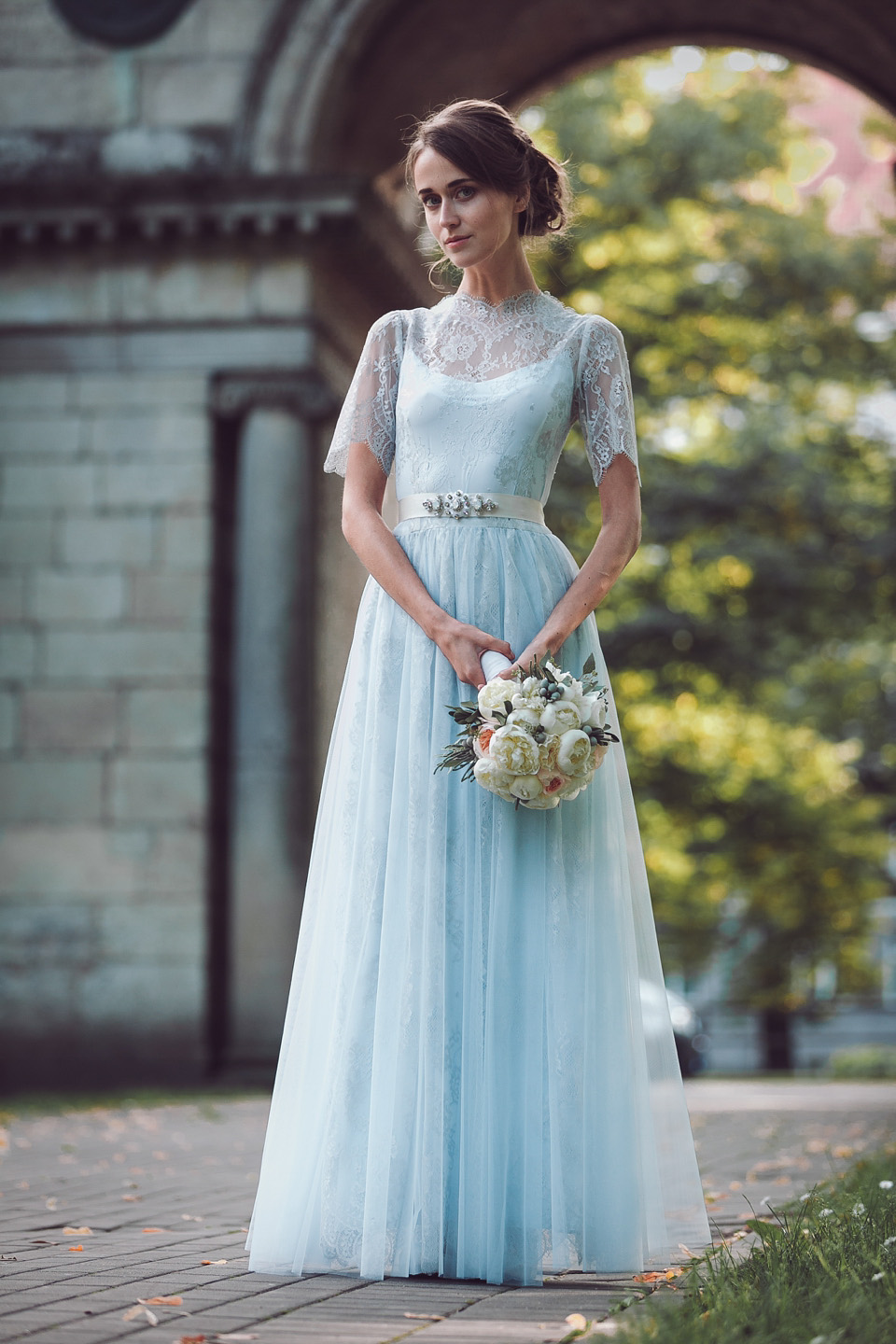 The collection was created in homage to the romantic nature of the lake –  filed away in Katya's memory for access at the right moment.  It was the eclecticism of the picture that appealed to her, a mix of wilderness and austerity.
The combination was entirely sublimated in the styles like the fluffed light blue feathery tulle of 'Sabrina' with a belt clustered with hand-embellished Swarovski blue and iridescent crystals.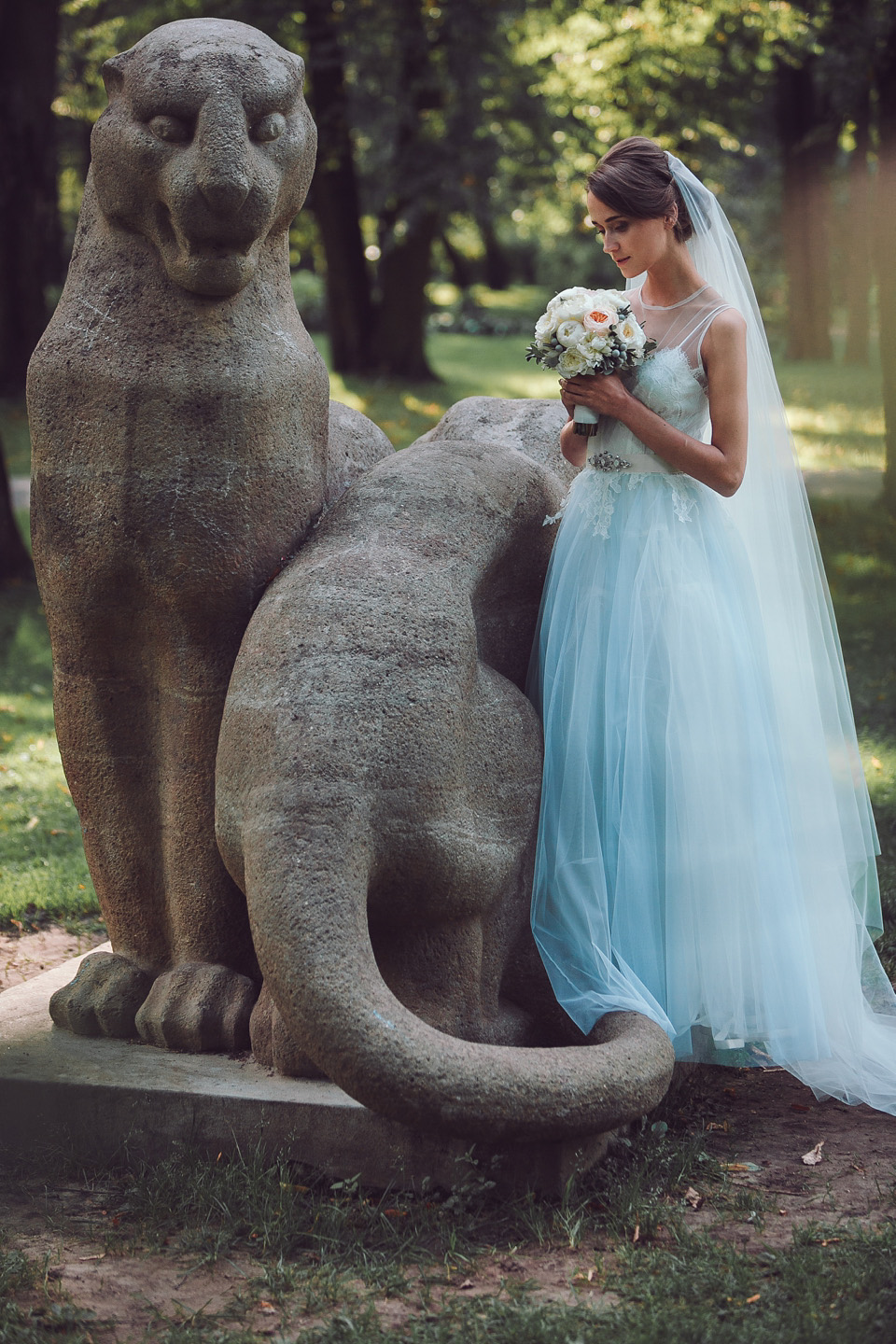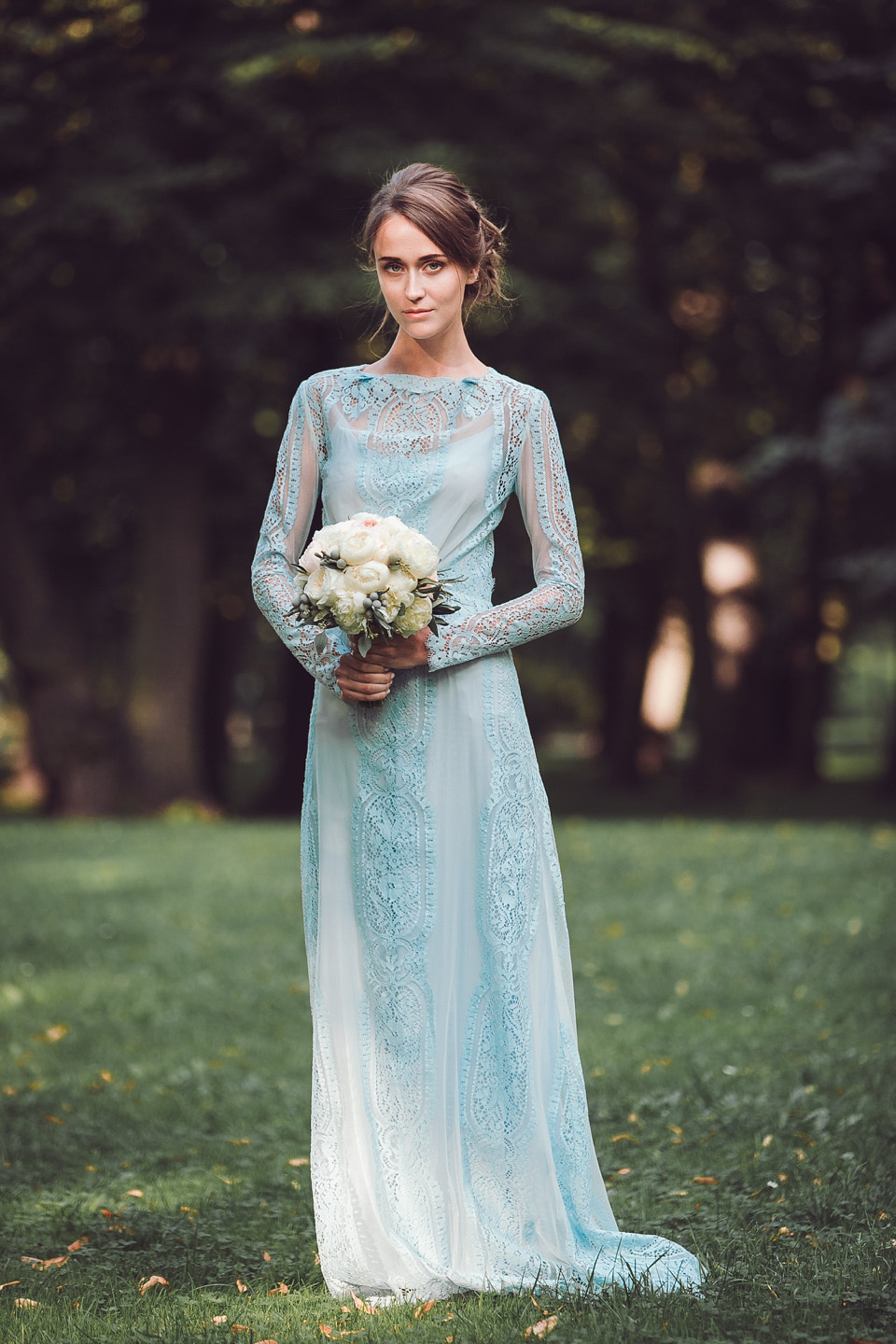 The gowns range from between £1200 and £2300 with intricately embellished belts costing £230.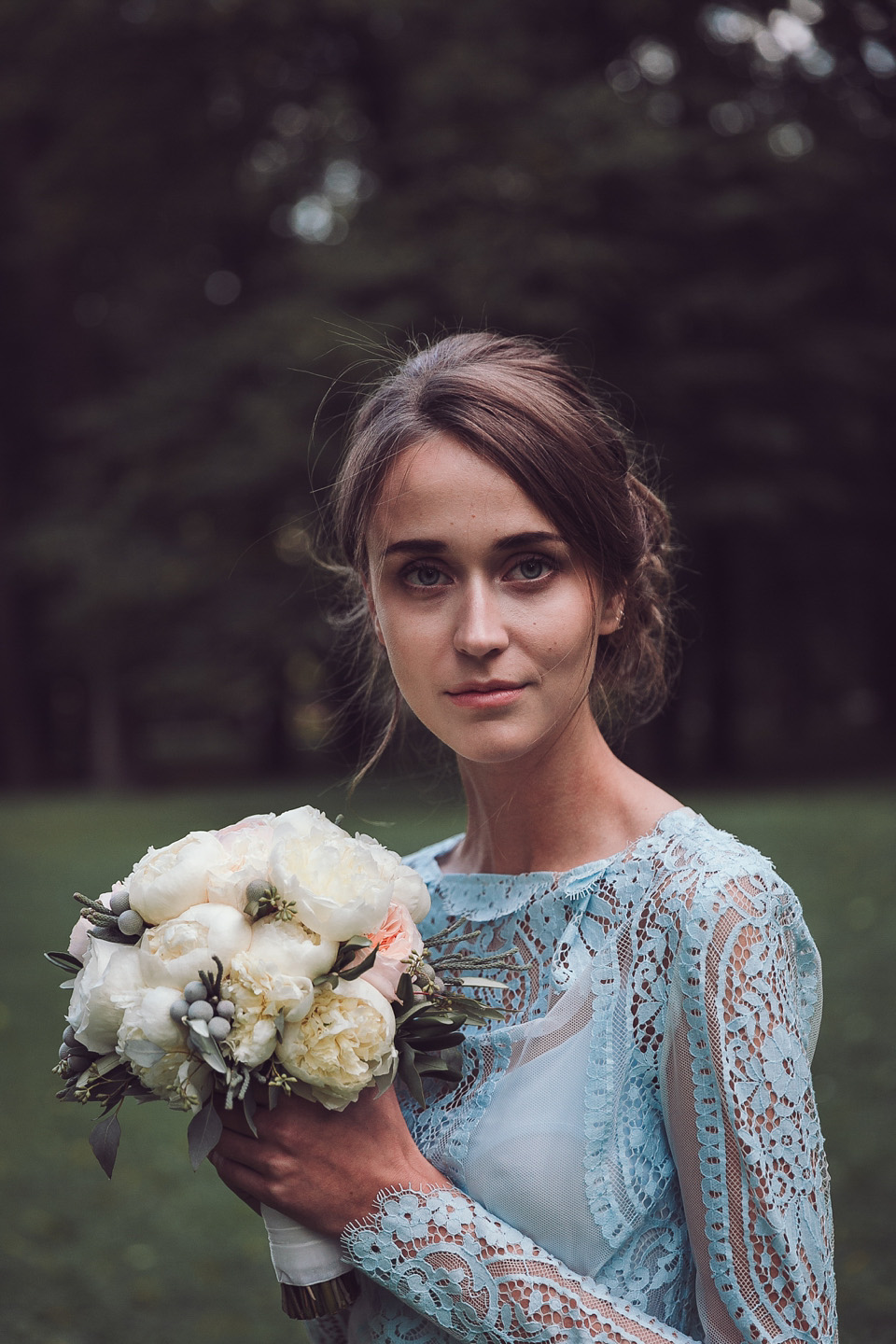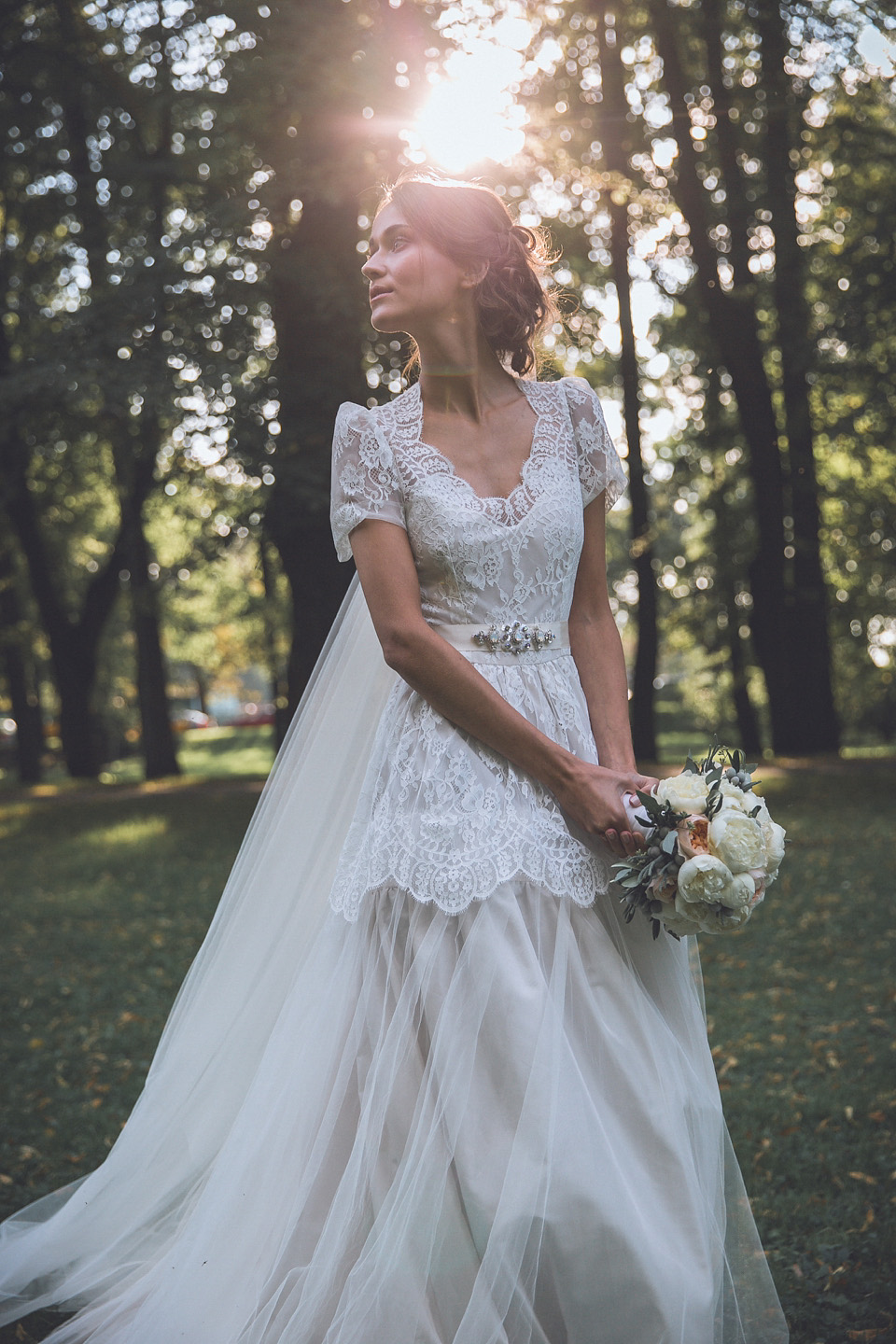 Above, one of Katya Katya Shehurina's white gowns from her latest collection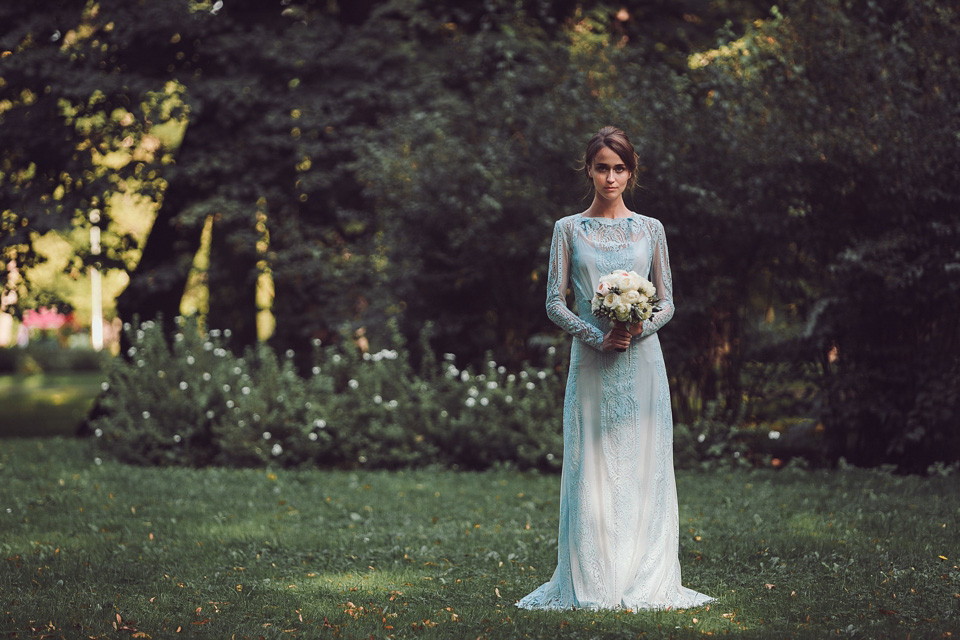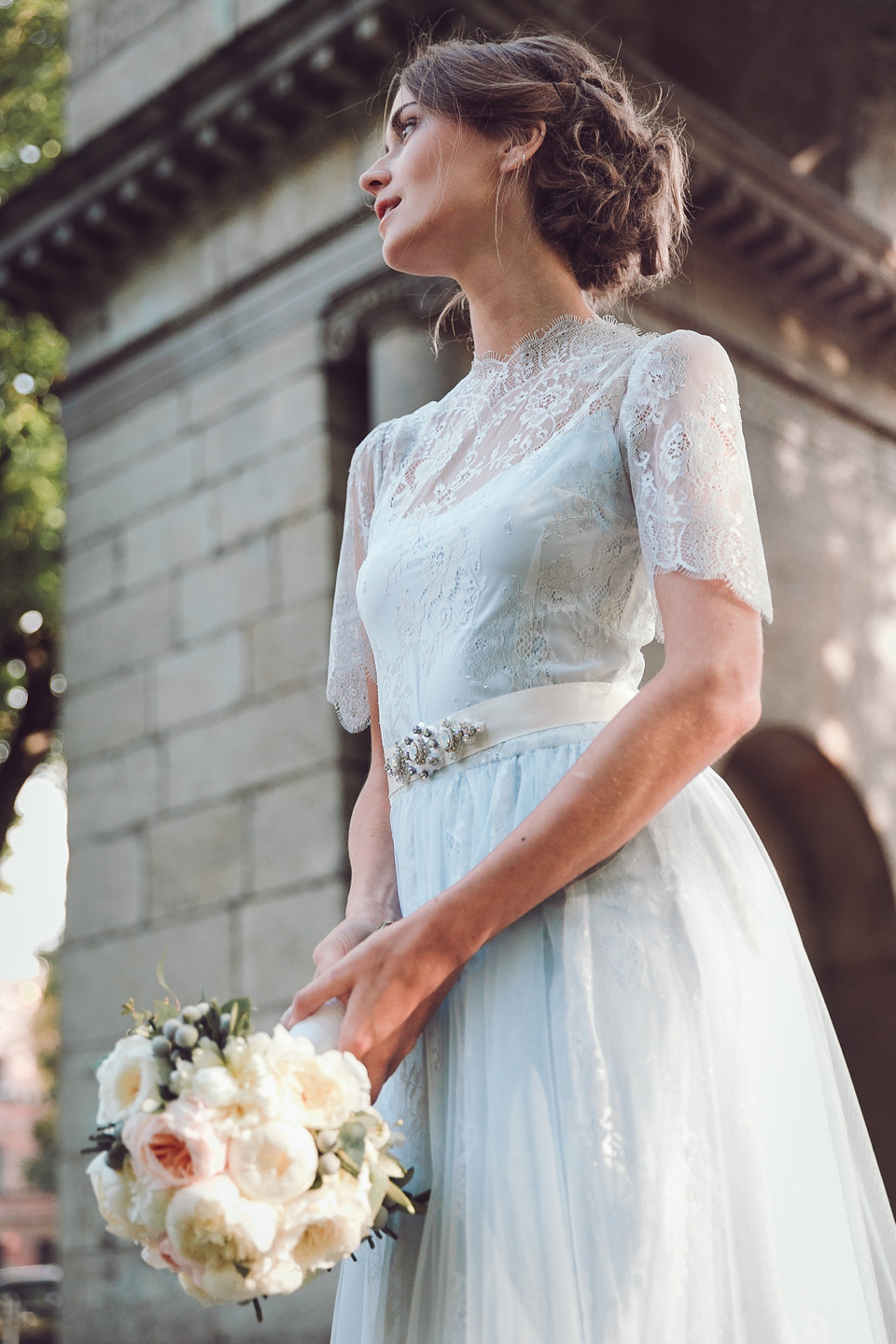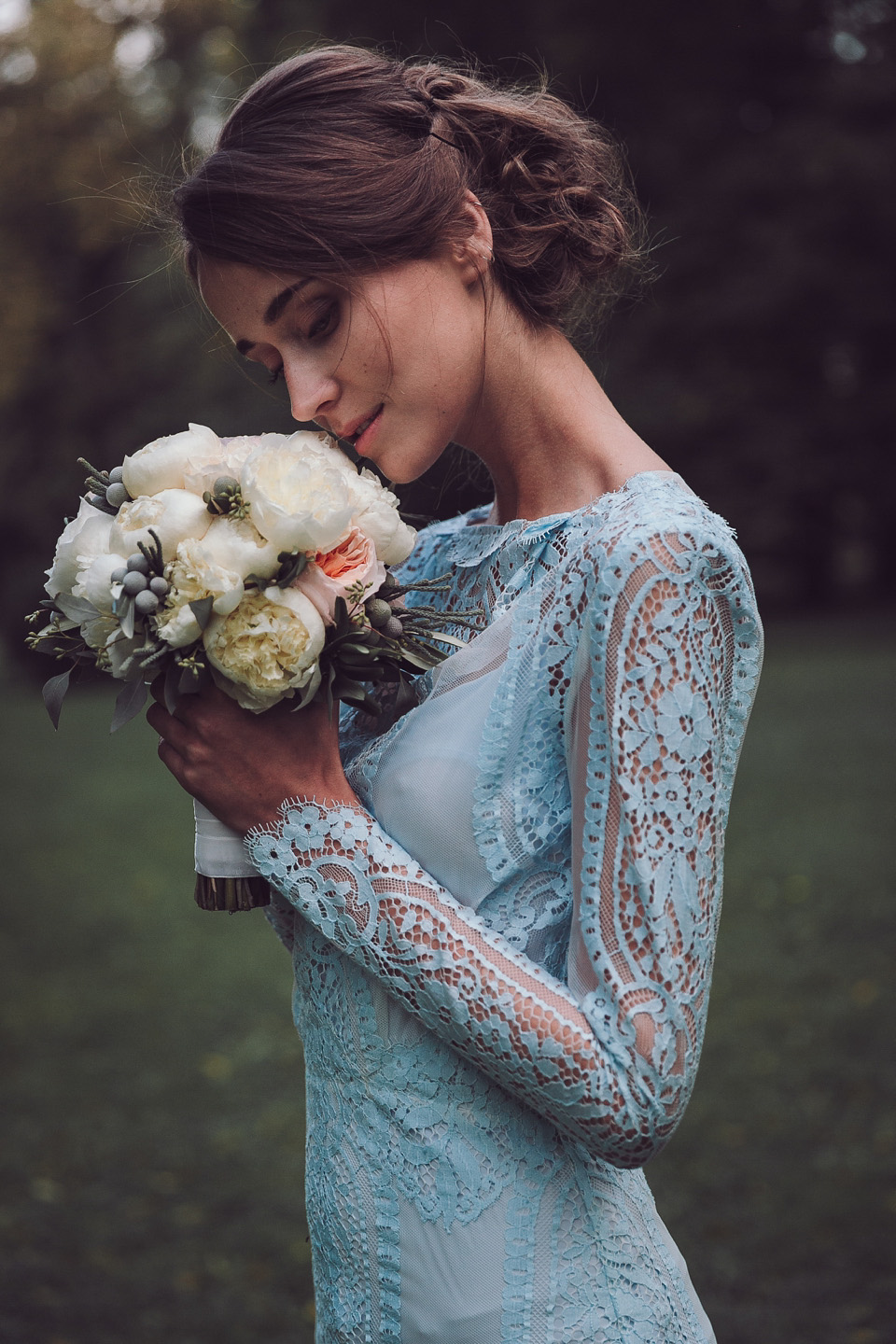 Do you think you might have found your 'something blue'?  If you love what you see and to find out more,
I advise you get in touch with the attentive Katya Katya Shehurina boutique team to book an exclusive appointment with the designer herself for a bespoke or made-to-measure dress.  Email [email protected] or telephone +44(0)20 7734 1272 for further information.
You can see our other blog features on Katya Katya Shehurina here, including this interview with the designer herself, close up at their latest collection and this bride in her Shehurina gown is one of my favourite weddings to ever grace our pages.
Have a beautiful Sunday everyone,
Love Annabel xx